Manifest 2024 Speakers
Zane Adams
Co-Founder, EVP Strategy And Development
FedUp Foods PBC
Zane Adams is the Co-CEO of FedUp Foods PBC, the holding company of Buchi, a brand pioneering positive social and sustainable change in the beverage industry. Joining the team just nine months after Jeannine and Sarah started in 2009, Zane is regarded as the "father" of the Buchi brand and its impact platform. Here Zane combines a passion for people and the planet with his deep marketing expertise and business background that developed the Buchi brand and subsequently launched FedUp Foods PBC in 2020, fostering enterprise partnerships from suppliers to community collaborators. A leader in the space, Zane believes the expansion of regenerative supply chains drive longer, more sustainable revenue for scaling business and family farms. Zane is a sought-after speaker and media commentator and has been featured in numerous podcasts like Winning at Work, Washington Post, New York Times, Real Leaders Magazine and recently ranked alongside Jeannine Buscher, Co-CEO as #30 on the MO 100 Top Impact CEO's in the United States. Zane is a founding member, and currently serves as Chairman of the Board for Kombucha Brewers International, the global trade association for the kombucha industry.
Moid Alwy
EVP, Chief Supply Chain Officer
American Tire Distributors
Moid is the Executive Vice President and Chief Supply Chain Officer at American Tire Distributors (ATD) leading the end to end supply chain organization inclusive of demand planning, inventory management, transportation, distribution, logistics, sales and operations planning (S&OP) and final mile delivery. Prior to ATD, Moid spent 20 years in various leadership roles at Target in supply chain operations and strategy. He led critical efforts around omni-channel supply chain initiatives, development of strategy and scaling Target from a $70B retailer to a $100B+ in 3 years. Prior to Target, Moid spent two years at US Bancorp, where he was responsible for the successful technology integration and implementation of mergers and acquisitions. Moid graduated with a degree in Information Systems and Mathematics from Luther College.
Ian Arthurs
CEO & Founder
Circular.co
Meet Ian Arthurs, Founder and CEO of Circular.co, a digital platform that powers a more productive and efficient recycled plastic value chain. Circular connects buyers and sellers with online tools to make PCR available, affordable and effective at a global scale, helping stakeholders deliver on their sustainability commitments. Ian's focus is the massive economic and environmental opportunity behind helping brands access the recycled materials they need to meet sustainability goals. Conservative estimates put unmet demand for sustainable alternatives to virgin plastic at well over $315BN, with demand growing more than 8% annually. Filling this gap also implies a CO2 removal opportunity of over 1BN tons, year. Similar supply/demand gaps exist for other sustainable manufacturing inputs, too - hence the urgency and dedication to apply decades of digital leadership experience to help speed up the trajectory of circularity efforts.
Andy Bair
Founding Partner
Sway Ventures
Amiee Bayer-Thomas
Chief Supply Chain Officer
Ulta Beauty
Amiee Bayer-Thomas was named Chief Supply Chain Officer of Ulta Beauty in September 2020, after having held multiple store leadership positions since joining the company in 2016. This included serving as Senior Vice President, Stores – West Division and Corporate Store Operations where she drove operational excellence and a team of 21,000 associates across more than 700 stores. Prior to joining Ulta Beauty, Amiee was the President of Thomas Advisory Group LLC – a consulting firm within the retail and beauty industry. She previously held various positions of increasing responsibility with JCPenney from 2007-2015, including Divisional Vice President Store Operations and Vice President of JCPenney Salons, and at Limited Brands Inc. from 2002-2007. Amiee is also a former member of the International Salon/Spa Business Networking Board. She is a recipient of JCPenney's Chairman Award and Limited Brand's President's Award, as well as several culture awards at Ulta Beauty – recognizing her as a transformational, values-based leader with a passion for developing high-performing teams, driving continuous improvement in retail operations, and delivering outstanding customer experiences. Amiee holds a bachelor's degree in management from the College of St. Benedict, where she focused on international business including studying at the International College of Cannes. She holds a Lean Six Sigma Belt and advanced facilitation, presentation. and communication certifications. When she isn't transforming iconic beauty and fashion retailers, Amiee is passionate about giving back to her community by serving as a Board Member for the YWCA, mentoring several young professionals, and spending quality time with her husband and daughter in Chicago.
Stephanie Benedetto
CEO & Founder
Queen Of Raw
Corporate attorney turned climate fintech entrepreneur, Stephanie is the Co-Founder of Queen of Raw, award-winning software ("Materia MX") to take action on excess inventory, measure, report, and turn pollution into profit. Prior to starting Queen of Raw, Stephanie worked as a lawyer in the fashion, media/entertainment, start-up, and technology industries and co-founded a sustainable textile manufacturing facility. An advocate for women in business and sustainability, her companies have been featured in Good Morning America, The New York Times, and The Wall Street Journal. Stephanie is a 2020 Inc. Female Founders 100, NASA/NIKE/IKEA/DELL LAUNCH.org Innovator, a Grand Prize WeWork Creator Awards Winner presented by Ashton Kutcher, a Cartier Women's Initiative Laureate, an MIT Solve - Circular Economy Solver, and an Accenture and World Economic Forum Circulars 2022. She is a Member of Pledge 1% and Founding Member of New York Circular City Initiative and Wildlife Friendly Enterprise Network.
Maia Benson
Managing Director
Forum Ventures
Maia Benson is a partner and Managing Director at Forum Ventures where she invests in and works with early stage B2B SaaS founders from inception to scale. She has spent over 20 years founding, building and scaling award-winning SaaS products and platforms for Entrepreneurs and SMBs at places like LexisNexis, Pitney Bowes and most recently at Shopify, where over 5 years, she helped found, launch and scale their Shipping and Fulfillment products from inception to 60%+ merchant adoption and $Bs of transportation spend. In addition to her venture work at Forum Ventures, Maia continues to angel invest and advise next gen eCommerce and Logistics tech Founders.
Josh Butler
CEO & Founder
CompScience
Josh Butler, CEO & Founder of CompScience, is dedicated to transforming workplace safety with the latest advancements in computer vision and data science. Prior to founding CompScience, Josh led the L4 self-driving car platform team for the Nio's Advanced Development Center, a $1B+ R&D investment in a vision-based safety system. Prior to this, he led analytics, partnerships, product, and development teams at Meta, growing a real-time API for AI-powered startups from $0 to $250M in revenue in 18 months. Josh has a Sc.B. in Computer Science, AI Systems from Brown University.
Bertrand Chen
CEO
Global Shipping Business Network
Bertrand Chen is the CEO of Global Shipping Business Network (GSBN), an independent,not-for-profit technology consortium to reimagine global trade. Bertrand oversees the consortium's overall strategy, with a mandate to serve the best interests of the industry at large and is not influenced by any agenda and tradition. Bertrand is passionate about unlocking business value in traditional businesses through digital transformation and data science. Prior to his role at GSBN, Bertrand served as the Group Data Scientist at CK Hutchison Holdings, a conglomerate headquartered in Hong Kong with global business interests spanning various sectors. Prior to this, Bertrand spent a decade on Wall Street as a trader in credit and equity derivatives for Goldman Sachs, Morgan Stanley, and Merrill Lynch in New York City and in Hong Kong. Today he brings this experience to breakdown silos between the global supply chain and the financial system which underpins it.
Matthew Cicinelli
VP, U.S Operations & Global Supply Chain Technology
HelloFresh
Matt Cicinelli is the Vice President of Operations and Technology for HelloFresh. He is currently responsible for network planning and design, logistics technology, global order management, and other global supply chain technology solutions. He joined HelloFresh in January of 2021 as Senior Director, Operations where he led US logistics, 3rd-party warehousing, and last mile operations. Prior to HelloFresh, Matt led parts of Amazon's European operations, including two years as the Chief of Staff and Technical Advisor, and spent time in consulting. He graduated from the W.P. Carey School of Business at Arizona State University and currently resides in Colorado with his wife and son.
Charles Cunnion
VP Global Transportation
International Forest Products
Charlie Cunnion is Vice President, Global Transportation for International Forest Products, North America's largest trader of physical forest product commodities. As a member of the Kraft family of companies, IFP provides solutions in marketing, transportation, and finance to suppliers and converters of forest products around the world. Charlie is responsible for the strategic direction of the company's supply chain activities achieved through a culture of valued personal relationships and the use of the latest in logistics technology. Prior to IFP, he served as an ordnance officer in the US Army serving both in Iraq and Afghanistan. Charlie is a graduate of Nichols College with degrees in finance and economics.
Jeremiah Curvers
CEO & Co-Founder
Polysleep
Raised in a Belgian family with a strong entrepreneurial spirit in furniture and decor, Jeremiah emigrated to Canada at the age of 15. It was only two years later that he founded his first business venture; it was a sign of things to come. His early passion for graphic design and technology led him into digital marketing for major brands, including – at age 24 – a management position at Yellow Pages Group and consulting work with Videotron, Bell, Wawanesa, Cossette, Touché! and others. During these formative years, he began to embrace the notion of disruptive innovation, an idea that innovation by an outsider can eventually replace establish, market-leading firms. This approach inspired him (following a painful back injury – but that's another story!) to found Polysleep in 2016. And it drives the business to this day. Leveraging state-of-the-art research and development techniques and the latest digital marketing strategies, Polysleep became one of the Globe and Mail's "Canada's Top Growing Companies" in 2022, ranking an impressive 39th out of 430 successful businesses. Jeremiah is also a firm believer of walking the talk when it comes to living personal values. Polysleep, as a company, is well known for its environmentally responsible production and "mattress in a box" delivery methods, as well as its support for numerous charities. For his part, Jeremiah is an active member of the Board of Directors for Big Brothers Big Sisters of Montreal and helps other companies as an executive advisor. Jeremiah's goal is to sleep well at night knowing he's helping others do the same.
Lizeth Cárdenas
Head Of Supply Chain
Samsung Electronics
Danielle Doggett
CEO & Founder
Veer Voyage
Founder of the award-winning SAILCARGO INC. and Veer Group (which is nominated for the EarthShot prize), Danielle was named by the Royal Institute of Naval Architects as one of the most influential women of the past century, and was listed by The Ocean Opportunity Lab as an inspirational female founder to watch. Originally from the Great Lakes of Canada, Danielle began sailing at age 13. A graduate of the ''Enkhuizer'' Sea Academy, she learned Dutch to graduate. She obtained her 200T masters ticket at the age of 21 which empowered her to captain of the flagship of Barbados, cargo schooner RUTH. Danielle wrote and implemented the successful beach-launch of RUTH, which was the largest ship built in the history of the country. She is co-founder of a Costa Rican non-profit that plants thousands of trees and creates jobs in a vulnerable coastal community. Each year Danielle's company sponsors a young lady to sail on the tallship ST. LAWRENCE II – a ''thank you'' to the Canadian ship that first inspired her.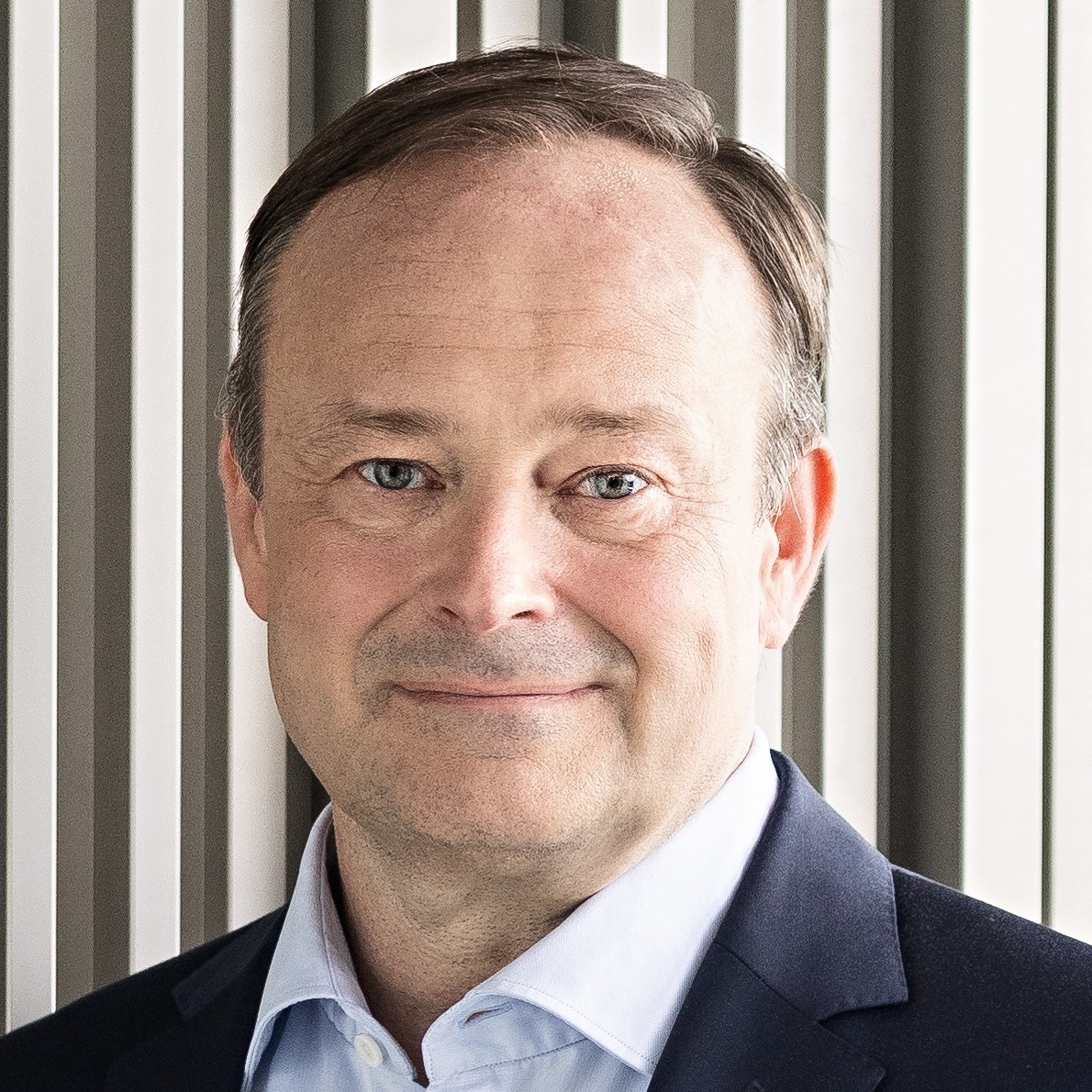 Harald Emberger
Chief Supply Chain Officer
Beiersdorf
Harald Emberger serves Beiersdorf AG as Chief Supply Chain Officer and Member of the Executive Committee with an end to end responsibility for the global Supply Chain. Beiersdorf is a leading FMCG company with brands like Nivea, Eucerin and Tesa. Before joining Beiersdorf in 2015, Harald held a variety of leadership roles with Unilever PLC and Mars Inc, including head of the Supply Chains for the Americas and Europe. His background and experience present a truly global image. Throughout his career, he lived in five different countries in three world regions. Harald holds a master degree in engineering from the Technical University in Munich.
Kenneth Engel
SVP, Global Supply Chain, North America
Schneider Electric
Ken has over 35 years of Supply Chain Management experience and 30 years with Schneider Electric. He has a diverse background of executive level Supply Chain and Business leadership positions as well as global experience working across China, Asia Pacific and North America. Ken has proven to be a key leader in Schneider Electric's award-winning supply chain transformation and mission: To STRIVE to be the most agile, innovative, planet- and customer-centric supply chain.
Dave Evans
CEO And Co-Founder
Fictiv
Dave Evans is the CEO and Co-Founder of Fictiv, the operating system for custom manufacturing. Dave is a regular contributor for Fast Company and Forbes, has been featured on NBC News, Nasdaq, TechCrunch, and Discovery, and was named to Forbes 30 Under 30 List. Dave was the first hire at Ford's Silicon Valley Innovation Lab and graduated from Stanford University in 2011 with a B.S. in Mechanical Engineering.
Michael Fahy
CEO, Americas Region
DB Schenker
Mike Fahy is the Chief Executive Officer for Region Americas within DB Schenker, a role he has held since September 2022. He has full P&L responsibilities for 24 countries in North, Central, and South America, including over 10,000 employees in 123 locations providing over 27 million sq. ft. of distribution operations to its clients. DB Schenker's Americas presence includes Argentina, Brazil, Canada, Chile, Guatemala, Mexico, Panama, Peru, the United States, and Venezuela. Before being promoted to the CEO role, Mike served as the Executive Vice President of Contract Logistics, Americas Region – a position he has held since November 2020. Mike's career before DB Schenker includes COO for an oil & gas distribution company owned by Simon Group Holdings and CEO of their technology companies. Before that, he held several positions at Syncreon, culminating as their President of the Technology Segment.
Chris Fuller
President
Transcard
Cassandra Gaines
CEO & Founder
Carrier Assure
Cassandra Gaines is an entrepreneur, transportation law expert, and transportation industry influencer. She was recently named one of the 100 People Transforming Business in North America by Business Insider joining alumni such as Elon Musk, Jack Dorsey, and Jeff Bezos. Cassandra has disrupted the transportation industry with a lively Joe Rogan-like show called "MadGaines Live" where each month, thousands of viewers tune in to her educational, non-traditional podcast where she unites a very fragmented, volatile industry. Now Cassandra has disrupted the industry again as the Founder and CEO of Carrier Assure Inc. which is the industry's first performance scoring software that anticipates how the carrier will transport the goods based on data science and trends. The score allows those that select carriers to match the right carrier to the right shipment.
Nicole Glenn
CEO & Founder
Candor Expedite, Inc.
Nicole Glenn founded Candor Expedite in 2017 after more than two decades in the transportation brokerage business, with a vision to build the smartest and most efficient freight business that delivers on its client's promises. Today Candor is recognized as a leading certified women-owned business headquartered in Texas – with offices in Illinois and Kansas. Logistics is in Nicole's DNA having held several operational positions for a variety of transportation brokerage companies over the years. Through these roles she learned the nuts and bolts of moving freight along with the biggest challenges both shippers and carriers face each day. In 2008 Nicole moved to the sales side of the business, working her way up to president of K & L Freight Management, Inc., and in 2016 became head of Cherry Logistics Corporation. After 20+ years of working for others, Nicole wanted to build her own team. With her strong network and excellent industry reputation, it wasn't long before Candor became one of the top transportation companies in the business - known for its hot shot ground, high touch, time sensitive shipments and white glove delivery services. Nicole credits her success with an amazing team that consistently provides superior customer service, real-time updates, precision, and open communication. Nicole is a certified member of The Women's Business Enterprise National Council (WBENC). She is a member of The Expedite Association of North America, Women in Trucking, and the Transportation Intermediaries Association. She received her Bachelor of Arts degree in management and marketing from Northwood University. Nicole has received numerous accolades including being named one of the Top Women-Owned Businesses by Women in Trucking, and a 2021 Enterprising Women of the Year Champion, an annual tribute to the world's top female entrepreneurs. Additionally, Nicole is one of the founders of The Ladies Leadership Coalition (LLC), a new podcast hosted by female business leaders to profile successful business women.
Mike Greenan
CEO
Honest Medical
Mike Greenan is an innovative e-commerce entrepreneur and founder of Honest Medical, a healthcare software company that is revolutionizing the healthcare industry. With a strong background in technology and a passion for making healthcare more accessible and convenient for everyone, Mike has become a leading figure in the e-commerce and health tech industries. Driven by his desire to improve patient outcomes and ensure access to affordable healthcare products, Mike and his team created a game-changing platform that optimizes pricing and delivery options for customers. The platform guarantees the best possible price and fastest possible delivery time for necessary healthcare items, especially for those with chronic health conditions or disabilities, significantly improving the lives of countless individuals who rely on these products to manage their health. In addition to his expertise in technology and healthcare, Mike also has a deep understanding of freight and logistics. This knowledge has been invaluable in optimizing shipping and delivery processes for Honest Medical's customers, ensuring that products are delivered quickly and efficiently. With a deep commitment to innovation and customer satisfaction, Mike has earned recognition as a leader in the healthcare space. Through his company, he is making strides in the industry by improving access to healthcare products and services and continuously finding ways to improve patient outcomes. The impact of his work is transforming the way we approach healthcare and making it more accessible and affordable for all.
Andy Hecker
Deputy Director & CFO
Port Of Miami
Port Miami is among the world's leading hubs for global commerce and tourism. Its gateway location at the center of the Western Hemisphere makes the Port a significant conduit for international trade and commerce. In May 2022, Miami-Dade County Mayor Daniella Levine Cava appointed Mr. Hecker as Deputy Director of PortMiami. Mr. Hecker oversees the Capital Development, Finance, Economic Development, Human Resources, Planning, and Strategy divisions of the world's leading cruise port and one of America's fastest-growing container ports. Mr. Hecker joined PortMiami in 2015, heading the Performance and Strategic Management Division. In 2017, Mr. Hecker was promoted to Assistant Director of Finance, and in 2020 he was promoted to Managing Port Director and Chief Financial Officer. Prior to joining PortMiami, Mr. Hecker worked for Moffatt & Nichol, leading their commercial division with offices in London and New York, where he focused on cargo ports and inland industrial development related to international goods movement. Previous career stops included Senior Partner at Symbius, Inc. in Boulder, CO, and at Ernst & Young, where he began his career in audit before becoming Senior Manager for the firm's supply chain & operations consulting practice.  During his tenure at Ernst & Young, he became Director of Northeast Middle Market supply chain consulting.  Mr. Hecker holds a degree in accounting from Fairmont State University, and is married with five children and three grandchildren.
Gary Horsfield
Chief Supply Chain Officer
BIC
Cecile Hozouri
Chief Supply Chain Officer
Scripps Health
Cecile Hozouri is the Executive leader for Supply Chain at Scripps Health. Her areas of responsibilities are: Contracting, Supply Chain Systems, Purchasing, Accounts Payable, Clinical Value Analysis and all hospital and clinic Logistics Operations across the health system. Prior to that position, she provided leadership and direction for the revenue cycle departments, clinical systems, supply chain operations, operations improvement, and patient access management and centralized scheduling departments at one of Scripps hospital locations. Before working at Scripps, Cecile worked in Healthcare IT within the top two Big 4 Consulting firms. Cecile holds a Bachelor's degree in Management Information Systems; she has been trained and teaches her team on Lean, She is a Lean Six Sigma Black Belt, and has a Master's of Business Administration degree.
Simon Kalouche
CEO & Founder
Nimble Robotics
Simon Kalouche is an inventor, engineer and entrepreneur developing next-gen intelligent robotic systems as founder and CEO of Nimble Robotics. Prior to founding Nimble, Simon was a PhD student and researcher at Stanford advised by AI icon Fei-Fei Li and the father of self-driving cars, Sebastian Thrun. Simon received an M.S. in Robotics from Carnegie Mellon's Robotics Institute and a B.S. in Mechanical Engineering from The Ohio State University. Simon has developed intelligent robotic systems for warehouses, dynamic legged robots for the Department of Defense, space robots for NASA's Jet Propulsion Lab and autonomous off-road vehicles for the Air Force Research Lab. Simon holds dozens of research publications and patents and his work is featured in premium outlets such as WSJ, Forbes, Tech Crunch, IEEE Spectrum, The Verge, Wired, and Modern Material Handling. Simon is a Forbes 30 under 30, a NDSEG Graduate Research Fellow, a James R. Swartz Entrepreneurial Fellow and a NASA Space Grant Fellow.
Brian Kempisty
Founder
Port X Logistics
Brian Kempisty is the Founder of Port X Logistics, a transportation company that specializes in expediting containerized cargo throughout the U.S. and Canada. Brian grew up as a farm kid outside of Buffalo, NY and learned how to work at a young age. While earning his degree at Canisius College he needed a job and found himself working in the logistics industry. Since those early days, he has run multiple companies and his latest adventure called for him to create Port X Logistics which is a national drayage and transloading company with offices on both coasts.
Brooke Kiley
Partner
VMG Partners
Brooke Kiley is a Founding Partner at VMG Technology, a venture capital firm that invests in technology that supports the consumer ecosystem. Brooke joined VMG in 2020 to build VMG's unique venture capital arm. VMG Technology operates under the thesis that innovative software and sophisticated supply chains will define the next generation of leading brands and retailers. Through this investment lens, the firm has invested in 24 companies to date, across all investment stages. To date, VMG Technology has raised $650M across two funds. Brooke has led 6 seed to Series C investments, including Ampla, Daasity, Specright, parcelLab, and more. She sits on the board of Ampla, The Good Face Project, and Daasity. Prior to VMG, Brooke was on the Investment Team at Insight Partners, where she helped deploy over $300 million into 15 SaaS companies, 6 of which she sourced independently such as Tractable, LeanTaas, Templafy and Devo.
Kelli Klunder
VP Of Operations
Praesidium
Kelli Klunder is Vice President of Operations at Praesidium, a company that provides a device designed to track your sleep patterns by measuring various physiological parameters such as heart rate, respiratory rate, and body movement without any physical contact with your body. She is responsible for all areas of operations including supply chain, contract manufacturing, and driving efficiencies. Before Praesidium, Kelli worked in food and beverage manufacturing for 6+ years in multiple roles. Kelli has a bachelor's degree in marketing, from Providence College in Providence, RI. She also recently created a non-profit, Clark's Christmas Foundation that provides toys and other gifts to children in need during the holiday season.
Sonita Lontoh
Member Of Board
Sunrun And TrueBlue
Sonita Lontoh is an accomplished independent board director with expertise in ESG, digital transformation, and cybersecurity. She currently serves on the boards of Sunrun (Nasdaq: RUN), the largest consumer solar company in the US, TrueBlue (NYSE: TBI), a global workforce solutions company, and as an advisor to Sway Ventures, a Silicon Valley VC firm investing in the sustainable transformation of foundational industries. Prior, over her three decades of diverse global career as a senior executive at both new innovative businesses within large global Fortune 100 companies such as HP, Siemens, PG&E; and at entrepreneurial, VC-backed Silicon Valley technology companies, she had led programs that have delivered positive impact to businesses, consumers, and society. She is a purpose-driven leader passionate in advancing technology for humanity. She has been recognized by the White House, the US State Department and inducted into the Asian Hall of Fame and the Women in Manufacturing Hall of Fame. Sonita is NACD-directorship certified, NACD-climate governance certified, Digital Directors Network-cybersecurity certified, and has completed the Stanford Directors College. Sonita earned her master's in engineering from MIT, her MBA from Northwestern Kellogg, and her B.S. in engineering from UC Berkeley.
Patrick McIntyre
Head Of Global Operations & Supply Chain
Mars Retail Group
Patrick McIntyre is the head of Global Operations & Supply Chain for Mars Retail Group. Famous for the Big and Bold Flagship M&M'S Physical Stores and award winning mms.com. Patrick is an engaging leader who drives for results through strong associate development and collaborative leadership. With a nimble and curious mindset, he has built and operated several physical and digital retail businesses though quality and long-lasting growth. After selling his private retail business in 2007 he joined Target Stores. While at Target he was promoted several times holding a variety of store and business partner corporate roles. Currently Patrick works for Mars Retail Group where he directly manages the international direct to consumer retail strategy and operations. Responsible for M&M'S Brand growth through D2C and overseeing current global operations full P&L, end to end supply chain, people accountability, and capital project sponsorship. Patrick's professional interests revolve around driving positive retail results through inclusion and diversity, team and talent development, value chain management and solid P&L performance. He has a strong ability to communicate results and performance analysis in the form of presentations, feedback, reports and mentoring to corporate partners, investors, and senior leadership. He has direct responsibility for 500M+ in sales and 1,000+ employees.
Michael Mecca
CEO & Founder
PortPro
Michael Mecca is setting the gold standard for how drayage carriers should operate -- by streamlining workflows and giving carriers best-in-class tools to run their operation from anywhere so they can focus on growing their business in this $50+ billion-dollar market. Michael created PortPro in 2019 as a one-stop source for carriers who are fed up with the inefficient, manual processes that have plagued the drayage industry. He built an expert team of drayage experts, technologists, and customer service experts to function as his clients' outsourced IT department. Michael's philosophy is for his team to do all the work so carriers can focus on what they do best – moving their loads safely, efficiently, and profitably. According to Michael, "Our job is never done. We will continue to innovate and push the envelope, widening the gap that PortPro's drayage carriers have over their competitors." Logistics is in Michael's DNA. Growing up he was always intrigued by technology – and how it could be a solution to the channel complexities carriers (and shippers) deal with every day. He learned the ropes of the drayage industry at Mecca Trucking, his family's business, while getting his Bachelor of Arts degree in political science and government from Villanova University. He served in just about every job at Mecca Trucking for nearly a decade before starting Axle Technologies, a FMCSA-certified tech innovator offering an electronic logging solution that allows trucking companies to stay compliant with the federal electronic logging mandate. Michael looks forward to PortPro's future growth as well as working with fellow entrepreneurs and business leaders to explore how technology can transform the drayage industry.
Lisa Morales-Hellebo
Managing General Partner & Founder
REFASHIOND Ventures
Lisa Morales-Hellebo is a VC, seasoned entrepreneur, futurist, and community builder. She has honed her skills for spotting and coaching winning teams over her 27+ years working with startups to F500s on strategy and execution across branding, product development, and innovation. She is passionate about helping fashion tech and supply chain startups achieve industry adoption, growth, and scale. Lisa is catalyzing the paradigm shift to localized fashion demand chains as CEO and Founder of REFASHIOND OS (rOS), which acts as a digital agent for local fashion value chains, from fibers to finished goods; delivering sustainability, living wages, and better margins; Made in the USA. She is also a founder of The Worldwide Supply Chain Federation, an organization that is changing how supply chain professionals learn about, collaborate, and adopt early-stage supply chain innovation around the world. The New York Supply Chain Meetup is its founding chapter, attracting hundreds of attendees from around the globe to its monthly events. Lisa is a Founder and Co-Managing General Partner of REFASHIOND Ventures — a NY-based venture fund that invests as the first institutional check in early-stage startups refashioning supply chains across Data & AI, Advanced Materials, Advanced Manufacturing, and Next Generation Logistics; defensible through economic moats. She's a graduate of Carnegie Mellon University with University Honors, serves on select Advisory Boards, has been featured in numerous publications, and has received a number of awards, including being selected as the Top Woman in Supply Chain 2022 by Supply & Demand Chain Executive Magazine.
Erhan Musaoglu
CEO & Founder
Logiwa
Erhan Musaoglu is Founder and CEO of Logiwa, a cloud fulfillment platform for high-volume direct-to-consumer (DTC) and omnichannel businesses. His expertise and leadership in navigating the enterprise and B2B industry has led Logiwa to grow exponentially since its' inception in 2017. With more than 20 years of experience in the warehouse management industry and deep expertise in industrial engineering, he has started multiple companies, including Unitec and IFS. In 2012, he started LA Software, an on-premise reseller and implementor of systems like RedPrairie, Mantis, Descartes and Snycron. Seeing the opportunity for further growth and predicting the industry would move towards cloud-based solutions, he founded Logiwa, a cloud-based WMS solution.
Henrik Müller-Hansen
CEO & Founder
Gelato
Henrik Müller-Hansen is the Founder and CEO of Gelato, a global software company from Oslo, Norway. Gelato offers global creators and merchants production and distribution on-demand in 32 countries. The distribution network today connects 130+ production partners across the world and shipped 4 million orders to 184 countries and territories in 2022. Previously, Henrik was CEO of Tele2 Norway, a $400m pan-European telco. Henrik holds a MSc in Finance and Accounting from the Stockholm School of Economics. 1992-1994, he served in the Underwater Demolition Team, Swedish Navy.
Sami Naffakh
Chief Supply Officer
Reckitt
Sami Naffakh is Chief Supply Officer at Reckitt, having re-joined in July 2020. Sami's responsibilities include global oversight of Reckitt's end to end supply chain operations, as well as the advancement of our Quality and Health & Safety functions. Sami has over 25 years of international leadership experience in fast moving consumer goods companies such as Unilever, Danone and Estee Lauder – as well as Reckitt where he held several leadership positions from 2003 to 2009. Most recently, Sami was Executive Vice President at Arla Foods, the Danish farmer-owned dairy cooperative, where he headed up supply chain operations globally.
Beelian Ong
VP, Supply Chain And Supplier Quality
Ardisam
Beelian Ong VP, Supply Chain and Supplier Quality, started as an Aerospace Engineer, Finance Manager and finally Supply Chain and Sourcing role. She began her career with Northwest Airlines then Andersen Windows and Doors focusing in Sourcing, Supplier Development and Supply Chain Architecture before joining Ardisam Inc. in 2018 overseeing the Supply Chain and Supplier Quality. At Ardisam Beelian focuses on driving efficiencies within supply chain and operations integrating the technologies and ease of user interface – streamline warehouse pick pack ship, purchasing, import logistics and eliminating unnecessary resources are few examples of her projects. Her latest projects are Data Analytics from Purchasing to Sales and Digital Documentations. She has a BEng in Mechanical engineering and a MBA in Finance and International Business Management.
Andrew Patton
Head Of US
Manna Drone Delivery
Andrew is Head of US for Manna Drone Delivery. His career has spanned engineering, entrepreneurial, and executive roles across the aerospace and technology ecosystems. As an engineer, he worked in Boeing's Tactical Aircraft Flight Test group, where he was assigned to the US Navy in support of F/A-18E/F Super Hornet and other flight test programs. After earning an MBA, he worked in Silicon Valley for 6 years at GrowthPoint Partners, a technology-focused investment bank, where he advised on M&A and capital raise transactions across the technology landscape. After banking, Mr. Patton was recruited to Google and GoogleX, where he held executive roles in several confidential aerospace programs. Subsequently, Mr. Patton's team produced the foundational business strategy for Project Wing and went on to launch the world's first real consumer drone delivery operations in Australia, Finland, and the United States. Mr. Patton is also an active angel investor, with special focus on the aerospace industry - his best known exit is Titan Aerospace, which was acquired by Google in 2014. He is also an active pilot, holding a commercial license with instrument, multiengine, glider, and multiple jet type ratings. Mr. Patton holds a BSE in Mechanical and Aerospace Engineering from Princeton University and an MBA from the Stanford Graduate School of Business.
Mike Powell
CTO
SEKO Logistics
Mike previously spent four years on SEKO Logistics' leadership team, serving as Vice President, Information Technology before leaving in 2010 to become co- founder of a cloud-based logistics software company used by global and domestic third-party logistics companies, trucking companies, and brokers. In 2014, he joined RIM Logistics as Vice President, Technology Solutions, where he was responsible for crafting and executing the company's corporate technology strategy and streamlining operations to increase productivity. At SEKO, he has oversight and leadership of all matters relating to technology strategy, products, solutions and operations, as well as, the development of the next generation of the MySEKO platform.
Marlon Ramirez
Managing Partner & Founder
Blue Impact
Marlon's mission is to help build organizations that will make a positive impact in the world. Throughout his career Marlon has co-founded companies that help him achieve his mission. To accelerate his impact, he founded Blue Impact, a supply chain tech focused VC fund. Marlon is also co-founder and operating partner of BluStone, a VC fund focused on empowering entrepreneurs in Latin America. Prior to Blue Impact and BluStone, Marlon co-founded Azul, the #1 airline in the world according to Trip Advisor and one of the largest in Latin America, he also co-founded Modern Logistics, Brazil's first logistics integrator. After launching Azul, Marlon built the airline's ecosystem including the bus network, Azul Cargo Express and Azul Viagens. Prior to Azul, he served as JetBlue's Business Development and Corporate Finance Manager where most notably he led the launch of JetBlue's Alliances program and financed over U$1B in aviation assets. Before his entrepreneurial trajectory, Marlon was an investment banker at UBS, where he participated in Telecom and Transportation transactions including M&A and IPOs. Marlon received his Bachelor of Arts degree in Economics and International Relations from Brown University and is fluent in English, Spanish and Portuguese.
Elliott Rodgers
EVP & COO
Foot Locker
Elliott was named Chief Operations Officer in December 2022 after having previously served as Chief People Officer at project44 since October 2022. Prior to project44, Elliott served in executive leadership roles at Ulta Beauty including Chief Information Officer and Chief Supply Chain Officer. He joined Ulta Beauty as Vice President, Supply Chain Strategy, in November 2013. Prior to joining Ulta Beauty, Elliott held operational leadership roles spanning retail, financial services, and logistics at Target, Citibank and the United States Army. He serves on the Board of Directors of Levi Strauss & Co. and After School Matters. Elliott holds a B.S. in Political Science from the United States Military Academy at West Point, and an MBA from the Harvard Business School. He lives in River Forest, Illinois with his wife Frowene and their three teenage sons Elliott Jr., Moses, and Solomon.
Sami Rosen
President
ATEK Metal Technologies & Ollin Plastics
Sam Rosen is the President of Ollin Plastics, a custom rotational molder based in Monterrey Mexico. For the past two decades he has led and grown manufacturing business around the world. Sam holds an MBA from the University of St Thomas and BA in Marketing from University of Minnesota Carlson School of Management. He and his family live in Minneapolis MN.
Carlos Ruiz
SVP, COO, North America
L'Oreal
Rachel Schwalbach
VP, ESG
C.H. Robinson
As Vice President of ESG at C.H. Robinson, Rachel leads the company's ESG (Environmental, Social, Governance) efforts, working across the enterprise to set strategy, drive key initiatives and oversee ESG reporting and disclosures. She engages with a broad range of internal and external stakeholders to help shape the company's priorities and programs. Additionally, she is directly responsible for Environmental Sustainability, Community Relations and is the President of the C.H. Robinson Foundation. Prior to joining C.H. Robinson, Rachel worked in the nonprofit sector, consulting with companies on how to leverage corporate responsibility to engage employees and improve their consumer brands.
Sander Sebastian Agur
CEO
Clevon
Sander Sebastian Agur was born in 1991. He joined Cleveron AS in 2018 and, for the period 2018-2022, performed managing partner duties. Being the CEO of Clevon, his area of responsibility is primarily business development, including at the international level, and investor relations. Sander Sebastian Agur has acquired applied higher education at the Estonian Aviation Academy and completed additional training at the Hogeschool van Amsterdam, majoring in commercial aviation operation. Before joining Cleveron AS, he worked in aviation and managed international business development in various Estonian IT companies. From 2013-2014, he worked in the Ministry of Internal Affairs and Communications in the Safety Investigation Department. From 2014-2016, at the company Estonian Air AS, he contributed as a planner of the flight network. From 2014-2016, Sander Sebastian Agur worked at ERPLY as Senior Vice President. Thanks to previous experience, Sander Sebastian Agur has outstanding prerequisites in the global arena to open growth opportunities in scale and increase the company's income and sales goals to fulfil and create new customer relationships.
Biswaranjan Sen
Global Chief Product Supply Officer, Beauty & Wellbeing
Unilever
Biswaranjan (Bish) Sen is the Global Chief Product Supply Officer Beauty & Wellbeing at Unilever under the company's new Compass organization. He joined Unilever in 1991 and has worked in R&D and across various parts of the Supply Chain including manufacturing, planning, logistics, customer service and procurement. Bish was a member of the Board of Directors of Unilever Indonesia with responsibility for the Supply Chain between 2009 and 2012. Following his subsequent roles as Vice President Procurement Chemicals and Vice President Group SC Personal Care, he became an Executive Vice President in Unilever in May 2017, responsible for Unilever's Beauty and Personal Care Supply Chain thru 2021. He was the architect of the end-to-end Digital Transformation of Unilever's Global Supply Chain. Bish is also responsible for Unilever's global Decarbonisation Technology strategy. Bish holds a degree in Chemical Engineering.
Emily Sewell
SVP, Operations
Hubble Contacts
Emily Sewell is an accomplished supply chain executive with a passion for optimizing operations to deliver outstanding customer experiences. She has extensive experience in e-commerce and has worked with a range of industries, including subscription cosmetics, optical healthcare, and consumer goods. Emily is well-known for her ability to balance cost-effective solutions with value creation, making her an invaluable asset to any organization. Currently serving as the SVP of Operations & Supply Chain for Hubble Contacts, Emily has played a crucial role in driving the company's growth and success. Hubble Contacts is an industry disruptor in the direct-to-consumer contact lens space and has expanded from the US to 26 international markets since launching in October 2016. Emily's responsibilities at Hubble Contacts include procurement, compliance, final-mile, forecasting, and reverse logistics, among others. Apart from her work at Hubble Contacts, Emily enjoys mentoring junior supply chain professionals and sharing her knowledge and expertise with others. Emily's dedication to excellence and her ability to drive results make her an engaging and informative speaker on topics related to supply chain management, e-commerce, and customer experience.
Lori Shaffer
VP, Global Nonwovens
Kimberly-Clark
Lori Shaffer is the vice president of Global Nonwovens at Kimberly-Clark. In her role, she leads a global business that develops and manufactures the advanced materials that enable trusted brands such as Huggies®, Kotex®, and Depend® to deliver better care for people at every stage of their lives with the smallest environmental footprint. An engineer who holds three patents for materials fabrication and design, Shaffer leads a team of PhDs, scientists, engineers, and lean manufacturing experts who work on the leading edge of science and materials innovation. She has a proven track record of identifying growth opportunities for Kimberly-Clark's personal care and Kimberly-Clark Professional businesses, and in driving technical breakthroughs in skin health, sustainability, and lightweight comfort materials. A 22-year veteran of the CPG industry, Shaffer started her career at Kimberly-Clark as a mechanical engineer working at the company's diaper manufacturing facility in Wisconsin. She subsequently joined Kimberly-Clark Professional in the greater Atlanta, GA area, where she held management roles in research, product development and marketing, and launched first-of-a-kind products and services for commercial customers across a wide range of industries. In 2018, Shaffer was named director of the Global Nonwovens R&D group, where she built partnerships with university research programs, startup companies, and other businesses to explore new technologies to transform Kimberly-Clark's growth trajectory. Shaffer's expertise and agility came to the forefront in 2020 when she led Kimberly-Clark's efforts to meet the unprecedented demand for personal protective equipment (PPE) created by the COVID-19 pandemic. Her team identified ways to accelerate the production of N95 face masks and retooled Global Nonwovens' manufacturing facilities in a matter of weeks to supply these essential products to Kimberly-Clark's customers and to employees at the company's manufacturing facilities. The effort resulted in 17.5 million face masks being produced for frontline healthcare workers within a 72-hour window. Shaffer is committed to fostering an inclusive workplace that can attract and retain a diverse team of innovative thinkers. She is a passionate advocate for women in STEM and is actively involved in mentoring talent and sponsoring programs to encourage women and girls to pursue degrees and careers in science, technology, and engineering. As a member of the Ocean Plastics Leadership Network, she led a cross-industry collaboration focused on reducing plastic pollution in the environment. Shaffer has a Bachelor of Science in mechanical engineering from Purdue University, and a Master of Business Administration from Georgia State University's J. Mack Robinson College of Business.
Evan Smith
CEO & Co-Founder
Altana AI
Evan Smith is the co-founder and CEO of Altana Technologies. Altana Technologies transforms the world's public and non-public data into the world's only intelligent, dynamic map of the global supply chain. Through Altana, organizations across the public and private sectors are building a more resilient, secure, inclusive, and sustainable globalization. Prior to Altana, Evan has been a founder, investor, and leader in several supply chain, clean technology, and data businesses. Evan holds a Bachelor's degree in Economics from Yale University.
Bhavani Subramaniam
Chief Supply Chain Officer
Serta Simmons Bedding
Bhavani Subramaniam is the Chief Supply Chain Officer of Serta Simmons Bedding (SSB). In this role, he is responsible for SSB's supply chain functions including Manufacturing, Quality, Engineering, Planning, Logistics and Technology. Bhavani has 25 years of experience in global supply chain and operations with leading consumer and retail brands. He joined SSB from Walmart, where he led Supply Chain and Inventory Management for various divisions and helped scale their eCommerce business. Prior to Walmart, Bhavani led Global Transportation and Last Mile Delivery at Starbucks, and was responsible for setting up their supply chain in India. He also played operations and supply chain leadership roles at Amazon and Sara Lee. Bhavani earned a bachelor's degree in Statistics from the University of Mumbai and an MBA from the Kenan-Flagler Business School at the University of North Carolina, Chapel Hill.
Ben Sun
General Partner & Co-Founder
Primary Venture Partners
Ben is a Cofounder and General Partner at Primary. Forbes' Midas List ranks him as one of the top 100 tech investors in the world. His founder-first approach originates from having been one: His experiences cofounding Community Connect, one of the first social networking companies, and LaunchTime, an incubator, inform how he supports founders in the portfolio. Ben focuses his investing activities on primarily consumer-facing companies. Ben has been active in the NYC tech community for over 20 years. Prior to becoming an entrepreneur and investor, Ben worked at Merrill Lynch in the Technology Investment Banking Group, but he really began his career at the age of eight when he worked in his parents' Chinese restaurant.
Maria Villablanca
CEO & Co-Founder
Future Insights Network
Maria Villablanca is the creator of the supply chain and business transformation podcast Transform Talks, the author of the Transform Thoughts LinkedIn newsletter series, an official Gartner Peer Ambassador, a Brinc mentor for the Oxagon x McLaren Accelerator, and the Co-founder and CEO of The Future Insights Network, a fast-growing network of over 130,000 manufacturing and supply chain leaders. Maria has interviewed hundreds of senior business and thought leaders from the world's most admired organizations to cut through the hype and noise around supply chain and business transformation. Her contributions to the supply chain industry as a creator and to the world of business as an entrepreneur and woman in business have won her several awards, including Top 100 Influential Women in Supply Chain, Top 10 Most Empowering Business Women Leading Through The Change, The Most Acclaimed Leaders in Supply Chain and Elite League of Women in Supply Chain, Top 10 Most Recognized Women Entrepreneurs to Follow in 2022, and Top 100 Women in Supply Chain.
Phoebe Wang
Investment Partner
Amazon Climate Pledge Fund
Phoebe Wang serves as the investment partner at Amazon Climate Pledge Fund, a $2 billion venture investment fund supporting the development of sustainable technologies and services that will enable Amazon to meet its net-zero carbon goal. Her investment focus area covers climate tech companies in transportation & logistics, energy generation, storage, and utilization, buildings, manufacturing & materials, circular economy, food & agriculture, and carbon removal. She has over a decade experience in climate tech with strong passion in fighting climate change for the future generations. She was also an ex-entrepreneur and built a start-up in technology commercialization. Phoebe was the recipient to Top 10 Entrepreneur by Silicon Valley Innovation & Entrepreneurship Forum (SVIEF) in 2016, Global Corporate Venturing Top Rising Star in 2020, and the US Department of Energy (DOE)'s Business C3E Award in 2022. Phoebe is a Charterholder of Chartered Financial Analyst (CFA), with an MBA concentrated in Climate and Finance, and a BSc in Materials Science and Engineering. Phoebe has invested in frontier tech companies such as Genecis Bioindustries, ZeroAvia, Veros Systems (acquired by Baker Hughes), Ionomr, Aurora Hydrogen, Bluware, Quanterra, South 8 Technologies, Antora, Celadyne, Li Industries, Aurora Hydrogen, Connected Freight, FreeWire, Xpansiv, Zubie, and currently sit on Rocky Mountain Institute Third Derivative Corporate Advisory Board, Global Corporate Ventures Advisory Board, Counterpart Venture Council Advisory Board and Rice Alliance Energy Advisory Board. She is a frequent guest lecturer at Brandeis University, UC Berkeley, MIT and Rice University. In her free time, Phoebe enjoys reading, working out and practicing vipassana.
Peter Weis
CIO, SVP Of Supply Chain
ITS Logistics
Peter Weis, Chief Information Officer & Senior Vice President of Supply Chain Services for ITS Logistics, has over 20 years of global CIO experience and a leadership track record that spans both start-ups and Fortune 500 companies. In addition, Weis served as Global CIO for Matson Navigation and taught an IT leadership course at the University of California Berkeley for five years. In his new role at ITS Logistics, he'll be responsible for developing world-class, enterprise-level, cloud-based supply chain technology.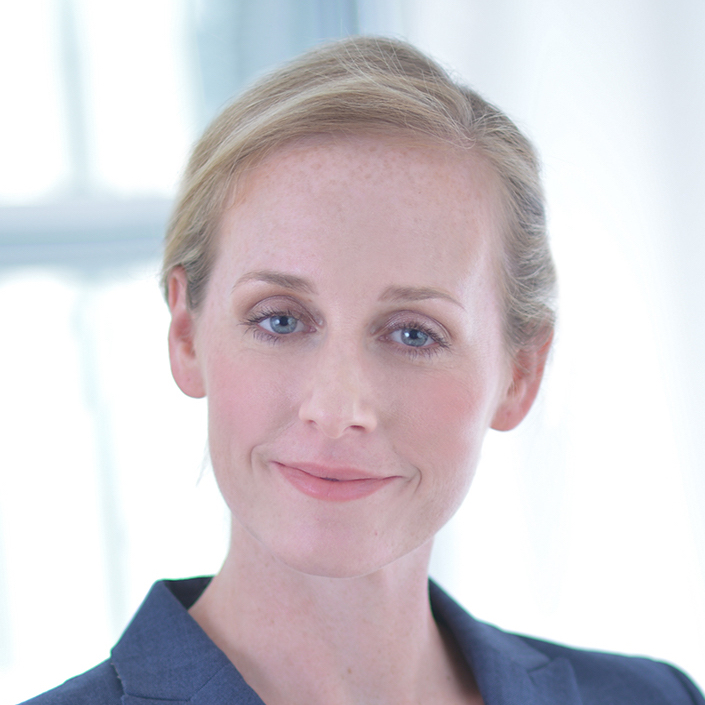 Ashley Yentz
VP, Supply Chain Strategy And Material Flow
Sleep Number Corporation
Ashley Yentz, Sleep Number® setting 80, serves as the Vice President of Supply Chain Strategy and Material Flow for Sleep Number. Ashley leads the continual evolution of Sleep Numbers industry- leading supply chain and logistics operations to optimize how the Company delivers on its mission to improve lives by individualizing sleep experiences. Ashley is driven by her passion for growing engaged communities and linking smart sleep to wellbeing with the proven benefits of the award-winning Sleep Number 360® smart beds. Committed to performance excellence, she and her team work across the Company's end-to-end fulfillment chain to efficiently identify issues and implement sustainable, data-driven solutions nationwide. These strategic efforts continue to improve Sleep Number's foundation for growth as a beloved brand with an agile and resilient fulfillment process that delivers an exceptional customer experience. Named a Top 10 Woman in Logistics by Trade Magazine, Ashley served as Vice President of Supply Chain at LeanCor prior to Sleep Number. In this role, she built and led a team that developed and executed customized logistics and lean enterprise solutions for large private and public companies. She also held various logistics and inventory management roles at Hilti and Toyota.