Manifest 2024 Speakers
Ninaad Acharya
CEO & Founder
Fulfillment IQ
As the Co-founder and CEO of Fulfillment IQ, Ninaad Acharya is a result-driven, award-winning supply chain leader passionate about building simple and highly effective product and commercial strategies. With almost 20 years of experience in supply chain digital transformation and technology, Ninaad has successfully led and continues to lead the creation of disruptive technology solutions in Fortune 50 companies, retailers, 3PLs, and eCommerce brands. He's been a trusted advisor to brands like Nordstrom, FedEx, Footlocker and more. Ninaad's expertise and industry insights have made him a sought-after speaker at prominent industry events, including Home Delivery World and others. He has shared his knowledge and experience with fellow professionals, further establishing himself as a thought leader in the supply chain field. In addition to his speaking engagements, Ninaad has been featured in reputable publications such as Supply Chain Dive, where his insights and contributions have been recognized and shared with a wider audience. Through his leadership, Ninaad has empowered supply chain start-ups to accelerate their go-to- market strategies by up to 2x, resulting in substantial cost savings. Overall, he has led the Fulfillment IQ team to enable $500M in capital automation and support over 135 warehouse tech projects. He has built a talented and passionate team that consistently delivers measurable results for companies facing significant challenges from rising costs, driven by increasing wages, and has been instrumental in attracting outside investment in tech-enabled supply chain solutions. Ninaad's unwavering mission is to enable businesses to realize the full potential of their supply chain and navigate the evolving landscape of the industry with confidence and innovation.
Harshida Acharya
Creator
ECom Logistics Podcast
Harshida Acharya, the mastermind behind the eCom Logistics Podcast, brings over 15 years in strategy, start-up innovation, and marketing. Since its August 2022 launch, the podcast has soared to global acclaim. With 42 captivating episodes, it has garnered over 10,000 downloads and amassed a dedicated following of 45,000 listeners across 70 countries. Harshida's commitment to delivering unparalleled insights is evident as she unites thought leaders and industry pioneers, transforming each episode into a valuable experience. The eCom Logistics Podcast has become the go-to resource for professionals conquering complex supply chain challenges. With an expanding global presence and a growing listener base, Harshida continues to revolutionize the industry, one episode at a time.
Zane Adams
Co-Founder, EVP Strategy And Development
FedUp Foods PBC
Zane Adams is the Co-CEO of FedUp Foods PBC, the holding company of Buchi, a brand pioneering positive social and sustainable change in the beverage industry. Joining the team just nine months after Jeannine and Sarah started in 2009, Zane is regarded as the "father" of the Buchi brand and its impact platform. Here Zane combines a passion for people and the planet with his deep marketing expertise and business background that developed the Buchi brand and subsequently launched FedUp Foods PBC in 2020, fostering enterprise partnerships from suppliers to community collaborators. A leader in the space, Zane believes the expansion of regenerative supply chains drive longer, more sustainable revenue for scaling business and family farms. Zane is a sought-after speaker and media commentator and has been featured in numerous podcasts like Winning at Work, Washington Post, New York Times, Real Leaders Magazine and recently ranked alongside Jeannine Buscher, Co-CEO as #30 on the MO 100 Top Impact CEO's in the United States. Zane is a founding member, and currently serves as Chairman of the Board for Kombucha Brewers International, the global trade association for the kombucha industry.
Erez Agmoni
Global Head Of Innovation
Maersk
Dr. Erez Agmoni is the Global Head of Innovation for Maersk and after many years in Israel, Asia and Latin America he is now based in New Jersey, USA. In this current role, Erez is heading the Maersk Innovation Center which contains 4 pilers: R&D, Digital Innovation, Product Innovation and Data Innovation. On top of that, the Innovation Center is building eco-systems that contain internal stakeholders, customers, academia, government and venture capital players. Erez has a broad industry experience of more than 25 years in supply chain management, freight forwarding, logistics, engineering, and digital innovation which he utilized to develop complex solutions that improve end to end supply chains. Erez is holding a computer engineering bachelor's degree, telecommunication science master's degree and a PhD in organization development. Erez is married with three children and enjoy travelling, hiking and mountain biking in his spare time Erez enjoy meeting and learning new cultures and can speak Hebrew (native), English & Thai fluently and he is at a beginner level in Japanese.
Maddy Alcala
President
Gooten
Maddy Alcala is the President of Gooten, a global provider of order management technology for on-demand manufacturing. Maddy joined the Gooten team in 2017 as the company's first customer success representative and has spent her tenure relentlessly focused on helping eCommerce businesses grow without risk. Maddy has established herself as a market expert in all aspects of on-demand production and fulfillment and uses her knowledge of the print-on-demand market to bring innovative solutions to clients. Maddy oversees the entirety of Gooten's go-to-market organization, ranging from marketing to customer service, and cites her favorite part of her job as working with her incredible team that supports clients of all sizes, from small startups to the world's largest brands across marketplaces, retailers, and manufacturers. She has grown Gooten from 150 customers to over 15,000 and directly partners with retailers who sell billions of dollars of goods annually. In addition to sales, Maddy leads fundraising and strategic partnerships for Gooten and led the company's Series A that closed in June 2023. Prior to Gooten, she worked in Corporate Strategy and Development at BlackRock and regularly draws on her finance, M&A, and consulting experience in advising clients and running her organization at Gooten. Maddy holds a BA in Economics from Colgate University where she graduated summa cum laude and lives in Boulder, Colorado with her husband and young son.
Amena Ali
CEO
Optoro
Amena Ali is a proven leader with more than 20 years experience in delivering value for customers and successfully growing software businesses.
Anas Aljumaily
Co-Founder
Gently.io
Entrepreneur and investor Anas Aljumaily specializes in the technology and logistics sectors. He co-founded Gently, an innovative logistics company, in the USA in 2023. Aljumaily, a Harvard MBA graduate, also co-founded and sold a data science analysis firm, and today owns a specialized software development studio in LA with numerous ongoing projects and over $100 million in annual turnover. As an investor, he targets early-stage tech companies that integrate physical processes with cutting-edge technology. His large portfolio includes successful investments in and exits from numerous businesses, including six unicorns.
Dylan Alperin
VP Of Professional Services
Keelvar
Mr. Alperin is a 15 year supply chain industry expert with experience working for and advising over 50% of the Gartner Top 25 Supply Chain companies and who has been featured in reporting from CNBC, Bloomberg, Business Insider and others. Currently he leads the global professional services team for Keelvar that utilizes AI based Sourcing Optimization and Automation with some of the most prestigious and advanced companies in the world. Prior to Keelvar Dylan split his time between roles in industry and consulting where he worked in manufacturing, led supply chain network design projects, and managed global procurement teams responsible for over $1 Billion in spend.
Moid Alwy
EVP, Chief Supply Chain Officer
American Tire Distributors
Moid is the Executive Vice President and Chief Supply Chain Officer at American Tire Distributors (ATD) leading the end to end supply chain organization inclusive of demand planning, inventory management, transportation, distribution, logistics, sales and operations planning (S&OP) and final mile delivery. Prior to ATD, Moid spent 20 years in various leadership roles at Target in supply chain operations and strategy. He led critical efforts around omni-channel supply chain initiatives, development of strategy and scaling Target from a $70B retailer to a $100B+ in 3 years. Prior to Target, Moid spent two years at US Bancorp, where he was responsible for the successful technology integration and implementation of mergers and acquisitions. Moid graduated with a degree in Information Systems and Mathematics from Luther College.
Yoav Amiel
Chief Information Officer
RXO
Yoav Amiel is a high-impact technology leader with more than 25 years of experience working in world-class technology companies. His expertise transforms traditional transportation processes, driving the growth of RXO's best-in-class digital brokerage platform while providing significant value to customers. Mr. Amiel joined RXO's predecessor company in 2018 as vice president of technology. In 2021, his responsibilities were expanded to include strategic leadership as senior vice president of technology. Prior to RXO, Mr. Amiel held senior positions with Amazon, Uber and Microsoft. He holds a bachelor's degree in computer science and a master's degree from Tel Aviv University in Israel.
Paul Ancona
Director Of Operations
Uline
Paul Ancona is a highly accomplished warehousing automation and efficiency expert, boasting an impressive 30+ year career dedicated to optimizing warehouse operations. With a deep understanding of logistics, lean methodologies, and automation technologies, Paul has been instrumental in streamlining processes, reducing costs, and improving overall productivity, quality, and service for multiple industries. Throughout his career, Paul has successfully implemented cutting-edge automation systems, advanced software solutions, and robotics to maximize efficiency and accuracy in warehouse operations. Paul's impact extends beyond individual warehouses. He has played a key role in helping shape industry best practices and has been a driving force behind the adoption of advanced technologies in warehouse systems. Early in his career, Paul was instrumental in implementing the first-of-its-kind warehouse management system from a now, leading tier 1 provider. Several other 'firsts' include installing numerous AS/RS installations while employed as Director of Engineering with Baxter/Allegiance/Cardinal Health along with; more recently, installing the first Goods-To-Person AutoStore application in the United States while SVP-Global Engineering with Medline Industries. He is adept at making automation flexible and adaptable to subsidize existing processes and procedures. His career started after graduating from Iowa State University where he earned his bachelor's degree in industrial engineering. He is recently employed with Uline as Director of Operations in Pleasant Prairie, WI.
Andreas Andrea
Director, Logistics & Warehouse Operations
Murad
Andreas' experience spans 15+ years of supply chain, operations, warehouse and logistics positions in various organizations ranging from early-stage startups like Bala Bangles to his current role as Director of Logistics & Warehousing at Murad, a Unilever Prestige Brand. The most challenging experience in his career so far was successfully navigating FabFitFun, one of the largest subscription box retailers, through the Covid-19 supply chain shocks through a strategy of phased diversification powered by robust analytics and a keen insight into market forces.
Priyanka Ann Saini
Managing Director
Charlie Pesti
Priyanka Ann Saini is a PR & Marketing professional, content specialist, published author and editor with 2 decades of experience across diverse industries. Managing Director at Philadelphia-based CHARLIE PESTI, the world's best publicist of supply chain and logistics technologies, Priyanka works with start-ups and established technology companies in the shipping, supply chain and logistics sectors, providing services that range from PR, Marketing, Brand Awareness, Lead Generation, Content Architecture, Media & Event Management. Priyanka has worn many hats over the past 2 decades. She was CMO at a Singapore-based Maritime Consulting company, and Managing Editor of a leading UK Maritime publication. She has conducted successful events and training sessions on maritime technology in Singapore, Dubai, Mumbai and Colombo. She is a Director on the Board of Mission Seafarers India Association, the India chapter of UK-based, Mission to Seafarers. Her other professional engagements have seen her work with national publishing giants like The Hindu & Shree Publications, the National Institute of Information Technology (NIIT), the Editorial Board of the Defence Services Staff College (DSSC), Wellington, India, the Princeton Review, among others. She has written extensively on maritime technology trends & core industry issues and has interviewed many thought leaders and industry stalwarts in her career.
Andrea Aranguren
CEO & President
MineHub Technologies
Meet Andrea Aranguren, president and CEO at Minehub Technologies, a leading technology platform that helps enterprise-grade digital solutions connect buyers, sellers and financiers within 'physical commodities' supply chains. Andrea manages global commercial teams, including sales, customer success, and strategic partnerships, and company operations including product design and engineering. She is an expert in logistics digitization and supply chain optimization with over a decade of experience in commodities (oil & gas, metals, and environmental) operations. Today, her focus is on using technology to make raw material supply chains more efficient, resilient, and sustainable. Prior to this, Andrea was co-founder of Waybridge Technologies, (recently acquired by Minehub) where she led global business development, customer implementations, counterparty onboarding and ecosystem partnerships. She served as liaison with the largest copper and aluminum manufacturers in the U.S. and the largest copper producer in the world (valued at more than $7 billion GMV). Andrea honed her credentials as VP of operations and logistics for Goldman Sachs' physical commodities business, and VP of Environmental Markets at IHS Markit. Andrea has an MBA in finance from Columbia University and a Bachelor's degree in economics and international relations from the University of Pennsylvania. She speaks fluent Spanish and Portuguese.
Sankalp Arora
CEO & Co-Founder
Gather AI
Sankalp Arora is the CEO & Co-Founder of Gather AI. With 14 years of experience, Sankalp developed safety and sensor planning for the world's first safe autonomous helicopter, a project that won the Howard Hughes award, AUVSI Xcellence award and was nominated for the Collier Trophy. He is a recipient of the Qualcomm Innovation fellowship and Swartz Innovation fellowship and has a PhD in Robotics from Carnegie Mellon University.
Ian Arthurs
CEO & Founder
Circular.co
Meet Ian Arthurs, Founder and CEO of Circular.co, a digital platform that powers a more productive and efficient recycled plastic value chain. Circular connects buyers and sellers with online tools to make PCR available, affordable and effective at a global scale, helping stakeholders deliver on their sustainability commitments. Ian's focus is the massive economic and environmental opportunity behind helping brands access the recycled materials they need to meet sustainability goals. Conservative estimates put unmet demand for sustainable alternatives to virgin plastic at well over $315BN, with demand growing more than 8% annually. Filling this gap also implies a CO2 removal opportunity of over 1BN tons, year. Similar supply/demand gaps exist for other sustainable manufacturing inputs, too - hence the urgency and dedication to apply decades of digital leadership experience to help speed up the trajectory of circularity efforts.
Raj Atluru
Managing Partner
Activate Capital
Raj has been investing at the intersection of technology and energy, transportation and industrial systems for 25 years and has had the honor of working with many of the early pioneers in these markets. Raj has founded three private investment firms focused on sustainability over the previous three decades. Prior to co-founding Activate, Raj was a Founder of Silver Lake Kraftwerk, a private equity fund focused on the energy and resource sectors. From 2000 to 2011, Raj was a Managing Director at Draper Fisher Jurvetson (DFJ), where he founded the firm's cleantech and India investment practices. DFJ was an early investor in companies that created entirely new markets with visionary founders – Baidu, Skype, Tesla, SpaceX, Solar City, EnerNOC, Box, Athena Healthcare, Redfin and Ping Identity. In 2005, Raj co-founded DFJ Element with Activate co-founder David Lincoln – the leading dedicated cleantech firm of its vintage. Raj has served on over 25 public, private and nonprofit boards including SolarCity (SCTY), Ping Identity (PING), EnerNOC (ENOC), Parnassus Funds and current investments Generate Capital, Voltus, Flexe, Altana AI, Nozomi, Swimlane, Ridecell and Omnidian. Raj holds BS and MS degrees in Environmental Engineering and an MBA from Stanford University, where he began his lifelong passion for renewable energy systems. He was previously a Sandia National Labs research associate, an Aspen Fellow, and founder of an educational non profit, The Spotlight Foundation. In his free time, Raj enjoys skiing the steeps, hiking and cooking for his family in San Francisco.
Amy Augustine
Senior Director Network Supply Chain
UScellular
Amy Augustine has held various roles within supply chain and has worked at UScellular more than ten years. Currently, she is the Senior Director Network Supply Chain. She is responsible for supporting network infrastructure programs, including procurement, material delivery, distribution, inventory planning, forward kitting logistics and warehouse management. Amy is also responsible for supporting small cell deployments, including lease agreements and material logistics. She holds a CSCP certification from Association of Supply Chain Management (ASCM). Amy is a demonstrated leader and project lead, obtaining multiple internal awards at UScellular, and is also a published author in the Journal of Supply Chain Management, Logistics & Procurement. She recently was awarded the ASCM Award of Excellence – Supply Chain Leader 2022 and have been featured on multiple panels, presentations and podcasts on supply chain topics. Amy is currently member of the Board of Directors for ASCM.
Roy Avrahami
Chief Innovation Officer
Ashdod Port Company
Roy Avrahami is the Chief Innovation Officer at Ashdod Port, and established its global innovation and investment division in the Maritime industry, in order to create a global network that connects technological solutions with ports. He joined Ashdod port in 2017 as Chief of Staff of the Board of Directors and Commercial and Strategic Counsel. Prior to that, Roy filled the chief of staff and senior strategic advisory roles at the Israeli government, working with the Minister of National Infrastructure, Energy and Water, and with the Minister of Interior, along with being a certified Lawyer and Mediator. Roy obtained a Bachelor's Degree with honors in the Faculty of Law at the Hebrew University of Jerusalem, a Master of Commerce in Commercial Law at Tel Aviv University and University of California, Berkeley, and an EMBA at the Recanati School of Business Administration.
Thomas Bagge
CEO
DCSA
Thomas Bagge is the CEO and Statutory Director of Digital Container Shipping Association (DCSA) As the CEO of DCSA, Thomas is responsible for building strong relationships with stakeholders in shipping and beyond, as well as leading the team to achieve DCSA's mission of enabling systematic collaboration in container shipping through technology standardisation. Prior to joining DCSA, Thomas was instrumental in a number of transformational activities involving technology, process and people at Maersk. Most recently, he held the position of Adviser to the CIO on Strategy and Digital Transformation. With two decades of experience in transportation and logistics, Thomas has an in-depth understanding of customers and industry drivers, as well as the challenges of digitising the container shipping industry. Thomas has an Executive MBA and an Applied Finance degree from Copenhagen Business School.
Andy Bair
Founding Partner
Sway Ventures
Yann Barbarroux
CEO & Co-Founder
Otonomi
Yann Barbarroux is the CEO and Co-Founder of Otonomi. Otonomi provides shippers a simple yet powerful way to mitigate financial risks arising from cargo delays. Through our AI-assisted algorithm, Otonomi delivers instant delay quotes to time-critical cargo owners, right when they need it the most. The platform also made the claim process a breeze by using a proprietary parametric mechanism which brings transparency and speed to an industry always in motion. Before founding Otonomi, Yann has been navigating the fascinating tech, capital markets and risk management sectors with recent focus on digital assets, algorithmic trading, and decentralized economics, in Wall Street. Most noticeably, from 2013-2020, he worked in the Ventures innovation arm at Citigroup, where he was running dealflow for fintech and insurtech deals, along with co-founding an incubated startup that integrated deeptech (blockchain, ML) for financial products in Latin America. Upon those explorative years in innovation, he caught the entrepreneur bug and decided to jump ship and create Otonomi in 2020 with his co-founder and CTO Jeremy Sutton.
Jeff Barry
Chief Innovation Officer
Dot Foods
Jeff Barry is an Innovation and Consumer Insights executive, currently serving as the Chief Innovation Officer at Dot Foods, the largest food redistributor in the United States. For 25+ years he has worked across B2C, B2B, CPG, Financial Services, Pharmaceuticals, Biotech, Startups, tech companies to bring new products and business models to market. Prior to Dot Foods, Jeff led the front end of innovation for Nestle Purina, bringing products like Live Clear, Just Right, and Petivity to market. At Anheuser-Busch he played key roles in helping create some of the most memorable moments in people's lives, leading the development and testing of Super Bowl advertising and leading development of Bud Light Lime. Jeff is a member of the St. Louis University faculty teaching innovation. He is also a sought-after speaker at CPG, Supply Chain, and Innovation conferences.
Jennifer Bartashus
Senior Equity Research Analyst, Consumer Staples & Retail
Bloomberg LP
Jennifer Bartashus is a Senior Equity Analyst covering food retail, mass merchants, and packaged food companies for Bloomberg Intelligence, and is particularly interested in logistics. Ms. Bartashus has over 25 years of experience in the financial markets, and appears as a guest on TV and radio outlets worldwide where she discusses her research and industry insights. In previous positions she has focused on strategic operations, Latin American markets and the development of analytic and trading tools.
Mike Bassani
GM - Supply Chain Engineering
Microsoft
Mike Bassani brings 17 years of leadership experience across Operations, Management and Technology. Mike has held roles on both sides of the border (raised in British Columbia, Canada) and in companies ranging from a few hundred employees to tens of thousands. He's held multiple roles across in various organizations (Amazon, Convoy, Nike, Best Buy) all with a theme of technology and the movement of goods. At Microsoft, Mike is responsible for Supply Chain Applications. His product and engineering teams are focused on building technology to help customers and partners accelerate their supply chain using cloud, AI and edge technologies.
Marty Battaglio
VP Of IT
Norfolk Southern Corporation
Amiee Bayer-Thomas
Chief Supply Chain Officer
Ulta Beauty
Amiee Bayer-Thomas was named Chief Supply Chain Officer of Ulta Beauty in September 2020, after having held multiple store leadership positions since joining the company in 2016. This included serving as Senior Vice President, Stores – West Division and Corporate Store Operations where she drove operational excellence and a team of 21,000 associates across more than 700 stores. Prior to joining Ulta Beauty, Amiee was the President of Thomas Advisory Group LLC – a consulting firm within the retail and beauty industry. She previously held various positions of increasing responsibility with JCPenney from 2007-2015, including Divisional Vice President Store Operations and Vice President of JCPenney Salons, and at Limited Brands Inc. from 2002-2007. Amiee is also a former member of the International Salon/Spa Business Networking Board. She is a recipient of JCPenney's Chairman Award and Limited Brand's President's Award, as well as several culture awards at Ulta Beauty – recognizing her as a transformational, values-based leader with a passion for developing high-performing teams, driving continuous improvement in retail operations, and delivering outstanding customer experiences. Amiee holds a bachelor's degree in management from the College of St. Benedict, where she focused on international business including studying at the International College of Cannes. She holds a Lean Six Sigma Belt and advanced facilitation, presentation. and communication certifications. When she isn't transforming iconic beauty and fashion retailers, Amiee is passionate about giving back to her community by serving as a Board Member for the YWCA, mentoring several young professionals, and spending quality time with her husband and daughter in Chicago.
Julia Bedanova
COO
Million Dollar Baby Co
Julia Bedanova is the Chief Operations Officer at Million Dollar Baby Co. (MDB Co.), a Los Angeles-based leader in baby and children's furniture founded in 1990. The award-winning organization produces some of the industry's most sustainable and innovative designs for 7 distinct nursery brands including Babyletto, DaVinci and Nurseryworks. In her 7 years at the company, Julia has transformed MDB Co.'s approach to supply chain and analytics, as well as organizational alignment and employee engagement. She values long-term vendor relationships and seeks out partners who have similar values to MDB Co. of continuous improvement, customer experience, commitment to ESG, and using analytics and technology to optimize operations. Prior to her time at MDB Co., she was a Manager at Deloitte Consulting's Strategy and Operations group. Her engagements included analytics excellence, customer experience optimization, as well as M&A work. Julia earned a dual BS degree in Finance and Marketing from the University of Maryland, College Park and her MBA from The Wharton School of the University of Pennsylvania.
Stephanie Benedetto
CEO & Founder
Queen Of Raw
Corporate attorney turned climate fintech entrepreneur, Stephanie is the Co-Founder of Queen of Raw, award-winning software ("Materia MX") to take action on excess inventory, measure, report, and turn pollution into profit. Prior to starting Queen of Raw, Stephanie worked as a lawyer in the fashion, media/entertainment, start-up, and technology industries and co-founded a sustainable textile manufacturing facility. An advocate for women in business and sustainability, her companies have been featured in Good Morning America, The New York Times, and The Wall Street Journal. Stephanie is a 2020 Inc. Female Founders 100, NASA/NIKE/IKEA/DELL LAUNCH.org Innovator, a Grand Prize WeWork Creator Awards Winner presented by Ashton Kutcher, a Cartier Women's Initiative Laureate, an MIT Solve - Circular Economy Solver, and an Accenture and World Economic Forum Circulars 2022. She is a Member of Pledge 1% and Founding Member of New York Circular City Initiative and Wildlife Friendly Enterprise Network.
Maia Benson
Partner & Managing Director
Forum Ventures
Maia Benson is a partner and Managing Director at Forum Ventures where she invests in and works with early stage B2B SaaS founders from inception to scale. She has spent over 20 years founding, building and scaling award-winning SaaS products and platforms for Entrepreneurs and SMBs at places like LexisNexis, Pitney Bowes and most recently at Shopify, where over 5 years, she helped found, launch and scale their Shipping and Fulfillment products from inception to 60%+ merchant adoption and $Bs of transportation spend. In addition to her venture work at Forum Ventures, Maia continues to angel invest and advise next gen eCommerce and Logistics tech Founders.
Garsten Bergquist
Head Of Supply Chain
H.V.M.N
Garsten Bergquist is the Head of Supply Chain at HVMN, Inc., a metabolic health company who developed and launched the world's first ketone diol beverage, Ketone-IQ™. He started his supply chain career at 20th Century Fox before moving over to work with Food and Beverage products in the Consumer Packaged Goods industry. Garsten oversees the end to end supply chain for one of the fastest growing companies in the FMCG food and beverage industry.
Jayson Berryhill
Partner & Co-Founder
Wholechain
Jayson Berryhill is a co-founder of Wholechain, a blockchain-based traceability solution that enables trust, coordination, and transparency in fragmented supply chains. Originally developed for food and agriculture supply chains, Wholechain now works across commodities and industries with customers including Estée Lauder, McCormick, Chicken of the Sea, Topco Associates, Wegmans Food Markets, and more. Wholechain is verified by the Global Dialogue on Seafood Traceability (GDST), a GS1 Solution Partner, a winner of the FDA's Traceability Challenge in 2021, a winner of the Fish2.0 Award for Supply Chain Innovation in 2019, and a Rabobank Foodbytes! Alumni. Wholechain has also been featured in Forbes, NASDAQ, Computer World, Progressive Grocer, Supermarket News, Supply Chain Dive, Seafood Source, GreenBiz, FoodTank, SpendMatters and Beauty Inc. Magazine. Prior to founding Wholechain, Jayson worked for more than a decade in mobile technology developing digital innovations in partnership with organizations such as BSR (Business for Social Responsibility), XL Axiata, Unilever, and the US Department of State. He has been a speaker / presenter on the topic of traceability at multiple international events including Fish2.0 at Stanford University, BSR Conference, SXSW, Mobile World Congress, The Our Ocean Conference, The Sustainable Cosmetics Summit, the Latin America & Caribbean Agri Expo, The Colloquium for Information Systems and Cybersecurity Education, GS1 Connect, the Boston Seafood Summit, the Barcelona Seafood Summit, and the Responsible Seafood Summit. Jayson holds a BBA from the University of Texas at Arlington, an M-DIV from Baylor University and an MBA from Indiana University's Kelley School of Business.
Kyle Bertin
CEO & Co-Founder
Two Boxes
Kyle Bertin is the CEO and co-founder of Two Boxes, the best way for brands and 3PLs to process returns and capture critical data from the return process. In 2022, Kyle and his co-founder Evan Stalter started the company because of their interest and passion for using technology to build more efficient, resilient, and sustainable supply chains. Two Boxes' technology enables 3PLs and merchants to improve in-warehouse return operations. With Two Boxes, 3PLs are able to achieve greater returns processing velocity, visibility, quality, and profitability. Merchants and other e-commerce technology partners also benefit by enabling more intelligent return processing workflows, improving return yields, and gathering detailed data about the returns process. Kyle is based in Denver and leads the company's strategy, sales, partnerships, and operations functions. Previously, he held senior roles managing strategy and operations at Outrider, Flexport, DeepScale (acquired by Tesla), U.S. Silica, and Deloitte. In 2022, he received the Pros to Know award from Supply & Demand Chain Executive. Kyle earned a BA in Economics from Northwestern and an MBA from UC Berkeley's Haas School of Business.
Devin Bhushan
CEO & Founder
Squint
Devin is the Founder and CEO of Squint, the leading platform for digitizing industrial procedures using Augmented Reality (AR) on just a mobile device. Prior to founding Squint, Devin led the AR product engineering team at Splunk. Prior to building enterprise AR technology, Devin contributed to the engineering efforts at Yahoo. Devin holds a B.S. in Computer Science from the University of Illinois at Urbana-Champaign.
Josh Blinick
CTO
3rdwave
Josh Blinick is the CTO of 3rdwave. He leads the development team at 3rdwave, and is responsible for the vision and execution of the 3rdwave platform. Josh has a particular focus on delivering highly functional supply chain software that has historically been achievable for large enterprises to small and medium size businesses, all while delivering an unparalleled user experience. He has a passion for travel, especially to destinations with warm climates in the winter. Josh holds a B.A.Hons in Political Science from York University, a BSc in Computer Science from University of Toronto, and an MBA from the Rotman School of Business.
Peter Bolstorff
EVP, Innovation & Business Intelligence
The Association For Supply Chain Management
Peter is executive vice president of innovation and business intelligence at ASCM. He oversees event content and programming, advanced analytics and business intelligence, customer support, and B2B operations. The author of "Supply Chain Excellence: A Handbook for Dramatic Improvement Using the SCOR Model," Bolstorff has more than 25 years of experience in supply chain and operations management. Prior to joining ASCM, he was the founding principal of SCE Limited, a consulting firm focused on providing supply chain program management and SCOR-based education. He also held supply chain and operations management leadership roles at Pragmatek Consulting Group, Imation and 3M. Bolstorff has a master's degree in industrial education from the University of Minnesota and a bachelor's degree in mathematics, education and psychology from St. Olaf College. He is a SCOR-certified instructor and is certified in six sigma.
Arelis Bonilla
CEO & Founder
Aria Logistics
Arelis Bonilla, President/CEO of Aria Logistics LLC and founder of My Home Delivery App Inc, is an innovative entrepreneur who understands the importance of persistence, innovation, and strong decision-making. Her focus lies in revolutionizing the last-mile delivery experience for big and bulky goods. Starting with the purchase of her first delivery truck in 2013, Bonilla made a deliberate choice to simplify the transportation management process for handling and delivering large, heavy, and cumbersome items. Recognizing the shortage of frontline workers in this field, she leverages technology and innovative approaches to bridge the gap. Bonilla's vision is to create a seamless and efficient solution that not only addresses the challenges of transporting big items but also ensures a positive customer experience. Driven by a commitment to customer satisfaction, Bonilla strives to provide reliable and convenient solutions for shippers and consumers of big and bulky goods. She embraces technology and creative strategies to streamline logistics and optimize the last-mile delivery process. With her visionary leadership and unwavering determination, Bonilla aims to make a lasting impact in the transportation sector, catering to the unique needs of shippers and consumers while delivering an efficient and reliable experience.
Stefan Borggreve
Chief Digital Officer
Hellmann Worldwide Logistics
Stefan Borggreve is the Chief Digital Officer at Hellmann Worldwide Logistics, a global, family-owned, logistics service provider with 14,000 employees, offices in 54 countries, and revenues of 5 billion Euros (2022). Stefan earned his Master of Science in Information Systems from University Osnabrueck in Germany before joining Hellmann as an intern in 2006. Throughout his impressive career, he has showcased exceptional leadership and cross-functional thinking, excelling in various specialist and managerial positions in the IT department at Hellmann in the US, before transitioning to the executive management side of the business in Germany. During his tenure as the Chief Operating Officer for Air and Seafreight Germany, Stefan was responsible for leading the freight forwarders' largest country operations and reorganizing the country's business units. Since July 2019, he has been driving innovation and transformation globally as the Chief Digital Officer and a member of the International Executive Board at Hellmann. As a true Hellmann-native, Stefan's remarkable contributions and outstanding qualities have earned him the opportunity to join the Management Board in January 2024, where he will continue to lead the company's IT & Digital strategy as well as the areas of Sustainability and Innovation, critical pillars of growth for Hellmann Worldwide Logistics moving forward.
Romaine Bostick
TV Anchor
Bloomberg LP
Romaine Bostick is the host of "The Close" on Bloomberg Television, a daily program that covers financial markets and the economy using charts, data and interviews with the biggest decision makers in in the worlds of asset management, investment strategy, financial research, economic forecasting and legislative politics. Romaine is an award-winning journalist with almost 30 years of experience chronicling capitalism, helping shape the first draft of history for multiple major news outlets over his career.
Crijn Bouman
CEO & Co-Founder
Rocsys
Crijn Bouman is a Dutch entrepreneur dedicated to developing and scaling innovative technology solutions that contribute to a sustainable future. Since 2019, Bouman has served as the Co-founder and CEO of Rocsys, the leading provider of autonomous charging solutions. Rocsys empowers its customers to electrify all forms of transportation by providing safe, efficient, and reliable vehicle charging enabled by AI-powered computer vision and soft robotics. Rocsys was founded in Rijswijk, the Netherlands, and has since expanded into North America with its regional headquarters in Portland, Oregon, USA. Bouman brings decades of experience at the forefront of sustainable transportation to his role at Rocsys. In 2005, he co-founded his first company, Epyon, in the Netherlands. Epyon was one of the first global providers of fast-charging solutions for electric cars, paired with a groundbreaking internet-connected charge management solution. In 2011, Epyon was acquired by ABB, a global leader in robotics, machine automation, and digital services. As part of his commitment to advancing electric mobility at scale, Bouman joined ABB as the Global Vice President of Product Line Management for the Electric Vehicle Charging division, where he oversaw a portfolio of charging products that spanned various market segments in over 50 countries. Before Epyon, Bouman studied Integrated Product Design at Delft University of Technology in the Netherlands and graduated MSc with honors. His graduate thesis focused on hydrogen-electric scooter design, which was widely covered in the international press and helped launch his career in sustainable mobility.
Jamie Bragg
EVP, CSCO
Tailored Brands
Jamie Bragg is Executive Vice President, Chief Supply Chain Officer of Tailored Brands Inc – a leading omnichannel North American specialty retailer whose brands include The Men's Wearhouse, Jos. A Bank, K&G Fashion Superstore and Moore's - over 1,000 retail locations in the US and Canada. Tailored Brand's purpose is to help people love the way they look and feel for their most important moments. Mr. Bragg started his career at TB in 1991 and his responsibilities have spanned many disciplines including buying/merchandising, logistics/transportation, distribution, e-commerce fulfillment, rental operations, construction/facilities, NFR procurement, contact centers, direct sourcing and domestic manufacturing.
Dave Broering
President, Integrated Logistics
NFI Industries
Dave Broering has over two decades of experience within the non-asset based logistics space. Through that time, he has developed an expertise in creating fast-growing and efficient operations focused on customer service and execution. As President of Integrated Logistics Solutions, Dave leads the Brokerage, Intermodal, Global Freight Forwarding, and 4PL services at NFI, one of the largest privately held 3PL's in the US. By combining his upbringing at both American Backhaulers and CH Robinson with his blend of technological focus and operational execution, Dave's Non-Asset division continues to be one of the fastest growing divisions within NFI.
Shaun Bunch
Chief Supply Chain Officer
Northern Tool + Equipment
Shaun was named Chief Supply Chain Officer for Northern Tool + Equipment in 2023, after having held executive roles in Inventory Planning, Logistics, and Facilities since joining the company in 2020. Northern Tool + Equipment is a multi-channel retailer offering a wide selection of owned brand & national brand products including world class consumer goods & industrial/construction equipment. Prior to joining NTE, Shaun served in multiple executive supply chain roles across the industry including Vice President of Inventory Planning & Logistics at Sleep Number, Vice President of US Fulfillment at Ashley Furniture Industries, and Divisional Vice President at Sears Holdings. Shaun holds a bachelor's degree in Business Administration from the University of South Carolina and an MBA from Sullivan University in Louisville KY. He holds a Six Sigma Black belt and advanced facilitation and communication certifications. Shaun serves on the board of advisors for the Carlson School of Business at the University of Minnesota & the Northwestern University Transportation Center. When he is not leading Supply Chain Transformation at Northern Tool + Equipment, Shaun is actively engaged in the Tools for the Trades program which focuses on High School trades programs and evangelizing the importance of trade jobs across the US.
Dustin Burke
Managing Director & Senior Partner
Boston Consulting Group
Dustin is Global Co-Leader of BCG's Manufacturing & Supply Chain topic, and Global Leader of the Supply Chain AI team that leads the development of the firm's digital supply chain offering. He has also led the Infrastructure & Transportation practice in N America. Dustin's expertise is in distribution & logistics, digital supply chain, and supply chain transformation.
Scott Burkey
Technology Fellow, XR
WestRock
Scott Burkey is a Technology Fellow at Westrock, a global manufacturing and consumer packaging company headquartered in Atlanta, Georgia. He takes a pragmatic approach to implementing new ways of making training more effective and supporting front-line workers. Having worked as a software developer for over 20 years for brands like CNN, TBS/TNT and Coca-Cola, Scott now champions new technologies in the manufacturing industry which is one of the biggest adopters of augmented and virtual reality. Prior to WestRock Scott delivered VR products for the National Basketball Association. He serves in an advisory capacity to startups and non-profits. Scott is a United States Marine Veteran that enjoys running and backpacking with his wife and 4 children in Atlanta, Georgia.
Josh Butler
CEO & Founder
CompScience
Josh Butler, CEO & Founder of CompScience, is dedicated to transforming workplace safety with the latest advancements in computer vision and data science. Prior to founding CompScience, Josh led the L4 self-driving car platform team for the Nio's Advanced Development Center, a $1B+ R&D investment in a vision-based safety system. Prior to this, he led analytics, partnerships, product, and development teams at Meta, growing a real-time API for AI-powered startups from $0 to $250M in revenue in 18 months. Josh has a Sc.B. in Computer Science, AI Systems from Brown University.
Adam Buttgenbach
Director Of Fleet Engineering & Sustainability
PepsiCo
Rob Cannizzaro
COO
Intermodal Association Of North America
Rob Cannizzaro is the Chief Operating Officer at the Intermodal Association of North America. In this role, Rob is the key leader for the IANA's operations and business development activities, including industry technology products and services providing the leadership, vision, and management necessary to effectively grow the organization, ensure financial strength, and operating efficiencies, while ensuring a high level of service and value to IANA's members and customers. Rob came to this position from the organization's Board of Directors. Prior to this, Rob spent over 25 years in Port, Terminal, and Ocean Carrier operations, holding roles such as Vice President of Operations, Vice President of Logistics, as well as positions in Procurement, Vessel Planning, Equipment Control and Risk Management. In addition, Rob serves on the board of the Containerization and Intermodal Institute. Rob holds B.S. in Marine Business and Commerce and an M.S. in International Transportation Management from the State University of New York Maritime College at Fort Schuyler. Later, he taught graduate courses there for almost 10 years in an adjunct position. He also holds an M.B.A. from Centenary University of New Jersey.
Chris Caplice
Chief Scientist
DAT Freight & Analytics
Dr. Chris Caplice serves as Chief Scientist for DAT Freight & Analytics where he leads the development and deployment of shipper facing solutions. Chris concurrently serves as the Executive Director for the Massachusetts Institute of Technology (MIT) Center for Transportation & Logistics where he created and co-directs the MIT FreightLab. Chris has published extensively in academic and business journals on the topic of freight transportation and procurement. He was named the Silver Family Research Fellow and awarded the CSCMP Distinguished Service Award in 2016. Dr. Caplice holds a Ph.D. from MIT in Transportation and Logistics Systems, a Master of Science in Civil Engineering from the University of Texas at Austin, and a Bachelor of Science in Civil Engineering from the Virginia Military Institute (VMI).
Joe Cappello
President, Nikola Energy
Nikola Corporation
Joseph S. Cappello is President, Nikola Energy of Nikola Corporation, a global leader in zero- emissions transportation and energy supply and infrastructure solutions. Cappello began his career as a Sell-side Chemical Analyst on Wall Street before joining Praxair, now Linde, where he held roles of increasing responsibility over a 15-year period.  His first corporate assignment at Praxair was leading investor relations, followed by operating roles managing the U.S. CO2 business, Global Helium business, and the Pipeline Services organization. He was then named VP, North America where he led the company's Product Management Group, which included the largest merchant hydrogen portfolio in the U.S. Additionally, Joe piloted the business units responsible for the expansion of the company's position throughout Asia Pacific as President of Praxair Asia, based in Shanghai. Cappello then transitioned to the Private Equity sector, leading business units in two separate companies. His leadership played a significant role in the success of both organizations, including managing one of the largest off-road energy transportation and logistics businesses in the U.S.  In 2019, Cappello assumed the role of Chairman and CEO of Iwatani Corporation of America (ICA) and was subsequently named Senior Managing Officer of Iwatani Corporation. Under his guidance, ICA grew significantly through acquisitions, strategic partnerships, and transformative investments, resulting in the establishment of four new U.S. Business Platforms: Hydrogen, Specialty Gases, Helium, and Industrial Gases.  Cappello earned a Bachelor of Science in Business Administration from Montclair State University and a Master of Business Administration from New York University, Stern School ofBusiness.
Ann Carpenter
CEO & Co-Founder
Braid Theory
Ann Carpenter is dedicated to building and fostering the global Blue Economy. She serves as an advisor to deep tech entrepreneurs in industries including ocean/maritime, transportation and goods movement, energy, and biotech. She brings more than 30 years of experience in strategic planning, marketing, business development, and community outreach in corporate and nonprofit organizations. As co-founder and CEO of Braid Theory, Ann is responsible for strategic partnership building with public entities such as ports and utility agencies, and private industry. Braid Theory, a vertically integrated venture advisory, provides end-to-end services to support science and engineering-led companies. The firm incorporates a hybrid model of services to assist startups and scaleups based on proven methodology and rigor in evidence-based entrepreneurship, focused on three key aspects of commercialization: capability, capacity, and intellectual capital. Additionally, Ann serves on the boards of Ocean Exchange and Smart Freight Centre to further initiatives addressing global challenges and a more sustainable future. Her civic appointments include Chief Innovation Officer of the City of Los Angeles, Council District 15; and Commissioner of the County of Los Angeles Small Business Commission.
Bill Catania
CEO & Founder
OneRail
Bill Catania is a start-up entrepreneur focused on developing and commercializing real-time technology networks. Catania is the founder and CEO of OneRail, a top-tier delivery fulfillment platform with an integrated coast-to-coast courier network of 8.2 million drivers. Catania recently led his OneRail team to win the 2021 Supply Chain Leaders in Action Pitch Tank Contest. Prior to OneRail, Catania was named CEO of CoinFlip Solutions, Inc., a cloud-based payment platform delivering real-time electronic payment solutions for health benefits, points and promotional offers. Catania was also the founder and CEO of digital coupon pioneer M-Dot Network,the first-of-its-kind retail POS-to-cloud transaction engine, powering the real-time redemption of digital coupons at grocery checkouts throughout North America. At M-Dot, Catania led his team to win the Amazon Web Services Start-Up Challenge, besting more than 1,500 companies from 23 countries. After M-Dot was acquired in 2011 by retail transaction processing giant Inmar, Inc., Catania stayed on as VP of Digital Solutions, leading Inmar to a best-in-class position, with its installation network of over 20,000 retail locations across North America, and Catania was named among Triad Business Journal's "40 Under 40" list for 2012.
Lisa Chai
Partner
ROBO Global
Lisa is a Managing Partner at RG Ventures, an early-stage focused venture fund investing in the field of robotics and artificial intelligence. Lisa brings more than 20 years of experience investing in disruptive technology companies in both the private and public sectors. Prior to joining RG Ventures, Lisa was a sector head of Technology for Palisade Capital, Credit Suisse Asset Management and Angelo, Gordon & Co. Earlier in her career, she served as a Portfolio Manager at Tavistock Group and Ridgecrest. Lisa currently serves as an angel investor, board member and strategic advisor for various leaders in machine vision and robotics solutions.
Imara Charles
VP, Process & Digital Excellence, Global Supply Chain
Bristol Myers Squibb
Imara Charles, PhD is a global pharmaceutical executive with over 20 years' experience across multifaceted roles within supply chain, global operations, product development and strategic sourcing and procurement. She now joins Global Supply Chain as Vice President, Process and Digital Excellence. Over the years, Imara has led multiple transformational growth initiatives, delivering high impact creative solutions for patients by optimizing supply chain and operational processes, and expediting the delivery of drug therapies to market. Her teams have led implementation and operationalization of digital solutions such as Process Unity for risk management, Resilic for supplier Intelligence, Bio-G and-several other digital solutions. She also led the BMS- Celgene integration across the combined global manufacturing organization (GMO) at BMS. And played instrumental roles in the launch and supply of dozens of groundbreaking medicines across industry, including Erbitux, Yervoy, Opdulag, and Opdivo-Yervoy, the industry's first immunotherapy combination drug approved for melanoma. Following completion of her doctorate, Imara began her career at ImClone Systems Inc. She later worked as an analytical chemist at Teva Pharmaceuticals, and a scientist at Laureate Biopharmaceutical Services (now Thermo Fisher Scientific), where she rapidly advanced to management roles in laboratory and commercial operations. She was then tapped for progressive executive roles at Bristol Myers Squibb (BMS), cultivating broad expertise across operations, supply chain, commercialization, and product development. Most-recently, she served as Vice President, Strategic Supplier Partnerships and Third-Party Risk Management at BMS, leading her team in the operationalization and management of a digitally enabled supplier risk management program and the launch of an enterprise strategic partnership model. Imara Charles is well-respected in the biopharmaceuticals space and has contributed to numerous scientific publications and presentations. She holds a Doctorate in Analytical Chemistry and a Masters in Biochemistry from Seton Hall University, as well as a Bachelor of Science in Biophysics from the University of Scranton in Pennsylvania. She is also a certified Lean Six Sigma Master Black Belt. Imara currently resides in Morristown, New Jersey, with her husband and their 7-year-old twins.
Melissa Cheong
Managing Partner
Blackhorn Ventures
Melissa Cheong is a Managing Partner of Blackhorn Ventures, an investment firm focused on redefining industrial resource efficiency, where she balances her time between managing the firm's strategic goals, procedures and policies, creating partnerships and working with talented and inspiring company founders, and developing the firm's investment strategy for current and future funds. Melissa has 19 years of industry experience, with her most recent roles focused on social impact investing. Prior to Blackhorn Ventures Melissa was Chief Investment Officer at Zoma Capital, the private family office of Ben and Lucy Ana Walton, and held various positions at Treehouse Investments, Imprint Capital (now Goldman Sachs-Imprint), Plainfield Asset Management and Deutsche Bank. Melissa holds a BA in Political Science from the University of Chicago, where she was a recipient of the Richter Grant. She received an MBA from Columbia Business School, with a concentration in Finance and International Development.
Sanjay Choubey
VP & CIO/CDO, North America
Dr. Reddy's Laboratories
Ayesha Choudhury
SVP, Head Of Capital Markets
Infinium
Ayesha Choudhury is Senior Vice President, Head of Capital Markets at Infinium, an electrofuels platform. Electrofuels are ultra-low carbon drop-in fuels made from renewable power and waste carbon dioxide that help to decarbonize aviation, shipping, rail, and trucking. Prior to Infinium, Ayesha held various leadership roles at Morgan Stanley and Deutsche Bank. She has more than 15 years of experience in commodities principal investments, origination, trading, and commercial & financial structuring. Ayesha has a demonstrated track record of successfully bringing new products to market and building business lines. She has a Bachelor of Arts from Tufts University and earned a Master of Business Administration from Columbia Business School.
Marcus Chung
COO
Coyuchi
A supply chain and operations leader, Marcus has held roles focused on delivering value through strategic supply chain management. His experience includes leading global teams to deliver exceptional product quality, cost and delivery results. In addition, he has developed strategies and engaged with the broader apparel industry to drive sustainability and protect garment workers' rights in the supply chain. Marcus earned a Bachelor of Arts degree with honors from Wesleyan University and an MBA from UC Berkeley's Haas School of Business. He served as a Trustee for Wesleyan University and served two terms on the board of directors for Net Impact, a non-profit organization whose mission is to mobilize a new generation to use their careers to drive transformational change in their workplaces and the world.
Gina Chung
VP, Corporate Development
Locus Robotics
As Vice President of Corporate Development, Gina is responsible for shaping Locus' end-to-end automation strategy and driving growth through strategic partnerships and initiatives. She leverages over a decade of global experience in the logistics sector, applying her unique blend of innovation, business, and operations skills to advance Locus's vision. Prior to this role, Gina was Vice President of Innovation at DHL where she launched their most advanced Innovation Center located in Chicago. In this capacity, she worked closely with DHL's top 100 customers and startups to evaluate and implement a broad range of automation technologies in post, parcel, forwarding, and 3PL operations. Her leadership also extended to DHL's global research endeavors, where she directed the industry-acclaimed Logistics Trend Radar series. Hailing from New Zealand, Gina is a staunch advocate of using technology to improve the world around us.
Matthew Cicinelli
VP, U.S Operations & Global Supply Chain Technology
HelloFresh
Matt Cicinelli is the Vice President of Operations and Technology for HelloFresh. He is currently responsible for network planning and design, logistics technology, global order management, and other global supply chain technology solutions. He joined HelloFresh in January of 2021 as Senior Director, Operations where he led US logistics, 3rd-party warehousing, and last mile operations. Prior to HelloFresh, Matt led parts of Amazon's European operations, including two years as the Chief of Staff and Technical Advisor, and spent time in consulting. He graduated from the W.P. Carey School of Business at Arizona State University and currently resides in Colorado with his wife and son.
Michael Colin
CEO & Founder
MVMNT
Michael Colin, Founder and CEO of MVMNT and a Chicago native, started his journey in a leading brokerage, where he deeply grasped the challenges faced by brokers. Motivated by this understanding, he established MVMNT—a transformative TMS crafted by brokers, for brokers. MVMNT's mission? Empower small to medium-sized brokerages with the tools and technology previously reserved for industry titans, accelerating their growth and profitability.
Gabby Contro
Partner
Crosslink Capital
Gabby is a Partner on the venture team at Crosslink. She joined the firm in 2013 and leads early-stage investments in marketplaces, supply chain + logistics, commerce and digital health. At Crosslink, Gabby has been closely involved with investments such as BuildingConnected (acquired by AutoDesk), Postmates (acquired by Uber), Flume Health and Hungryroot, among others. In 2016, Gabby left Crosslink to pursue her MBA at the Harvard Business School. While at Harvard, Gabby worked on the sales operations and strategy team at Pinterest. Prior to her venture career, Gabby was a consultant at Ernst & Young in New York, where she worked in the valuation analysis and pricing group after graduating from the Master of Accounting program at The University of Michigan. Gabby lives in San Francisco with her husband, Tom. Outside of work, Gabby is an avid skier, foodie, and aspiring tennis player.   Active portfolio companies:  Arro , Byte Kitchen, Coa, Flume Health, Fountain, GoExpedi, Hamlet, Hungryroot, Kinetic, Marble, Norby, Phil, PowerToFly, Rebag, RevvUp, Roofr, Telegraph, Tread, Zivian Health   Prior investments: BuildingConnected (acquired by AutoDesk), Casper (CSPR), Feedback Loop (acquired by DISQO), Flo (acquired by Moen), Postmates (acquired by Uber)
Peter Coratola Jr
CEO & President
EASE Logistics
Ambitious, bright, and driven are words that can easily be applied to Peter Coratola Jr., president and CEO of EASE. Coratola founded EASE in Dublin, Ohio in 2014 in the back of his dad's office, setting out to change the narrative of third-party logistics and positively impact the industry, his employees, and his community. Focusing on customer service, innovation, philanthropy, collaboration, and sustainability, Coratola has led EASE to become an award-winning business both locally and nationally. In April 2023, EASE was recognized as #1 in transportation on Fortune's list of America's Most Innovative Companies. Coratola has been recognized as the 2023 Food Logistics Rock Star of the Supply Chain, the 2023 Dublin, Ohio Chamber of Commerce Businessperson of the Year, a 2021 Columbus Business First 40 Under 40 honoree, the 2021 Ohio Success Awards Executive Hero of the Year from Ohio Business Magazine, and the 2019 Ernst and Young Entrepreneur of the Year. Under Coratola's leadership, EASE has become one of the largest privately held companies in Columbus, Ohio, and a five-time Inc. 5000 company. Coratola actively serves on the Dublin, Ohio Business Advisory Council and The Ohio State University Logistics Council.
Daniel Covarrubias
Daniel Covarrubias, Director, Texas Center For Border Economic & Enterprise Development
Texas A&M International University
Daniel Covarrubias is the Director of the Texas Center for Border Economic and Enterprise Development at the A.R. Sanchez, Jr. School of Business at Texas A&M International University (TAMIU). The essential purpose of the Texas Center is to provide support to private and public entities with research, knowledge, information, and assistance in border and binational socio-economic development efforts. Within the Texas Center, Daniel created the TAMIU Logistechs Living Lab, a research facility focused on improving the efficiency and competitiveness of cross-border trade and transportation through the use of exponential technologies. This living lab encourages participants to explore the potential of public-private partnerships to spur innovation and technological development in the logistics, supply chain, and international trade sectors. Daniel sits on the Standing Committee on International Trade and Transportation of the National Academies of Sciences, Engineering, and Medicine Transportation Research Board (TRB), the U.S. Customs and Border Protection (CBP) Commercial Customs Operations Advisory Committee's (COAC) Working Group on Cross-Border Recognition, and the U.S.-Mexico Foundation C26+ Smart Borders Working Group. His research is centered on Cross-Border Regional Development, Clusters, Regional Innovation Systems, and Logistechs. Logistechs represent the impact that exponential technologies have on logistics and can be identified as those technologies that support the transport of goods, improve their handling, and expedite their customs clearance. Continuing to develop this concept will help companies identify and invest in the use of technologies, such as augmented and virtual reality, the internet of things (IoT), artificial intelligence (AI), blockchain, warehouse robots, machine learning, predictive analytics, as well as autonomous vehicles, to name a few. Daniel completed his Ph.D. in Business Competitiveness and Economic Development from Deusto Business School in Spain and holds a Master of Arts in Political Science from TAMIU, a Master in Business Administration (MBA) from the University of Texas at San Antonio, and a Bachelors in Business Administration from Monterrey Tec.
Lyall Cresswell
CEO & Founder
Trustd
For 22 years Lyall Cresswell, Founder & CEO Trustd, has been on a mission to digitalize the road freight industry & create a collaborative & sustainable future. His many industry firsts include establishing a freight exchange where 8,500 businesses currently trade 2.5 million loads annually, launching a ground-breaking mobile delivery app in 2004 & real-time freight tracking in 2015. Recently Lyall launched Trustd, a bespoke digital KYB platform to manage risk & compliance in the road freight industry. The build process has given Lyall a unique insight into the complexities of the KYB market & a deep understanding of a future based on decentralized identity, e-wallets & verified credentials.
Joyce Cruts
VP Supply Chain & Operations
Acer
Joyce Cruts is the Vice President of Acer America, responsible for the strategic direction, vision and performance of Supply Chain and Operations in Canada, United States and Latin America. Joyce relocated 11 years ago to the United States and she believes that her early career experiences led her to this moment, to be a successful global citizen and business executive. Having lived in multiple countries like The Netherlands, Italy, and Norway, just to name a few; speaking multiple languages, leading multiple roles primarily related to Supply Chain and Operations has given her a unique perspective for innovative change. Travelling for business around the globe in her role as purchase and procurement lead, learning and understanding how to negotiate and approach other cultures, has been another crucial factor to her success. Joyce is passionate about promoting sustainability and "green" supply chain methodologies to contribute to a higher level of social responsibility. She believes that Humankind has only ONE earth to share, so we must take care that our children can continue to live on this planet in peace and harmony. Joyce holds an Erasmus degree in Internal Economics and a Bachelor's dual degree in International Marketing and International Management from Eindhoven University in the Netherlands.
Charles Cunnion
VP Global Transportation
International Forest Products
Charlie Cunnion is Vice President, Global Transportation for International Forest Products, North America's largest trader of physical forest product commodities. As a member of the Kraft family of companies, IFP provides solutions in marketing, transportation, and finance to suppliers and converters of forest products around the world. Charlie is responsible for the strategic direction of the company's supply chain activities achieved through a culture of valued personal relationships and the use of the latest in logistics technology. Prior to IFP, he served as an ordnance officer in the US Army serving both in Iraq and Afghanistan. Charlie is a graduate of Nichols College with degrees in finance and economics.
Gaston Curk
CEO
OSM Worldwide
Gaston Curk is the CEO and cofounder of OSM Worldwide, the fifth-largest nationwide eCommerce and direct-to-consumer (DTC) parcel shipper delivering 98% of all shipments in 2-5 days. Leading vision and growth for OSM, Gaston also is a board member for the Package Shippers Association and a founding member of the Package Coalition.
Jeremiah Curvers
CEO & Co-Founder
Polysleep
Raised in a Belgian family with a strong entrepreneurial spirit in furniture and decor, Jeremiah emigrated to Canada at the age of 15. It was only two years later that he founded his first business venture; it was a sign of things to come. His early passion for graphic design and technology led him into digital marketing for major brands, including – at age 24 – a management position at Yellow Pages Group and consulting work with Videotron, Bell, Wawanesa, Cossette, Touché! and others. During these formative years, he began to embrace the notion of disruptive innovation, an idea that innovation by an outsider can eventually replace establish, market-leading firms. This approach inspired him (following a painful back injury – but that's another story!) to found Polysleep in 2016. And it drives the business to this day. Leveraging state-of-the-art research and development techniques and the latest digital marketing strategies, Polysleep became one of the Globe and Mail's "Canada's Top Growing Companies" in 2022, ranking an impressive 39th out of 430 successful businesses. Jeremiah is also a firm believer of walking the talk when it comes to living personal values. Polysleep, as a company, is well known for its environmentally responsible production and "mattress in a box" delivery methods, as well as its support for numerous charities. For his part, Jeremiah is an active member of the Board of Directors for Big Brothers Big Sisters of Montreal and helps other companies as an executive advisor. Jeremiah's goal is to sleep well at night knowing he's helping others do the same.
Lizeth Cárdenas
Head Of Supply Chain
Samsung Electronics
Raffaello D'Andrea
CEO & Founder
Verity
Raffaello D'Andrea is a professor at ETH Zürich and the founder/CEO of Verity. Verity delivers fully autonomous indoor drone systems that are used in warehouses to gather valuable insights that enable greater operational efficiencies. The system cuts labor and equipment costs, eliminates errors and disruptions, improves customer service, and reduces waste and CO2 emissions. Raffaello cofounded Kiva Systems, which was acquired by Amazon and rebranded as Amazon Robotics. During his time as a professor at Cornell University, he cofounded the systems engineering program and led the Cornell Robot Soccer team to four world championships. He is also a founder of RoboGlobal, home to the world's first Robotics and AI Exchange Traded Fund. His work as a new media artist has been exhibited at the Venice Biennale and is part of the permanent collections of the National Gallery of Canada and France's FRAC Centre. He created the drone design and choreographies for Cirque du Soleil's Paramour on Broadway and Metallica's WorldWired tour, and was executive producer for the drone light shows in Drake's Aubrey & the Three Migos tour, Céline Dion's Courage tour, and Justin Bieber's Justice tour. He is the co-creator of the Robotic Chair, a plain-looking wooden chair that falls apart and seems to defy the second law of thermodynamics by reassembling itself. Other creations include Cubli, the Balancing Cube, the Distributed Flight Array, the Blind Juggler, and the Flying Machine Arena. In 2020 he was inducted into the National Inventors Hall of Fame and was elected to the U.S. National Academy of Engineering. His TED and research videos, with tens of millions of views, offer an inspiring view into the world of engineering, robotics, and computer science.
Kristen Daihes
VP, Global Supply Chain - Mars Snacking
Mars
Kristen is the Vice President of Global Supply Chain for the Mars Wrigley business. She joined Mars to explore how the intersection of her prior industry experience and more recent tech start-up experiences could support the acceleration of a transformation agenda. She is leading an investment program to digitize and transform the supply chain within Mars to create an agile and flexible omni-channel supply chain, accelerate the data & analytics agenda, and boost supply chain capabilities. What most excites Kristen is leading with problem solving and teaming cross-functionally to provoke and explore new possibilities in driving quality growth enablement. Kristen is a respected global leader who brings rich industry and start-up experience leading supply chains and creating supply chain solutions for global organizations. Prior to joining Mars, she was a Partner for Opex Analytics and supported a number of companies to reinvent their supply chains and operations with artificial intelligence, machine learning, and advanced analytics. She has held strategic planning, innovation, and engineering roles in Procter & Gamble and Unilever and was the Vice President of Global Supply Chain for SC Johnson.
Joe Darcy
Investment Manager
Volvo Group Venture Capital
Joe Darcy is a member of the Investment Team at Volvo Group Venture Capital (VGVC), the venture arm of one of the world's leading manufacturers of trucks, buses, construction equipment and marine and industrial engines. VGVC invests at Series A and later in entrepreneurs with the vision and skill to disrupt our industry, looking for scalable solutions that will drive transformation to more sustainable solutions. Prior to joining VGVC, Joe held VC roles at IDEA Fund Partners, SixThirty, Lewis & Clark Ventures, and Techstars. In addition, he spent over seven years in New York working at financial institutions across the multifamily office, hedge fund, and brokerage spaces. He has always been a builder – from childhood with toy trains, through founding hockey organizations and school clubs, and continuing on as a VC. He has an MBA from UNC Kenan-Flagler Business School and a BA from the College of the Holy Cross.
Scott Davidson
CEO
Revolv
Scott Davidson is the CEO of Revolv, a purpose-built business on a mission to help commercial fleets accelerate their transition to electric vehicles. Revolv is simplifying technology adoption for commercial fleets by redefining full-service solutions. Before Revolv, Scott was a Managing Director in SunPower's Utility business, where he held various roles leading International Strategic Development, US Power Marketing, Project Development and Transactions across utility and C&I markets. Prior to joining SunPower, he held roles in finance at the Royal Bank of Canada and management in the Toronto and Vancouver hospitality markets.
Jeff Davidson
GM - Global Devices Supply Chain
Microsoft
Gabriel de Godoy
CEO
Cargologik
As Cargologik's CEO, Gabriel brings over 20 years of experience in international freight forwarding and supply chain solutions. Prior to joining Cargologik, Garbriel founded two companies, Freight Logistics in 2001 and nXT Software Solutions in 2006, later acquired in 2019 and 2022 respectively. Gabriel's passion for technology and logistics has driven him to the forefront of the industry's transformation, and he believes that the next 5-10 years will only continue to bring about exciting changes. As an entrepreneur, Gabriel is committed to being hands-on and finding innovative solutions to problems that continue to push the industry forward.
Alfonso De los Rios
CEO & Co-Founder
Nowports
Jamin Dick
Chief Supply Chain Officer
Lands'​ End
Jamin Dick is the Chief Supply Chain Officer for Lands' End, Inc. In this role, he oversees global sourcing, supply chain management and distribution operations. A recognized cross-border transportation innovator with over 20 years of industry background, Dick brings essential e-commerce and supply chain insights to Lands' End. Prior to joining Lands' End, Dick served as the Head of Supply Chain for North America B2B at Alibaba, as well as years spent in global supply chain and strategy roles with companies such as Pitney Bowes, SML, Target and IBM. Dick received his Bachelor's degree in English and Russian from The College of St. Scholastica in Duluth, MN.
Ravi Dosanjh
COO
Caliber.global
Ravi Dosanjh is the COO of Caliber.global based out of the Scottsdale Arizona Office. Ravi has a proven track record delivering successful strategies and results within general and specialized logistics, logistics procurement, ecosystem planning, facilities management and construction supply chain. With operational, commercial and board level experience at companies like UPS, Expeditors International, Nishitetsu and Intel, Ravi now heads operations and customer experience globally as Caliber.global's COO.
Bill Durbin
Head Of North America Logistics & Planning
Kraft Heinz
Bill Durbin is the Head of North America Logistics & Planning for the Kraft Heinz Company. He grew up in Indianapolis and went to Michigan State University where he earned a Bachelors in Manufacturing Engineering and a Masters in Supply Chain Management. Bill co-oped with GE in college and worked in their different factories as a management trainee. He joined Kraft Heinz 18 years ago and has had various roles across supply chain including materials management, procurement, continuous improvement, implementing SAP in Europe, running factories in Canada, footprint & Supply Chain Integration. He is married to his wife, Dr. Becky Durbin, who completed her Doctorate in Educational Technology. They have two kids, Cailyn & Liam.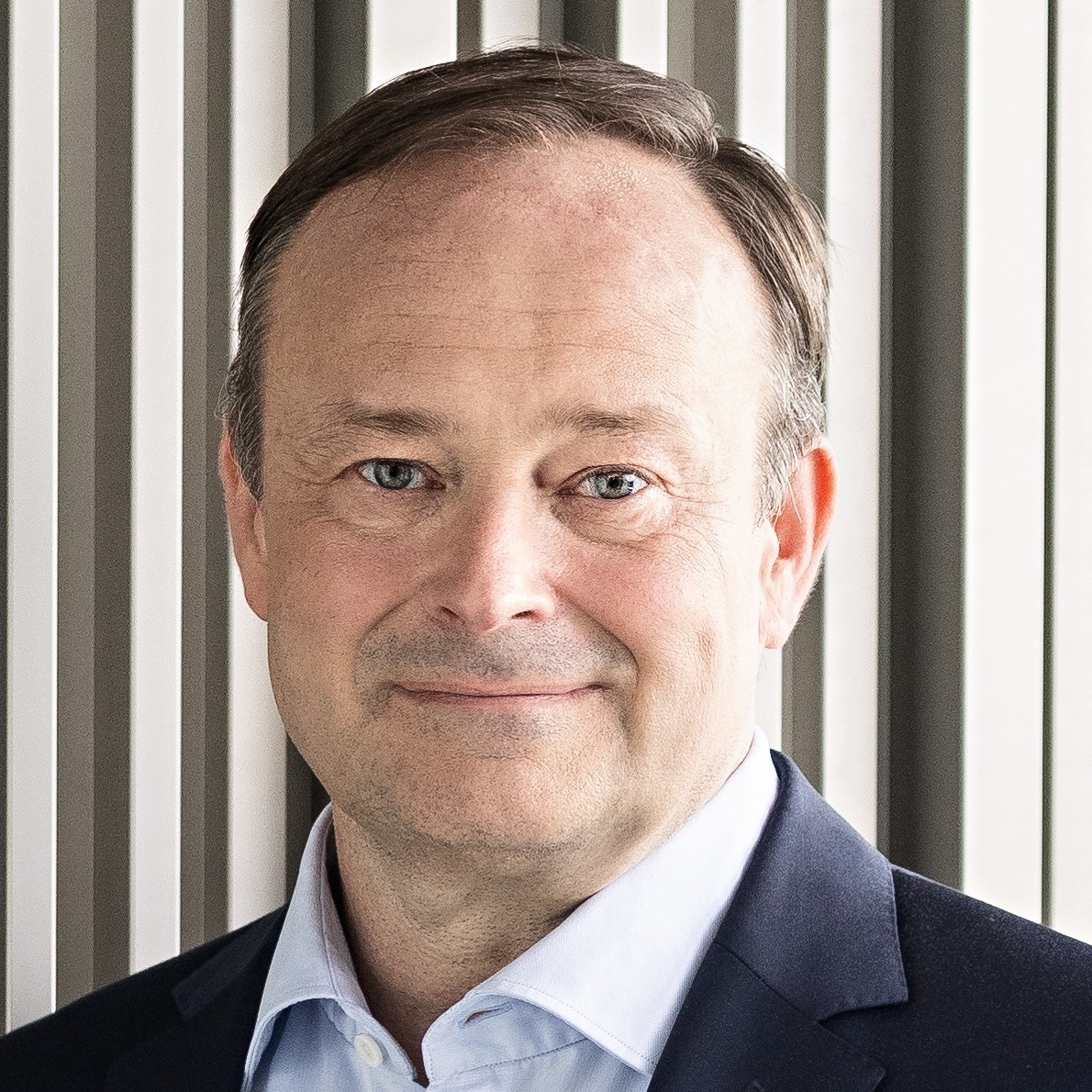 Harald Emberger
Chief Supply Chain Officer
Beiersdorf
Harald Emberger serves Beiersdorf AG as Chief Supply Chain Officer and Member of the Executive Committee with an end to end responsibility for the global Supply Chain. Beiersdorf is a leading FMCG company with brands like Nivea, Eucerin and Tesa. Before joining Beiersdorf in 2015, Harald held a variety of leadership roles with Unilever PLC and Mars Inc, including head of the Supply Chains for the Americas and Europe. His background and experience present a truly global image. Throughout his career, he lived in five different countries in three world regions. Harald holds a master degree in engineering from the Technical University in Munich.
Kenneth Engel
SVP Of Internet Giants
Schneider Electric
Ken has over 35 years of Supply Chain Management experience and 30 years with Schneider Electric. He has a diverse background of executive level Supply Chain and Business leadership positions as well as global experience working across China, Asia Pacific and North America. Ken has proven to be a key leader in Schneider Electric's award-winning supply chain transformation and mission: To STRIVE to be the most agile, innovative, planet- and customer-centric supply chain.
Dave Evans
CEO & Co-Founder
Fictiv
Dave Evans is the CEO and Co-Founder of Fictiv, the operating system for custom manufacturing. Dave is a regular contributor for Fast Company and Forbes, has been featured on NBC News, Nasdaq, TechCrunch, and Discovery, and was named to Forbes 30 Under 30 List. Dave was the first hire at Ford's Silicon Valley Innovation Lab and graduated from Stanford University in 2011 with a B.S. in Mechanical Engineering.
Michael Fahy
CEO
Neovia Logistics
Mike Fahy is the Chief Executive Officer for Neovia Logistics, a role he was appointed to in October 2023. He leads the global provider of contract logistics services, with more than 80 facilities in 20 countries around the world, in solving complex logistics challenges for companies in the automotive, industrial, aerospace, and technology industries. Prior to Neovia, Mike was CEO for the Americas region for DB Schenker. In that role he had full P&L responsibilities for 123 locations in 24 countries in North, Central, and South America, providing over 27 million sq. ft. of distribution operations to its clients. Mike's career before DB Schenker includes COO for an oil & gas distribution company owned by Simon Group Holdings and CEO of their technology companies. Before that, he held several positions at Syncreon, culminating as their President of the technology segment.
Seana Fairchild
CCO
ConGlobal
Seana Fairchild is Chief Commercial Officer for ConGlobal. She is responsible for all commercial activities for the organization, driving cross-functional focus on customer outcomes and ensuring a remarkable customer experience. Seana leads the Sales, Marketing, Customer Experience, and Business Planning & Analysis teams. She also oversees Advanced Solutions, which develops, implements, and supports ConGlobal's technology created by operators for operators. Prior to joining ConGlobal, Seana spent nearly 18 years at Union Pacific Railroad where she held various positions in Finance and Marketing & Sales. The latter included leadership roles in M&S Strategy, Communications, Industrial Products, and Intermodal. A Nebraska native, Seana earned her bachelor's degree at University of Nebraska-Omaha, her Juris Doctor from the University of Nebraska- Lincoln, and her LL.M. in Tax Law from the University of San Diego. Seana and her husband, Chris, have five Children.
Ty Findley
General Partner & Co-Founder
Ironspring Ventures
Ty Findley is a Co-founder and General Partner at Ironspring Ventures, an early-stage, sector-focused venture capital firm specializing in digital industrial innovation. In this role he is responsible for end-to-end deal execution through sourcing investments, leading diligence efforts, negotiating financings and managing investments with a focus on innovation within the industrial supply chain. Prior to joining Ironspring, Ty spent a decade in various investing and operating industrial supply chain roles across Pritzker Group VC, GE Ventures, and Boeing.
Dave Finnegan
Head Of The Customer Experience Practice
Reach Partners
Dave is a highly accomplished Customer Experience leader with a track record of strong results in customer experience and digital innovation. He currently works as a strategic advisor at New Role Capital and heads up the Customer Experience Practice for Reach Partners. Dave has worked for the Orvis Company for seven years as the Customer Experience Officer (a blend of the CIO and CMO role) Prior to that Dave helped to start up Build-A-Bear Workshop where he worked for 14 years overseeing technology, supply chain and the store of the future.  He has received numerous accolades for his work, including being named Retail Partner of the Year by the VIP Awards, the "Top 100 CIO" list by CIO Magazine and was given the coveted Bobble Head award by the Retail Orphan Initiative. Dave has also served as a board member for various organizations, including the Polar Citizen Science Collective, the National Retail Federation-Chief Marketing and Technology Officer Councils, and Knowledge at Wharton Program school of Business.  Dave is currently a Member of the Explorers Club in New York.  Dave has been a contributing author to two books. He has been widely featured in the media, including in the New York Times, Wall Street Journal, and Ad Age. In 2022 Dave dedicated an entire year to exploring the world to gain a deeper understanding of cultures and human experiences. He traveled over 130,000 miles, setting foot on every continent including Antarctica, and navigated some of the world's largest rivers such as the Ganges, Amazon, Nile, and Mekong. He hiked on iconic trails such as Kilimanjaro, the Himalayas, Patagonia, the Inca Trail to Machu Picchu. Along his journey met with military commanders, polar explorers, scientists, religious leaders and indigenous people around the world, including chiefs of the Yaguas tribe in the Amazon and the Maasai tribe in Tanzania. All with a carry on sized backpack.
Carly Fliesher
Technology Chairman
ECA: A Delivery Industry Alliance
Carly has a deep passion for building relationships, working directly with ECA's internal members and partners by helping them through every step of the ECA: Marketplace process, which makes her the 'networker' of the group. When her partners succeed, she succeeds, and she carries this ideology with her when dealing with every partner regardless of how large or small their operation might be. Carly joined Delivery Drivers, Inc. (DDI) in 2012, she left for an opportunity at GrubHub in 2017 and returned to DDI in 2019. In 2021 Carly was voted onto the ECA board of directors and is the Technology Chair. While still on the board of the ECA today, in 2022 DDI was Acquired by Walmart, and she now sits in their Driver Experience department on the Spark eCommerce platform. With her experience, she has witnessed first-hand the incredible growth in the gig economy. This growth fuels her drive and passion for the industry, her partnerships, and for the Spark Driver Platform. Her deep understanding and fundamental knowledge of the industry means she can confidently provide accurate and timely knowledge to partners, paving the way for their success.
Alexandra Foster
Director Division X
BT Group
Alex Foster is Managing Director at BT's Division X – responsible for a portfolio of businesses whose solutions help customers benefit from emerging technologies like 5G Private Networks, IoT, Edge Computing, Messaging and others. Alex has more than a decade of experience at BT, supporting customers across different sectors to achieve better business outcomes with technology – from financial services to manufacturing. Having pioneered electronic trading earlier in her career during her time in investment banking, she is passionate about leveraging the power of technology to help businesses maximize their potential. Additionally, Alex cares deeply about supporting women within tech circles, whether through networking, mentorship programs or group collaborations centred around exchanging innovative ideas.
Karyl Fowler
CEO & Co-Founder
Transmute
Karyl Fowler is CEO and Co-Founder at Transmute, where her team is leveraging decentralized identity and verifiable credential technology to secure global trade and enterprise supply chains. Prior to founding Transmute, Karyl directed strategic marketing and commercialization initiatives for startups in the biotechnology and semiconductor fields where cooperative standards initiatives played a critical role in creating competitive markets. Her expertise centers on emerging tech and economic development in fields with high regulatory burdens such as FDA, HIPAA and ITAR. Karyl currently holds leadership roles on the Decentralized Identity Foundation Steering Committee, with the C26+ Smart Borders Working Group at US-Mexico Foundation, as a Techstars Austin mentor and serves as an advisor for SXSW. Karyl holds her MS in Technology Commercialization from the McCombs School of Business at the University of Texas at Austin and has a BA from Southwestern University.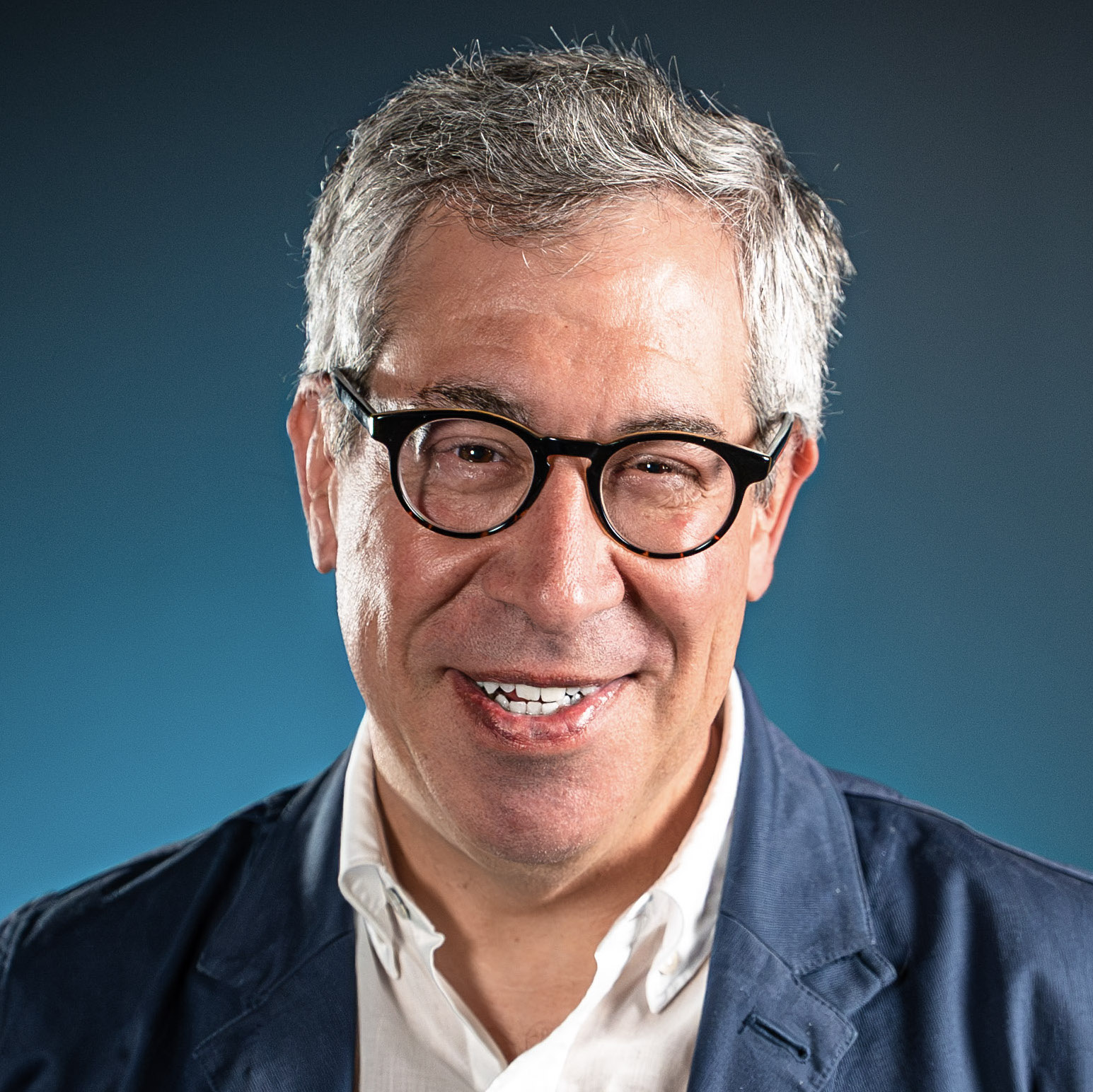 Paul Gaffney
Chief Digital Officer
Omni Logistics
Paul Gaffney is Chief Digital Officer of Omni Logistics and is the architect of our digital strategy and how technology can impact and improve our customers' logistical challenges. He brings over 30 years of experience in technology leadership roles – including Chief Technology, Chief Supply Chain, and Chief Operating Officer – at Kohls, DICK's, Home Depot, Desktone Inc (a VMware company), Staples, and Charles Schwab. Paul holds a Bachelor of Arts in Computer Science from Harvard University.
Cassandra Gaines
CEO & Founder
Carrier Assure
Cassandra Gaines is an entrepreneur, transportation law expert, and transportation industry influencer. She was recently named one of the 100 People Transforming Business in North America by Business Insider joining alumni such as Elon Musk, Jack Dorsey, and Jeff Bezos. Cassandra has disrupted the transportation industry with a lively Joe Rogan-like show called "MadGaines Live" where each month, thousands of viewers tune in to her educational, non-traditional podcast where she unites a very fragmented, volatile industry. Now Cassandra has disrupted the industry again as the Founder and CEO of Carrier Assure Inc. which is the industry's first performance scoring software that anticipates how the carrier will transport the goods based on data science and trends. The score allows those that select carriers to match the right carrier to the right shipment.
Andrew Garcia
Co-Founder
Goodshuffle
Andrew is the CEO & Co-Founder of Goodshuffle, a company revolutionizing the way event companies do business by streamlining their commerce, logistics and operations. Prior to co-founding Goodshuffle, Andrew's career was as an engineer and solutions architect supporting organizations like BEA, Lockheed Martin, Northrop Grumman, BAE, SAIC, Oracle, and Whiteboard Federal Technologies for various customers in Defense and National Security; most recently serving the Naval Research Laboratory. However, it was his side hustle of DJing that led him to patent technology for renting equipment. That process started conversations with his Co-Founder, Erik Dreyer, which led to their first iteration of a rental marketplace, Goodshuffle.com. Soon after, they built and launched their SaaS platform, Goodshuffle Pro, which now powers thousands of event professionals across 49 states and Canada.
Dan Gardner
Co-Founder, EVP & Chief Learning Officer
Trade XCelerators LLC
Dan Gardner is president of Trade Facilitators, Inc. (TFI), a Los Angeles based consulting firm dedicated to the fields of global supply chain management, logistics and trade compliance, as well as a partner in the tech-enabled freight forwarder & customs brokerage company, Trade XCelerators. Prior to founding TFI & TXC, Dan worked in the 3PL space where he held senior roles that include President of Ocean World Lines, President of Latin America for Exel Logistics and SVP USA for DHL Global Forwarding. Mr. Gardner's activities at TFI focus on consulting with Beneficial Cargo Owners, as well as providing strategic, operational and commercial advice to technology firms in the logistics, supply chain and fintech space. As a co-founder of Trade XCelerators, Dan focuses on growth, the customer experience and technology deployment. Over the course of his career in 3 rd Party Logistics Dan was directly involved in twelve acquisitions, the largest of which was the $7b sale of Exel Global Logistics to the parent company of DHL, Deutsche Post. Dan was also part of the management team that sold ATC Logistics & Electronics to Genco (subsequently acquired by FedEx) and served as Chairman of the Advisory Board for STG Logistics, the largest bonded Container Freight Station Operator in the U.S. (later merged with XPO Logistics). In addition to his professional experience, Dan has been an adjunct professor of supply chain management his entire career. In 2002, Mr. Gardner was selected as the Professor of the Year in the Masters of International Business Program at Florida International University and in 2014 he earned the "Top Instructor" distinction at the California State University Long Beach Center for International Trade & Transportation. Dan remains on the faculties of CSULB, Georgia Tech and Long Beach City College.
Krystian Gebis
CEO & Co-Founder
ShipperCRM
Pramod Ghadge
CEO & Co-Founder
Unbox Robotics
Pramod has worked in fields such as manufacturing, product design and development, and logistics automation and robotics across India, Singapore, Israel, and China. Before Unbox Robotics, he was at Flipkart, where he was looking after implementing robotics and automation in Flipkart's warehouses and distribution centers. At Flipkart, he and the team introduced India's 1st robot-based parcel sorting solution in Bangalore.
Nicole Glenn
CEO & Founder
Candor Expedite, Inc.
Nicole Glenn founded Candor Expedite in 2017 after more than two decades in the transportation brokerage business, with a vision to build the smartest and most efficient freight business that delivers on its client's promises. Today Candor is recognized as a leading certified women-owned business headquartered in Texas – with offices in Illinois and Kansas. Logistics is in Nicole's DNA having held several operational positions for a variety of transportation brokerage companies over the years. Through these roles she learned the nuts and bolts of moving freight along with the biggest challenges both shippers and carriers face each day. In 2008 Nicole moved to the sales side of the business, working her way up to president of K & L Freight Management, Inc., and in 2016 became head of Cherry Logistics Corporation. After 20+ years of working for others, Nicole wanted to build her own team. With her strong network and excellent industry reputation, it wasn't long before Candor became one of the top transportation companies in the business - known for its hot shot ground, high touch, time sensitive shipments and white glove delivery services. Nicole credits her success with an amazing team that consistently provides superior customer service, real-time updates, precision, and open communication. Nicole is a certified member of The Women's Business Enterprise National Council (WBENC). She is a member of The Expedite Association of North America, Women in Trucking, and the Transportation Intermediaries Association. She received her Bachelor of Arts degree in management and marketing from Northwood University. Nicole has received numerous accolades including being named one of the Top Women-Owned Businesses by Women in Trucking, and a 2021 Enterprising Women of the Year Champion, an annual tribute to the world's top female entrepreneurs. Additionally, Nicole is one of the founders of The Ladies Leadership Coalition (LLC), a new podcast hosted by female business leaders to profile successful business women.
Bill Good
VP Supply Chain
GE Appliances
Bill Good began his career in manufacturing on an assembly line while working his way through college. His experience sparked his passion and interest in manufacturing as a career, and he set a goal to one day lead manufacturing for a large U.S. company. Over the course of Bill's 35-year career, he has honed his knowledge of supply chain management through his various roles of increasing responsibility at Tri-Glass, Charbroil, Whirlpool, and now in his dream job as the Vice President of Manufacturing at GE Appliances, a Haier company. Bill holds a BS in Operations Management from Auburn University and an MBA and a MS in Human Resources from Troy State University. Bill is a certified Six Sigma Black Belt, with expertise in Theory of Constraints, HOSHIN Planning, and the Toyota Production System. He places a high value on employee engagement, building relationships, and leading transformational change. Currently, Bill and his team are focusing on expanding plant capacity, increasing automation in the supply chain, and implementing new digital tools to create a Zero Distance approach with consumers.
Jordan Graft
CEO
Highway
CEO of TriumphPay from 2018 - 2021; grew TriumphPay into the largest payer of freight invoices in the US. Co-Founder and CEO of CrateBind, a Dallas-based IT consulting and software development company, and self-taught in six programming languages. Private equity with TA Associates in Boston and investment banking with J.P. Morgan in New York
Scott Gravelle
CEO & Founder
Attabotics
From army medic to longboard maker, Scott Gravelle has a personal history of reinvention and an appreciation for the power of approaching a problem from a different perspective. His latest venture, Attabotics, is the most recent example. The 3D robotics supply chain system takes inspiration from a nature documentary on leaf-cutter ants and aims to make the traditional warehouse of aisles and rows obsolete. Attabotics has been recognized by TIME's Best Inventions and was named to the CNBC Disruptor 50 list in 2020 and the CNBC Upstart 100 list in 2019. Since its inception in 2016, Gravelle has grown the robotics-based supply chain company to employ more than 300 employees while the technology has been adopted by global brands and retailers across apparel, food & beverage, home goods, and more. While his entry into robotics was unique, Gravelle brought 20+ years of broad experience including automation and digital manufacturing expertise, and he has led the company through seven funding rounds including grants from Opportunity Calgary Investment Fund, Sustainable Development Technology Canada and Canada's Strategic Innovation Fund (SIF). As Founder and CEO, he drives the company's vision, product design and technical innovation.
Janelle Griffith
SVP, North American Logistics Leader
Marsh
Janelle possesses significant market and client facing experience particularly in supply chain logistics program advisement and strategic contractual risk transfer analysis, product development and client growth initiatives. Prior to joining Marsh, Janelle worked for the leading private insurance brokerage firm as the Lead Logistics Broker tasked with building the logistics vertical, servicing and growing the book. Janelle also served as the North American Director of Insurance, Risk and Claims for Kuehne + Nagel, one of the world's leading international logistics companies. There, she managed the team overseeing the insurance program placement, risk management administration and claims for airfreight, ocean freight, customs brokerage, warehousing, contract logistics and overland transportation for the United States, Canada and Mexico. She was also responsible for contract review, client negotiations/ and held the additional role as the government contracting account manager for the U.S. cargo insurance program. Prior to her time at Kuehne + Nagel, Janelle served as the U.S. Risk Manager for top shipping company Hapag-Lloyd AG and Hapag-Lloyd USA, LLC.
Dhruv Gupta
CEO
Axle Technologies
Dhruv Gupta is the CEO of Axle, a universal data platform for trucking data. He has a background in engineering, business development, and policy. After graduating from Harvard with a degree in Computer Science and Government, he founded a Y Combinator backed micro-mobility optimization startup. He then co-founded and built technology for Megaphone, a non-profit that helped people vote in Milwaukee and Atlanta in the 2020 General Election. After, he was the first BD hire at Zoba, an early stage startup that optimizes fleet operations.
Akash Gupta
CEO & Co-Founder
Zypp Electric
Akash Gupta is the Co-Founder & CEO of Zypp (earlier Mobycy), India's Largest Electric Logistics Startup. His vision for Zypp is to solve last-mile deliveries in a convenient, affordable and eco-friendly way, thereby building more liveable cities and a sustainable world. To Zypp, Akash brings years of executive-level leadership experience in marketing and rapidly scaling up tech and tech-assisted businesses at MobiKwik, Snapdeal, Dell and Airtel. Akash is an avid speaker and has been representing as a thought leader in various Electric Mobility, Startup & Marketing events.
Noel Hacegaba
COO
Port Of Long Beach
Dr. Noel Hacegaba is the Deputy Executive Director for the Port of Long Beach, California. He functions as the Chief Operating Officer and is responsible for managing the day-to-day administrative and operating functions of the Port, including Commercial Operations, Finance and Administration, Engineering Services, Planning and Environmental Affairs, Human Resources, Communications and Government Relations. In recent years, Dr. Hacegaba has also led the Port's response to the pandemic- induced supply chain crisis, leading the Port's internal Business Recovery Taskforce and coordinating with industry, labor and government partners to identify near-term solutions. Under his leadership, the Port of Long Beach opened the first "pop-up yard" known as STOR (Short-Term Overflow Resource) for much-needed surge capacity and supported the first 24-hour terminal operation in the nation at TTI terminal. Dr. Hacegaba is also leading the development of the Port's digital initiative known as the Supply Chain Information Highway, which seeks to close the gap on the lack of visibility and data sharing in goods movement by enabling end-to-end visibility and coast-to-coast connectivity. Seven other ports are collaborating with the Port of Long Beach on the development of this digital initiative. In addition, Dr. Hacegaba has also led negotiations on behalf of the Port on major business transactions, including the sale of Long Beach Container Terminal and Total Terminals International, each multi-billion dollar assets at the time of sale.
Christopher Halkyard
COO & Co-Founder
La Bella Stella
Mr. Halkyard has over 30 years of experience in the Supply Chain and Logistics industry and is currently the co-founder and COO of LaBella Stella. Prior to founding LBS he was the Chief Supply Chain Officer for Blue Apron and has spent most of his career in the consumer fashion logistics space. He was the Chief Supply Chain Officer of fashion giant Gilt Groupe which involved creating new methodology to move products around the world to support the flash sales business model while creating a great customer experience. Mr Halkyard has also held senior level positions with other DtoC companies such as Rent the Runway, Barkbox (IPO in 2021) and retailers Marc Ecko Unltd, L'occitane en Provence, ToysRus, FAO Schwarz and the May Department Stores Co. Chris graduated from the University of Maryland, is on several boards and is a frequent speaker at supply chain conferences.
Mark Hanson
VP, Technology & Business Innovation
Sony Electronics
At Sony Semiconductors Solutions of America, Mark demonstrates and evangelizes the business value of "Extreme Edge Visual AI" solutions like the AITRIOS Edge AI platform and the unique AI-integrated Intelligent Vision Sensor – the world's first. Mark and team work to ensure the industry makes the shift from AI/ML as experimental to a wide variety of scalable, real-world applications for use by developers, partners and customers alike. His 30+ year career in technology includes time at Synnex, Compaq Computers, HP, Webroot and Sony. Whether challenging the status quo in business innovation, delivering powerful lead vocals in his San Francisco based rock band or building a robotic astronomical observatory from scratch, Mark's energy, passion and vision motivate and help him build world-class teams that deliver successful business outcomes.
Lance Harcrow
COO
Estes Forwarding Worldwide
Lance Harcrow joined Estes Forwarding Worldwide in 2004 as a Business Development Manager in Dallas, Texas. Over Lance's tenure with EFW, he has been promoted and contributed to the growth of the organization by leading teams as Director of the Southwest Region, Director of Global Sales, Vice President of Sales and Marketing, and 7 years as Senior Vice President of Sales and Operations. Currently, as Chief Operating Officer, Lance oversees all domestic, international, and corporate operations, EFW's carrier management, and EFW Warehousing. With more than 35 years of experience in domestic and International freight forwarding, warehousing, and supply chain logistics, Lance understands the importance of creating sustainable supply chain solutions that drive positive experiences for customers and employees. Lance attended Tarleton State University in Stephenville, Texas, where he studied Business Management
Lior Harel
CEO & Co-Founder
Fixefy
Lior Harel is the Chief Executive Officer of Fixefy, an AI platform for supply chain financial control. A tech professional with comprehensive operational experience in logistics and transportation, Lior possess unique qualities that qualifies him to tackle the most complex data challenges. Having lived and breathed the creeping inefficiency of global logistics complexity at scale, he went on to build Fixefy which bridges the gap between operations and finance by providing supreme cost visibility, using machine-learning and hard earned industry experience. Lior holds an MBA from Tel-Aviv University and a BA in Economics and Management also from Tel-Aviv University
Laurent Hautefeuille
EVP
Uber Freight
Laurent Hautefeuille is Executive Vice President for Uber Freight, Uber's logistics business. He is responsible for the following teams: Business Development, M&A, Strategy, International Expansion, Autonomous Trucking, Sustainability, Last Mile/ Parcel TMS, Shipper platform and Emerging Products. Before joining Uber Freight in 2017, Laurent served as Cisco's Head of Business Development for wireless, switching, routing, and IoT connectivity. He also spent five years at Lazard, a global financial advisory firm, working in San Francisco and Paris on Merger & Acquisitions in Technology, and another 5 years in the renewable energy industry at EDF Energies Nouvelles, with work spanning across business development, M&A and finance.
Ittay Hayut
CEO & Co-Founder
Hoopo
Ittay (Ty) Hayut is the CEO & Co-Founder of Hoopo, a leading provider of visibility & location intelligence through power-efficient, and affordable solutions. Hoopo works & partners with the major stakeholders in the global supply chain, including shipping lines, transportation, and logistic companies to revolutionize means of exploiting the greater value that asset visibility brings to the industry. Ittay holds years of experience in emerging technologies following his service as a commander in the Israeli Defence Forces, and co-founding the 9900 Alumni Association. Alongside Ittay's work experience in SaaS, IoT, and global supply-chain, Ittay also holds MA in Cognitive Psychology through Tel-Aviv University's Interdisciplinary Program for Outstanding Students. Ittay and the team at Hoopo developed unique end-to-end tracking solutions that provide immediate value to their customers, and to their customers' customers. By offering to Hoopo's customers solutions for a greater customer experience to their customers, and tools for efficient logistics processes, they assist in quantifying visibility irreplaceable value.
Andy Hecker
Deputy Director & CFO
Port Of Miami
Port Miami is among the world's leading hubs for global commerce and tourism. Its gateway location at the center of the Western Hemisphere makes the Port a significant conduit for international trade and commerce. In May 2022, Miami-Dade County Mayor Daniella Levine Cava appointed Mr. Hecker as Deputy Director of PortMiami. Mr. Hecker oversees the Capital Development, Finance, Economic Development, Human Resources, Planning, and Strategy divisions of the world's leading cruise port and one of America's fastest-growing container ports. Mr. Hecker joined PortMiami in 2015, heading the Performance and Strategic Management Division. In 2017, Mr. Hecker was promoted to Assistant Director of Finance, and in 2020 he was promoted to Managing Port Director and Chief Financial Officer. Prior to joining PortMiami, Mr. Hecker worked for Moffatt & Nichol, leading their commercial division with offices in London and New York, where he focused on cargo ports and inland industrial development related to international goods movement. Previous career stops included Senior Partner at Symbius, Inc. in Boulder, CO, and at Ernst & Young, where he began his career in audit before becoming Senior Manager for the firm's supply chain & operations consulting practice.  During his tenure at Ernst & Young, he became Director of Northeast Middle Market supply chain consulting.  Mr. Hecker holds a degree in accounting from Fairmont State University, and is married with five children and three grandchildren.
Jeff Henderson
SVP
Ryan Transportation
Jeff has been with Ryan Transportation for 17 years and 24 years in the brokerage space. Prior to joining our team, he served seven years in multiple leadership roles for an online freight brokerage. His work experience includes sales, operational leadership and designing sales and operational strategies for merging companies. He has a specialty in sales and operational efficiencies, organizational structures and supply chain solutions across multiple industries and geographies. Jeff is responsible for all day-to-day operations at Ryan Transportation.
Joshua Hirschheimer
Associate Partner
Porsche Consulting
Josh Hirschheimer serves as the Associate Partner for Porsche Consulting, leading the Aerospace & Transportation practice for North America. In his 5 years with the firm, he has executed a multitude of projects ranging from digitization in operations to supply chain strategy. As an experienced consultant he has provided valuable insights into the aviation, transportation, and logistics sectors. He has a passion for solving complex problems with innovative solutions, which drives valuable impact for his clients, with a goal of achieving a level of success and prestige, such as Porsche.Josh studied Urban Planning and Transportation at CUNY Hunter College, Airport Management and Air Traffic Control at Vaughn College of Aeronautics and Technology and later earned an MBA at Embry-Riddle Aeronautical University. Before consulting he worked with Sabre Airline Solutions standing up an operations research and digital strategy team.
Lindsey Hoell
CEO & Founder
Dispatch Goods
Lindsey Hoell is the Founder & CEO of Dispatch Goods, a circular logistics platform that makes reuse plug and play. Lindsey experienced the enormity of the global waste crisis first-hand as a surfer living in Hawaii, constantly seeing trash wash up on our beloved shorelines. In 2016, she helped launch the Surfrider Foundation's Ocean Friendly Restaurants program, a pilot designed to help restaurants meet or exceed sustainable targets. In 2020, while enrolled in UC Berkeley's MBA program, she launched Dispatch Goods in order to make circular logistics easy and delightful.
Dirk Holbach
CSVP, CSCO
Henkel Consumer Brands
Leading the E2E supply chain & operations for Henkel's Consumer Brands division since 2022, with net sales > 10.5 billion EUR. Collaborating with >11.000 associates in 39 factories and 117 logistics centres around the world. As one global team we do not only deliver daily on the classic triangle "cost", "cash" and "service", but also drive a transformation journey along multiple dimensions creating significant business impact. Our aim is to continuously increase the agility & resilience of our global supply chain with the ultimate goal to drive purposeful business growth and serve our consumers and customers at our best. Supported by 3 strategies priorities: Digitalization, Sustainability and People & Leadership
Gary Horsfield
Chief Supply Chain Officer
BIC
Gary Horsfield is the Group Supply Chain Officer for BIC. He is responsible for improving efficiency in Stationery and Shaver manufacturing operations and procurement. Gary plays a crucial role in supporting the Return to Reliability initiative and implementing the integrated Sales and Operating Planning process. His focus includes safety, product quality, affordability, and delivering the BIC's growth plan, Horizon. He promotes cross-functional collaboration, customer service improvement, cost optimization, and process enhancement. With over 25 years of multinational leadership experience, Gary is known for his strategic thinking, creative problem-solving, and driving sustainable growth. His previous roles include serving as Interim Chief Operating Officer for Personal Protective Equipment in the UK Government's NHS and DHSC during the COVID-19 crisis, where he established the largest supply chain and e-commerce platform. He also held the position of Executive Director, Group Head of Packaging, Supply Chain, and Innovation (COO) for William Grant & Sons in Edinburgh, overseeing the transformation of their global supply chain. Gary lives in Paris and holds a bachelor's degree in Manufacturing Engineering from Brunel University.
Matt Horton
CEO
Voltera
As CEO of Voltera, Matt guides and supports a strong team of thinkers and doers dedicated to building and operating the critical infrastructure necessary to support the rapidly accelerating transition to electric vehicles. Under Matt's leadership, Voltera is working hard to make zero-emission transportation a reality – at scale.
Megumi Ikeda
Managing Director
Hearst Ventures
Megumi Ikeda is the London-based, managing director of Hearst Ventures, the venture capital division of Hearst. For nearly 30 years, the group has been investing in technology startups. Portfolio companies include Roku Media, Freightwaves, Huboo, Carmel and Recurrent. Ikeda previously ran the European arm of the Peacock Equity Fund, GE Capital and NBCUniversal. Ikeda started her career in Tokyo as a reporter for Dow Jones and an international business manager at Wired in San Francisco before doing M&A; and distribution deals from NBCUniversal. Ikeda received her undergraduate degree from Columbia College, Columbia University and earned her master's degree at UCLA's the Anderson School. She is fluent in Japanese and English and knows just enough German and Greek to be dangerous.
Ben Jackson
CEO & Co-Founder
Bungii
Ben Jackson is the co-founder and CEO of Bungii, a technology-driven mobility platform that was awarded Silicon Prairie's Startup of the Year. Ben has instilled a culture of customer obsession and an unwavering commitment to excellence at Bungii, as evidenced by the company's remarkable 87 NPS. Under his leadership, Bungii has forged partnerships with the largest national chains and logistics companies, achieving an unprecedented 162% net revenue retention and disrupting the last-mile delivery industry. His entrepreneurial acumen and first principles' approach have solidified Bungii's position as the leader in tech-enabled large item delivery, setting new standards for both service and innovation and landing Ben a spot on Forbes' 30 Under 30 list.
Wit Jakuczun
CTO/Owner
F33.ai
With 18 years of industry expertise, Wit has held roles as CEO of WLOG Solutions (sold) and is currently the CTO/Owner at F33. His journey has taught him the importance of customer, team, and engineer feedback. Having delivered 100+ AI solutions spanning sectors like energy, retail, and banking, Wit collaborates with experts and C-level managers. Armed with 18+ years as a mathematician, he specializes in enhancing data science and machine learning value through processes, technology, and algorithms. Wit's forte lies in crafting AI-powered decision support systems, merging operations research with predictive models for impactful business solutions across various industries.
Patrick Jandt
CEO & Co-Founder
DriveMybox GmbH
Patrick Jandt is a seasoned professional in business administration and business informatics with a career spanning IT consulting and leadership roles at Eurogate, a leading European port and terminal operator. Since 2017, as the Head of IT at Eurogate, he has optimized IT operations across multiple container terminals in Germany and abroad, while also driving strategic initiatives and fostering key partnerships. Patrick's entrepreneurial spirit led him to co-found driveMybox, a groundbreaking container transport startup that disrupted the industry with innovative solutions. Beyond his professional success, Patrick is committed to giving back to society, actively supporting technological literacy and equal opportunity initiatives through mentorship and collaboration with educational institutions and nonprofits.
Paul Jarrett
CEO
Bulu
Paul Jarrett - A Visionary Trailblazer in Ecommerce Logistics and Brand Growth Paul Jarrett is a distinguished Co-Founder & CEO, whose journey in the realm of ecommerce began in 2012 with the inception of Bulu. His dedication and leadership have propelled the company to unparalleled heights, leaving a mark on the industry. Pioneering Innovations and Industry Recognition - Under Paul's astute guidance, Bulu emerged as a pioneer in the Subscription Box market, captivating consumers with curated product samples. Embracing innovation, Paul expanded the company's ecosystem, establishing and successfully selling a software company. His expertise in launching numerous programs and partnering with renowned brands like American Express, BuzzFeed, Crayola, Disney, GNC, and others, cemented Bulu's reputation as a trusted ally to consumer brands. Bulu's reputation has also landed features with Good Morning America, Wall Street Journal, PBS and more. Empowering Brands to Flourish- As a seasoned expert in ecommerce, subscription services, and fulfillment, Paul identified a critical gap in the market and masterfully unveiled ""Bulu - a Subscription-First, Full-Service 3PL"" in early 2023. Through a proven model, Bulu efficiently reduces customer acquisition costs, shipping fees, and elevates customer lifetime value. Under Paul's stewardship, Bulu has become the strategic partner of choice for brands seeking seamless shipping solutions. A Legacy of Growth and Mentorship- Beyond his role as CEO, Paul is a compassionate mentor, guiding aspiring entrepreneurs to success. His 15+ years of experience in CPG make him a trusted advisor in the industry. Rooted in values of teamwork and grit, Bulu fosters a positive work environment, making it a place where innovation thrives. Unveiling the Future- As the ecommerce cosmos continues to evolve, Paul Jarrett's visionary approach propels Bulu forward as a shining beacon of growth and excellence. With an unwavering commitment to empowering brands of all sizes, Paul's journey remains a testament to the magic of relentless determination and the art of creating impactful CPG experiences. Discover the Visionary World Bulu- Join Paul Jarrett as he continues to illuminate the path of brand growth through logistics. Learn more at BuluGroup.com, where brilliance meets expertise in the dynamic world of logistics.
Gregory Javor
SVP, Global Supply Chain Operations
Mattel
As Mattel's senior vice president, Global Logistics & Procurement, Greg Javor is responsible for all physical goods movements, information flows, and logistics procurement activities that contribute to Mattel's purpose of creating innovative products and experiences to inspire, entertain, and develop children through play while empowering "kids" to reach their full potential. Greg joined Mattel in 2017 and has responsibility for the overall business management of Mattel's logistics, distribution, transportation, and logistics procurement activities worldwide. This work includes the operation of Mattel's global network of Regional Distribution Centers, Asia Logistics operations, Consolidated Cross Dock Centers, and a Global Transportation network executing over 6 million customer deliveries across all channels and brands through 40 DC's totaling 10 million square feet. Greg and his team work to ensure the global logistics network is dynamic and responsive to rapidly changing market conditions including bringing new products to market with competitive advantage. He is also responsible with helping Mattel live up to its commitment to making a positive impact on the environment and in the communities where Mattel products are sourced and distributed.
Oana Jinga
CCO & Co-Founder
Dexory
Oana is CCO and Co-founder of Dexory, a highly innovative service robotics and AI company based in central London. With a background in leading strategic partnerships at Google and developing innovative products at Telefonica, Oana's career touched on various areas of the tech world, having found a sweet spot in designing, developing and bringing robots to the logistics industry to drive significant business value across all warehouse processes. She is very passionate about educating the world on the benefits and ethics of robotics as well as the importance of building unbiased AI.
Eric Johnson
Senior Editor, Technology
JOC.com
Eric Johnson is the JOC's Senior Editor, Technology, where he leads coverage and analysis of technology's impact on global logistics and trade. Johnson regularly reports on how shippers, carriers across all modes, and logistics companies use software, as well as new concepts impacting core freight transportation processes like procurement, execution, visibility, and payment. Johnson is a regular presenter and moderator at industry events and webinars. Prior to joining the JOC in May 2018, Johnson spent 13 years with American Shipper in a variety of roles, most recently covering logistics technology and leading the production of a series of benchmark studies on the logistics industry. Johnson has a bachelor's in journalism from the University of Wisconsin and a master's in international business from the University of Leeds, UK. He has lived and worked in Southern California, the UK, and India, and now resides in the Washington, D.C., area.
Daniel Johnson
VP, Transportation & Logistics Practice
McGriff
Daniel Johnson helps lead McGriff's Transportation and Logistics broking and marketing team handling complex casualty placements as well as program design and innovation. Daniel has been in the industry 12 years focusing on the risk and insurance needs of transportation and logistics clients. Daniel maintains particular expertise in asset-light logistics & freight broking, digital economy, independent contractors, truckload, less-than-truckload, moving & storage, courier and final mile sectors. His experience includes alternative risk management structures, such as structured programs, risk retention groups, as well as domestic and off-shore captives. Daniel is located in Little Rock, AR.
Clare Jones
Chief Commercial Officer
What3words
what3words is the world's first addressing system designed for voice - every 3m x 3m square in the world has been assigned an address made of just three words from the dictionary. These 3 word addresses can be used to route cars or drones, used as an address when ordering online, or simply given as a meeting point for a picnic in the park. what3words is used in 170 countries and is being adopted by governments all around the world as an official addressing system. Its investors include Daimler, Intel Capital, Aramex and Deutsche Bahn. Clare is the Chief Commercial Officer of what3words; prior to this, her background was in the development and growth of social enterprises and in impact investment. Clare was featured in the 2019 Forbes 30 under 30 list for technology and is involved with London companies tackling social/environmental challenges. Clare also volunteers with the Streetlink project, doing health outreach work with vulnerable women in South London.
Tim Judge
CEO & President
Agillitics
Tim Judge, Founder and CEO of Agillitics, began his foray into supply chain with an industrial and systems engineering degree from Georgia Tech, from there, he never looked back. Quickly moving through the ranks at Manhattan Associates and enVista, he was recognized for his acumen in supply chain and systems engineering. As the industry and Tim matured, he recognized a need and an opportunity in supply chain analytics. Tim's entrepreneurialism and ambition led to the conception of Agillitics. Agillitics began as a supply chain analytics consultancy, but they've since evolved in expertise and services to include everything from data strategy to advanced analytics (ML/AI) and optimization. Agillitics is an Inc. 5000 accredited company based in Atlanta, GA that is helping to improve the digital supply chain of enterprises across the world.
Simon Kalouche
CEO & Founder
Nimble Robotics
Simon Kalouche is an inventor, engineer and entrepreneur developing next-gen intelligent robotic systems as founder and CEO of Nimble Robotics. Prior to founding Nimble, Simon was a PhD student and researcher at Stanford advised by AI icon Fei-Fei Li and the father of self-driving cars, Sebastian Thrun. Simon received an M.S. in Robotics from Carnegie Mellon's Robotics Institute and a B.S. in Mechanical Engineering from The Ohio State University. Simon has developed intelligent robotic systems for warehouses, dynamic legged robots for the Department of Defense, space robots for NASA's Jet Propulsion Lab and autonomous off-road vehicles for the Air Force Research Lab. Simon holds dozens of research publications and patents and his work is featured in premium outlets such as WSJ, Forbes, Tech Crunch, IEEE Spectrum, The Verge, Wired, and Modern Material Handling. Simon is a Forbes 30 under 30, a NDSEG Graduate Research Fellow, a James R. Swartz Entrepreneurial Fellow and a NASA Space Grant Fellow.
Sharan Kalva
President
C-StoreMaster
Heather Kaminetsky
President, North America
Mytheresa.com
Heather Kaminetsky joined Mytheresa in 2021 as President, North America to strategically lead the expansion of the Mytheresa business and brand in the United States and Canada. Heather's initial focus is around setting up a fully dedicated customer-facing US team to help execute on the expansion which is a top priority market for Mytheresa. She is overseeing and leading all of the brand's customer facing activities in the North American market, including Personal Shopping, Communications and Affiliate Marketing. Throughout her career, Heather has worked across Fashion and Digital brands and brings a wealth of consumer-centered experience to this new role for Mytheresa. She has held executive positions in multiple companies which include NET-A-PORTER, where she was Vice President Global Marketing, Borderfree, where she served as SVP Business Management, Barneys as Vice President of Marketing and M.Gemi, where she most recently held the role of Chief Executive Officer.
Lindsay Kaplan
Co-Founder
Chief
Lindsay Kaplan is Co-Founder and Chief Brand Officer of Chief. Prior to founding Chief, Lindsay spent the majority of her career leading marketing for high-growth startups, including Casper, which transitioned from a mattress product company to a beloved global sleep brand under her leadership. Lindsay has been named one of Business Insider's Most Innovative CMOs in the World and one of Ad Age's Leading Women.
Jennifer Karpus-Romain
Executive Director
Transportation Marketing & Sales Association
Jennifer is the Executive Director at the Transportation Marketing & Sales Association (TMSA), the only trade non-profit industry association of its kind serving sales and marketing professionals in logistics and transportation. Jennifer is responsible for the leadership, management, growth and overall performance of the association, as overseen by a dynamic, diverse Board of Directors made up of who's who in executive positions across the industry. Outside of TMSA, Jennifer serves as the Vice President of the Board of Directors at the Ohio Alliance to End Sexual Violence, and as an adjunct professor at Cuyahoga Community College, where she coaches students on digital marketing as well as social media programming and tactics. Her previous roles include Director of Marketing for Faye, owner of her own content development firm, and as well as numerous positions in publishing and marketing.
Bill Kascel
SVP Sustainability
Kuehne Nagel
Mark Kasdorf
CEO & Founder
Forge
Mark started and leads the Forge team. In 2010, fresh out of graduate school and having never had a job in the "real world," he undertook his first entrepreneurial venture (or at least the first one that generated revenue): Intrepid. Bootstrapped from inception to exit, Intrepid used an apprentice-style training model to create one of the largest mobile development firms on the East Coast before selling to Accenture in 2017. Mark loves building companies and solving problems, but when he's not doing that, you can find him cooking, running, playing chess, and thinking about how technology is going to change our lives. He is mission-driven, the father of three incredible kids, and wakes up every morning to build and power the next-generation trades worker.
Elliot Katz
Chief Business Officer & Co-Founder
Phantom Auto
Elliot Katz is co-founder and Chief Business Officer at Phantom Auto. Working in the unmanned vehicle space for a decade, Elliot has developed a multi-faceted viewpoint as a result of time spent on both the business/strategy and legal/policy side of the sector. An advocate for the safe deployment of all types of unmanned vehicles, Elliot has discussed his views with The New York Times, The Wall Street Journal, BBC, NBC Today Show, CBS This Morning, NPR, CNBC, Forbes, Bloomberg, Wired, Reuters, and TechCrunch.
Deborah Keiser
COO
Boardriders
Deborah Palmer Keiser is a seasoned retail executive known for her pioneering work on supply chain stewardship for iconic global brands such as Limited Brands, Gap Inc. and Williams Sonoma, and for boutique innovators like All Saints, Alabama Chanin, and RITUEL, the lifestyle brand she founded. For 25+ years, she has held senior strategic and operational roles during times of unprecedented growth and transition, leading product teams, and directing business development across Asia, Europe, and the Americas. Her singular expertise is in generating results through operationalizing what, to most, is vision and aspiration. Her breadth of knowledge and experience supports building quality products by fostering long-term, strategic relationships across teams, cultures, and industries. Before it became a catchphrase, Deborah used principles of sustainability to drive forward her vision of a new paradigm for designing, sourcing, and manufacturing quality goods — one that respects natural resources and human dignity as inextricable. Deborah currently resides in Southern California with her husband of 30 years and their young adult daughter.
Brian Kempisty
Founder
Port X Logistics
Brian Kempisty is the Founder of Port X Logistics, a transportation company that specializes in expediting containerized cargo throughout the U.S. and Canada. Brian grew up as a farm kid outside of Buffalo, NY and learned how to work at a young age. While earning his degree at Canisius College he needed a job and found himself working in the logistics industry. Since those early days, he has run multiple companies and his latest adventure called for him to create Port X Logistics which is a national drayage and transloading company with offices on both coasts.
Kerim Kfuri
President
The Atlas Network
Kerim Antoine Kfuri, MBA is the acting President/CEO of The Atlas Network, LLC. (www.theatlasnetwork.com). This global organization serves as a supply chain resource with end-to-end services that include Consulting, Development, Factory Selection, Mass Production, Oversight/Management, Quality Control, Documentation, Logistics, Shipping & Storage. A natural entrepreneur & deal-maker, Mr. Kfuri has been significantly involved in over 30 independent ventures in the past 2 decades. These experiences have ranged across Technology, Retail, Entertainment, Real Estate, Sprits, Packaging, Sports Equipment, Medical, Import/Export and Banking industries. Through such ventures he has served as Founder, CEO, President, CFO, Chief Controller, Legal Advisor and Sr. Consultant. Beyond entrepreneurship, Mr. Kfuri also maintains a significant corporate career. Having been employed by organizations including NASD/FINRA (National Association of Securities Dealers), Accenture, The Securities & Exchange Commission (SEC), Friedman Billings Ramsey and 24/7 Media just to name a few. Mr. Kfuri holds his Bachelor's degree from Washington University in St. Louis in Finance, International Business and Marketing. As well, he holds a Master's degree (MBA) from the American University in Business Law & Finance.
Jawad Khursheed
CEO & Chairman
Hydrogen Vehicle Systems
A successful entrepreneur and executive professional with over 16-years' experience in the areas of management, strategy, and business development. Since taking over the company in 2020, he has guided HVS through the pandemic and led the team in their vehicle development programmes. Under Jawad's leadership HVS have secured significant investment, continued to build their impressive IP library, delivered multiple government funded projects, completed their first demonstrator vehicle, and moved both the MCV and HGV towards manufacture. HVS is the first indigenous truck OEM to produce viable, zero-emission heavy commercial vehicles to transform the industry. Their new-to-market green hydrogen-electric HGV is designed from the ground-up around the fuel cell powertrain which permits longer range (up to 370 miles), higher load-carrying capacity, and fast refuelling of around 20 minutes compared to battery powered alternatives. And all whilst only emitting water.
Reade Kidd
CEO
E*DRAY Collaborative Port Logistics
Reade Kidd has spent 20 years in the international supply chain field. He is CEO and Co-Founder of EDRAY CPL. Prior to EDRAY, Mr. Kidd was the Chief Commercial Officer and Head of Strategy for XpertFreight, a boutique domestic freight brokerage company. During the previous four years, Mr. Kidd led The Home Depot's international logistics division, the third-largest importer into the US. With an annual budget in excess of $500 million, Mr. Kidd was responsible for the strategy and execution for the movement of goods into and out of the US, Canada, and Mexico for the ocean, air, drayage, transload, customs/compliance, and foreign trade zones. Mr. Kidd spent the previous 10 years with various groups within the Maersk Companies. Starting in the management training program, Mr. Kidd worked both domestic and abroad for Maersk Line, Maersk Line Limited (military consulting), Maersk Logistics, Damco Distribution (warehousing), and Damco in increasing roles and responsibilities across operations, sales, IT, implementation, and strategy. Mr. Kidd graduated from Auburn University with a degree in International Business with a supply chain focus. He lives in Charlotte, NC with his wife and
Brooke Kiley
Partner
VMG Partners
Brooke Kiley is a Founding Partner at VMG Technology, a venture capital firm that invests in technology that supports the consumer ecosystem. Brooke joined VMG in 2020 to build VMG's unique venture capital arm. VMG Technology operates under the thesis that innovative software and sophisticated supply chains will define the next generation of leading brands and retailers. Through this investment lens, the firm has invested in 24 companies to date, across all investment stages. To date, VMG Technology has raised $650M across two funds. Brooke has led 6 seed to Series C investments, including Ampla, Daasity, Specright, parcelLab, and more. She sits on the board of Ampla, The Good Face Project, and Daasity. Prior to VMG, Brooke was on the Investment Team at Insight Partners, where she helped deploy over $300 million into 15 SaaS companies, 6 of which she sourced independently such as Tractable, LeanTaas, Templafy and Devo.
Erik Kiser
CEO & Founder
Orderful
Erik Kiser is the founder and CEO at Orderful, the Modern EDI Platform providing the fastest way to trade EDI. Before Orderful, Erik worked on the ground building custom EDI environments as a consultant. He went on to build his own EDI consulting firm where he realized there had to be a better way to service his customers. This hands-on experience led Erik to create Orderful, which strives to make the way companies integrate and trade data as easy as flipping a light switch.
Kelli Klunder
VP Of Operations
Praesidium
Kelli Klunder is Vice President of Operations at Praesidium, a company that provides a device designed to track your sleep patterns by measuring various physiological parameters such as heart rate, respiratory rate, and body movement without any physical contact with your body. She is responsible for all areas of operations including supply chain, contract manufacturing, and driving efficiencies. Before Praesidium, Kelli worked in food and beverage manufacturing for 6+ years in multiple roles. Kelli has a bachelor's degree in marketing, from Providence College in Providence, RI. She also recently created a non-profit, Clark's Christmas Foundation that provides toys and other gifts to children in need during the holiday season.
Constantine Komodromos
CEO & Founder
VesselBot
Constantine is a Fellow member of the Association of Chartered Certified Accountants (FCCA) UK and has more than 23 years of working experience in several multinational organizations and building startups. He has acquired significant market experience and knowledge of the Logistics industry via collaborations with NASDAQ and NYSE-listed organizations. Constantine since 2015 has founded and managed VesselBot, a technology company that provides the market with the most accurate GHG Emissions Monitoring System for the main supply chain transportation modes (vessels, airplanes, trucks, and trains).
Bharath Krishnamoorthy
CEO & Co-Founder
Denim
Bharath Krishnamoorthy is CEO and co-founder of Denim, a freight payments system for logistics companies that processes over $1 million daily. Recognized for its innovation, Denim was named in the FreightTech25 by FreightWaves. As CEO, Bharath leads Denim's overall business strategy and fundraising efforts, which have supported the company's rapid growth and resulted in $165 million in funding. An alumnus of Columbia Law School and James Madison University, Bharath formerly practiced mergers and acquisitions law before launching Denim with longtime business partner and friend Shawn Vo.
Eugene Laney
CEO & President
American Association Of Exporters And Importers
Eugene Laney Jr. has 30 years of experience in public and governmental affairs. He currently serves as the President and CEO of the American Association of Exporters and Importers, the premier trade organization representing U.S. companies engaged in global trade. For over 15 years, Mr. Laney served as the Head of International Government Affairs for DHL Express USA, where he managed transportation and international trade. He represented the organization before the U.S. Congress and government agencies and foreign embassies and served as DHL Express' media spokesperson on international trade issues. Prior to that appointment, Mr. Laney served for six years as the Director of Information; Legislative Services for the Global Business Travel Association, where he served as the association's chief media spokesperson and represented corporate travel professionals and suppliers in public policy matters concerning transportation, aviation security and consumer affairs. Following the terrorist attacks of Sept. 11, 2001, Mr. Laney worked with the Federal Aviation Administration, the White House, and the newly formed Transportation Security Administration to create a pathway to improve the nation's airport security. Mr. Laney has contributed to transportation research, appeared in major news outlets, and in publications including the Handbook of Airline Economics, USA Today, Forbes Magazine and the Washington Post. He is also currently an adjunct professor in International Business at the Washington Center for Internships and Academic Seminars. He has served on the board of the National Foreign Trade Council, the Trade Advisory Group of the Council of Americas, and the Trade Committee Chair for the Express Association of America. He currently serves on the D.C./Virginia District Export Council and Vice Chair of the Washington Export Council. He received his Ph.D. in American Government at Howard University and his B.A. and Master of Public Administration from Florida A&M University. He has an Executive Certificate in Management and Leadership from MIT's Sloan School of Management.
Cathy Langham
President
Langham Logistics
Kevin Lawton
Founder
The New Warehouse
Kevin Lawton is the founder of The New Warehouse and has been working in the distribution and logistics industry since 2012 when he began his career as a temp employee in the Inventory department at Simon & Schuster. From there he grew in the inventory department and moved into various distribution and operations management roles. He was able to be a key player in four different new distribution center start ups as an integral part of the project as well as involved in multiple software update and transition projects. He has experience dealing with Manhattan, SAP, Oracle, DiQ, Prelude and various types of automation such as voice picking and GTP picking. His passion is to continuously learn and also share that knowledge which lead him to the creation of The New Warehouse.
Matt LeDucq
CEO
Forum Mobility
Matt Leducq has 15+ years of experience in renewables business, has overseen $5B+ in transactions in EPC, OEM, and long-term investments, and bountiful experience leading transactions for utility scale solar, community solar, stand-alone storage, electric vehicle, fuel cell & microgrids. Prior to becoming CEO of Forum Mobility, Matt was the Executive Director of NextEra Energy's distributed generation team where he oversaw all greenfield origination, land acquisition, early-stage development, and M&A. His team built the distributed generation pipeline to nearly $2B in owned assets. Matt has also held various leadership roles with Suntech, Yingli, EI Solutions, and PowerLight, where he started his career as a construction manager in 2003. He holds a BA from the University of Hawaii at Manoa.
Rachel Levy
COO
Brooklinen
Rachel Levy joined Brooklinen™ in November 2021 as the first Chief Operating Officer and first outside executive hire to bring the next level of leadership and operating principles to the company. With more than 25 years of Global Supply Chain experience, Rachel has built her expertise and institutional knowledge in consumer products with a focus in the home category for 20 years along with experience in consumer electronics. Prior to joining Brooklinen™, Rachel was the Chief Operating Officer at the music brand, Victrola where she was focused on the global supply chain delivering profitable growth and launching new products on-time into the US, LATAM and European markets. Rachel spent her formative years at Sleep Innovations and Innocor when it was a startup and also instrumental in growing the business from $34MM to $1B in annual revenues while leading the growth in various leadership roles along with building out the manufacturing operations in the US to fuel the growth into global consumer markets with large retailers. In 2014, Rachel earned her Executive MBA from NYU Stern School of Business. ​Her Lean Six Sigma certification from Villanova University and bachelor's degree in Materials & Logistics Management, Purchasing & Operations and Logistics & Transportation from Michigan State University led her to start her career at Deloitte & Touché Consulting Group with a focus with Fortune 500 Manufacturing and Distribution Companies in the area of Supply Chain Management. She is passionate about traveling the world and spending quality time with her husband and two teenage sons in New Jersey and Florida.
Martin Lew
CEO
Commtrex
Mr. Martin Lew is the Founder and Chief Executive Officer of Commtrex, the largest tech-enabled rail logistics platform with managed services, empowering shippers to find and connect with transloaders, storage locations, warehouses, lessors, and a wide range of service providers. Under Lew's leadership, Commtrex has partnered with all seven Class I Railroads and has grown to over 3,000 active members, many of whom are commodity shippers moving freight by rail across North America. Commtrex has been named to the FreightWaves Freight Tech 100, the Logistics Tech Outlook Top 10 Freight Management Companies, a participant in the Plug & Play Supply Chain Innovation Program, a finalist in with the BSGA Shark Tank Competition, and one of the 10 Most Promising Digital Companies at the Texas Digital Summit. Prior to Commtrex, Mr. Lew was the Head of Global Sales and Origination for Mabanaft Coal Trading, Vice President and Head of Origination for JP Morgan's Coal and Environmental Markets Group, Associate for the North American Coal and Emissions Trading Desk at Bear Stearns, and CEO of Equate Systems. Mr. Lew holds a Juris Doctorate from Boston College Law School, and a Bachelor of Arts Degree with majors in Communications and Political Science from the University of Southern California.
Harris Ligon
CEO & Co-Founder
Telegraph
Harris Ligon is the co-founder and CEO of Telegraph. Prior to launching Telegraph, he spent nearly 15 years in surface transportation at Uber Freight, Norfolk Southern, and BNSF Railway. During this time, he led teams in operations, strategy, business development, and product development. Harris holds a bachelor's degree from The Citadel, and a MBA from The College of William & Mary.
Suzanne Long
Chief Sustainability & Transformation Officer
Albertsons Companies
Suzanne is the Chief Sustainability and Transformation Officer for Albertsons Companies, the second largest food and drug retailer in the US. Suzanne began her career at Accenture, consulting for Fortune 100 companies before joining Albertsons in 2001. After creating and leading the company's Lean Six Sigma initiative, she left to lead a retail consulting practice. In 2012 she returned to Albertsons, leading five major acquisition integrations that grew the company from ~200 stores to ~2200 stores. Suzanne became Group Vice President, Strategic Sourcing in 2020, and that same year was asked to lead the company's ESG strategy. She was named Albertsons Companies' first Chief Sustainability and Transformation Officer in early 2022. Suzanne graduated from Duke with honors, serves on two non-profit boards, and is a member of the EDGE Advisory Board for Duke's Fuqua School of Business.
Sonita Lontoh
Board Member
Sunrun And TrueBlue
Sonita Lontoh is an accomplished independent board director with expertise in ESG, digital transformation, and cybersecurity. She currently serves on the boards of Sunrun (Nasdaq: RUN), the largest consumer solar company in the US, TrueBlue (NYSE: TBI), a global workforce solutions company, and as an advisor to Sway Ventures, a Silicon Valley VC firm investing in the sustainable transformation of foundational industries. Prior, over her three decades of diverse global career as a senior executive at both new innovative businesses within large global Fortune 100 companies such as HP, Siemens, PG&E; and at entrepreneurial, VC-backed Silicon Valley technology companies, she had led programs that have delivered positive impact to businesses, consumers, and society. She is a purpose-driven leader passionate in advancing technology for humanity. She has been recognized by the White House, the US State Department and inducted into the Asian Hall of Fame and the Women in Manufacturing Hall of Fame. Sonita is NACD-directorship certified, NACD-climate governance certified, Digital Directors Network-cybersecurity certified, and has completed the Stanford Directors College. Sonita earned her master's in engineering from MIT, her MBA from Northwestern Kellogg, and her B.S. in engineering from UC Berkeley.
Neil Lustig
CEO
Arkestro
Neil is a seasoned executive with over 30 years of experience leading and building teams in Tech. Neil brings insights from a variety of market spaces and company sizes. Most recently Neil was the CEO of GAN Integrity, an innovative SaaS Compliance technology company serving enterprise customers in North America and Europe. Before that Neil was the CEO of Sailthru, a leader in ML driven personalized multi-channel marketing communications for media and e-commerce markets. Prior to that Neil was the CEO of Vendavo, the leader in B2B price optimization and management for large enterprises. Before Vendavo, Neil led the commercial team at Ariba, the market pioneer that defined and created the eProcurement space. Neil served as the GM of Ariba Europe and subsequently the GM of Ariba North America. Neil started his career at IBM where he spent sixteen years, initially as a software developer, and then twelve years in a variety of Sales and Marketing roles. Neil has a BS in Computer Science and Applied Mathematics from SUNY Albany. He is a native New Yorker, Brooklyn born, and still resides with his wife and three children in New York City.
Gary Lynch
CEO & Founder
Uncertainty Advantage
Connor Lyons
Innovation Business Partner
Associated British Ports
Responsible for leading Technology Innovation, which facilitates, tracks and coordinates the use of new technology for innovation across Associated British Ports, working with business teams, Technology teams, startups and technology partners. Experienced leader with a demonstrated successful history of working in varied industries. Owner of Connor Lyons Consulting Ltd specialising in the practical application of Innovative Technology. Computer Vision, IoT applications, Visual Data, Digital Twins, Asset Digitisation/Digitalisation, VR/AR (Industries - Ports/Infrastructure/Assets/Construction/Logistics). Interests include visual data, digital twins and advanced methods of data capture such as via drone, satellite or sensoring. The application of data sciences to drive productivity and efficiency, IoT technology to digitise and digitalise assets and processes, next-generation networking technology such as 5G, Computer Vision branch of Ai and VR/AR for immersive training and experiences.
Farrukh Mahboob
CEO & Founder
PackageX
Farrukh Mahboob, the visionary Founder and CEO of PackageX, is revolutionizing the logistics industry with the world's first Headless Logistics Cloud. PackageX empowers retail and commercial enterprises to achieve unprecedented success by delivering unparalleled developer experiences, workflow improvements, customer loyalty, and profitability. With a distinguished career spanning 15 years in Fortune 500 organizations, Farrukh's expertise in leading omnichannel product management teams, spearheading CRM technology, and management consulting, and B2B tech sales has positioned him as a driving force behind innovation. Holding both a Bachelor's and a Master's degree in Electrical Engineering, Farrukh resides in New York City, continuously reimagining and reshaping the logistics landscape through innovative and AI-native solutions for the digital supply chain.
Grace Maher
COO
OTR Solutions
Grace Maher is the Chief Operating Officer of OTR Solutions, America's most trusted freight factoring and trucking technology company. OTR Solutions provides industry-leading technology and financial services, tools, and support to help carriers start and grow a successful operation. Trucking companies of all sizes turn to OTR to receive reliable financing and back-office solutions, a dedicated fuel team, up- to-date news and education, and technology and innovation to prepare them for anything and everything.  Grace's industry experience of more than ten years has instilled an unyielding commitment to delivering exceptional technology solutions to carriers. Along with her technical expertise, she also places great emphasis on developing meaningful and lasting personal relationships with her clients. Grace founded OTR Solutions' Women in Logistics chapter. The group is committed to empowering and recognizing influential women making an impact in logistics and expand their growth in the industry through scholarship and professional development.
Daragh Mahon
EVP & CIO
Werner Enterprises
Daragh Mahon is the EVP and CIO of Werner Enterprises, where he leads Werner's global IT strategy, operations and innovation. Mahon has more than 20 years of IT and strategic leadership experience, previously serving as SVP of Global IT and Business Applications for Vonage. In this role, he led the company's overall IT and applications strategy and was the driving force in moving all Vonage information systems to public cloud-based on SaaS platforms.
James Malley
CEO & Co-Founder
Paccurate
Working in the logistics space since 2009, James has helped create a variety of enterprise shipping technology including an award-winning multi-carrier TMS. Since 2018, he's been evangelizing the use of AI to achieve cost-efficient and environmentally sustainable packing.
David Maloney
Group Editorial Director
DC Velocity And Supply Chain Quarterly
David Maloney has been a journalist for more than 35 years and is currently the group editorial director for DC Velocity and Supply Chain Quarterly magazines. In this role, he is responsible for the editorial content of both brands of Agile Business Media. Dave joined DC Velocity in April of 2004. Prior to that, he was a senior editor for Modern Materials Handling magazine. Dave also has extensive experience as a broadcast journalist. Before writing for supply chain publications, he was a journalist, television producer and director in Pittsburgh. Dave combines a background of reporting on logistics with his video production experience to bring new opportunities to DC Velocity readers, including Web-based videos highlighting top distribution and logistics facilities, webcasts, podcasts, and other cross-media projects. He continues to live and work in the Pittsburgh area.
Darko Mandich
CEO & Co-Founder
MeliBio
Darko Mandich is the CEO & Co-Founder of MeliBio from the San Francisco Bay Area. Darko started his career in the European food industry in 2012 and worked on managing and growing honey companies in more than 5 countries. By pursuing his dream to reinvent the honey industry and make it sustainable, Darko immigrated from Serbia to the United States in 2019 to launch MeliBio. Darko is now an impact entrepreneur on a mission to sustainably feed 10B+ people with delicious and nutritious foods while saving Planet's keystone species - wild and native bees. Darko is passionate about the future of food and ways to advance science to make the food system sustainable, scalable and animal-free.
Rodney Manzo
CEO & Founder
Anvyl
Rodney Manzo is the founder and CEO at Anvyl Inc., an intelligent PO management platform that helps consumer brands improve their supply chain process from PO issuance through to warehouse delivery. Rodney is a graduate of the United States Military Academy at West Point and served as an Engineer Officer in the US Army. During tours in Afghanistan and Iraq, he conducted route clearance and global operations missions. Rodney is a graduate of the Army Ranger and Sapper schools and earned a Bronze Star during his deployments. Following his time in the Army, Rodney worked as a consultant at Booz Allen on multiple engagements before joining Apple as a Global Supply Manager and then transitioning to Harry's Inc, to lead their Global Supply Chain group. Rodney graduated from the USMA with a BS in Business/System Engineering and he has an MBA from Columbia Business School.
Zack Martin
CEO
Loop Global
Zack Martin serves as the CEO of Loop Global, an industry leader in Electric Vehicle (EV) charging infrastructure solutions. Zack joined Loop as the CFO in 2020 driven by a mission to redefine the electric vehicle supply equipment (EVSE) industry. Zack previously worked at EY, but his unwavering commitment to sustainability, coupled with a steadfast belief in Loop's vision, products, and services, propelled him to join the promising startup. Zack has played a pivotal role in orchestrating Loop's transformation from a regional industry contender to a thriving industry frontrunner. His financial and management expertise has been instrumental in steering Loop towards exponential growth in just a few brief years. By offering an innovative end-to-end solution encompassing hardware, software, and operating solutions, Loop is revolutionizing EV charging infrastructure. The company's global footprint has expanded significantly, with over 15,000 charging stations sold to date and a network of more than 100 reseller partners spanning North America and Europe. This growth has been supported by a substantial infusion of $80 million in Series A equity and debt capital.
Mark Martin
General Partner & Co-Founder
Cybernetix Ventures
Mark Martin is the Co-Founder and General Partner of Cybernetix Ventures and has 25+ years of executive tech leadership spanning industrial, healthcare, automotive, and consumer industries. Prior to Co-Founding Cybernetix Ventures, Mark was VP of Analog Devices's Industrial Automation, Sensors, and IoT division leading a $1B+ business, where he led multiple acquisitions, strategic investments, and new business ventures.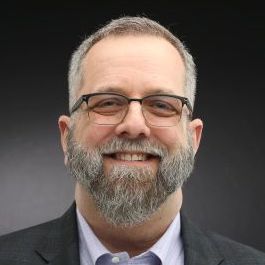 Dirk Martin
VP Logistics & Customer Services
Freshpet
Dirk Martin has over 30 years of leadership in various supply chain functions across diverse industries. Currently the Vice President of Logistics and Customer Services for Freshpet Inc., innovator and leader in the fresh petfood market. He's also worked for other industry leaders Lamb Weston, Tyson Foods, Sara Lee, Ryder Systems, and Stanley Black & Decker. His focus is on developing and executing strategies for re-engineering company supply chains leveraging best in class technologies and resource optimization. He's led multiple implementations of technology solutions and process improvement methodologies across the organizations. Thus, creating solutions for efficient operations for the entire supply chain. He is a member of the Council of Supply Chain Management Professionals (CSCMP) and Institute for Supply Management (ISM)
Tod Mawhinney
Head Of Cargo Americas
Swiss WorldCargo
Tod Mawhinney, an aviation professional of 29 years with experience in passenger and cargo divisions. He excels in partner management, sales strategy, and leadership. His roles in Cargo spans Europe, Asia, and North America. He has introduced innovative sales strategies and led the successful launch of a CRM. He believes in a strong focus on customer experience in digital as well as personal contact.
Laura Maxwell
SVP, Supply Chain
PepsiCo Foods North America
Laura is currently the Senior Vice President of Supply Chain for PepsiCo Foods North America, the $26 billion snack and convenient food business that includes Frito-Lay North America (FLNA) and Quaker Foods North America (QFNA). In this role, which she began in March 2020, Laura is accountable for 30,000 associates across manufacturing, warehouse, transportation, in-market operations, and all supporting headquarters functions. Her priorities include ensuring execution in support of the commercial growth agenda, along with productivity, quality, environmental health and safety, and sustainability. Following her graduation from Iowa State University with a degree in industrial engineering, Laura joined Frito-Lay in 1989 and established her career across field manufacturing and plant leadership roles in Iowa, Kansas, Texas, and California. After 17 years, Laura joined Frito-Lay HQ, holding roles such as Senior Vice President of Service and Distribution, Supply and Commercialization, and Senior Vice President of Business Transformation. Laura is proud to be the executive sponsor for Frito-Lay's Employee Resource Groups (ERGs), providing strategic oversight and guidance to the 10 groups representing 4,400 associates across North America. Laura is also a staunch supporter of advancing opportunities for women within her local community and across critical STEM fields. Based in Dallas-Fort Worth, Laura and her husband, Marty, are proud parents to two daughters – Maddy, married to Ronnie, and Molly.
Sean McGuigan
Chief Supply Chain Officer
BeautyStat Cosmetics
Sean has over 20 years experience with multiple brands in the beauty industry. Having extensive experience in various Finance/Operations roles with brands ranging very large, (Clinique) to medium and smaller brands Becca, Weleda, Naturopathica and now BeautyStat. Passionate in driving consistent improvement across entire supply chain/logistics platforms. Expert in fine tuning demand plan to match supply allowing for tight inventory control. Strong collaborator with key internal stakeholders driving S&OP process. Developing strong partnerships with 3rd party manufacturers, raw material providers as well as 3pl one of the keys to Sean's success.
Patrick McIntyre
Head Of Development
Krispy Kreme
Patrick McIntyre currently holds the role of head of development at Krispy Kreme Doughnut Company. In this capacity, he is at the forefront of expanding the company's physical presence, crafting forward-thinking retail strategies, and directing capital initiatives. A distinctive aspect of the company's approach is the public factories that not only showcase the mesmerizing process of doughnut production but also ensure a centralized production model, facilitating consistent fresh supply to retailers seven days a week. Previously, Patrick was the head of Global Operations & Supply Chain for Mars Retail Group, known for its iconic M&M'S Physical Stores and the acclaimed mms.com. Patrick, with his dynamic leadership style, champions collaborative efforts and prioritizes personnel growth, aiming for commendable business outcomes. His ventures across the physical and digital retail landscape reflect his entrepreneurial flair, underscoring a commitment to long-term growth and top-tier performance. With Mars Retail Group, Patrick's remit included shaping the direct-to-consumer retail strategy on a global scale, overseeing the M&M'S Brand's D2C trajectory, managing global operations' P&L, supervising supply chain operations, ensuring team accountability, and helming capital projects. A staunch proponent of diversity and inclusivity in leadership, Patrick's professional ethos revolves around enhancing retail performance via team cultivation, efficient value chain operations, and astute P&L management. His expertise in conveying results and insights stands out, making him a trusted communicator for corporate associates, investors, and top-tier executives. His leadership history boasts of overseeing 500M+ in sales and guiding a workforce of over 1,000 employees.
Matt McLelland
VP Of Sustainability & Innovation
Covenant Logistics
Matt McLelland is the VP of Sustainability and Innovation for Covenant Logistics – an established public company providing asset-based expedited and dedicated truckload capacity, asset-light warehousing, and freight brokerage capability. McLelland is responsible for leading all sustainability and corporate social responsibility initiatives and his focus includes researching current and emerging industry trends, renewable fuels, autonomous vehicles, and the decarbonization of freight. He regularly meets with established OEMs and startups to evaluate their applicability to Covenant's strategy of providing cleaner delivery of products to their customers. McLelland regularly speaks at industry events on supply chain trends, corporate sustainability, and innovation.
Michael Mecca
CEO & Founder
PortPro
Michael Mecca is setting the gold standard for how drayage carriers should operate -- by streamlining workflows and giving carriers best-in-class tools to run their operation from anywhere so they can focus on growing their business in this $50+ billion-dollar market. Michael created PortPro in 2019 as a one-stop source for carriers who are fed up with the inefficient, manual processes that have plagued the drayage industry. He built an expert team of drayage experts, technologists, and customer service experts to function as his clients' outsourced IT department. Michael's philosophy is for his team to do all the work so carriers can focus on what they do best – moving their loads safely, efficiently, and profitably. According to Michael, "Our job is never done. We will continue to innovate and push the envelope, widening the gap that PortPro's drayage carriers have over their competitors." Logistics is in Michael's DNA. Growing up he was always intrigued by technology – and how it could be a solution to the channel complexities carriers (and shippers) deal with every day. He learned the ropes of the drayage industry at Mecca Trucking, his family's business, while getting his Bachelor of Arts degree in political science and government from Villanova University. He served in just about every job at Mecca Trucking for nearly a decade before starting Axle Technologies, a FMCSA-certified tech innovator offering an electronic logging solution that allows trucking companies to stay compliant with the federal electronic logging mandate. Michael looks forward to PortPro's future growth as well as working with fellow entrepreneurs and business leaders to explore how technology can transform the drayage industry.
Val Miftakhov
CEO & Founder
ZeroAvia
Val is a serial cleantech entrepreneur who knows how to scale technology for use by existing transportation industries. Under Val's leadership, ZeroAvia is helping to deliver a future of truly clean flight, with the company already completing two world-first breakthrough demonstration flights of its hydrogen-electric, zero-emission technology and signing up airlines including American, United and Alaska. Val's previous venture, eMotorWerks, developed smart vehicle-grid integration hardware and software, and was acquired in 2017. eMotorWerks' JuiceBox Smart EV charging station was the best-selling product in its category in the United States for over 5 years. Before eMotorWerks, Val held executive business strategy & operations positions at Google, McKinsey & Company, and Nielsen. He also launched and managed three startup companies, in all of which he held the CTO positions. Prior to his industry experience, Val was a high energy physics researcher at Stanford Linear Accelerator, a Department of Energy facility. Val received his PhD in Physics from Princeton University and his MS in Physics from Moscow Institute of Physics and Technology. He was a two-time winner of the Nationwide Russian Physics Competitions. In whatever spare time he gets, Val tries to get good use out of his airplane, helicopter pilot licenses, as well as competing as a triathlete.
Sally Miller
Global Digital Transformation Officer & CIO North America
DHL Supply Chain
Jason Minghini
SVP Operations
Kenco
Jason Minghini has over 15 years of experience in end-to-end global supply chain network design, facilities design, transportation optimization, continuous improvement, inventory planning, robotics/automation, systems development, business strategies development, and management consulting for a variety of customers in different industries. Jason has extensive experience in developing global supply chain strategies, solutions, systems and processes to coincide with changing marketing demands, operational needs and competitive pressures. He has a BS in Nuclear Engineering from Georgia Tech and an MBA in Global Supply Chain from The University of Tennessee, Knoxville.
Alexis Mizell
Managing Editor
Food Logistics And Supply & Demand Chain Executive
Alexis Mizell-Pleasant is Managing Editor at Food Logistics and Supply & Demand Chain Executive magazines where she is responsible for writing, editing, managing the awards programs, overseeing social media, moderating webinars, managing client relationships and more. She has a background in journalism and a diverse resume of experience in many communications roles for companies like the Medical University of South Carolina, Amazon, and a major non-profit in the city of Charleston, SC. She holds a master's degree in communication from Johns Hopkins University and she is a U.S. Navy veteran who served as an engineer in the nuclear field onboard the USS Ronald Reagan prior to her writing career.
Rasheed Mohamad
EVP, Global Operations & Business Technology
Alcatel-Lucent Enterprise
Rasheed is an expert international executive with global leadership experience in business transformation at both strategic and operational levels. He currently leads Global Operations, including Business Technology, ESG and Quality teams at Alcatel- Lucent Enterprise. Rasheed's success in transforming operations by delivering the highest level of efficiency and excellent customer satisfaction has been recognised by international awards. A clear vision and a results-oriented approach drive Rasheed as he implements key cross-functional initiatives within the company. As sponsor of the ALE #GoGreen programme, Rasheed is committed to finding new technologies that contribute to protecting our natural capital, building sustainable cities, and limiting global climate change. Rasheed has over 20 years of experience in the telecommunications industry and held various management roles in project management, process & budget management, R&D, supply chain, IT/IS and business operations.
Pascal Montilus
SVP Supply, Hygiene
Reckitt
Pascal leads Reckitt's Hygiene Supply Organization based out of the Netherlands.  Pascal previously had a longstanding Supply Chain tenure of increased responsibility with Colgate-Palmolive.  Throughout his career, Pascal has built up capabilities and experience across all levels of supply chain expanding over multiple geographies.  Pascal is a deeply experienced global operations and supply chain professional with a keen sense of driving commercial alignment.   Pascal is an accomplished international operations leader, who has worked in Russia, France, the US, and now the Netherlands.  During his career, he has held senior roles in Manufacturing, Procurement, Customer Service and Logistics.  He now manages End to End Global Supply Chains driving continuous improvement as well as developing the next generation of Supply Chain Leaders. Pascal has a strong commercial mindset and has experience of building strong partnerships with large customers. He marries his deep functional capabilities with a highly collaborative and team- based management style. Moreover, he has experience of rolling out new global footprint strategies, ensuring they are closer to their customers and implementing new digital, automation and synchronization of supply and demand across their global footprint. Pascal is engaged in charity and community work.  The professional achievement he is most proud of is helping build recognized world class Global Supply Chain function.  In his spare time Pascal enjoys reading and playing/watching sports.
Lisa Morales-Hellebo
Managing General Partner & Founder
REFASHIOND Ventures
Lisa Morales-Hellebo is a VC, seasoned entrepreneur, futurist, and community builder. She has honed her skills for spotting and coaching winning teams over her 27+ years working with startups to F500s on strategy and execution across branding, product development, and innovation. She is passionate about helping fashion tech and supply chain startups achieve industry adoption, growth, and scale. Lisa is catalyzing the paradigm shift to localized fashion demand chains as CEO and Founder of REFASHIOND OS (rOS), which acts as a digital agent for local fashion value chains, from fibers to finished goods; delivering sustainability, living wages, and better margins; Made in the USA. She is also a founder of The Worldwide Supply Chain Federation, an organization that is changing how supply chain professionals learn about, collaborate, and adopt early-stage supply chain innovation around the world. The New York Supply Chain Meetup is its founding chapter, attracting hundreds of attendees from around the globe to its monthly events. Lisa is a Founder and Co-Managing General Partner of REFASHIOND Ventures — a NY-based venture fund that invests as the first institutional check in early-stage startups refashioning supply chains across Data & AI, Advanced Materials, Advanced Manufacturing, and Next Generation Logistics; defensible through economic moats. She's a graduate of Carnegie Mellon University with University Honors, serves on select Advisory Boards, has been featured in numerous publications, and has received a number of awards, including being selected as the Top Woman in Supply Chain 2022 by Supply & Demand Chain Executive Magazine.
Jim Mullen
President
Mullen Consulting
Jim Mullen has nearly 20 years of broad executive experience in the trucking industry and is the founding principal of Mullen Consulting, LLC. Jim represents motor carriers, trade associations, and autonomous vehicle stakeholders on various transportation related matters. Jim is also the Executive Director of the Clean Freight Coalition, a coalition of stakeholders in the trucking industry with the mission to advocate for sound public policies regarding the transition to zero emission trucks. Jim held the position of Chief Administrative and Legal Officer for a publicly traded company that develops the technology for autonomous trucks from 2020-2022. From 2018-2020, Jim served as Acting Administrator and Chief Counsel of the Federal Motor Carrier Safety Administration (FMCSA). Prior to the FMCSA appointment, Jim was a lobbyist in DC for various stakeholders in the transportation and trade industries. And for over a decade from 2005-2016, Jim was the General Counsel at Werner Enterprises. Jim started his professional career as a trial lawyer in Omaha, NE in 1993.
Nitin Murali
Vice President Supply Chain Excellence
E. & J. Gallo Winery
Nitin Murali is a visionary value chain transformation leader and the new VP of Supply Chain Excellence at E&J Gallo Winery, one of the most highly acclaimed wine and spirits companies in the world. In his new role, Nitin is responsible for creating the center of excellence for Supply Chain at Gallo and ensuring the right synergies between innovations in tools, processes, technology and data management in the entire value chain. Labeling himself a "supply chain geek", Nitin has worked in roles both in the up-stream side of supply chain and the downstream side in his previous roles. Before joining Gallo, he was at L'Oréal for 14 years in different roles, driving transformations in multiple areas in 2 different regions (North America, Africa/Middle East).
Erhan Musaoglu
CEO & Founder
Logiwa
Erhan Musaoglu is Founder and CEO of Logiwa, a cloud fulfillment platform for high-volume direct-to-consumer (DTC) and omnichannel businesses. His expertise and leadership in navigating the enterprise and B2B industry has led Logiwa to grow exponentially since its' inception in 2017. With more than 20 years of experience in the warehouse management industry and deep expertise in industrial engineering, he has started multiple companies, including Unitec and IFS. In 2012, he started LA Software, an on-premise reseller and implementor of systems like RedPrairie, Mantis, Descartes and Snycron. Seeing the opportunity for further growth and predicting the industry would move towards cloud-based solutions, he founded Logiwa, a cloud-based WMS solution.
Frank Mycroft
CEO & Founder
Booster
Frank Mycroft is the CEO and founder of Booster, obsessed with fueling the energy transition and helping the mobility sector win. He believes that a modular, infrastructure-light, and data-driven approach to energy for transportation can drive both energy resiliency and sustainability, without offering a false choice between the two, for our customers and our economy. Mycroft's education and experience span industries and coasts, including degrees from Princeton, Stanford and Harvard and experience working at McKinsey & Co, NASA, Planetary Resources, and Boeing.
Henrik Müller-Hansen
CEO & Founder
Gelato
Henrik Müller-Hansen is the Founder and CEO of Gelato, a global software company from Oslo, Norway. Gelato offers global creators and merchants production and distribution on-demand in 32 countries. The distribution network today connects 130+ production partners across the world and shipped 4 million orders to 184 countries and territories in 2022. Previously, Henrik was CEO of Tele2 Norway, a $400m pan-European telco. Henrik holds a MSc in Finance and Accounting from the Stockholm School of Economics. 1992-1994, he served in the Underwater Demolition Team, Swedish Navy.
Oliver Neumann
Co-CEO & Founder
Cargo.one
Since 2017, Oliver T. Neumann has been Founder and Co-CEO at cargo.one, where he leads the product organization, internationalization, strategy and finance, and people teams. Oliver T. Neumann is both a passionate B2B technologist and a serial entrepreneur. Prior to cargo.one, he co-founded and built up the financial technology company OptioPay, where he was Chief Commercial Officer. Previous experience includes positions at Porsche AG and etruvian Ltd, as well as founding his first online business, during his studies in 2009. Throughout his entrepreneurial journey, Mr Neumann has developed a valuable perspective on driving customer centricity into an organization's way of working in order to build a product that users love. Mr Neumann holds a Bachelor's Degree in International Business from Maastricht University and an Executive Masters in Digital Innovation from ESCP Europe. Oliver T. Neumann is a frequent author and speaker on a number of B2B SaaS topics, as well as best practices for leading remote-first companies.
Michael Newcity
Chief Innovation Officer
ArcBest
Michael Newcity is the Chief Innovation Officer of ArcBest and President of ArcBest Technologies. With nearly 30 years of technology, finance, and strategy experience, Michael champions the advancement of ArcBest's culture of innovation. His teams of highly engaged and creative technologists listen to customer challenges and develop leading-edge solutions that enable more sustainable supply chains and drive the logistics industry forward. Michael's leadership has also been instrumental in driving several enterprise-wide initiatives, including advancements in business intelligence, strategy management, and e-commerce.
Michael Newman
CEO
Returnity
Mike is a leading expert in transformational logistics platforms from single-use to circularity, reducing the mountains of plastics and corrugated cardboard entering our waste stream while saving millions in packaging expenses. He received his MBA from the Ross School of Business at the University of Michigan. Over the last 20+ years he worked at the intersection of supply chain and sustainability, including directing the Sierra Club's political operations in 20 states and building e-waste programs for companies such as Verizon, Walmart and Best Buy as the Sales and Marketing Vice President for ReCellular. Mike lives in Brooklyn, NY.
Owen Nicholson
CEO
SLAMcore
Technology with great potential often fails to make it out of the labs and into real products. Owen is the CEO and co-founder of SLAMcore and has built his career around understanding how to bridge this infamous technology valley of death. With a focus on deep-tech. Owen has a range of experience in innovation management, new product delivery, business strategy and intellectual property negotiations. After completing a BSc in Astrophysics from the University of Bristol he began his career as a Graduate Scientist and Technology Manager at the UK Ministry of Defence. Here he formally trained as a professional project manager focussing on new product development and early-stage technology commercialisation. Throughout his time at the MoD he managed numerous research portfolios in areas ranging from augmented reality to nuclear submarines, always with a strong focus on turning research into reality. After completing his MSc in Innovation and Technology Management from Bath University, he moved to UK engineering pioneers Dyson where he set up and managed their external research portfolio. During his time he acted as an adviser to the UK Intellectual Property Office on best practice for IP management in industrial sponsored university research. He grew Dyson's external research programme from a small number of sponsored PhD projects to a multi-million dollar portfolio of interconnected projects across dozens of research institutions around the world. In 2014 he joined Imperial College London to become the Operations Manager at the Dyson Robotics Lab where he worked with world-leaders in the field of robotic vision. Here he directed the strategy, structure, and resources to produce world-leading academic research and transfer this technology into Dyson's product road-map. Owen is now the CEO of SLAMcore and has led the company through four investment rounds securing $30M of funding from top investors around the world including the UK, US and Japan. Since founding SLAMcore he has attended round tables at UK Prime Ministers Office, 10 Downing Street; been profiled by the Institute of Physics highlighting the range of successful careers a Physics degree can lead to; and been accepted on the prestigious SME Leaders scheme from the Royal Academy of Engineering. Owen's passion remains the realisation of innovation and delivering products that have a profound and positive impact on the way we all live our lives.
Melissa Nick
Chief Supply Chain Officer
ShipBob
Melissa Nick serves as the Chief Supply Chain Officer at ShipBob where she focuses on delivering customized omni-channel fulfillment solutions for small and medium sized merchants. She started her career in manufacturing and reverse logistics at Itronix in Spokane, Washington. She went on to lead operations, engineering, and supply chain teams at General Dynamics and Flex before joining Amazon in 2014. At Amazon, Melissa led operations, planning, and engineering teams across over 250 fulfillment centers as Vice President of North American Operations. She is passionate about building top-performing, results-driven teams and inventing on behalf of customers. Melissa has been married for 22 years to her husband, Ted, and they are very proud of their daughter, Kaylee, who is a student at NYU. She enjoys snowboarding, riding ATV's, and fishing in her free time. Melissa moved to Nashville in 2020 and has enjoyed getting to know the area's lakes, trails, and country music scene.
Coby Nilsson
CEO & Co-Founder
Enveyo
Prior to co-founding Enveyo, Coby had oversight and ownership of Adobe's Partner Integration Platform. Working with brands like Ford Motor Company, Amazon, NASDAQ, and Symantec, he pioneered high value enterprise technology & data integrations to more fully inform and drive the right business decisions. Coby co-founded Enveyo in 2010. He serves as CEO, driving the overall strategy, vision, and execution for the company. As an established thought leader in data analysis, optimization, business development, and SaaS company revenue growth, he frequently participates as an advisory member and speaker at events focused on startup growth and leveraging big data and analytics to drive intelligent business decisions. With a passion for data-driven business decisions, Coby blends his educational background in behavioral science with 15 years of professional experience working with a broad spectrum of technologies—both within large established organizations, as well as hyper-growth startups. Coby has made a career out of understanding business problems and leveraging technology to solve them.
David Nothacker
CEO & Co-Founder
Sennder
David Nothacker is the co-founder and CEO of sennder. David started his career at strategy consulting firm Roland Berger and co-founded 'Smiling Box' in 2014. During his MBA studies at INSEAD, David co-founded sennder. Whilst pivoting the original business model, he was joined by Nicolaus Schefenacker and Julius Köhler, who he knew from Roland Berger. Since founding sennder in 2015, the company has grown into Europe's leading digital freight forwarder. Headquartered in Berlin, Germany, sennder has 1,000 employees across 11 European offices. To date, sennder has raised over $ 350m from leading investors. David Nothacker holds a Bachelor in Economics & Management from the University of Bocconi, a Master's degree in Management from London School of Economics (LSE) and International Management from ESADE Business School, as well as an MBA from INSEAD in France.
Liji Nowal
CEO & Founder
ODeX
Liji Nowal is the Founder and CEO of ODeX. ODeX is committed to developing a comprehensive documentation and payments management platform for the container Shipping Industry - now live in Asia, Middle East, and Africa. She co-founded Esfera & Aster, a software solutions company, and COVACSIS, an IOT startup at the IIT, Bombay, before establishing ODeX. Additionally, she has held executive positions in business strategy for Fortune 100 companies. She has more than twenty years of experience in the fields of business strategy, marketing, research, and sales.
Beelian Ong
VP, Supply Chain And Supplier Quality
Ardisam
Beelian Ong VP, Supply Chain and Supplier Quality, started as an Aerospace Engineer, Finance Manager and finally Supply Chain and Sourcing role. She began her career with Northwest Airlines then Andersen Windows and Doors focusing in Sourcing, Supplier Development and Supply Chain Architecture before joining Ardisam Inc. in 2018 overseeing the Supply Chain and Supplier Quality. At Ardisam Beelian focuses on driving efficiencies within supply chain and operations integrating the technologies and ease of user interface – streamline warehouse pick pack ship, purchasing, import logistics and eliminating unnecessary resources are few examples of her projects. Her latest projects are Data Analytics from Purchasing to Sales and Digital Documentations. She has a BEng in Mechanical engineering and a MBA in Finance and International Business Management.
Donna Palumbo-Miele
Managing Director & Founder
Concordia Supply Chain Group
Donna Palumbo-Miele is the founder and managing director of Concordia Supply Chain Group, providing multi discipline strategic advisory services. With a focus on business transformation, strategy, sourcing and procurement, supplier relationship management, risk mitigation, corporate social responsibility, and analytical solutions, she has become an instrumental business partner for both public and private sector clients. Prior, Donna held leadership positions at Bloomberg and Johnson & Johnson including 15 years at The Walt Disney Company supporting large iconic initiatives in direct, indirect, global sourcing and logistics in multiple business segments across regions including Shanghai Disneyland. Complementing her work experience, Donna serves in various board and advisory roles including Vice Chair of The Council of Supply Chain Management Professionals (CSCMP) having launched their sustainability committee and key leading initiatives in 2019, Board Director of the Women's Forum of New York, and a member the Supply Chain Risk Leadership Council. Donna has been recognized for her outstanding industry achievements, receiving multiple honors and awards. She was recognized among Warner Communications' Top 10 Women in Supply Chain and is a three-time recipient of Supply & Demand Chain Executive's Women in Supply Chain award. Donna received the 2023 Alumni Achievement Award from The University of Tampa and has been featured in The Pennsylvania State University Center for Supply Chain Research 2021-2022 Impact Report.
Nilay Parikh
CEO & Founder
Arvist
Nilay Parikh is the founder and CEO of Arvist - a supply chain digital twin platform. Before founding Arvist, Nilay held diverse product management roles at multinational software and manufacturing firms. He holds a Master's in Aerospace Engineering from the University of Southern California and brings almost 7 years of experience in the Advanced Manufacturing and Supply Chain industries before venturing into the startup world.
Rushi Patel
CEO
PS Technology
Rushi serves as CEO of PS Technology (PST) based out of Denver, CO, which provides an ecosystem of tech products focusing on operational, training and safety systems serving all Class I and many Class II and passenger railroads in North America. Rushi has 20 years of diverse experience in business strategy, consulting, supply chain management and technology; most recently serving as Union Pacific Railroad as AVP of Technology Strategy. Rushi holds a bachelor's from Georgia State University in Finance & Risk Management and Master's in Management & Information Systems from at NYU.
Matan Peled
Head Of US Business & Co- Founder
Windward
Matan Peled is the co-founder and head of Windward U.S. For eight years he was an officer in the navy, where he gained extensive maritime domain expertise. After understanding the limitations of existing industry technologies at that time and the potential of AI to revolutionize the maritime industry, he co-founded Windward together with Ami Daniel. He's been working with leading organizations – from government agencies and border security teams, to consulting firms – for over a decade, helping them adopt Maritime AI technology to accelerate their operations.
Enrique Perret
Director
US-Mexico Foundation
Enrique has a history of deep commitment to the US/Mexico bilateral relationship. He is a former government professional with a strong track record of leading government engagement and business development strategies between Mexico and US. He currently serves as the Managing Director of the US-Mexico Foundation, and is President And Founder of the North Capital Forum. Before joining the USMF, Enrique most recently served as a Director for North America at ProMexico, Mexico's trade promotion agency, where he worked for more than ten years in several positions. Enrique also has a strong commitment to civil society endeavors and has served in leadership roles on a number of nonprofit boards including Enseña por Mexico (Teach for All's Mexican affiliate), Reinserta, Fundemex and Mexico en Movimiento. Other previous responsibilities in the Mexican government include being the Technical Secretary for Competitiveness, and Chief of Staff to the President of the CNBV (Banking and Securities Commission). Enrique holds a Bachelor Degree in International Commerce from Instituto Tecnológico de Estudios Superiores de Monterrey, and a Master Degree in Economics and Government from Universidad Anáhuac. He also has completed executive courses at Harvard University, Wharton School and SMU. Enrique is Executive Producer of the television series ""Pati's Mexican Table"", which has been recognized with three James Beard Awards and 3 Emmy nominations. He is President and Founder of the North Capital Forum, an initiative by the USMF, where we seek to promote North America as an economic, social and political powerhouse.
Ryan Petersen
CEO & Founder
Flexport
Ryan Petersen is Founder and CEO of Flexport, a leader in global supply chain technology. In 2022, companies of all sizes – from emerging brands to Fortune 500s – used Flexport technology to move more than $26 billion of merchandise. Prior to starting Flexport, Ryan was the founder and CEO of ImportGenius, a premier provider of transaction data for the global trade industry. He earned a BA from UC Berkeley and an MBA from Columbia Business School.
Andrew Petrisin
Supply Chain Advisor
U.S. Department Of Transportation
Andrew Petrisin serves at the Supply Chain Advisor at USDOT. His focus is building the administrative and policy backbone for both for the short term goods movement chain and the long- term policy, organizational, and administrative changes necessary to reshape the country's goods movement system to be more efficient and resilient. This includes leading the development of the Freight Logistics Optimization Works ("FLOW") effort to improve data sharing and transparency across the supply chain enterprise and the development of the Office of Multimodal Freight Infrastructure and Policy Office ("Freight Office") as part of the Bipartisan Infrastructure Law Implementation. Andrew previously worked in alternative delivery, inclusive procurement, and on improving federal funding delivery. Andrew graduated with a B.S. in Civil Engineering from the University of Notre Dame.
Adam Phillips
Managing Director
Techstars
Adam Phillips is a Managing Director at Techstars (Washington DC powered by JP Morgan and Equitech) where he looks for early stage ventures to fund and grow in the DC and Baltimore ecosystems. He is the former Founding Managing Director at MoxE, a non-profit based out of Chicago, where he built an impact fund that provides early funding for both growth and regional businesses that would otherwise have struggled to raise startup capital from their friends-and-family networks. Adam is also the founder of AthletesInnovate, a former Senior Attorney and Director of Innovation at USDOT, an Adjunct Professor and still thinks of being a basketball coach to 7th graders as the best job he ever had. He holds a BA (Psychology) and a MA (History) and JD.
Aaron Pierce
Partner
Perot Jain
Aaron Pierce is a Partner at Perot Jain, a Dallas-based early- stage investment firm backed by the family offices of Ross Perot Jr. and Anurag Jain. Aaron leads the firm's efforts in deal sourcing, investment execution and portfolio management, in addition to managing the firm's various business interests. Aaron has over eight years of investment management and private investment experience, having managed money for various family offices, endowments and foundations across the United States. Before Perot Jain, Aaron served as a Partner and Co-Founder of an Arkansas-based investment firm and as Managing Director of a Dallas-based Single-Family Office. Prior to launching the family office, Aaron worked at JPMorgan and was responsible for investment analysis, portfolio construction and manager selection, assisting families with complex investment strategies and generational wealth management solutions. Aaron serves as the Chairman and Co-Founder of Venture Dallas, a Dallas-based 501c6 non-profit organization highlighting DFW's exceptional innovation and technology ecosystem to venture capitalists worldwide. Aaron also serves as a host committee member for the Great Investors' Best Ideas Conference and as a board member, observer and advisor to various portfolio companies.
Christopher Plaat
SVP & GM
BlackBerry Radar
Christopher Plaat, Senior Vice President and General Manager of BlackBerry Radar, has more than 25 years of experience in the transportation and logistics industry. Platt's career has been focused on advanced technology solutions that help companies improve operational efficiencies, manage compliance, and reduce costs. He spent over 18 years in strategic technology sales and leadership roles for Fortune 500 companies, including Qualcomm and Lockheed Martin. Plaat previously led sales and operations units for organizations including Overnite Transportation Co. and Emery Worldwide. Prior to joining BlackBerry, Plaat was Vice President of Strategic Account Sales at Omnitracs. He earned a bachelor's in business and economics from Point Loma Nazarene University in San Diego.
Jonathan Poma
CEO & Co-Founder
Loop Returns
Jonathan Poma is Loop's co-founder and CEO. His passion for solving problems is matched only by his passion for seeing humans grow. These passions have fueled Loop's growth and success to date, as Loop delivers the best returns software for merchants and shoppers alike. If Jonathan's not working, he's either spending time with his wife and kiddos, on the golf course—or his absolute favorite…bringing the two together!
Arshan Poursohi
CEO & Co-Founder
Third Wave Automation
Arshan is the CEO and Cofounder of Third Wave Automation. Having worked with the world's most renowned commercial R&D shops, built robust machines and software to solve complex real world problems, and founded teams that are still driving the cutting edge inside of the world's largest corporations, Arshan is now bringing that expertise to material handling and supply chain solutions.
Mike Powell
CTO
SEKO Logistics
Mike previously spent four years on SEKO Logistics' leadership team, serving as Vice President, Information Technology before leaving in 2010 to become co- founder of a cloud-based logistics software company used by global and domestic third-party logistics companies, trucking companies, and brokers. In 2014, he joined RIM Logistics as Vice President, Technology Solutions, where he was responsible for crafting and executing the company's corporate technology strategy and streamlining operations to increase productivity. At SEKO, he has oversight and leadership of all matters relating to technology strategy, products, solutions and operations, as well as, the development of the next generation of the MySEKO platform.
Ben Przemek
CEO & Co-Founder
Nevomo
Przemek is the CEO of Nevomo and co-founder of the company. Previously, he held the position Chief Product Officer responsible for coordinating the development of Nevomo's products, including supervision of R&D projects and collaborations in technology areas. Przemek has over fifteen years of managerial experience in finance and sales, gained mostly in private banking, fund management, real estate brokerage and land development sectors. He is a member of the Urban Land Institute and a Ph.D. candidate at Kozminski University in Warsaw (Management in New Technologies). Przemek is a graduate of ESCP Europe in Paris (Master's in Management: London-Madrid-Paris, Major: Public Management), Cracow University of Economics (Master's in Economics, Major: Spatial Economics) and the Microeconomics of Competitiveness Program at Kozminski University (in cooperation with Harvard Business School). He is a scholarship holder of the French Foreign Ministry (Bourse Eiffel).
Padhu Raman
CEO & Co-Founder
Osa Commerce
Padhu Raman is the co-founder and chief product officer of Osa Commerce, an innovative supply chain technology provider for brands, retailers, and the third and fourth-party logistics (3PLs and 4PLs) that support them. He has two decades of experience building technology for enterprise retail, including order and warehouse management and unified commerce platforms.
Raj Ramanan
CEO
AxleHire
Raj brings over 15 years of high-level executive experience to his role as CEO of AxleHire. Raj joined the AxleHire team after a successful run as COO of Scorpion, a $200mm ARR PE-backed local digital marketing platform, and CRO of a key local media property owned by Hearst Media. At Scorpion, Raj oversaw transformational operational changes which increased productivity and expanded margin while driving 21% YOY revenue growth and improved net revenue retention. Raj graduated with top honors from the University of Michigan Stephen M. Ross School of Business where he earned the prestigious Leadership Award for his contributions.
Omar Ramirez
Sr Director Of Transportation
Mercado Libre
Marlon Ramirez
Managing Partner & Founder
Blue Impact
Marlon's mission is to help build organizations that will make a positive impact in the world. Throughout his career Marlon has co-founded companies that help him achieve his mission. To accelerate his impact, he founded Blue Impact, a supply chain tech focused VC fund. Marlon is also co-founder and operating partner of BluStone, a VC fund focused on empowering entrepreneurs in Latin America. Prior to Blue Impact and BluStone, Marlon co-founded Azul, the #1 airline in the world according to Trip Advisor and one of the largest in Latin America, he also co-founded Modern Logistics, Brazil's first logistics integrator. After launching Azul, Marlon built the airline's ecosystem including the bus network, Azul Cargo Express and Azul Viagens. Prior to Azul, he served as JetBlue's Business Development and Corporate Finance Manager where most notably he led the launch of JetBlue's Alliances program and financed over U$1B in aviation assets. Before his entrepreneurial trajectory, Marlon was an investment banker at UBS, where he participated in Telecom and Transportation transactions including M&A and IPOs. Marlon received his Bachelor of Arts degree in Economics and International Relations from Brown University and is fluent in English, Spanish and Portuguese.
Smitha Raphael
Chief Product & Delivery Officer
SnapFulfil
Smitha Raphael has over 20 years of experience in the supply chain and technology sectors, including 15 years of delivering and implementing warehouse management systems (WMS). In her 11 years at Synergy North America (makers of the SnapFulfil WMS), she has progressed through positions of increasing responsibility to serve as a domain expert in the WMS sector, with a deep understanding of supply chain challenges and how to drive value for customers. At Synergy, Smitha is currently serving as the Chief Product and Delivery Officer. She established two specific innovations in service delivery, helping to shape the supply chain now and for the future. The first was a remote implementation initiative for the SnapFulfil WMS that went full speed ahead during the COVID-19 crisis. The second was a self-implementation approach, which provides clients with greater control, more independence, and the development of internal system expertise. Smitha also led the development of Synergy's latest breakthrough warehouse technology, SnapControl, a device agnostic multi-agent orchestration platform (MAO). On a day-to-day basis, Smitha is responsible for the Warehouse Management System Product Roadmap and the Development Services team to ensure the product can keep up with the ever-changing demands of the supply chain and logistics industry.
Sameer Rashid
CEO & Founder
Reshape Growth
Sameer is a highly experienced eCommerce and Omni-channel business expert who has worked in North America, the Middle East, and Africa to develop successful eCommerce models. He has spearheaded several successful initiatives, including improving the Seller Experience and leading the FBA business for the MENA region at Amazon, integrating Souq into the Amazon FBA business in Egypt, and launching the successful Pickup and Ship from Store business for Walmart Canada. Currently, Sameer is working as an independent consultant for a global retailer in South Africa, where he is revamping their eCommerce fulfillment model. His accomplishments and expertise have made him a valuable asset to the eCommerce industry, and he continues to shape and transform the eCommerce landscape globally.
Mark Riskowitz
VP, Operations
Caraway Home
Mark Riskowitz is the Vice President of Operations at Caraway Home, a digitally native, omnichannel kitchenware brand. In this role, he leads supply chain, customer experience, internal systems and business expansion, and joined as the first employee. Prior to Caraway, he ran global logistics at Aterian (NASDAQ: ATER), an acquirer and operator of consumer product brands, primarily selling through Amazon. He has also held operational management roles at Vumatel, a fiber-to-the-home broadband provider in South Africa. Mark graduated from the University of Witwatersrand with a Bachelor of Commerce, majoring in Financial Accounting.
Nate Robert
CTO & Chief Product Officer
Ryder System
Nate Robert is Chief Technology and Product Officer for Ryder System, Inc. He leads the company's technology and innovation lab in Silicon Valley, which is focused on building customer-facing products to optimize transportation and supply chain networks. Prior to joining Ryder, Nate was CEO and co-founder of Baton, a tech startup acquired by Ryder in 2022, known for building a software and optimization platform to eliminate waste for transportation companies. Prior to Baton, Nate was head of product at a construction technology startup called BuildZoom, and before that, he was a strategy consultant at Bain & Company. He holds degrees in mechanical engineering and physics from MIT and a masters in mechanical engineering at Stanford, focused on mechatronics and product design. Nate grew up in a small farming town in Stillman Valley, Illinois.
Elliott Rodgers
EVP & COO
Foot Locker
Elliott was named Chief Operations Officer in December 2022 after having previously served as Chief People Officer at project44 since October 2022. Prior to project44, Elliott served in executive leadership roles at Ulta Beauty including Chief Information Officer and Chief Supply Chain Officer. He joined Ulta Beauty as Vice President, Supply Chain Strategy, in November 2013. Prior to joining Ulta Beauty, Elliott held operational leadership roles spanning retail, financial services, and logistics at Target, Citibank and the United States Army. He serves on the Board of Directors of Levi Strauss & Co. and After School Matters. Elliott holds a B.S. in Political Science from the United States Military Academy at West Point, and an MBA from the Harvard Business School. He lives in River Forest, Illinois with his wife Frowene and their three teenage sons Elliott Jr., Moses, and Solomon.
Tiffany Rogers
Director Of Innovation And Development, Manufacturing
Fair Labor Association
Tiffany Rogers is Fair Labor Association's Director of Innovation and Development, Manufacturing and has worked in fashion and labor for over 15 years. She champions Fair Labor's award-winning Fair Compensation Program which requires fashion companies to measure progress towards living wages in supply chains. Tiffany's expertise incorporates labor rights, living wage, and responsible purchasing and production practices to innovate standards and tools that improve corporate practices and factory conditions. Prior to the Fair Labor Association, Tiffany designed women's clothing for Tracy Reese and owned a boutique men's accessories company. She graduated with a bachelor's degree and master's degree from the University of Delaware in fashion studies. She was a two-time national champion and world competitor in synchronized skating and currently enjoys ballroom dancing.
Paul Rosa
SVP, Procurement & Fleet Planning
Penske Truck Leasing
Paul Rosa is senior vice president of procurement and fleet planning for Penske Truck Leasing, where his areas of responsibility center around asset management, supplier relations, vehicle purchasing, residuals management and fleet planning activities. He also has oversight of non-vehicle procurement. Prior to being named to his current role in 2014, Rosa was the company's vice president of vehicle supply and planning. He joined the company as district rental manager in Hartford, Connecticut, in 1993. Rosa then progressed through the roles of area rental manager in New England, manager of consumer rental, quality black belt, quality master black belt, manager of commercial rental and director of vehicle planning. Rosa received his bachelor's degree from the University of New Mexico.
Sami Rosen
President
Ollin Plastics
Sam Rosen is the President of Ollin Plastics, a custom rotational molder based in Monterrey Mexico. For the past two decades he has led and grown manufacturing business around the world. Sam holds an MBA from the University of St Thomas and BA in Marketing from University of Minnesota Carlson School of Management. He and his family live in Minneapolis MN.
Carlos Ruiz
Chief Operations Officer, North America
L'Oréal Groupe
Carlos Ruiz is L'Oréal's Chief Operations Officer for North America, and a member of L'Oréal USA's Strategic Committee. He joined the Group in 2015 as Vice President of Manufacturing for the US market, became Head of Operations for the Hispanic American countries in 2019, and Chief Operations Officer for Latin America in July 2020. Prior to L'Oréal, Carlos built a successful career with roles of progressive responsibility at companies including Cabal Mexico, Alcan Packaging Americas, and Kraft Foods Group. Carlos holds a Bachelor's in Engineering and an MBA, both from Instituto Tecnologico Monterrey in Mexico. Carlos has demonstrated his modern vision of manufacturing and supply chain, leading the pack toward the digitalization and automation of our Operations facilities all with a deep commitment to sustainability, simplicity and delivering results with excellence. He is also a skilled and determined leader, always dedicated to the spirit and development of his teams and guiding them with a clear strategic vision for the future.
Michael Sachaj
VC Investor
HPA
Sachaj is Senior Principal of HPA, an early stage VC investor in Chicago that has backed various logistics and supply chain companies, including FourKites, ShipBob, Dispatch, and Farmer's Fridge. HPA leverages a network of world class operators to support and invest in early stage startups.
Olaf Sakkers
Partner
RedBlue Capital
Olaf is led by a sense of curiosity to try to understand the kernel of what makes something unique or interesting. While serving in the Israel Defense Forces, he discovered how the rapidly emerging autonomous vehicle technology could transform transportation and be a unique opportunity for the Israeli tech ecosystem. Over the course of six years he built [Maniv Mobility] into a leading global venture capital fund focused on mobility, managing $150 million and [backed by leading industry players including Renault-Nissan-Mitsubishi, Hyundai, BMW, Shell, Aptiv, LG and Valeo]. In 2021, Olaf left Maniv to found RedBlue Capital, an early stage mobility-focused venture capital firm focused on mobility, logistics and energy transition.
Heather Salomon
CEO
UShip
Al Sambar
General Partner
XRC Ventures
Al Sambar manages the XRC Ventures Opportunity fund, an early stage fund investing in disruptive tech and retail capability startups. He also supports the Brand Capital Fund which invests in fast-growing consumer brands. Prior to XRC, Al spent 15 years as an early stage venture investor and 25 years as a Retail & Digital Strategy Consultant and Managing Partner at Kurt Salmon Associates and Accenture Strategy. He has consulted retailers and consumer companies on strategic planning, organizational design, consumer insights and operating performance improvement services, with deep specialization in omni-channel retailing, global brand management, and growth and digital strategy. Al lives in Northern California where he continues to be an active angel investor and advisor.
John Santagate
VP, Robotics
Körber Supply Chain
John Santagate is the Vice President of Robotics at Körber Supply Chain.  In this role, John is responsible for defining and executing the autonomous mobile robot strategy for Körber Supply Chain in North America. Prior to joining Körber, John was a Research Director for Robotics at IDC where he provided market trends and forecasts for service robotics, business process evolution through the use of service robots, and the integration of robotics into business processes and business IT architecture. John has an MBA from Rutgers with a concentration in Supply Chain Management and a Bachelors degree from the University of Massachusetts with dual concentrations in Finance and Management. In addition to serving as the VP of Robotics at Körber, John is an adjunct instructor at the University of Massachusetts at Lowell teaching a course in supply chain and logistics.
Stephan Schablinski
VP, GoGreen, North America
DHL Supply Chain
Stephan Schablinski is Vice President of Sustainability and GoGreen North America at DHL Supply Chain. In his role, Stephan is driving DHL's transformation to becoming a zero-emission logistics company. Stephan has over 20 years of management experience having held several senior-level positions within the Group Deutsche Post DHL. Stephan started his GoGreen journey in 2008 when he joined the Group's GoGreen program at its inauguration. Stephan spent several years in Europe, in Asia Pacific, in global and regional roles on driving sustainable green growth and change in supply chains.
Matt Schrap
CEO
Harbor Trucking Association
Matt Schrap is the CEO for the Harbor Trucking Association. Since taking the role in June of 2021, he has been featured on several national news programs including 60 Minutes, ABC Nightly News, Fox News, PBS News Hour, Bloomberg TV, National Public Radio, RoadDog Trucking Radio on SiriusXM and a host of others discussing drayage industry issues, regulatory policy and the various efficiency constraints impacting container movement on the US West Coast. Prior to joining HTA, Matt was VP of Government Programs for the Velocity Vehicle Group where he worked on government financing, air quality regulatory policy and incentive programs for Heavy Duty truck operators in California. Before his time at VVG, Matt was the Director of Environmental Affairs and the Intermodal Conferences for the California Trucking Association. He took the role at CTA after completing a Fellowship with the California State Senate in 2005. Matt holds an MA in Public Policy Administration from CSULB and a BA in Government from CSUS. He is currently an instructor for the Center for International Trade and Transportation Global Logistics Professional program at Cal State Long Beach.
A.K. Schultz
CEO & Co-Founder
SVT Robotics
As SVT Robotics CEO, A.K. Schultz leads the overall company vision as well as product and go-to-market strategies for SVT. His work has primarily been in the Fortune 500 corporate sector leading the design and implementation of high-profile automation projects across multiple industries. A.K. brings a unique understanding of customer needs and a knowledge of the innovation needed to drive solutions that meet client's business goals. To date, he has overseen the successful deployment of over half a billion dollars in automation.  A.K. grew up in Virginia and graduated from Massachusetts Maritime Academy with an engineering degree. The former U.S. Army Officer went on to secure his MBA from William and Mary University. He currently resides in Chesapeake, Virginia with his wife and two daughters.
Rachel Schwalbach
VP, ESG
C.H. Robinson
As Vice President of ESG at C.H. Robinson, Rachel leads the company's ESG (Environmental, Social, Governance) efforts, working across the enterprise to set strategy, drive key initiatives and oversee ESG reporting and disclosures. She engages with a broad range of internal and external stakeholders to help shape the company's priorities and programs. Additionally, she is directly responsible for Environmental Sustainability, Community Relations and is the President of the C.H. Robinson Foundation. Prior to joining C.H. Robinson, Rachel worked in the nonprofit sector, consulting with companies on how to leverage corporate responsibility to engage employees and improve their consumer brands.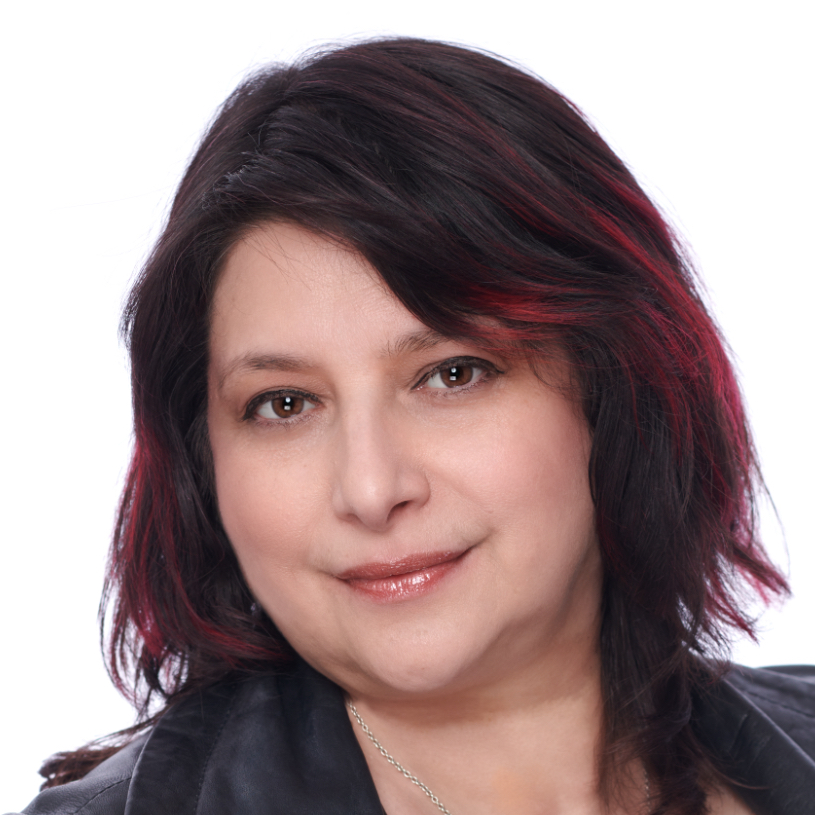 Karen Schwartz
VP Transportation
ShipHero
Karen Schwartz is the VP of Transportation of Ship Hero for North America. She is responsible for the procurement of all transportation for the organization's fulfillment business driving down cost and creating operational efficiency in the transportation network. She also works with our carrier partners to integrate on the Ship Hero SaaS platform. Karen has spent many years in Supply Chain and Logistics and through her leadership she successfully been able to drive cost down while increasing carrier performance through her work with both National and Regional carriers. She specializes in the movement of products in a fast and cost-effective way while providing an exceptional customer experience.
Sander Sebastian Agur
CEO & Co-Founder
Clevon
Sander Sebastian Agur was born in 1991. He joined Cleveron AS in 2018 and, for the period 2018-2022, performed managing partner duties. Being the CEO of Clevon, his area of responsibility is primarily business development, including at the international level, and investor relations. Sander Sebastian Agur has acquired applied higher education at the Estonian Aviation Academy and completed additional training at the Hogeschool van Amsterdam, majoring in commercial aviation operation. Before joining Cleveron AS, he worked in aviation and managed international business development in various Estonian IT companies. From 2013-2014, he worked in the Ministry of Internal Affairs and Communications in the Safety Investigation Department. From 2014-2016, at the company Estonian Air AS, he contributed as a planner of the flight network. From 2014-2016, Sander Sebastian Agur worked at ERPLY as Senior Vice President. Thanks to previous experience, Sander Sebastian Agur has outstanding prerequisites in the global arena to open growth opportunities in scale and increase the company's income and sales goals to fulfil and create new customer relationships.
David Seewack
CEO & Founder
FinditParts
David Seewack is an entrepreneur with a deep history in the commercial vehicle parts industry, renowned for delivering effective distribution and digital solutions. As the founder and CEO of FinditParts, which he started in 2010, Seewack has focused on transforming the way heavy-duty truck and trailer parts are bought and sold. Under his leadership, FinditParts has grown to become the leading online supplier of these parts, offering an expansive range of over 10 million parts from more than 1,800 manufacturers to a diverse customer base spanning over 210 countries. With Seewack at the helm, FinditParts is a testament to innovative solutions shaping the industry's future. Before creating FinditParts, Seewack's astute leadership skills and strategic thinking catapulted Associated Truck Parts (ATP) to the pinnacle of heavy-duty truck parts suppliers in the western United States. His guidance not only led ATP to substantial growth but also to its acquisition by a Los Angeles-based private equity firm, eventually becoming a foundational component of FleetPride in 1999. Seewack's career narrative is not just about business growth; it's a testament to his role as a thought leader who keenly understands the pulse of the industry. His insights and expertise extend beyond mere business operations, delving into shaping the future landscape of the heavy-duty truck parts sector. His impact is profound and enduring, marking him as a true pioneer in an ever-evolving industry.
Biswaranjan Sen
Global Chief Product Supply Officer, Beauty & Wellbeing
Unilever
Biswaranjan (Bish) Sen is the Global Chief Product Supply Officer Beauty & Wellbeing at Unilever under the company's new Compass organization. He joined Unilever in 1991 and has worked in R&D and across various parts of the Supply Chain including manufacturing, planning, logistics, customer service and procurement. Bish was a member of the Board of Directors of Unilever Indonesia with responsibility for the Supply Chain between 2009 and 2012. Following his subsequent roles as Vice President Procurement Chemicals and Vice President Group SC Personal Care, he became an Executive Vice President in Unilever in May 2017, responsible for Unilever's Beauty and Personal Care Supply Chain thru 2021. He was the architect of the end-to-end Digital Transformation of Unilever's Global Supply Chain. Bish is also responsible for Unilever's global Decarbonisation Technology strategy. Bish holds a degree in Chemical Engineering.
Alex Senemar
CEO & Co-Founder
Voxel
Alex Senemar is a successful entrepreneur with a passion for using technology to make a positive impact. As the founder and CEO of Voxel, he is on a mission to make workplaces safer by using cutting-edge AI and computer vision to proactivley identify hazards, risky behaviors, and operational inefficiencies. With over 30 million dollars in funding, the company is well on its way to achieving this goal. Prior to Voxel, Alex founded and sold Sherbit, an AI healthcare software company that was acquired by Huma in 2018. In addition to his leadership role at Voxel, Alex serves as an advisor to startups and is a member of the Forbes Technology Council. When he is not working on his company, you can find him reading a book or challenging himself on the soccer field.
Kirk Serjeantson
Chief Information Officer
American Expediting
Kirk Serjeantson has over twenty five years' experience in executive leadership working with industry leaders across Canada and the US. Kirk has led several sizable technological initiatives across different industries including transportation, retail and health care. Working for large North American brands, Kirk's projects have helped increase revenue, reduce cost and improve quality. Kirk is the Chief Information Officer at American Expediting where he is leading a digital transformation. He continues to bring a creative mindset to technology helping to product innovative solutions. Kirk holds two masters degrees, including an MBA and a Masters in Strategic Foresight and Innovation, and has thirteen patents to his credit.
Emily Sewell
Senior Director Of Operations
Zenni Optical
Emily Sewell is an accomplished supply chain executive with a passion for optimizing operations to deliver outstanding customer experiences. She has extensive experience in e-commerce and has worked with a range of industries, including subscription cosmetics, optical healthcare, and consumer goods. Emily is well-known for her ability to balance cost-effective solutions with value creation, making her an invaluable asset to any organization. Currently serving as the SVP of Operations & Supply Chain for Hubble Contacts, Emily has played a crucial role in driving the company's growth and success. Hubble Contacts is an industry disruptor in the direct-to-consumer contact lens space and has expanded from the US to 26 international markets since launching in October 2016. Emily's responsibilities at Hubble Contacts include procurement, compliance, final-mile, forecasting, and reverse logistics, among others. Apart from her work at Hubble Contacts, Emily enjoys mentoring junior supply chain professionals and sharing her knowledge and expertise with others. Emily's dedication to excellence and her ability to drive results make her an engaging and informative speaker on topics related to supply chain management, e-commerce, and customer experience.
Lori Shaffer
VP, Global Research & Engineering
Kimberly-Clark
Lori Shaffer is the vice president of Global Research and Engineering at Kimberly-Clark. In her role, she leads a team dedicated to driving transformational innovation and delivering cutting-edge solutions that generate new growth engines globally. Prior to her current role, Lori served as vice president of Global Nonwovens, where she led a team of PhDs, scientists, engineers and lean manufacturing experts who worked on the leading edge of science and materials innovation. An engineer who holds three patents for materials fabrication and design, she has a proven track record of identifying growth opportunities for Kimberly-Clark's personal care and Kimberly-Clark Professional businesses, and in driving technical breakthroughs in skin health, sustainability and lightweight comfort materials. A 23-year veteran of the CPG industry, Shaffer started her career at Kimberly-Clark as a mechanical engineer working at the company's diaper manufacturing facility in Wisconsin. She subsequently joined Kimberly-Clark Professional in Roswell, GA, where she held management roles in research, product development and marketing, and launched first-of-a-kind products and services for commercial customers across a wide range of industries. In 2018, Shaffer was named director of the Global Nonwovens R&D group, where she built partnerships with university research programs, startup companies, and other businesses to explore new technologies to transform Kimberly-Clark's growth trajectory. Shaffer is committed to fostering an inclusive workplace that can attract and retain a diverse team of innovative thinkers. She is a passionate advocate for women in STEM and is actively involved in mentoring talent and sponsoring programs to encourage women and girls to pursue degrees and careers in science, technology and engineering. As a member of the Ocean Plastics Leadership Network, she led a cross-industry collaboration focused on reducing plastic pollution in the environment. She serves as an EDANA board member, representing the nonwovens industry on critical topics such as sustainability and regulatory affairs with a focus in Europe, the Middle East and Africa. In 2024, she will be inducted into the INDA board, an influential nonwovens industry consortium representing the Americas. Shaffer has a Bachelor of Science in mechanical engineering from Purdue University and a Master of Business Administration from Georgia State University's J. Mack Robinson College of Business.
Yikun Shao
Head Of NA Supply Chain
Alibaba.com
Yikun is the Head of Supply Chain for Alibaba's North America B2B business, where he develops strategy and builds platform-level solutions to empower businesses in the realms of international shipping, logistics, cross-border trade, and global expansion. Prior to joining Alibaba, Yikun served as a trade and business consultant at PwC, a global professional services leader, accumulating 15 years of diverse experience spanning its US, Japan, and China practices. Operating in both the US and Asia, Yikun advised numerous multinational corporations across an extensive spectrum of customs, trade, and supply chain intricacies. His focus was to develop cost efficient cross-border strategies and enhance global compliance. His clientele encompassed an array of industry sectors, ranging from technology, automotive, pharmaceuticals, telecommunications, chemicals, industrial manufacturing, consumer electronics, to fashion and retail. Yikun possesses deep expertise and extensive experience within North America and the Asia-Pacific, particularly in supply chain and trade planning, while maintaining a broad comprehension of business and trade regulations in Europe and the rest of the globe. Yikun holds an MBA from Georgetown University, with a focus on international business and trade, and a bachelor's degree in economics and international trade from Shanghai International Studies University.
Rathna Sharad
CEO & Founder
FlavorCloud
Rathna Sharad started her career as a developer, and eventually led product organizations in the transportation and logistics industry including UPS, building multi-modal, cross-border route optimization solutions across North America, Asia and Europe, optimizing global supply chains and architecting global trade/tariff solutions with customs organizations around the world. She was then a founding member of the ad platform team Microsoft and led Product teams at Bing Ads where she was responsible for driving advertiser strategy, marketplace and monetization working with the largest retailers and brands around the world.  She co-founded Runway2Street when she found that her own experience as a consumer buying from international sites was horrendous, and felt that her past life solving cross border did not translate to a great B2C consumer future she was powering at Microsoft. She then founded FlavorCloud as an enterprise ecommerce SaaS solution in 2018 when she realized that the "anywhere to anywhere" logistics became a critical need in the industry, to enable any brand to go global. She was recently a Forbes #Next1000 honoree as CEO of FlavorCloud as well as Inc5000 20 Most inspiring entrepreneurs of 2022 .
Richard Sharpe
CEO
Competitive Insights, LLC
Richard Sharpe is a recognized industry leader and author on proven Analytics as a Service (AaaS) solutions to decrease costs, increase profitable performance and reduce operational risks (Artificial Intelligence/Machine Learning). Richard is also the CEO of Competitive Insights, LLC. Competitive Insights is dedicated to validating and transforming native transactional data in order to provide customers with actionable Cost-to-Serve and Net Landed Profit analytical insights. Insights that serve as a foundation to continually improve customer, product, channel, inventory and regional margin contributions. As an industry leader for the last 25 years, Richard is a frequent speaker at national supply chain forums and is a founding member of American Logistics Aid Network (www.alanaid.org), a non-profit consortium supporting disaster relief efforts for the last 16 years. Richard authors DC Velocity's blog on Analytics and Big Data. Formerly President of CAPS Logistics, Inc., Richard led the company in pioneering supply chain optimization solutions adopted by 15% of the Fortune 500 companies worldwide. Richard was inducted into the Council of Outstanding Engineering Alumni as part of the Engineering Hall of Fame and The Academy of Distinguished Engineering Alumni of Georgia Institute of Technology.
Michael Shin
VP Of Procurement & Supply Chain
Trinity Rail Industries
Mike is VP of Procurement and Supply Chain for Trinity Industries Inc. Trinity Rail is market leader in American rail car manufacturing and solutions provider for the rail industry founded in 1933 and member of NYSE for over 50 years. Formerly Mike was the VP and Global Head of Procurement at FLIR Systems, a world-class global technology leader in thermal imaging sensors & high-technology military defense products. Prior to FLIR, Mike has been the Global Leader of Procurement for 4 iconic American Corporations: GE General Electric, Stanley Black&Decker, Remington Arms and Gibson Guitars. Over 25 years of senior executive experience in achieving global supply chain excellence while living abroad in China, Mexico, France and South Korea. Mike graduated with distinction from the Missouri University of Science and Technology with a B.S. in Mechanical Engineering.
Nate Shutes
VP Global Fulfillment & Logistics
Blu Dot
Nate Shutes is the VP Global Fulfillment & Logistics for Blu Dot, a modern furniture designer and retailer headquartered in Minneapolis, MN. With more than 20 years in the industry, he has held several positions of increasing responsibility working for shippers, 3PLs and carriers. With deep expertise in big and bulky products Nate has become sought after for his insights into operations, technology and the customer experience. He is also the host of Logistics Founders with Nate Shutes and the Bootstrapper's Guide to Logistics – podcasts highlighting entrepreneurs shaping the future of supply chain and the Founder of Ballast, the world's first private community for logistics entrepreneurs. Certified as a Lean Six Sigma Black Belt he also holds a Bachelor's degree in Transportation & Logistics Management from the University of Wisconsin and an MBA from the University of St. Thomas.
Kristen Siemen
VP, Chief Sustainability Officer
General Motors
Appointed to Chief Sustainability Officer in February 2021, Kristen Siemen helps to lead General Motors to a future with zero emissions as the company continues to take bold actions against climate change, including GM's commitment to become carbon neutral in its global products and operations by 2040. Under Siemen's leadership, GM has received numerous recognitions including JUST Capital's MOST JUST Companies, the Dow Jones Sustainability Indices Gold Class for Corporate Sustainability Leadership, and Ethisphere's World's Most Ethical Companies for demonstrating exceptional leadership and commitment to business integrity. Siemen began her career with GM in 1994 and served in a number of engineering and staff positions of increasing responsibilities. Since 2010, she has held senior leadership positions in several global engineering functions including Electrical Engineering, Thermal Engineering, Test and Validation, and Energy, Certification and Compliance. In addition to her accomplished technical career, Siemen is also passionate about promoting inclusion and gender equality. She was instrumental in creating GM's career reentry program, "Take 2," as well as the GM Women Ally Program and serves as GM's key executive for the Society of Women Engineers. Since transitioning into her role as CSO, Siemen has garnered several individual recognitions for exemplary leadership, including Crain's Notable Leaders in Sustainability, Future 50 Tech, and Sustainability Magazine's Top 100 Women in Sustainability. Siemen serves on multiple sustainability advisory boards, and on the Oakland University School of Engineering &; Computer Science Advisory Board, where she received both her bachelor's and master's degrees in Electrical Engineering.
Andre Simha
Global Chief Digital & Innovation Officer
MSC Mediterranean Shipping Company
Andre Simha is Global Chief Digital & Innovation Officer of MSC Mediterranean Shipping Company, a global leader in container shipping and logistics. André believes the container shipping industry's future depends on its ability to innovate and use digital technologies to simplify processes and unlock value for customers. Digital advocacy has always been a core part of André's professional career, as he works with industry counterparts and supply chain professionals to leverage the power of digitalisation, collaboration and standardisation to create interoperable solutions. Andre also serves as the Chairman of the Supervisory Board of the Digital Container Shipping Association (DCSA.org), a neutral and non-profit organisation that drives interoperability in the industry through standardisation. He is also a member of the Smart Maritime Network Counsel, an industry membership group focused on promoting the benefits of enhanced integration, standardisation and data sharing among stakeholders within the maritime and transport logistics sectors.
Angad Singh
Global Director Of Innovation
Aramex
Angad Singh is the Global Director for Innovation at Aramex. He is responsible for managing the Company's current innovation product portfolio along with the Franchising business, which is defining and building the next generation of products and expansion for Aramex. He joined Aramex in August 2019 as Regional Director for Ground Operations (GCC and LEVANT), where he was responsible for building and executing the strategic roadmap towards a higher operational productivity, compliance and efficiency through investments in infrastructure, technology, equipment, systems and people at the ground operations level. Under this role, he scaled up and managed operations (revenue > $1 billion). Prior to joining Aramex, Angad served as the Global Director of Operations and Programs at Fetchr, where he led their operations, business expansion and growth, and succeeded in scaling the company to 7 countries, disrupting the last mile space. Before that, he worked with the Alibaba Group based in Singapore, leading the development of marketplace e-commerce across Southeast Asia. He has a deep knowledge and a strong e-commerce and supply chain background having helped Amazon set up and manage fulfillment operations in India from the ground up to almost a million orders a day. Angad holds a Bachelors degree in Mechanical Engineering and also an MBA from London Business School.
Andrew Smith
SVP
Circle Logistics
Over his 14 year career in Logistics, Andrew Smith has been an industry leader, innovator, Board Member, speaker and advisor. As SVP of Circle Logistics, Andrew has grown from the ground up 5 offices and 250 staff, and led corporate growth initiatives such as Enhanced Visibility, Digital Freight Matching, and Fraud Prevention across the entire $700m company.
Chris Smith
CEO & Co-Founder
Slip Robotics
Chris Smith is the CEO & Co-Founder of Slip Robotics. Chris has over a decade of experience in robotics and industrial engineering, including leading factory simulation and material flow optimization at Tesla and Cummins. Chris holds an MBA and Masters in Industrial Engineering from Brigham Young University.
Evan Smith
CEO & Co-Founder
Altana Technologies
Evan Smith is the co-founder and CEO of Altana Technologies. Altana Technologies transforms the world's public and non-public data into the world's only intelligent, dynamic map of the global supply chain. Through Altana, organizations across the public and private sectors are building a more resilient, secure, inclusive, and sustainable globalization. Prior to Altana, Evan has been a founder, investor, and leader in several supply chain, clean technology, and data businesses. Evan holds a Bachelor's degree in Economics from Yale University.
Rachelle Snyder
CEO & Co-Founder
Arrive
Rachelle Snyder is the Co-Founder & CEO of Arrive, a technology and reverse logistics company that powers recommerce for the world's most innovative brands & retailers. In addition to building an award-winning company that has been featured in publications like Forbes, NYT & WSJ, Rachelle was named one of Entrepreneur Magazine's 100 Most Powerful Women of 2020. She has led her company to become the essential recommerce solution in helping companies reach more consumers, increase revenue, and advance sustainability initiatives. Arrive was named the 4th Most Innovative Retail Company in 2022. Prior to launching Arrive, Rachelle worked to improve education and earned degrees from DePaul University & the University of Pennsylvania. She currently resides in Los Angeles.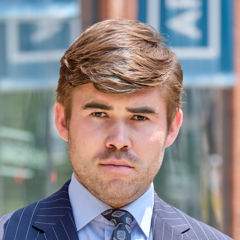 Andrew Sobko
CEO
CDL 1000
Andrew Sobko is CEO of CDL 1000, a supply chain logistics company powered by groundbreaking, AI-driven transportation solutions,. He's an entrepreneurial business leader passionate about technology. Sobko has built a reputation on innovation, integrity, sustainability, environmentalism, and philanthropy. His portfolio of professional endeavors touches multiple industries with notable successes in artificial intelligence (AI), finance, logistics, and recyclable materials.
Carrie Song
VP, Renewable Road Transportation, Americas
Neste
Carrie joined Neste in 2020 and has spearheaded the growth and expansion of Neste MY Renewable Diesel in the North America market since then. Carrie is passionate about renewable fuels and other new technologies and innovations that can help the transport industry cut carbon emissions. Carrie has a track record of success in driving business growth for both Fortune 500 companies and startups in a variety of industries, including global commodity trade, IT, capital goods, retail consulting, energy and oil and gas. Carrie holds a BA in Economics and Public Administration from University of International Business and Economics in China, a Master in Management from London School of Economics in the UK, and a Master of Science in Marketing Research from Texas A&M University in the US.
Gene Song
CEO
SeaVantage
Gene Song is the Founder & CEO of SeaVantage and Korea ORBCOMM, where he has been instrumental in developing maritime data solutions. Prior to this, he played a significant role as a Board of Directors member at ORBCOMM Inc. and as an Investment Director at INVESCO Asia Limited, showcasing his strong grasp of business intricacies. Gene holds a degree from Korea University and an MBA from The University of Wisconsin, Milwaukee, USA. His impactful contributions have firmly established him as a leading figure in shaping the global business arena.
Matt Soule
CEO & Co-Founder
Parallel Systems
Matt Soule is the co-founder & CEO of Parallel Systems, a company developing autonomous, battery-electric rail vehicles to transform the freight industry. Parallel's technology enables railroads to improve service quality and create more flexible terminals to convert more freight to rail. The system complements electric drayage trucks and allows shippers to realize zero emissions freight lanes. Parallel's vehicles work alongside traditional trains and integrate with existing railroad infrastructure. Matt has over 20 years of experience developing advanced technologies within established and regulated industries. Previously, he spent 13 years at SpaceX in various roles including Senior Director of Avionics where he led a department of 300 people in the design and testing of electronics for reusable launch vehicles and manned commercial spacecraft. Matt received a Master of Science in electrical engineering from the University of Southern California, and a Bachelor of Science in electrical engineering from Northwestern University.
Danielle Southcott
CEO & Founder
Veer Voyage
Founder of the award-winning SAILCARGO INC. and Veer Group (which is nominated for the EarthShot prize), Danielle was named by the Royal Institute of Naval Architects as one of the most influential women of the past century, and was listed by The Ocean Opportunity Lab as an inspirational female founder to watch. Originally from the Great Lakes of Canada, Danielle began sailing at age 13. A graduate of the ''Enkhuizer'' Sea Academy, she learned Dutch to graduate. She obtained her 200T masters ticket at the age of 21 which empowered her to captain of the flagship of Barbados, cargo schooner RUTH. Danielle wrote and implemented the successful beach-launch of RUTH, which was the largest ship built in the history of the country. She is co-founder of a Costa Rican non-profit that plants thousands of trees and creates jobs in a vulnerable coastal community. Each year Danielle's company sponsors a young lady to sail on the tallship ST. LAWRENCE II – a ''thank you'' to the Canadian ship that first inspired her.
Bhavani Subramaniam
Chief Supply Chain Officer
Serta Simmons Bedding
Bhavani Subramaniam is the Chief Supply Chain Officer of Serta Simmons Bedding (SSB). In this role, he is responsible for SSB's supply chain functions including Manufacturing, Quality, Engineering, Planning, Logistics and Technology. Bhavani has 25 years of experience in global supply chain and operations with leading consumer and retail brands. He joined SSB from Walmart, where he led Supply Chain and Inventory Management for various divisions and helped scale their eCommerce business. Prior to Walmart, Bhavani led Global Transportation and Last Mile Delivery at Starbucks, and was responsible for setting up their supply chain in India. He also played operations and supply chain leadership roles at Amazon and Sara Lee. Bhavani earned a bachelor's degree in Statistics from the University of Mumbai and an MBA from the Kenan-Flagler Business School at the University of North Carolina, Chapel Hill.
Mark Szakonyi
Executive Editor
The Journal Of Commerce By S&P
Mark Szakonyi leads the Journal of Commerce's editorial team of nearly two dozen editors, correspondents, and analysts, providing business-critical and data-heavy intelligence and analysis. He oversees the Journal of Commerce website, including the Gateway, and the bi-monthly magazine. Szakonyi also writes a column, drawing on more than 15 years reporting and analyzing the container shipping industry. His work has been quoted in general business news media including the BBC, Bloomberg, The Economist, CNBC, NPR, and USA Today.
Derek Szopa
CEO & Founder
CloudSort
Derek founded CloudSort with the goal of reinventing what's possible in the supply chain's "middle mile" through a platform built for today's shipping complexities. CloudSort's model drives efficiency, flexibility and scalability, through a system that works for everyone. Underpinned by trust and aligned incentives, this agile and adaptive approach harnesses predictive technology to sort smarter, route better, and unlock competitive advantage across the largest link in the supply chain. CloudSort's solutions integrate seamlessly with its partners' operations to help them seize opportunities in a safe and streamlined way. Derek has extensive industry experience having spent five years at Amazon leading the transportation engineering team responsible for creating delivery pathways for its Sort Center network and completing the formative planning for Amazon's air cargo business. While at Amazon Air, he established the business requirements for airport gateways, some of the largest capital allocation decisions in Amazon's history. Prior to Amazon, Derek held leadership positions at FedEx for more than 12 years, ultimately supporting the formative years of SmartPost and earning FedEx's highest award for performance. Early in his career, he served as an officer of the Marines for eight years, with responsibilities that ranged from training the teams responsible for protecting or recovering national assets, such as embassies and nuclear material, to coaching senior foreign officials serving in a combat environment. Derek completed the Executive MBA Program at Columbia Business School while serving as a senior manager in operations for FedEx. He earned his Bachelor of Arts (BA) in criminal justice from the University of Saint Thomas. When not helping clients create the best possible brand experiences for their e-commerce businesses, he enjoys spending time with his wife and two children, spending time outdoors, and taking road trips to new places.
Jake Tauscher
Partner
G2 Venture Partners
Jake is a Partner at G2 Venture Partners, where he is focused on supporting companies that are disrupting industry, sustainably by applying technology in novel and innovative ways. Jake supports G2's investments in Motive, LightGuide Systems, AiDash, LinkSquares and AssetWatch. Prior to joining G2, Jake invested in large industrial companies while at Advent International, working in diverse sectors including water, distribution, manufacturing, and software. Before Advent, Jake worked in the operations group at a manufacturer and consulted with large industrial companies while at Bain and Company, Jake combines this experience from working in industry with a passion for tech and sustainability. He is a self-taught amateur data scientist, with a focus on machine learning, and he has supported start-ups in the software and space sectors. Jake holds a B.A. in Mathematics from Vanderbilt University, and an M.B.A. from Harvard Business School.
Glenn Taylor
Logistics Editor
Logistics Editor
Glenn covered the retail industry for more than six years prior to joining Sourcing Journal in 2020. As the leader of SJ's logistics coverage, Glenn oversees all things land, sea and air from the first mile to the last.
Herbert ten Have
Founder & Director, Strategic Alliances
Fizyr
Herbert has successfully founded, grown and sold several companies. From 2016 to recent, he has been running Fizyr, an Amazon Picking Challenge Winner, using deep learning software for picking unknown items. With his team, Fizyr has successfully grown to an international company serving several top 20 clients in logistics.
Marc Theermann
Chief Strategy Officer
Boston Dynamics
In his role as Chief Strategy Officer, Theermann oversees the development and implementation of Boston Dynamics' commercialization strategy. As a member of Boston Dynamics' executive team, he is responsible for partnerships, sales, marketing, new product strategy, and shareholder management. He joins Boston Dynamics from Google, where he was responsible for cross-product strategy and key account management for the global gaming and startup verticals. Theerman has more than two decades of experience working with high-growth companies, including PlaceIQ, AdMeld, which sold to Google ($400M), and Millennial Media, which he sold to AOL/Verizon for $250M. He holds an MBA degree from Northeastern University, and a Masters in International Management from Thunderbird. He speaks English, German, and French, is married and has two daughters.
Charu Thomas
CEO & Founder
Ox
Charu Thomas is a Forbes 30 under 30 CEO & Founder at Ox, the world's first Human Centered Automation company powering supply chain operations. Earlier this year, Ox raised $12.6M in Series A funding co-led by BBG Ventures and MaC Venture Capital. The round also includes participation from existing investors, Cortado Ventures, Revolution's Rise of the Rest Seed Fund, Florida Funders, KCRise, Tech Square Labs, and Vuzix, and new investors, Atento Capital and Agya Ventures. Over the past 18 months, Ox has grown from 4 to 30 full-time employees. Ox has been featured in leading publications like The New York Times, Business Insider, Axios, and Forbes.
Marc Tomkinson
CTO
C3 Solutions
Marc has been a critical member of the C3 Team, beginning his work at C3 Solutions in 2001 - the year the company was founded. After pursuing studies in Engineering from the prestigious McGill University, he continued to excel in various roles within C3, including Director of Product Innovation and Vice President of Product Development. Throughout his impressive career at C3, Marc has managed and worked on numerous projects in businesses ranging from grocery, retail, 3PL, and many other industries. In April of 2023, Marc was promoted to Chief Technology Officer (CTO).
Jordi Torrent
Head Of Strategy
Port Of Barcelona
Jordi Torrent is currently the Strategy Director of the Port of Barcelona. In this position, he has recently developed the Port's IV Strategic Plan which has adapted the Port's strategy and objectives to the latest global and regional trade and logistics trends. He is particularly involved in the intermodal sector, and has designed and implemented initiatives in this field, such as the development of PPP projects of inland terminals and rail services in Spain and France. He has been involved in the Port, logistics and rail sectors for 15 years. Jordi Torrent is also Managing Director of the company B2B Logistics Busan Barcelona Hub, and member of the board of directors of several societies managing intermodal terminals in Spain and France. He represents the Port of Barcelona in various international organizations, such as WPCAP, MEDports and ESPO. He holds a Law Degree from the Autonomous University of Barcelona and a Master Degree on International Affairs from the University of Barcelona. He has also an advanced Management program from ESADE Business School.
Brittany Traylor
CEO
TraylorTranspo
Meet Brittany Traylor, the unstoppable powerhouse who conquered adversity and journeyed from German foster care to founding a million-dollar business in the US. As a CEO with a driver's seat perspective, Brittany revolutionized transportation operations by connecting the missing dots. Embracing AI-assisted best practices, she crafted a win-win scenario, proving that simplicity is at the heart of genius solutions.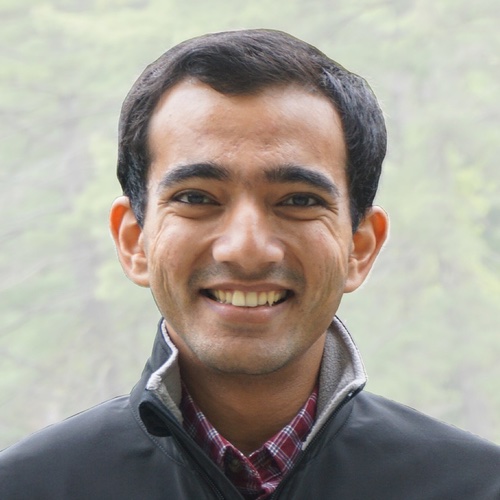 Parthsarathi Trivedi
CEO & Co-Founder
Skylo
Bhavani Subramaniam is the Chief Supply Chain Officer of Serta Simmons Bedding (SSB). In this role, he is responsible for SSB's supply chain functions including Manufacturing, Quality, Engineering, Planning, Logistics and Technology. Bhavani has 25 years of experience in global supply chain and operations with leading consumer and retail brands. He joined SSB from Walmart, where he led Supply Chain and Inventory Management for various divisions and helped scale their eCommerce business. Prior to Walmart, Bhavani led Global Transportation and Last Mile Delivery at Starbucks, and was responsible for setting up their supply chain in India. He also played operations and supply chain leadership roles at Amazon and Sara Lee. Bhavani earned a bachelor's degree in Statistics from the University of Mumbai and an MBA from the Kenan-Flagler Business School at the University of North Carolina, Chapel Hill.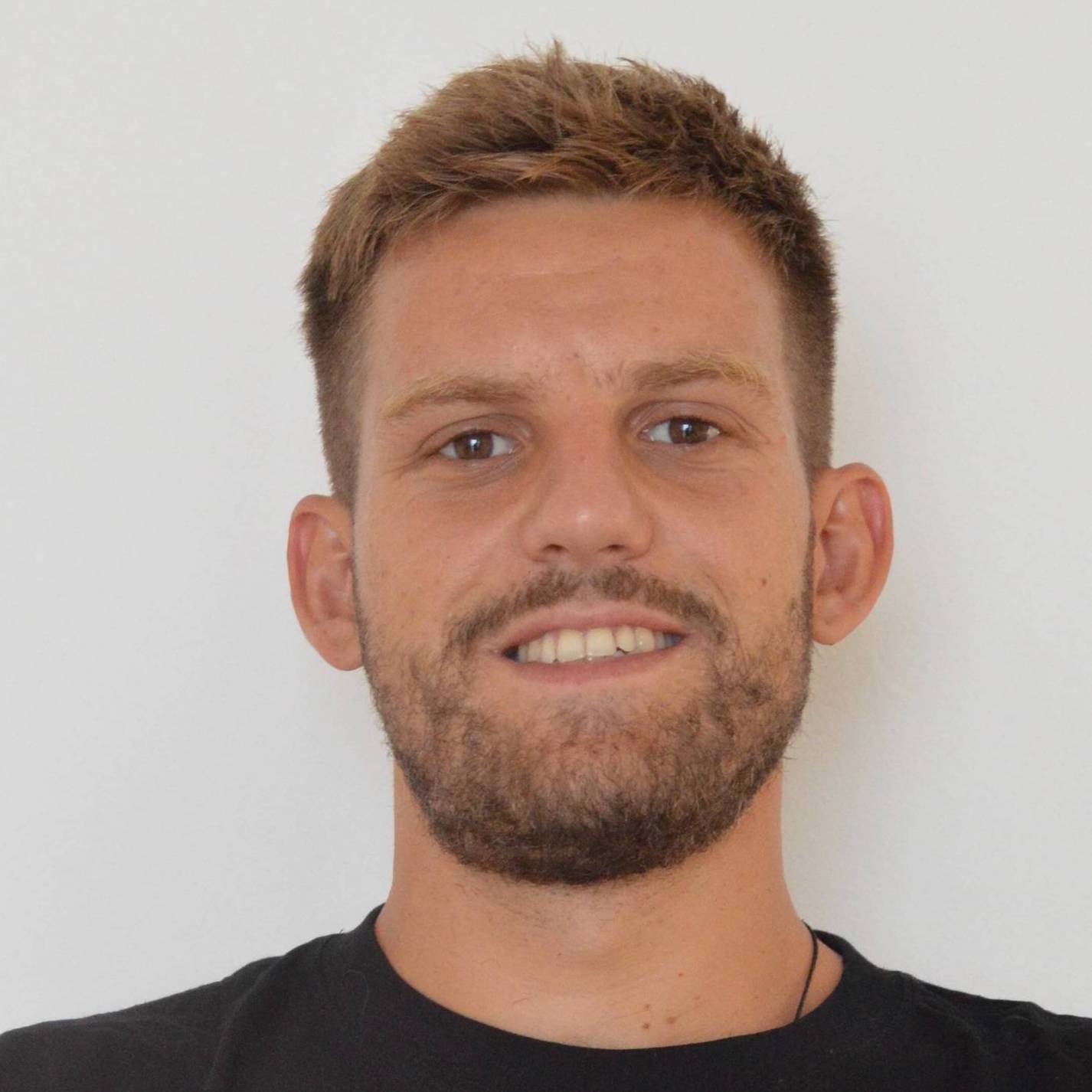 Santi Ureta
CEO & Co-Founder
Papaya Dash
With almost a decade of logistics and last-mile tech experience, including roles at Deliveroo and establishing a sustainable fleet at Dija (acquired by GoPuff), Santi, CEO and co-founder, brings a wealth of expertise. Having personally experienced the challenges of running an electric fleet, he is now committed to assisting companies in transitioning to electric fleets.
Pras Velagapudi
Chief Architect & VP Of Innovation
Agility Robotics
Pras Velagapudi joined Agility Robotics as Chief Architect and VP of Innovation in 2023. He brings decades of experience in robotics planning and control, and creating and deploying robots into home, industrial, and outdoor environments. He most recently was a VP of Engineering and Chief Architect of Mobile Robotics at Berkshire Grey, deploying fleets of hundreds of robots to logistics applications. At Agility, Pras is focused on pragmatic product-relevant innovations, driven by the vision and strategy for Agility's bipedal robot Digit, operationalizing the company's research and development efforts, and continually exploring what's new. Pras received his B.S., M.S. and Ph.D. from Carnegie Mellon University.
Vignan Velivela
CEO & Co-Founder
AtoB
Vignan is the co-founder and CEO of AtoB (atob.com). They build next-generation fuel cards and payments for transportation fleets. They have raised over $200 million in capital and serve tens of thousands of businesses ranging from SMBs to Fortune-10 companies. AtoB is recognized by Forbes and World Economic Forum as the emerging leader in transportation payments worldwide.
Mario Veraldo
CEO
MTM Logix
Mario Veraldo is a seasoned leader, innovator, and founder in the supply chain and logistics world. As the founder and CEO of MTM Logix, he brings over two decades of global experience to his role, utilizing his knowledge to deliver solutions that meet the complex needs of today's supply chain and logistics clients. Mario's expertise was honed during his 23-year tenure at Maersk, where he ascended to the role of CEO for Mexico and Central America. His positions span several countries and functions, enabling him to develop a deep understanding of supply chain and logistics customer needs. His international experience gives him unique insights into the diverse challenges industry operators face worldwide. Following his successful career at Maersk, Mario channeled his extensive expertise into founding MTM Logix in 2020. His vision was to create a company that could handle the intricacies of supply chain management, providing customers with the peace of mind to concentrate on their primary business operations. Since its inception, MTM Logix has experienced tremendous growth under Mario's leadership. The company's unique offering of fully customizable and automated control towers has set it apart in the competitive market, leading to high customer satisfaction and strong business performance.
Maria Villablanca
CEO & Co-Founder
Future Insights Network
Maria Villablanca is the creator of the supply chain and business transformation podcast Transform Talks, the author of the Transform Thoughts LinkedIn newsletter series, an official Gartner Peer Ambassador, a Brinc mentor for the Oxagon x McLaren Accelerator, and the Co-founder and CEO of The Future Insights Network, a fast-growing network of over 130,000 manufacturing and supply chain leaders. Maria has interviewed hundreds of senior business and thought leaders from the world's most admired organizations to cut through the hype and noise around supply chain and business transformation. Her contributions to the supply chain industry as a creator and to the world of business as an entrepreneur and woman in business have won her several awards, including Top 100 Influential Women in Supply Chain, Top 10 Most Empowering Business Women Leading Through The Change, The Most Acclaimed Leaders in Supply Chain and Elite League of Women in Supply Chain, Top 10 Most Recognized Women Entrepreneurs to Follow in 2022, and Top 100 Women in Supply Chain.
Dana von der Heide
CCO & Founder
Parcel Perform
Dana is the Founder and Chief Commercial Officer of Parcel Perform, the leading data and delivery experience platform for businesses covering 1045+ logistics carriers worldwide. She leads the global go-to-market strategies and expansion efforts alongside the growth and commercial strategy within the company. The German-born entrepreneur and e-commerce logistics enthusiast worked in global strategy and regional business development roles for international logistics companies in Europe and Asia. Dana is a member of the distinguished eFounder Fellowship program by Alibaba, a network of international entrepreneurs and business leaders passionate about driving digital transformation. She also co-hosts the logistics podcast series 'The Logistics Tribe' and is an advisory board member of the German Logistics Association (BVL - Bundesvereinigung Logistik). Dana is based in Berlin and shuttles among Parcel Perform's offices in Singapore, The United States, Germany, and Vietnam. She is passionate about tech, change management, conscious leadership, and the latest e-commerce trends; her ambition is to pioneer digital transformation in e-commerce logistics with passion, empathy, and conscious collaboration.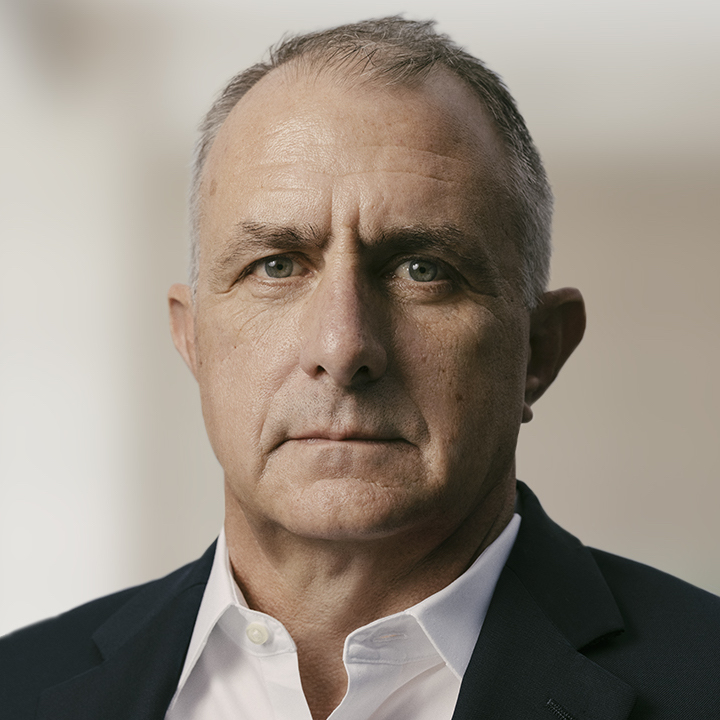 Tom Walker
CEO & Founder
DroneUp
Tom Walker is the Founder and CEO of DroneUp, an American technology company specializing in advanced commercial drone services. Previously, Tom served as an Officer in the U.S. Navy for almost 17 years, pioneering government digital reform through re- programming and web enablement of systems to support both U.S. and International Special Forces. As a natural early adopter of innovative technology, his interest turned to drones many years ago. Working with a team of industry veterans and experts, Tom built DroneUp to be the largest drone delivery operation in the United States. DroneUp's mission is to bring the tremendous benefits of drone technology to communities, businesses, and society. Clients and partners include Walmart, Brookfield Properties, Quest Diagnostics, NATO Allied Command, and many more. Tom has served as an advisor to the White House on technology innovation and its impact on the emerging workforce and is a member of the Forbes Technology Council. He resides in Chesapeake, VA with his wife, Dyanne, and a fleet of drones.
Chuck Wallace
CEO & Co-Founder
HDVI
Chuck Wallace is the CEO and co-founder of HDVI. He has decades of experience in the insurtech, mobility, and freight and logistics markets -and the intersection between these three industries. Prior to founding HDVI, Chuck held senior operating roles in leading consumer financial services and technology companies, including co-founder of Esurance (acquired by Allstate in 2011); head of operations at Automatic Labs (connected car and connected insurance platform company acquired by SiriusXM in 2017); president at uSell.com (eCommerce platform company for the sale of used mobile consumer electronics), and was the CEO at Ustream.TV (live video broadcast platform company acquired by IBM in 2016). Chuck started his career as a United States Air Force instructor pilot, first teaching young men and women to fly at undergraduate pilot training in Lubbock, Texas, and then flying the C-130 Hercules in Frankfurt, Germany, and Willow Grove, Pennsylvania. Chuck is a graduate of the US Air Force Academy. He earned an MBA from the Wharton School and a Juris Doctor degree from the University of Pennsylvania Law School.
Phoebe Wang
Investment Partner
Amazon Climate Pledge Fund
Phoebe Wang serves as the investment partner at Amazon Climate Pledge Fund, a $2 billion venture investment fund supporting the development of sustainable technologies and services that will enable Amazon to meet its net-zero carbon goal. Her investment focus area covers climate tech companies in transportation & logistics, energy generation, storage, and utilization, buildings, manufacturing & materials, circular economy, food & agriculture, and carbon removal. She has over a decade experience in climate tech with strong passion in fighting climate change for the future generations. She was also an ex-entrepreneur and built a start-up in technology commercialization. Phoebe was the recipient to Top 10 Entrepreneur by Silicon Valley Innovation & Entrepreneurship Forum (SVIEF) in 2016, Global Corporate Venturing Top Rising Star in 2020, and the US Department of Energy (DOE)'s Business C3E Award in 2022. Phoebe is a Charterholder of Chartered Financial Analyst (CFA), with an MBA concentrated in Climate and Finance, and a BSc in Materials Science and Engineering. Phoebe has invested in frontier tech companies such as Genecis Bioindustries, ZeroAvia, Veros Systems (acquired by Baker Hughes), Ionomr, Aurora Hydrogen, Bluware, Quanterra, South 8 Technologies, Antora, Celadyne, Li Industries, Aurora Hydrogen, Connected Freight, FreeWire, Xpansiv, Zubie, and currently sit on Rocky Mountain Institute Third Derivative Corporate Advisory Board, Global Corporate Ventures Advisory Board, Counterpart Venture Council Advisory Board and Rice Alliance Energy Advisory Board. She is a frequent guest lecturer at Brandeis University, UC Berkeley, MIT and Rice University. In her free time, Phoebe enjoys reading, working out and practicing vipassana.
Spencer Ware
CEO & Co-Founder
REPOWR
Spencer Ware is the Co-Founder and Chief Executive Officer (CEO) at REPOWR. Spencer co-founded REPOWR in 2021 with Patrick Visintainer to address challenges within the logistics industry, particularly the underutilization of trailing assets. Together, Ware and Visintainer aimed to bring an "asset-as-a-service" or more specifically a "trailer-as-a-service" model to trucking. Prior to co-founding REPOWR, Ware worked in transportation insurance and liability at McGriff where he recognized the inefficiencies, downtime, and costs associated with underutilized equipment within the industry. Ware attended the University of Mississippi, earning a Bachelor's Degree in Risk Management & Insurance​​. He now lives in Chattanooga, TN, with his wife, Wynne, and their dog, Mosely.
Sean Waters
VP Of Product Compliance & Regulatory Affairs
Daimler Trucks North America
Sean Waters is the Vice President of Product Compliance and Regulatory Affairs for Daimler Truck North America ("DTNA") and Detroit Diesel Corporation ("DDC").  His responsibilities include supporting the development of smart emission and transportation policies by directly encouraging research into numerous areas affecting heavy-duty commercial products.  He has also worked with regulatory agency leadership on standard-setting initiatives, most recently on heavy-duty engine and vehicle greenhouse gas standards.  In addition, Waters has extensive knowledge of other heavy-duty regulations such as for criteria emissions, onboard diagnostics, fuel quality, and safety.  He serves on the Executive Committee of the Truck and Engine Manufacturers Association ("EMA") where he provides advice, counsel, and recommendations on the scientific and technical aspects of programs related to commercial truck emissions control strategies and safety technologies.   Sean is also on the Board of Advisors for the University of California Davis Institute of Transportation Studies, the Board for Oregon Business & Industry and the Board for Portland Business Alliance. Sean is married, with two children, four cats, a dog and a hedgehog.
Allan Watters
Head Of Innovation
Vector Security Networks
As Head of Innovation at Vector Security Networks, Allan brings over 30 years of industry experience and is responsible for working with customers and the Vector Security Networks teams to develop new offerings and services. Allan joined Vector Security Networks in 2021 after spending much of his career leading loss prevention teams for multi-billion-dollar retail corporations.
Rahmel Wattley
Founder
Truck N' Hustle Media
Judy Webb-Hapgood
VP, Supply Chain & Support Services
UW Health
Judy Webb-Hapgood, MBA - System VP/Supply Chain & Support Services for UW Health System (Wisconsin & Northern Illinois) Judy oversees the supply chain operations & support services for a $4.3 billion academic system with approximately 1,797 physicians and 22,000 staff at seven hospitals and 82 outpatient sites. An integrated health system of the University of Wisconsin-Madison, with core clinical sites in Madison, WI and Rockford, IL serving more than 700,000 patients each year in the Upper Midwest and a partnership in a 350,000 members health plan. Manage multiple revenue and non-revenue generating business units across Wisconsin and Illinois that include Procurement, Sterile Processing, Material Management, Clinical Quality Value Analysis, Clinical Nutrition, Culinary Operations, Surplus Operations to include a Recycle program, Cafeterias & Retail space; Health Technology Operations, Mail services, Vendor management ops, Transportation/Courier Services, and a Distribution Service Center/Warehouse. Judy comes to UW Health from The University of Oklahoma where she served as the System Associate Vice President of Procurement. The University of Oklahoma is a $2.5 billion academic system with approximately 1,300 physicians and 14,000 staff. She led procurement operations at multiple campuses to include Norman, Health Sciences Center, Tulsa, and international campuses. Ms. Webb-Hapgood's leadership at OU encompasses the acquisition life cycle supporting numerous areas to include academics, clinics/hospitals, physician group, facilities, real estate, food services, vendor dinning, catering, golf course, airport, athletics, police department, fire department, information technology, marketing, human resources, finance, and administration. During her tenure at OU, she directly supported the merger of OU Physicians Group and OU Medicine (the hospital enterprise) into a single enterprise, OU Health. She also helped grow the 2020 research portfolio to a university record of $377.6 million, an increase of 22.19% from 2019 amidst the Covid pandemic. Prior to joining the private sector, she had a distinguished 20-year career in public service as a commissioned officer in the United States Air Force. Ms. Webb-Hapgood served in a variety of positions to include Hospital Administrator/Medical Service Corps Officer providing direct patient care, contracting, finance, quality, medical readiness, human resources, medical operations, and multiple training platforms. She earned her Bachelor of Science in Biology/Chemistry from Southwestern Oklahoma State University, her Bachelor of Science in Nursing from the University of Oklahoma Health Sciences Center, and her Master of Business Administration from Embry-Riddle Aeronautical University. Ms. Webb-Hapgood has served on the Ohio Veterans Advisory Committee, the Health Policy Institute of Ohio Advisory Group, and is currently on numerous boards and committees.
Peter Weis
CIO, SVP Of Supply Chain
ITS Logistics
Peter Weis, Chief Information Officer & Senior Vice President of Supply Chain Services for ITS Logistics, has over 20 years of global CIO experience and a leadership track record that spans both start-ups and Fortune 500 companies. In addition, Weis served as Global CIO for Matson Navigation and taught an IT leadership course at the University of California Berkeley for five years. In his new role at ITS Logistics, he'll be responsible for developing world-class, enterprise-level, cloud-based supply chain technology.
Sean Whitehouse
SVP, Supply Chain
DICK'S Sporting Goods
Sean Whitehouse currently serves as senior vice president, supply chain, a role he has held since joining DICK'S Sporting Goods in May 2022. In this role, Sean is responsible for the leadership of the company's supply chain strategy, global logistics, distribution and fulfillment operations. Prior to joining DICK'S, Sean spent over 20 years at Kurt Salmon Associates (KSA) and Accenture, most recently serving as global retail supply chain lead. Before joining KSA, Sean spent more than seven years as a U.S. Marine Corps officer mostly leading supply chain and distribution center operations in North America, Asia and the Middle East. ​ Sean earned his bachelor's degree from Villanova University and a Master of Business Administration from Fuqua School of Business at Duke University.​
Andy Whiting
CEO & Co-Founder
Better Trucks
Andy Whiting is co-founder and CEO of Better Trucks. An inventor, entrepreneur, and business executive, Andy loves to solve complex, real world problems with technology. He decided to make delivery "better" with Better Trucks, a software-driven, last-mile delivery carrier built for digital commerce. Andy cut his teeth in the logistics industry leading an Amazon Delivery Service Provider in Chicago. Prior to his logistics career, he led business development for strategic growth at Soltice, a software engineering firm serving Fortune 500 clients. He spent five years as co-founder and head of product development for venture-backed startup Clean Urban Energy, specializing in energy optimization for large commercial buildings. Andy is a proud native of Paducah, Kentucky and graduated from the University of Notre Dame.
Drew Wilkerson
CEO
RXO
Drew Wilkerson's vision, brokerage expertise and executive leadership are central to RXO, delivering sustained company growth and value to investors and customers for more than a decade. A transportation industry veteran with 15 years of brokerage leadership experience, Mr. Wilkerson joined RXO's predecessor company in 2012. He was subsequently promoted to regional vice president, president of the North American brokerage business and then, in 2020, president of North American Transportation. He was selected as CEO when RXO was established as an independent company in 2022. He has leadership and P&L responsibility for RXO's North American truck brokerage business and complementary brokered services of managed transportation, last mile logistics and global freight forwarding. Prior to RXO, Mr. Wilkerson spent six years with C.H. Robinson, rising in experience and roles through sales, carrier relations, operations and customer relations. He graduated from the University of South Carolina with a degree in public relations.
Wesley Williams
Head Of Logistics
Daily Harvest
Wesley is the Head of Logistics at Daily Harvest, overseeing warehousing, distribution, fulfillment, inventory control, transportation, and parcel delivery. With over 10 years of experience in leading supply chain functions and consulting, his expertise lies in navigating complex supply chains in the food products industry. A veteran of the startup world, he has joined multiple early-stage ventures, wearing various operational hats and leading product teams. He holds a degree from Illinois State University and resides in Chicago with his wife and three children.
Mat Witte
SVP, Americas
ORTEC
Mathew Witte is Senior Vice President, ORTEC Americas. In this role, Mat is responsible for ensuring ORTEC's customers continue to grow and succeed through data-driven continuous improvement. He is also driving ORTEC's efforts into new markets and industries across North and South America. Mat comes to ORTEC from Mohawk Industries, where he most recently served as the vice president of Warehouse and Delivery Operations for the world's largest flooring manufacturer. In this role, Mat was the executive in charge of all final mile warehouse and delivery operations for North America. Prior to joining Mohawk, Mat led the consulting division of UPS Logistics Technologies, also known as Roadnet. In his time there, Mat developed his reputation as a final mile expert, and developed many value-added consulting initiatives that helped define the final mile software industry. He has an MBA in Supply Chain and Acquisitions from the University of Maryland and a BS in Management. He and his family live in Kennesaw, Ga.
Ariel Wolf
Partner
Venable
Ariel Wolf leads Venable's Autonomous and Connected Mobility group, where he counsels clients facing complex legal and policy issues at the intersection of automation, electrification, connectivity, data privacy, and cybersecurity. Ariel is a recognized thought leader who works closely with vehicle manufacturers, technology companies, advanced equipment suppliers, and software developers to navigate the emerging landscape being transformed by autonomous vehicles (AVs) and mobility technology. Ariel's legal work includes serving as general counsel to the Autonomous Vehicle Industry Association (AVIA), the nation's leading coalition of AV developers, to advance federal, state, and international regulatory priorities for the AV industry. He provides sophisticated legal counseling to clients through the application of general transportation law to novel use cases and technologies, and is a seasoned advocate who represents clients before agencies that include the National Highway Traffic Safety Administration (NHTSA) and the Federal Motor Carrier Safety Administration. Previously, as a senior official in the U.S. Department of Transportation (USDOT), Ariel launched the Department's Non-traditional and Emerging Transportation Technology (NETT) Council, oversaw the Department's efforts on spectrum policy, and developed policies governing automated vehicles, drones, hyperloop, and other innovative technologies. In addition to his legal work, Ariel leverages nearly two decades of government affairs experience to engage with federal and state policymakers and negotiate regulatory frameworks that govern AVs and related emerging mobility technology. He has testified before the U.S. Congress and across the country on autonomous and connected vehicle legislation and is frequently quoted by national media outlets on transportation developments. Ariel is a member of Venable's Privacy Group and his work has been recognized by Legal 500.
Ben Wunderman
CEO & Co-Founder
Packsmith
Ben Wunderman is the Co-Founder and CEO of Packsmith – a logistics startup that's building the future of distributed, decarbonized fulfillment and delivery for the $7.2T global e-commerce opportunity. Packsmith is revolutionizing the last mile of delivery through localized fulfillment for high-growth brands. Prior to founding Packsmith, Ben was instrumental in driving growth and strategy for companies such as Lyft, RingCentral, Postmates, Cruise, and General Motors.
Alex Yancher
CEO & Co-Founder
Passport
Alex Yancher is an accomplished entrepreneur and business leader, currently serving as the Co-Founder and CEO of Passport. With expertise in technology, finance, and management, he has been instrumental in the growth and success of various ventures. Prior to founding Passport, Alex held key positions such as Chief Operating Officer at Pantry, where he revolutionized fresh food retail. As the COO of Lynks.com, he positioned the company as a prominent platform for consumers in emerging markets to access US products. Alex has also held finance roles at companies like Facebook and Morgan Stanley. He also actively advises and invests in startups, offering strategic guidance and support. Alex started Passport in 2017. Since then, the company has achieved substantial success, currently boasting over 1,000 customers and partners focused on direct-to-consumer international shipping.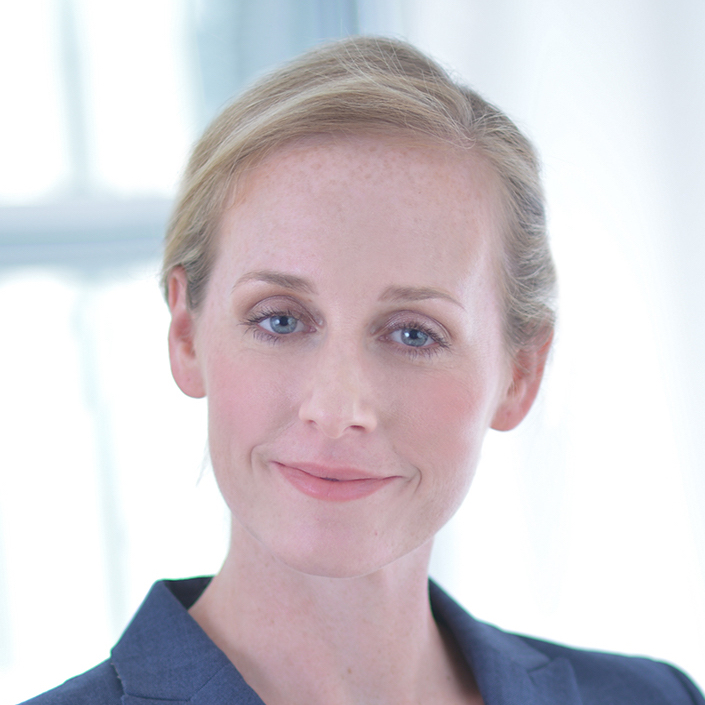 Ashley Yentz
VP, Supply Chain Strategy And Material Flow
Sleep Number Corporation
Ashley Yentz, Sleep Number® setting 80, serves as the Vice President of Supply Chain Strategy and Material Flow for Sleep Number. Ashley leads the continual evolution of Sleep Numbers industry- leading supply chain and logistics operations to optimize how the Company delivers on its mission to improve lives by individualizing sleep experiences. Ashley is driven by her passion for growing engaged communities and linking smart sleep to wellbeing with the proven benefits of the award-winning Sleep Number 360® smart beds. Committed to performance excellence, she and her team work across the Company's end-to-end fulfillment chain to efficiently identify issues and implement sustainable, data-driven solutions nationwide. These strategic efforts continue to improve Sleep Number's foundation for growth as a beloved brand with an agile and resilient fulfillment process that delivers an exceptional customer experience. Named a Top 10 Woman in Logistics by Trade Magazine, Ashley served as Vice President of Supply Chain at LeanCor prior to Sleep Number. In this role, she built and led a team that developed and executed customized logistics and lean enterprise solutions for large private and public companies. She also held various logistics and inventory management roles at Hilti and Toyota.
Uri Yoselevich
CEO & Founder
DockTech
Uri Yoselevich, a maritime entrepreneur with more than eight years of sea time as a naval officer, is the founder and CEO of DockTech. Combining his passions for maritime and technology to build the next generation of maritime logistics, DockTech leverages artificial intelligence and dynamic data to offer real-time status updates of waterway conditions to facilitate maritime operations. The company's solutions also help ensure safe navigation and resource allocation, while improving maritime supply chain efficiency.
Chase Zieman
Chief Data Officer & Co-founder
Cart.com
Chase Zieman is the Chief Data Officer & Co-founder at Cart.com, the leading provider of comprehensive commerce and logistics solutions that enable merchants and enterprises to sell and fulfill everywhere. With nearly 15 years at the forefront of data science and artificial intelligence (AI), he helped launch the company in 2020 and is responsible for building innovative solutions at the intersection of commerce, platform software, and AI. Zieman began his career in AI within the anti-terrorism and fraud detection space at Deloitte before leading data science engineering, digital transformation, and industry solutions at companies including The Home Depot, NRG Energy, and Alteryx. In 2022, he was named the winner of the "Best Superpower" award, announced at TechCrunch Disrupt 2022. Zieman holds a BS and an MBA from Louisiana State University. He is also an advisory board member for artificial intelligence at the University of Texas Health School of Biomedical Informatics.
Itamar Zur
CEO & Co-Founder
Veho
Itamar Zur founded Veho based on the belief that getting a package should be a pleasure. After a failed delivery of a meal kit subscription led him down a customer service abyss, Zur realized that the experience he had anticipated for days fell apart in the last mile. Veho was built on this core insight: customer-first delivery experiences directly impact brands' customer retention and customer lifetime value. With support from a team of industry veterans from FedEx, Uber and Amazon, Zur and his co-founder Fred Cook have grown Veho to provide the most transparent, customer-centric, and flexible last-mile shipping solution for brands radically focused on first-rate customer experience. Veho has since raised over $300M in funding, through its Series B, expanding its technology, team and last mile solution market-by-market to more effectively service e-commerce partners. Prior to founding Veho, Zur held managerial positions at Monday.com and Procter & Gamble (P&G), where he developed the trial platform and supply chain for marketing the Gillette, Always, and Head & Shoulders brands to the Israeli Defense Forces, reaching 70,000 new customers annually. Zur holds an MBA from Harvard Business School, and an undergrad degree from Tel Aviv University.