Who Is Speaking
Hear from more than 250 thought leaders and pioneers. Confirmed Speakers Include:
Nathan Adams
VP, Procurement and Carrier Management
Uber Freight
Nathan Adams currently serves the Uber Freight team in the role of Vice President of Procurement and Carrier Management. In his role, Nathan leads the Truckload and LTL Procurement team, Strategic Carrier Management Team, Claims Team , and Contracting and Pricing Admin. Nathan's team leads over 200 RFP's per year as well as establishing strong carrier relationships for Transplace Customers. Prior to Uber Freight, Nathan has over 18 years of Transportation and Supply Chain Experience form Walmart Stores, Inc. At Walmart, he worked in a variety of roles including Procurement and Carrier Management, General Merchandise and Produce Operations, LTL Consolidation, Supply Chain Strategy and Optimization, and Supply Chain Planning where he was selected to be the transportation lead for the Next Generation Supply Chain Project. Nathan was also responsible for leading the Procurement team and conducting Walmart's RFP's across all modes and managing the carrier relationships for the company.
Rajesh Agarwal
SVP & Head, RPA
Datamatics
Rajesh has over two decades of experience in the IT and ITeS sectors with extensive knowledge in process engineering and innovative technology. A pioneer in the concept of Intelligent RPA since the past decade, Rajesh has been working with Fortune 500 companies, especially leading banks and insurance companies helping them automate several front-end and backend processes, that has led to enhanced productivity and higher business efficiency, resulting in better customer experience. He has proven expertise in the areas of Technology Innovation, IP development, Solution Architecture, Project Management, PreSales, Account Management, Transition Management, and Business Process Reengineering. With a deep understanding of Customer Behaviour and Stakeholder Management from several prestigious projects that he was part of both nationally and globally, Rajesh has won key rewards and recognitions for successfully implementing new business solutions, risk analysis.His team of 200 people are focused on transforming Datamatics from a service-led organization to a solutions and product led organization focused on delivering next-generation business solutions to address the customer's strategic and operational challenges.
Hamaad Akmal
Head of International Operations & Global Logistics
GOAT Group
Hamaad leads GOAT's international operations and global logistics. Over the past 2.5 years, Hamaad has led GOAT's expansion into Europe, East Asia, Southeast Asia, and Australia as GOAT aligns itself with customers and partners across the globe. GOAT is the global platform for the greatest products from the past, present, and future. Since its founding in 2015, GOAT has become the leading and most trusted sneaker marketplace in the world and has expanded to offer apparel and accessories from select emerging, contemporary and iconic brands delivering products to over 30 million members across 170 countries. Prior to this, Hamaad held similar executive leadership positions at Sonance, iPort, and Gateway. Hamaad holds an MBA from the University of California, Irvine and when not working loves spending time with his family and being outdoors.
Enrique Alvarez
Managing Director & Co-Founder
Vector Global Logistics
Enrique Alvarez believes we all have a personal responsibility to change the world. For this reason, he is hardworking, relationship-minded, and proactive. Enrique is the Managing Director at Vector Global Logistics, which is dedicated to changing the world through supply chain. He is proud to say that Vector's success and growing social impact has been built on their results-based culture, a passionate team, and their desire to truly partner with clients. Before co-founding Vector, he worked for the Boston Consulting Group (BCG) where his main focus was on the operations, sales, and supply chain processes. Prior to joining BCG, Enrique worked for Grupo Vitro, a Mexican glass manufacturer, for five years holding different positions from sales and logistics manager to supply chain project leader. He has an MBA from The Wharton School of Business and a BS in Mechanical Engineering from the Technólogico de Monterrey in Mexico. Enrique's passions are soccer and the ocean, and he also enjoys traveling, getting to know new people, and spending time with his wife and two kids, Emma and Enrique.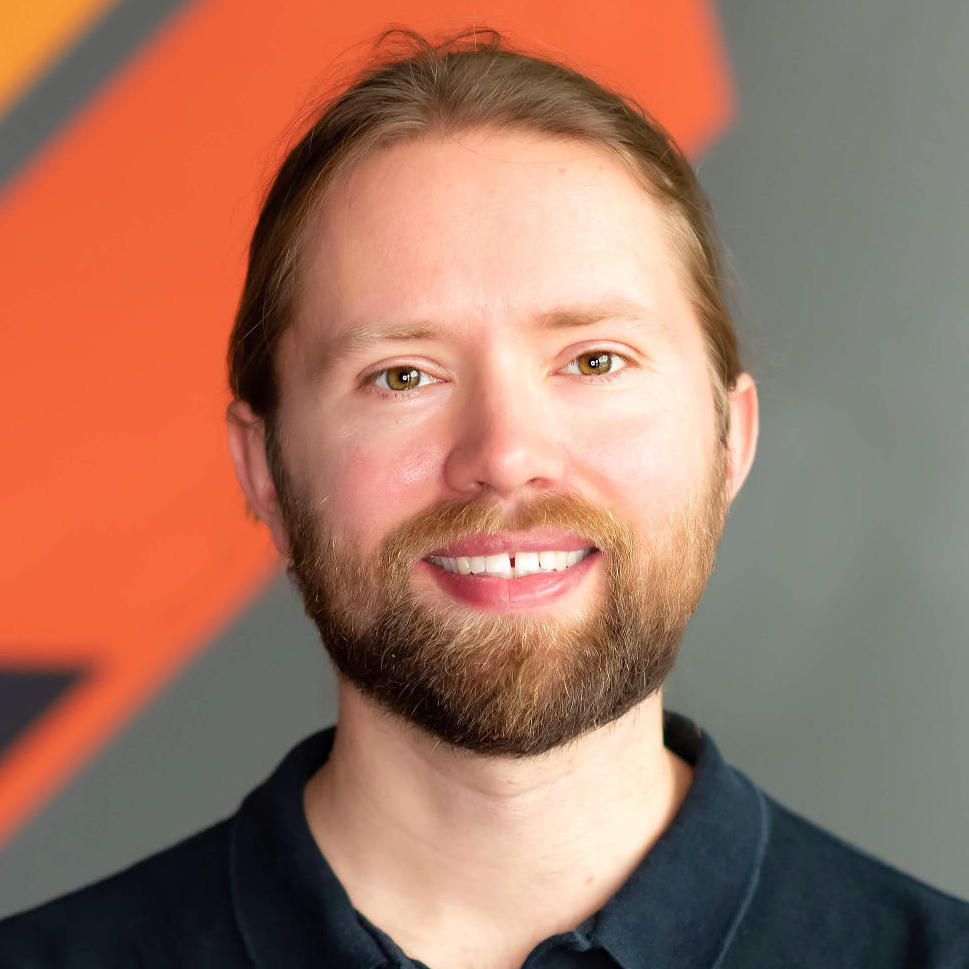 Peter Anderson-Sprecher
CEO & Co-Founder
Fox Robotics
Peter is a co-founder and Chief Executive Officer at Fox Robotics. Prior to founding Fox, he worked on 3D scanning and mobile robotics initiatives at Google Research and Google X. He has degrees from Macalester College and Carnegie Mellon University, with a research focus on collaborative industrial safety systems. When not building robots he spends his time outdoors, particularly in cave exploration and long-distance hiking.
Alexei Andreev
Co-Founder & Managing Director
AutoTech Ventures
Alexei brings to Autotech a long track record of investing in hard science startups related to both hardware and software, and he enjoys working with companies that build competitive barriers to entry via fundamental IP or strong network effects. Previously, Alexei was a Managing Director of NY-based VC firm Harris & Harris Group, leading their Silicon Valley office. Prior to H&H, he was at Draper Fisher Jurvetson (DFJ), contributing to their VC investments in advanced manufacturing, quantum computing, and alternative energy. Dr. Andreev earned his MBA from Stanford, his PhD in Solid State Physics from Moscow Steel & Alloys Institute, and completed coursework for MA in Liberal Sciences from Dartmouth. In his free time, he enjoys studying quantum mechanics, playing basketball, windsurfing, and surrealist artwork. Dr. Andreev previously served as a board director or observer of numerous companies including D-Wave Systems, Adesto Technologies (NASDAQ:IOTS), Xradia (acq. by Zeiss), NeoPhotonics (NYSE:NPTN) and Molecular Imprints (acq. Canon and Magic Leap).
Mark Ang
CEO & Co-Founder
GoBolt
Mark Ang co-founded GoBolt (formerly Bolt Logistics) out of the University of Toronto, where he obtained his Bachelor of Commerce. He was also selected to participate in the Creative Destruction Lab as part of the MBA program, an incubator/accelerator focused on scaling disruptive businesses. Prior to founding GoBolt, Mark worked in various roles spanning investment banking, assurance, and management consulting.
Priyanka Ann Saini
Managing Director
Charlie Pesti
Priyanka Ann Saini is a PR & Marketing professional, content specialist, published author and editor with 2 decades of experience across diverse industries. Managing Director at Philadelphia-based CHARLIE PESTI, the world's best publicist of supply chain and logistics technologies, Priyanka works with start-ups and established technology companies in the shipping, supply chain and logistics sectors, providing services that range from PR, Marketing, Brand Awareness, Lead Generation, Content Architecture, Media & Event Management. Priyanka has worn many hats over the past 2 decades. She was CMO at a Singapore-based Maritime Consulting company, and Managing Editor of a leading UK Maritime publication. She has conducted successful events and training sessions on maritime technology in Singapore, Dubai, Mumbai and Colombo. She is a Director on the Board of Mission Seafarers India Association, the India chapter of UK-based, Mission to Seafarers. Her other professional engagements have seen her work with national publishing giants like The Hindu & Shree Publications, the National Institute of Information Technology (NIIT), the Editorial Board of the Defence Services Staff College (DSSC), Wellington, India, the Princeton Review, among others. She has written extensively on maritime technology trends & core industry issues and has interviewed many thought leaders and industry stalwarts in her career.
Corey Apirian
CEO
Davinci Micro Fulfillment
As an accomplished Supply Chain and Operations Leader with more than 15 years of senior management experience, Corey finds that his successes have been achieved by effectively developing and executing strategies to drive significant growth, savings, and exceptional service. He specializes in eCommerce and channel merchandising, aligning operational initiatives with corporate objectives, and building and leading high performing teams that succeed through a culture of inclusion, collaboration, and engagement. He is also proficient in product development and management, conducting successful contract negotiations, implementing continuous improvements and emerging technologies, and cultivating key relationships and partnerships.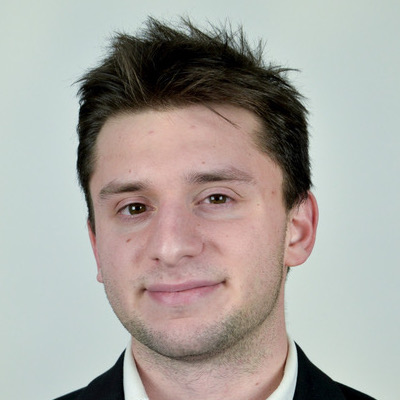 Jason Aristides
Co-founder & Director
OpenTug
Jason Aristides is the Founder of OpenTug, a platform to supercharge logistics through direct web or API connection to barge and terminal capacity. OpenTug enables the once fully manual coastal and inland transportation market to be accessible by any shipper or freight forwarder's systems. Marine operators have the ability to digitize capacity, booking, tracking, payment, and management - all from one platform. Jason identified this opportunity during his 5 years in the tug and barge industry before he set out to create a purpose-built solution to expand the nation's freight-carrying capacity.
Paul Asel
Founding Partner
NGP Capital
Paul is co-founder and Partner at NGP Capital, a global venture firm with $1.6 billion in assets under management and offices in Europe, China, and the United States. NGP Capital has consistently delivered superior investment returns and has been an early investor in twelve companies that were subsequently valued at exceeding $1 billion. NGP Capital is a recognized industry leader and was named the Fund of the Year among over 2000 firms by Global Corporate Venturing in 2016. Paul has a successful investment track record of over 25 years. He has realized over 20 successful exits, including 5 IPOs and four exits exceeding $1 billion of which UCWeb and Ganji are two of the largest technology acquisitions in China. His investment in Ganji and subsequent sale for $3.6 billion received recognition as Deal of the Year in 2016. Other notable exits include KongZhong (KZ: NASDAQ), Gridsum (GSUM: NASDAQ), KPIT Technologies (KPITTECH.NS), DQ Entertainment (DQEN.BO), Morpho (IPO Japan), Madhouse (Blue Focus Group), Whistle (Mars Petcare), CityMaps (TripAdvisor), Intermedia (Madison Dearborn Partners) and Xnor (Apple). Current investments include Workfusion, Lime, Fetchr, Juvo, Next Trucking, Scoop, Zoomcar and Zum. Paul has completed acquisitions and IPOs valued cumulatively at over $25 billion. Prior to NGP Capital, Paul led technology investments in Southeast Asia at the International Finance Corporation. Previously, he was a Partner at Telos Venture Partners, oversaw M&A and investments at Cadence Design Systems and worked at Merrill Lynch in investment banking. Paul is a current member of the Global Corporate Venturing Leadership Society and an advisor to Garage Capital in Canada. He received an MBA from Stanford University and a BA from Dartmouth College. He has taught International Entrepreneurship at the George Mason School of Public Policy and at the China Europe International Business School in Shanghai and was a guest lecturer at the Stanford Graduate School of Business and the Wharton School at University of Pennsylvania.
Tony Atti
CEO & Co-Founder
Phononic
Phononic is a global innovator driving the world to a more sustainable way to cool. Dr. Atti has led the development and growth of Phononic as the global technology leader in solid state cooling. Phononic's cooling platform transformationally reduces greenhouse gas (GhG) emissions and supports climate goals, while meeting the demanding performance needs of the market. The company's thermoelectric devices and integrated products are mission critical to how people work and communicate; vehicle safety; ensuring sustainable cooling from curbside to last mile grocery ecommerce; protecting and delivering life-saving vaccines and drugs; and as innovative methods that cool living and work spaces. Phononic has received coverage in major publications including The Economist, Fast Company and Forbes, and Dr. Atti has been featured as a guest on national broadcast outlets, including CNBC. Dr. Atti earned his Ph.D. in Organic Chemistry from the Loker Hydrocarbon Research Institute at the University of Southern California. He also holds an MBA from New York University and a B.A. in Biochemistry from Ithaca College.
Roy Avrahami
Chief Innovation Officer
Ashdod Port Company
Roy Avrahami is the Chief Innovation Officer at Ashdod Port, and established its global innovation and investment division in the Maritime industry, in order to create a global network that connects technological solutions with ports. He joined Ashdod port in 2017 as Chief of Staff of the Board of Directors and Commercial and Strategic Counsel. Prior to that, Roy filled the chief of staff and senior strategic advisory roles at the Israeli government, working with the Minister of National Infrastructure, Energy and Water, and with the Minister of Interior, along with being a certified Lawyer and Mediator. Roy obtained a Bachelor's Degree with honors in the Faculty of Law at the Hebrew University of Jerusalem, a Master of Commerce in Commercial Law at Tel Aviv University and University of California, Berkeley, and an EMBA at the Recanati School of Business Administration.
Drew Bailey
VP, Design Engineering
GEODIS
Drew Bailey is Vice President of Design Engineering at GEODIS, a leading global third party logistics company. His career began as an industrial engineer in the distribution network for Gap Inc. Drew has been at GEODIS for 8 years and currently leads a team of professionals responsible for end-to-end engineering activity from sales, detailed design & vendor management, to implementation/onboarding for order fulfillment solutions of all kinds.
Karen Baker
CEO & Founder
ShipperHQ
Karen Baker is the founder and CEO of ShipperHQ, the #1 shipping storefront management solution in the world. With over 20 years of business experience in technology, Karen has first-hand expertise built from dealing with the shipping struggles of many thousands of retailers since 2008.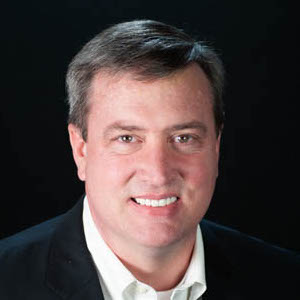 Steve Barber
VP of Product
Uber Freight
Steve Barber has more than 25 years of experience in the transportation and logistics industry. In his current role as Vice President of Product at Uber Freight, Steve is accountable for product and technology strategy for the Uber Freight Transportation Management System. Prior to his current role and Uber Freight's acquisition of Transplace, Steve served as Vice President of Operations at Transplace where he was responsible for new customer implementations and strategic projects with partners. Steve also held several leadership roles managing accounts for Transplace's largest retail customers since joining the organization in 2005. He also has extensive expertise in inbound vendor conversion and complex logistics networks.
Avihou Barkey
EVP & GM North America
Caja Robotics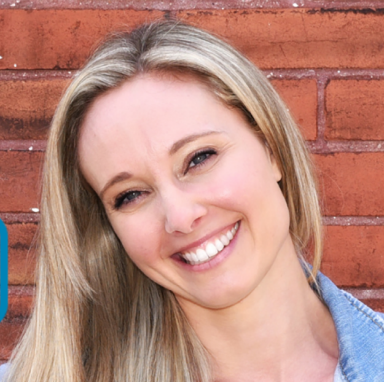 Sarah Barnes-Humphrey
Founder & Host
Let's Talk Supply Chain
Sarah is a logistician turned supply chain marketer, passionate about bringing stories to life in an industry that has traditionally been about stats and numbers. As the host of the popular Lets Talk Supply Chain Podcast (LTSC), blog and The Trade Squad on YouTube, Sarah helps tell the stories and bring awareness to brands and hot topics in the industry which includes her infamous Women in Supply Chain series. Recently named Top 100 most influential women leaders in Supply Chain (global) and Top 100 most influential Women in Canadian Supply Chain, Sarah has spent the past 20 years in logistics and supply chain learning everything she can, and recently ventured off on her own to grow the LTSC brand including a new YouTube Channel called "The SC, supply chain tv" where you will learn from real people talking about real supply chain topics. Sarah is also the Co-Founder and CEO of Shipz Inc, a new technology platform encompassing all of her experience and knowledge in supply chain bringing innovative, collaborative ideas together on own platform for the supply chain industry. In her spare time you can find her on the field throwing out runners at second base, on the beach or singing in the car.
Jennifer Bartashus
Senior Equity Research Analyst, Consumer Staples & Retail
Bloomberg LP
Jennifer Bartashus is a Senior Equity Analyst covering food retail, mass merchants, and packaged food companies for Bloomberg Intelligence, and is particularly interested in logistics. Ms. Bartashus has over 25 years of experience in the financial markets, and appears as a guest on TV and radio outlets worldwide where she discusses her research and industry insights. In previous positions she has focused on strategic operations, Latin American markets and the development of analytic and trading tools.
Yariv Bash
CEO & Co-Founder
Flytrex
Yariv is the co-founder and CEO of Flytrex Aviation. Flytrex provides drone delivery solutions for the food and retail sectors, and was the 1st company in the world to deploy a B2C drone delivery system in an urban environment above Reykjavik, the capital of Iceland. Flytrex is now taking part in the US Federal Aviation Administration prestigious commercial drone integration pilot program (IPP), with deliveries taking place in North Dakota and soon in North Carolina. Prior to that, Yariv was the co-founder and the 1st CEO of SpaceIL, a $100M Israeli non-profit organization that attempted to land Beresheet, the first private interplanetary robotic mission, on the Moon on April, 2019 making Israel only the 7th nation ever to orbit the moon and reach the lunar surface. Yariv holds a BS in Electrical Engineering from Tel Aviv University.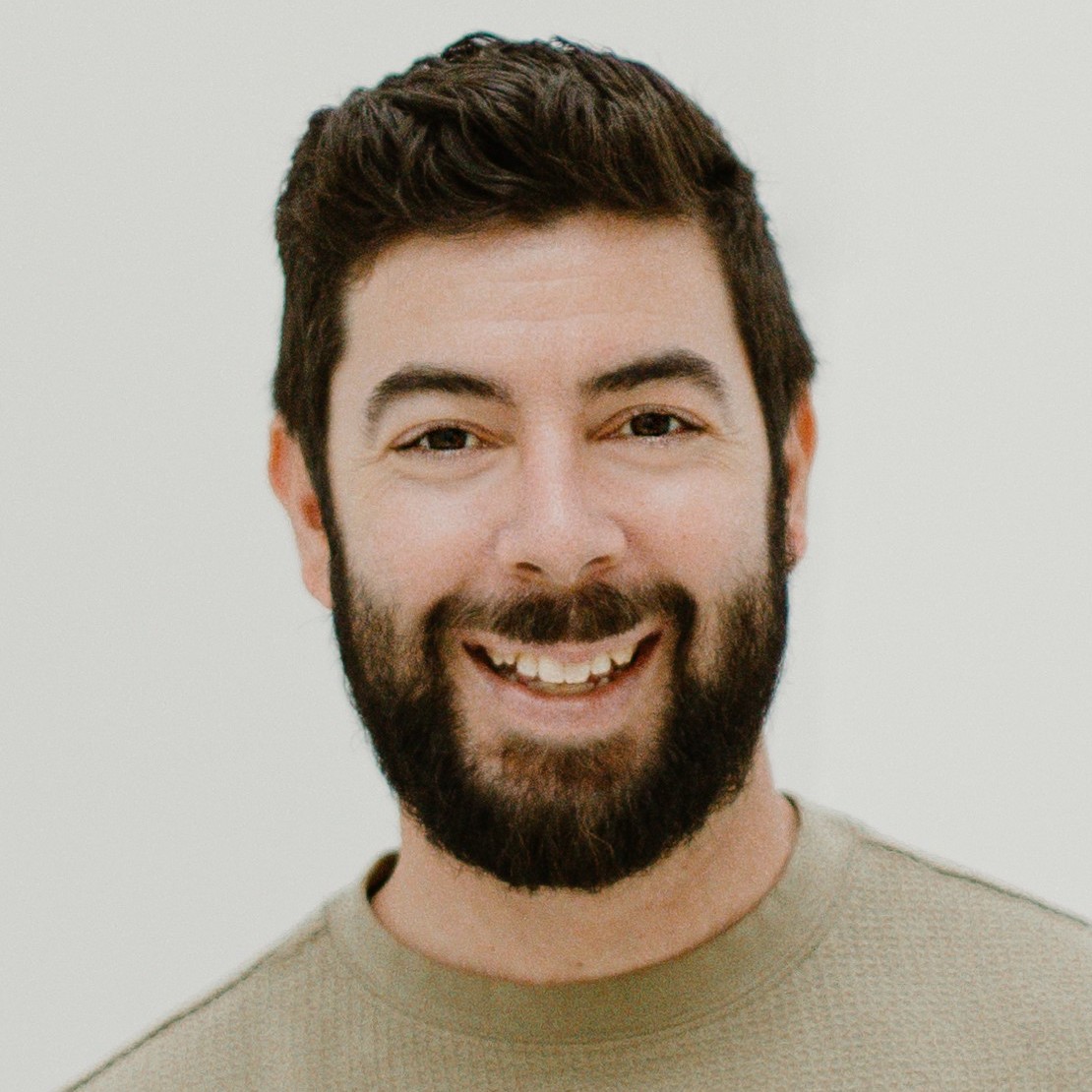 Mike Bassani
GM - Supply Chain Engineering
Microsoft
Mike Bassani brings 17 years of leadership experience across Operations, Management and Technology. Mike has held roles on both sides of the border (raised in British Columbia, Canada) and in companies ranging from a few hundred employees to tens of thousands. He's held multiple roles across in various organizations (Amazon, Convoy, Nike, Best Buy) all with a theme of technology and the movement of goods. At Microsoft, Mike is responsible for Supply Chain Applications. His product and engineering teams are focused on building technology to help customers and partners accelerate their supply chain using cloud, AI and edge technologies.
Mark Baxa
CEO & President
CSCMP
Mark's experience in Supply Chain leadership spans 40 years. In that time, he has led teams in sales, customer service, logistics, distribution, global trade operations & compliance, procurement, sustainability, supplier diversity, supply chain training, and supply chain strategy. Additional experience includes 24 years with the Council of Supply Chain Management Professionals (CSCMP) including Chairman of the Board. He also serves as Chairman St Louis University Center of Supply Chain Excellence, and Northwestern University NUTC Business Advisory Council board member, and has served as global board member for WEConnect International, consistent with his belief in the value diversity brings to the supply chain. He facilitates supply chain policy development at the EU & US Federal level, teaches executive courses at the university level, is broadly published in numerous supply chain & business media, and speaks at conferences worldwide. In 2018, Mark was inducted into the prestigious DC Velocity Rainmakers.
Louis Beaubien
CEO
BlueNode
Louis Beaubien is the CEO of BlueNode, and artificial intelligence software company. Additional Dr. Beaubien has been engaged in a number of industries including as a Professor in the Rowe School of Business at Dalhousie University and as a Chartered Professional Accountant. Dr. Beaubien received his Ph.D. from the Richard Ivey School of Business at the University of Western Ontario. Prior to graduate school he gained professional experience in the financial services and consulting industry.
Bob Beckler
Chairman
TemperPack
Bob Beckler is the Chairman of TemperPack, the leading U.S. manufacturer of sustainable insulation materials used in cold-chain food and life sciences packaging and distribution. Bob is an executive with 35 years of experience in specialty chemicals, materials, and packaging. Prior to TemperPack, Bob had a 30-year career with WestRock, serving as President of the company's global packaging business. He has served on boards of various public and private companies, including Verso Corporation, Wikoff Color Corporation, and MillRock Packaging Partners. Bob holds a Ph.D in Chemical Engineering (The Georgia Institute of Technology) and a B.S. in Chemistry (Duke University). He and his family reside in Richmond, VA.
Julia Bedanova
COO
Million Dollar Baby Co
Julia Bedanova is the Chief Operations Officer at Million Dollar Baby Co. (MDB Co.), a Los Angeles-based leader in baby and children's furniture founded in 1990. The award-winning organization produces some of the industry's most sustainable and innovative designs for 7 distinct nursery brands including Babyletto, DaVinci and Nurseryworks. In her 7 years at the company, Julia has transformed MDB Co.'s approach to supply chain and analytics, as well as organizational alignment and employee engagement. She values long-term vendor relationships and seeks out partners who have similar values to MDB Co. of continuous improvement, customer experience, commitment to ESG, and using analytics and technology to optimize operations. Prior to her time at MDB Co., she was a Manager at Deloitte Consulting's Strategy and Operations group. Her engagements included analytics excellence, customer experience optimization, as well as M&A work. Julia earned a dual BS degree in Finance and Marketing from the University of Maryland, College Park and her MBA from The Wharton School of the University of Pennsylvania.
Laura Behrens Wu
CEO & Founder
Shippo
Laura Behrens Wu is the CEO and co-founder of Shippo, a leading shipping platform designed for growing e-commerce businesses. Laura co-founded Shippo in 2013 to help commerce businesses succeed after experiencing difficulties with shipping for her own e-commerce store. Today, Shippo works with more than 120,000 merchants directly who rely on Shippo for their day-to-day shipping. Laura is passionate about making shipping easy and accessible for small businesses, empowering small businesses to be competitive in the marketplace, and has been recognized as part of Forbes' 30 Under 30 List and Inc.'s Female Founders 100 List.
Brian Bejarano
GM
Ember LifeSciences
Brian Bejarano is the General Manager of Ember LifeSciences where he leads the development and commercialization of the company's technology and IP portfolio within the healthcare industry. Brian has a 28-year career in Healthcare highlighted by running multi-billion dollar pharmaceutical and medical supply chains. In addition to leadership roles in strategy and finance, his current passion for temperature control logistics came from leading operations for Cardinal Health's Specialty Pharmaceuticals division which focuses on cold chain pharmaceuticals such as vaccines, biologics, and cell and gene therapies, with an emphasis on cold chain and protecting temperature sensitive pharmaceuticals.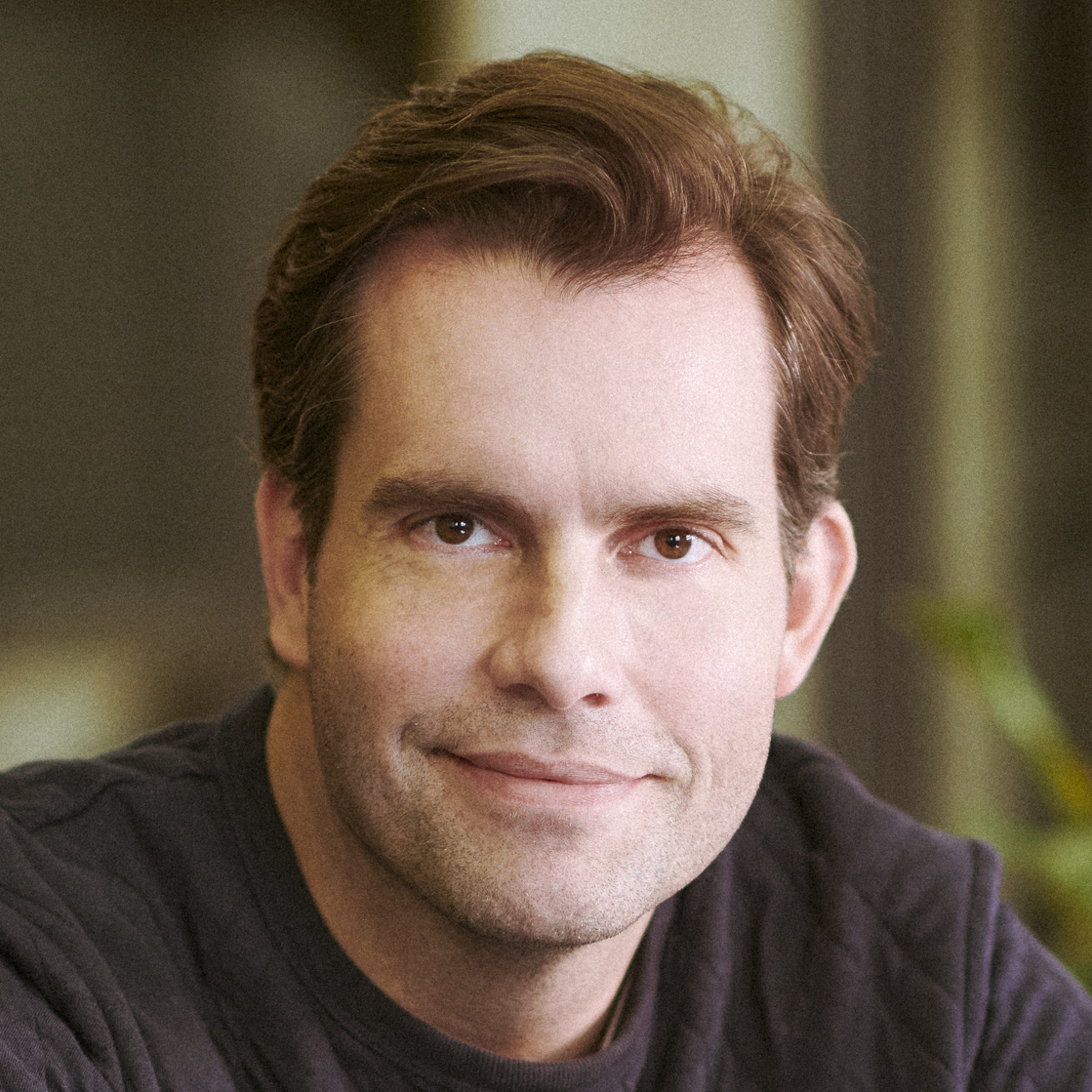 Johannes Berg
Managing Director
Digital Hub Logistics Hamburg
Johannes Berg is Managing Director of the Digital Hub Logistics Hamburg, the go to network for innovation in logistics and supply chain in Germany. Johannes has led international research and innovation projects in the semiconductor industry before he started to build the Digital Hub Logistics four years ago. He is interested in sustainable business models and how digitization can help to use resources more efficiently and efficiently. Besides German, English and Spanish, Mr. Berg also speaks some Russian and Dutch and is a passionate cyclist.
Elena Bernardo
SVP Operations
HelloFresh
Elena Bernardo is Senior Vice President of Operations at HelloFresh US. In this role, she is responsible for Logistics, 3PL Operations, and Customer Care. Prior to HelloFresh, Elena was the Chief Operating Officer for OYO Homes US. She also spent a number of years with Amazon, where she joined their EU Operations team based in Luxembourg as Procurement Director, subsequently moving to Seattle to take on roles in Global Logistics and Transportation Services. In the latter role, Elena was responsible for Amazon's Middle Mile Fleet. Prior to joining Amazon, Elena was an Associate Principal at McKinsey & Company based in London. She began her career with Goldman Sachs as a fixed income research analyst. Elena earned an MBA in Finance from the University of Chicago and a BA in Economics from Brown University. She lives with her family in Seattle, WA.
Martin Bernemann
CTO
BlueBox Systems
Martin Bernemann is something like the father of the in-house software library. He built it and knows (almost) every line of code. Since 2002, he has been a responsible chief developer at Business Code and it's CEO as well the CTO of BlueBox Systems since 2021. He started as an external consultant and was significantly involved in the development of BusinessCode. Bernemann lived and worked in San Francisco in the early 2000s before establishing himself in Bonn. Today he is intensively involved in cloud and machine learning.
Corey Bertsch
VP Solutions Management
Slync.io
A 2022 Supply Chain Pro-to-know, Corey Bertsch has spent nearly two decades in the international logistics industry, specializing in the development of technical solutions for some of the world's largest LSPs and shippers. His areas of expertise include order management, transportation execution, and supply chain visibility as well as the retail, consumer goods, high-tech and manufacturing industry verticals. Corey has a unique ability to apply the latest technologies to address real-world problems facing the global shipping industry. At Slync.io, the first purpose-built Logistics Orchestration® platform provider, Corey oversees transportation industry solution development, focused on creating and delivering value-generating products which enable the digitization of international logistics processes for shippers and global LSPs alike. Prior to joining Slync.io Corey served as Global IT Product Manager at DHL ISC for almost 15 years. He previously held other roles at DHL as well as serving as a quality engineer at JDEdwards.
Karen Betancourt
VP, Enterprise Logistics
Cardinal Health
Karen Betancourt is the Vice President, Enterprise Logistics for Cardinal Health, managing logistics and transportation across the Pharmaceutical, Medical and Manufacturing pillars. She joined Cardinal from Walmart where she spent 18 months launching and building out their sort center network and leading teams in eCommerce transportation. Prior to Walmart, she spent 6.5 years at Amazon in a variety of roles. After launching both manual and robotic fulfillment locations, she moved into Amazon Transportation Services where she ran a large sortation center in Southern California and spent two years leading Amazon's strategic transportation programs in both North America and Europe. Prior to joining Amazon, Karen spent 6 years in a variety of roles including marketing and customer experience at an industrial supply company and five years in various roles in retail management. Karen received a Bachelor of Science in Operations Management from the Georgia Institute of Technology and a Professional Master of Business Administration from Georgia State University's Robinson College of Business. Since graduation from Georgia Tech and GSU, Karen has been involved with a variety of groups, including the Robinson Council of Young Business Leaders, Mentor Jackets, and served as a Fellow at the MovingWorlds Institute. She continues to strongly advocate the value and depth of the University System of Georgia and cheers for both teams in her new home of Delaware, Ohio with her husband Jean Paul and two daughters, Cecilia and Katerina.
Richard Bishop
Principal
Bishop Consulting
Bishop Consulting provides strategy and partnership development in the domain of intelligent, connected, and automated vehicles, advising automotive manufacturers, suppliers, and tech firms. Current clients span auto-makers, sensors, AI, automated trucking, automated buses, and infrastructure owner-operators. BC advises government agencies around the world as well. Mr. Bishop serves as 2nd Vice Chair of the American Trucking Association's Automated and Electric Truck Study Group. He is founder and chair of the International Task Force on Vehicle Highway Automation, which held its 24th Annual Meeting in 2021. Prior to establishing Bishop Consulting in 1997, Mr. Bishop was Program Manager for Vehicle-Highway Automation at the USDOT Federal Highway Administration, where he was government lead for the National Automated Highway Systems Consortium. He holds engineering degrees from Auburn University and Johns Hopkins University, plus an M.A. Transformational Leadership and Social Change from Tai-Sophia Institute.
Josh Blinick
CTO
3rdwave
Josh Blinick is the CTO of 3rdwave. He leads the development team at 3rdwave, and is responsible for the vision and execution of the 3rdwave platform. Josh has a particular focus on delivering highly functional supply chain software that has historically been achievable for large enterprises to small and medium size businesses, all while delivering an unparalleled user experience. He has a passion for travel, especially to destinations with warm climates in the winter. Josh holds a B.A.Hons in Political Science from York University, a BSc in Computer Science from University of Toronto, and an MBA from the Rotman School of Business.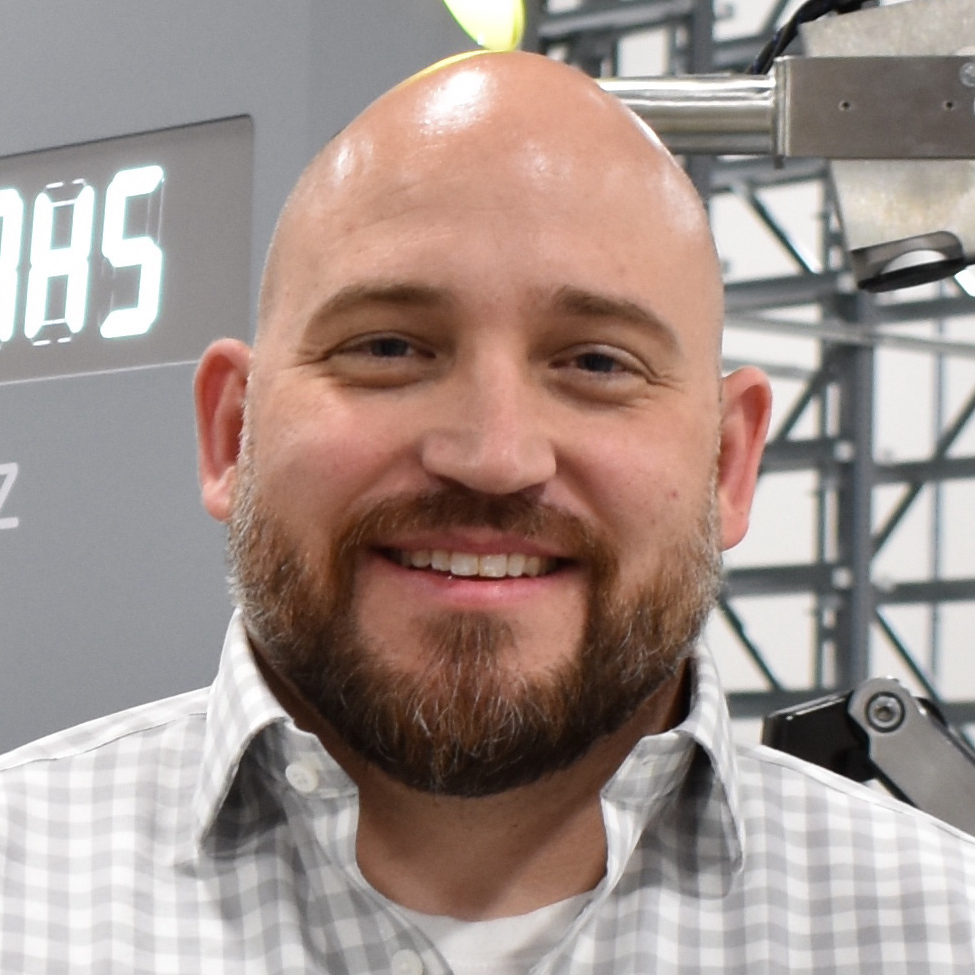 Zac Boehm
VP, Innovative Systems
Hy-Tek
Zac Boehm is Vice President of Innovative Systems at Hy-Tek. He attended Ohio's Tiffin University and earned a Master's degree in Business Administration with a focus in Leadership. Zac has over 18 years of experience in applying the use of industrial robots and innovative technology to automate facility processes. His career began at AHS (which has since migrated under the Hy-Tek organization) in 2018 with a goal to build and grow the innovative technology department to focus on mobile robotics, goods-to-person solutions, robotic pick and place technology, and sortation systems. After the acquisition of AHS, Zac was promoted to Vice President with the responsibility of continuing to build the Hy-Tek organization into a respected, value-added integrator utilizing innovative technology for the fulfillment and distribution industries.
Michael Bogart
Vice President of Americas
Parcel Perform
Michael Bogart is the Vice President of Americas at Parcel Perform, where he is responsible for growing and supporting the region. Prior to Parcel Perform, Michael was an early employee of FourKites, where he helped the Team achieve high growth as an individual contributor and also as Vice President of Sales. Michael lives in Austin Texas and enjoys spending time with his family, traveling, listening to live music and following Ohio State football, where he was a member of the 2002 National Championship Team.
Brian Bourke
Chief Commercial Officer
SEKO Logistics
Brian Bourke is currently Chief Growth Officer. Speaking six languages, he is responsible for the acceleration of SEKO's organic growth, and will drive SEKO's demand generation, revenue management and corporate marketing and communications initiatives. Mr. Bourke began his career with SEKO in 2005 after receiving his BA in Economics from the University of Wisconsin. He was head of Marketing Communications for Geodis Wilson prior to returning to SEKO initially as Vice President, Marketing. He as appeared on CNBC and Bloomberg and has been quoted in such publications as the Wall Street Journal, Financial Times, New York Times, Crain's Chicago on global supply chain issues.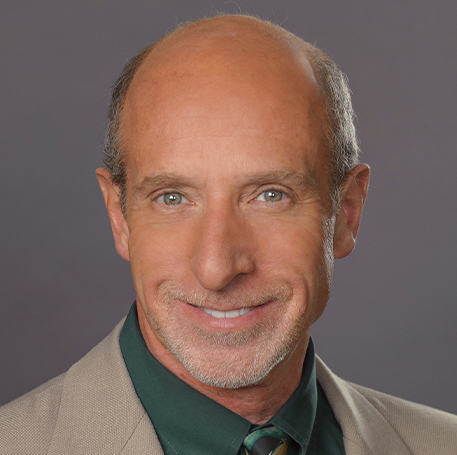 Robert Bowman
Editor-in-Chief
SupplyChainBrain
Bob Bowman is Editor-in-Chief of SupplyChainBrain, the website and magazine devoted to senior-level executives with responsibility for supply chain management, logistics, technology and international trade. He hosts and produces the weekly SupplyChainBrain podcast, as well as appearing in numerous executive briefing videos. He is also a frequent speaker at industry events, and a published author.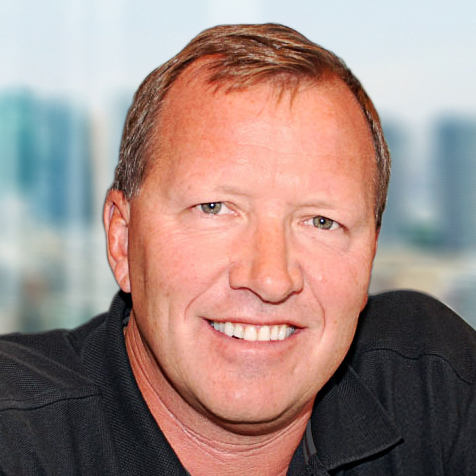 Greg Brady
Chairman & Founder
One Network Enterprises
Greg Brady founded One Network Enterprises in 2002 and is a renowned supply chain and technology visionary. Before that, he led i2 Technologies to high growth and market leadership over seven years, both as CEO and head of worldwide operations. Previously, Brady was vice president of worldwide applications marketing for Oracle and held positions at J.D. Edwards and at McCormack and Dodge. He holds a Bachelor of Science from Indiana University. With 30 years of leadership experience running successful global businesses and credited with much of their success, Greg Brady is uniquely qualified as a visionary in the supply chain industry. Once called "the smartest guy in supply chain" by Bruce Richardson at AMR Research, Brady was one of the first to understand the limitations of traditional enterprise-centric software applications and business processes that do not effectively plan sales and operations across organizations and their trading partners. In line with that challenge, he orchestrated the world's first real-time demand driven multi-enterprise platform in the cloud to effectively manage end-to end supply chain processes.
Paul Brashier
VP of Drayage & Intermodal
ITS Logistics
Paul Brashier has been an industry leader in the sales and logistics industry for more than 20 years, working for such companies as Schneider National, Coors Brewing, and Coca-Cola. Joining ITS Logistics in 2015, Brashier created and elevated the Drayage and Intermodal division to #11 in North America with more than $300 million in revenue. Brashier has been featured in the Wall Street Journal, MarketWatch, Bloomberg, The Loadstar, CBS News, FreightWaves, and Transport Topics, lending his expertise on US and global supply chain matters. When he isn't working, which is rare, he spends time at his ranch with his wife and family, travels, and volunteers for the Down Syndrome Network of Northern Nevada.
Reilly Brennan
General Partner
Trucks Venture Capital
Reilly P. Brennan is a founding general partner at Trucks, a seed-stage venture capital fund for entrepreneurs changing the future of transportation. He has over 50 venture investments in transportation, including Roadster, Gatik, May Mobility, nuTonomy, Zendrive, AEye, Bear Flag Robotics, Universal Hydrogen and Joby Aviation.
Mark Brousseau
B2B Payments
Transcard
Over the past 29 years, Mark Brousseau has established himself as a thought leader on accounts payable, accounts receivable, payments, and document automation. A popular speaker at industry conferences and on webinars and podcasts, Brousseau advises prominent end-users and solutions and services providers on how to use automation to improve document- and payments-driven business processes. Brousseau has chaired numerous educational conferences and has served on several industry committees and boards. He resides in Center City Philadelphia with his wife and three sons.
Justin Brown
Chief Supply Chain Officer
Dollar Shave Club
Justin Brown is the Chief Supply Chain Officer for Dollar Shave Club, the men's Self Care company that disrupted the shaving industry in 2011 delivering "F*cking Great Blades" at an awesome price, right to your door. Prior to Dollar Shave Club, he led the North American Supply Chain Planning Organization at SC Johnson, a global manufacturer of household cleaning supplies and other consumer chemicals. He has also held a variety of roles across Manufacturing, Logistics and Customer Supply Chain roles at Unilever. Justin graduated from The University of Tennessee, Knoxville with a BS in Supply Chain Management.
Nathan Browne
VP of Logistics
Werner Enterprises
Nathan Browne is the Vice President of Werner Logistics, a key component of the company's portfolio of transportation service solutions. Browne is responsible for all of Werner Enterprises' intermodal and drayage service offerings. He began his career at Werner in 2003 as a driver manager within the truckload operations group. During his time at Werner Enterprises, he has held leadership roles in both Operations and Sales within the Van Network and Logistics. Browne holds a Business Administration degree from Bellevue University in Omaha, NE.
Shaun Bunch
SVP of Supply Chain & Operations
Northern Tool + Equipment
Shaun Bunch, Senior Vice President of Supply Chain & Operations joined Northern Tool + Equipment in 2020. He is responsible for global fulfillment, manufacturing, transportation, and inventory planning. These areas encompass all distribution/fulfillment center operations, manufacturing plant operations, international and domestic transportation and in-stock demand forecasting. Shaun's expertise is critical to keeping merchandise moving through Northern's supply chain to fulfill customers' orders on time. Prior to joining Northern, Shaun acquired 15+ years of supply chain and fulfillment experience. He served as Vice President of Logistics and Inventory Management at Sleep Number and as Vice President of U.S. Fulfillment and Final Mile at Ashley Industries. Shaun also received Six Sigma Black Belt certification from Aveta Business Institute. His experience and skill deliver the competitive edge Northern needs to keep customers satisfied and to continue growing and developing. Shaun holds an M.B.A. from Sullivan University in Louisville, KY, and a B.S. in business administration and operations from the University of South Carolina. Shaun also completed the Executive Leadership Program at Harvard Business School.
Daniel Burrows
CEO & Founder
TruckLabs
Daniel Burrows founded TruckLabs in 2015 out of his graduate work at Stanford University. He has been named as a 2022 Pros to Know from Supply & Demand Chain Executive list of leaders in supply chain. Prior to TruckLabs, Burrows worked in Venture Capital and Management Consultancy and he has a Bachelor's and Master's degree in Physics from the Imperial College London.
Adam Buttgenbach
Director of Fleet Engineering & Sustainability
PepsiCo
Adam Buttgenbach is the Director of Fleet Engineering and Sustainability at PepsiCo. Adam leads the fleet team in developing and deploying fleet assets that improve safety, reliability, and sustainability performance across the PepsiCo North American fleet. As part of its Pep+ initiatives, PepsiCo announced a goal to achieve net-zero emissions across its value chain by 2040 and continue to act as the catalyst to accelerate adoption of alternative fuel vehicles across the industry. Adam holds a Bachelors from the California Polytechnic State University and a Masters in Supply Chain Management from the Massachusetts Institute of Technology.
Joanna Buttler
Head of Global Autonomous Technology Group
Daimler Trucks North America
Joanna Buttler is the Director, Autonomous Cascadia Program at Daimler Trucks North America (DTNA), where she plays an instrumental role in leading the company's Autonomous strategy. Joanna has an extensive career at DTNA, beginning in 2006, and has held a variety of roles in marketing, product lifecycle, project management, IT controlling and as Chief of Staff for Daimler Trucks & Buses. In 2019 she took on the role of Director, Business Operations and Liaison for DTNA and Torc Robotics, an independent subsidiary of DTNA focused on the development of self-driving trucks. Joanna is passionate to keep the world moving by making road transportation safer and more efficient. Combining her varied experience and connections to a strong, diverse network, she helps to keep DTNA at the forefront of technology, applying a customer-focused and collaborative approach. She holds a bachelor's degree in business administration from the University of Applied Sciences in Mainz, Germany.
Anthony Cantrell
Executive Director - Global Accounts for Warehouse & Logistics
FANUC America
Anthony Cantrell is the Executive Director of Global Accounts for FANUC America. He oversees the warehouse & logistics strategy, partnership development, corporate account management and robotic warehouse solutions. Anthony joined FANUC Robotics over 4 years ago and has over 20 years of experience in the automation & robotics industries. Anthony has a Bachelor of Science in Mechanical Engineering from The Ohio State University. He represents FANUC as a member of the MHI organization.
Heather Carroll
Chief Revenue Officer
Covariant
Heather Carroll is the Chief Revenue Officer at Covariant, a leading global AI Robotics company that delivers AI-powered automation solutions to solve the problems of today's modern warehouse. Carroll is responsible for Covariant's global revenue teams with a focus on go-to-market strategy, growth at scale, and strategic partnerships. A global go-to-market executive with expertise in supply chain transformation, automation, robotics, and AI, Carroll has experience advising global Fortune 500 companies on how to drive agility and transform their supply chain operations with technology while delivering exceptional service to their customers and value to their shareholders. Previous to Covariant, Carroll was the Chief Customer Officer at Takeoff Technologies. Prior to that, she held executive positions at Dematic, Reddwerks, Edgenet, and BusinessWire.
Philippe Cases
CEO & Co-Founder
Topio Networks
Philippe is the Co-Founder and CEO of Topio Networks, an industry catalyst accelerating the formation markets by creating communities. Topio Networks has a community of 1.2 million professionals dedicated to making the business of connected things a reality. In addition to running the company, he specializes his practice in Artificial Intelligence and Big Data, Mobility and Smart Cities authoring or coauthoring landscapes in Artificial Intelligence, Big Data, Mobility (connected cars and automated vehicles). Prior to Topio, Philippe was a General Partner of venture funds and made investments consistently as a Venture Capitalist in data technology with companies such as RIghtpoint (Acq. by e.piphany) , Adknowledge (Acq. by CMGI), Inquira (Acq, by Oracle), Vue Technology (Acq. by Sensormatic), Jaspersoft (Acq. by Tibco), Silk Technology (Acq. By Palantir), and Akili Interactive.
Bill Catania
CEO & Founder
OneRail
Bill Catania is a start-up entrepreneur focused on developing and commercializing real-time technology networks. Catania is the founder and CEO of OneRail, a top-tier delivery fulfillment platform with an integrated coast-to-coast courier network of 8.2 million drivers. Catania recently led his OneRail team to win the 2021 Supply Chain Leaders in Action Pitch Tank Contest. Prior to OneRail, Catania was named CEO of CoinFlip Solutions, Inc., a cloud-based payment platform delivering real-time electronic payment solutions for health benefits, points and promotional offers. Catania was also the founder and CEO of digital coupon pioneer M-Dot Network,the first-of-its-kind retail POS-to-cloud transaction engine, powering the real-time redemption of digital coupons at grocery checkouts throughout North America. At M-Dot, Catania led his team to win the Amazon Web Services Start-Up Challenge, besting more than 1,500 companies from 23 countries. After M-Dot was acquired in 2011 by retail transaction processing giant Inmar, Inc., Catania stayed on as VP of Digital Solutions, leading Inmar to a best-in-class position, with its installation network of over 20,000 retail locations across North America, and Catania was named among Triad Business Journal's "40 Under 40" list for 2012.
Lincoln Cavalieri
CEO
Urbx
CEO of Urbx, a robotics company focused on on-demand automated fulfillment
Santos Cerda Jr
Director – Advanced Engineering
Walmart Supply Chain
Santos Cerda Jr is the Director of Advanced Engineering at Walmart, where he works to enable the discovery, design, development of next generation and sustainable technology to enable best-in-class safety, service, quality, and cost capabilities. He leads the New Tech & Partnerships pillar of the team which focuses on identifying advanced automation systems and is obsessed with improving the associate work experience and delivering business results for Walmart Supply Chain. Santos joined Walmart 17 years ago upon graduation from The University of Texas – Pan American with a BS Degree in Manufacturing Engineering. He has held multiple jobs of increased responsibility across Supply Chain Engineering to include several international assignments. He is a strong believer in paying it forward and consistently focuses on empowering others to challenge the status quo and find new ways to improve existing processes.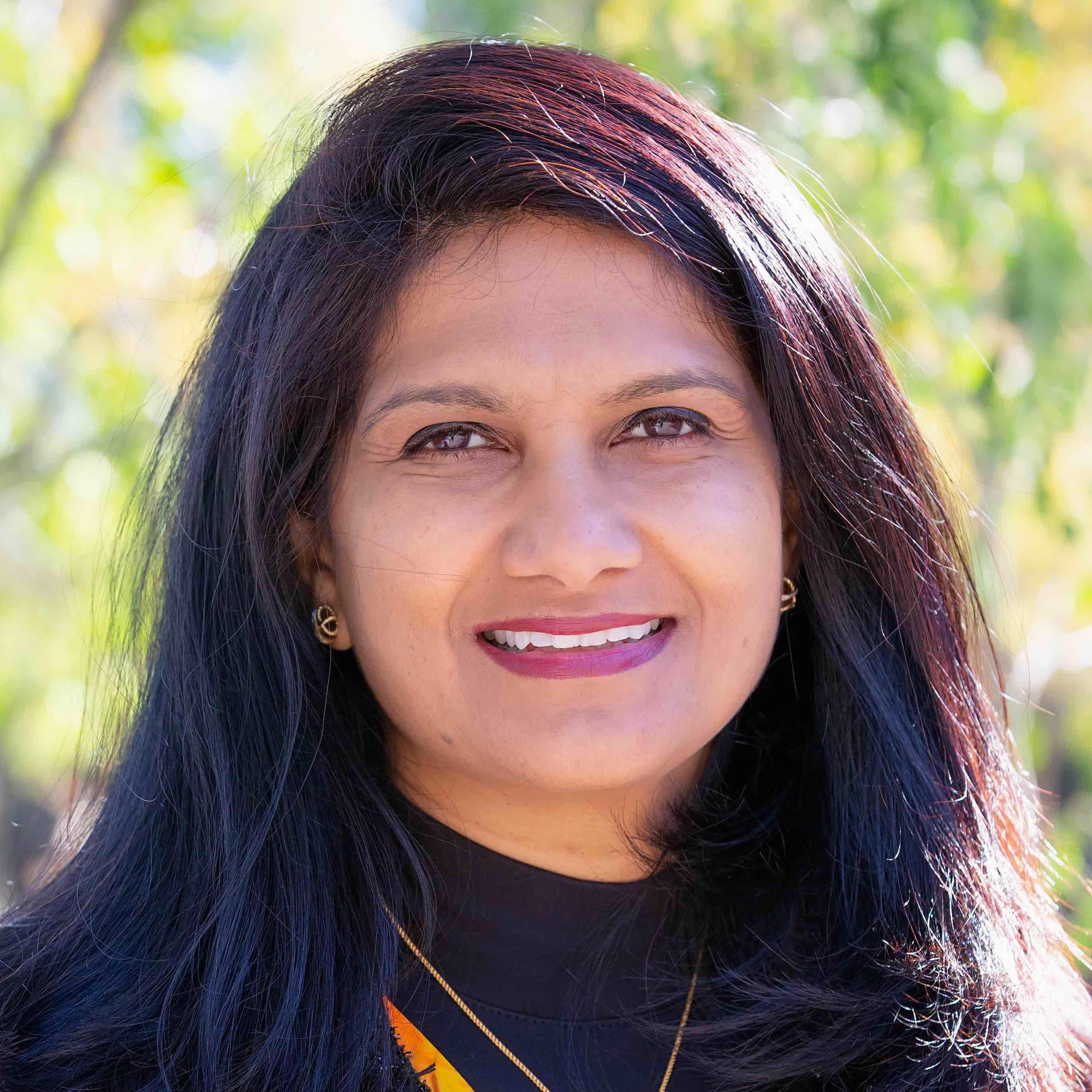 Rohini Chakravarthy
Managing Partner
NewBuild Venture Capital
Rohini Chakravarthy is Managing Partner of NewBuild Venture Capital, an enterprise and supply chain focused venture firm. She is a venture capitalist with over 20 years of investing experience in early stage companies. Prior to founding NewBuild VC, she was a partner at NGP Capital, NEA and Intel Capital, where she made investments in over 50 companies, served on 15+ boards as a board member, and shepherded companies through exponential growth, successful acquisitions and IPOs. She currently focuses on early-stage enterprise investing around Supply Chain infrastructure, Cybersecurity, Edge Cloud, AI/ML and other deeptech areas.
Harry Chase
Sr. Director Central Materials
GE Appliances, a Haier company
Harry Chase is senior leader in supply chain, material flow automation and production control supporting GE Appliances in innovative supply chain solutions as the sr. director of central materials. Working with the leading technology companies to automate processes from global suppliers to the manufacturing plants encompassing software visibility tools and autonomous vehicles with a focus on sustainability. Prior to joining GE Appliances, he was the vice president of a Japanese logistics company where he started the US business and grew it to over $25 million in 3 years. He provided strategic materials leadership at Whirlpool implementing mixed model production, MES solutions, sustainable packaging, and the introduction of integrated logistics for kitting and sequencing. He has supported the launch of two major automobile plants in Brazil and the US utilizing lean manufacturing principles. Harry is a proud graduate of the University of Tennessee.
Drew Cherba
VP of Client Development
Hubtek
Drew Cherba is a mindful and creative being that enjoys connecting with people, building long-term partnerships and living life every day full of passion and positive energy. Prior to joining Hubtek in 2022, Drew spent the last 5 years leading a 3PL organization and has spent a total of 15 years in the 3PL space with a focus on transporting specialty chemicals in a variety of modes throughout North America. He's thrilled to have the opportunity to drive Hubtek's client development initiatives with his logistics leadership skill set and partnership mindset. When not talking trucks and problem-solving at work, Drew enjoys spending time outdoors skiing, biking, running hiking & swimming at home near Lake Tahoe, NV.
Luke Cherrington
General Partner & Founder
Latitude Ventures
Luke previously led the tech investment fund at ZX Ventures (AB InBev). ZX made investments in logistics and supply chain businesses including Convoy, Rappi, and Leaf Logistics. While there, he built a network of corporates to share and collaborate on how they were all working with external tech companies. Luke left ABI last year to launch his new fund - Latitude Ventures. The fund is built to facilitate connections between the corporates in the network (Kraft, Mars, P&G, and a dozen others) and commercial relationships with tech startups, leveraging the network to save time and reduce failed pilots. They focus on series A/B B2B tech impacting major cost centers like logistics, supply chain, infrastructure, HR, etc. In their first year, Latitude's investments include Emerge, Prevedere, and WorkStep. They are currently raising their fund and expanding their network.
Deepak Chhugani
CEO & Founder
Nuvocargo
Deepak is the founder and CEO of Nuvocargo. Since its inception in March 2019, he's led the company to over $37m in venture funding from some of the world's best investors such as Y Combinator, Tiger Global, QED Investors, NFX, and the founders of Nubank ($50B), Rappi ($5B), Loft ($3B), Ramp ($8B), and many more. Deepak is the first Ecuadorian native to be funded by Y Combinator and got in as a solo nontechnical founder at age 24. Before Nuvocargo, he helped lead $3B+ worth of deals in the Latin America M&A team at BofA Merrill Lynch. Deepak is an Endeavor Entrepreneur and has been recognized as a Top 50 LatinX Tech Leader. He grew up around a small family business in international logistics in Ecuador, was born in Kenya, and his parents are from India.
Manish Chowdhary
CEO & Founder
Cahoot
Manish Chowdhary is the founder and CEO of Cahoot, the world's first peer-to-peer order fulfillment network where merchants collaborate to increase their sales and margins by offering profitable one-day and two-day free shipping to customers nationwide. Manish has founded multiple industry-leading companies starting from his dorm room at the University of Bridgeport, CT. Manish's specialties include e-commerce strategy, business methods innovation, supply chain and logistics optimization, and he holds 10 U.S. patents for his inventions. He has been featured in The New York Times, Forbes, Internet Retailer, and many other leading publications. Manish is a 40 Under 40 Competition Winner and holds an Honorary Doctorate, the highest honor from his alma mater, University of Bridgeport, CT.
Blair Christie
CEO & Founder
Denim
Ms. Christie is the Founder & CEO of Denim USA, a mobile incentive and performance platform designed for the hourly workforce. She believes everyone deserves to feel valued and happy – even at work – and this belief drives her passion for the company she is building. She also serves as an independent board member to companies in the SaaS, Cybersecurity, Healthcare and IT industries. During her 17-year career with Cisco, where she was most recently chief marketing officer and senior vice president, Ms. Christie oversaw the strongest growth of Cisco's brand value in the company's history, revamped its digital and marketing automation strategies and led government affairs, technology policy, corporate communications and employee engagement. She also served as an executive sponsor across numerous acquisitions, new business initiatives and global enterprise customers. Prior to becoming CMO, Ms. Christie was Cisco's Senior Vice President, Corporate Communications and Investor Relations.
Will Chu
CEO & Co-Founder
Vector
Will Chu is the CEO & Co-founder of Vector, a real-time YMS that facilitates collaboration between facilities and truck drivers making the pickup and delivery process more transparent. Will is a problem solver at heart who enjoys leveraging technology to tackle challenges in the supply chain. In his free time, Will enjoys camping with his family, cold IPAs and swimming in the San Francisco Bay.
Seth Clevenger
Managing Editor, Features
Transport Topics
Seth Clevenger is managing editor of features at Transport Topics, an industry trade publication covering North American trucking and logistics. He plans, writes and edits news stories and feature projects for Transport Topics and TTNews.com, produces TT's quarterly iTECH magazine and oversees its annual Top 100 lists of the largest trucking and logistics companies in North America. Clevenger, who joined Transport Topics in 2011, also hosts TT's RoadSigns podcast, which discusses the trends and technologies that are shaping the future of trucking. Currently based in Alexandria, Va., Clevenger is a native of northwest Ohio. He is a 2005 graduate of Miami University in Oxford, Ohio.
Jody Cleworth
CSO & Co-Founder
Azarc
Jody Cleworth has a background of working in some of the largest shipping and logistics companies, taking on global roles which brought him from his native South Africa to mainland Europe, USA and the UK. Whilst delivering for those companies, Jody recognised that automation and data aggregation in logistics is one of its critical challenges. Multiple parties with disparate systems and a myriad of standards, without the means of inter-operability were stifling a level of efficiency Jody believed the industry could aspire to. Fast forward to 2022, Jody has taken that belief forward and become a founder of Azarc a software & business solutions company deploying its Verathread product in the supply chain industry. Focused on delivering inter-operable workflows across supply chain actors, including regulators like HMRC, DEFRA, FSA & Future Borders, with scalable and flexible software platforms, Azarc has carved out a new marketplace with its data-sharing and process automation.
James Coombes
CEO & Co-Founder
Raft
10 years in strategy and commodity finance at BNP Paribas, ran global commodity hedge fund and trade house coverage. Over 6 years experience in co-founding a furniture startup, developing and importing furniture from global manufacturers into the US and Europe. Spent time as an Anthemis Fellow, transforming ideas to venture capital briefs for the investment team. MSc in International Trade and Entrepreneurship from Harvard's Kennedy School. BSc in Biochemistry from Imperial College London.
Randy Cooper
Director of Transportation
Del Monte Foods
Randy Cooper is the Director of Transportation and Supply Chain Engineering at Del Monte Foods, Inc. where he is responsible for managing and directing the truckload, intermodal, LTL and rail transportation budget and bids across all modes for domestic and international freight. He has more than 22 years of supply chain experience in a number of different roles, including on-boarding and customer integration, operations, and BI development. Randy is a Lean Six Sigma Certified Green Belt and Retail Supply Chain certified.
Devon Copley
CEO & Co-Founder
Avatour
Devon Copley is co-founder and CEO of Avatour, the only remote collaboration platform designed for site meetings. The company's real-time 360° communication technology enables remote users to work more effectively with on-site personnel, saving money and time while reducing carbon emissions. An expert on live immersive technology, Devon has over two decades of experience as an entrepreneur, investor and technologist in digital media, spanning online video, SaaS platforms, and virtual reality. Prior to Avatour, Devon was Head of Product for the Nokia OZO VR platform, where he led the expansion of the OZO ecosystem to include live VR broadcast, next-generation immersive delivery, and multi-platform playback.
Ed Corcoran
Chief Technology Officer
R.E. Garrison Trucking
Ed Corcoran serves as the Chief Technology Officer for R.E. Garrison, an asset and logistics provider with over 60 years experience located in Cullman, Alabama. Ed has over 25 years of experience in the technology industry. Prior to joining R. E. Garrison Trucking, Ed was with SAP. Ed attended The University of Alabama. Ed and his family live in Birmingham, Alabama.
Julian Counihan
General Partner
Schematic Ventures
Julian started a career in technology as a software developer at Fortna where he worked on warehouse control & automation systems. After a period in technology investment banking, he began investing in industrial hardware and supply chain sectors at a venture capital fund in New York. Julian holds an MBA from MIT and a BsC in systems engineering from UVA.
Justin Cramer
Co-Founder
ProShip
Justin Cramer is Co-Founder of ProShip Multi-Carrier Shipping Software, where he has deployed, designed or consulted on over 300 customer solutions within 4 continents and has designed shipping solutions executing more than 3.1 million labels a day. Justin has been on the IT side of shipping since 2001.
Joyce Cruts
VP Supply Chain & Operations
Acer Inc
Joyce Cruts is the Vice President of Acer America, responsible for the strategic direction, vision and performance of Supply Chain and Operations in Canada, United States and Latin America. Joyce relocated 11 years ago to the United States and she believes that her early career experiences led her to this moment, to be a successful global citizen and business executive. Having lived in multiple countries like The Netherlands, Italy, and Norway, just to name a few; speaking multiple languages, leading multiple roles primarily related to Supply Chain and Operations has given her a unique perspective for innovative change. Travelling for business around the globe in her role as purchase and procurement lead, learning and understanding how to negotiate and approach other cultures, has been another crucial factor to her success. Joyce is passionate about promoting sustainability and "green" supply chain methodologies to contribute to a higher level of social responsibility. She believes that Humankind has only ONE earth to share, so we must take care that our children can continue to live on this planet in peace and harmony. Joyce holds an Erasmus degree in Internal Economics and a Bachelor's dual degree in International Marketing and International Management from Eindhoven University in the Netherlands.
Larry Cuddy
CEO & Founder
Envase
Marv Cunningham
COO & CIO, Americas & Asia Pacific
GXO Logistics
At GXO, Marv Cunningham leads Operational Excellence, Information Technology and Safety for the Americas & Asia Pacific region, which includes North America, South America and Asia Pacific. In this role, Marv is responsible for the operational processes, technological capabilities and safety standards at more than 300 distribution centers — across numerous verticals — including aerospace, consumer products, personal technology, automotive and more. Marv's team ensures that our employees can actively collaobrate with automation, robotics and artificial intelligence to exceed customers' expectations every day. Prior to the spin-off and creation of GXO as the largest contract logistics company in the world, Marv served the XPO Logistics Supply Chain division as Senior Vice President of Operations. Before that, Marv was Senior Vice President for Hudson's Bay Company, a diversified global retailer with a network of both bricks-and-mortar stores and omni-channel platforms. Prior to that, he was Chief Supply Chain Officer at Rent the Runway and Vice President of Supply Chain Engineering at Target. He also held roles of increasing responsibility at Amazon. For more than two decades, Marv served his country as a U.S. Naval Submarine Officer and was selected for the Nuclear Enlisted Commissioning Program. He served on numerous submarines under the Commander of Naval Submarine Forces (CUMSUBFOR) to execute missions around the world. Marv holds a bachelor's degree in nuclear engineering from Oregon State University and an MBA from Carnegie Mellon in finance and operations.
Amy Curry-Staschke
COO
Aviron Interactive
Currently the Chief Operating Officer at Aviron Interactive. Previously a Senior Executive with Nike, Inc. (Ticker: NKE), a Fortune 100 company with 2019 revenues of $39B and market cap of $146B. Twenty years of global leadership experience within the footwear, apparel, equipment, luxury goods and health and wellness retail sectors, holding key leadership positions in Global Supply Chain, Manufacturing, Sourcing, Technology, Digital Transformation, Compliance & Risk Management, Diversity & Inclusion and Sustainability (Social & Environmental Responsibility). Mid-sized company leadership with Sotheby's Inc (Ticker: BID) and lululemon athletica (Ticker: LULU). Small-sized private company management with Burton Snowboards. Deep expertise in international business, team management, global supplier relations, diversity and inclusion, and digital transformation. Substantial Board, C-Suite and Governance proficiency both as a Board member and as a recipient of a Governance Fellowship from the National Association of Corporate Directors (NACD). Academically, holds a Bachelor's degree from Auburn University and a dual MBA from the S. C. Johnson School of Management, Cornell University, as well as the Queens School of Business, Queens University. Recipient of certification within Corporate Social Responsibility at Harvard University and the Governance Fellowship from the National Association of Corporate Directors (NACD). Recently concluded 12 years on the Advisory Board to the Dean of the College of Human Sciences, Auburn University. Frequent lecturer at universities throughout North America on supply chain, sustainability and leadership. Health and wellness expertise also reflected in the food / agriculture sector where she is a Strategic Advisor to April Joy Farms, Fruit Valley Washington.
John Daniels
CEO & Co-Founder
NavTrac
John Daniels is the Co-Founder and Chief Executive Officer at NavTrac. John has senior management experience at both early-stage and public companies where he has managed sales, product development, operations, marketing, research, technology, and business development. John's background in logistics and experience utilizing alternative sensors to collect data in the industrial economy inspired him to create a company centered on digitizing industrial operations. John holds a BA from Columbia University.
Katie Date
Leader, MIT Women in Supply Chain Initiative
MIT Center for Transportation & Logistics
Katie Date is the Manager of Corporate & Global SCALE Network Outreach for the MIT Center for Transportation & Logistics. She is also the leader of the Women in Supply Chain Initiative which seeks to better understand gender balance in supply chain management. The initiative aims to create knowledge and tools for people interested in creating more gender balance in their organizations. Katie has been published in the Harvard Business Review and Supply Chain Management Review for her work in diversity, equity, and inclusion. Katie has almost 20 years of experience in building relationships with organizations across many different sectors. Prior to joining MIT, she worked as a recruiting consultant, in training and development and operations. She holds a Bachelor of Science Degree in Communications, Business, and Women's Studies from the University of Wisconsin.
Alfonso De los Rios
CEO & Co-Founder
Nowports
As Nowports CEO, Alfonso is responsible for charting the company's strategic direction and building a passionate team to revolutionize LATAM's supply chain procedures. He has a solid background in tech, entrepreneurship, and logistics. He was recognized as Forbes 30 Under 30 Manufacturing & Industry, Forbes Mexico 30 Business Promises 2021, and T21 21 Youth.
Bart De Muynck
Chief Industry Officer
project44
Bart De Muynck is the Chief Industry Officer at project44, where he drives supply chain industry thought leadership and supports current and future customers with their strategies. Bart has extensive supply chain and logistics industry experience, including 8 years as a VP of Research focused on logistics strategy, delivery processes, and innovative technologies that impact transportation at Gartner. He is based in Texas and joined project44 in 2022.
Charley Dehoney
VP
ZEBOX
Charley Dehoney is the Vice-President of ZEBOX America an international incubator & accelerator focused on supporting innovative startups in the fields of transport, logistics and mobilities & Industry 4.0. Since August 2021, he has been building and leading ZEBOX's America team, based in Arlington, Virginia. As a seasoned entrepreneur, investor and executive in logistics technology, Charley's mission is to build the most innovative community for ZEBOX's startups and partners in North America. Previously, he was the CEO of Freighmango, a Global Digital Freight Marketplace focused on streamlining and automating global trade. Before, he acquired and managed Manning's Truck Brokerage, a 50-year-old, private equity-backed logistics company, which he successfully digitalized and sold in 2020 to FitzMark. Being a lifelong athlete, Charley is passionate about coaching. Over the years, he has been a dedicated mentor, coach and angel investor for many entrepreneurs in the field of logistic innovation.
Stephen Denton
CEO
Ware2Go
A digital technology and AI executive, Steve Denton has spent 20 years reimagining digital sales channels to level the playing field for companies to compete and win. A serial entrepreneur with deep expertise in digital technology, ecommerce and AI and a proven track record of building high-performance organizations, Denton has now turned his focus to creating smarter fulfillment networks and democratizing 1 to 2-day delivery as the CEO of Ware2Go. Prior to joining Ware2Go, Denton was President and CRO of Collective[i], a company that uses B2B data to make sales organizations more informed, efficient and profitable. He served as CEO of GSI Media, which sold to eBay in 2011, then as GM and VP of eBay Enterprise Marketing Solutions, where he oversaw billions in ecommerce revenue and ran nine advertising and martech companies. He also served as President and CEO of Rakuten LinkShare after serving in multiple executive positions at LinkShare before its acquisition by Rakuten. Prior to his career in technology Steve held leadership roles at Pepsi and FedEx. He is passionate about leveraging technology to solve complex problems and enable merchants of all sizes to compete in the new era of Business to Everyone (B2E).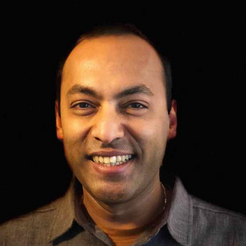 Kashyap Deorah
CEO & Founder
HyperTrack
HyperTrack's founder and chief executive is fourth-time entrepreneur Kashyap Deorah, who previously sold companies to OpenTable and Future Group. He is also a best-selling author and investor. Kashyap started his first company as a college student at IIT Bombay and sold it to a Silicon Valley firm. Since then, he has operated in the US-India corridor and done business in China, South-East Asia, and Northern Europe. Kashyap has written for leading print and online publications and made keynote presentations at Internet technology and ecommerce conferences. He is the author of 2015's The Golden Tap—The Inside Story of Hyper-Funded Indian Start-Ups.
Lidiya Dervisheva
Partner
Next47
As a Partner at Next47, Lidiya Dervisheva works in the areas of robotics, AI, and machine vision, as well as broader industrial and enterprise verticals. She supports sourcing, deal diligence, and industry deep dives. She is particularly interested in startups that combine software and hardware to solve challenging problems in a novel way. Prior to joining Next47, Lidiya was an investor at G2VP in Menlo Park, California, where she focused on venture and growth investments in industrial verticals including mobility and transportation, manufacturing and IoT, logistics and supply chain, energy, and agriculture. During her time there, she invested in Scoop, an enterprise mobility solution, Carbon, a 3D printer for plastics, Fictiv, an on-demand manufacturing company, Luminar (NASDAQ: LAZR), a high-resolution LiDAR, Shift Technologies (NASDAQ: SFT), an online platform for used cars, and Turvo, a logistics collaboration platform. Prior to that, Lidiya was a project manager and engineer at Synergy Efficiency Solutions, a commercial and industrial energy efficiency company based in Indonesia. There she led large energy audits, helped run operations and sales, and pioneered the first Indonesian ESCO (Energy Performance Contract). Previously, she held positions at Vattenfall Offshore Wind in Germany, London Sustainability Exchange in the UK, and Braemar Energy Ventures in New York City. Lidiya grew up in Bulgaria and earned a B.S. in Electrical Engineering from Yale University and an MBA from Harvard Business School.
Yone Dewberry
SVP, Chief Supply Chain Officer
Land O'Lakes
Yone Dewberry is the SVP and Chief Supply Chain Officer for Land O'Lakes, Inc., a member-owned cooperative based in Minneapolis, MN. As Chief Supply Chain Officer, Yone leads all elements of Land O'Lakes vast supply chain operations, including strategy, talent management, manufacturing, engineering, supply and demand planning, transportation, warehousing, quality, analytics, and procurement. Prior to this role, he served as Land O'Lakes Sr. Vice President of Supply Chain and Procurement. Yone's focus on transforming Land O'Lakes distribution models, accelerating service collaboration, redefining transportation strategy, and positioning in the art of innovation continues to position Land O'Lakes at the forefront of supply chain thought leadership. Yone has a broad background, which includes more than 12 years working as a global supply chain consultant with a variety of companies, including BDP International and KPMG, and 15 years with consumer products and chemical companies, such as Kraft Foods, Corning Glass and ARCO. Earlier in his career, Yone was in direct leadership positions for Kraft plants, including Entenmann's Bakery. In 2019, Yone was named as the one of the 300 Most Influential African American Corporate Executives by Black Enterprise Magazine and has been featured in articles in Industry leading supply chain magazines. He is currently on the Board of Directors of Mortenson Company a $5B construction company. As a highly regarded strategist and developer of talent, Yone speaks at numerous conferences across the globe
Ross Diankov
CEO & Co-Founder
Mujin
Ross studied computer science and artificial intelligence in high school, and acquired his PhD with the thesis "Automated Construction of Robotic Manipulation Programs" from the Robotics Institute at Carnegie Mellon University. After graduation, he co-founded Mujin in Japan in 2011.
Timothy Dooner
Host & Producer
FreightWaves
Dooner is an award-winning content producer and host who is currently the creative director of Back The Truck Up and is creating new podcasts, TV shows, newsletters and multimedia for FreightWaves. In under a year he helped build FreightCasts, the world's largest logistics and supply chain podcast network in media. He produces and co-hosts the hit podcast and FreightWavesTV show, WHAT THE TRUCK?!? WTT is ranked in Apple Podcasts top-20 Business News podcasts. Dooner is a 16-year industry veteran who has held directors positions in operations, sales, consulting, and marketing. He has worked with FedEx, Reebok, Adidas, L.L. Bean, Hasbro, Louis Vuitton, and many more high level clients across the full spectrum of the supply chain. Dooner was a featured speaker at TEDx Chattanooga.
Graham Doorley
CEO
Terraline
Founder & CEO, Graham Doorley is a life-long car enthusiast and an entrepreneurial engineer with experience working at future-looking transportation startups like Tesla and Waymo. Graham has eight years of experience as a senior engineer for self-driving systems as part of both Google[x]'s self-driving car program and then at Waymo. While at Waymo, Graham was a project lead on the self-driving truck project, starting it with a small inhouse team before it grew into the Waymo Via platform. At Tesla, Graham was responsible for the design, engineering, production, and sourcing of the entire front and rear suspension of the ground-breaking Model S.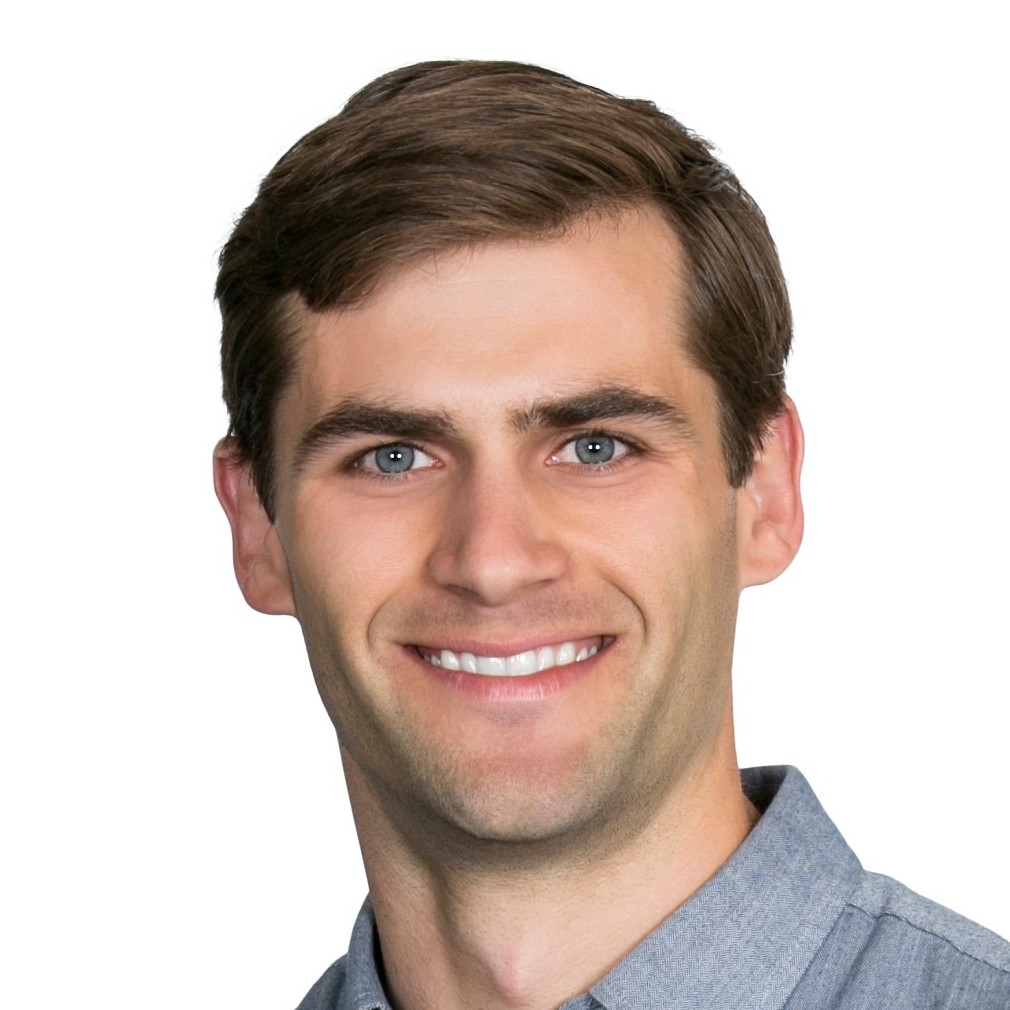 Michael Droesch
Partner
Bessemer Venture Partners
Mike Droesch is a partner with Bessemer Venture Partners, where he focuses on B2B marketplaces and supply chain software. He currently serves on the board of directors for Tackle.io, Cypress, Netography, Optimal Dynamics, and Vector.ai. He holds an MBA from the MIT Sloan School of Management, a Master's Degree in naval architecture and engineering from the University of Michigan, and a degree in mechanical engineering from Tufts University.
Tanja Dysli
Chief Supply Chain Officer, U.S.
IKEA
Maija Ehlinger
Editor-in-Chief
Hypepotamus
Maija Ehlinger is a business reporter in Atlanta covering the startup and innovation economy. A native Southern Californian, she moved to Atlanta for college and has called it home ever since. Maija is passionate about telling the behind-the-scenes stories of founders and entrepreneurs in town. She is a graduate of Emory University, Columbia Journalism School's Lede Program in Data Journalism, and is currently pursuing her MBA at Georgia Tech.
Marc El Khoury
CEO & Co-Founder
aifleet
Marc El Khoury is CEO and co-founder of aifleet, a tech-driven trucking company. Powered by our proprietary ai technology, we optimize plans for higher revenue so we can optimize the experience for our hard-working drivers and rebuild the industry to benefit people, the planet, and our economy. Prior to aifleet, Marc served as Chief Strategy Officer at US Xpress, and Principal at Kearney, a management consulting firm. He holds an MBA from NYU Stern, a MS in Engineering from UC Berkeley, and a Bachelors of Engineering form the American University of Beirut.
Saleh ElHattab
CEO & Founder
Gravity
Ben Emmrich
CEO
Tusk Logistics
Ben Emmrich is the co-founder and CEO of Tusk Logistics, a national network of regional parcel carriers dedicated to driving value for eCommerce shippers by reducing their dependence on legacy national parcel carriers, lowering shipping costs and speeding deliveries. Ben has spent his career at the overlap of small parcel shipping and eCommerce, and led operations and strategic partnerships at Google Shopping and Shippo before building Tusk. Having seen the small parcel industry from many angles -- as an operator, software provider and start-up -- Ben is a firm believer that any small parcel delivery provider's sole focus should be on making a meaningful, honest impact for its shipping customers. Volume follows value.
Chris Erickson
CEO
Datifex
Chris has degrees in Computer Engineer from the University of Waterloo, and law from the University of Toronto. He was a lawyer at Faskens, founder of Cygnus Computer Associates (sold), co-founder and President of 724 Solutions (IPO), CEO for Tira Wireless, and EVP for Echoworx. He has won a number of academic awards as well as Canada's Top 40 Under 40.
Thomas Evans
Robotics CTO
Honeywell
Dr. Thomas H. Evans, Ph.D. serves as the robotics chief technology officer for Honeywell. He works closely with the Honeywell Offering Management teams to target and develop robotic solutions to customer needs. Evans has 20 years of combined experience in robotics and engineering research and development. In previous roles, he served as the chief technology officer for Orbital Engineering Inc. in Pittsburgh. Prior to that, he worked as a research associate professor at West Virginia University and did consulting research for various robotics projects for the NASA Goddard Space Flight Center. Evans has received many notable awards and authored numerous publications throughout his career.
Brett Fabbri
Head of Law Enforcement Policy
Kodiak Robotics
Brett Fabbri is the Head of Law Enforcement Policy at Kodiak. In this role, Brett oversees Kodiak's relationships with law enforcement agencies across the 50 states, to develop policies for and train officers how to interact with self-driving trucks. Prior to joining Kodiak, Brett spent over twenty years as an officer with the California Highway Patrol (CHP), retiring as the Assistant Division Commander for the Enforcement and Planning Division. In this role, Brett provided managerial oversight of California's Commercial Vehicle Program, and led CHP's work on autonomous vehicle technology. Brett also served as Chair of the Commercial Vehicle Safety Alliance's Enforcement and Industry Modernization Committee, which is responsible for evaluating how new technologies may impact commercial vehicle enforcement.
Christopher Fall
Director of Supply Chain eCommerce & Omni-Fulfillment
Petco
Chris Fall is the Director of OMNI-Channel Fulfillment and Supply Chain Transformation for Petco. In this role he leads ECOMMERCE fulfillment strategy and warehouse transformational including Automation and Operations Excellence programs. Chris holds a master's degree in business administration from University of Texas at San Antonio and bachelor's degree in Business Management from Abilene Christian University.
Anna Farberov
General Manager, PepsiCo Labs
PepsiCo
Anna Farberov leads PepsiCo's engagement with cutting-edge technology solutions Globally. As part of PepsiCo's Tech Venturing & Innovation team, Anna identifies, tests and scales advanced solutions that drive growth and efficiency for PepsiCo. In her role, Anna partners with multiple functions inside PepsiCo including Data, Advance Analytics, Manufacturing, Supply Chain, Agro and Commercial teams. Prior to joining PepsiCo, Anna was a senior executive in a largest Holdings company. Anna led the company's emerging growth engine as head of corporate strategy, investments and planning. Anna launched her career at Procter & Gamble. At P&G, Anna worked across multiple Finance disciplines including operations, commerce, design of growth strategies and new product launches. Anna holds an MBA in Business Administration from IDC Herzliya and a BA in Philosophy, Politics and Economics from Hebrew University.
Shadi Fares
SVP, Product & Network Design, Global Ecommerce
Pitney Bowes
Shadi is responsible for the strategy and management of the Pitney Bowes fulfillment, delivery and returns services globally, including network strategy, go-to-market execution, and commercial innovation. Shadi joined Pitney Bowes in 2011 as a sales leader and earned several promotions of increasing responsibility as the company has added hundreds of retail and marketplace clients and grown its Global Ecommerce business to more than $1.7 billion in annual revenue. Prior to his current role, Shadi led the Global Presales and Professional Services organization focused on customer consulting and implementation of services. He also led efforts to redesign and optimize the Pitney Bowes domestic parcel operation to improve service reliability, including faster domestic delivery times and more on-time performance, leading to higher client satisfaction scores. Prior to joining Pitney Bowes, Shadi gained extensive global experience in process and performance management consulting with a demonstrated track record of improving sales, delivery performance, client satisfaction and business growth. Through previous assignments at Bull (a global leader in digital transformation), Xerox, U.S. Department of Commerce, Citibank and IBM, Shadi conducted business and directed teams in Morocco, Egypt, Lebanon, Jordan, Kuwait, UAE, Qatar, Bahrain, Yemen, Turkey, Ghana, Tanzania, South Africa, Athens, Ireland, U.K., France, Mexico, China, Canada, and the U.S. Shadi holds a bachelor's degree in computer science and an MBA in international business and marketing from the American University in Cairo. In addition, he holds multiple certifications from MIT Sloan School of Management in financial management, Cornell University in systems and strategies management reporting, George Washington University in project management, APICS in supply chain, and ITIL and PMP from PMI.
Jake Fields
CTO & Co-Founder
Platform Science
Jake Fields is the Co-founder and CTO of Platform Science, Inc. Jake is a serial technology entrepreneur that has founded or launched eight companies spanning connected vehicle, ride-share, industrial IoT remote device management, medical device, digital advertising, enterprise event management, technical professional services, and executive education services. Jake has helped organizations radically reinvent themselves through his leadership of innovation efforts with partners in both the public and private sector. These include industry segment leaders including ESPN, Viacom, Loreal, PWC, Schneider National, Eli Lilly, The Carlos Slim institute, Cue Health, NASA and FDA. Honed through a decade of experience delivering technical advisory services to enterprise customers, Jake's customer-centric product development approach combined with his unique technical and product vision has led the company's product to extraordinary consumer response, industry accolades, and numerous awards. A frequently requested industry speaker, Jake serves on Samsung's Enterprise Advisory Council, and leads the Strategy Working Group for the Blockchain in Trucking (BiTA). He holds a Bachelor of Science from Drexel University and has attended the Massachusetts Institute of Technology for continuing education in technology management.
Eric Fisher
SVP & GM, Shyft Innovations
The Shyft Group
Eric Fisher is the Senior Vice President and General Manager of Shyft Innovations, the Shyft Group's R&D arm. In this role, he's responsible for leading the development of all innovations across Shyft's nine go to market brands including Blue Arc EV Solutions, focused on delivering an ecosystem of end-to-end holistic EV solutions that meet sustainability and performance goals. Mr. Fisher joined the company as the Director of Engineering and R&D for Utilimaster in June 2016. He was then appointed Vice President and General Manager for the Utilimaster Corporation in April 2019. He subsequently took on the lead corporate role to establish and grow Shyft Innovations. In a 14-month timeframe, Mr. Fisher established a team, opened an innovation center, and led the them to design, engineer and produce an industry-first commercial grade purpose-built EV chassis; a fully reimagined from the ground up all-electric Class 3 delivery walk-in van; and a fully portable, self-driving charging station, the Power Cube™. Mr. Fisher has an entrepreneurial spirit and significant automotive, mechanical, and electric engineering experience related to the development of next generation purpose-built specialty vehicles, such as emergency and commercial vehicle design, and electric chassis. His expertise lies in product development, product management and team building.
Beth Flippo
CEO
Drone Express
Beth Flippo is the CEO of Drone Express, a logistics company at the forefront of drone package delivery. Beth is an accomplished embedded engineer with over 20 years of experience in the finance and technology industries. She has designed and developed advanced mobile communications solutions and is passionate about robotics and unmanned systems. In partnership with the Choctaw Nation of Oklahoma, Drone Express is currently working towards their FAA Part 135 Air Carrier and Operator Certificate in the FAA BEYOND program. Drone Express performs delivery with the TELEGRID DE-2020, one of ten unmanned aircraft, with a G1-approval for a Type Certificate from the FAA. Prior to launching Drone Express, Beth was Vice President of Embedded Software Development at TELEGRID Technologies. TELEGRID is an engineering manufacturer focused on mobile communications and unmanned robotic systems. Beth's leadership of the engineering team led to an expanded product line and further adoption into major Department of Defense agencies worldwide.
Krista Foster
Director of Products
GSTS
Krista Foster is the Director of Products of Global Spatial Technology Solutions, a wholly owned Canadian company that provides innovative decision-support solutions for the maritime sector through the use of Artificial Intelligence and Big Data Analytics. Krista has over 20 years of experience in executive project management, product lifecycle management and business analysis. Krista has spent the last 17 years working almost exclusively with commercial product vendors, who require her expertise in identifying business needs and determining solutions to complex business problems. Krista's experience from both Fortune 500 and start-up organizations has helped her create a best of breed approach in any organization. Krista is passionate about challenging each other and collaborating with people who think differently to breed creativity and promote the next generation in maritime AI innovation and transformation in supply chain and logistics.
Craig Fuller
CEO & Founder
FreightWaves
Craig Fuller is the Founder and CEO of FreightWaves. FreightWaves is the most trusted provider of global supply chain news and market intelligence. The company's SONAR platform offers high-frequency price, demand, and capacity data and analysis which allow customers to benchmark, analyze, monitor and forecast the global physical economy. Prior to founding FreightWaves, Craig was the CEO of TransCard, a fleet-fuel card provider and also served in executive roles at US Xpress. He holds a BBA from Baylor University, a pilot and owner of FLYING Magazine, the largest media provider dedicated to aviation.
Eric Fuller
CEO & President
U.S. Xpress Enterprises, Inc.
Eric has served as Chief Executive Officer since March 2017 and as President since March 2018. In 2018, he led the company through its initial public offering on the New York Stock Exchange and, beginning in 2019, built two new operating models from the ground up: a first-of-its-kind digital fleet, Variant, on the asset side, and Xpress Technologies, our reimagined brokerage division, on the third- party capacity side. With the support of Eric's leadership, Variant built and deployed a fleet orchestration platform, Vector. This technology connects vital logistics data with live freight markets, helping to strategically position trucks to satisfy customer demand. Vector also gets drivers home on time and a more reliable income, meaning they can plan for their future, better support their families, and know they're valued for the hard work they do. Eric has also shepherded the launch of Xpress Technologies, which utilizes acquired and purposefully developed technologies to build and scale a digital freight marketplace. Through carrier optimization, Xpress Technologies better supports shippers as they face supply chain volatility. Eric is passionate about advancing technology across the entire industry, supporting investments in autonomous trucking and fuel cell technology. He's also leading company and industry conversations around corporate responsibility and inclusion and diversity.
Kathy Fulton
Executive Director
American Logistics Aid Network
Kathy Fulton is Executive Director for American Logistics Aid Network (ALAN). She leads the organization in delivering logistics information, services, and equipment to support disaster response and recovery efforts. Her passions include leveraging the unique skills of supply chain professionals to enable responsible disaster relief and building cross-sector collaborative relationships that support community resilience. Ms. Fulton served as a member of the National Academy of Sciences' Consensus Committee on Building Adaptable and Resilient Supply Chains after Hurricanes Harvey, Irma, and Maria, and is a member of FEMA's Supply Chain Analysis Network. Preceding her work with ALAN, Kathy was Senior Manager of Information Technology Services at Saddle Creek Logistics Services where she led IT infrastructure implementation and support, corporate systems, and business continuity planning.
Cassandra Gaines
CEO & Founder
Carrier Assure
Cassandra Gaines is an entrepreneur, transportation law expert, and transportation industry influencer. She was recently named one of the 100 People Transforming Business in North America by Business Insider joining alumni such as Elon Musk, Jack Dorsey, and Jeff Bezos. Cassandra has disrupted the transportation industry with a lively Joe Rogan-like show called "MadGaines Live" where each month, thousands of viewers tune in to her educational, non-traditional podcast where she unites a very fragmented, volatile industry. Now Cassandra has disrupted the industry again as the Founder and CEO of Carrier Assure Inc. which is the industry's first performance scoring software that anticipates how the carrier will transport the goods based on data science and trends. The score allows those that select carriers to match the right carrier to the right shipment.
Abhijit Ganguly
Managing Director
Goodyear Ventures
Based in Akron, OH, Abhijit Ganguly is the managing director of Goodyear Ventures, responsible for leading the venture fund. In his past roles, Abhijit led Goodyear's Corporate Incubator focusing on IOT-enabled solutions businesses. Before joining Goodyear, Ganguly was responsible for driving growth initiatives in West Africa and Canada for a manufacturing company. Abhijit holds a bachelor's degree in mechanical engineering from Jadavpur University in India and an MBA from the Tuck School of Business at Dartmouth in Hanover, NH, USA. He has co-authored two articles on Business Model Innovation & is the winner of the 2015 Maurice Holland Award for his contributions in the field of Business Model Innovation. Outside of work, Abhijit enjoys playing his acoustic guitar, cooking and golfing.
Javier Garcia Atique
SVP Transportation
Maersk
Javier Garcia Atique is the Senior Vice President of Transportation for Maersk's Warehousing and Distribution team. He has been with Maersk for over 20 years, holding several leadership positions throughout North and South America where he began his career in finance and sales. He spent almost 15 years in general management and business leadership roles before taking over COO responsibilities for the North American Warehousing and Distribution group. In his current role, Javier is responsible for the rapid growth of transportation services in North America. Under his leadership the team is leading the charge towards sustainability with the purchase of electric vehicles and the creation of charging stations, all to support the goal to be an industry leader in the decarbonization of logistics. Javier holds a Masters' degree in International Logistics and Supply Chain Strategy from Georgia Tech. He currently resides in Dallas, Texas.
John Garden
VP Freight & Logistics
Mastercard
John Garden is Vice President with Mastercard's Strategic Growth division and is the Global lead for their Freight & Logistics Program. In this role he defines strategy and drives market engagement, identifying and growing partnerships within the Freight & Logistics Industry that deliver new business opportunities at scale. John and team develop initiatives that support digital transformation and new service enablement through collaboration with technology partners, Freightechs, Fintechs and Mastercard's global network of partner Banks. John started his career in International Shipping, mainly in Europe & Asia, including several years with NYK. Prior to Mastercard, John worked with technology providers and start-ups within the mobile telecommunications industry including a 12-year tenure within Orange Group's Business Services and Innovation divisions. More recently, John has had direct experience in leading and advising start-ups within the payment and freight industries.
Nir Gartzman
Managing Partner & Co-Founder
theDOCK
Nir Gartzman is a maritime & hi-tech professional combining strong technical capabilities with broad industry background and business development experience. Nir earned proficiency during 12 years of management positions in both navy and civilian sectors. Responsibilities included positions of Chief Engineer of a navy vessel, superintendent of cargo ships, project manager, and sales & business development director. Nir holds a B.A degree in business management from the IDC - Herzliya Interdisciplinary Center.
Alicemarie Geoffrion
President of Packaging
DHL
Alicemarie Geoffrion is President of Packaging for DHL Supply Chain in North America, where she is responsible for growing our end-to-end packaging operations to drive innovations, create efficiencies, and realize savings for our customers.
Nicole Glenn
CEO & Founder
Candor Expedite, Inc.
Nicole Glenn founded Candor Expedite in 2017 after more than two decades in the transportation brokerage business, with a vision to build the smartest and most efficient freight business that delivers on its client's promises. Today Candor is recognized as a leading certified women-owned business headquartered in Texas – with offices in Illinois and Kansas. Logistics is in Nicole's DNA having held several operational positions for a variety of transportation brokerage companies over the years. Through these roles she learned the nuts and bolts of moving freight along with the biggest challenges both shippers and carriers face each day. In 2008 Nicole moved to the sales side of the business, working her way up to president of K & L Freight Management, Inc., and in 2016 became head of Cherry Logistics Corporation. After 20+ years of working for others, Nicole wanted to build her own team. With her strong network and excellent industry reputation, it wasn't long before Candor became one of the top transportation companies in the business - known for its hot shot ground, high touch, time sensitive shipments and white glove delivery services. Nicole credits her success with an amazing team that consistently provides superior customer service, real-time updates, precision, and open communication. Nicole is a certified member of The Women's Business Enterprise National Council (WBENC). She is a member of The Expedite Association of North America, Women in Trucking, and the Transportation Intermediaries Association. She received her Bachelor of Arts degree in management and marketing from Northwood University. Nicole has received numerous accolades including being named one of the Top Women-Owned Businesses by Women in Trucking, and a 2021 Enterprising Women of the Year Champion, an annual tribute to the world's top female entrepreneurs. Additionally, Nicole is one of the founders of The Ladies Leadership Coalition (LLC), a new podcast hosted by female business leaders to profile successful business women.
Ricardo Gonzalez
CEO
Hubtek
CEO & Co-Founder of Hubtek. Ricky has been actively working in the logistics industry for over 15 years, he has had the opportunity to work in many different verticals, from international freight forwarding and domestic freight brokerage to asset-based operations, MRO distribution, and e-commerce, and positions ranging from operations and sales to managerial and technology. He has led and co-founded five different companies and has performed two successful mergers in a short period. That experience and a tremendous entrepreneurial drive have given him vital leadership attributes over his career. Ricky says: "I have witnessed many changes in the ever-evolving logistics industry, and I feel passionate about the numerous opportunities available. It is also fulfilling to help customers enhance their supply chain journey through a professional suite of business solutions. Our latest and more innovative approach to this is Hubtek, a complete workforce optimization powerhouse for the logistics industry focused on three strategic angles; Training and Coaching to make the employees more efficient, Nearshore Staff Augmentation to decrease costs and increase profitability, and Process Automation (RPA, API, AI) to enhance and exponentially multiply productivity in our customer's organization.
Grant Goodale
CXO & Co-Founder
Convoy
Grant Goodale is co-founder and Carrier Experience Officer of Convoy, overseeing Convoy's carrier advocacy program focused on protecting the business interests of small carriers. Prior to Convoy, Grant worked at Amazon, founded and served as CEO of gaming studio Massively Fun, and held senior positions at multiple startups including Reactivity (acquired by Cisco) and Context Optional (acquired by Adobe). Grant earned computer science degrees from the University of Southern California and Cornell University.
Benjamin Gordon
Managing Partner & CEO
Cambridge Capital and BGSA
Benjamin Gordon is the Managing Partner for Cambridge Capital, a leading investor, advisor and partner for compnies in the supply chain and technology sector. Benjamin has invested in Bringg, XPO, ReverseLogix, Liftit, Parcel Perform, Everest, and a host of other leading supply chain companies. In addition, he has served on the boards of many of these portfolio companies. Please see www.CambridgeCapital.com. Prior to Cambridge Capital, Benjamin built BG Strategic Advisors (BGSA), the most active investment bank focused on transportation and logistics. BGSA and its principals have worked on over 50 deals totaling over $10 billion of transaction value. Please see www.BGSA.com. Prior to BGSA, Benjamin founded 3PLex, the Internet solution enabling third-party logistics companies to automate their business. Benjamin raised $28 million from blue-chip investors including Morgan Stanley, Goldman Sachs, BancBoston Ventures, Con-Way, and Ionian. 3PLex has since been sold to Maersk. Prior to 3PLex, Benjamin led strategy projects in transportation and technology at Mercer Management Consulting.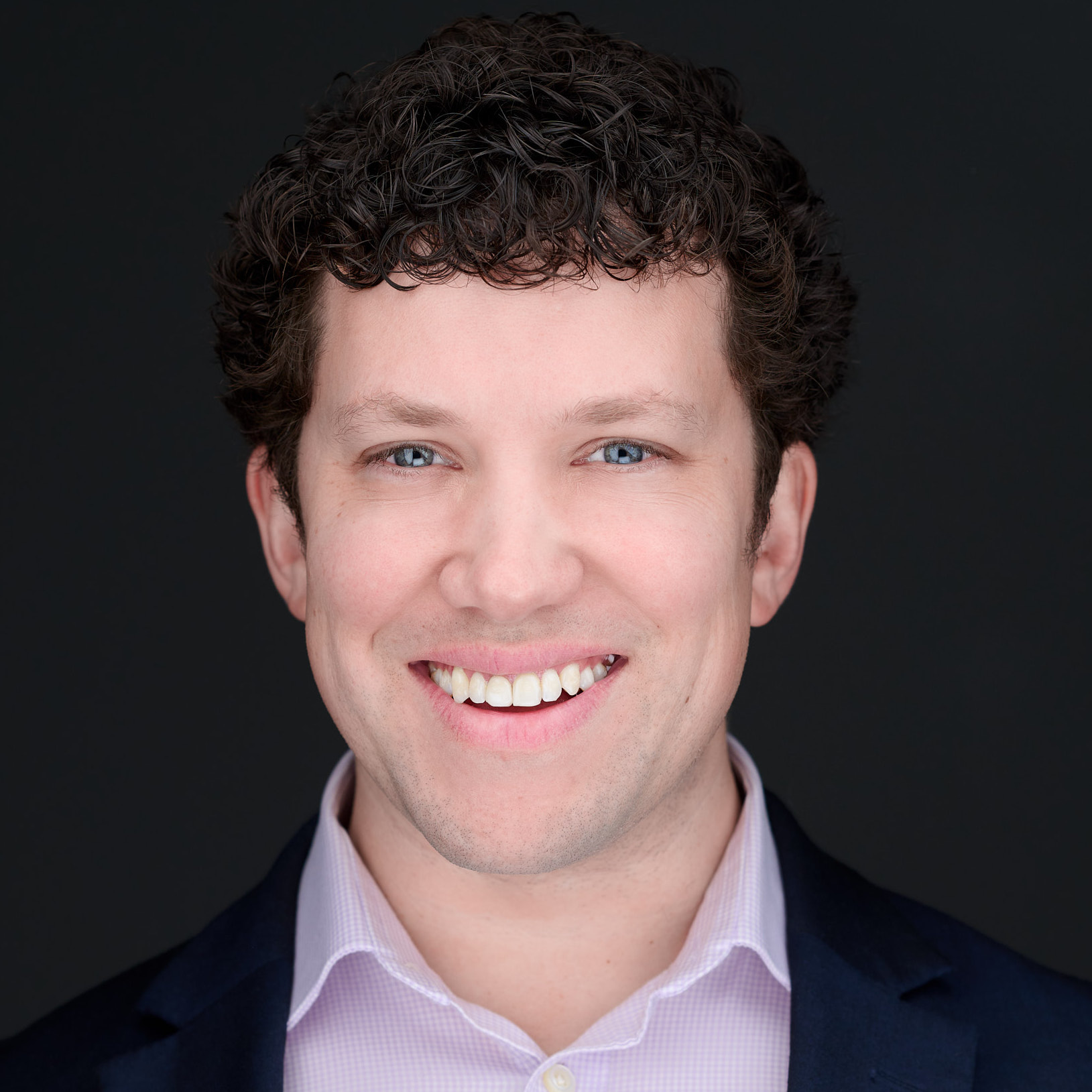 Ryan Grant
Operations Lead – The Pier Living Lab
Port of Halifax
As operations lead for The PIER, Ryan is responsible for facilitating industry projects relating to port connectivity, decarbonization, and terminal digitization (to name a few), through collaboration with PIER members and partners, the Halifax Port Authority, government and industry stakeholders, and the larger tech and innovation ecosystem. Ryan has previously held multiple leadership positions in the entrepreneurship and innovation hub ecosystem of Atlantic Canada specializing in scaling technology startups. Established by the Port of Halifax in November 2021, The PIER (Port Innovation, Engagement and Research) is a global showcase for sector innovation in transportation, supply chain and logistics. Through bringing together a complementary mix of operating partners, innovators, tech companies and researchers, The PIER creates a context where partners collaborate and innovate to develop solutions.
Scott Gravelle
CEO & Founder
Attabotics
From army medic to longboard maker, Scott Gravelle has a personal history of reinvention and an appreciation for the power of approaching a problem from a different perspective. His latest venture, Attabotics, is the most recent example. The 3D robotics supply chain system takes inspiration from a nature documentary on leaf-cutter ants and aims to make the traditional warehouse of aisles and rows obsolete. Attabotics has been recognized by TIME's Best Inventions and was named to the CNBC Disruptor 50 list in 2020 and the CNBC Upstart 100 list in 2019. Since its inception in 2016, Gravelle has grown the robotics-based supply chain company to employ more than 300 employees while the technology has been adopted by global brands and retailers across apparel, food & beverage, home goods, and more. While his entry into robotics was unique, Gravelle brought 20+ years of broad experience including automation and digital manufacturing expertise, and he has led the company through seven funding rounds including grants from Opportunity Calgary Investment Fund, Sustainable Development Technology Canada and Canada's Strategic Innovation Fund (SIF). As Founder and CEO, he drives the company's vision, product design and technical innovation.
Dustin Gray
Sr Director, Solution Design & Innovation
NFI
Dustin Gray has over 14+ years experience in the 3pl industry in various roles ranging from operations to commercial management. Dustin currently runs the Solution Design and Innovation team for the Distribution business line at NFI supporting the growth of a $1B+ business unit. Dustin resides in Prosper, TX and stays busy with his two year old daughter.
Stanton Green
Senior Director
Blumberg Capital
Stanton is a Senior Director at Blumberg Capital, an early stage venture capital firm known as one of the first investors in industry leaders including Addepar, Braze, DoubleVerify, Fundbox, HootSuite, Nutanix, Trulioo and Yotpo. Stanton helps lead Blumberg Capital's focus on supply chain and logistics portfolio - a sector that the firm has been investing in for over 25 years. He is currently on the board or advisor to Fundguard, Intelage, Navtrac, Overview, Peek'd and SamsonVT. Stanton is an operational executive who has led five rounds of capital, participated in three PE backed companies, successfully sold two private equity backed companies, oversaw the spin-out of a global organization operating in multiple countries and helped successfully retool the equity franchise of a top 35 broker dealer. He is currently an Executive in Residence with Warburg Pincus and mentor for the Fintech Innovation Lab in New York. He most recently was co-head of equities for Guggenheim Securities. Prior to that he was CEO of OTR Global, a global research & data business operating in 17 different countries around the world. Stanton was previously CEO of Vista Research, a Blumberg Capital portfolio company, and oversaw its successful sale to S&P/McGraw Hill. He was also managing director of Epoch Partners, an online investment bank funded by Kleiner Perkins, Benchmark and Trident. He worked on the deal team to successfully sell Epoch to Goldman Sachs.
Todd Greener
SVP, Global Supply Chain
Foot Locker
Todd Greener has served as Senior Vice President—Supply Chain since October 2018. Todd is responsible for customer fulfillment, distribution center operations, transportation, and private label operations across the Company's 8 brands. Previously, Todd was Senior Vice President, Supply Chain at Advance Auto Parts and led distribution center operations, transportation, and enterprise safety/risk management. Prior to Advance Auto Parts, Todd spent over 20 years at General Electric including General Manager, Distribution Operations at GE Appliances and General Manager, Service Parts Supply Chain at GE Transportation. He also held supply chain and finance roles in GE Lighting, GE Corporate, and GE Aviation. Todd has a Bachelor of Science degree in Electrical Engineering from Rose-Hulman Institute of Technology.
Charles Griffith
Chief Technology Officer
Quiet Platforms (a wholly-owned subsidiary of AEO, Inc)
Charles Griffith is the CTO at Quiet Platforms and is focused on democratizing access to best-in-class logistics technology for all retailers. Charles is a veteran leader with 35 years experience building high performing engineering and product organizations for Fortune 500 companies and startups. Over the last two decades, Charles has pioneered the re-thinking of supply chain technology. Charles was responsible for Amazon's technology transformation from online retailer to global carrier, leading creation of Amazon's transportation technology platform. This platform orchestrates last mile delivery, sortation, and linehaul management worldwide and supported the launch of Amazon Logistics (AMZL). Charles went on to found MileZero, a venture backed technology platform, powering last mile delivery and operations for Staples, Harvey Norman, Cub Foods and other retailers. Previously, Charles has delivered solutions across a wide range of industries from payments to gaming and holds four patents.
Alexandra Griffon
CEO & Co-Founder
BlueCargo
After her MBA in France, Alexandra went to Berkeley and that's where she met with Laura Theveniau, the other BlueCargo co-founder. They both enrolled in the Institute of Transportation Studies. Their master's project was to build, for Navys, an algorithm to stack containers inside the terminals and to predict the dwell time of those containers to stack them accordingly. That's when they created BlueCargo at first. In 2018, Alexandra and Laura joined "Y Combinator". That is how the most prestigious incubator became BlueCargo's first investor. In 2019, Alexandra and Laura launched the foundation of what the platform is currently after hundreds of hours spent at common carriers. A year after, Alexandra was invited as a speaker to many events to present the platform. Alexandra became a member of the Harbor Trucking Association and BlueCargo became the #1 reference to return empty containers. Since 2021, she leads the company to a +20% month-over-month growth and works, with Laura, on scaling the platform nationally by the end of 2023.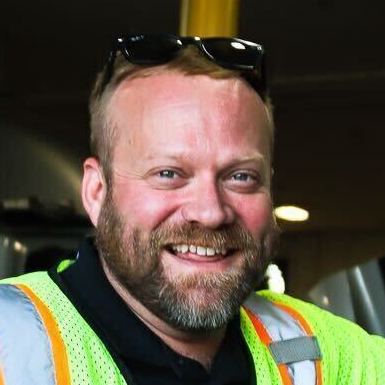 Walter Grigg
Head of Industry Partnerships
Torc Robotics
Chris Groseclose
Chief Fulfillment Officer
Crutchfield Corporation
Chris Groseclose holds the role of Crutchfield Corporation's Chief Fulfillment Officer. Crutchfield is a leading CE retailer that has been providing high quality products, service, and support for 48 years; and has won Bitrates' "Circle of Excellence Platinum Award" for 22 years in a row. Prior to Crutchfield, Chris held a VP of Operations role with Shenandoah Growers. Shenandoah Growers is a leading provider in fresh-cut culinary herbs throughout the US; providing product to a wide variety of retail and wholesale chains such as; Wegmans, Giant, Kroger, Publix, Sysco Walmart, Food-lion etc. Shenandoah Growers is a pioneer in introducing robotic greenhouse technology to the US market. Chris's early career started in high-volume PC manufacturing with Gateway Computers. He has lead complex manufacturing and distribution operations in a custom-build B2C and B2B environment. For 2 years, Chris was the General Manager of Gateway Japan, living in Tokyo and leading their manufacturing, distribution, and returns center. Chris's last position with Gateway was leading production scheduling and materials procurement for GW's east coast facility, which generated 3.5 billion annual revenue. Chris has B.S. from VA Tech and MBA from Averett University. In addition to enjoying his career in technology and operations leadership, Chris enjoys travel, scuba diving, and likes to build (and play) guitars.
Paul Gross
CEO & Co-Founder
Remora
Paul is a co-founder and co-CEO at Remora, which began as an independent project during his senior year of college. In 2021, he was named to the Forbes 30 Under 30 list. Before Remora, his work in progressive politics was funded by prominent leaders in the tech industry, and received the Porter Prize, the highest class-wide thesis prize at Yale. He graduated with a degree in Statistics and Data Science in 2020.
Christopher Groves
VP, Fulfillment
Best Buy
Chris Groves is vice president of Enterprise Fulfillment for Best Buy Co. Inc., a leading provider of technology products, services and solutions. In his current role, he is responsible for developing, implementing, and continuously refining Best Buy's Enterprise Fulfillment Strategy. Prior to his current role, Mr. Groves served as vice president of Demand Planning; Forecasting for the U.S. Domestic business. In this role, he was responsible for the optimization of inventory investments, aligned business solutions and new capability development.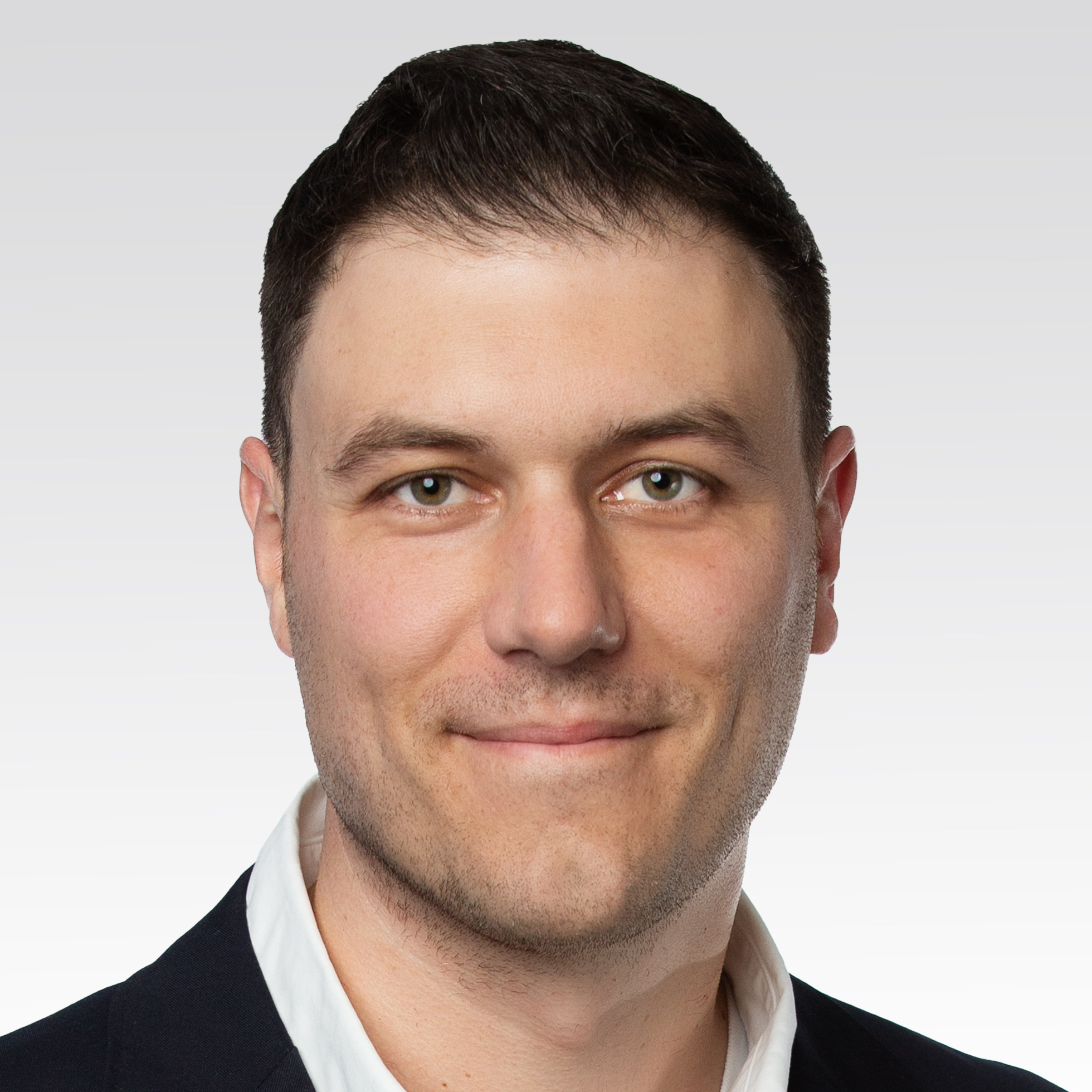 David Guggina
EVP, Supply Chain
Walmart
Dave joined Walmart in February of 2018 leading the Operational Excellence team in the eCommerce organization. In 2019, he was given the opportunity to direct the eCommerce Product and Engineering organizations. In 2020, he took over responsibility for the Omni-Supply Chain Product and Engineering organization. Currently, he leads the Innovation and Automation space across the US business. Over the last four years, he's had the good fortune to build and serve small agile teams who obsess over customers, associates, and delivering business results. These efforts have resulted in better customer service, simpler processes, and have helped drive everyday low costs within the supply chain. Before joining Walmart, Dave began his career in the brewing industry in 2007 where he worked on warehouse optimization and in canning operations for Anheuser-Bush. After this experience, he joined Amazon and became a leader at their first all-apparel fulfillment center. Within Amazon's Fulfillment Operations, he held a breadth of leadership positions including in Inbound, Outbound, Quality Control, and on Subject Matter Expert and Customer Returns teams. In 2016, he transitioned to Customer Service (CS) Operations, to develop the first Amazon Flex CS team and to lead the global Virtual Customer Service (VCS) organization, including its product, programs, and operations. In this role, he supported the team as it scaled from 1.4k to 16k employees across 11 countries. In all of his roles, his focus is on empowering teams to simplify and standardize processes and to find new ways to improve the customer and associate experience.
Nidhi Gupta
CEO & Co-Founder
Portcast
Nidhi Gupta is CEO and Co-Founder of Portcast, a Singapore-based logistics tech start-up that aims to make global supply chains dynamic and efficient using cutting-edge technology such as artificial intelligence (AI) and geospatial data. Portcast is committed to building the next generation of logistics operating systems in order to make highly accurate predictions on how cargo moves across the world. As an experienced strategy and logistics professional, Nidhi has over a decade of leadership and C-level consulting experience in Asia Pacific with the Deutsche Post DHL group. In her most recent role as Senior Director of Engineering & Manufacturing Sector she was responsible for developing the growth strategy of the sector and leading transformational supply chain strategies for customers across Asia Pacific. Bringing with her a wealth of experience, Nidhi is passionate about digitisation and innovation in the supply chain and logistics industry. In 2017, she was Entrepreneur in Residence at Entrepreneur First – the world's leading talent investor – in Singapore where she met her business partner and co-Founder, Dr Lingxiao Xia. Realising they had a mutual appreciation of global logistics, they started Portcast in 2018.
Rob Haddock
Group Director Transportation Strategy
Coca Cola
Rob is a Supply chain innovation leader driving industry modernization and collaboration with a passion for connecting, educating and developing supply chain professions. A seasoned professional with decades of supply and operations management experience with the Coca-Cola Company ranging from plant management, customer service, business liaison, vendor managed inventories, operational excellence, transportation management, production & deployment planning, integrated business planning & SAP SME. In his current role, he is responsible for leading all Coca-Cola North America's transportation & On Time In Full performance. Rob is a company-wide driver for innovation and process improvement.
Marina Hadjipateras
General Partner & Co-Founder
TMV
Marina Hadjipateras is the Co-founder and General Partner of TMV - a leading early stage venture firm backing early stage founders building businesses beyond the bottom line. Marina has led many of TMV's logistics and transportation investments, including Nautilus Labs, ShipsKart, Portcast, and Transmute, in addition to heading up the firm's work around reimagined sustainable solutions. Prior to TMV, Marina served as VP of Investor Relations for Dorian LPG, where she led the in-house roadshow for a $135M raise on behalf of the 150-year-old maritime business (NYSE: LPG). Marina also spearheaded restructuring at Dorian and oversaw key areas of operations pertaining to company scale, compliance and private-to-public transition. Marina formed Filotimo Partners, in order to build out the private investment arm for family, which included creating a next-gen investment plan and deploying a multitude of venture investments on behalf of the company. For nearly a decade, she has served as vice chair of the INTERTANKO Environmental Committee, where she works closely with the IMO to create enduring, innovative solutions that positively impact the ocean and environment. In 2018, Marina received the NYOT Innovators and Disruptors award for venture capital and she also serves as a mentor for Endeavor: a leading high-impact entrepreneurship movement around the world and is an advisor for Hatchub which connects emerging innovators to solve global problems. She is a board member of Welcome Baby and sits on the board of the North American Marine Environmental Protection Agency, where she has been an active member since 2010. Marina is a graduate of The United States Merchant Marine Academy, where she received her STCW Certificate, and holds a BA from Georgetown University. As an investor and business leader, she is an avid champion of LGBTQ+ rights and is passionate about helping build the next generation of companies committed to building a brighter, more diverse and sustainable tomorrow
Jacob Hall
Industry Influencer
The Manufacturing Millennial
Jake Hall is the Manufacturing Millennial. With over a decade of experience working with manufacturers, system integrators, and distributors in the manufacturing and automation industry, he understands the importance of advocating Industry 4.0, digital technology, robotics, and automation solutions. But more importantly, he recognizes the need and demand for companies and organizations to begin attracting and mentoring the future skilled workforce of upcoming generations. With Jake's personal brand, the "Manufacturing Millennial," he has created an audience of 50,000+ followers with over 50 million views on social media in less than two years. But Jake's advocacy doesn't stop online; he has given dozens of high-energy keynote presentations discussing the future of our manufacturing industry and how it needs to change through technology, culture, and workforce. When Jake isn't advocating manufacturing, you'll find him at a Chicago Cubs game, smoking BBQ, fishing, or building Lego with his two daughters.
Rylan Hamilton
CEO & Co-Founder
6 River Systems
Rylan Hamilton is the CEO and co-founder of 6 River Systems, an automated solutions provider that specializes in collaborative robotic systems. He continues to lead and grow the company, which was acquired by the global e-commerce firm Shopify in 2019. Before 6 River Systems, Rylan was an executive at Kiva Systems which was bought by Amazon and is now known as Amazon Robotics. Rylan received his undergraduate degree in Applied Mathematics from Harvard College and an MBA from Harvard Business School. He spent 4 years serving in the US Navy as an engineering officer.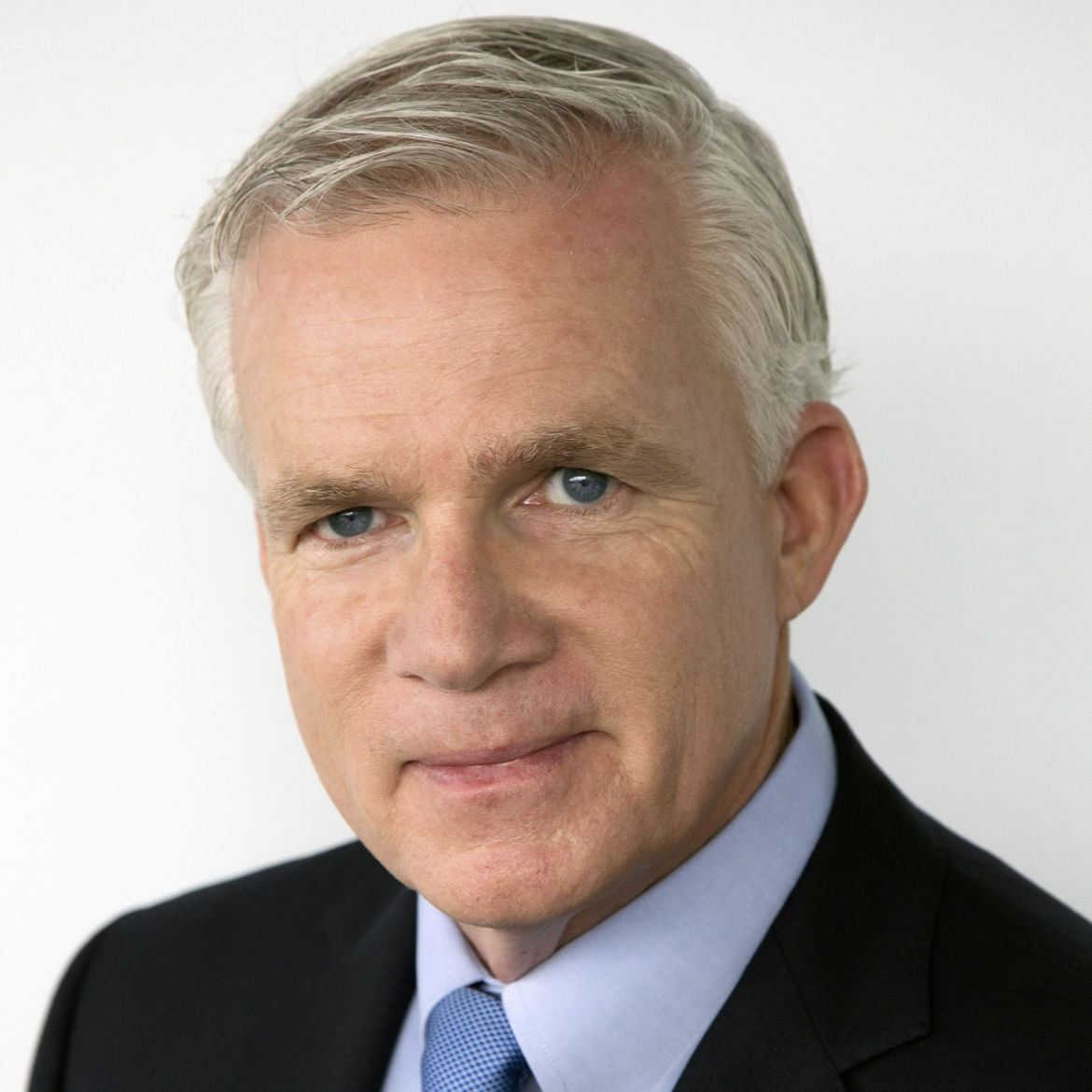 Craig Harper
Chief Sustainability Officer, EVP
J.B. Hunt Transport Services, Inc
Craig Harper is the Chief Sustainability Officer and Executive Vice President at J.B. Hunt Transport Services, Inc. He joined the company in 1992 as Vice President of Special Commodities and, after five years, was appointed to the role of Chief Operations Officer. In 2020, Craig was named Chief Sustainability Officer.    In his role, Craig is responsible for leading the company's sustainability efforts including initiatives involving electric and autonomous vehicles and other emerging technologies. He also leads driver hiring, orientation and safety programs, as well as fuel purchasing for the company.     Craig serves on the board of the Blockchain in Transport Alliance Standards Council, the Alliance for Driver Safety & Security, and the Arkansas Trucking Association.     Craig is a graduate of the University of Arkansas with a Bachelor of Arts in Chemistry and continued his education at the University of Tennessee where he earned a Doctor of Dental Surgery.
John Harris
CEO & Co-Founder
Harbinger Motors
Harbinger CEO and Co-Founder John Harris is focused on redefining the medium-duty commercial vehicle industry and reducing harmful environmental emissions through electrification. Leading the company with a detailed, personal approach, John brings strong expertise in battery, hardware, and mechanical engineering from work at Anduril Industries, Boeing, Faraday Future, and Xos Trucks. Throughout his career, John has had a massive impact on his world-class employers. At Anduril, he led Sentry Tower from prototype to volume production in less than three years. He developed a low-cost battery system at Xos and was sole-inventor on numerous patents. Formerly a Structures and Mechanisms Design Engineer at Boeing and Disney, he was also heavily involved in battery systems at Faraday Future. A car guy at heart, John was involved in Formula SAE in college and earned a Bachelor's in Mechanical Engineering and Master's in Aerospace Engineering from Cornell.
Chante Harris
Climate Tech Strategist
Schmidt Futures
Chante Harris is a champion of social and financial innovation. Throughout her career, she has successfully scaled nationwide campaigns, technologies, and ideas for the Obama Administration, Fortune 500 companies, and startups. Her writing and work have been featured by Business Insider, The Milken Institute, and other notable publications. Named by Forbes as a 30 Under 30 in Energy, NASDAQ as a Woman to Watch, ACEEE as a Champion for Energy Efficiency, America on Tech as an Innovator and Disruptor, and Women Enews as a Pioneering Woman in Sustainability, Chante is at the helm of driving climate innovation, building sustainable cities, advancing cross-sector collaboration, and tapping into community to launch better solutions and technologies. She is currently a climate tech strategist with Eric Schmidt's Schmidt Futures exploring what key resources and funding mechanisms can accelerate breakthrough technologies after R&D but before the deployment stage Prior to joining the Schmidt Future steam, she spent 2 years leading climate investment and partnerships at SecondMuse sourcing, funding, and scaling the best early-stage climate tech solutions across the globe by offering them hands-on support until they are ready for their first customers, pilot runs, and investment. Twenty of the climate tech startups supported by her team have raised over $25M in public and private investment, on average, tripled their company team sizes and negotiated IP licenses with the biggest national labs across the country. Lastly, she developed a global investor network convening over 100 of the top climate and climate-curious investors to provide them with the tools needed to deploy the more than $17 billion of capital committed to climate solutions in 2021 alone.
Ittay Hayut
CEO & Co-Founder
Hoopo
Ittay (Ty) Hayut is the CEO & co-founder of Hoopo, a provider of location intelligence through power-efficient, and affordable, visibility. Hoopo is working with supply-chain, transportation, and logistic companies worlwide to revolutionize means of exploiting the value that asset visibility brings. Ittay brings years of experience in emerging technologies following his service as a commander in the Israeli Defence Forces, and co-founding the 9900 Alumni Association. While working in SaaS, IoT, and supply-chain, Ittay also completed his MA in Cognitive Psychology through Tel-Aviv University's Interdisciplinary Program for Outstanding Students. Ittay and the team at Hoopo aspire to develop unique end-to-end tracking solutions that provide immediate value to customers and help create new business cases using asset visibility, and data analysis.
Elan Head
Senior Editor
The Air Current
Elan Head is Senior Editor at The Air Current, where she reports on emerging aviation technologies and sustainability topics. She has been a professional journalist for over two decades and has received numerous accolades for her work, including awards from the National Press Club and others. She is also an FAA Gold Seal flight instructor with helicopter and instrument helicopter ratings, who has held commercial helicopter licenses in Canada and Australia as well as the United States.
Kyle Henderson
CEO & Co-Founder
Vizion
Kyle is a repeat entrepreneur and a veteran product management, development and design professional. He has participated in nine early-stage technology startups, including senior product management roles at companies like Fullstory, ClearMetal, Nokia, and NAVTEQ. Prior to his current venture, Kyle spent three years working on a control tower solution for supply chain management. The high-quality data he needed to maximize that product did not exist at the time, which inspired him to co-found Vizion — an API-first solution that allows cargo owners, freight forwarders, and software providers to track ocean freight and draw closer to achieving true supply chain visibility. Vizion successfully reached Series A funding in summer 2022, and companies around the world are currently using Vizion's API to track their ocean freight in as close to real-time as possible. Kyle earned his Bachelor of Arts in Philosophy and Political Science from Berry College in beautiful Rome, Ga.
Gavan Hennessy
SVP, Strategic Partnership
AEye
Craig Henry
US Industry Manager, Intralogistics
Siemens
Craig Henry is the US Industry Manager for Intralogistics for Siemens Industry. He holds a bachelor's degree in mechanical engineering from North Carolina State University and a certificate from Harvard University in Cybersecurity. He has 29 years of experience in automation systems. He currently serves Amazon.com as they advance their technologies; leveraging AI, simulation, emulation, robotics, and digital tools to provide safety, sustainability, and agility to future-proof automated fulfillment centers.
Sean Henry
CEO & Founder
Stord
Sean Henry is the Founder and CEO of Stord, the pioneer of Cloud Supply Chain and a leader in end-to-end logistics services and technology. He founded Stord along with co-founder Jacob Boudreau after experiencing the challenges of fragmentation and disconnected technology of the third-party logistics industry (3PL) first-hand while working in supply chain optimization for a global automotive manufacturer in Germany. Sean has been recognized in Forbes' 30 under 30 list and INC's Top 50 Emerging Entrepreneurs. Sean attended Georgia Tech prior to founding Stord. He was also a member of the 2016 cohort of the Dynamo Accelerator Fund and a Thiel Fellow.
Matt Hertz
Co-Founder
Second Marathon
Matt is the co-Founder of Second Marathon, an eCommerce Logistics consulting firm he started after spending the first marathon of his career building and scaling complex supply chain operations as an early employee at Rent the Runway, Birchbox and Shyp. At Rent the Runway Matt was the 5th employee where he led warehouse operations. At Birchbox, Matt was the 1st employee where he oversaw Supply Chain and helped the company scale from 500 monthly orders to 1 Million across 5 countries. Matt then moved to San Francisco to join Shyp where he led Business Development. Matt began his career at a hedge fund in New York, and is now living in Nashville.
Edward Hertzman
President & Founder
Sourcing Journal
Edward Hertzman received a degree in economics from NYU and spent more than a decade working as a top executive for major sourcing companies all over the world, including Synergies Worldwide and Pearl Global. Hertzman sits on the Board for Delivering Good, a charitable organization that channels the resources of the fashion industry to those in need. In 2009, in response to a need in the industry, he founded Sourcing Journal Online. With more than 75,000 subscribers, Sourcing Journal Online is the largest trade journal devoted to the sourcing apparel and textile industry supply chain in the world. In August 2020, he was promoted to executive vice president of Fairchild Media, tasked with growing the businesses of all Fairchild Media titles in his new position, while continuing to lead the day-to-day operations at Sourcing Journal. He will also oversee the growth of Fairchild Media's strategic content studio, bolstering the creation of engaging, interactive content to help industry partners stand out in an increasingly competitive landscape.
John Hewitt
VP of Packaging Sustainability
Consumer Brands Association
John Hewitt is vice president, packaging sustainability, at the Consumer Brands Association. Hewitt leads the packaging sustainability efforts on behalf of the CPG industry, bringing extensive knowledge of the recycling system and years of state and federal policy experience. With a combination of association, political and agency experience, Hewitt has worked on many successful ballot initiatives, legislative and regulatory measures. In addition to his professional experience, he has sat on several non-profit boards and was an elected school board member for nearly 12 years. Hewitt joined the Consumer Brands Association from the California Department of Food and Agriculture (CDFA), where he served as both special counsel to the secretary and as the agency's general counsel. At the department, Hewitt was responsible for complex litigation and regulatory matters as well as represented the department on interagency initiatives, such as the governor's drought task force and international climate change program. Prior to CDFA Hewitt worked at the California Farm Bureau, where he played a key role in developing strategic water quality initiatives, including managing activities with local and state regulators as well as litigation development. A native of Northern California, Hewitt graduated from Cal Poly in San Luis Obispo, with a bachelor's degree in agricultural business and a minor in water science. Hewitt also holds a juris doctor from the University of Pacific McGeorge School of Law and is admitted to practice law by the California Bar as well as the United States Supreme Court. He lives in Pleasant Grove, California, and enjoys cooking family meals using his favorite CPG products — especially hot sauce.
Mark Higgins
Director of Motor Carrier Experience
Port of Virginia
Mark Higgins is the Director of Motor Carrier Experience at The Port of Virginia. Mark began his career in the Port of Virginia as an assistant operations manager for APM Terminals in 2005. Mark joined the APM Terminals Virginia Project team in 2006 where he developed the Semi-Autonomous Remote Operator Program which transitioned traditional RTG operators to a semi-automated operating environment. Mark was a key contributor to the original VIG project where he held numerous roles related to automation and the implementation of high technology into terminal gate operations. In 2011, Mark went on to implement a new high technology gate at NIT while maintaining high levels of functionality to motor carriers using the site. In 2016, he became the project manager for the new $42 million NIT North Gate project, which opened in late June 2017. Mark has been a major contributor to the development of the truck reservation platform that was first developed in New York and that has since been deployed at VIG and NIT. Mark is a recognized leader in gate technology and truck reservation systems. Mark is a 2003 graduate of Louisiana State University where he studied Information Systems and Decision Sciences.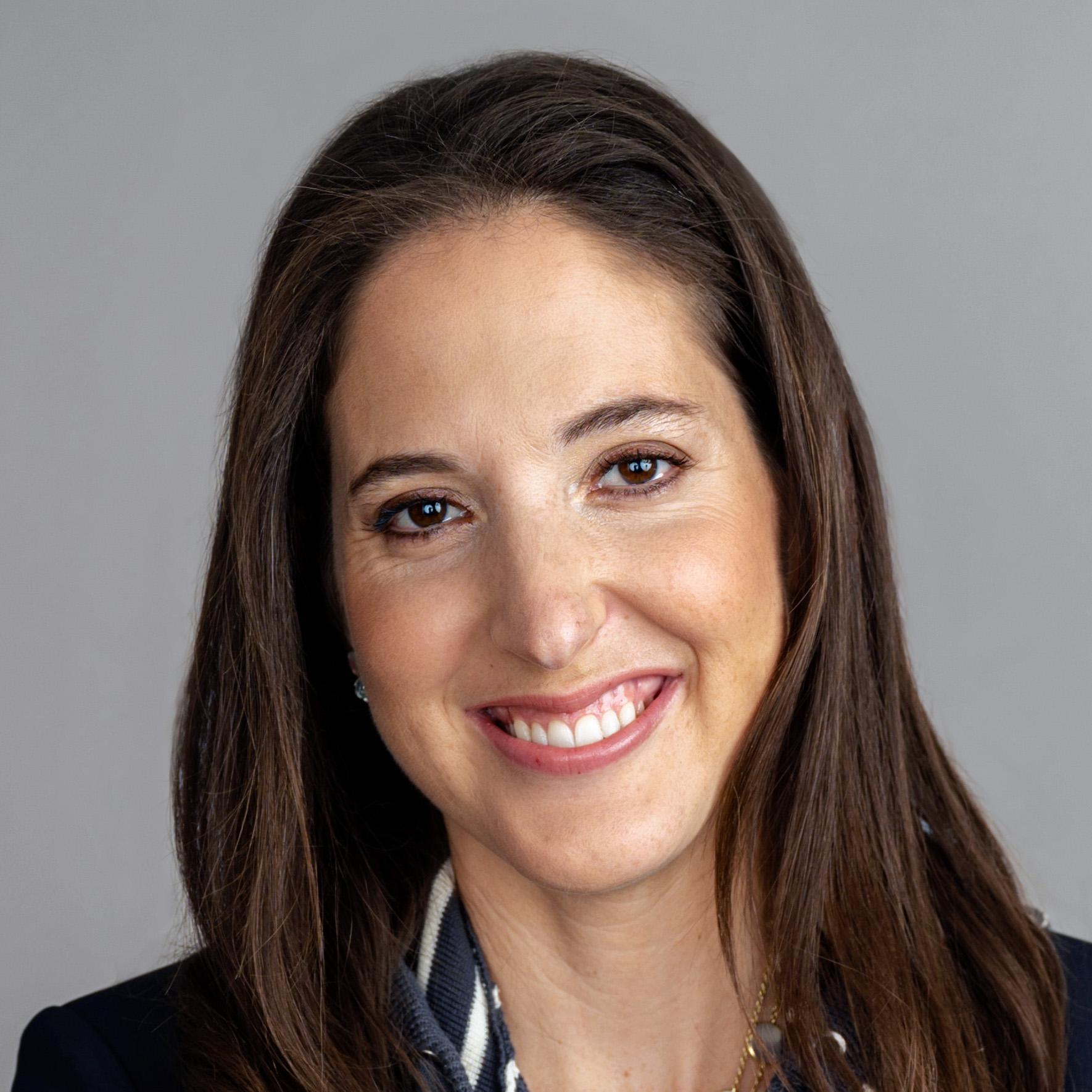 Rachel Holt
General Partner & Co- Founder
Construct Capital
Rachel Holt is a best-in-class operator turned investor. Before co-founding Construct, Rachel started and led Uber's New Mobility organization—which includes JUMP, Uber's ebike and escooter business that operates across more than 30 cities globally—and Uber's internal incubator - which includes Uber's initiatives across Transit and UberWorks, a platform that matches agency workers to available shifts. Rachel also oversaw and built the company's product partnership with Lime which has yielded more than $150M in equity value to Uber. Prior to taking on this role, Rachel led Uber's US and Canada Rides business until 2018, which accounted for about 50% of Uber's global revenue as well as managing Uber's Global Customer Support, Global Brand, and Global Marketing functions. Rachel oversaw some of the company's most critical and visible efforts, including the 180 Days of Change Campaign, which aimed to reshape the company's relationship with drivers globally, and reshape the culture internally. Rachel joined Uber in 2011 as employee #25 to build the Washington, DC business, growing the city into one of Uber's largest and fastest-growing markets at the time. Rachel began her career at Bain & Company, advising companies in the private equity, manufacturing, and healthcare industries, and then in brand management at Clorox before leaving to join Uber. She graduated magna cum laude from Amherst College and earned her MBA from Stanford University, where she was an Arjay Miller Scholar. She was ranked No. 9 on Fortune's40 under 40 in 2016 and was named by Fast Company as one of the Most Creative People in Business.
Ramona Hood
CEO & President
FedEx Custom Critical
Ramona Hood is president and CEO of FedEx Custom Critical®, a leading North American transportation provider located in Green, Ohio. The company provides a range of transportation capabilities for expedite ground, temperature control shipments and industry specific solutions. The company provides 24/7 service throughout the United States, Canada and internationally, delivering hundreds of thousands of shipments per year. Hood oversees the FedEx Custom Critical executive leadership team and is responsible for the performance and strategic direction of the company. Hood brings more than 30 years of FedEx experience to her role, having most recently served as Vice President, Operations, Strategy and Planning. Hood started her career at FedEx Custom Critical in 1991 in an entry-level position, and worked her way up to hold various executive leadership positions at FedEx Custom Critical and FedEx Supply Chain. Her career path evolved through many areas of the company, including Operations, Safety, Sourcing, Sales and Marketing. Over time, she began offering innovative and strategic ideas that distinguished her from her peers. Hood not only brought unique approaches to the business, but she did so in a way that brought out the best in others. These leadership characteristics and values are ingrained through her past and current leadership roles at FedEx Custom Critical, as well as FedEx Supply Chain.
Justin Hopson
Director Solution Engineering, Environment Business Division Americas
Hitachi
Justin Hopson leads solutions & delivery for Hitachi America's Environmental Business Division focused on EV / Mobility and Sustainability solutions. Justin has 20 years of experience running client-facing global development projects, and provides solution support for new business models, and practical applications of quantitative methods. He has experience with vehicle fleets, electrification, the transition from ICE to BEV & alternative fuels and sustainability solutions. Industry experience includes Energy, A&E / EPC, Financial Services, F&B, GES, High-tech, Health & Life Sciences, Real Estate, Telecommunications, Transportation, and Utilities. Justin holds a BS, MA, and MBA in International Trade.
Steve Hornyak
Chief Commercial Officer
BrightDrop
Steve Hornyak is BrightDrop's Chief Revenue Officer, responsible for developing the company's sales and marketing strategy, partnering with customers to grow a new delivery ecosystem. Before joining BrightDrop, Steve was Chief Commercial Officer at Fabric. While at Fabric, Steve helped clients improve their logistics with automates micro-fulfilment centers. In addition to Fabric, Steve has held various executive and senior management roles with Symphony Retail, Trax Retail, Brickstream/Nomi (now Teledyne FLIR), Clarus, SQL Financials and PwC. Steve earned his bachelor's and master's degrees from Virginia Tech.
Tyler Hughes
CTO & Co-Founder
Vizion
Tyler is a highly experienced engineering manager and technical lead, including positions at Netflix, ClearMetal, Freestone International, YouEye and other companies. In late 2018, Tyler partnered with Kyle Henderson to launch Vizion, where he currently holds the position of co-founder and leads a team of product and engineering professionals who are building best-in-class container tracking and supply chain visibility solutions. Throughout his career, Tyler has focused on providing servant leadership at each of the organizations where he has worked. He is passionate about building impactful products for web, mobile and desktop, while also building teams that successfully move projects from a vision to a reality. Tyler's interest and belief in APIs to power applications is a large part of why Vizion is an API-first solution for cargo owners, freight forwarders, logistics service providers and others in the supply chain industry.
Damien Hutchins
Co-Founder
Rollzi
Damien Hutchins, Co-Founder of Seattle-based Rollzi has held leadership roles in technology focused companies across various industries over the past 17 years. Prior to founding Rollzi, Damien was Director of Brokerage Operations for Digital Freight Network, Convoy. Previous to his work in the trucking industry Damien served as Interim CEO and Head of Operations at cannabis media company Leafly. Damien also spent time in the Oil and Gas industry where he was President of OGRE Systems, a Dallas Texas based software company. Damien attended Olympic College where he studied Business Management.
Clyde Hutchinson
General Partner
Team ABC Ventures
Dr. Clyde Hutchinson. Clyde is currently a partner at TEAM ABC, a global venture capital fund focusing on air, land and sea transportation and tourism. The fund looks to support innovators with solutions making transport more efficient and/or sustainable. Through his consultancy firm, Journey Partners. Clyde has led several international innovation and startup programs such as Propeller, Shannon, Ireland's aerospace, aviation and travel accelerator backed by Boeing; and Viva Air Labs, Latin America's first innovation hub for aviation based in Medellín, Colombia. He's also an experienced mentor and evaluator having worked with EIC Accelerator, BlueInvest, EIT Digital, IRIS, and Enterprise Ireland. Clyde spent his early career as an academic researcher working at University of Cambridge, Imperial College and Tokyo University.
Daniel Jacker
CEO
ZaiNar
Daniel is CEO and Co-Founder of ZaiNar. ZaiNar is a Positioning, Navigation, and Timing company building solutions that power smarter supply chains and advance modern technology. ZaiNar is the leading location technology that can track the real time location of any device that emits a radio signal on a known protocol to within a meter in 3D. ZaiNar is compatible with Rel 16 of 5G and powers real time positioning of all connected 5G devices without retrofitting or battery drain including phones, cars, drones, and IoT devices. ZaiNar is backed by leading VCs and Strategics including Future Ventures, Softbank, AME Cloud, Samsung, and others. Daniel holds an MBA from Stanford University.
Ali Javidan
CEO & Founder
Range Energy
Ali Javidan is a hands-on engineer with a history of leading pioneering teams at Tesla, Google, and Zoox. As an early hire at Tesla, Ali built the very first Model S and was responsible for early-stage testing and development for all vehicle programs. Prior to founding Range Energy, Ali architected the prototyping and experimental operations org – xOps – at Zoox, supporting the ground-up development of all vehicle platforms at the company. At Google, Ali led the ATAP Skunkworks team where he filed 15 patents in the areas of micro-machining, additive manufacturing, and robotics, and supported the development of the Soli radar chip, Jacquard conductive textiles, and Tango mapping tablet. Ali spent his early career at Caltrans and as a racing team engineer, and currently serves as a venture partner at R7
Gregory Javor
SVP, Global Supply Chain Operations
Mattel, Inc.
As Mattel's senior vice president, Global Logistics & Procurement, Greg Javor is responsible for all physical goods movements, information flows, and logistics procurement activities that contribute to Mattel's purpose of creating innovative products and experiences to inspire, entertain, and develop children through play while empowering "kids" to reach their full potential. Greg joined Mattel in 2017 and has responsibility for the overall business management of Mattel's logistics, distribution, transportation, and logistics procurement activities worldwide. This work includes the operation of Mattel's global network of Regional Distribution Centers, Asia Logistics operations, Consolidated Cross Dock Centers, and a Global Transportation network executing over 6 million customer deliveries across all channels and brands through 40 DC's totaling 10 million square feet.   Greg and his team work to ensure the global logistics network is dynamic and responsive to rapidly changing market conditions including bringing new products to market with competitive advantage. He is also responsible with helping Mattel live up to its commitment to making a positive impact on the environment and in the communities where Mattel products are sourced and distributed.
Pervinder Johar
CEO
Blume Global
Pervinder Johar, CEO of Blume Global, has a diverse background in supply chain management and technology. Across more than three decades, Johar has introduced solutions that have helped companies reduce their carbon emissions and foster logistics agility. He has led companies providing innovative solutions to the logistics industry as well as managed global systems for companies such as HP. Leveraging his expertise in AI, robotics process automation and machine learning, Johar is guiding Blume's next wave of transformative solutions
Eric Johnson
Senior Editor, Technology
JOC.com
Eric Johnson is the JOC's Senior Editor, Technology, where he leads coverage and analysis of technology's impact on global logistics and trade. Johnson regularly reports on how shippers, carriers across all modes, and logistics companies use software, as well as new concepts impacting core freight transportation processes like procurement, execution, visibility, and payment. Johnson is a regular presenter and moderator at industry events and webinars. Prior to joining the JOC in May 2018, Johnson spent 13 years with American Shipper in a variety of roles, most recently covering logistics technology and leading the production of a series of benchmark studies on the logistics industry. Johnson has a bachelor's in journalism from the University of Wisconsin and a master's in international business from the University of Leeds, UK. He has lived and worked in Southern California, the UK, and India, and now resides in the Washington, D.C., area.
Wade Johnston
Associate
NewRoad Capital Partners
Wade Johnston is an associate at NewRoad Capital Partners, where he is primarily responsible for identifying and analyzing investment opportunities within the supply chain sector. He supports the team in all aspects of the investment decision making process, deal execution and the continual management of portfolio companies. Wade holds a BSBA in Finance and Accounting from the Walton College of Business at the University of Arkansas.
Karen Jones
EVP & CMO
Ryder System
Karen Jones is EVP and Head of New Product Development for Ryder System, Inc., a leading supply chain, dedicated transportation, and fleet management solutions company. Responsible for driving growth, Jones leads new product innovation at Ryder, with a focus on technologies tackling supply chain disruptions driven by accelerating demand for next-generation vehicles, e-commerce fulfillment, automation, asset sharing, and data analytics, among others.
Paul Jordan
Principal
Activate Capital
Paul is a Principal at Activate Capital, a mid-stage venture and growth equity firm focused on climate through the sustainable, intelligent transition of our energy, mobility and industrial systems. Paul leads logistics investing for the firm, with particular focus on global trade and eCommerce, fulfillment and delivery networks, fleet electrification, and applications for big data to drive automation. Prior to Activate, Paul was an investor at Element Partners, a private equity firm focused on renewable energy, transportation and circularity – and prior to that worked advising companies on M&A and capital formation at Piper Jaffray & Co. (now Piper Sandler, NYSE:PIPR). Paul is based in San Francisco.
Peter Jorgensen
Partner
Maersk Growth
Peter is a Partner at Maersk Growth, the venture arm of A.P. Moller - Maersk, and has spent more than 24 years within the shipping and logistics industry. After gaining his Master's Degree in Business Administration and Business Law, Peter joined the Maersk Group and the majority of his career has been within Corporate Finance, Infrastructure Investments and Commercial Business Development in developed and emerging markets. In his leadership positions he has driven change and inspired teams across Africa, Middle East, Europe and Asia. Following 16 years abroad, living in 3 countries and working on projects in +30 countries, Peter returned with his family to his native Denmark to help establish Maersk Growth in 2017. In his role as an investor, Peter looks to partner with entrepreneurs and businesses with the mission to digitise, democratise, and decarbonise supply chains through new business models and technologies. Peter has led a range of the 35+ company investments that Maersk Growth have undertaken since 2018, including Afresh, which is leveraging AI to revolutionise perishable ordering to reduce food waste whilst increasing sales; ISEE, a technology company providing autonomous driving solutions; and Prometheus Fuels, turning CO2 into net zero carbon fuels. He's a father of three and his other personal passions include making multi-course dinners for friends and family and pruning the garden."
Gunnar Juergens
Head of Product Line LiDAR
Continental
Dr. Gunnar Juergens is Head of Continental's Product Line LiDAR, a position he has held since 2019. In this role, he is responsible for Continental's LiDAR development and business around the world. In previous leadership roles at Continental he was responsible for Driving Functions and Vehicle Safety. He also lived in India where he established Continental's Technical Center from scratch. Gunnar is enthusiastic about Hydrogen, Solar Energy and Autonomous Mobility. He is an active Kitesurfer and a Jazz Violinist, currently residing in Santa Barbara, California.
Ajesh Kapoor
CEO
SemiCab
Ajesh has guided SemiCab strategy and execution since Day One. Complex logistics and supply chain optimization within entrepreneurial organizations is a common thread throughout his career. He is a startup leader with a successful track record of creating market-driven products and companies including GEOCOMtms, which was acquired by JDA/Blue Yonder. Ajesh was also the VP of Products for the TMS suite at GT Nexus/Infor and transformed an ocean-centric tool to a full multi-modal platform. He built a supply chain practice for Wipro Technologies and led the subsequent GTM across all of Wipro's NA vertical industries.
Abhishek Kapur
CEO
NEXT Trucking
Abs Kapur is CEO of NEXT Trucking, a FreightTech pioneer and drayage leader. Kapur offers a unique blend of global logistics, financial, and business leadership experience to the company, having joined from KKR Capstone, the operational arm of the PE giant KKR, where he served as Managing Director. Kapur previously served as COO of Cognita Asia Holdings, and worked at the Boston Consulting Group earlier in his career. He began his career in the logistics and supply chain sector with A.P. Moller-Maersk, where he held a variety of operational roles, eventually serving as Chief of Staff to the CEO of the group's global container business. Kapur holds an MBA from the London Business School and a Bachelor of Engineering from the National University of Singapore.
Jennifer Karpus-Romain
Executive Director
Transportation Marketing & Sales Association (TMSA)
Jennifer is the Executive Director at the Transportation Marketing & Sales Association (TMSA), the only trade non-profit industry association of its kind serving sales and marketing professionals in logistics and transportation. Jennifer is responsible for the leadership, management, growth and overall performance of the association, as overseen by a dynamic, diverse Board of Directors made up of who's who in executive positions across the industry. Jennifer also serves as an adjunct professor at Cuyahoga Community College, where she coaches students on digital marketing as well as social media programming and tactics. Her previous roles include Director of Marketing for Faye, owner of her own content development firm, and as well as numerous positions in publishing and marketing.
Ali Kashani
CEO & Co-Founder
Serve Robotics
Dr. Ali Kashani is the co-founder and CEO of Serve Robotics, the maker of Level 4 autonomous sidewalk delivery robots recently spun off from Uber. Founded in 2017 as the robotics division of Postmates, Serve has completed tens of thousands of contactless deliveries in major U.S. cities with better performance than couriers. In 2022, Serve will begin delivering for Uber Eats and other national chain partners. Ali is a serial founder with multiple exits, including smart-home hardware maker Neurio (sold to Generac for $100M) and Lox (sold to Postmates). Following Postmates acquisition of his venture, Ali launched Postmates X, the internal innovation unit that created Serve's award-winning robot. Ali received his Ph.D. in Robotics from the University of British Columbia in 2012. He is the recipient of Canada's premier scholarship, the Alexander Graham Bell Fellowship, and has been awarded over 20 patents.
Elliot Katz
Chief Business Officer & Co-Founder
Phantom Auto
Having been a part of the autonomous vehicle space for close to a decade, Elliot has a multi-faceted viewpoint as a result of his work on both the business/strategy and legal/policy side of the sector. An advocate for the safe deployment of all types of autonomous vehicles, Elliot speaks at AV events throughout the world, and has discussed his views with The New York Times, The Wall Street Journal, BBC, NBC Today Show, CBS This Morning, CNBC, Forbes, Bloomberg, Wired, Reuters, and TechCrunch.
Darryl Keeton II
President & Founder
Sensagrate
Darryl has over 15 years of business, risk management, and technology development experience. He graduated from the University of Arizona, earning a BS in Accounting and Management Information Systems. His background includes Deloitte & Touché, American Express, and CDOT's Connect2Dot. In 2018, he founded Sensagrate to support intelligent decision-making for both human-driven and autonomous vehicles to foster safer interaction as they navigate our roadways. Sensagrate's end-to-end platform that collects real-time traffic and roadway safety data to advance autonomous transportation solutions. The company's technology uses sensor technologies such as LiDAR (light detection and ranging) and camera sensors connected to an IoT edge device on roadways to detect, classify, and track motorized and non-motorized objects in real-time. The processed data is aggregated for data and predictive analytics for traffic flow and safety solutions. Our unique approach to data collection and predictive analytics helps advance the development of autonomous vehicles through licensing the data to help simulation software companies train autonomous vehicles and assist traffic engineers understand the movements of pedestrians to design and plan safer streets at the intersection, beyond the intersection and mid-block. Sensagrate has deployments in Arizona and California.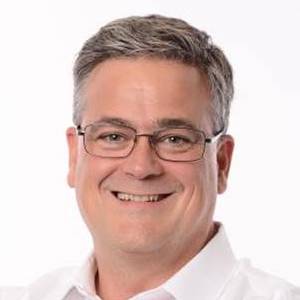 Patrick Kelleher
Global Chief Development Officer
DHL Supply Chain
Patrick Kelleher is Global Chief Development Officer for DHL Supply Chain. He is responsible for driving the strategic global growth agenda for the business. Joining DHL in 1992, Patrick has held diverse roles in Solutions Design, Operations, Business Development and Account Management, giving him deep expertise in the industry.
Lov Kher
Managing Principal & Technology Fellow, 5G & MEC
Verizon Business Group
Dr. Lov Kher is Managing Principal & Technology Fellow, Global 5G and Edge Innovation for Verizon Business Group. He is leading a team of distinguished architects and thought leaders working to accelerate the adoption of emerging product/solutions categories such as private 4G/5G networks, public & private edge and managed edge solutions. Lov's focus is on the development of innovative solutions with emerging platforms (e.g., Computer Vision, AI over the Edge and Precision AR/VR) leveraging a portfolio of network services, and support customers in their transformative journey starting with leading innovation workshops driving business outcomes and solutions design leveraging our broad portfolio of capabilities. Lov and his team are focused on supporting various verticals including financial, insurance, manufacturing, ports, retail, supply chain, warehouses, and others. Lov brings around 30 years of wireless and wireline technology experience having served in various functions in Global Product Management, Technology, R&D, Operations, and Business Development at different companies as well as co-founding two startups. He holds a patent in SDN technology. Lov holds a Ph. D. in Systems and Control Engineering from Case Western Reserve University, Cleveland, OH. He received his M.E. and B.E from Indian Institute of Technology (IIT), Roorkee, India. Lov is settled in NJ with his family.
Lee Klaskow
Senior Analyst - Transportation and Logistics
Bloomberg Intelligence
Lee A. Klaskow is a senior global transportation & logistics analyst and sector head for Bloomberg Intelligence, a division of Bloomberg LP. Lee has been analyzing the freight markets for decision makers since 2006. His current coverage spans global marine shipping, air freight and logistics sectors as well as the North American trucking and railroad industries. In addition to his industry work, Lee provides coverage on 21 freight transportation and logistics companies. He is focused on providing differentiated research through channel checks and collaborating with colleagues in adjacent industries. Lee is an articulate public speaker and frequent contributor on Bloomberg television and radio as well as other media outlets. He also speaks at industry conferences as well as company and academic events. Prior to joining Bloomberg, he was a senior analyst at Longbow Research and Prudential Equity Group, where he covered freight transportation and logistics companies. Lee was ranked four stars by StarMine for EPS accuracy and recommendation performance prior to joining Bloomberg.
Mike Klepfer
CEO
Bloomscape
Mike Klepfer is currently the Chief Operating Officer at Bloomscape and sits on several e-commerce company advisory boards. Previously, Mike was the COO at both Jaanuu and The Black Tux. Mike has more than 25 years of experience in leading organizations and projects within diverse consulting and industry environments that have included multiple operating locations across the US, Asia and Mexico. Leading operations for several small PE/VC backed ventures as well as enterprise companies that include Motorola, Deluxe Laboratories and Amazon, he has a unique set of skills geared specifically toward operational excellence, operational turnaround and startup situations. Throughout his career, he has developed a wide array of supply chain disciplines and been recognized in key senior executive roles within both the manufacturing and fulfillment industries. Born and educated in Chicago, Mike earned his Bachelor's degree from Northern Illinois University, relocated to Los Angeles in 1999, completed his MBA at the University of Redlands in 2001 and currently lives with his wife and three daughters in Orange County, CA.
Jennifer Kobus
VP, Transportation & Logistics
Ulta Beauty
Jennifer Kobus is the VP of Transportation at Ulta Beauty. She is an executive member of the Supply Chain Leadership team. In her role, she is responsible for developing the team's strategy, leading agile operations, and influencing strategic enterprise initiatives. She is also responsible for defining the team's roadmap, developing strategy and processes to support omnichannel capabilities, and developing a diversified carrier portfolio to support an agile environment. She has been with Ulta Beauty for 5 years. Previous to this, she held roles at Batory Foods, UCI-FRAM AutoBrands, Dean Foods, and GLS Corporation. She holds a Master of Business Administration in Business Administration and Management from Roosevelt University and a Bachelor's Degree in Secondary Education from DePaul University.
Dustin Koehl
Head of Transportation
Waabi
Dustin Koehl is the Head of Transportation at Waabi. He is responsible for Waabi's transportation efforts, customer adoption, and building the safety culture in fleet operations. Koehl is a 16-year trucking industry veteran, most recently leading Over-The-Road Operations for U.S. Xpress Enterprises, where he oversaw the re-engineering of OTR trucking through culture transformation and enabling disruptive technologies. He is also an active partner with Massachusetts Institute of Technology's FreightLab, and has served on several industry committees, including positions at the American Trucking Associations and the American Transportation Research Institute.
Jay Koganti
VP Supply Chain COE
The Estée Lauder Companies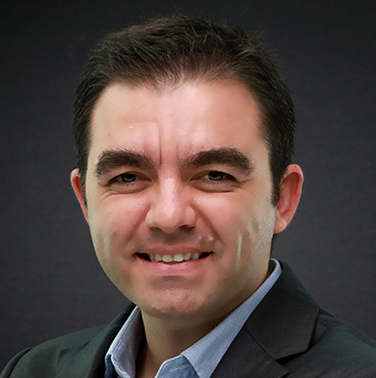 Krenar Komoni
CEO & Founder
Tive
Always seeking to bring new ideas (invisible) to market (visible), Krenar Komoni has developed breakthrough ideas in data analytics, logistics, and electronics design for nearly 20 years. As an innovator and market leader, he has successfully developed and lead cross-functional teams while enhancing business performance in sales, finance, supply chain logistics, distribution, and manufacturing. Most recently, Krenar founded the Global Supply Chain Visibility company Tive and serves in the CEO role. Tive is a cloud-based platform that uses IoT sensors to capture critical real-time shipment sensor data as products are shipped worldwide. Krenar embodies the leadership, management, and vision necessary to deliver market innovation, drive growth, and unlock hidden potential. Previously, Krenar worked at BitWave Semiconductor, developing the world's first software-defined radio (SDR), Eta Devices, an MIT-based startup developing highly efficient cellular base stations, and has provided consulting services for various Fortune 500 companies on chip and system-level wireless design. Outside of work, Krenar served as a Support Coordinator for the IEEE Region 1 Student Activities Committee (SAC), where he mentors students on leadership and entrepreneurship topics. At Norwich University, Krenar earned a BS in Computer Engineering and Mathematics and was the president of Tau Beta Bi Association's Vermont Beta Chapter and the IEEE Student Branch President. Krenar earned his MSEE from Tufts University and BS in Computer Engineering and Mathematics from Norwich University.
Rony Kordahi
COO
Parts Town
Rony Kordahi is the first-ever Chief OEM Officer (aka Chief Operating Officer) of Parts Town, a role he took on in June 2019 to oversee customer experience, distribution center operations, purchasing, inventory management, logistics, IT and e-commerce. A supply chain veteran of more than 25 years, Rony has experience implementing quality and productivity improvements across supply chains in a variety of industries, planning and executing mergers and acquisitions and mentoring talent. Contributing to Parts Town's 20% year over year growth, his primary focus will be continuing to grow the business, mentoring and developing leaders across the team, and providing manufacturing partners and customers with an exceptional experience. He previously served as the Executive VP of Supply Chain and Operations at Owens & Minor, a healthcare logistics and medical supply company. There his expertise led to both reduced safety incidences and defective parts, improved teammate engagement and increased year-over-year productivity. Rony also held previous leadership positions at United Technologies Corporation and Lennox International. He holds a Master of Engineering degree from the University of New South Wales, Sydney-Australia, and earned his undergraduate degree in Mechanical Engineering at the American University of Beirut in Lebanon. In his personal time, he enjoys spending time with his family, traveling, playing tennis and soccer.
Stefan Kukman
CEO & Founder
CargoX
Stefan Kukman was a manager at the regional Kuehne & Nagel, where he ensured steady business growth for almost eight years. His innovative and restless soul led him to found his first startup 45HC.com, an online platform for booking container transport. In 2017, he founded CargoX, a revolutionary startup that transferred the 1st ever blockchain Bill of Lading in history. Under Stefan's leadership, CargoX has won 8 prestigious awards and accolades, was granted PG &I approval and was authorised as a Blockchain service provider for the National Single Window of Egypt.
Vivek Kundra
COO
project44
Vivek Kundra is President & Chief Operating Officer at project44 where he is responsible for global operations and scaling the company. He previously served as Chief Operating Officer at Sprinklr where he led the company through its successful IPO. Prior to Sprinklr, Vivek served as Executive Vice President at Salesforce, leading growth and go-to-market for key global verticals such as Financial Services, Healthcare, Retail, Automotive, Communications, and Public Sector in its journey from $2B to $8B+ in revenue. In 2009 Vivek was appointed as the first United States Chief Information Officer by President Obama. He managed more than $80 billion in annual technology spend and was credited with saving billions in taxpayer dollars, adopting game-changing technologies, strengthening the cybersecurity posture of the nation, and launching an open government movement which has been replicated around the world. The World Economic Forum selected Kundra as a 2011 Young Global Leader, representing a group of exceptional young leaders who share a commitment to shaping the global future. Vivek was named Government Executive of the year in 2011 by TechAmerica, 2009 Chief of the Year by InformationWeek and the 2010 National Cyber Security Leadership Award by the SANS Institute. He also served as a member of the Council on Foreign Relations; Fellow, Berkman Center for Internet and Society and the Shorenstein Center on the Press, Politics and Public Policy at Harvard University.
Ryan Kurtzman
Smart Cities Program Manager
City of Long Beach
Ryan Kurtzman is the Smart Cities Program Manager for the City of Long Beach. His experience includes developing community programs and policies that leverage technology to improve connectivity, mobility, digital equity, and economic outcomes for all residents. He also leads the City's open data and data governance programs. Before that, Ryan served as a Policy Fellow for Los Angeles Mayor Eric Garcetti where he brokered partnerships and created program evaluation tools to advance the City's Great Streets Initiative and park equity goals. He graduated from UCLA with a Master's degree in Urban and Regional Planning with a focus on transportation policy and planning, and currently serves as an Adjunct Professor at the USC Sol Price School of Public Policy.
Weston LaBar
Head of Strategy
Cargomatic
Weston LaBar serves as Head of Strategy for Cargomatic, the leading digital brokerage and freight marketplace creating solutions for customers' drayage, intermodal, and short-haul FTL/LTL needs in all the nation's seaports, rail ramps, and most major metropolitan markets with over 35,000 trucks. Prior to joining Cargomatic, Weston spent seven years serving as Chief Executive Officer at the Harbor Trucking Association, the nation's largest drayage trucking association. He has more than a decade of experience as an investor, strategic advisor, and executive helping grow early-stage startups, managing trade associations, as well as large advocacy and external affairs projects. Weston is active in local, state, and federal policy making on goods movement and international trade and has led countless initiatives with other stakeholders in the global supply-chain to increase port productivity and the advancement of technology in freight.
Pierre Laguerre
CEO & Founder
Fleeting
Pierre Laguerre is an entrepreneur in transportation logistics who has over 17 years of experience in the space. While generating more than $5M in revenue through his transportation ventures, Pierre has successfully mentored young men who have gone on to earn their commercial drivers licenses. He has also facilitated growth in his peers who now own their own trucking and dispatch operations. As a Haitian-born migrant, Pierre found his entrepreneurial passion in trucking. He started his journey as a truck driver. Since then, he's earned the honor of becoming the first Black man to max out an SEC approved equity crowdfunding campaign. After excelling in the Quake Capital startup accelerator, Pierre has gone on to win pitch competitions with Harvard University, Chamillionaire, Kyrie Irvin and Damon John, all while being a calm collected head-of-household for his three young children.
Francis Lalonde
Chief Commercial Officer
DLT Labs
Francis is responsible for the commercialization of the amazing blockchain platform built by DLT Labs worldwide. Prior to joining DLT Labs in Dec 2022, Francis was Vice-President Transportation at Walmart Canada. Francis also held a number of leadership roles including Vice President Operations for Eastern Canada with Sysco and Director of Integrated Business Planning for Dyno Nobel, one of the top three explosives manufacturers globally. With extensive experience in both retail, distribution operations and manufacturing, Francis' passion for the business, operating a safety-first organization, commitment to investing in people, and building win/win is second to none. Francis holds a master's degree in international relations, a bachelor's degree in political science, and is also a six-sigma green belt.
Lori Ann LaRocco
Senior Editor of Guests
CNBC Business News
Lori Ann LaRocco is senior editor of guests for CNBC business news. She coordinates high profile interviews and special multi-million dollar on-location productions for all shows on the network. Her specialty is in politics, working with titans of industry. LaRocco is the author of: "Trade War: Containers Don't Lie, Navigating the Bluster" (Marine Money Inc., 2019) "Dynasties of the Sea: The Untold Stories of the Postwar Shipping Pioneers" (Marine Money Inc., 2018), "Opportunity Knocking" (Agate Publishing, 2014), "Dynasties of the Sea: The Ships and Entrepreneurs Who Ushered in the Era of Free Trade" (Marine Money, 2012), and "Thriving in the New Economy: Lessons from Today's Top Business Minds" (Wiley, 2010). LaRocco has been working at the network since 2000. Her track record has garnered the trust and respect from Wall Street rainmakers to Washington. Establishing relationships with some of the best in business, LaRocco's contacts have told her first of business deals in the billions of dollars, enabling CNBC to break the news first. Prior to joining CNBC, LaRocco was an anchor, reporter and assignment editor in various local news markets around the country.
Mark Lavelle
CEO
Maergo
Mark Lavelle, X Delivery CEO, has over 20 years of experience growing businesses at the intersection of commerce, payments, and internet technology. He's Co-Founder, Chairman and CEO of Deep Lake Capital. Previously, Mark was SVP of Commerce at Adobe as a result of the $1.7B acquisition of Magento where he was CEO. Other senior leadership roles include eBay, PayPal and Bill Me Later.
Johanne Lecomte
VP, Sales & Business Development
Thales Alenia Space USA/Thales USA
Johanne Lecomte has more than 25 years of experience in the telecommunication and satellite industry. She is currently Vice-President, Sales and Business Development for North America for Thales Alenia Space, working out of the Thales USA office in Arlington, VA. Over the last 7 years, she has been responsible for increasing space business in North America in all five Space Business Lines: Telecom, Observation, Exploration, Earth Sciences and Navigation. She is also leading Thales Alenia Space's capture efforts for the US Space Force's SDA and SSC National Security Space programs. Prior to Thales Alenia Space, she held several executive positions, as Member of the Executive Committee and Vice-President of Sales, Marketing and Communications at International Launch Services (ILS) and Vice-President Sales and Marketing at Airbus Defense and Space (ADS) and served on various Industry Boards. She also occupied leadership positions at Telesat, Amos by Spacecom, Dynegy, Teleglobe International and Bell Canada. Throughout her career, she conducted various in-country Business Development projects in Africa, Asia, Latin America and the Middle East. Johanne holds a bachelor's degree in Electrical Engineering (BSEE) from Ecole Polytechnique and a master's degree in Electrical Engineering/International Program Management (MBA/MSEE), from Sherbrooke University in Canada.
Eugin Lee
Investor
Telstra Ventures
Eugin is an investor at Telstra Ventures, which is a $350m VC Fund that invests in enterprise software at stages Series A – C. Within the supply chain and logistics technology sector, Telstra Ventures is an investor in Airspace Technologies, Enable and Pandion. At Telstra Ventures, Eugin is focused on conducting sourcing, diligence and executing new and follow-on investments and supporting the firm's portfolio companies through their growth. Prior to Telstra Ventures, Eugin was a private equity investor at CVC Capital's Growth Fund and an investment banker at William Blair.
Peter Lee
Chief Strategy Officer & Co-Founder
URB-E
Peter Lee is the co-founder and Chief Strategy Officer for URB-E. In 2015, he co-founded URB-E with Sven Etzelsberger with the goal of building a replacement for vehicles in cities. Since then he has signed on key retail brands and delivery logistics customers in New York City and Los Angeles. Prior to URB-E, Peter led international operations and product development teams at Targus and Hex. Additionally, Peter lived in China and was the Asia Manager for Galtronics, where he managed notable hi-tech RF antenna design programs. Peter is a graduate of Middlebury College and he received his MBA from the University of Southern California. He lives in Pasadena, CA and leads URB-E's strategic initiatives including market expansion, new technologies and new business vertical development.
Andrew Leto
CEO & Founder
Emerge
Andrew has been in the logistics industry since 2003 when he founded GlobalTranz after serving 5 honorable years in the U.S. Navy. Having built a reputation for providing some of the best technology in the industry, GlobalTranz quickly became one of the top-10 Truckload and LTL brokers in the U.S. with over a billion dollars in sales. Andrew also founded 10-4 Systems, a truckload and visibility platform which sold to Trimble in 2016. Currently, Andrew is focusing on his third endeavor – Emerge – a cloud-based shipping platform and marketplace helping logistics professionals to more efficiently procure and manage their overflow truckload capacity. Andrew resides in Phoenix, Arizona with his wife and two children.
Martin Lew
CEO
Commtrex
Mr. Martin Lew is the Founder and Chief Executive Officer of Commtrex, the largest tech-enabled rail logistics platform with managed services, empowering shippers to find and connect with transloaders, storage locations, warehouses, lessors, and a wide range of service providers. Under Lew's leadership, Commtrex has partnered with all seven Class I Railroads and has grown to over 3,000 active members, many of whom are commodity shippers moving freight by rail across North America. Commtrex has been named to the FreightWaves Freight Tech 100, the Logistics Tech Outlook Top 10 Freight Management Companies, a participant in the Plug & Play Supply Chain Innovation Program, a finalist in with the BSGA Shark Tank Competition, and one of the 10 Most Promising Digital Companies at the Texas Digital Summit. Prior to Commtrex, Mr. Lew was the Head of Global Sales and Origination for Mabanaft Coal Trading, Vice President and Head of Origination for JP Morgan's Coal and Environmental Markets Group, Associate for the North American Coal and Emissions Trading Desk at Bear Stearns, and CEO of Equate Systems. Mr. Lew holds a Juris Doctorate from Boston College Law School, and a Bachelor of Arts Degree with majors in Communications and Political Science from the University of Southern California.
David Lidsky
Deputy Editor
Fast Company
David Lidsky is deputy editor of Fast Company and oversees its Most Innovative Companies franchise.
Matias Lonardi
CEO & Co-Founder
TREGGO
Matias Lonardi CEO & Co-Founder at Treggo (treggo.co). Matias Lonardi is 33 years old from Argentina and now based in Mexico City. Lonardi is a serial entrepreneur (2 times founder). Prior to Treggo Matias also worked for Royal Dutch Shell and has a degree in Industrial Engineering from UCA – Universidad Catolica Argentina. In his free time, he loves to play tennis and talk about e-commerce and logistics. He also co-founded the first podcast for e-commerce in Mexico (Ecommerce Room +10k listeners)
Timothy Luchini
CEO
Intramotev
Tim Luchini is co-founder and CEO of Intramotev. He holds a PhD in mechanical engineering from Michigan State University and is a seasoned leader of teams building high-technology products. Prior to leading Intramotev, Tim served as a Senior Engineering Manager at The Boeing Company, where he led complex projects developing prototypes for urban air mobility, eVTOL, and defense applications. He is an adjunct professor of mechanical engineering at Washington University in St. Louis and participates in the leadership of a number of professional engineering organizations.
Rudi Lueg
Managing Director North America
Exotec
Rudi Lueg is Managing Director of Exotec North America. Lueg has three decades of leadership experience in the supply chain industry and responsible for leading Exotec's continued expansion into the North American market. He holds a Master of Science in Computer Science and Industrial Engineering from Georg Simon Ohm University in Nuremberg, Germany.
Guilherme Luz
CEO
Parnity
Guilherme is the CEO of Parnity, a one-stop platform for freight forwarders partnering. Parnity connects +5000 worldwide freight forwarders worldwide, helping SMEs companies become more competitive through technology and data. With a career of 18 years in the transportation and logistics industry, Guilherme has already worked in Ports, Ocean Carrier and Freight Forwarders. As an entrepreneur, Guilherme has already founded successful companies as the biggest logistic network in Latam and the first marketing agency for freight forwarders in the world. With Parnity, Guilherme was part of the MassChallenge and OnDeck+Flexport acceleration program. In his spare time, Guilherme teaches sales and negotiation.
Joe Lynch
Host
The Logistics of Logistics Podcast
Joe Lynch is the host of The Logistics of Logistics podcast, which is consistently ranked as a top logistics and supply chain podcast. The Logistics of Logistics provides insights from logistics and supply chain leaders on innovation, technology, trends, and the future of freight. Before podcasting, Joe consulted to large shippers on the selection and management of logistics providers. Additionally, he helped transportation and logistics companies grow their sales through digital marketing and sales training. Before starting, The Logistics of Logistics, Joe served as General Manager and Chief Operating Officer for a non-asset based 3PL, managing less-than-truckload and truckload shipping for automotive tier one suppliers, wholesalers, retailers, and distribution clients. Earlier in his career, Joe led a supply chain consultancy, which focused on the automotive sector. Consulting engagements included: value stream mapping, supply chain optimization, lean product development, module strategy, and quality improvement. Joe began his career as an automotive design engineer and eventually rose to program launch manager for Jeeps built in Thailand and China. Joe earned a Bachelor of Business Administration and from Cleary University and a Master of Arts in Education from the University of Michigan. Joe's Master's program was specifically designed for facilitators, trainers, and consultants.
Daniel MacGregor
Co-Founder
Nexxiot
Co-Founder of award-winning, multi-million digital IoT company Nexxiot. He is focused on revolutionising the supply chain industry through digitization of mobile assets for smooth operations, sustainability, and efficiency. As a pioneer in AI, IoT and Big Data, he loves building multi-disciplinary, international teams to drive positive impact for people and planet.
Aidan Madigan-Curtis
Partner
Eclipse Ventures
Having scaled Samsara (NYSE "IOT") from 20 to almost 2000 employees and ramped the very first AppleWatch from zero to millions of units per week, Aidan knows what it takes to launch and grow full-stack technologies. Now a partner at Eclipse Ventures, Aidan is a former executive and experienced operator passionate about working with founders and CEOs driven to push the boundaries of the digital-physical frontier. Throughout her career, Aidan has built businesses that utilize cutting-edge techniques in computer vision for workplace safety and security, paired minds with the world's pre-eminent experts in sensor, mobile and wearable device manufacturing to bring new innovative manufacturing practices to market, and scaled cellular, cloud, support and 3PL operations and infrastructure for millions of IoT connected devices. Aidan has an undergraduate degree in economics from Harvard University and an MBA from Stanford University's Graduate School of Business.
Thomas Madrecki
VP of Supply Chain
Consumer Brands Association
As vice president of supply chain and logistics for the Consumer Brands Association, Tom Madrecki represents the collective transportation, technology, sourcing and sustainability priorities of America's CPG industry. Prior to joining the association, Madrecki served as the director of urban innovation and mobility at UPS, where he led partnerships between the delivery company and city leaders to reduce congestion, increase quality of life and shape policy. An avid cyclist, freight transportation wonk and graduate of the University of Virginia, he lives in Arlington with his wife, Priya, his son, Noah and Siberian husky, Ava. The entire family is believed to single-handedly sustain America's cheese and ice cream industry.
Jeff Mahler
CTO & Co-Founder
Ambi Robotics
Jeff Mahler is a Co-founder and the Chief Technology Officer for Ambi Robotics, previously serving as CEO of the company. Jeff is responsible for guiding the vision and execution of the company's advanced operating system, AmbiOS, to power highly-dexterous robotic systems in commercial production. Jeff obtained his Ph.D. from UC Berkeley as a member of the AUTOLAB and Berkeley Artificial Intelligence Research Lab. His dissertation research is on the Dexterity-Network (Dex-Net) and he has also published on deep learning from demonstration and control for surgical robots. His research papers have been nominated for numerous awards including Best Manipulation Paper (ICRA 2016) and Best Human-Robot Interaction Paper (ICRA 2016) His open source code, training datasets, and neural network weights receive hundreds of downloads per month. Along with Prof. Ruzena Bajcsy, he helped start EE 106B, the UC Berkeley course on mathematical models for robot manipulation. He co-founded the 3D scanning startup Lynx Laboratories in 2012, which was acquired by Occipital, Inc., and he received the National Defense Science and Engineering Fellowship in 2015.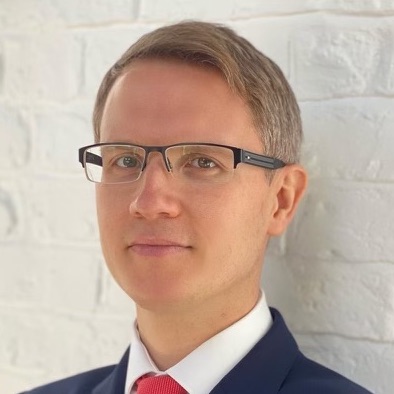 Mark Manduca
Chief Investment Officer
GXO Logistics
Mark Manduca's career as a top-ranked analyst spans senior positions with leading investment banks, including Citigroup in London, where he served as Managing Director in Equity Research and led transport research activities. Earlier, he spent eight years with Bank of America Merrill Lynch, where he led the business services, leisure and transport research teams. Prior to GXO, Manduca consistently led the top-ranked European transport research teams for close to a decade, as determined by Institutional Investor. In 2020, he received the most votes individually across all sectors and regions in the European Institutional Investor survey and was named the No. 1 European Transport Research Analyst for the eighth consecutive year.
Babu Manickavasakam
VP of IT
GEODIS
Babu Manickavasakam joined GEODIS in June 2014 and currently serves as the Vice President of IT for the Americas region. Babu has over 18 years of hands-on experience in building, optimizing and organizing technology solutions for complex third-party logistics and retailer supply chain operations. Babu has a proven track record of implementing successful OMS, WMS, TMS and LMS systems for high-growth clients with a focus on speed-to-market in the logistics space. Additionally, he is involved with the GEODIS strategy for growth and expansion through its M&A activities and by leading the IT integration for the GEODIS in Americas region. Babu received his bachelor's degree in electronics and communication engineering from India as well as his executive MBA degree in the global supply chain track from University of Tennessee. He currently lives in Nashville, Tennessee, with his wife and son.
Andres Marcos
Senior Director of Operations
Billie
Ben Marcus
Managing Partner & Co-Founder
UP.Partners
Ben Marcus is co-founder and Managing Partner of UP.Partners, the early-stage investor partnering with entrepreneurs building businesses enabling the future of multi-dimensional mobility. Ben is also the co-founder and Chairman of AirMap, the world's leading airspace management platform. AirMap leads the industry in delivering technology solutions globally for Unmanned Aircraft Traffic Management (UTM) to enable advanced aerial mobility operations at scale. Additionally, with his UP.Partners co-founder Cyrus Sigari, the two co-founded jetAVIVA, the world's leading broker of business jets.  In late 2019, Ben and Cyrus launched a $200M USD venture investment fund focused towards the enablement and acceleration of this new industry called UP.Partners. UP.Partners accelerates and positively affects the movement of people and goods in all three dimensions by building a virtuous ecosystem. The unique community of sector-expert entrepreneurs, executives, corporates, and co-investors equals unparalleled access, the right decisions, and the best support and synergies between our portfolio companies and their founders. Ben is an FAA-certified Airline Transport Pilot and Flight Instructor with more than 4,500 hours of flight experience in more than 100 types of airplanes, seaplanes, gliders, and helicopters.  Ben also serves on the National Academies of Sciences, Engineering, and Medicine Aeronautics Research and Technology Roundtable. He is a graduate of Purdue University's School of Aeronautics.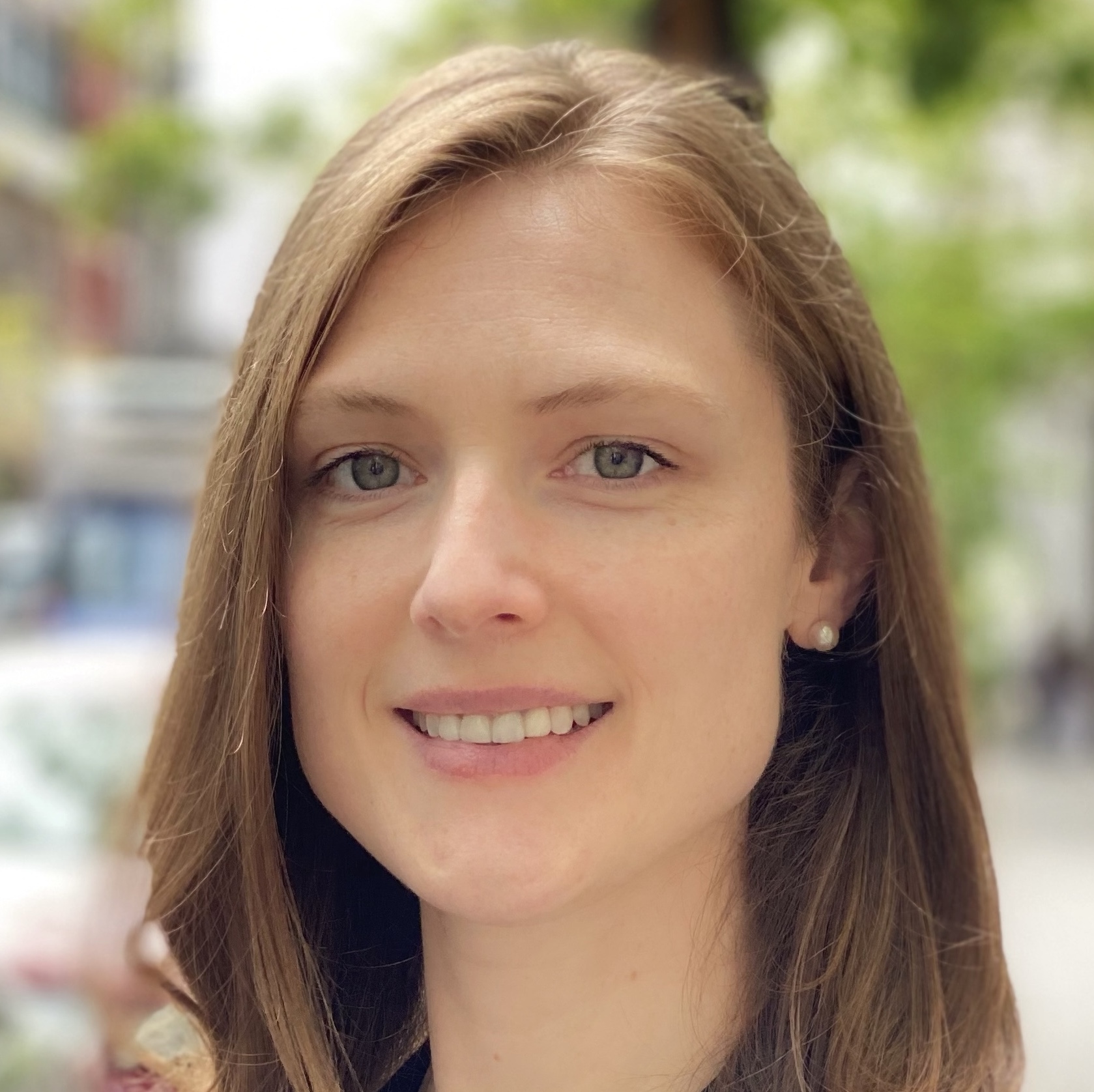 Robyn Marquis
Director, Innovative Mobility
CALSTART
Robyn Marquis is the Director of Innovative Mobility at CALSTART, where she works to improve the affordability and accessibility of zero-emission options, while reducing overall vehicle miles traveled. She oversees the Clean Mobility Options Voucher Pilot Program team and the national Innovative Mobility Working Group. Prior to joining CALSTART, Robyn led the development and launch of the New York Clean Transportation Prizes program at NYSERDA. She holds a BS in Civil Engineering, and MS and PhD in Transportation Engineering, all from Rensselaer Polytechnic Institute (RPI) in Troy, NY.
Azita Martin
VP & GM Artificial Intelligence for Retail & CPG
NVIDIA
Azita leads NVIDIA's artificial intelligence initiatives for the Retail and CPG industries. In this role she is responsible for NVIDIA's global go-to-market strategy, building the ecosystem of software, system integrators and hardware partners and the execution of growth strategies for NVIDIA's Retail vertical. In addition, Azita's team is responsible for building NVIDIA's retail software platform, that enables developers at both NVIDIA customers and ecosystem partners to build disruptive AI applications faster.
Naashom Marx
Director of Strategic Innovation - Advanced Mobility
CVG International Airport
Naashom Marx is Director of Strategic Innovation and Advanced Mobility at the Cincinnati/Northern Kentucky International Airport (CVG), a top 10 cargo airport in North America and Skytrax's Best Regional Airport in North America for 2020. Her innovation role focuses on advancing mobility for the region. In this role, she helps lead change at the airport, working with universities, startups, colleagues and business partners to reinvent the airport experience. Born and raised in the Kentucky suburbs of Cincinnati, OH, her adventurous ways first took her across the U.S. to the top of the Grand Teton and over to Regis University in Denver where she received a BA in Liberal Arts. As a United States Peace Corps Volunteer, Naashom served in Bangladesh from 2003 to 2005. She earned a master's degree in community planning and economic development from the University of Cincinnati as a Peace Corps Fellow. She went on to work for NGO's in Bangladesh and Uganda to bridge gaps between the non-profit, entrepreneurial and for-profit sectors. Upon moving back to her hometown, she served as Director of the Kentucky Innovation Network (a subsidiary of KSTC), Business Development Manager for the City of Covington, KY, and Vice President of Business Growth and International Trade at the Northern Kentucky Chamber of Commerce. Notably, in those roles she not only supported the NKY startup ecosystem with incentives for UpTech, BioLogic and Bad Girl Ventures, but she also supported numerous entrepreneurs opening their businesses. Most recently, she was Director of BigCo Connections at Cintrifuse, where she worked with complex organizations to innovate with emerging technologies. Focusing on connecting startups to their next customer. This work assisted companies to gain education on and direct connections with technology that met their needs.
Gary Master
COO & President
Agile Business Media
"A corporate executive that has over 30 years of experience and relationships in the material handling, logistics, and supply chain industry to draw upon. Insightful and experienced in current and future trends as they relate to the overall supply chain, this knowledge is sought after to assist companies in positioning their company for growth. On the management and ownership team of two start-up media brands (DC Velocity and CSCMP's Supply Chain Quarterly), both of which have seen a level of success in the marketplace that is impressive and unheard for new media brands. Both of these brands have risen to be respected as true thought leaders in their industries. Has partnered with many associations including WERC, CSCMP, MHI, RILA, Parcel Forum, CEMA, RLA, ITA, IWLA, MHEDA in various ways. This involves areas such as launching, promoting, managing and executing events and shows, developing special publications, developing content tracks, and many other new initiatives. As a consultant, partnered with over 200 companies and assisted them in increasing their sales, identifying merger targets, successfully onboarding new acquisitions, and helped identify new products and opportunities in the marketplace as a whole. Enhanced client's overall effectiveness in marketing, communications, and business development leading to increased growth. Possesses outstanding market insights and knowledge of what works and what doesn't. Instrumental in launching the first ""TV"" program for the logistics industry in 2012 called ""Move It!"". Specialties include Company & Operations Management, Sales and Marketing Management and New ventures, Business Start-ups & Financing"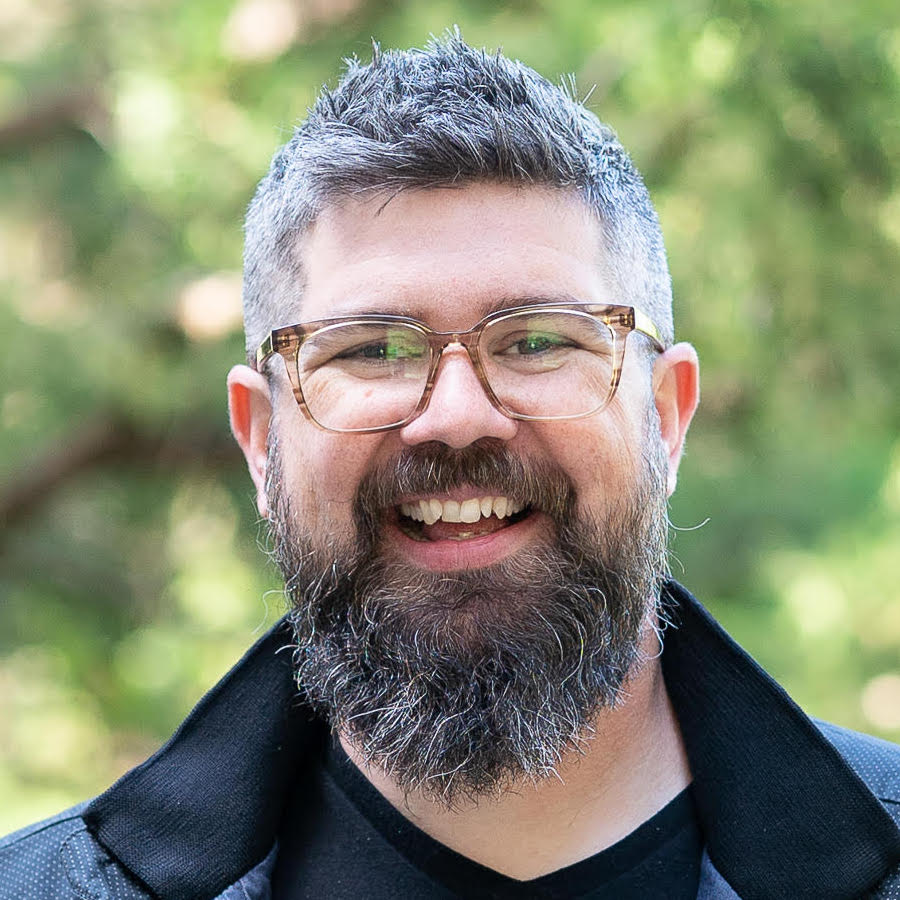 Ryan Matthews
Head of Client Success & Co-Founder
FloorFound
Ryan Matthews is the Co-Founder and head of Client Success for FloorFound, a turnkey recommerce solution for oversized returns. He helps brands like Joybird, Burrow, and Bed Bath & Beyond implement recommerce programs, resulting in 3-4x more revenue recovery, reduced OPEX, and increased sustainability.
Aleksey Matyushev
CEO & Co-Founder
Natilus
Aleksey Matyushev serves as CEO of Natilus. Early in his career, he was the Lead Aerodynamicist at Piper Aircraft, helping to lead the department through programs including the PiperJet Altaire, the M600 and other future designs. Later, at Kratos Defense he served as the aerodynamics lead on military UAV systems. After Kratos, through his consulting practice, Aleksey supported a multitude of General Aviation and UAS programs in aircraft design, performance, stability & control, flight testing, loads, CFD and certification. Aleksey holds an Aerospace Engineering degree from Embry Riddle Aeronautical University.
Marina Mayer
Editor-in-Chief
Food Logistics and Supply & Demand Chain Executive
Marina Mayer serves as Editor-in-Chief of Food Logistics and Supply & Demand Chain Executive, a position she's held since January 2020. Marina is an experienced B2B journalist with 13-plus years in the food and beverage space; seven of those years specifically in supply chain and logistics. She manages the entire Supply Chain Network brand, including print, digital, e-newsletter, social media, marketing campaigns, sales projects, social media, webinars and more. Marina establishes editorial direction of the brands; assigns, proofs and executes content; manages freelancers and expert columnists; helps manage the brands' corporate and executive awards programs; and stays abreast of industry trends and technologies. She also presents at industry conferences and client sales meetings, works alongside art, production, marketing and sales and helps oversee SCN Summit (SCNSummit.com) and Supply Chain Learning Center (SupplyChainLearningCenter.com). Connect with Marina on LinkedIn @marinamayer and/or via Twitter @MarinaMayer.
Sean McCartney
Chief Supply Chain Officer
StockX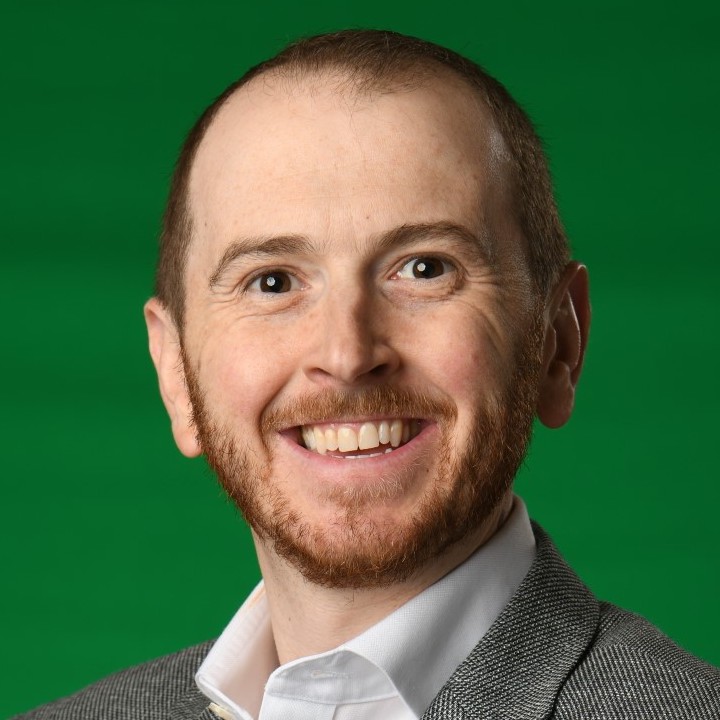 Patrick McIntyre
Head of Global Operations & Supply Chain
Mars Retail Group
Patrick McIntyre is the head of Global Operations & Supply Chain for Mars Retail Group. Famous for the Big and Bold Flagship M&M'S Physical Stores and award winning mms.com. Patrick is an engaging leader who drives for results through strong associate development and collaborative leadership. With a nimble and curious mindset, he has built and operated several physical and digital retail businesses though quality and long-lasting growth. After selling his private retail business in 2007 he joined Target Stores. While at Target he was promoted several times holding a variety of store and business partner corporate roles. Currently Patrick works for Mars Retail Group where he directly manages the international direct to consumer retail strategy and operations. Responsible for M&M'S Brand growth through D2C and overseeing current global operations full P&L, end to end supply chain, people accountability, and capital project sponsorship. Patrick's professional interests revolve around driving positive retail results through inclusion and diversity, team and talent development, value chain management and solid P&L performance. He has a strong ability to communicate results and performance analysis in the form of presentations, feedback, reports and mentoring to corporate partners, investors, and senior leadership. He has direct responsibility for 500M+ in sales and 1,000+ employees.
Paul McLean
EVP of Operations
GoFor Delivers
Paul McLean is the EVP, Sales and Operations at gofor. He is responsible for developing, and bringing to market, solutions that support customers sustainable last-mile delivery needs; as well as planning and directing the company's delivery services and operations, including facilities and driver operations and recruitment. He is a multi-dimensional business strategist and accomplished C-Level executive with an extensive track record for successfully building organizational capability for sustained success. He has led high performance teams in marketing and selling diverse business and technology (Logistics, SaaS, eCommerce, CRM and more) solutions to Global 2000 customers, establishing relationships across multiple constituencies and consistently exceeding stakeholder value. Paul is a change agent and business transformation specialist, known for innovative planning and focused management of full-scale operations to optimum efficiency and effectiveness.
Matt McLelland
VP of Sustainability & Innovation
Covenant Logistics
Matt McLelland is the VP of Sustainability and Innovation for Covenant Logistics – an established public company providing asset-based expedited and dedicated truckload capacity, asset-light warehousing, and freight brokerage capability. McLelland is responsible for leading all sustainability and corporate social responsibility initiatives and his focus includes researching current and emerging industry trends, renewable fuels, autonomous vehicles, and the decarbonization of freight. He regularly meets with established OEMs and startups to evaluate their applicability to Covenant's strategy of providing cleaner delivery of products to their customers. McLelland regularly speaks at industry events on supply chain trends, corporate sustainability, and innovation.
Maureen McWhite
CEO & Founder
4Gen Consulting Services
Dr. McWhite is the owner and Founder of 4Gen Consulting Services LLC. She has been in the Information Technology industry for over 30 years in various capacities within the private and public sector. Dr. McWhite is passionate about helping small and medium business, particularly within the supply chain transportation sector (trucking, maritime, air, and rail), to develop and maintain a strong cybersecurity posture in this rapidly evolving technology landscape.
Silvio Memme
Director, Automotive & AV Partnerships
Cavnue
Silvio Memme leads Partnerships at Cavnue, where he is building Cavnue's connected infrastructure platform with automotive OEMs, AV developers and mobility ecosystem partners. Silvio brings over a decade of experience in the mobility and transportation space as an engineer, investor and commercial lead at both startups and large Fortune 100 companies. He helped launch engine programs at Ferrari, Maserati and Fiat Chrysler Automobiles. He was part of the commercial team at Waymo, bringing autonomy to our roads. As an investor at OMERS Ventures, he invested in the transportation and mobility space, including industry leaders like Waabi. He holds an MBA from Harvard Business School, a Master of Applied Science (Mechanical Engineering) and a Bachelor of Applied Science (Mechanical Engineering) from the University of Toronto.
Mark Messina
CEO, Americas
Addverb Technologies
Mark joined Addverb Technologies with twenty years of experience in building, developing/scaling global engineering, manufacturing, and operations. He has experience working with high profile organizations including Philips, Amazon Robotics, and Mattel. Mark has a solid foundation in engineering, supply chain and operations. Using a combination of his entrepreneurial spirit and strong leadership skills, Mark has helped organizations solve complex fulfillment problems by presenting them with robotics and automation solutions. A true global citizen, he has spent a considerable time of his career between the US and APAC markets
Chirag Modi
CVP, Industry Strategies – Supply Chain Execution
Blue Yonder
Chirag is a Supply Chain Transformation Executive with over 20 years' experience in Business Consulting and Supply Chain Transformation. His work at Blue Yonder includes client advocacy and driving product rollout across geographies and verticals. Prior to joining Blue Yonder, Chirag held leadership positions at Fortna, JLL and Newmark Knight Frank. He has also held tenures at St. Onge Company and Exel (now DHL).
John Monarch
Managing Director
BX Advisors LLC
John Monarch is a multiple-time founder of fast growth supply chain startups, ranging from tech-enabled fulfillment and supply chain visibility systems. He is a UN/CEFACT Supply Chain Expert, and published researcher in the fields of blockchain identity and supply chain tech, as well as a Contributing Author to Entrepreneur, Forbes, and FastCompany. John is a graduate of Clemson University in Physics, FAA licensed pilot, and currently consults businesses looking to transform and digitize their supply chains.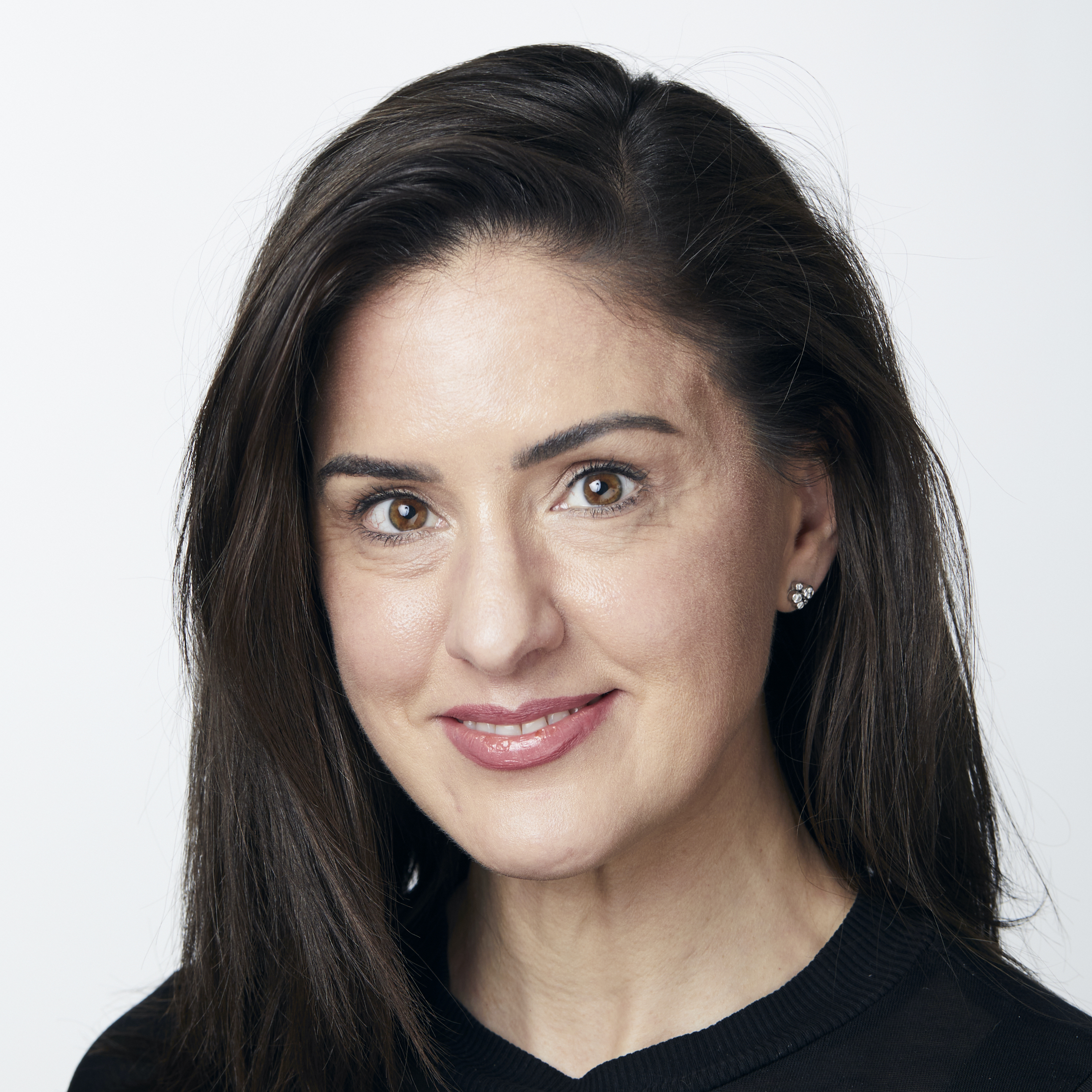 Amy Morgan
Head of Trade Compliance
Altana Technologies
Amy Morgan is Head of Trade Compliance at Altana Technologies. Prior to Altana, Amy was Vice President, Cross-border at Avalara responsible for developing technology solutions to automate landed cost calculation and cross-border tax compliance. Previously, Amy managed global trade and customs compliance operations for Amazon, Costco Wholesale, Nordstrom, and Microsoft.  Amy is a Licensed US Customs Broker based in Seattle, Washington where she was recognized as one of the Puget Sound Business Journal's Innovators of the Year 2019 for using her "big trade" background to pursue progressive solutions to compliance challenges for companies of all sizes.
Frankie Mossman
Chief Customer Officer
Overhaul
Frankie Mossman is the Chief Transformation Officer for Overhaul. Frankie joined Overhaul in June 2019 as the Vice President of Operations before advancing into her current role as CTO. At Overhaul, Frankie is focused on further streamlining operational processes to help scale the company's rapid growth. Frankie has an extensive background in supply chain logistics and global manufacturing environments, serving as the Vice President of Global Logistics at Flex where she was responsible for procurement, network design and operations, and managed$400 million in annual logistics spend across 30 countries. Most recently, Frankie served as the Vice President of Integrated Logistics & Materials Management at Honeywell where she was focused around leveraging global synergies across all of Honeywell's businesses and networks to drive best practices across the company.
Romain Moulin
CEO
Exotec
Romain Moulin is the CEO of Exotec, a company he co-founded with Renaud Heitz in 2015. As a former robotics architect and technical engineer at GE and BA Système, Romain spent 10+ years immersed in deep technology systems before he shifted his attention to solving the challenge of retail warehouse automation. He was born and raised in France and graduated from a top French engineering university, SUPAERO.
Patrick Muglia
VP of Composite Solutions, Americas
AirGo Design
With over 25 years experience in the marketing and business development of advanced composites, our history includes building equipment used in 4 Olympic Games, 4 America's Cup races and making the first all-carbon fiber bikes ever used in the Tour de France, as well as managing a broad range of programs using lightweight materials and ground-breaking processes. He competed in the 1988 Olympics and is Pan-Am Games Gold Medalist and World Champion sailor. He's an innovator in the use of carbon fiber and is focused on cost effective, extreme light-weighting solutions.
Donna Mullins
VP
Kale Info Solutions USA
In June 2020, Donna opened the USA offices of Kale Info Solutions, a division of Kale Logistics Solutions based in India. Kale is a next-gen solutions provider with in-depth domain knowledge and technical expertise. Kale has created a suite of comprehensive IT enterprise systems, including UPLIFT, our Airport Community System single window platform. Kale's community and enterprise solutions cater to a wide network of Logistics Service Providers (LSPs) who have strengthened and improved their operational and business capabilities globally. Donna still serves as President and CEO of Mullins International Solutions, LLC and Mullins International Academy.
Jason Murray
CEO & Co-Founder
Shipium
Jason is co-founder and CEO of Shipium where he guides the company's vision towards becoming the world's best supply chain technology platform for ecommerce and retail. Prior to founding Shipium, he spent 19 years at Amazon as VP of Retail Systems and VP of Forecasting & Supply Chain. While there, he owned the global software and operations group that powered Prime, Subscribe & Save and Pricing. He is a University of Washington grad, and an engineer at heart who loves solving complex scaling problems.
Mina Nada
CEO & Co-Founder
Zoomo
Mina Nada is the CEO and co-founder of Zoomo e-bikes (formerly Bolt bikes). Mina is responsible for overall strategy (growth into new markets, and investor relations), operations (procurement, sales and servicing) and management of Zoomo globally across all its locations (Australia, United Kingdom, United States). Previously, Mina Nada led the SE Asian and ANZ business of China's dockless bikeshare leader, Mobike. At Deliveroo he launched and led Australia's east coast operation helping take it to market leadership. Prior to that, Mina was a management consultant at Bain & Co focusing on Private Equity takeovers.
Arnaud Namer
Chief Operating Officer
Universal Hydrogen
Arnaud was most recently the head of strategy of Safran Passenger Solutions, which included the divisions of air management, water&waste, IFE & connectivity, and custom cabins. Prior to that he held various positions, including Vice President of Engineering and Director of Programs, in Safran and Zodiac Aerospace. He started his career at Airbus in overall aircraft design working on the A380, A350, and new narrowbody programs. Arnaud is an aeronautics graduate of École Polytechnique and ISAE-SUPAERO in France.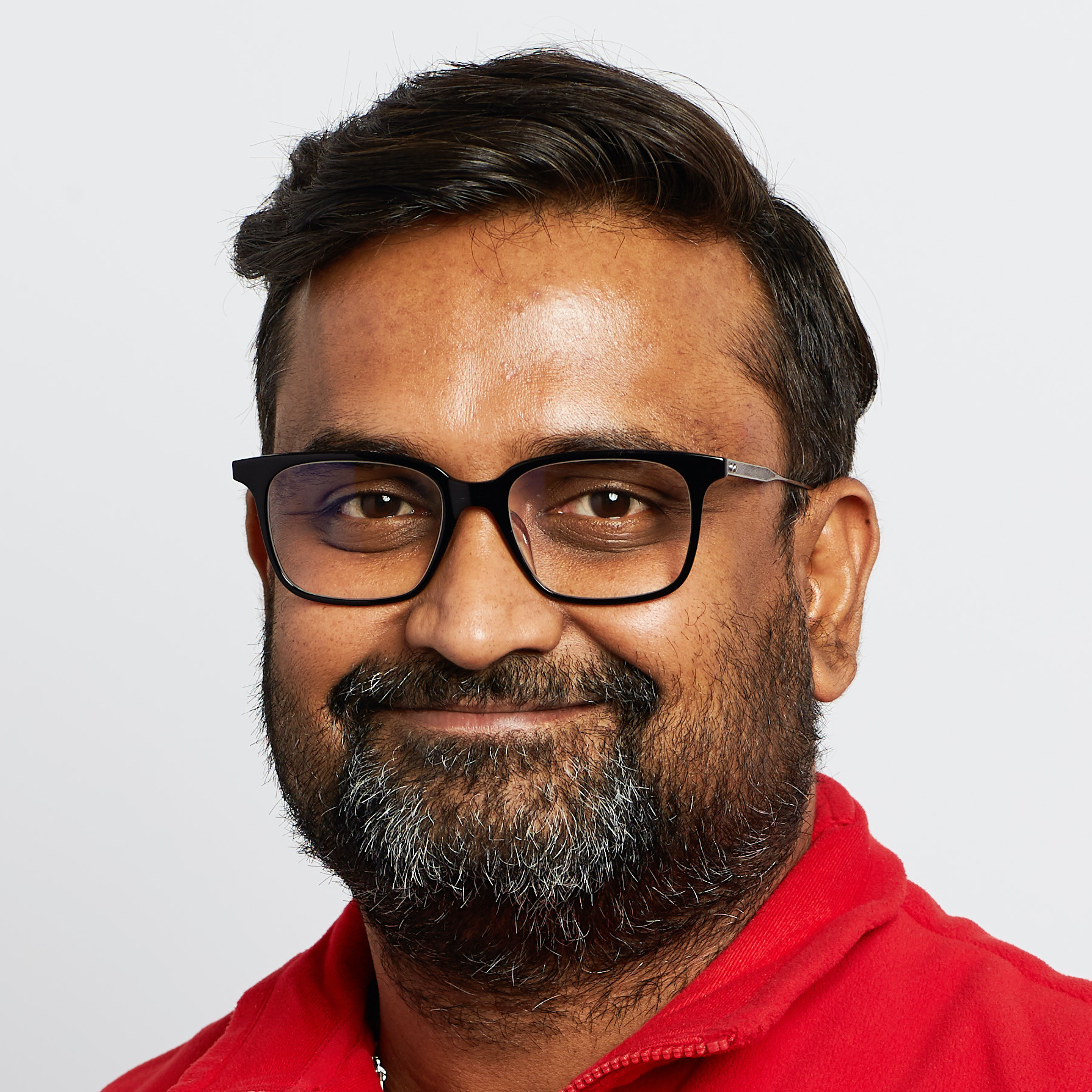 Shekar Natarajan
President
Quiet Platforms (a wholly-owned subsidiary of AEO, Inc)
Shekar Natarajan is a transformative leader with a record of progressive, positive disruption and industry-standard-setting innovation for top Fortune 100 companies.    In his nearly 20-year career, Shekar has created an industry-standard last-mile beverage delivery system; re-engineered a grocery home delivery/ pick-up operating model; built and scaled grocery-shopping operations; created and piloted a distribution center drone program; built an automated direct-store delivery system; developed methodologies followed by the White House & FEMA; and enhanced visitor theme park experience through wearable RFID technology.   As AEO's Chief Global Supply Chain Officer, Shekar has brought transformation to the specialty retailer to create a robust ecosystem of operations rooted in operational excellence, strategy, data analytics and partnership. Shekar's role was expanded in November 2021 to include CEO of newly acquired AirTerra and Quiet Logistics.
Adriano Negrão
Global VP Supply Chain Transformation,
Anheuser-Busch InBev
Supply chain professional with more than 20 years' experience performed at ABInbev, leading the supply chain design, S&OP, last mile logistics, cost optimization and building a strong pipeline in more than 14 countries in Middle Americas for the past 3 years. Recently appointed Global Supply Chain Transformation VP for ABInbev. Graduated in Civil Engineering at USP in Brasil and Executive Trainings at the MIT and Standford.
Shawn Nelson
CEO & Founder
Lovesac
Andrew Nelson
VP of Trucking Platforms
AEye
Andrew has spent more than 15 years leading sales and business development initiatives at lidar and machine vision camera companies within the robotics and automation industries. Before joining AEye, Andrew was VP of Sales and Business Development at Sense Photonics. He also served as Director of Strategic Markets at Velodyne LiDAR, responsible for growing LiDAR adoption among ADAS, mobility and logistics companies. At Velodyne, he also served as North American Commercial Vehicle Manager and AV/Mobility Director, responsible for negotiating multi-year partnerships and contracts for ADAS, L4 AV, HD mapping, industrial, security and other markets. Andrew's previous experience includes sales roles at Cognex, Tesla, and Keyence Corporation. He holds a Bachelor's in Sociology from Purdue University.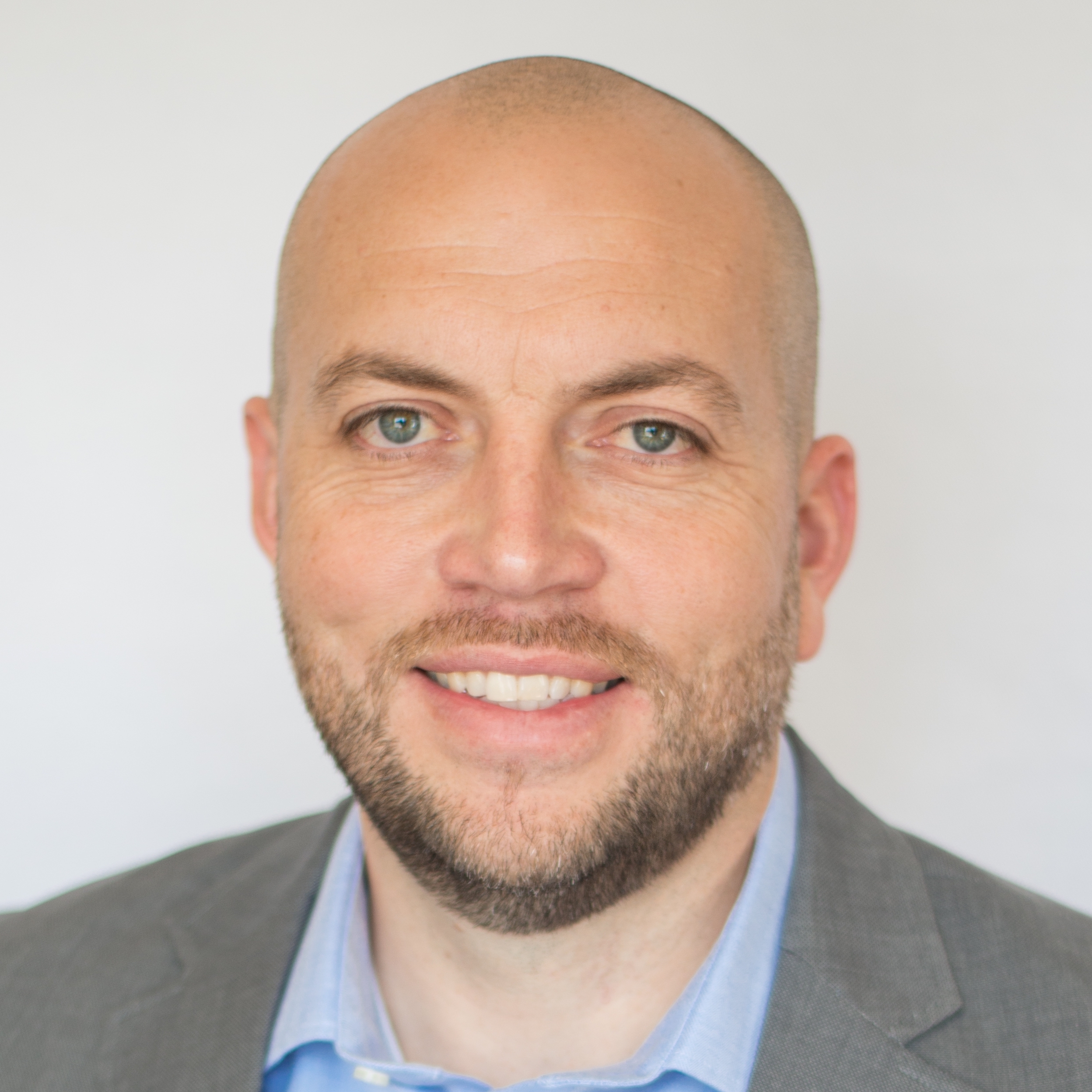 Coby Nilsson
CEO & Co-Founder
Enveyo
Prior to co-founding Enveyo, Coby had oversight and ownership of Adobe's Partner Integration Platform. Working with brands like Ford Motor Company, Amazon, NASDAQ, and Symantec, he pioneered high value enterprise technology & data integrations to more fully inform and drive the right business decisions. Coby co-founded Enveyo in 2010. He serves as CEO, driving the overall strategy, vision, and execution for the company. As an established thought leader in data analysis, optimization, business development, and SaaS company revenue growth, he frequently participates as an advisory member and speaker at events focused on startup growth and leveraging big data and analytics to drive intelligent business decisions. With a passion for data-driven business decisions, Coby blends his educational background in behavioral science with 15 years of professional experience working with a broad spectrum of technologies—both within large established organizations, as well as hyper-growth startups. Coby has made a career out of understanding business problems and leveraging technology to solve them.
Stanislas Normand
Managing Director, North America
Exotec
Stanislas Normand is Managing Director of Exotec North America. In his role, Stanislas leads Exotec North America and helps drive adoption of the best-in-class warehouse robotics solutions in the North American market. During his time at Exotec, Stanislas has held multiple positions and played a key role in Exotec's rapid international expansion. He has over 10 years of experience across a wide range of innovative companies. Stanislas holds a master's degree in Economics and Finance from École Polytechnique in France.
Rafaela Nunes
Digital Innovation & Data Science Director
CMA CGM
Rafa Nunes works for CMA CGM as Digital Director for the North America Region. In her role, she looks for Innovative Digital solutions to solve the region's pain points. Her team leads partnerships with startups, mature tech partners and universities to bring solutions to the company. She joined CMA in 2019 after having worked for more than 10 years in different supply chain roles in Consumer Goods and as a consultant supporting her customers in deploying Digital solutions. She holds a bachelor's degree in Naval Engineering from the University of Sao Paulo and a Masters's in Supply Chain Management from MIT.
Andrew Nutter
Co-Founder
Gama
Co-founder of Gama, building solar sail propulsion to lower the cost of access to deep space www.gamaspace.com. Paris based tech entrepreneur and angel investor across a wide range of industries, from synthetic biology to nuclear fusion. Previously building Westwing, a now publicly listed home and living ecommerce business, across Europe, Russia and Brazil. Before that at Balderton Capital (VC), McKinsey and a few other companies.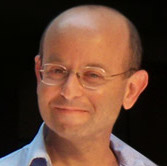 Michael Pakula
CEO & Co-Founder
BoxC
Michael Pakula is currently the CEO of BoxC, a global logistics startup that simplifies the complexity of international parcel shipping, as well as bringing together logistics and compliance resources from around the world into a single platform. Michael's experience covers international logistics, retail, both online and bricks, and mortar as well as product sourcing. Michael has extensive business and operational experience in China, Hong Kong, and Asia in general and has been involved in D2C shipping from the country of manufacture for over 10 years, including fulfillment in China and Hong Kong.
Radu Palamariu
Managing Director, Europe & Asia Pacific
Alcott Global
Radu is the Managing Director Alcott Global and the Global Head of Supply Chain & Logistics Practice. He has been working on C-level and top management executive search assignments with Top Fortune 500 companies and local conglomerates, particularly for manufacturing, logistics, transportation, supply chain management and ecommerce. A frequent speaker at industry conferences, he is the co-author of the bestselling book "From Source to Sold", a compilation of the best leadership case studies in global supply chains. He is also the host of the "Leaders in Supply Chain" Podcast, which is consistently ranked among the Top 5 Global Industry Podcasts. Radu has been featured in World Economic Forum, Bloomberg, Forbes as well as the MIT Supply Chain Talent Magazine. And has been named as one of the Top 3 Global Supply Chain Influencers on LinkedIn.
Neha Palmer
CEO
TeraWatt Infrastructure
Neha Palmer is the CEO and co-founder of Terawatt Infrastructure, a company that's focused on scaling commercial EV charging infrastructure across the U.S. Neha previously served at the Head of Energy Strategy at Google where she led the development of electric infrastructure and electricity procurement for the global data center fleet, helping to make Google the first company of its size to achieve 100% renewable energy for operations. Previously, Neha held leadership roles at Pacific Gas and Electric, and worked as an investment banker at Goldman Sachs. Neha holds an MBA in Finance from the Kellogg School of Management at Northwestern University, and a B.S. in Civil Engineering from California Polytechnic State University at San Luis Obispo.
Donna Palumbo-Miele
Principal
Concordia Supply Chain Group
Donna Palumbo-Miele is Founder & CEO of Concordia Supply Chain Group LLC, a supply chain management solution consulting firm. Prior, Donna held senior level leaderships positions in Global Procurement at Bloomberg L.P. and leadership roles in supply chain disciplines at Johnson & Johnson including 15 years at The Walt Disney Company. She is experienced in leading transformations and is in expert leader in supply chain management, strategic sourcing, procurement, and ESG where she has built and led global, collaborative, and client-focused teams. Donna is an adjunct professor at Virginia Tech teaching sustainability and supply chain courses as par the Center for Leadership in Global Sustainability. Additionally, Donna is Board Officer for the Council of Supply Chain Management Professionals (CSCMP). Donna is a published author including in the Journal of Purchasing & Supply Management. Donna is a respected leader recognized as one of Top 10 Women in Supply Chain 2022 by Warner Communications, a recipient of the Supply & Demand Chain Executive Women in Supply Chain 2021 & 2022 Awards and featured as a Women in Supply Chain Alumna Leading the Way by Penn State University's Smeal College of Business.
Steve Pastor
Chairperson
NAI Global Industrial
Steve is the National Leader in the United States for corporate, industrial real estate, supply chain, ports and rail logistics that he created. He is the National Industrial Chairperson for the NAI Global Logistics & Ports/Rail Practice Group, which represents companies operating within the industrial sector on a local, regional and national basis. Steve's straight forward approach and out of the box methodology creates winning solutions for his clients. He is one of the most sought after experts/consultants in the industry. He is known for his ability to analyze difficult challenges for his clients and provide quantifiable, creative solutions for them.
Annant Patel
Director
Koch Disruptive Technologies
Annant Patel is a Director for Koch Disruptive Technologies (KDT), he is responsible for Koch Labs, a framework to connect entrepreneurs to Koch's businesses and capabilities where mutual benefit exists in addition to originating and investing in disruptive growth stage companies. Since joining KDT, Annant has originated and supported the investments related to Industry 4.0 and Supply Chain. Prior to KDT, Annant was Vice President of Digital Transformation at Georgia-Pacific. Annant joined GP in 2014 and has held a variety of leadership roles in Innovation, customer solutions, supply chain, eCommerce and warehousing. Prior to joining Georgia-Pacific, Annant was with The Home Depot, where he was started the HomeDepot.com fulfillment network.
Matan Peled
Co-Founder & Head of U.S
Windward
Matan Peled is the co-founder and head of Windward U.S. For eight years he was an officer in the navy, where he gained extensive maritime domain expertise. After understanding the limitations of existing industry technologies at that time and the potential of AI to revolutionize the maritime industry, he co-founded Windward together with Ami Daniel. He's been working with leading organizations – from government agencies and border security teams, to consulting firms – for over a decade, helping them adopt Maritime AI technology to accelerate their operations.
John Pell
Director of Product Operations
Dexterity
John started his career in the automotive manufacturing industry working 14 years at TS Tech North America, a tier one Honda supplier. He was the project lead for multiple model launches before becoming the Senior Manufacturing manager leading engineering, maintenance, quality and production for the Indiana manufacturing facility. John then transitioned to Amazon in fulfillment operation where he launched three buildings, the last in Akron, Ohio as the General Manager. After 5 years in operations John was promoted to the Director of Process Engineering for Amazon Robotics Fulfillment. In this role John would lead a process improvement focus team that would deploy new process solutions and improve existing ones. John joined Dexterity in Q4 of 2022 as the Director of Product Operations. At Dexterity John is helping to create standardized processes as well as build out an operations team that is focused on scaling Dexterity to meet the customer needs.
Alexander Pessala
COO & Founder
Outerspace
Alexander Pessala is the Founder of Outerspace, the leading fulfillment partner for category defining brands. Alexander co-founded Outerspace in 2019 to help transform third party logistics from a functional, behind-the-scenes service into a technologically led competitive advantage for fast growing omni-channel consumer brands. At Outerspace he is responsible for leading the growth, commercial, finance and corporate development teams. Prior to founding Outerspace, he was an investor at Middleland Capital, a single-family office where he led venture capital and private equity investing across consumer and software companies. In 2016 he was awarded Forbes' "30 Under 30" for venture capital, and he is a graduate of Princeton University where he was an NCAA All-American in Track & Field.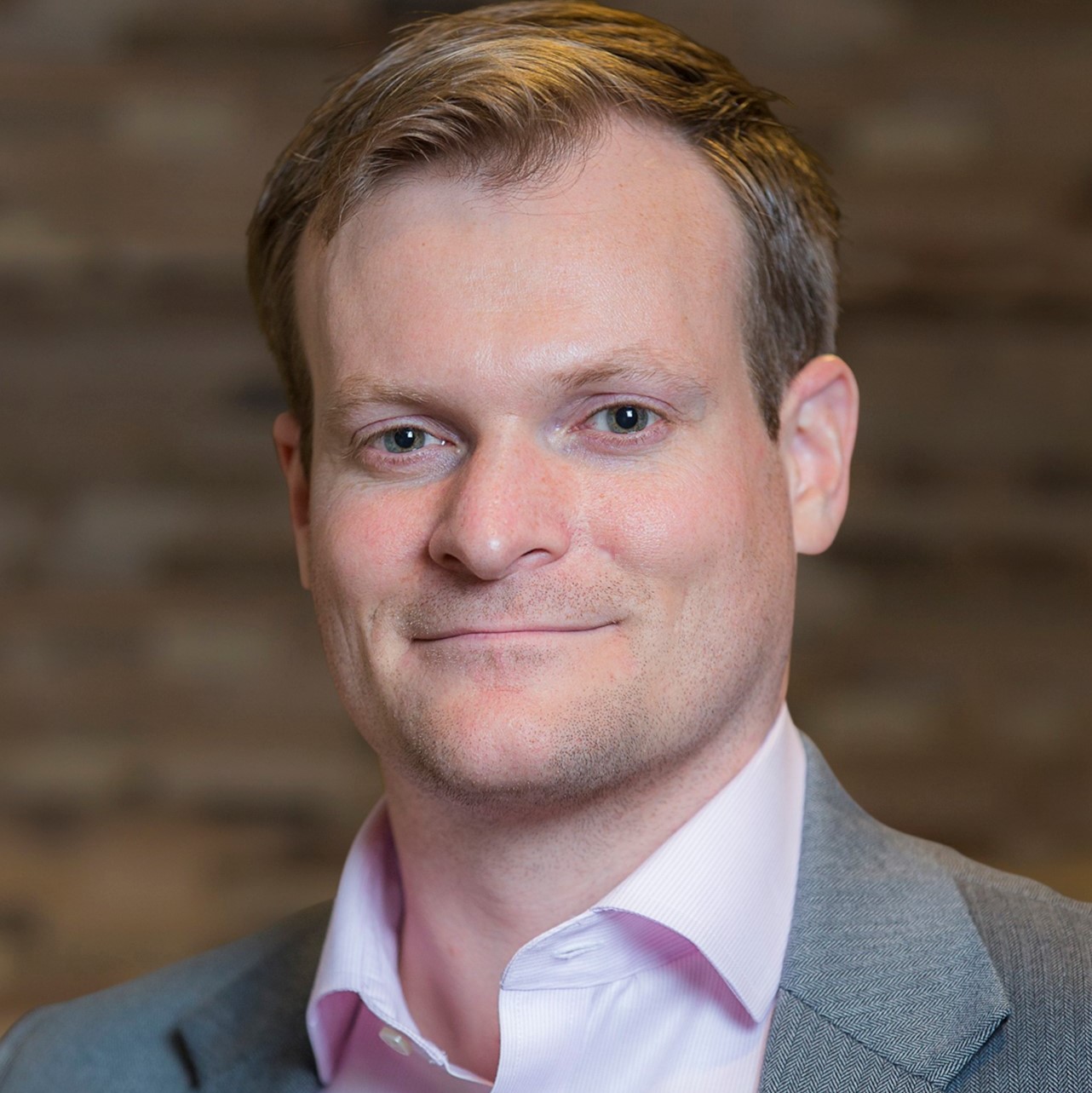 Jeffrey Peters
Partner
Ibex Investors
Jeff Peters is a Partner at Ibex Investors, an asset management company focused on full life cycle investment in strategic niches. He leads the company's $113M early-stage Mobility Revolution VC Fund. In concert with Ibex's other strategies, Jeff supports the company's growth investments with overall contributions ranging from $10-100M. For Ibex, mobility means all things manufacturing, supply chain, logistics, people mobility, and software throughout the vehicle life cycle. Ibex's roster of value-add limited partners includes founders and owners, as well as current and former executives of large mobility-related companies. Prior to joining Ibex, Jeff was a Partner at Autotech Ventures. Beginning with their inaugural fund, he led investments in and served on the boards of many early-stage mobility startups. Jeff has served as a research fellow at Stanford, a transport policy researcher at the Congressional Research Services, the co-founder of TEDxPurdueU, an aerospace engineer at Northrop Grumman Space Technology, and even a car salesman. He has a PhD, MS, and MSE in both Economics and Transportation Engineering from Purdue University as well as a BSE in Aerospace Engineering from the University of Michigan.
Andrew Petrisin
Supply Chain Advisor
US Department of Transportation
Andrew Petrisin serves at the Supply Chain Advisor at USDOT. His focus is building the administrative and policy backbone for both for the short term goods movement chain and the long- term policy, organizational, and administrative changes necessary to reshape the country's goods movement system to be more efficient and resilient. This includes leading the development of the Freight Logistics Optimization Works ("FLOW") effort to improve data sharing and transparency across the supply chain enterprise and the development of the Office of Multimodal Freight Infrastructure and Policy Office ("Freight Office") as part of the Bipartisan Infrastructure Law Implementation. Andrew previously worked in alternative delivery, inclusive procurement, and on improving federal funding delivery. Andrew graduated with a B.S. in Civil Engineering from the University of Notre Dame.

Ana Pinczuk
COO
Dexterity
Hal Pollard
VP, Member Services
Intermodal Association of North America
Hal Pollard serves as the Vice President of Member Services for the Intermodal Association of North America (IANA), where he is responsible for member engagement through the education, membership, and conferences departments. Prior to joining IANA in 2016, Hal served as the chief content strategist at Strategic Content Solutions, a boutique intellectual property consultancy. His approach to member engagement is informed by a wide-ranging background in associations, higher education, and academic and professional publishing. IANA is North America's leading industry trade association representing the combined interests of the intermodal freight industry. IANA promotes the growth of efficient intermodal freight transportation through connection, education, and dialogue.
Jonathan Poma
CEO & Co-Founder
Loop Returns
Jonathan Poma is Loop's co-founder and CEO. His passion for solving problems is matched only by his passion for seeing humans grow. These passions have fueled Loop's growth and success to date, as Loop delivers the best returns software for merchants and shoppers alike. If Jonathan's not working, he's either spending time with his wife and kiddos, on the golf course—or his absolute favorite…bringing the two together!
Jeff Possick
Managing Director
Goldman Sachs Asset Management
Jeff is a managing director in Sustainable Investing within Goldman Sachs Asset Management. In his role, he leads investments in the food and water sectors and in circular systems. Jeff joined the firm as a managing director in 2020. Prior to joining the firm, Jeff was a partner at Mission Driven Capital Partners, where he led investments across the food, water and waste industries. Before that, he was a managing director at MissionPoint Capital Partners for 12 years. Earlier in his career, Jeff invested in renewable and other energy projects at GE Energy Financial Services and before that, he worked in the Energy and Natural Resources Group in investment banking at Lehman Brothers. Jeff earned a BA in Geology from Yale University in 1996. He also earned an MBA and a master's degree in Environmental Management from the Yale School of Management and Yale School of the Environment, respectively, in 2005.
Henning Pottharst
Product Manager
Hellmann Worldwide Logistics
Henning has graduated in Business Administration at the University of Applied Sciences Osnabrück. He has been with Hellmann for more than 16 years and held various roles in Supply Chain Management within the organization. 8 years ago, Henning developed the Product Smart Solutions within Hellmann and is responsible for global management and development of the Smart Solution product family. Founded in 1871, Hellmann started the town of Osnabrueck, northern Germany. Four generations later, Hellmann is a company with a worldwide network of 20,500 people in 489 branches in 173 countries.
Daniel Powell
CEO
Optimal Dynamics
Daniel Powell is the founder and CEO of Optimal Dynamics, a SaaS platform, powered by the first Artificial Decision Intelligence designed specifically for the logistics industry. Daniel is a natural at bringing together the best and brightest to tackle some of the world's most complex challenges. The son of Princeton professor and world-leading AI expert, Warren Powell, Daniel brings that same academic spirit and drive for innovation to his vision for Optimal Dynamics.
Dean Priebe
Senior Director, Robotics Center of Excellence
Dematic
Jenette Prince
President / Director US Trade Control Import
Florida Customs Brokers & Forwarders Association/ / Kuehne + Nagel
Jenette Prince, Director of US Trade Control – Imports for Kuehne + Nagel, Inc. is a licensed U.S. Customs Broker and Master Customs Specialist. Jenette's career began in San Francisco in 1993 at Expeditors as an entry writer where she quickly became a supervisor. In 1998, she joined Kuehne + Nagel Inc. where she has held a variety of position throughout the U.S. positions. In San Francisco she held the positions of Customs Brokerage Supervisor, Manager, West Coast Regional Customs Brokerage Manager and Import Manager for the local branch. In 2007, she was promoted to the corporate office located in Jersey City, NJ where she held the positions of East Coast Regional Customs Brokerage Manager, Strategic Accounts Manager and was responsible for ACE Implementation and Training. In 2015, after assuming her current role as Director of U.S. Trade Control – Import, she relocated to Tampa, FL where she leads Kuehne + Nagel Inc.'s U.S. Trade Control - Import Team. She also served as the lead on the Automated Invoice Interface Working Group with U.S. Customs and Border Protection's Trade Support Network. She is actively involved with the National Customs Brokers and Freight Forwarders Association serving on the Legislative Committee, Transportation – Air Freight Subcommittee and NVOCC Subcommittee, and is the Chair for both the Political Action Committee and the NEI's Content Committee. Jenette is currently the President for the Florida Customs Brokers and Forwarders Association (FCBF), a leading trade association for industry professionals in the import and export community. She has previously served as the 2nd Vice President – Customs, Chair of the Government Affairs Committee and general board member for FCBF through the years. In the early years of her career, she also served as the Chair of the Customs Committee and Vice President of the Customs Broker and Forwarder Association of Northern California (CBFANC). In her spare time, she also attends school full time studying law where she is the V.P. of Leadership for Phi Theta Kappa, and Treasurer for the Student Justice Association.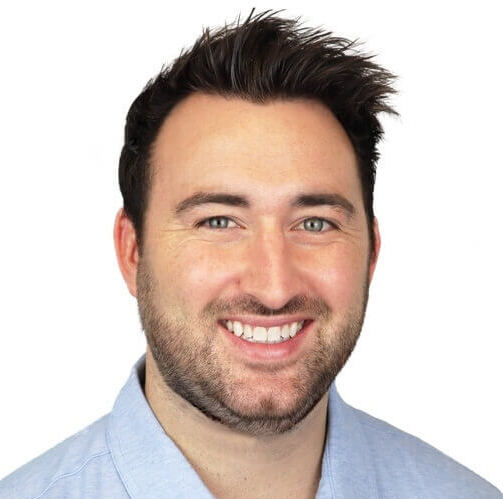 Matt Pyatt
CEO & Co-Founder
Arrive Logistics
Matt Pyatt is the Chief Executive Officer (CEO) and co-founder of Arrive Logistics, a multimodal transportation and technology company that delivers an unparalleled freight experience by equipping shipper and carrier partners with the solutions and support they need to succeed at any scale. He co-founded Arrive in 2014 alongside company President Eric Dunigan. Bringing together their shared entrepreneurial spirit, industry experience and data-driven mindset, they've led Arrive to become one of the fastest-growing brokerages in the industry and built a team that finds consistent success in the ever-changing logistics landscape. As CEO, Matt leads a veteran executive team in crafting and executing the strategic vision that continues to accelerate the company's explosive growth and industry innovation. He is also responsible for cultivating their award-winning "people first" culture, which has played a critical role in scaling the business from 10 to more than 1,750 customer-obsessed employees and steering the business toward reaching $2.5 billion in revenue in 2022. Matt earned a degree in marketing and entrepreneurship from Miami University in 2010 and has twice been co-nominated as a finalist for EY Entrepreneur of the Year in recognition of his success with Arrive.
Michael Pytel
CTO & Co-Founder
Fulfilld
As co-founder and CTO, Michael is responsible for driving innovation and the "art of the possible" for Fulfilld. Fulfilld leverages digital-twin (via 5G and ultrawide band), deep-learning, and proactive prioritized system directed tasking between human and non-human labor (connected systems) to optimize core warehousing efficiency. Prior to Fulfilld Michael co-founded NIMBL, an Enterprise Software and Services company, and helped scale it to over 300 employees before eventually selling it to a publicly-traded European competitor. Michael lives in Colorado with his wife and two girls. He is an avid traveler and wanna be soccer coach.
Channa Ranatunga
CEO & Co-Founder
Rabot
Channa Ranatunga (CEO) was very familiar with the challenges in the Supply Chain and Logistics industry. He spent many years in various roles over his career to understand how it all worked, including - a pack-and-mail store manager, an engineer working on supply chain solutions, and even a warehouse worker. But, the lack of progress he witnessed in technology offerings and solutions within the supply chain industry compelled him to do something about it. In late 2018, Rabot was born. Not a fan of learning data in a vacuum, Channa decided to learn the process from the inside out in real-time. He spent time in various roles through the logistics process: as a pack-and-mail store manager, as an engineer working on supply chain solutions, and even as a warehouse worker! As he gained more insights, Channa teamed up with Isura Ranatunga (his brother), a passionate roboticist and engineer, and Sandeep Suresh (childhood friend), an expert in AI/ML product development. Together, they developed a computer vision solution, Rabot Pack, to help standardize and streamline the packing process with visibility into warehouse packing operations.
Randy Randolph
VP Americas, Channels & Partnerships
Geek+
Randy is the VP of Channel Relationships of Geek+ America. He has 30+ years of combined industry experience in Logistics Software and Automation and has held various business development and sales leadership roles for some of the largest material handling companies in North America.
Svilen Rangelov
CEO & Co-Founder
DRONAMICS
Svilen co-founded DRONAMICS with his brother Konstantin, an aerospace engineer, with a mission to democratize air freight and bring the benefits of rapid, reliable logistics to millions. Their remotely-piloted cargo airplane, the Black Swan, can transport up to 350 kg / 770 lbs at a distance of up to 2,500 km / 1,550 miles and will radically change middle mile logistics, saving time, cost and CO2 emissions. DRONAMICS made history as the first cargo drone company to obtain a licence in the EU and is the winner of numerous awards for innovation.
Jonathan Rapp
Entrepreneur in Residence
ZEBOX
Jonathan Rapp is the Entrepreneur in Residence of ZEBOX America an international incubator & accelerator focused on supporting innovative startups in the fields of transport, logistics, and mobilities & Industry 4.0. At ZEBOX, his primary mission is to find the most innovative startups and connect them with the major corporations (ZEBOX's Partners) in need of their products and solutions. Prior to ZEBOX, he was VP of Global Sales at Airspace, a tech-enabled freight forwarder focused on time-critical logistics. Before, he was a GM at NowFreight/Freightwaves managing the ground-up hiring and foundation building for both companies. He started his career in cradle-to-grave sales at Access America Transport and stayed with the organization through the Coyote Logistics and UPS acquisitions. Jonathan's passions for startup life converge on revenue growth, product-market fit, and sales & market strategy. He graduated with honors from the University of Tennessee with a B.S. in Psychology.
Tyler Rather
CTO
Spartan
A seasoned technology innovator with deep insights into sensor integration, Tyler has led teams of scientists and engineers in the development of digital RF technologies for radar applications, and he holds a U.S. patent. The former Director of Digital RF for Physical Optics Corporation, Tyler also spent 12 years managing teams and engineering radar solutions for Raytheon. Tyler holds a B.S. and M.S. in electrical engineering from the University of Southern California.
Natan Reddy
Investor
Ironspring Ventures
Natan Reddy is an Investor at Ironspring Ventures, where he sources, conducts diligence, and invests in startups upending supply chain, logistics, construction, manufacturing, and more. He also currently serves as the Supply Chain Vertical Lead for the Emerging Venture Capitalists Association (EVCA). Previously, he led data-driven analysis and research on supply chain innovation at CB Insights in New York City. His work has been cited in The Wall Street Journal, The Financial Times, NBC, TechCrunch, CNN, Forbes, Quartz, The Los Angeles Times, and more. Natan is a graduate of the University of California, Berkeley (BA Economics).
James Reed
COO
Kodiak Robotics
James Reed serves as Kodiak's Chief Operating Officer. James brings to Kodiak over 25 years of experience in technology, manufacturing, banking, logistics, and finance. Prior to joining Kodiak, James served as President and CEO of USA Truck, a publicly traded logistics and transportation company. He also served on USA Truck's Board of Directors. Before USA Truck, James was Chief Financial Officer of Interstate Distributor Co. and President of its subsidiaries Interstate Distributor Logistics and Spectrum Logistics. He previously held corporate and operational finance roles at Intel Corp, EMC, T-Mobile USA, and Chase. James graduated from Brigham Young University with his bachelor's degree and also his master's in business administration.
Niklas Reinedahl
GM North America
Einride
As US General Manager Niklas carries the responsibility for Einride's business and operational growth in one of the world's largest transport markets, North America. Prior to joining Einride, he spent eight years in various management positions within Volvo Group, most recently at Volvo Construction Equipment as Global Director Industrial Strategy. Niklas also has a long history of success in strategy consulting, most notably with Accenture.
Terry Reinert
CEO & Founder
Fleet Defender
Terry Reinert is the Founder and CEO of Fleet Defender, a cybersecurity company that enables clients to operate their logistics platforms anytime, anywhere without fear of compromise. Reinert is leading Fleet Defender in its continuing evolution as a total platform intelligence company operating across all land, sea, air, and space platforms. The result is a more safe and secure world for all its people. Before founding Fleet Defender, Reinert served in multiple leadership roles across private industry and academia. In 2018, Reinert co-founded Red Berry Innovations, a cybersecurity and machine learning company supporting the United States Government and Department of Defense, where he served as the Chief Executive Officer until starting Fleet Defender in 2022. Reinert also served as the Chief Technology Officer of a cybersecurity focused applied research institute and led multiple cyber focused programs as a Principal Cyber Engineer at Raytheon Technologies. Reinert, a veteran of the United States Marine Corps, received a Bachelor's Degree in Computer Engineering and a Master's Degree in Information Assurance and Cybersecurity from the Florida Institute of Technology. He is an avid general aviation pilot with multiple ratings and loves defying gravity to fly amongst the clouds.
Eric Rempel
Chief Innovation Officer
Redwood Logistics
Eric Rempel is the Chief Innovation Officer for Redwood Logistics, a next-generation leader in third-party logistics. As CIO, Rempel leads the creation of innovative and cutting-edge technologies revolutionizing the supply chain. Rempel is the founder of 3PLogic, known today as Redwood Supply Chain Solutions (SCS), and developed Redwood's turnkey integration platform, RedwoodConnect.
Jagdish Repaswal
CTO
Point Pickup
Jagdish is currently responsible for managing Point Pickup's development and product teams, as well as driving the company's new product initiatives. He leads efforts in expanding technical expertise in the US headquarters while streamlining product development and support across the international teams in twelve countries to help position Point Pickup reach as a world-class last-mile eCommerce provider. Jagdish has an extensive and impressive background as an entrepreneur and innovator. As the founder of two startups, he spearheaded the development of both new artificial intelligence and chatbot technology at HeyMojo (a Techstars recipient), and the edtech platform MangoReader (acquired by EkStep) that has helped children in classrooms across India improve their creative and reading skills through interactive storytelling. He was also part of the five-member startup team behind Summly, an AI news summarization technology that was acquired by Google for $30M five months after its inception. Jagdish also led the transition of a large eCommerce retailer to a groundbreaking digital platform that created a unique customer shopping experience, improving customer satisfaction and generating new revenue streams. With over 18 years experience in building large-scale platforms for eCommerce, Mobile, Voice, AI and EdTech, Jagdish has received several global awards for his innovations and is a frequent speaker on the topics of AI /Machine Learning, Mobile App Experience and User Engagement. He is a mentor and advisor to the startup community and loves to read to children in his spare time.
Leif Revere
Director of Distribution Systems
Genesco
Leif leads distribution strategy and technology for Genesco Inc., a footwear focused, Nashville-based specialty retailer and branded company with more than 1,400 stores throughout the U.S., Canada, the United Kingdom, and the Republic of Ireland. It is the parent company of brands that include Journeys, Schuh, Little Burgundy, Johnston & Murphy, as well as wholesale and licensed footwear brands such as Levi's, Dockers, and Bass. Over his 28-year career in supply chain, Leif has held numerous roles in Operations Management, Business Analysis, Process Engineering, Project Management, Consulting, Transportation, and IT leadership. Leif finds that many of his successes have been achieved by effectively leveraging technology to streamline processes, save capital, and deliver exceptional service.
Michael Ringsdorf
VP Transportation & Logistics
Mary Kay
Mark Riskowitz
VP, Operations
Caraway
Mark Riskowitz is the Vice President of Operations at Caraway Home, a digitally native, omnichannel provider of modern kitchenware. In this role, he leads supply chain, customer experience, retailer distribution and accounting operations, and joined as the first employee. Prior to Caraway, he ran global logistics at Aterian (NASDAQ: ATER), an acquirer and operator of consumer product brands, primarily selling through Amazon. He has also held operational management roles at Vumatel, a fiber-to-the-home broadband provider in South Africa. Mark graduated from the University of Witwatersrand with a Bachelor of Commerce, majoring in Financial Accounting.
Quentin Roach
Member, Board of Directors; Compensation Committee
US Foods
Quentin is a leader recognized for transformational work that inspires performance and followership. He is a trusted leader that endeavors to inspire others to their best thinking and performance by creating a compelling purpose through storytelling, data analytics and financial information. Respected as a credible voice in strategy development; alliance management; and strategic partnerships. Currently, he serves on the board of directors for Armada Supply Solutions and US Foods, Inc. He serves as the Chair of the Compensation & Talent Committee for Armada and on the Compensation Committee for US Foods. Previously, with Mondelez International, he led oversight of $18+ billion in company expenses and overall Supplier Management activities, organizational capability transformation in supplier performance; ESG (including economic empowerment – growing supplier diversity spend by 375% in 2 years); and operational excellence. He focused on innovation planning, sustainability, enterprise risk management, and next-generation talent development. Prior, at Merck & Co., Inc., he led a $1.5 billion organization with oversight of $20 billion in company expenditures and a $150 billion real estate/facilities portfolio. Supporting business development and negotiating supply transactions that contributed multi-billion dollar revenue and productivity improvements his work delivered significant EPS & cash conversion improvements. Likewise, with Bristol Myers Squibb, he was responsible for functions enabling divestiture and integration activities supporting a $10 billion company transformation. Other work experience with Bausch & Lomb, Strong Health, Delphi and General Motors included roles in Sales & Marketing, Strategy, International Operations, Manufacturing, Quality, and Supply Chain Management. Quentin holds a Master of Science from Arizona State University, a Bachelor of Science from Purdue University, and has completed executive development at Thunderbird University, Columbia University and Trinity College – Dublin
Cathy Roberson
President & Founder
Logistics Trends & Insights LLC
Cathy Morrow Roberson is an analyst with deep experience across the transportation and logistics business. Cathy is the founder of Logistics Trends & Insights, which provides strategic supply chain research and analysis. She also writes a column for Air Cargo World, serves as a Research Analyst for the Journal of Commerce, and Research Manager for the Reverse Logistics Association. Previously she worked for an internet consultancy, a logistics research firm, and UPS Supply Chain Solutions. Cathy has a Master in Library Science degree from the University of South Carolina and a Master degree in Business Administration from Mercer University.
Michael Roeth
Executive Director
NACFE
Mike has worked in the commercial vehicle industry for over 35 years, is the Executive Director of the North American Council for Freight Efficiency and is the trucking lead for RMI. Mike's specialty is brokering green truck collaborative technologies into the real world at scale. In October 2021, Mike was named an Industry Influencer by FleetOwner and awarded the prestigious SAE 2020 L. Ray Buckendale Lecturer and manuscript author in 2020. He has a Bachelor of Science in Engineering from the Ohio State University and a Master's in Organizational Leadership from the Indiana Institute of Technology. Roeth served on the second National Academy of Sciences, Engineering, Medicine Committee on Reducing Fuel Consumption and Greenhouse Gas Emissions of Medium- and Heavy-Duty Vehicles, is a Department of Energy Merit Reviewer and past Chairman of the Board for the Truck Manufacturers Association. He understands the customers, operations and intricacies of the commercial vehicle industry having held various positions with Navistar and Behr/Cummins.
Jorn Rosenlund
COO
Universal Hydrogen
Jorn is one of the world's top hydrogen executives. At Universal Hydrogen, he is responsible for the end-to-end hydrogen value chain and for our supply chain operations. Jorn is leading the rapid growth and transformation of Universal Hydrogen from a tech startup to a global hydrogen logistics and fuel services powerhouse. Previously, Jorn was at Nel Hydrogen, where he was Chief Strategy Officer and Senior Vice President responsible for the Fueling Division. Jorn joined Nel with the acquisition of H2 Logic, where he industrialized the tech startup as its COO. Jorn also held several senior management positions at Danfoss, running supply chain and operations, including for the manufacture of megawatt-class power electronics. Jorn is currently on the board of Everfuel, a European green hydrogen supply and fueling company. He holds a master's degree in manufacturing technology from Aalborg University (Denmark) and an MBA from Henley Management College (UK).
Massimo Rossetti
CEO & Co-Founder
ALPHA Augmented
Massimo Rossetti is the CEO & Founder of ALPHA Augmented Services, a cloud-based, AI-powered software company which provides global shipment optimization to reduce shipping costs and CO2 emissions. Massimo's vision is to change the perceptions of the logistics industry and drive a positive change that can promote a greener and more efficient supply chain. Prior to launching ALPHA, Massimo has amassed more than 20 years of experience in the logistics industry. Throughout his career, Massimo worked closely with customers from various industries, and quickly began to note inefficiencies within the supply chain. As an innovator with an entrepreneurial spirit, Massimo saw problems that others didn't see, so he decided to develop a unique service and build a team of talented professionals to address the problem of high shipment costs and high CO2 emissions. And thus, ALPHA was born. Massimo is passionate about driving efficiency to protect our environment while helping customer save money. He is knowledgeable and well versed in product development, data analytics, project management, cost & profitability management and customer relations. Massimo loves outdoor activities like kite-surfing, jogging but also traveling, nature and live music.
Kelly Rula
Director of Policy and Partnerships
Urban Freight Lab, University of Washington
Before joining the Urban Freight Lab, Kelly managed the New Mobility team at the Seattle Department of Transportation. Her team oversaw shared mobility programs (scooter, bike, and car), led policy and strategic direction for new mobility services like autonomous vehicles and urban freight, and advised on data and technology innovations to help prepare for the future of transportation in Seattle. Kelly previously worked at Amazon Prime Now, the ultra-fast 1- and 2- hour delivery service, leading U.S. expansion and delivery optimization product efforts. Before that, Kelly was an environmental consultant, advising public and private sector clients on waste and energy efficiency analysis and behavior change programs. As the Urban Freight Lab's Director of Policy and Partnerships, Kelly leads innovative funding strategies and new partnerships and contributes a policy lens to current and future research projects.
Fady Saad
General Partner & Founder
Cybernetix Ventures
Fady is the Founder and General Partner of Cybernetix Ventures; a venture capital firm leading the way for investment into early-stage robotics, automation, and AI startups. He is also Co-founder of MassRobotics; the first and largest robotics & AI startup escalator in the world. He led the multi-million dollar fundraising for the organization and architected MassRobotics' corporate partnership program and business model. Fady is the first to coin the term "startup escalator" to differentiate the unique model that he developed at MassRobotics to help startups bridge the chasm from prototyping to production.Early in his career, Fady was a Regional Manager of Nokia Siemens Networks in North Africa and Europe where he led and managed multimillion-euro acquisitions and bids. He was also part of the team who led the merger between Siemens Com and Nokia Networks in North Africa for 700+ employees. Fady has been a frequent speaker, advisor, judge, panelist and mentor in multiple entrepreneurship organizations and events, and authored numerous articles on robotics, investing and innovation. Fady has an educational background in complex systems, management, mechanical engineering and design from MIT and AUC.
Sanjeev Sahni
Vice President Operations
Wayfair
Sanjeev leads Wayfair's post order customer experience and service organizations with 3,500 employees in multiple geographies. Sanjeev is the founder of Wayfair's global digital freight forwarding business (CastleGate Forwarding), which he scaled from concept to $250M in revenue in three years. In his customer focused role Sanjeev has moved Wayfair to top quartile customer experience and is building a suite of new customer facing technology product portfolio. Prior to Wayfair Sanjeev designed & built several logistics and service business ventures for clients as a consultant and banker in his previous roles at McKinsey, KPMG, IBM and Citibank.
Gwen Salley
CEO
ZEBOX
Gwen Salley is the CEO of ZEBOX, an international ecosystem dedicated to entrepreneurs and innovation in the fields of sustainability, supply chain, logistics, mobility and industry 4.0. His mission is to develop a leading and global ecosystem in collaboration with public and private sector leaders, starting with Rodolphe Saadé, CEO of CMA CGM Group, founding partner of ZEBOX. Previously, Gwen Salley was Director of Strategy and Business Development at Station F, the biggest startup campus in the world, based in Paris. He also spent 7 years in Canada where he initiated an entrepreneurial journey before joining Deloitte Digital in 2017, where he supported many large international companies in their digital transformation projects.
Dawn Salvucci-Favier
CEO & Chief Product Officer
Greenscreens.ai
Dawn Salvucci-Favier brings more than 28 years of transportation management industry leadership to Greenscreens.ai. She has spent the past 20 years leading Global Product Strategy & Management at major Transportation Management System (TMS) providers including Manugistics, JDA Software, Shippers Commonwealth, RedPrairie (all now Blue Yonder) and most recently 3Gtms, Inc. In each of these roles Dawn was able to develop and execute a vision and strategy for delivering industry-leading technology solutions to the Logistics market. During her time at Shippers Commonwealth, Dawn was President & Chief Operating Officer where she had full P&L management responsibilities for the $6 million, value-added service provider of logistics solutions and continued in a leadership role of SVP & General Manager for the RedPrairie On-Demand TMS business unit that resulted from the sale of the company to RedPrairie. She also brings extensive 3PL & Shipper Logistics operations experience having also spent time as Director of Logistics Services for NFI Interactive Logistics and starting her career in the inbound transportation management function at Staples, Inc and The TJX Companies.
Chris Sampson
CEO
FreightMango
Chris Sampson is passionate about creating simplicity and transparency in one of the world's most complex and opaque industries, international freight shipping. Serving as a nuclear submarine officer for the United States Navy after graduating from Georgia Tech with his Bachelors of Science in Mechanical Engineering, Chris built the foundation of his career on driving process excellence in complex operations, as well as a love for sea-bound activities. After leaving the Navy, he led teams for product development and global operations at Lam Research, a Fortune 300 semiconductor fabrication company, and developed the entrepreneurial bug when graduating with his MBA from U.C. Berkeley Haas School of Business. Over the last 8 years, he has focused on building and scaling transportation and logistics marketplaces, most notably at Lyft and NEXT Trucking. He is now the CEO at FreightMango, a marketplace for shippers to quote, book, track, finance and insure door-to-door, LCL and FCL shipments. FreightMango is scaling their product to be the simplest platform in the world for importers and exporters to fully self-manage their international freight shipments.
Santosh Sankar
Managing Partner
Dynamo Ventures
Santosh Sankar is a Founding Partner at Dynamo Ventures. Santosh has been an early investor in several distinguished supply chain technology startups including Stord, Gatik AI, and SVT Robotics. Prior to his career in venture capital, Santosh was a public equities analyst. Santosh started his first company, an IT support business, when he was 13 years old. Santosh was named to the Forbes 30 Under 30 List in 2017.
Gaurav Saran
CEO & Founder
Reverselogix
Gaurav Saran is a Silicon Valley entrepreneur with a passion for leveraging disruptive and emerging technologies to provide innovative enterprise solutions. As founder and CEO of ReverseLogix, Gaurav brings deep industry expertise and is responsible for driving the overall company direction and product strategy. His ability to combine customer vision with methodical execution and thought leadership has positioned the company as a game changer in its field. Previously, he was with Microsoft for over six years, leading enterprise sales for Fortune 500 companies and driving strategic executive relationships. Prior to Microsoft, Gaurav has worked at Silicon Valley start-ups such as Zoho, executing strategy, business development, sales and marketing, taking them from early stages to established growth companies. Gaurav holds a BS in ecommerce marketing and telecommunications and an MBA in global strategic management from California State University, Hayward.
Dhruv Saxena
Co-Founder
ShipBob
Dhruv Saxena is the CEO and co-founder of ShipBob, a global omnifulfillment platform that supports over 7,000 ecommerce brands with their global network of 30+ fulfillment centers across the US, Canada, UK, EU, and Australia. Prior to ShipBoB, Saxena spent five years as a software developer at InContext Solutions. He holds both an MS and BS in Electrical Engineering from Purdue University.
Stephan Schablinski
VP, GoGreen, North America
DHL Supply Chain
Stephan Schablinski is Vice President of Sustainability and GoGreen North America at DHL Supply Chain. In his role, Stephan is driving DHL's transformation to becoming a zero-emission logistics company. Stephan has over 20 years of management experience having held several senior-level positions within the Group Deutsche Post DHL. Stephan started his GoGreen journey in 2008 when he joined the Group's GoGreen program at its inauguration. Stephan spent several years in Europe, in Asia Pacific, in global and regional roles on driving sustainable green growth and change in supply chains.
Zvi Schreiber
CEO & Founder
Freightos
Zvi Schreiber ("tsvee shryber"), a serial tech entrepreneur, is founder and CEO of Freightos. Freightos is the digital booking platform of the trillion dollar international freight industry. Previously, Zvi was CEO of Lightech (acquired by GE), and of Unicorn (acquired by IBM). Zvi holds a PhD in computer science and is author of Fizz, the history of physics in a novel, and of Money, Going out of Style, which explores money & economics. He is a frequent speaker at industry events and author of various articles, papers and patents. Educated in Cambridge University and Imperial College, Zvi now lives with his family in Jerusalem and London.
Nick Schrock
CEO & Founder
Valoroo
Nick is the CEO and founder of Valoroo. Valoroo offers affordable, talent solutions offshore in the Philippines and Latin America. Nick specializes in building teams offshore and helping others scale for business growth. He previously worked at Flock Freight, Ungerboeck Software, O'Brien Associates Food Brokerage, and Northwestern Mutual. At 13 years old, he was a professionally sponsored roller blader. And by 16, he started a skateboard company. Nick has a bachelor's in business from McKendree University in Illinois. He is a 2nd degree Jiu Jitsu blackbelt and fights professionally still – his Jiu Jitsu street name is "Moose".
Andrew Scott
CEO & Founder
QuayChain
Andrew is a seasoned Logistics and Tech Entrepreneur with 25 years of global supply chain experience across 5 continents. As the former COO of Vanguard (NACA) and the UKs Woodland Group–two of the most innovative logistics providers in the world– he worked to solve problems with the supply chain's largest global importers, exporters and freight forwarders. Andrew has also founded a number of logistics technology companies and was the Chief Technology Advisor and a FUSE Fellow to the Port of Los Angeles.
Romaine Seguin
CEO
Good360
Romaine Seguin is the CEO of Good360 in Alexandria, Virginia, where she took the helm in March 2022 to guide the 38-year-old organization to its next phase of growth. The nonprofit helps Fortune 500 companies and other organizations resolve the business challenge of responsibly distributing excess goods for maximum impact. Good360 has distributed more than $12 billion in goods, giving those products new life while aiding people in need, strengthening communities and reducing waste. A frequent speaker at business, industry and community events worldwide, Seguin says one of her toughest professional challenges was delivering a TED Talk in 2016 about the benefits of global trade titled "When Goods Cross Borders, Armies Stay Home." She chairs the Board of Trustees of William Woods University in Fulton, Missouri, where she earned a bachelor's degree in marketing management before earning an MBA from Webster University in St. Louis, Missouri. Seguin is an avid runner who has competed in the New York and Boston marathons as well as hundreds of half-marathons and 5K races.
Grant Sernick
Director of Sales
3rdwave
Grant Sernick leads the Sales and Marketing team at 3rdwave. Grant has been instrumental in refocusing 3rdwave into a SaaS-based company focused on servicing the SME market and driving top-line revenue growth. He brings a consultative approach to any engagement, and works with prospects and clients to deliver incredible results. Grant enjoys travel and coaching baseball. He has a Mechanical Engineering degree from Queen's University, and an MBA from the Richard Ivey School of Business.
Gene Seroka
Executive Director
Port of LA
Gene Seroka is the Executive Director of the Port of Los Angeles, which has experienced historic, record-breaking performances since his appointment in 2014. A respected global trade expert and industry-known leader, Gene brings more than 34 years of experience in shipping, global logistics and executive management to America's Port ®. At the western hemisphere's largest gateway for containerized trade, Gene is responsible for a budget of nearly $1.9 billion, advancing major capital projects, growing trade volumes, and promoting innovative, sustainable practices that strengthen the economy. For more than 26 years, Gene held several key positions—both nationally and internationally—in sales and management for American President Lines (APL) Limited, prior to joining the Port of Los Angeles in 2014. Gene earned an MBA and Bachelor of Science in Marketing from the University of New Orleans. In addition to his role as Port Executive Director, he has concurrently served as Chief Logistics Officer for the City of Los Angeles during the global COVID-19 pandemic.
Jiral Shah
VP, Business Development
Gravitics
Jiral spent ten years in the service of the federal government where he worked at multiple offices within the Department of Defense. His last assignment was at the US Space Force's Commercial Services Office (COMSO), where he was responsible for delivering commercial satellite services to support the joint warfighter, federal agencies, and international partners. He is known for leading technical and programmatic teams, focusing on service delivery, innovative technologies, and developing complex business models. Prior to this role, Jiral was a lead test engineer at US Army at Aberdeen Proving Ground, Maryland where he led teams to evaluate and deploy Army's future portfolio of software defined radios, satellite terminals, and modems. In addition to being a proud veteran of the US Army, where he served as a radio communications engineer, Jiral has a Master's Degree in Space Systems Engineering from Johns Hopkins University.
Prashant Shah
Chief Supply Chain Officer
SwagUp
Prashant Shah, who recently joined SwagUp as a Head of Supply Chain (SVP), based in Piscataway, NJ. Prashant joins SwagUp with 15 years of senior level management experience in logistics, operations and distribution. He was born and raised in India, and came to the USA in 2001. He started his studies in engineering but quickly found his way into the United States Marine Corps office a day after 9/11 to serve his country against terrorism. He served 8 years in the Marines and was medically discharge due to injuries in war in Afghanistan and Iraq. After the medical discharge from the Marines in 2009, he returned to NJ and started working in Target as an unloader in overnight shift while trying to finish his Bachelors in Criminal Justice. In 2010, after graduating, he became a Sales-floor Executive at Target which led to his promotion to Sr. Logistic Executive in Jersey City, NJ Target location. Following from Target, he soon landed a role at the largest Macy's Distribution Center and moved up the rank of Director of the Distribution Center in a unionized environment and successfully led 200+ members to the best engaged building in the country. This was when Prashant tasted the success of being a leader in distribution and logistic role and found his real passion in the supply chain world. From this moment, sky was the limit and he worked in Bed Bath and Beyond, Drive medical and Lasership as Head of Supply Chain. In his current role in SwagUp, his vision while it aligns with CEO and Founder of SwagUp, Michael Martocci, is to become a $1Billon company within 5 years.
Vic Shao
President of Fleet
bp pulse
Vic Shao is a veteran of the energy technology industry, having successfully founded and led two different companies to exits over the past 15 years. He is currently the founder and CEO of AMPLY Power, a charging and energy management provider for EV fleets that was acquired by bp in Dec. 2021 as the energy leader's first step into the US electrification market. Prior to AMPLY, Vic founded and led Green Charge Networks (GCN) (now ENGIE Storage), a distributed energy storage company that was acquired by international energy provider ENGIE in 2016. Vic is a domain expert and frequent speaker on the topics of solar, energy storage, and electric vehicles, and he serves on the board of New Energy Nexus to promote cleantech entrepreneurship around the world. Vic received his MBA from UC Berkeley's Haas School of Business, his bachelor's degree in Mechanical Engineering from the University of Virginia.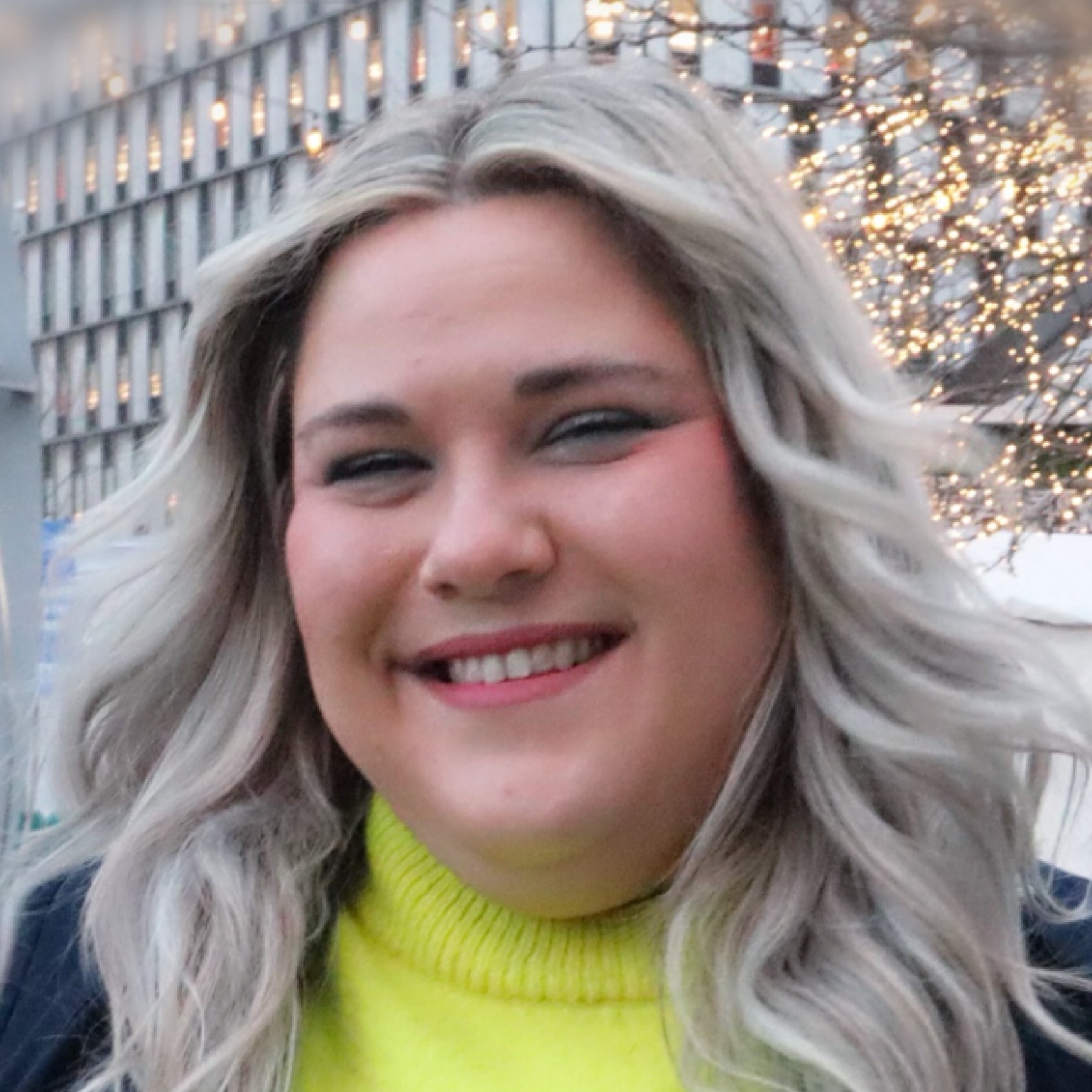 Grace Sharkey
Staff Writer
FreightWaves
Grace is an entrepreneur and former supply chain executive who has held positions in sales, operations, and consulting. She is passionate about the future of the industry and how technology can improve the experience for all supply chain members. She believes supply chain is the one industry that affects every human directly, and loves to create content that mirrors that sentiment.
Lily Shen
CEO & President
Transfix
Lily Shen is CEO & President of Transfix. She joined the company after more than two decades in Silicon Valley with a vision to build the world's most connected and intelligent freight platform. During her tenure, Transfix has built out a suite of products and services that further enable the company to harness the vast potential of the rapidly-evolving digital freight space. Since she joined, Transfix has significantly accelerated in growth across the board - more than quadrupling in revenue, and tripling in enterprise customers. Previously, Shen held numerous senior leadership positions at renowned companies such as eBay, Wealthfront and IDEO, and served as an advisor to leading global platforms including WeChat, Coupang and Mercari. At eBay she built new business lines and grew key verticals for the global marketplace. At Wealthfront, she was instrumental in launching one of the leading fintech platforms today, and at IDEO, she led the mobility and advanced technology practices. Under Shen's leadership, Transfix has been named to named to Forbes' "Next Billion-Dollar Startups" list, Forbes' list of America's Best Startup Employers, the FreightWaves FreightTech 100, BuiltInNYC's list of 100 Best Places to Work in NYC, and BuiliInNYC's list of Best Midsize Companies to Work for in NYC. Additionally, Shen was named to Profiles in Diversity Journal's Women Worth Watching in Leadership list. Shen earned a Bachelor of Science from New York University's Stern School of Business and currently lives in her hometown of New York City.
Chazz Sims
CEO & Co-Founder
Wise Systems
Chazz's expertise is in using data to solve last-mile issues in urban environments. His experience spans the Human Dynamics Lab at the MIT Media Lab and a variety of startups and companies in areas finance, healthcare, and mobile technology. He holds a Master's in Engineering in Computer Science from MIT, where he also received his Bachelor of Science in Computer Science.
Harpinder (Harpi) Singh
Partner
Innovation Endeavors
Harpinder (Harpi) is a partner at Innovation Endeavors and a former CEO and entrepreneur. He has spent nearly two decades building products for emerging industries at the intersection of mobile, data and deep tech. He founded two technology companies that were successfully acquired — both of which he co-founded with Innovation Endeavors partner Scott Brady. Harpi first joined Innovation Endeavors as a part-time venture partner in 2010, and became a full partner in 2018. He is a board member at multiple Innovation Endeavors-backed companies, including: Skylo Technologies, working on a narrow band network for connected devices; and Equalum, a company that provides data beaming service for real-time analytics on operational data. Harpi has also invested in multiple tech companies as an angel investor, including: Ayasdi, an AI platform that powers development of enterprise-scale, intelligent applications; Tango Card, which provides rewards as-a-service; and a stealth e-commerce startup serving older adults. Until becoming a partner at Innovation Endeavors, Harpi was Co-founder and CEO at Slice Technologies, a data and analytics company that provides market insights about ecommerce to the world's largest consumer brands and was acquired by Rakuten. Prior to Slice, Harpi was a co-founder and the head of product and marketing at FiberTower, a leading independent provider of backhaul services to wireless carriers that merged with First Avenue Networks. Earlier in his career, he was a software developer and architect at Oracle and Bull Honeywell. Harpi grew up in Chandigarh, a city in northern India. He earned a bachelor's degree in computer science at IIT-BHU in Varanasi. He immigrated to the US to attend Indiana University, where he earned an MS in computer science, and later, an MBA from Stanford Graduate School of Business. He lives in Silicon Valley with his wife and two children.
Omar Singh
President & Founder
Surge Transportation
Omar Singh is a teacher by training and trucker by trade. With over 20 years of experience in the industry, he started out as an Over-the-Road driver, owned a medium sized refrigerated trucking company, then worked with several large national transportation firms. After many years in the industry, Omar realized that shippers design routing guide failures into their transportation strategy – so he founded Surge to provide critical truckload capacity and to plan for routing guide failures before they happen in a collaborative partnership with customers. Omar spearheads the Oracle partnership and is charge of developing digital capabilities. Omar has a Master's degree from Georgetown University, mentors entrepreneurs at Stanford University, sits on the Board of Directors of the Transportation Intermediaries Association and is a frequent writer and public speaker
Kristin Slanina
Chief Innovation Officer
ParkMyFleet
Kristin is currently the Chief Innovation Officer of ParkMyFleet, creating the end-to-end electric vehicle (EV) mobility hubs that include on-site power generation, storage, software, infrastructure and battery recycling. She spent over two decades at Ford Motor Company, including 10 years in core engine engineering, when she transitioned into strategy, planning and advanced technology and was a key architect of the Ford Future of Mobility Blueprint, outlining how connected, autonomous and electric technologies can change the way people and goods move. She was also an Executive Director at Ernst & Young, leading their future of mobility practice, then CTO of Thirdware and COO of TrueCar. She has over 30 years of leadership in innovation, electrification, mobility, and engineering. Kristin is a graduate of the Massachusetts Institute of Technology, (B.S. and M.S. in Mechanical Engineering) with a minor in French. She is on two public boards: Velodyne Lidar and Comstock Inc.
Steve Sloane
Partner
Menlo Ventures
Steve Sloane is a leading investor in supply chain solutions. Recognizing a once-in-a-generation opportunity for supply chain modernization through technology, Steve is passionate about innovation across all areas of the industry—from ocean freight to smart distribution technology. As a partner at Menlo Ventures, Steve has led the firm's investments in Enable, CloudTrucks, and Parade, and worked across the portfolio with supply chain leaders 6 River Systems (acquired by Shopify), ScoutRFP (acquired by Workday), and ShipBob. Menlo's broader supply chain portfolio includes companies like Alloy, RightHand Robotics, Fox Robotics, and more. He's also active in SaaS, Fintech, and Marketplace investments, working closely with Menlo-backed companies including Chime, Carta, and Rover (NASDAQ: ROVR). His interest in automation and robotics date back to his college years at Princeton, where he graduated with a B.S.E in Mechanical and Aerospace Engineering and a minor in Robotics and Intelligent Systems. He also co-founded a YC-backed company in the social networking space in 2010 that didn't go anywhere (startups are hard!). Steve joined Menlo in 2015 from Insight Venture Partners in New York, where he was part of the Insight Onsite team, focused on investment diligence and providing hands-on resources and expertise to internet and software companies. Prior to that, Steve worked for Oliver Wyman, developing growth and regulatory initiatives with large financial institutions.
Ian Smith
CEO & Co-Founder
Ware
Ian Smith is co-founder and CEO of Ware, a supply chain digitization platform building technology at the intersection of robotics and artificial intelligence. The company deploys self-flying drones inside warehouses to automate inventory tracking. Ware is funded by leading investors, like Bloomberg Beta, and partnered with innovative companies, like Skydio. Ian is a commercial helicopter pilot and drone industry pioneer. Prior to Ware, Ian held roles at DroneDeploy and Delair, driving business growth in their relevant industries, and has been named one of the top visionaries in the drone industry.
Loren Smith
President
Skyline Policy Risk Group
Loren A. Smith Jr. is the president of Skyline Policy Risk Group, a consulting firm working on the supply chain, infrastructure, and technology. From 2017 to 2021, he helped lead the Policy office at the U.S. Department of Transportation. There, his work included serving as DOT's chief environmental review permitting officer; chair of the management teams on rural transportation and Opportunity Zones; and as a member of the task force on regulatory reform. From 2009 to 2016, he was an analyst for Capital Alpha Partners, an investor research firm. There he specialized in transportation and related areas, and published more than 500 research notes. He has also worked as a congressional staffer and as an aide at the U.S. Department of Labor.
Sean Smith
Head of Product
Denim
Sean Smith, Head of Product at Denim, is a 10 year veteran of the product development industry. In his 18 months of leading the Denim product team, he has delivered job-submission, underwriting, and onboarding automations, as well as job tracking features that have revolutionized the process and workflow for broker clients looking to save time on tedious operations. He accels at combining his passion for technology with the ability to drive impact on a balance sheet. Sean is a recent recipient of the Equifax startup accelerator award that recognizes performance for emerging fintechs. Prior to joining Denim, Sean was Sr. Product Manager at Trux, and Management Consultant at Oliver Wyman and PwC.
Ben Smith
Chief Supply Chain Officer
Athletic Greens
Andrew Smith
CEO & Founder
Outrider
Andrew is the founder and CEO of Outrider, the pioneer in autonomous yard operations for logistics hubs. He is committed to the rapid commercialization of sustainable freight transportation by deploying zero-emission systems. Under his leadership, Outrider has grown from a concept to a yard automation solution for the biggest companies in the world. Learn more at www.outrider.ai
Daniel Sokolovsky
CEO & Co-Founder
WARP
Daniel Sokolovsky is a Los Angeles based entrepreneur and co-founder and CEO ofW/:\RP, a freight tech company that connects shippers, carriers, and facilities to find themost efficient route for middle-mile freight. As CEO, Sokolovsky is responsible for managing the company's overall operations including managing the company's organizational structure, guiding the W/:\RP brand and overall company strategy. Prior to founding Warp, Daniel founded AxleHire, enabling expedited, urban last mile delivery for shippers looking to give their customers an 'Amazon-like" experience. During his six years at AxleHire, Sokolovsky worked to push AxleHire into new verticals and sustainability partnerships. During his last two years at AxleHire, he was responsible for helping to guide the company's growth strategy while working to quintuple the company's revenue. Sokolovsky grew up in the world of logistics, working in his family's courier business and often experiencing the inefficiencies firsthand. Sokolovsky also operated an on-demand food delivery startup based in Berkeley, before entering eCommerce logistics. Daniel studied Applied Mathematics at University of California Berkeley.
David Spiegel
Editorial Director
CNBC
David Spiegel is Editorial Director for Strategic Content and Councils at CNBC, leading a slate of large-scale editorial projects for the network, including the CNBC Disruptor 50 (now in its tenth year), the Financial Advisor 100 and Summit, and the fast-growing CNBC Councils, a group of highly exclusive membership programs for c-suite executives in key functional areas across industries.
Chris Stanchak
CEO & Co-Founder
Loveseat.com
Carter Stern
Head of Government Affairs
Cruise
Carter Stern is the Head of Domestic and International Government Affairs for Cruise, the all-electric, autonomous vehicle company. Based in Texas, Carter handles Cruise's governmental affairs and regulatory strategy in domestic and international new markets. Carter began his career as a trial attorney, representing major road builders and tire manufacturers in cases involving catastrophic accidents. This work first piqued his interest in the mobility sector. This experience led him into the mobility tech space, including BCycle, Lyft, ofo, and Reef Technologies. Carter's career has focused on the intersection of technology, public policy, and the built environment to ensure that new mobility solutions address the unique and diverse challenges facing cities. In his spare time, Carter serves as board chair of BikeHouston, Houston's bike advocacy organization.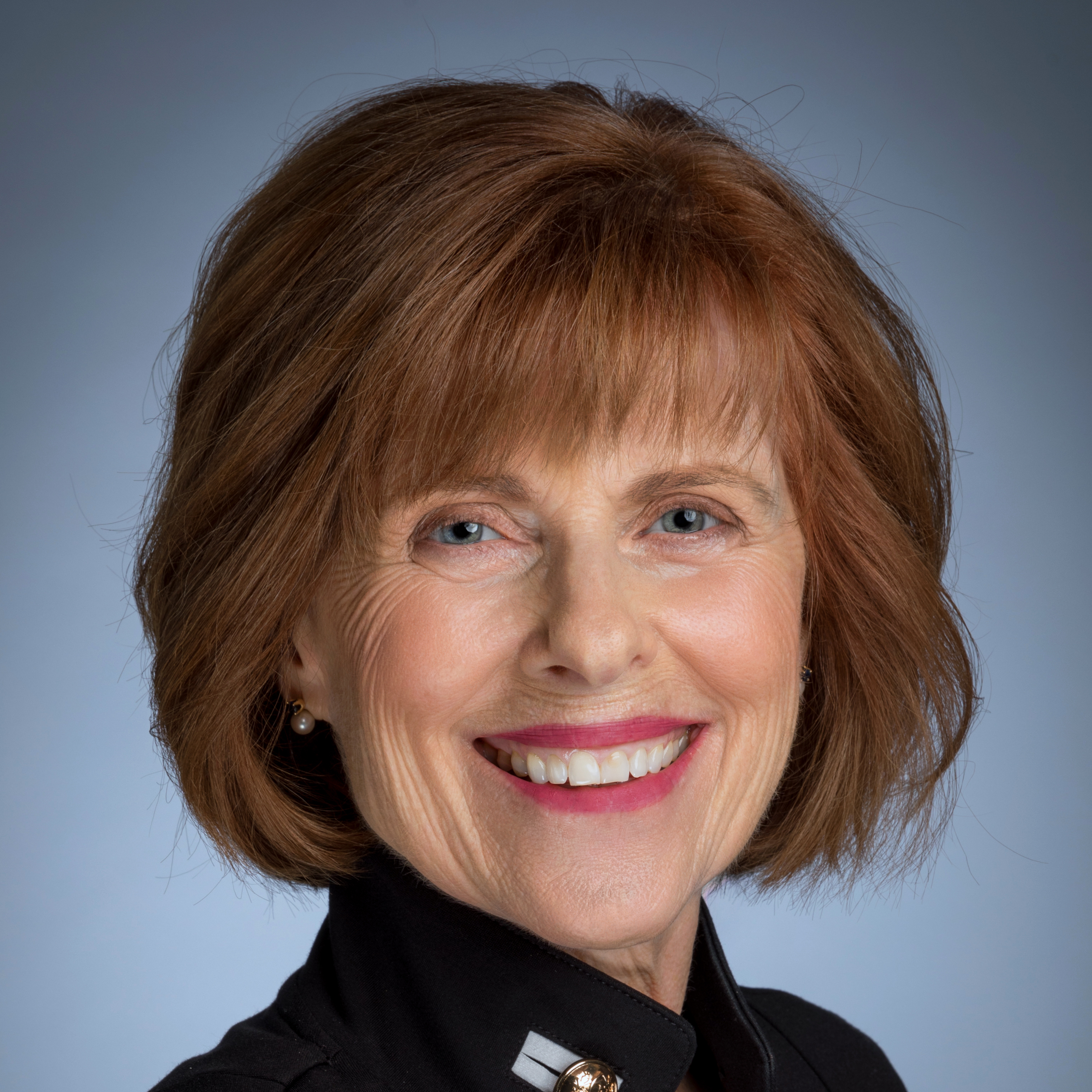 Jackie Sturm
Corporate VP, Global Supply Chain Operations
Intel
Brett Suma
CEO
Loadsmith
Brett Suma is the Founder and CEO of Loadsmith; the industry leading Capacity as a Service (Caas) Platform that digitally connects the Loadsmith Freight Network via its propriety driver application to its power-only first and last mile while leveraging the autonomous middle mile. With a career spanning 20+ years in the transportation and logistics industry, Brett has been tasked with solving some of the more complex logistical problem sets by deploying technologies that enhance freight network design and optimization, asset management and utilization as well as driver efficiency and overall work satisfaction. By adopting autonomous technology in the middle mile, Loadsmith is poised to become the first fully autonomous CaaS Platform of its kind. Transforming beyond legacy OTR driving, the autonomous middle mile then becomes a force-multiplier in the creation of more attractive first and last mile driving opportunities. It is this confluence of technology and transformative work that requires forward thinking organizations to create new platforms, leveraging technology and creating more consistent, less volatile capacity capabilities.
Marin Tcharakov
CEO
Kindred, Part of Ocado Group
Marin Tchakarov is Kindred's CEO. Prior, he served as interim CEO as well as COO and CFO. In his role as CEO, Marin works with the Kindred team and board of directors to deliver on the promise of industry-progressing artificial intelligence, machine learning, and next-generation robotics systems for supply chain and order fulfillment organizations. A seasoned technology and finance executive of over 28 years, Marin has made valuable contributions to start-up, private and public companies such as KPMG, Oracle, Smart Modular, Second Life, Jawbone and Pebble. Within these organizations, he developed metric- managed processes and systems, delivered on aggressive growth targets, led financial modeling and treasury management, and presided over successful capital market transactions, including mergers & acquisitions & and initial public offering (IPO). Marin is a licensed CPA with strong expertise in financial planning and analysis, SEC reporting, investor relations, and both venture capital and debt fundraising. A native of Towson, Maryland, Marin has called San Francisco home for the last 25 years. Outside of Kindred, Marin is passionate about competitive tennis, and also enjoys hiking, sailing, and all of the diverse cultural experiences the Bay Area has to offer.
Antonio Tejedo
EVP, Investor Relations
Traxión
Antonio Tejedo has 21 years of solid experience in the financial sector, mainly in investment banking, wealth management and investor relations. Before joining TRAXIÓN, Mr. Tejedo was Investor Relations and Capital Markets Director with Fibra Uno, the largest real estate company in LatAm, were he coordinated the investor relations department and participated in both debt and equity transactions, and in a co-investment vehicle for real estate development. He was also founder and managing partner of Investia Asesores Financieros, were he advised real estate companies in both debt and equity transactions and engaged in the development of the business model of Bolsa Institucional de Valores (BIVA). Prior to that, he worked for Casa de Bolsa Santander in private wealth and investment banking positions, where he participated in several equity issuances for more than 8.3 billion dollars. Mr. Tejedo holds a BS in Industrial Engineering from Universidad Iberoamericana and earned his Master of Business Administration from Kelley School of Business, Indiana University.
Yaro Tenzer
CEO & Co-Founder
RightHand Robotics
Yaro Tenzer is the CEO and co-founder of RightHand Robotics. Yaro is an expert in robotic grasping and automation systems. He is focused on using his deep expertise in robotics to reduce the cost of order fulfillment with robots that can grasp wide varieties of everyday objects used in logistics applications. Prior to forming RightHand Robotics, Dr. Tenzer was a postdoctoral researcher at the Harvard Biorobotics Lab where his team was selected by the DARPA Autonomous Robotic Manipulation program as the preferred grasping solution for the DARPA Grand Robotics Challenge. He received his Ph.D in Medical Robotics from the Imperial College London and holds a M.Sc. in Mechatronics and B.Sc. in Mechanical Engineering from Ben Gurion University.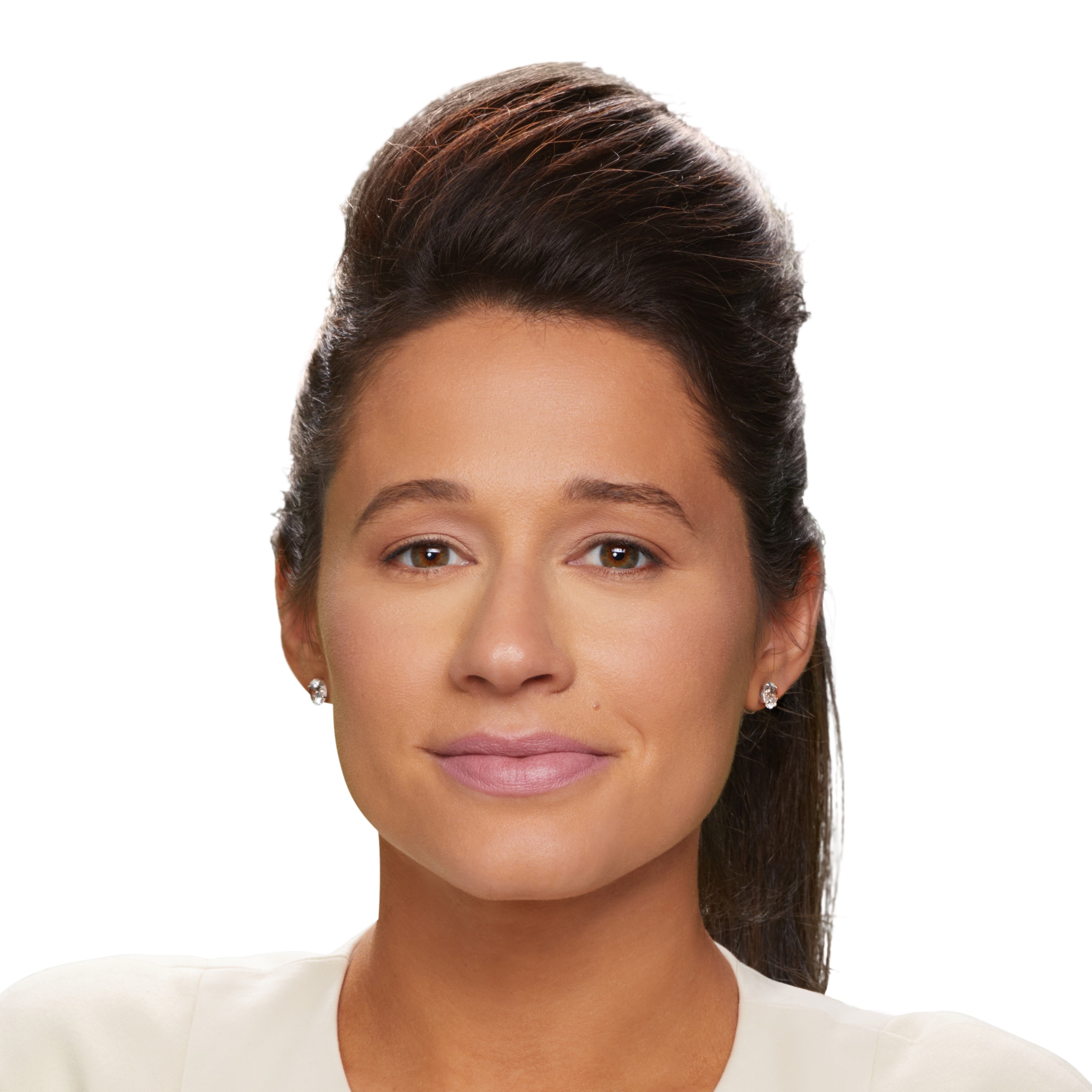 Hannah Testani
CEO
Intelligent Audit
Hannah Testani became the Chief Executive Officer of Intelligent Audit in March of 2020. Prior to this role, Hannah spent the last 12 years as Chief Operating Officer, and under her management, Intelligent Audit has seen explosive growth year over year, where she is responsible for adding to Intelligent Audit's increasingly impressive customer list. Hannah was also recognized by Supply & Demand Chain Executives as a "Pros to Know" in 2020. Before Intelligent Audit, Hannah graduated from Carnegie Mellon University with a Bachelor of Science in Finance and worked at Goldman Sachs in a loan syndication & trading role. In her spare time, she enjoys puzzling, cooking, and spending time with her 3 young kids.
Mammen Tharakan
Director, E-Commerce, Cargo, Aviation Real Estate & Investment Attraction
Edmonton International Airport
With over twenty years of leadership in sectors including Aviation, Entertainment, and Technology, Mammen Tharakan joined Edmonton International Airport as the Director, E-Commerce, Cargo & Aviation Real Estate. Together with a passionate & dedicated team, Mammen works with a strong customer mindset to retain Canada, and Edmonton's positions in global supply chains. His duties include identifying new technologies and partnerships that support the community in responsible growth. Recognizing the crucial role that travel provides in connecting the world, he is committed to advancing the industry through collaboration and innovation. Mammen holds a Masters Degree in Business Administration (MBA) from Hult International Business School in Boston, Massachusetts USA.
Martijn Thijsen
Head of Ecosystem & Platform Play I Digital Strategy & Transformation
Port of Rotterdam
Passionate about digitalization & transformation, driving performance and growing business through connecting and developing people. Firm believer in the power of networks, ecosystems and co-creation, using technology to optimize Supply Chains and create new business models.
Mike Thompson
Partner
McKinsey & Company
Mike Thompson is a partner in McKinsey's Dallas office. Mike leads Sustainability for McKinsey's Travel, Logistics, and Infrastructure practice where Mike focuses on helping Logistics & Travel companies deliver large-scale transformations and harnessing new and disruptive markets/technologies.
Matthew Tillman
CEO & Co-Founder
OpenEnvoy
Matthew Tillman is CEO of OpenEnvoy, the Oakland based SaaS company that digitizes financial documents, reconciles AP, and eliminates wasted spend using AI instead of humans. He has spent the past two decades applying machine learning (AI) to finance, advertising, and logistics industries for the world's largest brands. In addition to OpenEnvoy, he invests in early stage AI-first SaaS companies out of his fund, TNT Ventures.
Kai Timmermann
COO
Prompt
Kai Timmermann, now Chief Operating Officer at Prompt, is a thirty-year veteran in supply chain with a successful track record of creating high performance organizations. Over the past twenty years, Kai has served COO and CIO roles simultaneously at The Gilbert Company and Toll Global Forwarding and, most recently, in a similar capacity at O'Neill Logistics and Performance Team (acquired by Maersk). He started his career at P&O Nedlloyd before providing strategy consulting for a range of industries, including financial services, telecommunications, and pharmaceuticals.Kai is considered by colleagues and customers as both a strategic thought leader and an experienced and successful operator, applying a practical view of technology trends, achieving operational excellence, understanding of market changes and identifying what's essential. He's the author of two books: "Deliberate Performance" focuses on the attributes and drivers of business performance; "Forward" outlines economic and political themes and vectors for consideration. Kai holds a BA in Economics from Cornell University and an MBA in Economics and Finance from NYU's Stern School of Business.
Craig Toth
National Program Consultant, Vice President
HNTB Corporation
Craig Toth serves as a national practice consultant, freight and logistics mobility solutions and vice president. He is based in HNTB's Tallahassee office. Toth is a thought-leader in freight mobility ecosystems and is responsible for assisting transportation agencies, ports and regions in developing connected infrastructure solutions that enhance communities and the economy. Throughout Toth's career he has served the public sector, enabling collaboration across agencies to drive innovation and leverage emerging technology solutions. In his role, he has led the development of statewide applications to increase safety and mobility of goods movements through applied technology infrastructure deployment. Coupling public investment with input from private sector stakeholders, he has led the expansion of stand-alone systems into regional platforms that enable informed decision making. Previously, Craig served as HNTB's North Florida Group Director from 2018- 2022, driving staff and revenue growth in areas of transportation planning, TSM and technology applications. Under his leadership, the office grew new service lines focusing on emerging mobility solutions and has established strategic initiatives and programs for clients across the US. Prior to this role, Toth served in various private sector leadership positions, in areas such as operations, business development, program advisory, and client relations. He has supported multiple agency awards, including the recent National Operations Center of Excellent Digital Infrastructure award for the Freight Mobility eXchange platform.
Kristin Toth
COO & President
Fernish
Kristin Toth Smith is currently President & Chief Operating Officer and Board Member at Fernish, a furniture and home decor subscription service that allows you the high-quality, modern home furnishings you want - without the commitment. Her startup career began at Zulily as Vice President, Operations where she built and scaled operations through IPO. She subsequently held CEO and COO positions at startups Code Fellows (software coding trade school) and Dolly (on-demand last-mile delivery and moving). Earlier, in eight years at Amazon.com, Kristin led several teams across the company, helping build Prime, launching same day delivery, as category manager of Movies & Television, and leading the Amazon Digital Music team including Marketing, Product Management, Site Merchandising, Pricing, Business Development, and Design teams responsible for building and launching Amazon's current streaming-based digital music cloud-based offering. Kristin holds a BSE and MSE in Industrial Engineering & Operations Research from the Tauber Institute for Global Operations at the University of Michigan, a SM in Civil and Environmental Engineering from MIT, and an MBA from MIT's Sloan School of Management through the Leaders for Global Operations fellowship program. She's also an active volunteer and serves on and leads non-profit boards of directors and dedicates time helping others be successful, through education, coaching, advisory positions, and mentoring. She is the Board Chair for University of Michigan's Center for Entrepreneurship, serves on several advisory boards for startups (mostly women-founded and -led companies), and is on the board of directors of Radiant Logistics (RLGT), chairing the company's Nominating and Goverance committee. She was a contributing author for Women in Tech (Sasquatch Books) and enjoys public speaking, coaching, and teaching. Kristin lives on Lake Sammamish, just outside of Seattle, where she can often be found paddle boarding (with her pup, Maizey) or wake surfing.
Joel Tracy
CIO
IMC Companies
Joel Tracy is the Chief Information Officer (CIO) with IMC Companies, the largest marine drayage provider in the United States. As the CIO, Joel is responsible for leading IT development, delivery and integration of technology platforms and solutions for IMC's Operational and BackOffice systems. Under Joel's leadership the IMC technology team has developed and implemented a custom application that optimizes dispatch to the 2,000+ trucks in the IMC fleet. He has also championed IMC's proprietary mobile application called Power Direct which enhances the productivity of all IMC drivers (Company, Owner Operator, and 3rd party) and supports IMC's automated peel pile process called SmartStacks. A 35-year IT veteran, Joel has spent most of that time leading large scale application development projects. Prior to his current role Joel held managing director positions at FedEx in Enterprise Services, Electronic Commerce Systems, Software Quality Assurance, Customer Service Systems, and Finance/Legal Systems. In each of these leadership positions Joel worked closely with his business partners and traveled extensively to locations around the world.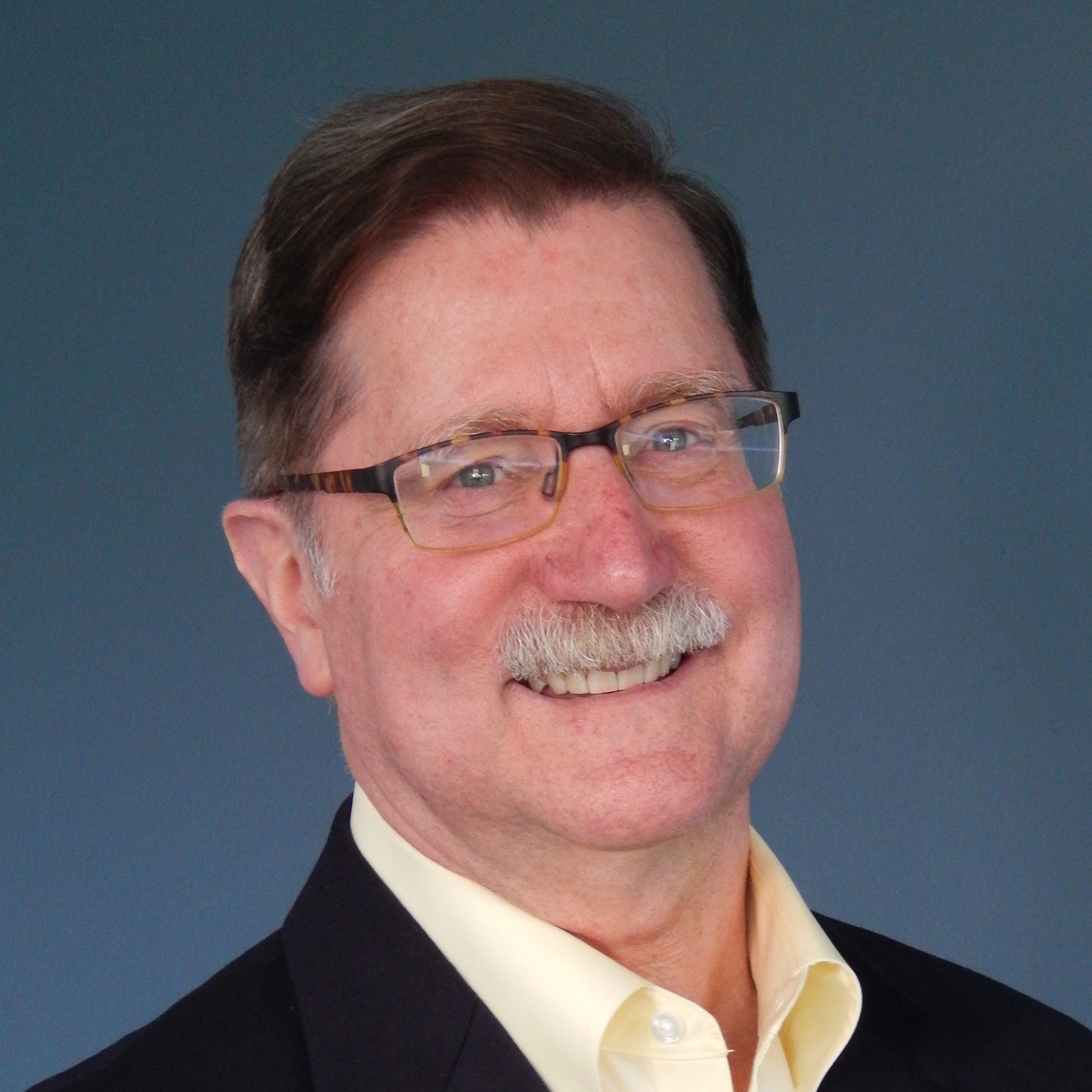 Bob Trebilcock
Executive Editor
Modern Materials Handling
Bob Trebilcock is an editorial director at Peerless Media, where he edits Supply Chain Management Review and Modern Materials Handling. He has been writing about issues related to warehousing, distribution and supply chain management for nearly 40 years. He is also the co-host of The Rebound podcast with Abe Eshkenazi, the CEO of the Association for Supply Chain Management.
Caroline Troit
SVP, Operations
L'Oréal
Caroline Troit leads Operations for the Luxe division of L'Oréal North America. She has end-to-end operational responsibilities for a portfolio of American brands (Kiehl's, Urban Decay, IT Cosmetics, Ralph Lauren, Youth To The People). In addition, she oversees the supply chain for all of L'Oréal's luxury brands in US and Canada, including Lancôme, Armani, YSL, and several fragrance brands. Caroline started her career at L'Oréal 23 years ago and has successfully delivered large-scale projects such as an extensive portfolio simplification for Maybelline, the creation of an entity dedicated to beauty device production for L'Oréal. She has deployed sustainability initiatives, contributed to the modernization of Urban Decay and IT Cosmetics' operations functions, and the doubling of the e-commerce volume the luxe business in the United States.
Ashley Tyrner
CEO & Founder
FarmboxRx
Ashley Tyrner has gone from being a single mom on food stamps to the founder and CEO of a national brand that aims to break down barriers to health equity through nutrition and health literacy. Having appeared in various national news publications including TIME, Forbes, CNN, BBC, and TODAY Show, Ashley is an advocate for advancing access and educational resources to underserved populations. From creating partnerships for Michelle Obama's Let's Move Campaign to speaking around the country on health care, wellness, food access, and entrepreneurship, Ashley has a clear conviction that everyone deserves the right to eat healthy. Ashley works tirelessly to disrupt the food policy and health care space by delivering customizable member engagement programs via food solutions with FarmboxRx that support sustainable, scalable, and long-lasting quality outcomes for Healthcare Organizations.
Nadav Ullman
Co-Founder
Leverage
Nadav Ullman is the CEO of Leverage, a fast-growing supply technology platform that provides purchase order visibility to the leading manufacturers across the globe. Prior to Leverage he founded and led Dashride, which became the leader in advanced dispatch technology and was ultimately acquired in 2018 by General Motors, Cruise. In 2020, he founded Project N95, a non-profit that became the national clearinghouse for PPE during the height of the pandemic, and served as the primary sourcing arm for the White House, the National Governors Association, and the American Medical Association, among many others. Nadav has been named 30 Under 30 by both Forbes and Inc. Magazine.
John Urban
Chairman & CEO
Slync.io
John Urban is a highly respected logistics technology pioneer who co-founded and grew GT Nexus into the world's largest cloud-based software-as-a-service (SaaS) network for global supply chain management. After the company's successful acquisition by Infor in 2016, John Urban continued to advise the industry across several board and advisory roles for various innovative logistics technology start-ups. In 2022, John Urban decided to take the lead for Slync.io, the innovator behind the first purpose-built Logistics Orchestration® platform for global shippers and logistics service providers to deliver higher productivity and process efficiency through intelligent automation. Based in Alamo, CA John Urban serves as Slync's Chief Executive Officer and Chairman of its Board.
Sumit Vakil
Chief Product Officer
Resilinc
Sumit is Chief Product Officer and co-founder of Resilinc. As CPO, Sumit is responsible for Resilinc's product and technology vision, direction, and delivery. Sumit has 25 years of experience bringing innovative technologies to market and has served in leadership roles in Product Management and engineering at successful startups as well as at Fortune 500 companies such as Brocade and Cisco.
Dirk Van Nievelt Barazarte
Emonk
CEO
Emonk's CEO, Business Major, he has lived more than 15 years in Asia, gathering experience with more than 5,000 factories, manufacturing more than 10,000 products for different industries. Currently living in Mexico, empowering Emonk's expansion to the country. Fluent in different Asian languages, English, and Spanish native speaker. Limited Partner at a VC Fund, and director from other startups, including one of the biggest sustainable Ecommerce solutions in Chile (now expanding through Latam).
Ashok Vantipalli
CIO
TireHub
Ashok Vantipalli assumed his role as Chief Information Officer at TireHub in 2018. Shortly after Vantipalli joined TireHub, he helped scale the new company for growth – building a technology vision and strategy, a team, key partnerships and digital products ground up. In his current role, he oversees product development and deployment of customer facing SaaS capabilities and internal IT capabilities for 70 distribution centers and employees. Prior to joining Tirehub, Vantipalli served as the Global Vice President of Application Delivery at Sage Software where he was accountable for the Digital Transformation of the business from an on-prem to a SaaS company. He was also responsible for transforming 10 regional technology teams into one global function with shared services. Previously, Vantipalli spent more than 15 years in technology and management consulting, serving financial services, media and healthcare clients while at Mckinsey and Alvarez and Marsal (A&M). During his tenure at A&M, he served as interim CIO/CTO and was responsible for technology transformation initiatives for his clients. He also served as the Head of Technology Operations (U.S., Europe and Asia) for the largest bankruptcy & turnaround in U.S. history – Lehman Brothers.
Miles Varghese
CEO & Co-Founder
Cargologik
Prior to co-founding Cargologik in the Fall of 2019, Miles served as employee #3 leading sales, growth, & go-to-market for Octopi Terminal Operating System (TOS) – the first true SaaS TOS in the industry. Octopi was the "Gmail of TOS" and the first modern, web-based platform, that replaced the pen and paper within terminals with tablets. In just over 2 years, the bootstrapped #miamitech venture was acquired by Navis, the incumbent market leader. Octopi expanded into 5 continents prior to its acquisition Mar 2019. There he traveled around the globe, sold to and consulted with terminals, and deployed complex TOS systems across five continents - all while building real, human-to-human relationships. There he spent 3.5 years building the product and learning change management principles as a champion of smaller ports before moving "up the supply chain" before joining Cargologik in 2019. Now, he is similarly supporting independent logistics service providers, their clients, and other partners up and down the supply chain building "collaborative visibility" for the Cargologik team. He's a proud first-generation, Indian-American, modern sales pro turned SaaS leader, #miamitech entrepreneur, & 2009 grad of Herbert Business School at The University of Miami.
Yamini Vellore
CIO & Head of Customer Success
Blume Global
Blume Global CIO Yamini Vellore leads the customer success, professional services and techops teams. Working with Manhattan Associates beginning in 1992, she rose to the level of VP Global R&D before departing for Hewlett-Packard in 2010, where she was responsible for global supply chain IT architecture. Her most recent role was SVP, Products and Technology, Global SaaS & IT Operations, at Marsh ClearSight.
Matthew Villano
Writor, Editor
Freelance
Matt Villano has been a full-time freelance writer for more than 25 years. In that time he has written thousands of articles for outlets including The New York Times, The Wall Street Journal, CNN, TIME, Newsweek, National Geographic Traveler, Travel + Leisure, AFAR, Entrepreneur, CIO, Family Business, the San Francisco Chronicle, and more. Learn more about him at whalehead.com.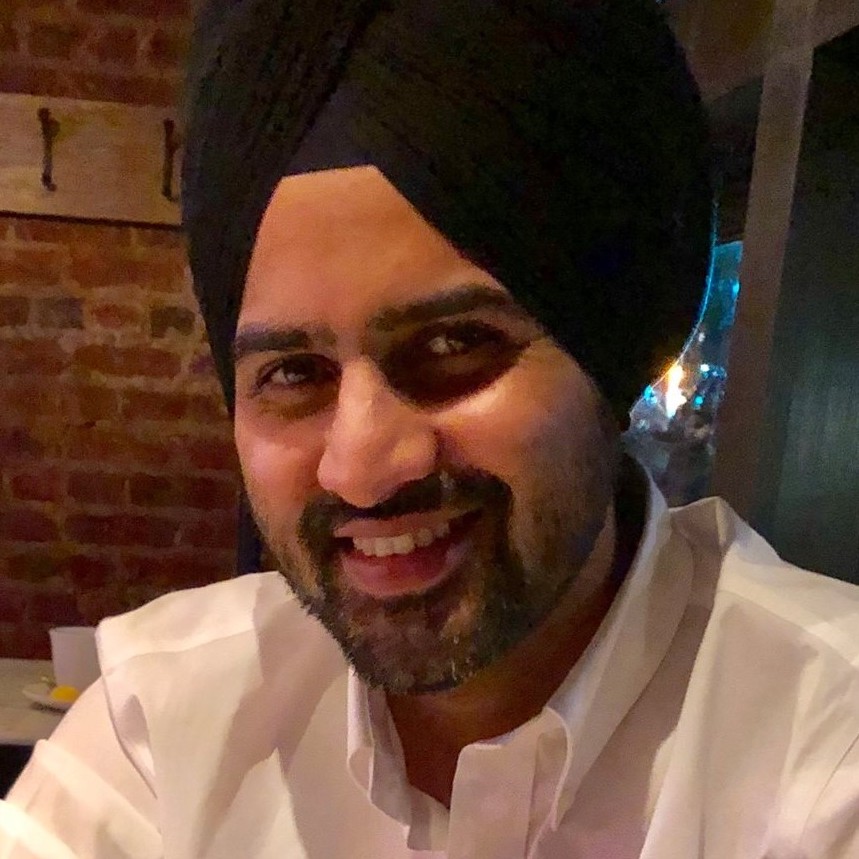 Preet Virdi
Chief Sending & Operations Officer
Sendoso
Preet has over 15 years experience building and scaling teams in Supply Chain, Fulfillment, Global Logistics, and Last Mile space for various retailers such as Williams Sonoma, RH, and Tiffany & Co. Recently, Preet spent 4.5 years as Regional Director, Operations with Amazon - 3 years leading robotics fulfillment centers and the last 1.5 years building infrastructure and leading fulfillment and middle mile operations for AMXL – amazon extra-large. Preet was responsible for end to end operations including manufacturing, fulfillment, and last mile as SVP, Global Operations at Stitch Fix. Currently, Preet is consulting as Chief Sending & Operations Officer for Sendoso and working on launching his start-up in last mile space. Preet has a Master's in Industrial Engineering from Georgia Tech and MBA from NYU Stern School of Business. Preet lives in NY with his wife Sim, and two lovely daughters – Shine and Naaz who are 8 years and 3 years old! Outside of work, Preet enjoys traveling, reading, hiking, bartending, and single threaded conversations. You can reach out to Preet for networking, scaling business, leadership development, fulfillment and last mile operations.
Dana von der Heide
CCO & Founder
Parcel Perform
Dana is the Founder and Chief Commercial Officer of Parcel Perform, the leading delivery experience platform for businesses covering 800+ logistics carriers worldwide. She leads the global go-to-market strategies and expansion efforts alongside the growth and commercial strategy within the company. The German-born entrepreneur and e-commerce logistics enthusiast worked in global strategy and regional business development roles for international logistics companies in Europe and Asia. Dana is a member of the distinguished eFounder Fellowship program by Alibaba, a network of international entrepreneurs and business leaders passionate about driving digital transformation. She also co-hosts the logistics podcast series 'The Logistics Tribe' and is an advisory board member of the German Logistics Association (BVL - Bundesvereinigung Logistik). Dana is based in Berlin and shuttles among Parcel Perform's offices in Singapore, The United States, Germany, and Vietnam. She is passionate about tech, change management, conscious leadership, and the latest e-commerce trends; her ambition is to pioneer digital transformation in e-commerce logistics with passion, empathy, and conscious collaboration.
Mihir Wagh
VP, Operations
Aristocrat
Mihir Wagh currently serves as the Vice President of Operations at Aristocrat Gaming, managing manufacturing operations in Las Vegas, Nevada, Tulsa Oklahoma and Uxbridge, Massachusetts. He joined Aristocrat in 2017 as a Strategic Operations Director and within months he was promoted to Senior Director, before becoming the Vice President of Operations in just three years. As a Supply Chain leader, Mihir has more than 20 years of experience in the industry. He earned an Engineering degree from the University of Mumbai and has a master's degree in Supply Chain Management from Wayne State University in Michigan. Mihir has experience leading international teams and jumped at the chance to work and live in Europe, America, and Asia during that time. He worked for more than a decade in the automotive -hi-tech sector within the field of Supply Chain Logistics. His hobbies include learning to play golf and attending concerts. His favorite concert of all time was when he got to see heavy metal band, Metallica, in Las Vegas.
Christopher Wall
CEO & Co-Founder
Zeus Logics
Christopher is the founder and CEO of Zeus Logics. Zeus provides manufacturers and importers operational execution and visibility tools at the intersection of logistics, customs compliance, and finance. He is also a Partner at Phoenix Asset Management, a buyout fund focused on enterprise software. Christopher was previously a Director at Vision Capital in New York, leading principal investing in technology and logistics out of a $1B+ fund. He has a BA in Economics and Philosophy from Columbia University in New York.
Michaela Wallin
Competence Lead Customer Fulfilment
H&M
A senior global supply chain executive with 15yrs of experience in sustainable procurement, logistics, forecasting, analytics and end-to-end supply chain technology. Brings a depth of knowledge across the full operational lifecycle of retail and supply chain operations in the UK, Europe and Americas, with experience in implementing the latest technology in distribution solutions. Direct operational management of major logistics sites across the Americas including imports, cross border, distribution and transportation.
Sean Wallingford
CEO & President
Swisslog Logistics, Inc. – Americas
Matthew Wanlass
Associate
LFX Venture Partners
Matt leads deal sourcing at LFX Venture Partners and has a wealth of experience in partnering and working with entrepreneurs. Prior to joining LFX, Matt was an Associate at Peterson Partners, an investment firm with both venture and private equity strategies that comprise over $1B AUM. He created the firm's sourcing engine and spearheaded its Executive-in-Residence program, where he found and evaluated investment opportunities for operators sitting on Peterson's bench. Before that, Matt worked at a Peterson-backed AI technology startup called Airin where he worked alongside the CEO, solving strategy and operation issues. Matt studied Finance at Brigham Young University.
Elizabeth Ward
Head of Partnerships
ZEBOX
Liz Ward is Head of Corporate Partnerships at ZEBOX America, an international incubator & accelerator focused on supporting innovative startups in the fields of transport, logistics and mobilities & Industry 4.0. Prior, Liz held several leadership positions at tech enabled freight brokerages such as Transfix and Convoy. Before venture, she was an executive and minority owner at Ward Transport & Logistics, a Top 25 LTL carrier in the U.S.; and, was a founding member of Price-Tran LLC, an asset-based trucking company revolutionizing the way freight is priced. Liz launched her career at Booz Allen — where she consulted with domestic and foreign intelligence and law enforcement agencies to disrupt and dismantle illicit supply chains, most notably the global heroin trade. She graduated with honors from Lehigh University with a B.S. in Supply Chain Management.
David Warrick
EVP, Enterprise Division
Overhaul
David Warrick joins Overhaul having spent the previous 23 years with Microsoft, most recently serving as General Manager Global Supply Chain and Supply Chain Technology Officer. During his time with Microsoft, his efforts were focused on implementing the latest in supply chain technologies, playing key roles in the release of every product since Windows 2000, including the rollout for the first Xbox gaming systems and the latest Surface laptops. Prior to this role, he held positions with Andersen Consulting and was a Project Engineer in the construction of the Hong Kong Airport. Warrick is a member of the Visibility Council as well as serving in an Advisory Board capacity for several other new supply chain technology companies.
Moritz Weisbrodt
CEO & Founder
Alaiko
Moritz is the Founder and CEO at Alaiko, serial company builder and angel investor. Based in Munich, Alaiko enables Ecommerce businesses to scale without friction by digitizing and automating their logistics operations. After experiencing the struggle with highly manual and inefficient logistics processes when building his own direct-to-consumer brand back in 2017, Moritz and his co-founder set out to disrupt the industry. During the past 24 months, Alaiko scaled to +100 employees serving +150 happy DTC customers and continues to rapidly develop and implement new automation modules in close exchange with its customers to solve their most pressing logistics-related pain points. Alaiko is the third company Moritz has successfully built from scratch, previously in the field of digital therapeutics and nutrition. In 2022, Moritz was listed on Forbes 30 under 30 - Europe in the category Retail and Ecommerce.
Ilana Weitzman
VP, Strategic Development, Clean Transportation
Electric Autonomy Canada
Ilana oversees the development of innovative projects at Electric Autonomy that drive new thinking around the design of our transportation systems, with the aim of fulfilling our mission to accelerate the transition to cleaner, safer and more affordable transportation. She is an award-winning creative strategist who has worked with blue-chip brands such as Accor, Air Canada and Fidelity Investments. Her work has reached million-plus audiences across the globe and has twice been named a Webby Honoree.
Donald Wermerskirchen
Senior Manager Supply Chain
Coca Cola
Don is a supply chain leader that challenges operations to be more proactive in driving change, and system collaboration. Don's has a hands on approach for driving improvements in warehouse operations, transportation, customer service, direct store delivery, along with leading several transformational projects over the last 15 years at the Coca-Cola Company. In his current role, he is responsible for Coca-Cola North America's priority customers, for on time delivery, and technology improvements to current facility operations.
Mike Wilson
VP
CEVA Logistics
Mike is an industry veteran of more than 35 years, including ten years of leading teams in Mexico/Central America. Prior to joining the industry, he served as an artillery officer in the US Army. Mike started his logistics career in 1986 in Salt Lake City, Utah, with a regional LTL transportation company. He joined the freight forwarding industry in 1995, opening the Harrisburg, Pennsylvania operation for Eagle USA Airfreight, which is now CEVA Logistics. Since joining CEVA, he's been responsible for overall country development along with service development, including cross border and oil and gas. In 2015, Mike rejoined CEVA as the Managing Director for Mexico and Central America. Today, he has oversight for developing the US Government sector and Digital Platform initiatives. This includes supporting organizations like FEMA, USAID and multiple other Humanitarian Aid agencies. Mike is based in Houston, Texas, and has five grown children and four grandchildren. He is passionate about doing the right thing, helping others get what they want out of life, and making the world just a little bit better every day.
George Wojciechowski
CEO & Co-Founder
Manifest.eco
George Wojciechowski is the Co-Founder and CEO of Manifest Commerce. Manifest Commerce provides sustainable fulfillment solutions to eco-friendly brands and omnichannel retailers. Prior to launching Manifest Commerce, George cofounded ShipBob, a predominant name in the global ecommerce fulfillment space. George has held several roles in various investment communities including Goldman Sachs, among others.
Adam Woodworth
CEO
Wing
Adam Woodworth is the CEO of Wing. He served as Wing's CTO from the time of its graduation from X, Alphabet's Moonshot Factory, in 2018, and has held a range of engineering leadership roles in his eight-year tenure. With over a decade of experience in the broader aviation industry, Adam is also a passionate model aircraft hobbyist in his spare time. He studied Aerospace Engineering at M.I.T.
Hunter Yaw
CEO & Co-Founder
LogRock
Hunter is the Co-Founder and CEO of LogRock, a startup which provides trucking companies best-in-class digital tools to ensure they are compliant with Federal and State regulations. He served as Chief Product Officer at Rokt, a NYC based pre-IPO startup, before leaving to co-found LogRock. Hunter was previously the VP of Product Management and Partnerships at Loadsmart, a digital freight broker recently valued at over $1bn. Hunter holds a B.A. from the University of Oxford in German & Russian.
Janie Yu
Partner
LFX Venture Partners
Janie Yu is a founding partner at LFX Venture Partners. Formerly known as Fung Capital, LFX Venture Partners has been focusing on investing in global supply chain, logistics and commerce for the past 15 years. Janie and her team leverage their domain knowledge and an extensive network of industry partners, such as Fung Group, GLP and JD, to make educated investments and help make our companies winners in their markets. The fund's mission is to help build a more efficient and sustainable global supply chain through investing in disruptive technologies and innovative business models. Current portfolio companies include Shippeo, GoFreight, Rippey.ai and Flamingo. Past investments include Celect, Centric, Narvar, GTNexus, ecVision, to name a few. Prior to becoming an investor, Janie was with Burt's Bees, focusing on driving international growth, where she gained the appreciation and foundational knowledgeable on how technology could truly drive business growth and the greater good. Before starting her business career, she was a journalist for BBC and PRI's "The World", reporting in China. Janie obtained her M.A. degree from Harvard University, where she received the prestigious Fung Fellowship, sponsored by the Victor and William Fung Foundation. Janie grew up in China and received her B.A. in journalism from Communications University of China, graduating with first-class honor.
Debbie Yu
President & Co-Founder
ISEE
Debbie is the Co-founder and COO of ISEE. She spearheads all go-to-market and customer business operations and also oversees scaling the organization. Having grown up in an entrepreneurial family, Debbie is passionate about building products to solve real-life problems and deliver real value to customers. Her experience spans building startups, investing, and strategy. Before co-founding ISEE, she was an angel investor in over twenty early stage tech startups and co-founded a spatial tech startup that leverages satellite images data and machine learning to predict air pollution and environmental issues. Prior to that, Debbie led growth capital investments in clean energy, automotive parts, and medical device industries at a multi-billion dollar private equity fund. Debbie was recently named a 2022 Power Player in the self-driving space by Business Insider.
Joseph Zaki
CEO & Founder
Loko AI
Joseph Zaki is the Founder and Chief Executive Officer of Loko AI. He is a pioneer in Artificial Intelligence with a specialization in real-time Computer Vision and Autonomous Systems for the supply chain. He has 20 years of Hollywood Blockbuster Visual Effects experience delivering ground-breaking Academy and Emmy award-winning Visual Effects, Virtual Reality and Mixed Reality for top Hollywood Studios, Advertising Agencies, Fortune 500 companies and AAA Game Studios. Joseph holds numerous US Patents in Machine Learning, Computer Vision and Synthetic Data and is passionate about creating jobs and career pathways for underserved communities in Orange County, California.
Oren Zaslansky
CEO & Founder
Flock Freight
Raised by parents who worked for a van line and later started their own freight forwarders, Oren has deep-seated roots in logistics and entrepreneurship. At 21, he founded a 125-truck fleet that provided white-glove freight service throughout the U.S. and Canada. His subsequent venture, SolSource Logistics, continues to operate today, with Oren serving as chairman. SolSource Logistics opened Oren's eyes to how wasteful traditional freight shipping is. He became determined to find a new approach by building a technology-driven solution. Flock Freight (formerly AuptiX) opened its doors in 2015, driven by Oren's vision of using technology to combine multiple shipments into one multi-stop shared truckload. Under Oren's leadership, Flock Freight continues to rapidly grow while creating a new standard of service for shippers, increasing revenue for carriers, and eliminating the impact of carbon emissions through the patented sharedtruckload solution, FlockDirect™.
Michael Zayonc
Fund Partner
Plug and Play
Mike is the Founder of the Supply Chain vertical at Plug and Play Technology Center, connecting the largest corporations to the world's best startups through industry-focused accelerator programs in Silicon Valley and beyond. He is also a Partner at the Supply Chain Fund within Plug & Play Tech Center, which raised $25.5M.
Chelsea Zhang
Vice President
Equal Ventures
Chelsea is VP at Equal Ventures, where she focuses on seed-stage investments in supply chain and ecommerce and works with companies like SmartHop and MVMNT. Previously, she was at L.E.K. Consulting, a strategy consulting firm, where she worked with F500s and private equity firms on growth and M&A strategy within consumer retail. On secondment from L.E.K., she worked on the Museum team at the Obama Foundation to help build the new Obama Presidential Center. Chelsea first encountered venture in college, when she took a year off to work at a VC-backed company in the kids' media space.
Rick Zullo
General Partner
Equal Ventures
Rick is Co-Founder and General Partner at Equal Ventures, an early-stage venture firm focused on bridging the digital divide. Rick is currently on the boards of supply chain / logistics innovators SmartHop, MVMNT, Leap Retail and Ghost (amongst others) and was an early investor in companies like Project 44 and HDVI. Prior to co-founding Equal Ventures, Rick was an investor at Lightbank, Foundation Capital, Bowery Capital, and Lightview Capital - investing in technology companies across the capital spectrum from seed-stage to buy-out. He began his career as a strategy consultant at Deloitte Consulting and is a graduate of Columbia Business School and University of Richmond.
Itamar Zur
CEO & Co-Founder
Veho
Itamar Zur founded Veho based on the belief that getting a package should be a pleasure. After a failed delivery of a meal kit subscription led him down a customer service abyss, Zur realized that the experience he had anticipated for days fell apart in the last mile. Veho was built on this core insight: customer-first delivery experiences directly impact brands' customer retention and customer lifetime value. With support from a team of industry veterans from FedEx, Uber and Amazon, Zur and his co-founder Fred Cook have grown Veho to provide the most transparent, customer-centric, and flexible last-mile shipping solution for brands radically focused on first-rate customer experience. Veho has since raised over $300M in funding, through its Series B, expanding its technology, team and last mile solution market-by-market to more effectively service e-commerce partners. Prior to founding Veho, Zur held managerial positions at Monday.com and Procter & Gamble (P&G), where he developed the trial platform and supply chain for marketing the Gillette, Always, and Head & Shoulders brands to the Israeli Defense Forces, reaching 70,000 new customers annually. Zur holds an MBA from Harvard Business School, and an undergrad degree from Tel Aviv University.