Who Is Speaking
Hear from more than 250 thought leaders and pioneers. Confirmed Speakers Include:
Hamaad Akmal
Head of International Operations & Global Logistics
GOAT Group
Hamaad leads GOAT's international operations and global logistics. Over the past 2.5 years, Hamaad has led GOAT's expansion into Europe, East Asia, Southeast Asia, and Australia as GOAT aligns itself with customers and partners across the globe. GOAT is the global platform for the greatest products from the past, present, and future. Since its founding in 2015, GOAT has become the leading and most trusted sneaker marketplace in the world and has expanded to offer apparel and accessories from select emerging, contemporary and iconic brands delivering products to over 30 million members across 170 countries. Prior to this, Hamaad held similar executive leadership positions at Sonance, iPort, and Gateway. Hamaad holds an MBA from the University of California, Irvine and when not working loves spending time with his family and being outdoors.
Alexei Andreev
Co-Founder & Managing Director
Autotech Ventures
Alexei brings to Autotech a long track record of investing in hard science startups related to both hardware and software, and he enjoys working with companies that build competitive barriers to entry via fundamental IP or strong network effects. Previously, Alexei was a Managing Director of NY-based VC firm Harris & Harris Group, leading their Silicon Valley office. Prior to H&H, he was at Draper Fisher Jurvetson (DFJ), contributing to their VC investments in advanced manufacturing, quantum computing, and alternative energy. Dr. Andreev earned his MBA from Stanford, his PhD in Solid State Physics from Moscow Steel & Alloys Institute, and completed coursework for MA in Liberal Sciences from Dartmouth. In his free time, he enjoys studying quantum mechanics, playing basketball, windsurfing, and surrealist artwork. Dr. Andreev previously served as a board director or observer of numerous companies including D-Wave Systems, Adesto Technologies (NASDAQ:IOTS), Xradia (acq. by Zeiss), NeoPhotonics (NYSE:NPTN) and Molecular Imprints (acq. Canon and Magic Leap).
Yariv Bash
CEO & Co-Founder
Flytrex
Yariv is the co-founder and CEO of Flytrex Aviation. Flytrex provides drone delivery solutions for the food and retail sectors, and was the 1st company in the world to deploy a B2C drone delivery system in an urban environment above Reykjavik, the capital of Iceland. Flytrex is now taking part in the US Federal Aviation Administration prestigious commercial drone integration pilot program (IPP), with deliveries taking place in North Dakota and soon in North Carolina. Prior to that, Yariv was the co-founder and the 1st CEO of SpaceIL, a $100M Israeli non-profit organization that attempted to land Beresheet, the first private interplanetary robotic mission, on the Moon on April, 2019 making Israel only the 7th nation ever to orbit the moon and reach the lunar surface. Yariv holds a BS in Electrical Engineering from Tel Aviv University.
Elena Bernardo
SVP Operations
HelloFresh
Elena Bernardo is Senior Vice President of Operations at HelloFresh US. In this role, she is responsible for Logistics, 3PL Operations, and Customer Care. Prior to HelloFresh, Elena was the Chief Operating Officer for OYO Homes US. She also spent a number of years with Amazon, where she joined their EU Operations team based in Luxembourg as Procurement Director, subsequently moving to Seattle to take on roles in Global Logistics and Transportation Services. In the latter role, Elena was responsible for Amazon's Middle Mile Fleet. Prior to joining Amazon, Elena was an Associate Principal at McKinsey & Company based in London. She began her career with Goldman Sachs as a fixed income research analyst. Elena earned an MBA in Finance from the University of Chicago and a BA in Economics from Brown University. She lives with her family in Seattle, WA.
Justin Brown
Chief Supply Chain Officer
Dollar Shave Club
Justin Brown is the Chief Supply Chain Officer for Dollar Shave Club, the men's Self Care company that disrupted the shaving industry in 2011 delivering "F*cking Great Blades" at an awesome price, right to your door. Prior to Dollar Shave Club, he led the North American Supply Chain Planning Organization at SC Johnson, a global manufacturer of household cleaning supplies and other consumer chemicals. He has also held a variety of roles across Manufacturing, Logistics and Customer Supply Chain roles at Unilever. Justin graduated from The University of Tennessee, Knoxville with a BS in Supply Chain Management.
Adam Buttgenbach
Director of Fleet Engineering & Sustainability
Pepsi
Adam Buttgenbach is the Director of Fleet Engineering and Sustainability at PepsiCo. Adam leads the fleet team in developing and deploying fleet assets that improve safety, reliability, and sustainability performance across the PepsiCo North American fleet. As part of its Pep+ initiatives, PepsiCo announced a goal to achieve net-zero emissions across its value chain by 2040 and continue to act as the catalyst to accelerate adoption of alternative fuel vehicles across the industry. Adam holds a Bachelors from the California Polytechnic State University and a Masters in Supply Chain Management from the Massachusetts Institute of Technology.
Bill Catania
CEO & Founder
OneRail
Bill Catania is a start-up entrepreneur focused on developing and commercializing real-time technology networks. Catania is the founder and CEO of OneRail, a top-tier delivery fulfillment platform with an integrated coast-to-coast courier network of 8.2 million drivers. Catania recently led his OneRail team to win the 2021 Supply Chain Leaders in Action Pitch Tank Contest. Prior to OneRail, Catania was named CEO of CoinFlip Solutions, Inc., a cloud-based payment platform delivering real-time electronic payment solutions for health benefits, points and promotional offers. Catania was also the founder and CEO of digital coupon pioneer M-Dot Network,the first-of-its-kind retail POS-to-cloud transaction engine, powering the real-time redemption of digital coupons at grocery checkouts throughout North America. At M-Dot, Catania led his team to win the Amazon Web Services Start-Up Challenge, besting more than 1,500 companies from 23 countries. After M-Dot was acquired in 2011 by retail transaction processing giant Inmar, Inc., Catania stayed on as VP of Digital Solutions, leading Inmar to a best-in-class position, with its installation network of over 20,000 retail locations across North America, and Catania was named among Triad Business Journal's "40 Under 40" list for 2012.
Peter Chen
CEO & Co-Founder
Covariant
Peter is the CEO and co-founder of Covariant, a leading AI Robotics startup. Covariant is building universal AI that allows robots to see, reason and act on the world around them. Before founding Covariant, Peter was a research scientist at OpenAI and a researcher at the Berkeley AI Research (BAIR) Lab, where he focused on reinforcement learning, meta-learning and unsupervised learning. Peter has published over 30 academic papers that have appeared in top AI and machine learning conferences including the Conference on Neural Information Processing Systems (NIPS), the International Conference on Machine Learning (ICML), and the International Conference on Learning Representations (ICLR).
Joyce Cruts
VP Supply Chain & Operations
Acer Inc
Joyce Cruts is the Vice President of Acer America, responsible for the strategic direction, vision and performance of Supply Chain and Operations in Canada, United States and Latin America. Joyce relocated 11 years ago to the United States and she believes that her early career experiences led her to this moment, to be a successful global citizen and business executive. Having lived in multiple countries like The Netherlands, Italy, and Norway, just to name a few; speaking multiple languages, leading multiple roles primarily related to Supply Chain and Operations has given her a unique perspective for innovative change. Travelling for business around the globe in her role as purchase and procurement lead, learning and understanding how to negotiate and approach other cultures, has been another crucial factor to her success. Joyce is passionate about promoting sustainability and "green" supply chain methodologies to contribute to a higher level of social responsibility. She believes that Humankind has only ONE earth to share, so we must take care that our children can continue to live on this planet in peace and harmony. Joyce holds an Erasmus degree in Internal Economics and a Bachelor's dual degree in International Marketing and International Management from Eindhoven University in the Netherlands.
Mark de la Vergne
VP Project Development
Cavnue
Mark de la Vergne is the VP of Project Development at Cavnue. Prior to joining Cavnue, he served as Detroit Mayor Duggan's Chief of Mobility Innovation where he established the nationwide blueprint for delivering resident-centered mobility innovation. De la Vergne led the development of a number of major initiatives, including launching a regional fare pass with a mobile option, implementing a number of public private partnerships with private mobility companies, and assisting with the growth of micro mobility across the City. Previously, he led the national transportation planning practice of a boutique consulting firm, working with city leaders across the country to improve mobility and accessibility. De la Vergne has a B.S. in Engineering from the University of Pennsylvania
Jeff DeCoux
Chairman
Autonomy Institute
Jeff DeCoux, Founder and Chairman of the Autonomy Institute. DeCoux is the Founder of ATRIUS Industries, Autonomous Infrastructure enabling the Robotic Edge. Prior, DeCoux was CEO and Founder of Hangar, the world's first robotics-as-a-system data acquisition platform. Mr. DeCoux has raised over $100 million for venture and business operations. Mr. DeCoux has over 30 years of experience within the high-tech industries where his attention has been focused on Founding companies that enhance business productivity through automation. Mr. DeCoux builds large collaborative teams to develop system-of-systems platforms. Lead the engineering of complex platforms supporting high performance computing, networking, and operational controls. Built the nation's first high-performance online database that provided real-time access to terabytes of information in 1999. Invented the first enterprise relationship management system in 1994 which led to over a dozen patents including the foundational systems used in industry today. Developed the architecture for the leading autopilot for small drones used in 195 countries, having executed over one million missions. Designed, engineered, and manufactured the first multi-drone depot for advanced operations in commercial and public safety. Developed a world-map construct for capturing and maintaining petabytes of information within a real-time platform. Built world leading Boards of Directors engaged in new research and development programs. Lead the effort with industry and legislature to create the first avigation easement bill focused on expanding the autonomous system industry. Passionate about the impact technology can have on society. Hands on research, design, and engineering of autonomous systems.
Charley Dehoney
VP
ZEBOX
Charley Dehoney is the Vice-President of ZEBOX America an international incubator & accelerator focused on supporting innovative startups in the fields of transport, logistics and mobilities & Industry 4.0. Since August 2021, he has been building and leading ZEBOX's America team, based in Arlington, Virginia. As a seasoned entrepreneur, investor and executive in logistics technology, Charley's mission is to build the most innovative community for ZEBOX's startups and partners in North America. Previously, he was the CEO of Freighmango, a Global Digital Freight Marketplace focused on streamlining and automating global trade. Before, he acquired and managed Manning's Truck Brokerage, a 50-year-old, private equity-backed logistics company, which he successfully digitalized and sold in 2020 to FitzMark. Being a lifelong athlete, Charley is passionate about coaching. Over the years, he has been a dedicated mentor, coach and angel investor for many entrepreneurs in the field of logistic innovation.
Graham Doorley
CEO
Solo AVT
Founder & CEO, Graham Doorley is a life-long car enthusiast and an entrepreneurial engineer with experience working at future-looking transportation startups like Tesla and Waymo. Graham has eight years of experience as a senior engineer for self-driving systems as part of both Google[x]'s self-driving car program and then at Waymo. While at Waymo, Graham was a project lead on the self-driving truck project, starting it with a small inhouse team before it grew into the Waymo Via platform. At Tesla, Graham was responsible for the design, engineering, production, and sourcing of the entire front and rear suspension of the ground-breaking Model S.
Abhijit Ganguly
Managing Director
Goodyear Ventures
Based in Akron, OH, Abhijit Ganguly is the managing director of Goodyear Ventures, responsible for leading the venture fund. In his past roles, Abhijit led Goodyear's Corporate Incubator focusing on IOT-enabled solutions businesses. Before joining Goodyear, Ganguly was responsible for driving growth initiatives in West Africa and Canada for a manufacturing company. Abhijit holds a bachelor's degree in mechanical engineering from Jadavpur University in India and an MBA from the Tuck School of Business at Dartmouth in Hanover, NH, USA. He has co-authored two articles on Business Model Innovation & is the winner of the 2015 Maurice Holland Award for his contributions in the field of Business Model Innovation. Outside of work, Abhijit enjoys playing his acoustic guitar, cooking and golfing.
Grant Goodale
CXO & Co-Founder
Convoy
Grant Goodale is co-founder and Carrier Experience Officer of Convoy, overseeing Convoy's carrier advocacy program focused on protecting the business interests of small carriers. Prior to Convoy, Grant worked at Amazon, founded and served as CEO of gaming studio Massively Fun, and held senior positions at multiple startups including Reactivity (acquired by Cisco) and Context Optional (acquired by Adobe). Grant earned computer science degrees from the University of Southern California and Cornell University.
Benjamin Gordon
Managing Partner & CEO
Cambridge Capital And BGSA
Benjamin Gordon is the Managing Partner for Cambridge Capital, a leading investor, advisor and partner for compnies in the supply chain and technology sector. Benjamin has invested in Bringg, XPO, ReverseLogix, Liftit, Parcel Perform, Everest, and a host of other leading supply chain companies. In addition, he has served on the boards of many of these portfolio companies. Please see www.CambridgeCapital.com. Prior to Cambridge Capital, Benjamin built BG Strategic Advisors (BGSA), the most active investment bank focused on transportation and logistics. BGSA and its principals have worked on over 50 deals totaling over $10 billion of transaction value. Please see www.BGSA.com. Prior to BGSA, Benjamin founded 3PLex, the Internet solution enabling third-party logistics companies to automate their business. Benjamin raised $28 million from blue-chip investors including Morgan Stanley, Goldman Sachs, BancBoston Ventures, Con-Way, and Ionian. 3PLex has since been sold to Maersk. Prior to 3PLex, Benjamin led strategy projects in transportation and technology at Mercer Management Consulting.
Todd Greener
SVP, Global Supply Chain
Foot Locker
Todd Greener has served as Senior Vice President—Supply Chain since October 2018. Todd is responsible for customer fulfillment, distribution center operations, transportation, and private label operations across the Company's 8 brands. Previously, Todd was Senior Vice President, Supply Chain at Advance Auto Parts and led distribution center operations, transportation, and enterprise safety/risk management. Prior to Advance Auto Parts, Todd spent over 20 years at General Electric including General Manager, Distribution Operations at GE Appliances and General Manager, Service Parts Supply Chain at GE Transportation. He also held supply chain and finance roles in GE Lighting, GE Corporate, and GE Aviation. Todd has a Bachelor of Science degree in Electrical Engineering from Rose-Hulman Institute of Technology.
Charles Griffith
CTO
AirTerra & Quiet Logistics
Chris Groseclose
Chief Fulfillment Officer
Crutchfield Corporation
Chris Groseclose holds the role of Crutchfield Corporation's Chief Fulfillment Officer. Crutchfield is a leading CE retailer that has been providing high quality products, service, and support for 48 years; and has won Bitrates' "Circle of Excellence Platinum Award" for 22 years in a row. Prior to Crutchfield, Chris held a VP of Operations role with Shenandoah Growers. Shenandoah Growers is a leading provider in fresh-cut culinary herbs throughout the US; providing product to a wide variety of retail and wholesale chains such as; Wegmans, Giant, Kroger, Publix, Sysco Walmart, Food-lion etc. Shenandoah Growers is a pioneer in introducing robotic greenhouse technology to the US market. Chris's early career started in high-volume PC manufacturing with Gateway Computers. He has lead complex manufacturing and distribution operations in a custom-build B2C and B2B environment. For 2 years, Chris was the General Manager of Gateway Japan, living in Tokyo and leading their manufacturing, distribution, and returns center. Chris's last position with Gateway was leading production scheduling and materials procurement for GW's east coast facility, which generated 3.5 billion annual revenue. Chris has B.S. from VA Tech and MBA from Averett University. In addition to enjoying his career in technology and operations leadership, Chris enjoys travel, scuba diving, and likes to build (and play) guitars.
Christopher Groves
VP, Fulfillment
Best Buy
Nidhi Gupta
CEO & Co-Founder
Portcast
Nidhi Gupta is CEO and Co-Founder of Portcast, a Singapore-based logistics tech start-up that aims to make global supply chains dynamic and efficient using cutting-edge technology such as artificial intelligence (AI) and geospatial data. Portcast is committed to building the next generation of logistics operating systems in order to make highly accurate predictions on how cargo moves across the world. As an experienced strategy and logistics professional, Nidhi has over a decade of leadership and C-level consulting experience in Asia Pacific with the Deutsche Post DHL group. In her most recent role as Senior Director of Engineering & Manufacturing Sector she was responsible for developing the growth strategy of the sector and leading transformational supply chain strategies for customers across Asia Pacific. Bringing with her a wealth of experience, Nidhi is passionate about digitisation and innovation in the supply chain and logistics industry. In 2017, she was Entrepreneur in Residence at Entrepreneur First – the world's leading talent investor – in Singapore where she met her business partner and co-Founder, Dr Lingxiao Xia. Realising they had a mutual appreciation of global logistics, they started Portcast in 2018.
Marina Hadjipateras
General Partner, Co-Founder
TMV
Marina Hadjipateras is the Co-founder and General Partner of TMV - a leading early stage venture firm backing early stage founders building businesses beyond the bottom line. Marina has led many of TMV's logistics and transportation investments, including Nautilus Labs, ShipsKart, Portcast, and Transmute, in addition to heading up the firm's work around reimagined sustainable solutions. Prior to TMV, Marina served as VP of Investor Relations for Dorian LPG, where she led the in-house roadshow for a $135M raise on behalf of the 150-year-old maritime business (NYSE: LPG). Marina also spearheaded restructuring at Dorian and oversaw key areas of operations pertaining to company scale, compliance and private-to-public transition. Marina formed Filotimo Partners, in order to build out the private investment arm for family, which included creating a next-gen investment plan and deploying a multitude of venture investments on behalf of the company. For nearly a decade, she has served as vice chair of the INTERTANKO Environmental Committee, where she works closely with the IMO to create enduring, innovative solutions that positively impact the ocean and environment. In 2018, Marina received the NYOT Innovators and Disruptors award for venture capital and she also serves as a mentor for Endeavor: a leading high-impact entrepreneurship movement around the world and is an advisor for Hatchub which connects emerging innovators to solve global problems. She is a board member of Welcome Baby and sits on the board of the North American Marine Environmental Protection Agency, where she has been an active member since 2010. Marina is a graduate of The United States Merchant Marine Academy, where she received her STCW Certificate, and holds a BA from Georgetown University. As an investor and business leader, she is an avid champion of LGBTQ+ rights and is passionate about helping build the next generation of companies committed to building a brighter, more diverse and sustainable tomorrow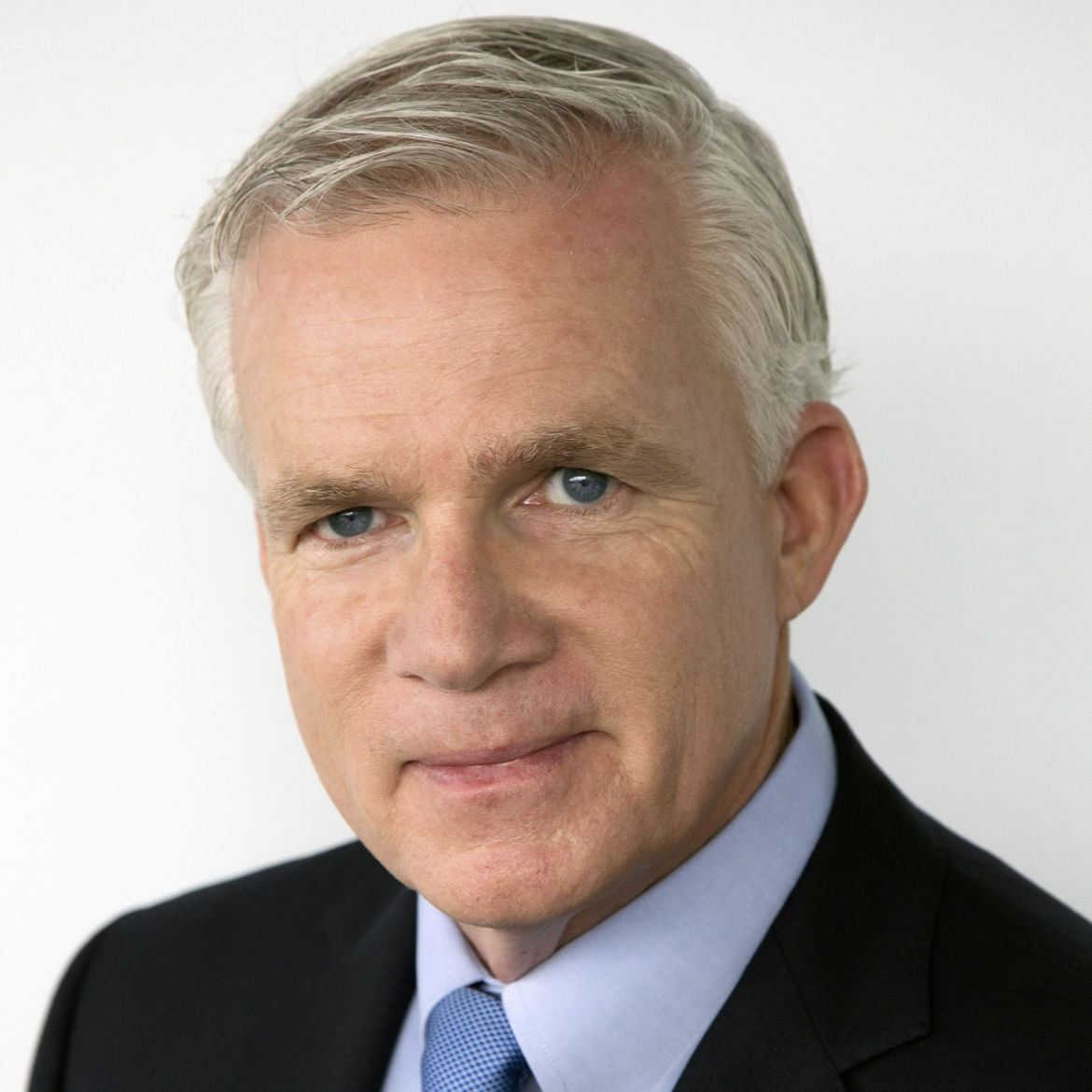 Craig Harper
EVP, Chief Sustainability Officer
J.B. Hunt
Craig Harper is the Chief Sustainability Officer and Executive Vice President at J.B. Hunt Transport Services, Inc. He joined the company in 1992 as Vice President of Special Commodities and, after five years, was appointed to the role of Chief Operations Officer. In 2020, Craig was named Chief Sustainability Officer.    In his role, Craig is responsible for leading the company's sustainability efforts including initiatives involving electric and autonomous vehicles and other emerging technologies. He also leads driver hiring, orientation and safety programs, as well as fuel purchasing for the company.     Craig serves on the board of the Blockchain in Transport Alliance Standards Council, the Alliance for Driver Safety & Security, and the Arkansas Trucking Association.     Craig is a graduate of the University of Arkansas with a Bachelor of Arts in Chemistry and continued his education at the University of Tennessee where he earned a Doctor of Dental Surgery.
Jack Hedge
Executive Director
Utah Inland Port Authority
Jack Hedge is the executive director of the Utah Inland Port Authority. He assumed these responsibilities in June of 2019 to develop and build the nation's leading sustainable intermodal logistics hub that will help prepare for, support and manage Utah's continuing economic growth. His experience expanding economic opportunity and international trade while mitigating the impacts to air quality, traffic congestion and recreational habitats will benefit the State of Utah for future generations.Hedge was previously the director of cargo and industrial real estate for the Port of Los Angeles. In this role, Hedge lead the development, leasing and asset management functions of the largest container port complex in North America, managing a $4 billion portfolio and more than $270 billion in cargo annually. He also negotiated agreements with CMA CGM, Yusen Terminals LLC, Evergreen, Pasha and other cargo consumers at the Port of Los Angeles to increase revenue growth $64.5M - $410 M in FY 2012 to $474.5M in FY 2017. Hedge's previous roles include director of real estate and asset management for the Port of Tacoma, managing director for North American Energy Services Capital and Development Manager at Enserch International LTD. He has served on several boards in his community including: real estate best practices committee chair for the American Association of Port Authorities (AAPA), foundation board member of St. Mary's Medical Center, foundation committee member of Pathways to Independence, member of the Economic Development Board of Pierce County, chair of the board of trustees for the Good Samaritan Foundation (WA), and a member of the board of directors for MultiCare Good Samaritan Hospital. Hedge received his Bachelor of Administration from Texas A&M and has certification in Leadership, Financial Analysis and Real Estate Finance Institution from Real Estate Management, and is a Certified Port Executive from the Engineering Institute of Canada
Matt Heider
CEO
Nautilus Labs
Matt Heider is CEO of Nautilus Labs, the technology firm advancing the efficiency of ocean commerce through artificial intelligence. Prior to Nautilus, he built the sales and account management team at Andela, a global software engineering firm as the company scaled from 50 to 500 people. He has also held sales and client leadership roles at IBM Watson. Matt graduated from The George Washington University with a BA in Political Science; he received his MBA from The Foster School of Business at the University of Washington. Matt has been named one of "Forbes Next 1000" a list of ambitious and inspiring leaders who are redefining what it means to run a business today and create change that matters. Matt currently resides in New York.
Sean Henry
CEO & Founder
Stord
Sean Henry is the Founder and CEO of Stord, the pioneer of Cloud Supply Chain and a leader in end-to-end logistics services and technology. He founded Stord along with co-founder Jacob Boudreau after experiencing the challenges of fragmentation and disconnected technology of the third-party logistics industry (3PL) first-hand while working in supply chain optimization for a global automotive manufacturer in Germany. Sean has been recognized in Forbes' 30 under 30 list and INC's Top 50 Emerging Entrepreneurs. Sean attended Georgia Tech prior to founding Stord. He was also a member of the 2016 cohort of the Dynamo Accelerator Fund and a Thiel Fellow.
Clyde Hutchinson
General Partner
Team ABC
Dr. Clyde Hutchinson. Clyde is currently a partner at TEAM ABC, a global venture capital fund focusing on air, land and sea transportation and tourism. The fund looks to support innovators with solutions making transport more efficient and/or sustainable. Through his consultancy firm, Journey Partners. Clyde has led several international innovation and startup programs such as Propeller, Shannon, Ireland's aerospace, aviation and travel accelerator backed by Boeing; and Viva Air Labs, Latin America's first innovation hub for aviation based in Medellín, Colombia. He's also an experienced mentor and evaluator having worked with EIC Accelerator, BlueInvest, EIT Digital, IRIS, and Enterprise Ireland. Clyde spent his early career as an academic researcher working at University of Cambridge, Imperial College and Tokyo University.
Charles Jolley
CEO
URB-E
Charles Jolley is the CEO of URB-E, overseeing the company's mission to make last mile delivery clean, sustainable and scalable. A repeat founder and CEO, he has built multiple companies, including two sold to Facebook and one to Apple. During his time at Apple, he helped launch iCloud. While at Facebook, he ran both the Facebook Platform and Facebook for Android. Currently based in Manhattan Beach, he is an active angel investor and venture partner with the leading tech incubator in London, Entrepreneur First.
Peter Jorgensen
Partner
Maersk Growth
Peter is a Partner at Maersk Growth, the venture arm of A.P. Moller - Maersk, and has spent more than 24 years within the shipping and logistics industry. After gaining his Master's Degree in Business Administration and Business Law, Peter joined the Maersk Group and the majority of his career has been within Corporate Finance, Infrastructure Investments and Commercial Business Development in developed and emerging markets. In his leadership positions he has driven change and inspired teams across Africa, Middle East, Europe and Asia. Following 16 years abroad, living in 3 countries and working on projects in +30 countries, Peter returned with his family to his native Denmark to help establish Maersk Growth in 2017. In his role as an investor, Peter looks to partner with entrepreneurs and businesses with the mission to digitise, democratise, and decarbonise supply chains through new business models and technologies. Peter has led a range of the 35+ company investments that Maersk Growth have undertaken since 2018, including Afresh, which is leveraging AI to revolutionise perishable ordering to reduce food waste whilst increasing sales; ISEE, a technology company providing autonomous driving solutions; and Prometheus Fuels, turning CO2 into net zero carbon fuels. He's a father of three and his other personal passions include making multi-course dinners for friends and family and pruning the garden."
Jennifer Kobus
VP, Transportation & Logistics
Ulta Beauty
Jennifer Kobus is the VP of Transportation at Ulta Beauty. She is an executive member of the Supply Chain Leadership team. In her role, she is responsible for developing the team's strategy, leading agile operations, and influencing strategic enterprise initiatives. She is also responsible for defining the team's roadmap, developing strategy and processes to support omnichannel capabilities, and developing a diversified carrier portfolio to support an agile environment. She has been with Ulta Beauty for 5 years. Previous to this, she held roles at Batory Foods, UCI-FRAM AutoBrands, Dean Foods, and GLS Corporation. She holds a Master of Business Administration in Business Administration and Management from Roosevelt University and a Bachelor's Degree in Secondary Education from DePaul University.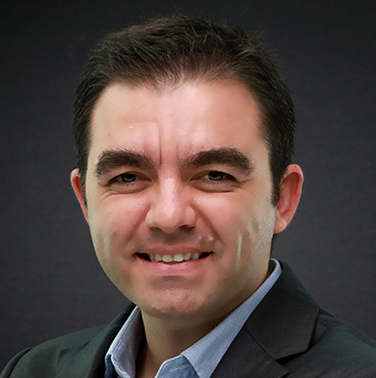 Krenar Komoni
CEO & Founder
Tive
Always seeking to bring new ideas (invisible) to market (visible), Krenar Komoni has developed breakthrough ideas in data analytics, logistics, and electronics design for nearly 20 years. As an innovator and market leader, he has successfully developed and lead cross-functional teams while enhancing business performance in sales, finance, supply chain logistics, distribution, and manufacturing. Most recently, Krenar founded the Global Supply Chain Visibility company Tive and serves in the CEO role. Tive is a cloud-based platform that uses IoT sensors to capture critical real-time shipment sensor data as products are shipped worldwide. Krenar embodies the leadership, management, and vision necessary to deliver market innovation, drive growth, and unlock hidden potential. Previously, Krenar worked at BitWave Semiconductor, developing the world's first software-defined radio (SDR), Eta Devices, an MIT-based startup developing highly efficient cellular base stations, and has provided consulting services for various Fortune 500 companies on chip and system-level wireless design. Outside of work, Krenar served as a Support Coordinator for the IEEE Region 1 Student Activities Committee (SAC), where he mentors students on leadership and entrepreneurship topics. At Norwich University, Krenar earned a BS in Computer Engineering and Mathematics and was the president of Tau Beta Bi Association's Vermont Beta Chapter and the IEEE Student Branch President. Krenar earned his MSEE from Tufts University and BS in Computer Engineering and Mathematics from Norwich University.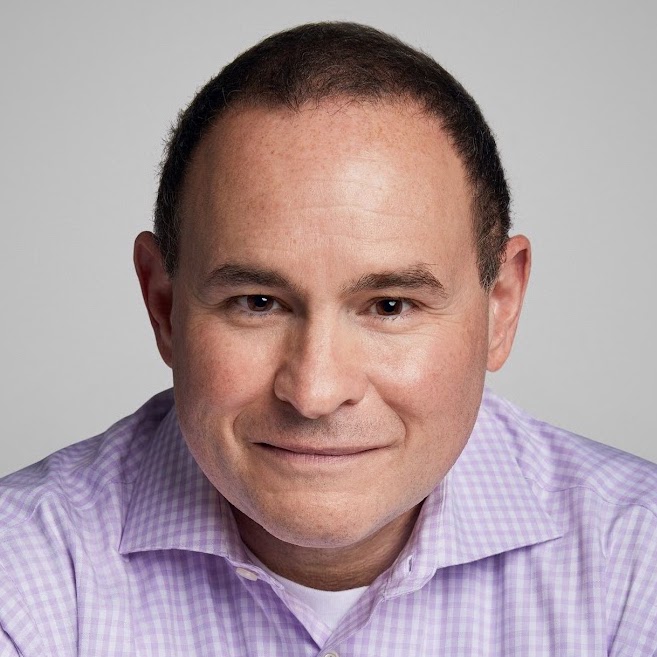 Andrew Laudato
EVP & COO
The Vitamin Shoppe
Martin Lew
CEO
Commtrex
Mr. Martin Lew is the Founder and Chief Executive Officer of Commtrex, the largest tech-enabled rail logistics platform with managed services, empowering shippers to find and connect with transloaders, storage locations, warehouses, lessors, and a wide range of service providers. Under Lew's leadership, Commtrex has partnered with all seven Class I Railroads and has grown to over 3,000 active members, many of whom are commodity shippers moving freight by rail across North America. Commtrex has been named to the FreightWaves Freight Tech 100, the Logistics Tech Outlook Top 10 Freight Management Companies, a participant in the Plug & Play Supply Chain Innovation Program, a finalist in with the BSGA Shark Tank Competition, and one of the 10 Most Promising Digital Companies at the Texas Digital Summit. Prior to Commtrex, Mr. Lew was the Head of Global Sales and Origination for Mabanaft Coal Trading, Vice President and Head of Origination for JP Morgan's Coal and Environmental Markets Group, Associate for the North American Coal and Emissions Trading Desk at Bear Stearns, and CEO of Equate Systems. Mr. Lew holds a Juris Doctorate from Boston College Law School, and a Bachelor of Arts Degree with majors in Communications and Political Science from the University of Southern California.
David Lidsky
Deputy Editor
Fast Company
David Lidsky is deputy editor of Fast Company and oversees its Most Innovative Companies franchise.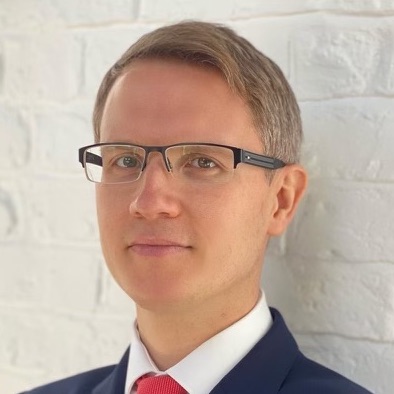 Mark Manduca
Chief Investment Officer
GXO Logistics
Mark Manduca's career as a top-ranked analyst spans senior positions with leading investment banks, including Citigroup in London, where he served as Managing Director in Equity Research and led transport research activities. Earlier, he spent eight years with Bank of America Merrill Lynch, where he led the business services, leisure and transport research teams. Prior to GXO, Manduca consistently led the top-ranked European transport research teams for close to a decade, as determined by Institutional Investor. In 2020, he received the most votes individually across all sectors and regions in the European Institutional Investor survey and was named the No. 1 European Transport Research Analyst for the eighth consecutive year.
Robyn Marquis
Director, Innovative Mobility
CALSTART
Robyn Marquis is the Director of Innovative Mobility at CALSTART, where she works to improve the affordability and accessibility of zero-emission options, while reducing overall vehicle miles traveled. She oversees the Clean Mobility Options Voucher Pilot Program team and the national Innovative Mobility Working Group. Prior to joining CALSTART, Robyn led the development and launch of the New York Clean Transportation Prizes program at NYSERDA. She holds a BS in Civil Engineering, and MS and PhD in Transportation Engineering, all from Rensselaer Polytechnic Institute (RPI) in Troy, NY.
Azita Martin
VP and GM Artificial Intelligence for Retail & CPG
NVIDIA
Azita leads NVIDIA's artificial intelligence initiatives for the Retail and CPG industries. In this role she is responsible for NVIDIA's global go-to-market strategy, building the ecosystem of software, system integrators and hardware partners and the execution of growth strategies for NVIDIA's Retail vertical. In addition, Azita's team is responsible for building NVIDIA's retail software platform, that enables developers at both NVIDIA customers and ecosystem partners to build disruptive AI applications faster.
Sean McCartney
Chief Supply Chain Officer
StockX
Rob McIntosh
SVP, Global Fulfillment, Logistics and Trade
Dell
Erik Muttersbach
Co-Founder, Managing Director
Forto
Erik is a serial entrepreneur and experienced CTO with more than 10 years of experience in building software. In the past years, he has founded tech companies with a diverse focus, ranging from beacon technology for museums to big data cloud platforms. Having built three companies from scratch and consulted various tech companies and Venture Capitalists, Erik knows the ins and outs of the startup ecosystem. Erik has graduated from Technical University of Munich with a Master in Computer science. He also holds an Honours Degree in Technology Management from the Center for Digital Technology and Management Munich.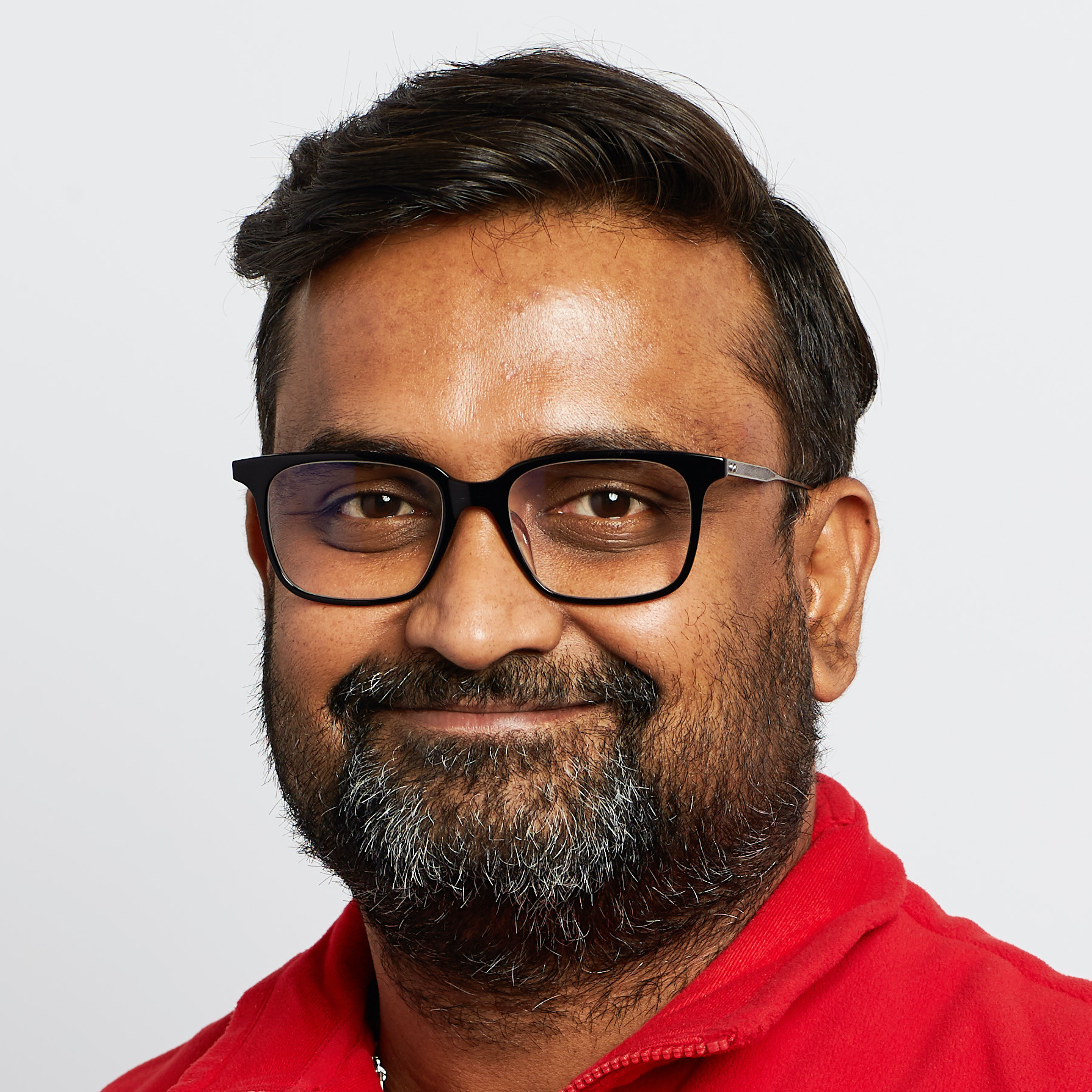 Shekar Natarajan
EVP, Chief Supply Chain Officer
American Eagle Outfitters, Inc.
Shekar Natarajan is a transformative leader with a record of progressive, positive disruption and industry-standard-setting innovation for top Fortune 100 companies.    In his nearly 20-year career, Shekar has created an industry-standard last-mile beverage delivery system; re-engineered a grocery home delivery/ pick-up operating model; built and scaled grocery-shopping operations; created and piloted a distribution center drone program; built an automated direct-store delivery system; developed methodologies followed by the White House & FEMA; and enhanced visitor theme park experience through wearable RFID technology.   As AEO's Chief Global Supply Chain Officer, Shekar has brought transformation to the specialty retailer to create a robust ecosystem of operations rooted in operational excellence, strategy, data analytics and partnership. Shekar's role was expanded in November 2021 to include CEO of newly acquired AirTerra and Quiet Logistics.
Adriano Negrão
Global VP Supply Chain Transformation,
Anheuser-Busch InBev
Supply chain professional with more than 20 years' experience performed at ABInbev, leading the supply chain design, S&OP, last mile logistics, cost optimization and building a strong pipeline in more than 14 countries in Middle Americas for the past 3 years. Recently appointed Global Supply Chain Transformation VP for ABInbev. Graduated in Civil Engineering at USP in Brasil and Executive Trainings at the MIT and Standford.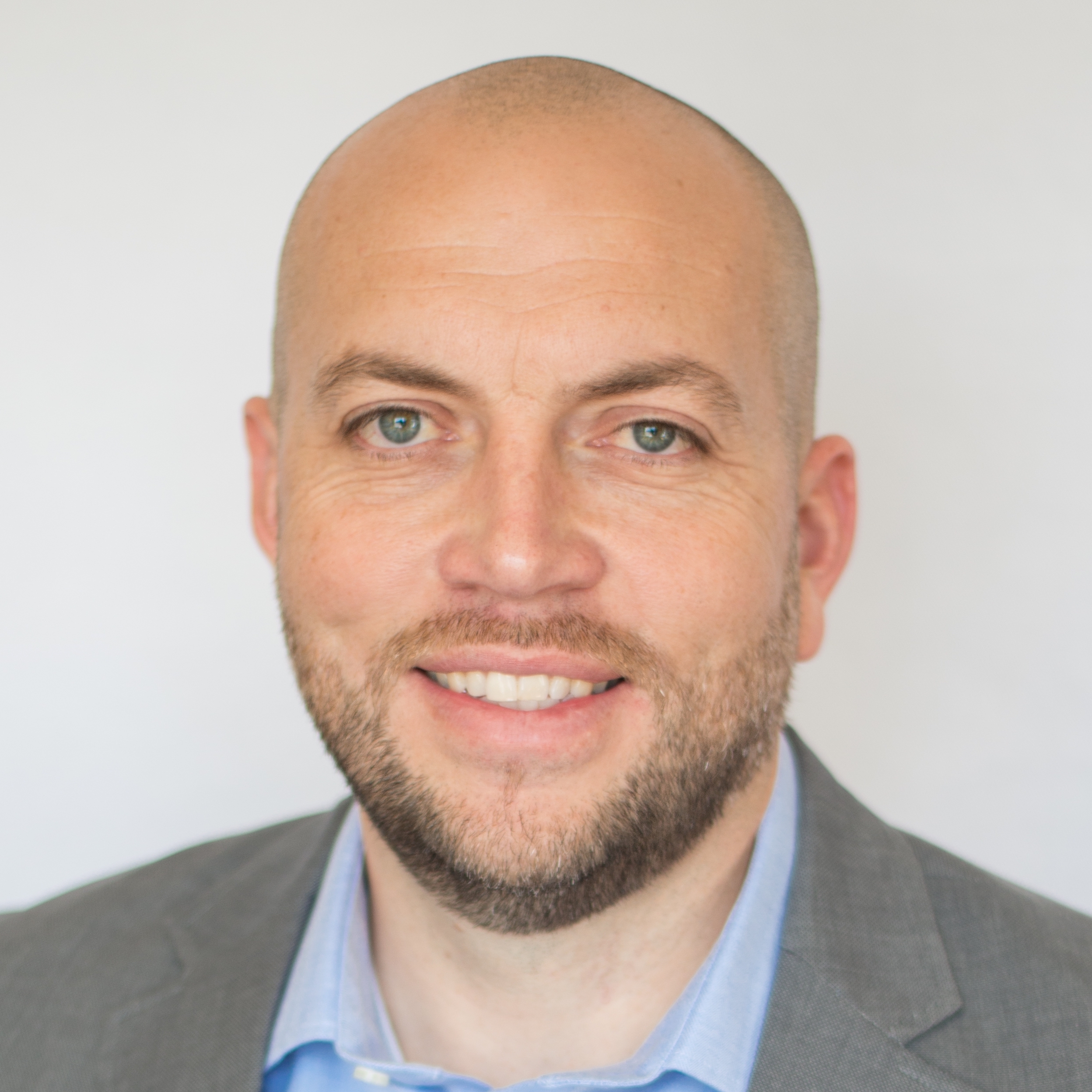 Coby Nilsson
CEO, Co-Founder
Enveyo
Prior to co-founding Enveyo, Coby had oversight and ownership of Adobe's Partner Integration Platform. Working with brands like Ford Motor Company, Amazon, NASDAQ, and Symantec, he pioneered high value enterprise technology & data integrations to more fully inform and drive the right business decisions. Coby co-founded Enveyo in 2010. He serves as CEO, driving the overall strategy, vision, and execution for the company. As an established thought leader in data analysis, optimization, business development, and SaaS company revenue growth, he frequently participates as an advisory member and speaker at events focused on startup growth and leveraging big data and analytics to drive intelligent business decisions. With a passion for data-driven business decisions, Coby blends his educational background in behavioral science with 15 years of professional experience working with a broad spectrum of technologies—both within large established organizations, as well as hyper-growth startups. Coby has made a career out of understanding business problems and leveraging technology to solve them.
Christian Noske
Partner
NGP Capital
Raimund Paetzmann
VP Logistics Network Expansion and Real Estate
Zalando
Raimund Paetzmann is VP Logistics Network Expansion and Real Estate at Zalando SE in Berlin and focuses on developing a logistics network and is responsible for PMO, Real Estate Management, Architecture, Construction and real estate innovation. Raimund joined Zalando in 2017 to support the growth of the company's office, retail and logistics Real Estate portfolio. Previously joining Zalando he built and led the Amazon EMEA real estate team, which was involved in the strategic network planning and design of the initial European Fulfillment Network. (1999-2016) He has pioneered introducing new buildings and a new type of advanced e-commerce logistics network across Europe. He also contributed significantly to the new generation of European Fulfillment Warehouse types. Since June 2018, he has also been Deputy Chairman of the Logistics Real Estate Committee and Think Tank Member of the German Property Federation ZIA. as he is a Board Member of the German Brownfield Association DEBV.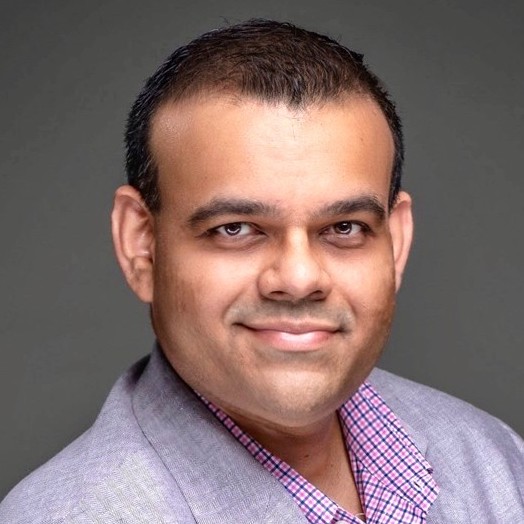 Rushi Patel
AVP, Technology Strategy
Union Pacific
Rushi Patel is AVP of Technology Strategy at Union Pacific Railroad, one of oldest and largest railroads, providing freight transportation over 32,200 route miles of track across the US. In his current role he heads tech strategic planning, governance, product mgmt. office and supplier management. Before joining UPRR, Rushi was head of strategic support for Walmart International, leading a multi-national team which provided connectivity between the 10 global HQ offices, directly supporting C-level leaders to accelerate their 3-5 operational and go to market plans by leveraging scale, best practices, tools and technology in operations, supply chain and ecommerce. Earlier in Rushi's career he held various roles with Home Depot, KPMG, and Accenture consulting in the fields of technology, business strategy, and supply chain operations. Rushi holds a Bachelor's in Finance from Georgia State University and completed his Master's in Management & Systems from NYU.
Trevor Pawl
Chief Mobility Officer
State Of Michigan
Trevor Pawl is the Chief Mobility Officer for the State of Michigan, and leads Michigan's Office of Future Mobility and Electrification. In this position, Pawl is responsible for working across state government, academia and private industry to grow Michigan's mobility ecosystem through strategic policy recommendations and new support services for companies focused on the future of transportation. Prior to this position, Pawl served as the Senior Vice President of Business Innovation at the MEDC, where he led the official state programs for mobility (PlanetM), supply chain assistance (Pure Michigan Business Connect), export assistance (Michigan International Trade program) and entrepreneurial assistance (Michigan Entrepreneurship and Innovation Program). Before joining the MEDC, Pawl brought with him experience in supply chain matchmaking, having led the creation of the economic development program, Connection Point, at the Detroit Regional Chamber, which later became Pure Michigan Business Connect. Trevor has been named Crain's Detroit Business's "40 Under 40" and "50 Names to Know in Government". He's also been named Development Counsellors International's "40 Under 40 Rising Stars of Economic Development" and the Great Lakes Women's Business Council's "Government Advocate of the Year". Pawl holds a Bachelor's degree in Economics and Marketing from Grand Valley State University and a Master of Business Administration from the University of Detroit Mercy.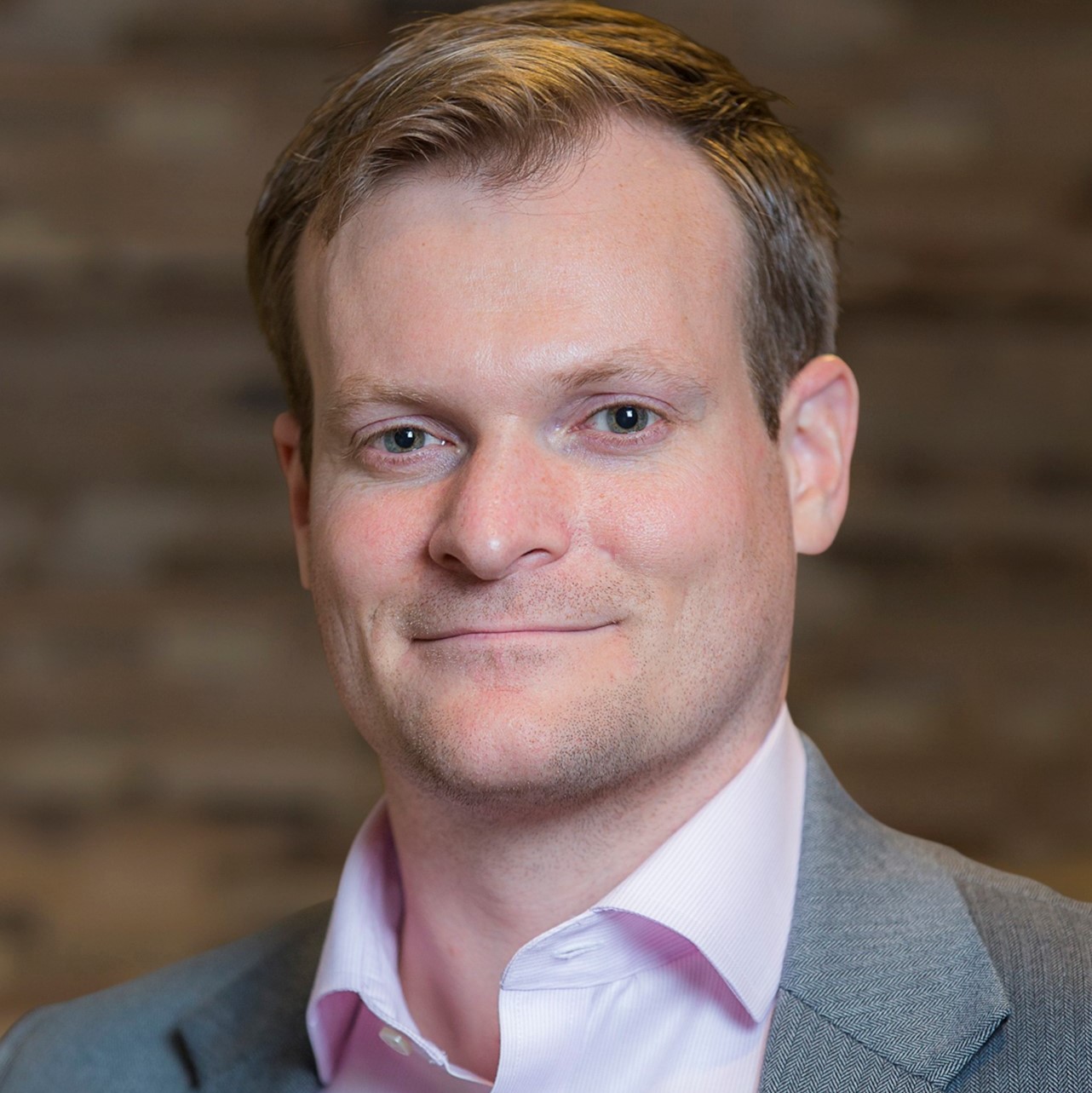 Jeffrey Peters
Partner
Ibex Ventures
Jeff Peters is a Partner at Ibex Investors, an asset management company focused on full life cycle investment in strategic niches. He leads the company's $113M early-stage Mobility Revolution VC Fund. In concert with Ibex's other strategies, Jeff supports the company's growth investments with overall contributions ranging from $10-100M. For Ibex, mobility means all things manufacturing, supply chain, logistics, people mobility, and software throughout the vehicle life cycle. Ibex's roster of value-add limited partners includes founders and owners, as well as current and former executives of large mobility-related companies. Prior to joining Ibex, Jeff was a Partner at Autotech Ventures. Beginning with their inaugural fund, he led investments in and served on the boards of many early-stage mobility startups. Jeff has served as a research fellow at Stanford, a transport policy researcher at the Congressional Research Services, the co-founder of TEDxPurdueU, an aerospace engineer at Northrop Grumman Space Technology, and even a car salesman. He has a PhD, MS, and MSE in both Economics and Transportation Engineering from Purdue University as well as a BSE in Aerospace Engineering from the University of Michigan.
Michael Ringsdorf
VP Transportation & Logistics
Mary Kay
Sanjeev Sahni
Vice President Operations
Wayfair
Sanjeev leads Wayfair's post order customer experience and service organizations with 3,500 employees in multiple geographies. Sanjeev is the founder of Wayfair's global digital freight forwarding business (CastleGate Forwarding), which he scaled from concept to $250M in revenue in three years. In his customer focused role Sanjeev has moved Wayfair to top quartile customer experience and is building a suite of new customer facing technology product portfolio. Prior to Wayfair Sanjeev designed & built several logistics and service business ventures for clients as a consultant and banker in his previous roles at McKinsey, KPMG, IBM and Citibank.
Dawn Salvucci-Favier
CEO & Chief Product Officer
Greenscreens.ai
Dawn Salvucci-Favier brings more than 28 years of transportation management industry leadership to Greenscreens.ai. She has spent the past 20 years leading Global Product Strategy & Management at major Transportation Management System (TMS) providers including Manugistics, JDA Software, Shippers Commonwealth, RedPrairie (all now Blue Yonder) and most recently 3Gtms, Inc. In each of these roles Dawn was able to develop and execute a vision and strategy for delivering industry-leading technology solutions to the Logistics market. During her time at Shippers Commonwealth, Dawn was President & Chief Operating Officer where she had full P&L management responsibilities for the $6 million, value-added service provider of logistics solutions and continued in a leadership role of SVP & General Manager for the RedPrairie On-Demand TMS business unit that resulted from the sale of the company to RedPrairie. She also brings extensive 3PL & Shipper Logistics operations experience having also spent time as Director of Logistics Services for NFI Interactive Logistics and starting her career in the inbound transportation management function at Staples, Inc and The TJX Companies.
Santosh Sankar
Managing Partner
Dynamo Ventures
Santosh Sankar is a Founding Partner at Dynamo Ventures. Santosh has been an early investor in several distinguished supply chain technology startups including Stord, Gatik AI, and SVT Robotics. Prior to his career in venture capital, Santosh was a public equities analyst. Santosh started his first company, an IT support business, when he was 13 years old. Santosh was named to the Forbes 30 Under 30 List in 2017.
Prashant Shah
SVP, Supply Chain
SwagUp
Lily Shen
CEO & President
Transfix
Lily Shen is CEO & President of Transfix. She joined the company after more than two decades in Silicon Valley with a vision to build the world's most connected and intelligent freight platform. During her tenure, Transfix has built out a suite of products and services that further enable the company to harness the vast potential of the rapidly-evolving digital freight space. Since she joined, Transfix has significantly accelerated in growth across the board - more than quadrupling in revenue, and tripling in enterprise customers. Previously, Shen held numerous senior leadership positions at renowned companies such as eBay, Wealthfront and IDEO, and served as an advisor to leading global platforms including WeChat, Coupang and Mercari. At eBay she built new business lines and grew key verticals for the global marketplace. At Wealthfront, she was instrumental in launching one of the leading fintech platforms today, and at IDEO, she led the mobility and advanced technology practices. Under Shen's leadership, Transfix has been named to named to Forbes' "Next Billion-Dollar Startups" list, Forbes' list of America's Best Startup Employers, the FreightWaves FreightTech 100, BuiltInNYC's list of 100 Best Places to Work in NYC, and BuiliInNYC's list of Best Midsize Companies to Work for in NYC. Additionally, Shen was named to Profiles in Diversity Journal's Women Worth Watching in Leadership list. Shen earned a Bachelor of Science from New York University's Stern School of Business and currently lives in her hometown of New York City.
Steve Sloane
Partner
Menlo Ventures
Steve is a partner at Menlo. He joined the firm in 2015 as an associate, became a principal in 2017, and a partner in 2019. He is focused on investments in Menlo's Inflection Fund, which writes $20M-$40M lead checks into fast-growing Series B/C companies in the $3M-$15M ARR range. His primary focus areas are supply-chain technologies (Enable, Scout, 6 River Systems, Shipbob, Cloudtrucks, and Parade) and Insurtech (Sidecar Health). Prior to Menlo, Steve worked in growth-stage investing at Insight Venture Partners in New York and founded a YC-backed company in the social space. Steve graduated from Princeton University with bachelor's degrees in both mechanical and aerospace engineering and a minor in robotics and intelligent systems. In his free time, he enjoys skiing, following the New York Giants, chasing around his toddler, and road biking.
Loren Smith
President
Skyline Policy Risk Group
Loren A. Smith Jr. is the president of Skyline Policy Risk Group, a consulting firm working on the supply chain, infrastructure, and technology. From 2017 to 2021, he helped lead the Policy office at the U.S. Department of Transportation. There, his work included serving as DOT's chief environmental review permitting officer; chair of the management teams on rural transportation and Opportunity Zones; and as a member of the task force on regulatory reform. From 2009 to 2016, he was an analyst for Capital Alpha Partners, an investor research firm. There he specialized in transportation and related areas, and published more than 500 research notes. He has also worked as a congressional staffer and as an aide at the U.S. Department of Labor.
David Spiegel
Editorial Director
CNBC
David Spiegel is Editorial Director for Strategic Content and Councils at CNBC, leading a slate of large-scale editorial projects for the network, including the CNBC Disruptor 50 (now in its tenth year), the Financial Advisor 100 and Summit, and the fast-growing CNBC Councils, a group of highly exclusive membership programs for c-suite executives in key functional areas across industries.
Victoria Sun
Principal
Playground Global
Victoria Sun is a principal at Playground Global. In 2021, she was named as one of nine women shaping venture capital by The Wall Street Journal. She is fascinated by markets where growing datasets are finally coming online and enriching companies' unique "model" of the world, allowing insightful entrepreneurs to capture exponential value. She is drawn to commercializable scientific breakthroughs, data-as-an-asset software platforms, and products that solve some of the world's most fundamental problems: food production and distribution, antifragile logistics and supply chain systems, preventing and curing diseases. Shortly after joining Playground in 2018, she sourced and led investments in areas such as logistics (Pandion, and Leaf), software infrastructure (EraDB), aerospace (Universal Hydrogen), synthetic/computational biology (Strand Therapeutics) and is also a board observer for companies such as Relativity Space and a stealth unicorn gene-sequencing company. Prior to Playground, Victoria worked on IPOs and mergers and acquisitions at Credit Suisse's Global Technology Group in San Francisco. She received her bachelor's degree in Economics from UC Berkeley. As a reformed investment banker, Victoria now spends all her extra time consuming dark comedies and training her Shetland sheepdog, who is a very good boy.
Kunal Thakkar
COO
Firstleaf
Kunal Thakkar is a Global Supply Chain and eCommerce executive with expertise in developing Operations strategy and executing it to build world class operations. His experience in the last 20 years revolves around heading the Strategy and Omni-Channel Operations for organizations at all levels from startups to the Fortune 1 company (Walmart). Kunal joined the Firstleaf team starting in October 2020 as the Chief Operating Officer and oversees the end-to-end supply chain and post purchase customer experience. He leads the Operations team which includes Sourcing, Winemaking and Production Planning, Logistics, and Member Experience. Prior to joining Firstleaf, Kunal served as the Head (VP) of Global Supply Chain at Walmart International eCommerce. His responsibilities included building the supply chain strategy, creating roadmaps for optimizing the eCommerce distribution network, inventory management, last mile, returns, and supply chain as a service. In this role, he built the operational capabilities and executed them while leading the core implementation, data science, and analytics teams. He was also instrumental in the physical to digital transformation of the company. Before Walmart, Kunal held senior leadership roles with corporations both large and small. He served as the Head of Global Operations and Member of the Executive Committee at Newegg, where he ran their global supply chain including distribution, fulfillment, transportation, returns, engineering automation, infrastructure, and innovation. He has also gained extensive experience managing all aspects of the business operations working at Leg Avenue and UPS. His contribution to the industry includes participating on eCommerce customer advisory boards for FedEx, OnTrac, and DHL as well as being an advisor to Narvar, which is a SaaS based post purchase customer experience platform supporting top online and retail organizations.
Debbie Yu
COO & Co-Founder
ISEE
Debbie is the Co-founder and COO of ISEE. She spearheads all go-to-market and customer business operations and also oversees scaling the organization. Having grown up in an entrepreneurial family, Debbie is passionate about building products to solve real-life problems and deliver real value to customers. Her experience spans building startups, investing, and strategy. Before co-founding ISEE, she was an angel investor in over twenty early stage tech startups and co-founded a spatial tech startup that leverages satellite images data and machine learning to predict air pollution and environmental issues. Prior to that, Debbie led growth capital investments in clean energy, automotive parts, and medical device industries at a multi-billion dollar private equity fund. Debbie was recently named a 2022 Power Player in the self-driving space by Business Insider.
Itamar Zur
CEO, Co-Founder
Veho
Itamar Zur founded Veho based on the belief that getting a package should be a pleasure. After a failed delivery of a meal kit subscription led him down a customer service abyss, Zur realized that the experience he had anticipated for days fell apart in the last mile. Veho was built on this core insight: customer-first delivery experiences directly impact brands' customer retention and customer lifetime value. With support from a team of industry veterans from FedEx, Uber and Amazon, Zur and his co-founder Fred Cook have grown Veho to provide the most transparent, customer-centric, and flexible last-mile shipping solution for brands radically focused on first-rate customer experience. Veho has since raised over $300M in funding, through its Series B, expanding its technology, team and last mile solution market-by-market to more effectively service e-commerce partners. Prior to founding Veho, Zur held managerial positions at Monday.com and Procter & Gamble (P&G), where he developed the trial platform and supply chain for marketing the Gillette, Always, and Head & Shoulders brands to the Israeli Defense Forces, reaching 70,000 new customers annually. Zur holds an MBA from Harvard Business School, and an undergrad degree from Tel Aviv University.