Who Is Speaking
Hear from more than 200 thought leaders and pioneers. Confirmed Speakers Include:
Luann Abrams
Founder
CEOX
Luann Abrams is the founder of CEOX, an organization with a mission is to elevate women into CEO and board roles. From her time in venture capital as a partner at FoundersPad, an early-stage venture fund, she was compelled to find a solution to the inequities in leadership she saw at growing startups. She is a founding board member of Strengthening Central Oregon Political Action Committee (SCOPAC) with the mission of recruiting and supporting under-represented individuals to run for political office. In the 2020 election, five of their six endorsed candidates were elected to office, ensuring diverse representation in the local community. She is the inaugural member of the Women in STEAM group led by the Technology Association of Oregon (TAO), whose mission is to support and encourage women in male-dominated industries for a gender-balanced future. Here she created a mentorship program matching experienced business executives with up and coming women to help them achieve their career goals. Luann has a background in aerospace engineering and spent most of her 15 years in aviation working for a start-up aircraft company in Bend, OR. Here she led the certification engineering program at Columbia Aircraft where she oversaw the certification of several aircraft models and ensured that all designs met applicable regulations. Due to her diligence and integrity she was granted the authority to sign off on regulatory compliance on behalf of the FAA prior to aircraft delivery. In 2017 she was inducted into the International Air & Space Hall of Fame as part of the Golden Eagles, the winningest intercollegiate flying team. When she is not working and living the Bend life with her husband and two sons, you will find her curled up with a good book and a hot cup of coffee.
Erez Agmoni
Regional Head of Supply Chain Warehousing & Distribution-Americas
Maersk
Dr. Erez Agmoni is the Head of Supply Chain Warehousing and Distribution for Maersk in North America and after many years in Asia and Latin America he is now based in New Jersey, USA. Erez has a broad industry experience of more than 25 years in supply chain, freight forwarding, logistics, engineering and digital innovation which he utilized to develop complex solutions that improve end to end supply chains. Erez is holding a computer engineering bachelor's degree, telecommunication science master's degree and a PhD in organization development. Erez is married with three children and enjoy travelling, hiking and mountain biking in his spare time Languages: Hebrew, English, Thai & Japanese (beginner)
Christina Aizcorbe
VP Government Affairs
Velodyne Lidar
Christina Aizcorbe is the Vice President of Government Affairs for Velodyne Lidar, whose breakthrough lidar sensor technologies are revolutionizing automation in automotive, infrastructure, new mobility, mapping, robotics, security, and beyond. In this role, Christina leads the company's public policy and government relations engagements across all of Velodyne's business sectors. After a career in Federal Government, Christina brings a wealth of knowledge and experience to Velodyne in public policy development, administration, and enforcement. Most recently, Christina served as the Deputy General Counsel for the United States Department of Transportation, where she managed the regulatory activities of the Department to enhance safety for the traveling public, support infrastructure development, and accommodate transportation innovation. Prior to joining the Department, Christina served in Congress as the Staff Director of the U.S. House Oversight and Government Reform Subcommittees on Intergovernmental Affairs and Transportation and Public Assets, as well as the Counsel for the Senate Committee on Small Business and Entrepreneurship. She also served in various capacities with the U.S. Small Business Administration, focusing on the Agency's regulatory, financial, and procurement programs. Christina holds a law degree from the Catholic University Columbus School of Law and a B.A. from Drake University. A native of Iowa, she now lives with her husband and two boys in Vienna, Virginia.
Alex Albertini
Sr Director of Global Logistics & Distribution
The HydraFacial Company
Maysem Alsaidi
Senior Manager of Pricing
Uber Freight
Maysem Alsaidi brings 12 years of logistics and transportation experience to Uber Freight, having worked in business development, carrier relations, procurement, and pricing. She led Uber Freight's contract pricing team for 3 years and now manages all aspects of pricing, primarily for enterprise shippers within the CPG and food and beverage verticals. Prior to her role at Uber Freight, she held management positions at DSC Logistics, Echo Global Logistics, and most recently, Redwood Logistics.
Adil Ashiq
Executive Director of America
MarineTraffic
Mustafa Azizi
CEO & Co-Founder
Zuum App
Mustafa Azizi is the Co-Founder and CEO of ZUUM Transportation and sets the strategy and vision of the company. He brings more than 12 years of leadership experience in the transportation and logistics industry to this role. During his tenure as a Transportation Manager at JB Hunt and Chief Operating Officer at GSV Transport, he grew revenue 5x within a year for both companies, and in the process identified a critical need for greater efficiency in the $800 billion trucking industry. In 2016, he launched ZUUM Transportation. Since then, Mustafa has managed to gain more than 260 customers including Fortune 100, midmarket, and small businesses for ZUUM. Mustafa is redefining the rules of competition by advocating inventive coopetition partnerships while leading defragmentation of the logistics industry. Mustafa holds a bachelor's Degree in Political Economies of Industrial Societies and minored in Diplomacy and Supply Chain Management at the University of California, Berkeley.
Ferry Bakker
Corporate Vice President, International Supply Operations LHC
Henkel
Ferry Bakker is Corporate Vice President International Supply Operations Laundry and Home Care at Henkel. He is based in Amsterdam and globally responsible for Demand and Supply Planning, Logistics Operations, Customer Service, and Supply Chain Customer Collaboration within the Laundry and Home Care Division. He has been working for Henkel since October 2015. Ferry holds a Master's Degree in Business Administration with a Major in Logistics Management (Erasmus University Rotterdam, 1996). During his career, he has worked for several companies including Gillette, P&G and KraftHeinz and lived in several countries outside the Netherlands (Belgium, USA, Switzerland). He spent most of my career in the area of International Supply Chain, but also spent several years in the area of Sales and Commercial Management as a broadening assignment. He currently lives with his wife and 2 daughters in the Netherlands.
Steve Banker
VP
Arc Advisory Group Inc.
Steve Banker works for the ARC Advisory Group, an industry analyst and consulting firm. He is a contributor to Forbes.com and a columnist at Logistics Viewpoints. He has researched, written and spoken about supply chain technologies for over 20 years. Recent research has focused on supply chain digital twins and control towers, autonomous mobile robots, digital freight brokerage, and global trade compliance solutions.
Sarah Barnes-Humphrey
Podcast Host
Lets Talk Supply Chain
Sarah is a logistician turned supply chain marketer, passionate about bringing stories to life in an industry that has traditionally been about stats and numbers. As the host of the popular Lets Talk Supply Chain Podcast (LTSC), blog and The Trade Squad on YouTube, Sarah helps tell the stories and bring awareness to brands and hot topics in the industry which includes her infamous Women in Supply Chain series. Recently named Top 100 most influential women leaders in Supply Chain (global) and Top 100 most influential Women in Canadian Supply Chain, Sarah has spent the past 20 years in logistics and supply chain learning everything she can, and recently ventured off on her own to grow the LTSC brand including a new YouTube Channel called "The SC, supply chain tv" where you will learn from real people talking about real supply chain topics. Sarah is also the Co-Founder and CEO of Shipz Inc, a new technology platform encompassing all of her experience and knowledge in supply chain bringing innovative, collaborative ideas together on own platform for the supply chain industry. In her spare time you can find her on the field throwing out runners at second base, on the beach or singing in the car
Jennifer Bartashus
Senior Analyst, Retail Staples & Packaged Food
Bloomberg Intelligence, Bloomberg L.P
Jennifer Bartashus is a Senior Analyst covering food retail, mass merchants, and packaged food companies for Bloomberg Intelligence. Ms. Bartashus has over 20 years of experience in the financial markets, and appears as a guest on TV and radio outlets worldwide where she discusses her research and industry insights. In previous positions she has focused on strategic operations, Latin American markets and the development of analytic and trading tools
Yariv Bash
Co Founder & CEO
Flytrex
Yariv is the co-founder and CEO of Flytrex Aviation. Flytrex provides drone delivery solutions for the food and retail sectors, and was the 1st company in the world to deploy a B2C drone delivery system in an urban environment above Reykjavik, the capital of Iceland. Flytrex is now taking part in the US Federal Aviation Administration prestigious commercial drone integration pilot program (IPP), with deliveries taking place in North Dakota and soon in North Carolina. Prior to that, Yariv was the co-founder and the 1st CEO of SpaceIL, a $100M Israeli non-profit organization that attempted to land Beresheet, the first private interplanetary robotic mission, on the Moon on April, 2019 making Israel only the 7th nation ever to orbit the moon and reach the lunar surface. Yariv holds a BSc in Electrical Engineering from Tel Aviv University.
Jenny Bebout
Founder & VP of Product
Convey By Project44
As a co-founder and Director of Product at Convey, Jenny has developed a track record for using product and design skills to deliver a top-notch customer experience, product vision and strategy for the company. With a degree in Fine Arts from Kansas State University, over ten years of experience working in creative ad agencies, and experience owning and operating a boutique agency, Jenny has done everything from interactive design to strategic marketing to product building.
Jan Bednar
CEO
Shipmonk
Jan Bednar is the CEO and founder of ShipMonk, one of the fastest-growing fulfillment centers. Jan started his entrepreneurship journey at age 17 when he immigrated from Czech Republic to Florida to pursue his college education. After graduating from Florida Atlantic University, Jan founded what is known today as ShipMonk, a technology-driven, eCommerce fulfillment and logistics company. Since its start in 2014, ShipMonk has grown to over $65 million in revenue in 2019 and over 1,000 employees. Jan was named on Forbes 30 Under 30 list in 2018, and ShipMonk was named on Inc. Magazine's Fastest Growing Companies in the US in 2018, 2019, and 2020.
Marcus Behrendt
CEO
BMW IVentures
Marcus Behrendt serves as Partner and CEO for BMW i Ventures. In this capacity he is a director on the boards of DSP Concepts and Alitheon Inc. and formally on the boards of Mapillary and GenXComm. He is also an active advisor to Nauto and an observer to further BMW portfolio companies. Prior to joining the corporate venture arm of BMW in August 2018, Marcus worked as the Vice President User Experience, Control Panels and Ergonomics at the BMW research and development center in Munich, Germany. Before Marcus joined BMW he was Head of European Operations at J.D. Power and Associates, sister company of Standard & Poor's belonging to McGraw-Hill Financial building out the European automotive consulting business and overseeing the European Research. Marcus' automotive career began at DaimlerChrysler as a vehicle dynamics and vehicle safety engineer. During the company's merger he was secretary to the Technical Safety Advisory Council for the German as well as the US entity spending much of his time between Stuttgart, Germany and Auburn Hills, MI, USA. Right after his Business Management degree Marcus worked for the corporate development and inhouse consulting of Herlitz PBS AG, Berlin, Germany. Marcus earned a Dipl.-Ing. degree from the Technical University of Berlin in Business Management and Engineering focusing on mechanical engineering. For several years, Marcus was chairman of the board of the Berlin Foreign Student Exchange group associated with Youth for Understanding and AFS Student Exchange and the Foundation Berlin Student Exchange (Stiftung Austausch Berlin).
Peter Berger
Director of Business
Woven Planet Holdings
Peter Berger is the Director of Business Development and Partnerships for Woven Planet leading the business initiatives for its internal projects including Arene, AMP, L5 Autonomous Systems and several others. Woven Planet, a subsidiary of Toyota Motor Corporation that develops businesses that enable the mobility of people, goods and information. Prior to Woven Planet, Peter was the Director of Innovation for the aircraft manufacturer Embraer, responsible for new projects including an all-electric VTOL vehicle, a marketplace for people, parts, and tools for aviation, and the strategy lead for autonomous flight systems. Prior to joining Embraer, Peter was the CEO of several startups in addressing a diverse set of problems including large scale bio-network integration to enable rapid drug discovery, a social network application for Google Glass, and a search and summarization technology for document management just to name a few.
Corey Bertsch
VP Solutions Consulting
Slync.io
Corey is the VP of Solutions Consulting at Slync.io, a leading SaaS provider in the area of logistics orchestration. Corey is passionate about delivering highly innovative solutions to its growing list of LSP and BCO customers. Corey has more than two decades of industry experience and has held various operational, IT, and product management leadership roles while at DHL and JDEdwards. Corey's areas of expertise include order management, export/import operations, warehouse management, and end-to-end supply chain visibility. He holds a bachelor's degree in Finance from Colorado State University and MBA from the University of South Carolina.
Tracy Black
Operating Partner
NewRoad Capital Partners
Tracy Black is the lead operating partner for NewRoad Capital Partners a private equity investment firm located in Rogers, Ar. She serves on the board of Platform Science an iot fleet management platform company based in San Diego, CA, and Emerge a digital freight platform based in Phoenix, Az, as well as serving as board observer for Bardavon Health Innovations based in Kansas City, KS. Previously, she served on the executive team as SVP IT at J.B Hunt Transport a fortune 300 transportation logistics company based in Lowell, Ar. Tracy has served as the President of the NWA Network of Executive Women, President of U of A CSEG Alumni organization, and as a board member for Credit Counseling of Arkansas, Samsung Executive Advisory Board, Arkansas Academy of Computing, and the Information Technology Research Institute. Tracy is a member of the Arkansas Executive Forum. Tracy received the distinguished alumni award from the University of Arkansas and was named a Premier 100 IT leader by Computerworld.
Philip Blumenthal, PhD
Chief Transformation Officer
ECU Worldwide
Philip Blumenthal has held a variety of executive roles at the top three Logistics firm "DB Schenker" in both Germany and the United States. Lastly, he was responsible for the New York Market, with annual revenue of 140 million USD p.a, ranking in the top 5 areas of the corporation. Within the first year of his tenure, he restructured three branch sites to accumulate savings valued at 3.2 million USD p.a. and increased sales by 20% at the same time. Most recently, Philip has been building the Logistics Marketplace at "Freightos", scaling the business from zero to 50 bookings per day within 6 months, by focusing on customer needs with providing transparency, competitiveness, and liquidity. He is also responsible for building the Freightos Baltic Index, which is one of the main three indicators for international freight rates. During his PhD thesis, Philip developed a product to secure the volatility in this trillion-dollar industry. Under the Brand "Doctor Freight" Philip is regarded as thought leader in international Logistics and sharing his findings at conferences, e.g. Dreamforce, MarketWaves, Future of Freight . In the past 1.5 years, Philip has scaled the company value of a CBD manufacturing business, which has been acquired by one of the sharks from the ABC show "Shark Tank"
Gene Bornac
Chief Strategy Officer
EnVista
Gene Bornac is a leading retail expert with a track record of delivering highly successful client engagements for well-known retailers including: Williams-Sonoma, Pottery Barn, Pier One, Liz Claiborne, Staples, J. Crew, LL Bean, Ulta Beauty and more. Gene brings more than 30 years of retail and consumer products expertise with a specialty in retail management at the store and district levels plus executive-level experience at multiple consulting firms and retail technology companies. His direct expertise in store operations and buying, planning, and forecasting have helped him as an industry consultant and software strategist to solve business and IT challenges for many top retailers. Prior to joining enVista, Gene was SVP, Retail Practice Lead at Boston Retail Partners (BRP), and he held leadership positions at Manhattan Associates, CatchPoint 360 and Piedmont Retail Consulting.
Brian Bourke
Chief Growth Officer
SEKO Logistics
Greg Braun
Chief Revenue Officer
C3 Solutions
Greg Braun is a Co-Founder and the Chief Revenue Officer (CRO) at C3 Solutions. Greg has over 30 years of experience in the transportation logistics industry, of which the last 21 focus on Yard and Dock Management software solutions. His vast expertise and industry knowledge have been an invaluable asset in opening new markets for C3's products over the last two decades. Greg works extensively at increasing C3's customer base and upholds excellent business relationships with existing customers, which is the key to C3's overall business success and stellar company reputation. Before moving towards his CRO role in 2021, Greg was the Senior Vice President of C3's Sales and Marketing department.
Erica Brigance
Vice President, Data Science
ArcBest Technologies
Erica is Vice President of Data Science at ArcBest®, a multibillion-dollar integrated logistics company that leverages its full suite of solutions to meet customers' critical supply chain needs. In this role she leads the organization's business intelligence, data engineering, advanced analytics and cognitive engagement strategies — helping answer important questions, making data understandable and available and making unstructured data structured through machine learning and natural language processing. With more than 17 years of transportation and logistics experience at ArcBest, Erica has played an integral role in implementing digital platforms and transformative technologies that solve customers' complex supply chain challenges and make it easier for them to do business. Most recently, she has been heavily involved in the implementation of ArcBest's real-time shipment visibility platform — connecting various data sources to determine shipment status, regardless of mode, to provide a unified current and predictive shipment view. Erica also led the organization's Customer Master Data Management project, unifying multiple customer databases to better understand customer needs across all solutions, and early in her career was part of the team responsible for rolling out paperless technology for ArcBest's asset-based city operations. She holds an Executive MBA from the University of Arkansas and is a member of the Arkansas Trucking Association 40 Under 40 Council. When Erica isn't working on defining what it means to be a data-driven organization, you'll find her traveling the world with her husband and daughter.
Rebel Brown
VP of Strategy
Quantum Computing Inc
Rebel Brown is QCI's Vice President of Strategy. Her deep expertise in strategy and positioning has helped various U.S. and European advanced technology companies to create, enter and lead markets. Rebel has helped leading edge technology ventures raise over $500 million in startup funding and supported exits to companies like Apple, IBM, EMC, SGI and BEA. Rebel is also a passionate speaker and workshop leader, using the power of neuroscience to help executive teams align communication to drive business performance.
Robert Brown
Chief Strategy Officer
Spartan Radar
Robert Brown is the Chief Strategy Officer for Spartan Radar. He guides Spartan to scale its biomimetic imaging radar to solve persistent perception challenges that have impeded commercialization of automated mobility for all industry sectors: in trucking, mining, and delivery. Robert's extensive work in the tech, transportation and public sector has always been driven by a fundamental mission of safety, transparency, and tangible results. He was a core member of the TuSimple team that built a go- to-market strategy around autonomous truck technology through OEM relationships, customer integrations, and strategic partnerships that resulted in a successful initial public offering in early 2021. He also worked for the state of California and was a lobbyist in Washington D.C. Robert graduated from San Diego State University and taught at Oxford University.
Victoria Bryazgina
Head of SCM Development
United Metallurgical Company
Victoria Bryazgina, Head of SCM Development at United metallurgical company (OMK) has 10 years of experience in Supply Chain Management. Her background includes: SCM and logistics network development, development of SCM processes at large petrochemical and metallurgical enterprises, SCM strategy and cross-functional teams creation and management. Her current SCM projects include: participation and implementation, including new facilities creation and implementation projects, supply chain design, supply chain optimization, individual business processes modelling, and the implementation of specialized planning and scheduling systems.
Brody Buhler
CEO
Escher Group
Don Burnette
CEO & Co-Founder
Kodiak
Don Burnette is Co-Founder and CEO of Kodiak Robotics. Prior to this, he co-founded Otto with other co-league in robotics, which was then acquired by Uber. He used to be staff software engineer in Google before venturing on Otto. Don holds a masters degree in physics from University of Florida and a masters degree in robotics from Carnegie Mellon University.
Joanna Buttler
Director, Autonomous Cascadia Program
Daimler Trucks North America
Joanna Buttler is the Director, Autonomous Cascadia Program at Daimler Trucks North America (DTNA), where she plays an instrumental role in leading the company's Autonomous strategy. Joanna has an extensive career at DTNA, beginning in 2006, and has held a variety of roles in marketing, product lifecycle, project management, IT controlling and as Chief of Staff for Daimler Trucks & Buses. In 2019 she took on the role of Director, Business Operations and Liaison for DTNA and Torc Robotics, an independent subsidiary of DTNA focused on the development of self-driving trucks. Joanna is passionate to keep the world moving by making road transportation safer and more efficient. Combining her varied experience and connections to a strong, diverse network, she helps to keep DTNA at the forefront of technology, applying a customer-focused and collaborative approach. She holds a bachelor's degree in business administration from the University of Applied Sciences in Mainz, Germany.
Remco Buurman
CEO
HIDC
Remco Buurman is CEO at the Holland International Distribution Council (HIDC) since 2014. He has studied Economics and Business Administration at the Erasmus University in Rotterdam and has extensive experience in promoting the Netherlands as a location for foreign companies. Among these companies many have set up their European logistics activities in the Netherlands. Prior to his role as CEO at HIDC Remco was the Managing Director of the Rotterdam Investment Agency for 5 years and prior to this he was the Area Director for the Netherlands Foreign Investment Agency (NFIA) for over 5 years on the west coast of the United States employed in San Francisco. Prior to this, he was a consultant in the field of logistics for several years.
Hannan Carmeli
Managing Partner
TheDOCK
Hannan Carmeli – Co-Founder and Managing Partner of theDOCK, a Maritime-Tech venture capital and accelerator based in Israel. Hannan has vast and multi-disciplinary experience in hi-tech companies. In his prior role, Carmeli served as an Operating Consultant with the private equity firm Francisco Partners involved in acquisition and value creation of Israeli portfolio companies. Prior to that Carmeli served as Director of International Activity of the Israeli Innovation Authority (formerly Office of Chief Scientist) - a government agency overseeing the Hi-Tech and innovation ecosystem in Israel. Prior to this Carmeli served as the President and Co-CEO of ClickSoftware (publicly traded - NASDAQ) leading the company for over 16 years to become the global leader in workforce management and service optimization solutions. In 2015 ClickSoftware was acquired by a private equity firm, which sold it to Salesforce for $1.4 billion dollars in 2019. Carmeli graduated the Naval Academy & Advance Maritime Command School with commendation. Served as Patrol Boat Commander, and second-in-command of a Missile Corvette. Carmeli holds a BSc degree in computer science from the Technion and is a graduate of Boston University.
Bill Catania
CEO & Founder
OneRail
Bill Catania is a start-up entrepreneur focused on developing and commercializing real-time technology networks. Catania is the founder and CEO of OneRail, a top-tier delivery fulfillment platform with an integrated coast-to-coast courier network of 8.2 million drivers. Catania recently led his OneRail team to win the 2021 Supply Chain Leaders in Action Pitch Tank Contest. Prior to OneRail, Catania was named CEO of CoinFlip Solutions, Inc., a cloud-based payment platform delivering real-time electronic payment solutions for health benefits, points and promotional offers. Catania was also the founder and CEO of digital coupon pioneer M-Dot Network, the first-of-its-kind retail POS-to-cloud transaction engine, powering the real-time redemption of digital coupons at grocery checkouts throughout North America. At M-Dot, Catania led his team to win the Amazon Web Services Start-Up Challenge, besting more than 1,500 companies from 23 countries. After M-Dot was acquired in 2011 by retail transaction processing giant Inmar, Inc., Catania stayed on as VP of Digital Solutions, leading Inmar to a best-in-class position, with its installation network of over 20,000 retail locations across North America, and Catania was named among Triad Business Journal's "40 Under 40" list for 2012.
Bruce Chan
VP & SR Analyst, Global Logistics Equity Research
Stifel
J. Bruce Chan is the Equity Research - Global TransLog at Stifel Nicolaus. He is also the Director/Secretary at Stepping Stones International, Inc. Mr. Chan was the Explorers Council Executive Committee Membership Chair at Port Discovery Children's Museum. Bruce graduated from Georgetown University McDonough School of Business with a BSBA in Finance & International Business and received an JD in Corporate Law, Real Estate Law at the University of Maryland Francis King Carey School of Law
Kai Chang
Director of Transportation
Newegg
Manish Chowdhary
CEO & Founder
Cahoot
Manish Chowdhary is the founder and CEO of Cahoot, the world's first peer-to-peer order fulfillment network where merchants collaborate to increase their sales and margins by offering profitable one-day and two-day free shipping to customers nationwide. Manish has founded multiple industry-leading companies starting from his dorm room at the University of Bridgeport, CT. Manish's specialties include e-commerce strategy, business methods innovation, supply chain and logistics optimization, and he holds 10 U.S. patents for his inventions. He has been featured in The New York Times, Forbes, Internet Retailer, and many other leading publications. Manish is a 40 Under 40 Competition Winner and holds an Honorary Doctorate, the highest honor from his alma mater, University of Bridgeport, CT.
Nick Chubb
Founder
Thetius
Nick Chubb MNI is the Founder of maritime innovation consultancy Thetius. He spends his time supporting clients in the shipping industry who want to understand and leverage emerging technologies to prepare for the future. Thetius offers a range of services including market research, software development, and talent management. Nick started his career by going to sea as a deck officer in the merchant navy before moving into maritime technology when he came ashore. He has previously held senior commercial positions in a number of organisations, overseeing the launch of new digital products and services. He was Head of Growth at Intelligent Cargo Systems, the startup behind the CargoMate port call optimisation system. He also led the development of digital education platform Learn@Sea on behalf of Marine Society. Within a year of launching, the platform had delivered career enhancing education to more than 10,000 seafarers in more than 20 countries. Outside of work, Nick is an accomplished ultra-endurance athlete, having completed a 300-mile solo trek across the Arabian Peninsula and the notorious Marathon des Sables; a 156-mile ultra marathon across the Sahara Desert billed as "the toughest foot-race on earth".
Gina Chung
Vice President Innovation Americas
DHL
Gina is a global innovation leader with 9 years of experience in the digital transformation of logistics and supply chains. Today she is responsible for DHL's Americas Innovation Center: a purpose-built platform to engage customers, startups, and industries on the future of logistics. Gina manages a portfolio of projects focused on the rapid testing and adoption of technologies such as collaborative robotics and artificial intelligence across logistics operations. Prior to this role, Gina spent 6 years in Germany shaping DHL's global innovation strategy and developing DHL's trend research series including co-authoring publications such as IoT in Logistics together with Cisco and the industry-acclaimed Logistics Trend Radar. Gina is based in Chicago and holds two degrees from the University of Auckland.
Jeff Clark
CEO & Founder
7PSolutions LLC
Jeff Clark is Founder and CEO of 7PSolutions. Jeff started 7P in 2010 to improve the pharmaceutical supply chain and patient safety. Using his extensive background in transportation and the life science industry his vision was to combine a Good Manufacturing Practices (GPM) quality management system with technology - providing training and tools to the supply chain, allowing for real-time visibility and faster decision making. Prior to starting 7PSolutions, Clark held management positions within the global transportation industry combining global transportation with software technologies to enhance processes and data flows. During his 27 years in global transportation, Clark taught IncoTerms, International Banking, and Dangerous Goods Regulations. Jeff also participated in the initial discussions to form and implement the Customs – Trade Partnership Against Terrorism (C-TPAT) with the Federal Government. In 2003 Jeff was part of an eight-person team that started Bio Storage Technologies (BST). BST was founded to provide sample management and ultra-cold storage to the pharmaceutical clinical trial industry. As the Global Director of Logistics and Operations, Jeff was responsible for establishing procedures within the operations and logistics departments and building the company's facility infrastructure and IT department and software development. During this time, Clark created, designed and implemented the first of its kind climate-controlled trailer for the transport of high-value samples and pharmaceutical materials. The climate-controlled trailer was launched in 2009 and provided five (5) temperature zones. Using two refrigeration units for redundancy, 13 onboard live streaming video cameras, two generators, extra fuel capacity and electric standby. It also included a workstation with a computer station and spare parts for all equipment in the event of a mechanical failure. The combination of these two business ventures provided Clark with the experience to start 7PSolutions and provide real-time visibility within the supply chain. In addition to the GPS monitoring services offered by 7P, the company also provided training and implementation of Good Manufacturing Practices (GMP) and Good Distribution Practices (GDP) to the shipping and transportation industry. This included training and implementation of Cargo Security Protocols and Standard Operating Procedures. Thanks to Jeff and 7P, companies have implemented the 7P Quality Management System and Security Protocols. In 2017, 7P began the implementation of Cargo Security Protocols and SOP's with a trucking company operating +300 tractors. The initiative's goal was to achieve TAPA TSR Level II certification by January 2018. The certification was approved thanks to Clark's leadership and the support of the 7PSolutions team. Jeff Clark has published several articles over the last 15 years and often speaks at industry events nationwide as a subject matter expert in global transportation, climate-controlled supply chains and the use of GPS as a decision-making tool. Mr. Clark continues to grow the 7P company and providing solutions to logistics and transportation company's around the world.
Chris Clott
Co-Founder
Marine Startups
Christopher (Chris) Clott Ph.D. has worked in the Maritime logistics field for shipping companies and universities for 40 years. He is currently a Visiting Professor at the Center for Advances in Port Management at Lamar University and Co-Founder of Marine Startups, a maritime innovation center. Previous roles have been at SUNY Maritime in New York where he founded the New York Maritime Innovation Center (NYMIC), California Maritime Academy in the Bay Area, and the University of St. Francis, Elmhurst University, and St. Xavier University in metropolitan Chicago. Chris worked for OOCL (USA) and Lykes Lines in the shipping industry prior to academia. Chris has published research and worked with firms seeking to introduce new maritime technologies. Chris has a Ph.D. from the University of Illinois-Chicago, an MBA from St. Xavier University, and a BA from Fordham University.
Dennis Cohen
Vice President Supply Chain and Operations
Aaron's
Dennis Cohen has over 30 years of experience in all aspects of end to end supply chains. With tenures at Baxter Healthcare, Frito-Lay, Office Depot and Underwriters Laboratories, and Supply Chain degrees from The Ohio State University and Northwester University, he has proven leadership in significant Supply Chain leadership roles. Currently he leads strategy and operations for Aaron's end to end Supply Chain. He is responsible for 15 Fulfillment Centers, 12 Service Centers, Ecommerce Fulfillment, Inventory Planning and Replenishment, Inbound and Outbound Logistics and Transportation, Manufacturing Support, International Operations and a 2500+ last mile vehicle delivery fleet
Ilan Cohen
CEO & Chairman
Caja Robotics
Dr. Ilan Cohen is Chairman and CEO of Caja Robotics. He serves as Director for four global BODs. Previously, he was founder and former President & CEO of Servotronix Motion Control and General Manager, Kollmorgen Industrial & Commercial Engineered Solutions Ltd. (Danaher Group). In addition, he was Associate Professor at University of Tel Aviv, Israel. Education: - Ph.D., Control System, M.Sc. and BSEE Electro-Mechanical Engineering, Ecole Polytechnique de Bruxelles, Belgium - MSEE, CALTECH, Pasadena, USA
Barry Conlon
CEO & Founder
Overhaul
Barry Conlon is the CEO and founder of Overhaul, an Austin-based supply chain integrity solutions company that allows shippers to connect disparate sources of data into thefirst fully transparent situational analysis engine designed forthe logistics industry.Barry is a dedicated supply chain security professional with more than 30 years of experience within that discipline.Founder and formerCEO of FreightWatch (now Sensitech), Barry is considered one ofthe originators ofmodern-day supply chain security standardsand best practices thathave been adopted by shippers of high-value freight worldwide.Barry isa former member of the Irish Defense Forces, Irish Special Operations Unit, Army Ranger Wing, and gained unique security operations experience in all aspects of Special Forces Operations during his eleven-year tenure. He moved from Ireland to Texas and became a citizen in 2011.
Chris Considine
Director
AlixPartners
Chris brings 20 years of industry and supply chain experience, having worked in operations, as a technology provider and consulting. He has led the delivery of small to large-scale, highly successful supply chain strategy, process improvement, cost management, technology, and infrastructure projects that have enabled his clients to achieve key corporate objectives, improve efficiency, build out capabilities, increase capacity, and enhance their customers' experience. Chris has worked with small business companies through Fortune 500 conglomerates, and his clients benefit from his deep expertise across industries, with focus on the omnichannel retail, consumer goods, and food and beverage sectors as well as in manufacturing, logistics, and distribution. Residing in the United States since 2010, Chris's life and career having started in Australia have taken him throughout Asia, Europe, and the Americas.
Megan Conyers
EVP
Florida Customs Brokers & Freight Forwarders Association
Megan Conyers is the Executive Vice President of the Florida Customs Brokers & Forwarders Association (FCBF). An international business growth and strategy executive, Megan is focused on growing the opportunities for the Florida logistics community through advocacy, education, and strategic community facilitation. FCBF is the most active trade association in Florida representing the import and export community. Under Megan's leadership, the association has recently undergone a complete rebrand, forming strategic partnerships with relevant organizations, growing our education platform exponentially, and reinvigorating membership engagement throughout the state. By hosting open dialogue with various state and federal agencies, FCBF is helping to shape and develop crucial international trade policies.

 Over the last decade, Megan has worked extensively with companies of all sizes to launch and expand throughout the Americas and Europe. Additionally, she has collaborated with various trade and economic development organizations to create thriving business ecosystems by facilitating training opportunities and workshops for business owners and professionals from around the world.
Felipe Cortés
CEO & Co-Founder
Kiwibot
Julian Counihan
General Partner
Schematic Ventures
Julian started a career in technology as a software developer at Fortna where he worked on warehouse control & automation systems. After a period in technology investment banking, he began investing in industrial hardware and supply chain sectors at a venture capital fund in New York. Julian holds an MBA from MIT and a BsC in systems engineering from UVA.
Chris Cutshaw
Director of Commercial & Product Strategy
CH Robinson
As Director of Commercial & Product strategy, Chris is responsible for working with leaders across C.H. Robison to own and execute the commercial strategy for Navisphere Vision, C.H. Robinson's real-time transportation visibility platfrom. Additionally, Chris is responsible for driving growth through the development of new and existing sales channels and supporting the build out of the product roadmap to achieve customer satisfaction and retention. Prior to his current role, Chris was the Global Account Manager overseeing the TMC relationship with Microsoft, as well as, was a member of the global implementation team for our Managed Services division. Chris is a graduate of Bradley University with a major in International Business and currently lives in Seattle, WA.
Hasan Dandashly
President & CEO
Dematic
Hasan Dandashly is President and CEO of Dematic, an Operating Unit of the KION Group, and a member of the KION Group Executive Committee. He joined the company in 2018. With more than 25 years of global leadership experience, Hasan's expertise includes full-cycle profit and loss management, operations excellence and strategy execution through methodical business and culture transformation. Hasan joined Dematic after 20 years of service with General Electric where he was a corporate officer and held a number of P&L leadership positions in the Industrial, Transportation, Power Generation, and Oil & Gas businesses. He Joined GE in 1998 as a software manager for GE's Intelligent Platforms. He then ran GE's Train Management Systems business with its first automated movement planner for freight railroads. Hasan moved to Qatar in 2005 to lead the development of GE's regional technology center. After that, Hasan led GE's Power Generation Services for the Middle East and Africa out of Dubai. In 2012 Hasan assumed leadership of GE Oil & Gas' Global Services business in Florence, Italy where he was promoted to GE officer. He moved to Houston in 2014 to start the Downstream Business that he led for 3 years. In 2017, Hasan led the Oil Field Surface Business of GE and supported the integration of Baker Hughes and GE Oil & Gas. Before joining GE, Hasan was at Honeywell where he started his career as a Research Engineer, then moved to technology leadership positions in Industrial Automation and Aviation. In the 1990s, Hasan led the development of Honeywell's next generation DCS control systems and the innovative on-board and air/ground communications systems for the first Boeing 777. Hasan holds BS and Master's degrees in Computer Science from the Lebanese American University and the University of Minnesota respectively. Hasan is married to Nada and together they are blessed with four children. He enjoys reading, hiking, and running.
Roopesh Das
SVP Digital Acceleration & Innovation
Wallenius Wilhelmsen Ocean & Solutions
Jeff Davidson
Head of Devices Global Supply Chain Network
Microsoft
Steve Davies
Chief Operating Officer
Eve Sleep
Phill Davies
Co-Founder & Commercial Director
Magway
Phill Davies is the Co-Founder and Commercial Director at Magway, a zero-emissions delivery solution that tackles the problem of pollution head-on. Before Magway, Phill worked in the retail and technology sectors focusing on business development and reverse logistics. He has worked with numerous retailers to improve efficiency and value on their returns and clearance goods and processes. Phill spent several years with Deloitte Consulting and Lehman Equity Research providing thought leadership and some of the first written reports on the SaaS business model. He is also active in the start-up space assisting multiple companies with their commercial rollouts.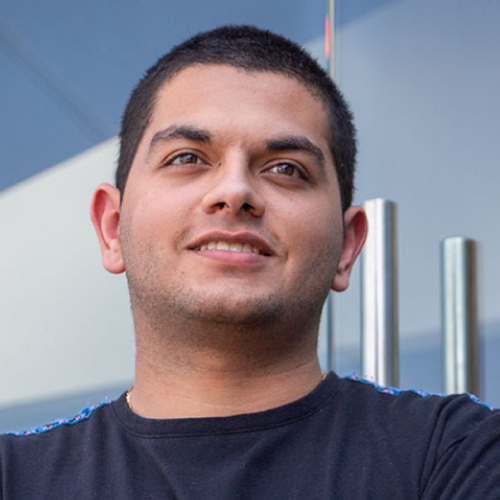 Alfonso de los Rios
CEO & Co-Founder
Nowports
Alfonso is Co-founder and CEO of Nowports, where he charts the company's strategic course, coordinating its departments, and builds a proactive, innovative, and passionate logistics team. He has a solid background in the area of ​​technology, entrepreneurship, and logistics, growing up watching the family business. He worked in Moonshots in Education and as an Full-Stack Engineer in Yewno, at Palo Alto. During his leadership, nowports has been recognized in LinkedIn Top Startups Mexico, Forbes Mexico's 30 Business Promises 2021 by The 100 PRO 2020.
Bart De Muynck
Research Vice President, Transportation Technology
Gartner
Bart De Muynck conducts research in the supply chain area focused on the delivery processes: transportation management, transportation visibility, freight payment, analytics, yard management, vehicle routing and scheduling, and fleet telematics. Mr. De Muynck also researches emerging technologies such as AI/ML, Advanced Analytics, Intelligent Things and Blockchain as they relate to Transportation
Jamin Dick
Head of NA Supply Chain
Alibaba.com
Jamin Dick is the Head of Supply Chain-North America for Alibaba B2B. Mr. Dick has more than 20 years of experience as a leader in the retail industry and enabling global ecommerce for businesses of all sizes. At IBM he led the first ecommerce implementations for many Fortune 100 retailers in the US. He played a key role in automating product design and development for Target's private label business and oversaw the creation of a new supply chain network for Target.com. In 2014 he was instrumental in taking Borderfree public on the Nasdaq. Mr. Dick earned his bachelor's degree from The College of St. Scholastica in Duluth, MN. He is also a thought leader in emerging technologies such as block chain and IOT and their application to real-world business problems.
Michelle Dilley
CEO
AWESOME
Michelle Dilley became the first CEO of AWESOME (Achieving Women's Excellence in Supply Chain Operations, Management and Education) in July 2020. Prior to that, she served as Chief Operating Officer of DSC Logistics, now CJ Logistics America. Michelle joined DSC Logistics in 2017 as Chief Supply Chain Transformation Officer, leading the vision for the company's operating platform of the future and implementing strategic initiatives to deliver continuous improvement. Promoted to COO in 2019, Michelle continued to lead the transformation initiative and was directly responsible for leading DSC's nationwide network of logistics centers and supply chain packaging operations throughout North America. Her prior experience spans the full spectrum of end-to-end supply chain, including strategic sourcing, operations, inventory management, logistics, technology and business/customer process harmonization for companies such LaSalle Bristol, Ascension Health, and Whirlpool Corporation. During her 16-year tenure with Whirlpool, she served in diverse roles such as finance, product development, and procurement, including general manager, global indirect goods & services sourcing. Michelle also serves on the corporate board of STAG Industrial. She received a bachelor's degree in German studies and international business from the University of Michigan and also studied at Schiller International University in Heidelberg, Germany.
Brent Dorfman
Vice President Supply Chain - North America
ASOS.com
Ravi Dosanjh
Head of Customer Supply Chain Enablement
Intel
Ravi Dosanjh is Head of Customer Supply Chain Enablement within his group is responsible for driving customer centric activity across various groups. He is focused on technology and strategies that enable customer experience and supply chain improvements. A veteran of the supply chain industry, Ravi joined Intel in 2019. Prior to joining Intel, he served as executive vice president of International for Armstrong and Associates, executive vice president and member of the board at NNR Global Logistics as well as various roles at DB Schenker, DSV, Expeditors and UPS supporting the technology, energy and equipment sectors.
Gordon Downes
CEO
NYSHEX
Gordon Downes is the CEO of New York Shipping Exchange, Inc. Gordon has well-balanced perspective from all sides of the shipping industry. Prior to joining NYSHEX, Gordon was an executive at SABMiller, a large multi-national shipper. He has also held numerous leadership positions at Maersk Line, the world's largest shipping line, and Damco, a global freight forwarder. Gordon has lived and worked in Asia, Africa, Europe and North America. Gordon holds an MBA from the University of Cambridge, as well as a bachelor of commerce degree majoring in maritime economics and a post graduate degree in maritime law.
Tanja Dysli
Chief Supply Chain Officer
IKEA US
Ben Eachus
CEO & Co-Founder
Flowspace
Evangelos (Evan) Efstathiou
CEO
Skysail Advisors
Evangelos Efstathiou has a proven track record in delivering maritime portfolio advisory and innovative technology, analytics and business process solutions for ship owning and commodity trading companies. As CEO of Skysail Advisors, Mr. Efstathiou works with clients to identify and execute on strategic initiatives. Prior to founding Skysail in 2016, Mr. Efstathiou held positions at Chinsay, SpecTec, Veson Nautical and Marsoft. Mr. Efstathiou holds a Bachelor of Science from Massachusetts Institute of Technology (MIT). He lives in Boston, Massachusetts with his wife Anastasia and daughters Katherine, Aella and Iris. Skysail Advisors is a maritime consulting and technology advisory firm based in Boston, MA. Skysail combines knowledge and know-how of data science and software technologies with deep relationships across shipowners, charterers, private equity and financial institutions to deliver innovative solutions to the maritime, aviation, railroad, commodities and financial technology industries. Over the past 15 years, Skysail's leadership team has worked with over 100 maritime-related firms in the dry bulk, tanker and containership markets as well as numerous niche market segments.
Lior Elazary
CEO
InVia Robotics
Lior has more than 20 years of experience as an executive in internet networking, robotics, software development and enterprise architecture businesses. He has led and directed diverse teams developing everything from back-office systems to core enterprise technologies. Most recently, he co-founded and later sold EdgeCast, a content delivery platform with customers such as Twitter and YouTube. Before that, he co-founded and later sold HostPro (now Web.com), an internet hosting company. Elazary completed a master's degree in computer science at the University of Southern California (USC) with a specialty focus on artificial intelligence. He attended a Ph.D. program in robotics at USC, where he met his inVia co-founders. Their work together sparked a passion for the dramatic effect robots can have in driving efficiency and productivity and, most importantly, in helping people live happier and more fulfilling lives.
James Ephrati
Partner
Lightspeed Ventures
James joined Lightspeed's growth practice in 2019 to lead the reinvestment platform and invest in fast-growing consumer and software companies. James is passionate about helping entrepreneurs scale their businesses into sustainable category leaders. Prior to Lightspeed, James worked at Battery Ventures for several years, focusing on growth and buyout investments in vertical SaaS, IT infrastructure, and consumer industries. At Battery he invested in Mews Systems, Curve Dental, and WebPT's acquisition of BMS. Prior to working in venture, James worked at Moelis & Company, an investment bank, where he advised software and communications equipment companies on M&A and strategic alternatives. Before Moelis, James held roles in Risk at Citi in New York, and in Asset Management at Bedrock Group in London. James studied Economics and Industrial Engineering at UC Berkeley. In his spare time, James plays tennis and saxophone, skis, and loves learning about different cultures while traveling.
Megan Evert
SVP Operations
Flexe
As SVP of Operations, Megan is responsible for the strategy and ongoing development of the Flexe Logistics Operations teams. Her teams are on the front lines, interacting with Flexe users every day, and Megan's focus is uniting Operations with Product & Engineering, Sales, and Marketing to ensure Flexe customers and warehouse providers are happy. Prior to joining Flexe, she oversaw Operations at Chef'n, a Seattle housewares company, where she managed the company through several acquisitions and warehouse transitions. Megan also has experience working on the retailer side of supply chain at Target's headquarters in Minneapolis.
Emily Fan
VP, Supply Chain & Operations
Madison Reed
Michael Farlekas
Chief Executive Officer
E2open
Michael Farlekas joined E2open in 2015 as CEO. In this role, he is responsible for leading the company's overall operations, with direct oversight of sales, marketing, professional services, research and development, and strategy. Michael brings to E2open more than 20 years of sales, marketing and leadership experience in supply chain management and enterprise software. Prior to joining E2open, Michael was the VP and General Manager at Roadnet Technologies (now Omnitracs), the leading provider of last-mile routing and mobility solutions to Fortune® 50 clients. Previously, Michael spent 11 years at RedPrairie (now JDA Software) in roles that included SVP and General Manager, Industrial Business Unit, and VP, Industrial Sales. He also has held senior leadership roles at GATX Terminal Corp (now Kinder Morgan), an operator of petroleum and chemical distribution terminals worldwide, and CSX Transportation, a rail transportation provider offering comprehensive supply chain services. Michael holds an MBA with a concentration in international business from Jacksonville University and a Bachelor of Science degree in mechanical engineering from Fairleigh Dickinson University.
Rick Faulk
CEO
Locus Robotics
Rick leads the executive team with over 30 years of experience in executive management, sales and marketing for some of the world's most successful technology companies such as Intronis, j2 Global, WebEx, Intranets.com, Lotus Development, Mzinga, and PictureTel.Rick leads the executive team responsible for the overall strategy and execution at Locus Robotics. Rick currently sits on various boards including Influitive, and Ntirety and is an advisor to a number of early-stage companies. Past board positions include Yodle, Virtual Computer, Bidding for Good, Skill Survey, BlueRaven and Centive.
Dr. Mattia Fiorentini
Head of Machine Learning and Quantum Algorithms
Cambridge Quantum Computing
Dr. Mattia Fiorentini heads CQ's research on high-impact applications of quantum algorithms for near-term hardware. His main focuses are Machine Learning, Optimization, and financial time-series forecasting. His team's advancements in Quantum Machine Learning (QML) are published regularly in scientific peer-reviewed journals. The QML methods that he and his team have discovered are being applied to address crucial challenges in the Financial, Energy, Manufacturing, Logistics, and Life-science sectors. Previously, Mattia gained a PhD in Theory and Simulation of Condensed Matter from King's College London, where he researched first-principle electronic transport with high-performance computing.
Tom Fiorita
CEO
Point Pickup Technologies, Inc.
Tom Fiorita is the Founder and CEO at Point Pickup Technologies, Inc. He is a former President at Fund Advantage Services, LLC. and was the President & COO at Sursum Capital Management, LLC/ Mr. Florita received a bachelor's degree in Business Management and Marketing at Southern New Hampshire University.
Debbie Fortnum
COO & Co-Founder
Macondo Vision
An operations and technology executive with over 25 years' experience managing global supply chains, operations, and M&A integrations across a variety of companies in both the retail and wholesale channels. Debbie's professional roots in technology have been the basis for her success in driving automation across all aspects of operations. Her solutions have helped direct to consumer businesses rapidly scale to meet explosive growth. Having led many transformational initiatives, Debbie understands that optimizing operations and delivering a great customer experience are driven first from the efforts of an engaged workforce. It is the intersection of that engaged workforce and technological innovation that becomes the game changer.
Chuck Frank
President
AHS
Chuck Frank is President of Advanced Handling Systems (AHS), LLC which is a material handling and supply chain systems integrator located in Erlanger, Kentucky. He attended Northern Kentucky University with a focus in Business Administration. Chuck's career at AHS began in 1988 traveling the country installing and overseeing field work as a Project Manager. In the mid 90's, Chuck was offered and accepted a position in sales working with AHS's customers to provide solutions to assist with their growth initiatives. In this role, Chuck was responsible for the success of each project, from strategic planning through implementation and post Go-Live Support. As the company continued to grow, Chuck assumed the role of President and is now focused on vision and strategic direction for the company.
Noam Frankel
CEO, Founder
FreightFriend
Noam Frankel is founder and CEO at FreightFriend, a data-powered truckload procurement solution that helps shippers, brokers, and carriers build and manage relationships in a trusted ecosystem and then match the right capacity to the right freight.
Eric Fuller
President and CEO
U.S. Xpress Enterprises, Inc.
Eric has served as Chief Executive Officer since March 2017 and as President since March 2018. In 2018, he led the company through its initial public offering on the New York Stock Exchange and, beginning in 2019, built two new operating models from the ground up: a first-of-its-kind digital fleet, Variant, on the asset side, and Xpress Technologies, our reimagined brokerage division, on the third- party capacity side. With the support of Eric's leadership, Variant built and deployed a fleet orchestration platform, Vector. This technology connects vital logistics data with live freight markets, helping to strategically position trucks to satisfy customer demand. Vector also gets drivers home on time and a more reliable income, meaning they can plan for their future, better support their families, and know they're valued for the hard work they do. Eric has also shepherded the launch of Xpress Technologies, which utilizes acquired and purposefully developed technologies to build and scale a digital freight marketplace. Through carrier optimization, Xpress Technologies better supports shippers as they face supply chain volatility. Eric is passionate about advancing technology across the entire industry, supporting investments in autonomous trucking and fuel cell technology. He's also leading company and industry conversations around corporate responsibility and inclusion and diversity.
Carsten Funke
CEO
Picavi US Inc.
Carsten Funke is the Chief Sales Officer and shareholder of Picavi. He joined the Aachen-based company in 2016 and formed it to be the market leader in AR for logistics. Since early 2019, Funke took the position of CEO at the US subsidiary, Picavi U.S. Inc.
Tom Galluzzo
CTO & Founder
IAM Robotics
Tom is the Founder and CEO of IAM Robotics. He has over 15 years of experience in autonomous robotics. Previously, Tom worked with Carnegie Mellon University, Harris Corporation, the Air Force Research Laboratory, Boeing and other organizations. During his career, Tom developed autonomous systems for air, land and sea. He built robots to compete in major competitions including the Intelligent Ground Vehicle Competition and the DARPA Grand Challenge. Several of Tom's robots have won in the areas of navigation, autonomy and design. Tom also co-founded OpenJAUS, a technology company that develops software for the Joint Architecture for Unmanned Systems (JAUS). OpenJAUS is the market leader in providing JAUS solutions to the defense industry. Tom holds a PhD in Robotics from the University of Florida and a BS in Aerospace Engineering from Embry Riddle Aeronautical University, with minors in Computer Science and Mathematics.
Roberto Gandolfo
Vice President of Logistics
IFood
Roberto Gandolfo is Vice President of Logistics at iFood, the leading foodtech in Latin America. Since 2016, when he joined the company, he led the commercial and operations teams and structured the Logistics area with the objective of offering new services to the restaurants and improving the experience of partner delivery companies. Previously, Gandolfo was the co-founder and general director of hellofood Brasil, in addition to having worked for companies such as Itaú BBA, Engevix Engenharia S.A. and Instituto Desenvolvimento Logístico - INDELOG (Logistic Institute). Graduated in Industrial Civil Engineering from the Federal University of Santa Catarina, he has a postgraduate degree in Business Administration and Management from Stanford (USA).
Javier Garcia
Director
Femsa Ventures
Javier joined FEMSA in 2014 after +6 years of service with Bain & Company. In 2018 he founded FEMSA Ventures, the Corporate Venture Capital fund within FEMSA (ticker: FMX), where he has been serving as Managing Director. FEMSA Ventures exists to help entrepreneurs build great companies through collaborations between the best startups and FEMSA's business units. Prior to that position he worked for the strategic planning and corporate development team, where he led corporate projects to capture organic and inorganic growth opportunities for FEMSA and its portfolio companies. Javier has been an active participant in multiple panels and conferences throughout Latin America's corporate VC ecosystem, including events organized by Global Corporate Venturing, ABVCAP, APEX, AMEXCAP, MIT, among others. Javier was born and raised in Monterrey, Mexico. He enjoys his family time with his wife Betty and their three children, and his current hobbies include barbequing, building (and crashing) radio-controlled model cars, and collecting (and sometimes using) power tools. He holds a master's degree in Business Administration from Cornell University's Johnson Graduate School of Management, and a Bachelor of Science in Mechanical Engineering from Tec de Monterrey.
Christopher George
Chairman and Co-Founder
SUBTA
Chris is a serial entrepreneur who has successfully launched and managed seven businesses. Most recently, Chris has channeled his passion into the subscription industry as the Chairman of the Subscription Trade Association.
Chris Georgen
Chief Architect, Co-Founder
Topl
As Founder and Chief Architect, Chris has helped steered Topl from its inception as an idea to one of Texas's leading blockchain startups. Together with Topl's CEO & CTO, he leads the design of the only impact and sustainability focused blockchain in the world and engage with partners and clients across 6 continents. Before starting Topl, Chris obtained degrees in Mathematics, Chemical Physics, and Philosophy from Rice University. During this time at university, he performed research resulting in 3 co-authored papers focused on emergent phenomena in complex systems and developed many of the models that would come to define Topl's blockchain approach.
Brian Glick
CEO
Chain.io
Brian Glick has made a career of simplifying complex supply chain and trade compliance IT challenges. Whether analyzing complex coding issues or rationalizing the compliance impacts of a vendor direct drop ship program, Brian brings a rare combination of executive perspective and deep technical knowledge to today's supply chain challenges. From the early days web based visibility platforms and into today's cloud revolution, Brian has been an active leader in each phase of the connected supply chain evolution. With a focus on retail and apparel supply chains, Brian has brought his expertise to bear as an IT leader both within logistics service providers and through independent software companies.
Elram Goren
Founder
Fabric
Elram Goren is CEO and co-founder of Fabric. He has led the company from its inception in 2015 through its first deployments and now is at the helm of its rapidly scaling operations. Before co-founding Fabric, Elram served as a Major in the Israeli Defense Forces managing R&D teams and multidisciplinary operations in the Intelligence Technology Unit. He is a graduate of the elite Psagot Excellence Program. Elram holds a Bachelor of Science in Physics and Electrical Engineering from the Technion-Israel Institute of Technology and an MBA from Tel Aviv University.
Marc Gorlin
CEO & Founder
Roadie
Marc Gorlin is the founder and CEO of crowdsourced delivery platform Roadie, which he launched in 2014. Roadie puts unused capacity in passenger vehicles to work by connecting people with items to send with drivers heading in the right direction. The Atlanta-based company works with consumers and businesses across almost every industry to provide a faster, cheaper and more scalable solution for same-day and urgent delivery. Before launching Roadie, Marc co-founded and served as chairman of Kabbage Inc., which provides working capital to small and medium-sized businesses. It was acquired by American Express in 2020. Prior to that, Marc co-founded VerticalOne Corporation, a content personalization service that was sold to S1 Corporation (NASDAQ: ACIW) for $166 million. In 1996, Marc was a co-founder and an original board member of Pretty Good Privacy ("PGP"), a company formed to commercialize one of the most prevalent security standards on the Internet, popularized in the book The Girl with the Dragon Tattoo. Marc helped launch PGP and oversaw its financing, growth and eventual sale to Network Associates in December 1997. Marc is a UGA graduate and an active speaker on serial entrepreneurship, innovation and venture funding. "
Ozan Gozbasi
Co-Founder, Chief Algorithms Officer
Optiyol
Ozan is Co-Founder and CEO of Optiyol, which builds solutions for route optimization and execution for last-mile and long-haul transportation. Ozan received his M.Sc. degree in Operations Research and Ph.D. degree in Industrial Engineering from Georgia Institute of Technology. He has more than 15 years of experience in algorithm design for large-scale optimization problems. Prior to Optiyol, Ozan worked as an Algorithm Design Engineer at SmartOps, Pittsburgh (acquired by SAP) to develop enterprise-grade software for multi-stage inventory optimization.
Scott Gravelle
CEO
Attabotics
Scott Gravelle is an automation veteran who is currently the founder, CEO, and CTO of Attabotics, a robotics-based supply chain system for modern commerce. Attabotics has been adopted by global brands like Nordstrom and retailers across apparel, food & beverage, home goods, and more, who choose Attabotics to streamline their fulfillment centers, reduce carbon output, and stay competitive. Scott started Attabotics in July 2016 with only a pitch deck and CAD models and has since grown the company to more than 210 employees. Attabotics has been recognized by TIME's Best Inventions, Fast Company's Most Innovative Companies, and was named to the CNBC Disruptor 50 list in 2020 and the CNBC Upstart 100 list in 2019.
Todd Greener
SVP, Global Supply Chain
Foot Locker, Inc.
Todd Greener has served as Senior Vice President ̶ Global Supply Chain since October 2018. Todd is responsible for customer fulfillment, distribution center operations, transportation, and private label operations across the Company's 8 brands. Previously, Todd was Senior Vice President, Supply Chain at Advance Auto Parts and led distribution center operations, transportation, and enterprise safety/risk management. Prior to Advance Auto Parts, Todd spent over 20 years at General Electric including General Manager, Distribution Operations at GE Appliances and General Manager, Service Parts Supply Chain at GE Transportation. He also held supply chain and finance roles in GE Lighting, GE Corporate, and GE Aviation. Todd has a Bachelor of Science degree in Electrical Engineering from Rose-Hulman Institute of Technology.
Chris Groseclose
Chief Fulfillment Officer
Crutchfield Corporation
Chris Groseclose holds the role of Crutchfield Corporation's Chief Fulfillment Officer. Crutchfield is a leading CE retailer that has been providing high quality products, service, and support for 47 years; and has won Bitrates' "Circle of Excellence Platinum Award" for 21 years in a row. Prior to Crutchfield, Chris held a VP of Operations role with Shenandoah Growers. Shenandoah Growers is a leading provider in fresh-cut culinary herbs throughout the US; providing product to a wide variety of retail and wholesale chains such as; Wegmans, Giant, Kroger, Publix, Sysco Walmart, Food-lion etc. Shenandoah Growers is a pioneer in introducing robotic greenhouse technology to the US market.
Adit Gupta
Co-Founder & CEO
Lula
Rita Hansen
CEO
Onboard Dynamics
Rita Hansen is the CEO of Onboard Dynamics, a company that is leading the transition from conventional energy fuels to the next generation of energy fuels to power our truck transportation needs and provide critical solutions for the natural gas and renewable natural gas industries. Rita is an Industrial Engineer by training and has over 30 years of executive and technical management experience in a diverse range of industries. Since 2006, she has specialized in startup and early phase environments with an emphasis on domestic and international opportunities in the energy arena.
Ryan Hanson
CRO & Co-Founder
Dispatch
Ryan Hanson is the CRO & Co-founder of Dispatch, a B2B delivery platform that uses technology to connect customers with nearby independent contractor drivers to deliver parts and packages to the final destination. An upgrade to the traditional courier space, Dispatch makes the last-mile delivery process efficient, transparent, and reliable. Ryan is responsible for driving revenue growth and enabling teams across the business to Deliver More* for stakeholders. This has led Dispatch to receive recognition on lists such as: #5 on Forbes' Best Startups to Work For, CNBC's Top 100 Companies in the World to Watch, and Minneapolis/St. Paul Business Journal's Best Places to Work. Prior to Dispatch, Ryan led high impact growth initiatives for NBC SportsEngine and Verizon Wireless
Mark Harris
CEO
HeroWear
Mark Harris is the CEO and co-founder of HeroWear. A driven entrepreneur with an innovator's mindset, Mark leads a team of experienced engineers, ergonomists, and manufacturing experts bound to a single vision: Design exosuits that improve the health, safety, and productivity of workers worldwide through HeroWear's Workforce Wearable's. Mark currently serves on the Advisory Board for Vanderbilt University's Center for Technology Transfer and Commercialization and has three degrees from Vanderbilt University: a B.S. in Molecular and Cellular Biology; a Ph.D. in Cancer Biology; and an MBA from the Owen Graduate School of Management.
Ludwig Hausmann
Partner
McKinsey & Company
Ludwig leads strategic, corporate finance, and transformation projects for transport and logistics clients, with a focus on airlines and airports, parcel and express, freight forwarding, contract logistics, and shipping. He serves as one of the firm's lead experts and speakers for the express and air cargo spaces. He has developed McKinsey's client outreach publications and knowledge on the issues of unlocking growth, profitability, and better capital efficiency across the transport and logistics sectors. Within e-commerce logistics, Ludwig has enhanced McKinsey's perspectives on new delivery trends, such as same-day, on-demand, e-grocery delivery, cross-border shipping, and e-commerce fulfillment. He has a deep understanding of the need for companies to venture into new business models or markets, supporting European and Asian parcel companies in re-establishing themselves as e-commerce enablers, for example. Prior to joining McKinsey, Ludwig worked at law firm Freshfields Bruckhaus Deringer LLP in Frankfurt and New York, where he advised transportation clients on all legal aspects of M&A transactions and regular fleet and asset-investment programs.
Matt Heider
CEO
Nautilus Labs
Matt Heider is CEO of Nautilus Labs, the technology firm advancing the efficiency of ocean commerce through artificial intelligence. Prior to Nautilus, he built the sales and account management team at Andela, a global software engineering firm as the company scaled from 50 to 500 people. He has also held sales and client leadership roles at IBM Watson. Matt graduated from The George Washington University with a BA in Political Science; he received his MBA from The Foster School of Business at the University of Washington. Matt currently resides in New York.
Walter Heil
SVP Business Americas
Locus.sh
Walter Heil, Senior Vice President- Business at Locus, is responsible for the company's business expansion across the Americas. He has over three decades of experience in successfully building and executing growth strategies for leading technology companies in Transportation Management, Logistics, Supply Chain Management, like IBM, BluJay, AT&T, Axway, and Parade. As a Global Supply Chain software executive, he has successfully executed B2B Integration of solutions across markets as well as buy and sell-side M&A strategy.
Kyle Henderson
CEO
Vizion
Mr. Henderson is a repeat entrepreneur and veteran of product management, development, and design. His latest venture, Vizion, supports digital transformation in supply chain and logistics by providing web services and data streams that power door-to-door freight visibility solutions
Hans Hickler
CEO
Ellipsis Advisors
Hans is the founder and CEO of Ellipsis Advisors, LLC, providing C-Level advisory services and executive coaching. In the last 12 years, he has served as CEO on three multinational corporations. Hans brings with him more than 25 years of experience in the transportation, express, and logistics industry, having started his career in the ocean transportation business. Prior to starting his own business, Hans was Chief Executive of Asia Pacific for Agility Logistics, where his responsibilities spanned more than 20 countries, over 7,000 employees, and where he served on Agility Logistics' Global Management Board. He also served as DHL's CEO for Global Customer Solutions, leading development and sales across major verticals of customer solutions across the DHL Supply Chain, Warehouse & Distribution, and Forwarding and Express Business Units. Prior to that role, Hans was CEO of DHL Express USA, CEO of APL Logistics, and served on the Global boards of both organizations. Hans studied at Brown University in the United States. He has lived and worked in Europe, the United States, Latin America, Asia and the Middle East. He is known for his leadership skills in building effective cross-cultural teams and for achieving significant growth and profitability. Hans is a recognized leader in the Logistics and Transportation industries, has sat on various industry Boards, and led his organizations to numerous industry awards and recognitions. In 2009, Hans received the prestigious Executive of the Year Award by the Strategic Account Management Association. He is actively involved in the field of social entrepreneurship. In his work with Ashoka, Hans supports and advises social entrepreneurs worldwide and is also involved in significant work being done to promote understanding of the importance of empathy in business. He leverages that experience to give his clients perspectives on embedding concepts of social profit and shared value into their business planning. It also allows him to provide guidance and coaching on the important element of work/family balance. Mr. Hickler is a member of YPO and the Ashoka Support Network. In addition to his blog, Hans has published 50 Words and is releasing his second book, Our Stories Matter, in the summer of 2014 – both books address raising self awareness of values and empathy.
Chuck Hickman
Global Talent and Development
Dura-Line
Chuck Hickman is the Global Talent and Development Leader for Dura-Line. In this role, he is accountable for all things related to talent – talent acquisition, learning and development, performance management, and succession planning. Additionally, Chuck is responsible for enterprise-wide organizational development and employee engagement initiatives. Expanding upon the Dura-Line Listening Strategy by partnering with Butterfly.ai, the monthly InTouch Survey provides an outlet for employees to let management know how they feel and what they are thinking. Chuck has worked in the field of talent management and learning for nearly 30 years.
Steve Hornyak
Chief Revenue Officer
BrightDrop
Steve recently joined BrightDrop as Chief Revenue Officer, responsible for developing the company's sales and marketing strategy, partnering with customers to grow a new delivery ecosystem. Before joining BrightDrop, Steve was Chief Commercial Officer at Fabric. While at Fabric, Steve helped clients improve their logistics with automates micro-fulfillment centers. In addition to Fabric, Steve has held various executive and senior management roles with Symphony Retail, Trax Retail, Brickstream/Nomi (now Teledyne FLIR), Clarus, SQL Financials and PwC. Steve earned his bachelor's and master's degrees from Virginia Tech.
Clyde Hutchinson
Partner
Journey Partners
Clyde is currently a partner at TEAM ABC, a global venture capital fund focusing on air, land and sea transportation and tourism. The fund looks to support innovators with solutions making transport more efficient and/or sustainable. Through his consultancy firm, Journey Partners. Clyde has led several international innovation and startup programs such as Propeller, Shannon, Ireland's aerospace, aviation and travel accelerator backed by Boeing; and Viva Air Labs, Latin America's first innovation hub for aviation based in Medellín, Colombia. He's also an experienced mentor and evaluator having worked with EIC Accelerator, BlueInvest, EIT Digital, IRIS, and Enterprise Ireland. Clyde spent his early career as an academic researcher working at University of Cambridge, Imperial College and Tokyo University
Joel Ifill
Founder & CEO
DASH Systems
Joel Ifill is a career engineer, innovator, inventor and entrepreneur. Born and raised in Michigan he received his undergraduate degree in Welding Engineering from Pennsylvania College of Technology and has spent over 10 years in a variety of engineering roles for diverse industries including; Aerojet focusing on precision guided munitions, and Bettis Atomic Power Laboratory developing next generation nuclear reactor technology. He specializes in the intersection of new technology, automation, and critical safety environments holding multiple patents in diverse fields from mechanical engineering, to welding engineering, to aerospace engineering disciplines. In 2017 he founded DASH Systems with the mission and vision to perform next day deliveries anywhere on the globe. This vision is accomplished by enabling precision commercial air drops that allow any aircraft to safely launch and land cargo mid flight. With Joel as the CEO DASH Systems has been at the forefront of the growth and expansion of precision air drop technologies including numerous patents, deployments into multiple hurricanes and active disaster recovery efforts, department of defense contracts, and commercial deliveries to service rural remote and hard to reach communities.
Mike Indresano
Chief Business Officer
The FRONTdoor Collective
John Janson
Senior Director, Global Logistics
SanMar
SanMar is an award-winning supplier of apparel & accessories. Founded in the beautiful Pacific Northwest, SanMar has passionately & successfully served the imprinted sportswear market for 45+ years. John has 20+ years of experience piloting global logistics for industry leading companies including, MWI Animal Health/AmerisourceBergen, Bodybuilding.com, Micron and Micron PC. He is known to be a results driven executive, who invests in his team with strong relationship and team building skills. John's ability to operate both strategically & tactically across multiple facets of company operations has made a difference with customers domestically & internationally. His career has given him quality, experienced knowledge of all aspects of global transportation, distribution & logistics. He is a graduate from Boise State University and has been married to his wife, Susan, for 39 years with 2 daughters & 4 grandchildren
Charlie Jatt
Head of Commercialization for Trucking
Waymo
Charlie Jatt is the Head of Commercialization for Trucking at Waymo, an autonomous driving technology company with a mission to make it safe and easy for people and things to get where they're going. As the Head of Commercialization for Trucking, Charlie is responsible for commercialization efforts for Waymo Via, Waymo's trucking division, including defining and executing the go-to-market strategy, managing business development and partnership efforts with fleets, and ensuring operational success for commercial deployments. Previously, Charlie was Waymo's Head of Strategy and Business Operations. Prior to Waymo, he worked at Bain & Company, where he consulted for a number of industries, across a wide array of capabilities, such as strategy, operations, pricing, and organizational design. Charlie holds a B.S. in Engineering Physics, with a focus in Computational Science, from Stanford University.
Eric Johnson
Senior Editor, Technology
IHS Markit
Eric Johnson is the JOC's Senior Editor, Technology, where he leads coverage and analysis of technology's impact on global logistics and trade. Johnson regularly reports on how shippers, carriers across all modes, and logistics companies use software, as well as new concepts impacting core freight transportation processes like procurement, execution, visibility, and payment. Johnson is a regular presenter and moderator at industry events and webinars. Prior to joining the JOC in May 2018, Johnson spent 13 years with American Shipper in a variety of roles, most recently covering logistics technology and leading the production of a series of benchmark studies on the logistics industry. Johnson has a bachelor's in journalism from the University of Wisconsin and a master's in international business from the University of Leeds, UK. He has lived and worked in Southern California, the UK, and India, and now resides in the Washington, D.C., area.
Michael Johnson
CEO & Founder
Sea Machines Robotics
Michael Gordon Johnson is a man captivated and driven by industry and the oceanic domain. A Texan, marine engineer, Merchant Marine officer, 3x entrepreneur, he holds a primary goal of building progressive and sustainable innovation for modern society. Michael is the founder and CEO of Sea Machines, a USA-based tech company that is a leading provider of autonomous control & intelligent perception systems for marine vessels. The company brings new opportunities to the established domains of marine commerce, marine science, and marine recreation. In 2019, the company launched the SM series to the global marine market, autonomous and remote command systems for workboats, utility craft, and security vessels. To make this possible, Michael has raised over $32 million in venture capital from leading funds and corporations. Michael holds a marine engineering degree from Texas A&M University and has led many major offshore oil & gas and marine transportation and vessel salvage projects around the globe. Prior to starting Sea Machines, he was a Vice President at Crowley Maritime and their affiliate company, Titan Salvage, where he wrote the proposal to raise the wrecked COSTA CONCORDIA cruise ship, a successful and profitable project that earned over $1.3 billion in revenue. Michael is also a conservationist and knows that humanity should live with the planet not on it, and as the dominant species on this world we have the explicit moral responsibility to protect other kind, their habitats and ensure nature's balance. He happily resides near Boston, Massachusetts with his wife and 2 sons.
Chris Jolly
Founder
Freight Coach Enterprises
Chris has 15+ years of experience within transportation with the bulk of his experience in freight brokerage. He is the founder of Freight Coach Enterprises and the host of "Coffee w/#TheFreightCoach" podcast. His experience within freight brokerage includes operations, sales, and leadership ranging from start-ups to one of the largest brokerages within transportation. His passion is training and development of sales and operations professionals within transportation.
Sara Jones
SVP
New Vista Acquisition Corp
Sara Jones is a strategic leader with a proven track record delivering innovation investment strategies, strategic partnerships, and new venture initiatives to drive the future of mobility. Ms. Jones currently serves as Senior Vice President at New Vista Capital, an investment platform focused on emerging technologies in Aerospace and Defense. Prior to New Vista, Ms. Jones drove innovation investments, partnerships, and new venture initiatives in the future of mobility and emerging technologies at The Boeing Company. She served as Innovation Director, Digital & Emerging Aviation in Boeing HorizonX, the company's innovation and venture capital group. There, she led teams responsible for deploying rapid test & learns and proof of concepts leveraging advanced technologies, including autonomy, electric propulsion, artificial intelligence, machine learning, virtual reality, and blockchain, to create new disruptive solutions in advanced air mobility, drone services, regional electric mobility, aircraft services, and the passenger journey. While at HorizonX, she also launched the company's first Urban Air Mobility pilot in an international market and sourced and developed partnerships with mobility startups, including helping establish Boeing's supersonic business jet Joint Venture with Aerion Supersonic. Ms. Jones also served in strategy management for Boeing Global Services, leading teams responsible for commercial services strategy and major digital partnerships strategy for the enterprise. Prior, she led key innovation initiatives at Boeing Commercial Airplanes, including working with senior leaders of the $60B business unit to spearhead BCA's 2050 Vision – setting the organization's long-term vision, strategy, and key future mobility investments. Prior to Boeing, she worked in corporate strategy and management consulting, developing research-driven business and customer strategies for Fortune 100 companies, including Microsoft, UPS, T-Mobile, Outerwall, and Nordstrom. She also has extensive experience in the start-up sector as a founder and advisor. Ms. Jones serves as a VP on the Board of Trustees of Pacific Northwest Ballet and was recently honored in Puget Sound Business Journal's "40 Under 40". She received a BA in Political Science from NYU as a Martin Luther King Jr. Scholar and an MBA in Entrepreneurship and Finance from University of Michigan, Ross School of Business as a Consortium Scholar.
Ben Jones
CEO & Founder
Ohi
Ben Jones is the Founder of Ohi, the next- generation e-commerce fulfillment solution enabling e-commerce brands to offer their customers a premium, environmentally responsible, same-day delivery experience through a data-driven inventory management platform and micro warehousing. Jones started his career in Sales and Trading at HSBC, where he built a $20m annual revenue business from scratch and quickly became a rising star in the industry. Everything changed after a serious back injury, which left him temporarily paralyzed and requiring a major spinal operation. During the 16 months recovery that followed, Jones was unable to walk far or carry anything heavy and therefore became increasingly reliant on e-commerce. The frustration of having to wait 3–5 days to receive online orders vs. being able to get them same-day in stores made him realize that e-commerce was increasingly falling behind Amazon. In order to bridge this gap, Ben left banking to pursue his dream of solving that pain point.
Dr. Stephen Jordan
Principal Research Manager
Microsoft
Dr. Stephen Jordan, is both a luminary in the quantum community, and can also talk about how companies are developing quantum-inspired algorithms to solve real-world problems today. Stephen Jordan is a principal research manager in the quantum systems group at Microsoft and holds an adjunct faculty affiliation at the University of Maryland. His research is primarily in quantum computation, especially quantum algorithms and quantum complexity theory. He now leads a team at Microsoft applying disruptive technologies, both quantum and classical, to hard computational problems for Microsoft's customers. He is also the author and maintainer of the quantum algorithm zoo.
Pawan Joshi
EVP, Product Management & Strategy
E2open
Pawan Joshi joined E2open in 2003 and currently serves as Executive Vice President, Product Management & Strategy. In this role, he is responsible for corporate strategy as well as product and technology strategy. Pawan works closely with customers to understand and address their complex and evolving supply chain needs while ensuring alignment across customer-specific solutions, E2open products, and the overall company goals and strategic direction. He is also responsible for the evaluation of new technologies and products along with E2open's acquisition strategy. Pawan has been with E2open for over a decade and has held multiple leadership roles in Product Management, Professional Services and Sales. Prior to serving at E2open, he spent three years at i2 Technologies in Product Management, where he helped companies in the manufacturing, transportation and retail sectors optimize key business processes for maximum profitability. Pawan received his undergraduate degree from the Indian Institute of Technology (New Delhi) in manufacturing sciences and engineering. He then completed his master's degree in manufacturing systems engineering and ultimately his Ph.D. in industrial engineering at the University of Wisconsin-Madison. Pawan has also taught graduate courses in manufacturing systems and distributed supply chains.
Ansgar Kadura
Chief Services Officer & Co-Founder
Wingcopter
Ansgar Kadura is Co-Founder of Wingcopter and the company's Chief Services Officer. He earned a Bachelor of Science Degree as Industrial Engineer, specialized in Electrical Engineering and Information Technology. With his broad and deep knowledge base he evolves Wingcopter from a drone manufacturer to a full service provider.
Peter Kalogiannis
CTO & Co Founder
Airflow
Peter has spent over 15 years developing unique aircraft and spacecraft. He led the avionics development team for Virgin Galactic's SpaceShipTwo commercial suborbital spacecraft. As a Flight Test Engineer he planned and conducted complex flight test programs for the spacecraft system, and served as copilot on the vehicles. Peter also served as the Aircraft Integration and Test Lead for the Airbus Vahana eVTOL program to build a cutting-edge autonomous electric aircraft proof-of-concept demonstrator. He was Pilot In Command for the aircraft's first flight and subsequent development. Peter then joined Uber Elevate, and worked to operationalize Urban Air Mobility in complex real-world environments, before co-founding Airflow at CTO. He's now developing a new type of aircraft specifically designed to enable cost-effective same day e-commerce by moving goods quickly through the middle mile directly between logistics facilities, skipping traditional airports.
Ali Kamil
CTO and Cofounder
Wise Systems
Ali specializes in employing big data and system dynamics–based models to identify patterns of human mobility. Ali brings deep entrepreneurial and tech strategy consulting experience, and is a graduate of the MIT Media Lab and the Harvard Kennedy School, with a Bachelor of Science in Computer Science from the Georgia Institute of Technology.
Harshad Kanvinde
Global Practice Head | Supply Chain
Slalom
Harshad leads Slalom's Global Supply Chain practice. He has helped clients in several industry sectors including Consumer Products, Retail, Aerospace, Automotive, and Technology, address their thorniest strategic problems though Strategy Development, Business Model Innovation, and Supply Chain Transformation. Prior to Slalom, Harshad worked at Amazon in their Fulfillment by Amazon (FBA) business, where he focused on Inventory Allocation and Transportation initiatives to improve Seller experience, increase product selection on the platform, and reduce outbound shipping cost. Prior to Amazon, Harshad worked at Ernst & Young (EY), where he helped start a Joint Venture (JV) business with Procter & Gamble (P&G) to commercialize P&G's manufacturing and product development know-how. Additionally, he led several large scale manufacturing transformation initiatives at Fortune 500 CPG companies.
Shefali Kapadia
Lead Editor of Supply Chain Dive and Transport Dive
Supply Chain Dive
Shefali is a lead editor at Industry Dive. She oversees the publications Supply Chain Dive and Transport Dive and covers topics including logistics, supply chain operations, trade, manufacturing, freight and trucking. She was previously a broadcast producer covering political and government news. Shefali enjoys cooking, eating, traveling (when there's not a pandemic) and defending her home state of Delaware.
Elliot Katz
Co-Founder & Chief Business Officer
PhantomAuto
Having worked in the autonomous vehicle space since its infancy, Elliot has a multi-faceted viewpoint as a result of his work on both the business / strategy side and legal / policy side of the sector. Before Phantom Auto, Elliot was chair of the autonomous vehicle practices at two of the largest law firms in the world, where he counseled global companies on autonomous vehicle business and legal matters. An advocate for the broad and safe deployment of autonomous vehicles, Elliot speaks at AV events throughout the world, and has discussed his views with The New York Times, The Wall Street Journal, BBC, NBC Today Show, CBS This Morning, CNBC, Forbes, Bloomberg, Wired, Reuters, and TechCrunch.
Jack Kennedy
Co-Founder & CEO
Platform Science
Jack Kennedy is the founder and CEO of Platform Science. Previously, Jack was the President of Qualcomm Enterprise Services, and the President of Omnitracs, Inc., the leader in vehicle telematics, through its sale in 2014. Prior to Qualcomm, Jack served at News Corp where he held roles as the Executive Vice President of News Corp Digital Media, Executive Vice President of Fox Interactive Media, and Senior Vice President of Fox Network Group. During this period, Jack oversaw activities leading the digital transition of News Corp from a traditional media company into a "digital first" organization. During his tenure, he was part of the joint Fox/NBC Universal team that created the joint venture now known as "Hulu," and the launch of one of the digital advertising technology companies, The Rubicon Product (RUBI:NASDAQ). He was responsible for a $2B+ portfolio of over two dozen digital assets. Jack retired as a commander in the U.S. Navy Reserves in 2016, after serving as a founding team member of DiUX, the Department of Defense's recently established Silicon Valley presence. His career included multiple combat deployments, tours in Washington D.C. which included serving on the staff of U.S. Senator John McCain, and as the Aide de Camp to the Vice Chairman of the Joint Chiefs of Staff. Jack holds a BS in Economics and Engineering from the United States Naval Academy and an MBA from the Harvard Business School and was a Legis Fellow of the Brookings Institution. He currently serves on the Board of Directors for ATN International, Inc. (ATN: NASDAQ) -
Shawn Kerrigan
COO & Co-Founder
Plus
Shawn Kerrigan, Ph.D., is COO and Co-founder at Plus. Under his direction, the company is developing self-driving trucks to enable large-scale commercialization of autonomous transport. Prior to Plus, Shawn was CTO and Co-founder of a hardware and software company in the solar industry. His earlier experience includes investment work at Bridgewater Associates, as well as strategy and operations work at McKinsey & Company. Shawn earned his Bachelor of Science degree from University of Illinois at Urbana-Champaign. He received his Master's and Ph.D. in Engineering from Stanford University, where he conducted research across engineering and computer science, and first worked with artificial intelligence technology.
Kamron Khodjaev
Chief Commercial Officer & Co-Founder
Koop Technologies
Kamron Khodjaev is the Co-Founder & Chief Commercial Officer at Koop Technologies. Kamron works with partners in the autonomous mobility & robotics space across various use cases, helping them with risk management and insurance needs. Additionally, at Koop, he builds partnerships with leading insurance carriers to bring new & innovative products to the fast-growing autonomous mobility & robotics market. Before co-founding Koop, Kamron spent several years in Venture Capital investing in novel health-tech companies and was the Head of Business Development at Propel. He supported the company's growth through partnerships with Risk Retention Groups and commercial auto insurance carriers.
Larry Klein
VP Logistics
Bringg
Larry has over 20 years of experience leading sales, customer service, and operational teams in the transportation and logistics space, having worked in management for RR Donnelley Logistics, Echo Global Logistics, DeliveryCircle, and 1st Choice Delivery. He has spent his career developing solutions in the supply chain, healthcare, retail, and distribution industries for many large enterprise organizations. Currently, he manages Bringg's logistics efforts with a focus on helping organizations better navigate their final mile operational and technology options.
Mike Klepfer
COO
Bloomscape
Mike Klepfer is currently the Chief Operating Officer at Bloomscape and sits on several e-commerce company advisory boards. Previously, Mike was the COO at both Jaanuu and The Black Tux. Mike has more than 25 years of experience in leading organizations and projects within diverse consulting and industry environments that have included multiple operating locations across the US, Asia and Mexico. Leading operations for several small PE/VC backed ventures as well as enterprise companies that include Motorola, Deluxe Laboratories and Amazon, he has a unique set of skills geared specifically toward operational excellence, operational turnaround and startup situations. Throughout his career, he has developed a wide array of supply chain disciplines and been recognized in key senior executive roles within both the manufacturing and fulfillment industries. Born and educated in Chicago, Mike earned his Bachelor's degree from Northern Illinois University, relocated to Los Angeles in 1999, completed his MBA at the University of Redlands in 2001 and currently lives with his wife and three daughters in Orange County, CA.
Janan Knust
CEO & Co-Founder
KLog.co
Audacious and visionary are two words that correctly describe Janan Knust. Investor and advisor in various companies, this seven-language-speaking entrepreneur is today focused on the logistics world, where through talent and technology he´s disrupting the freight industry. Focused on innovation and deep know-how of the industry, with stubborn focus on data and tech platforms, he founded KLog.co, today LATAM's main digital freight-tech company with presence in Chile, Peru, Bolivia and soon to be opening in Colombia and Mexico. Besides, as a sought out speaker Janan dedicates time to giving talks and sharing thoughts on how the future of logistics will be like, his view on how to tackle the digital transformation of the region and how with focus on talent success can be achieved, telling his own story as an example.
Asparuh Koev
Founder
Transmetrics
Asparuh Koev is a successful serial entrepreneur with a proven record of building companies and leading them to success and a founder of Transmetrics. Asparuh is responsible for the vision and direction of Transmetrics, managing the whole team and ensuring that it works efficiently, helping with the sales and customer presentations, securing funding to enable further development of the company, and setting the moral and ethical example within the company. He is also the key business expert with 18 years of experience servicing the transport market and an extensive network within cargo transport companies.  Prior to starting Transmetrics, he had founded Sciant AG, a software outsourcing company in Sofia, Bulgaria. Under Asparuh's guidance, the company grew to 350 employees and $7 million revenue per year. At the time, the company was named second best employer in Bulgaria. In 2007, the company achieved a profitable exit for its shareholders when it was sold to VMWare and became VMWare Bulgaria. Asparuh also founded IntelliCo Solutions, a consultancy company servicing the cargo transport market. As a Managing Partner, Asparuh grew the company to 18 employees. Among its customers, IntelliCo Solutions has Fortune 500 clients delivering IT projects in $1 million-$20 million range. The company still successfully operates today. Asparuh has a combination of technical and business background. He holds a bachelor's degree in Computer Science from the American University in Bulgaria and an MBA degree from the Vlerick Business School in Belgium (with Great Distinction).
Vesa Koivumaa
Director of Americas, Wartsila Ventures
Wartsila
Vesa Koivumaa is Head of Growth, Americas for Voyage, division of Wärtsilä a global leader in smart technologies and complete lifecycle solutions for the marine and energy markets. Vesa's areas of focus and responsibility are the exploration of strategic maritime solutions and technological growth opportunities. Over 20 years in a variety of senior executive and management positions including at Wärtsilä, Vesa's primary areas of impact include: Integration and Harmonization of European Companies into the Americas Network Security, OEM, Complex Project Management, and Customer Experience Management (CX). Prior to Wartsila, Vesa worked as VP, Channel Management in San Francisco for Stonesoft, Americas, an IT security company acquired by Intel's subsidiary McAfee. Member of the Board, Maritime Blue, State of Washington and The Finnish American Chamber of Commerce, Greater Houston where he serves as President. A native of Finland, Vesa holds an MBA in International Business with a focus in Finance & Banking from the George Washington University.
Krenar Komoni
CEO & Founder
Tive
Always seeking to bring new ideas (invisible) to market (visible), Krenar Komoni has developed breakthrough ideas in data analytics, logistics, and electronics design for nearly 20 years. As an innovator and market leader, he has successfully developed and lead cross-functional teams while enhancing business performance in sales, finance, supply chain logistics, distribution, and manufacturing. Most recently, Krenar founded the Global Supply Chain Visibility company Tive and serves in the CEO role. Tive is a cloud-based platform that uses IoT sensors to capture critical real-time shipment sensor data as products are shipped worldwide. Krenar embodies the leadership, management, and vision necessary to deliver market innovation, drive growth, and unlock hidden potential. Previously, Krenar worked at BitWave Semiconductor, developing the world's first software-defined radio (SDR), Eta Devices, an MIT-based startup developing highly efficient cellular base stations, and has provided consulting services for various Fortune 500 companies on chip and system-level wireless design. Outside of work, Krenar served as a Support Coordinator for the IEEE Region 1 Student Activities Committee (SAC), where he mentors students on leadership and entrepreneurship topics. At Norwich University, Krenar earned a BS in Computer Engineering and Mathematics and was the president of Tau Beta Bi Association's Vermont Beta Chapter and the IEEE Student Branch President. Krenar earned his MSEE from Tufts University and BS in Computer Engineering and Mathematics from Norwich University.
Maron Kristofersson
Founder
Aha
Maron is an experienced entrepreneur with global private and public company experience across multiple industries and continents. Maron is the CEO and co-founder of Aha, which builds online marketplace businesses with instant deliveries. The company's first marketplace is now the leading instant delivery marketplace for grocery, hot food and retail goods in Iceland. The company is on the frontier of the energy transition in Iceland where Aha deliveries only using electric cars or drones. Maron has spoken at numerous conferences globally about the future of drone deliveries, the energy transition, last-mile logistics and the future of retail.
Jonas Krumland
CEO
Logward
Jonas is a lifelong logistics pro, having founded Logward in 2018 as a Supply Chain Management as a Service solution, driven by a digital 4PL cloud. His career began with a dual course of study at Leschaco, a global freight forwarder active in Ocean Freight, Air Freight, Tankcontainer shipping, and Contract Logistics. After working through various functions and levels at Leschaco, Jonas ascended to Head of Global Business Transformation in 2016, taking responsibility for the firm's global digitalization efforts. Born in Oldenburg, Germany, Jonas combines a small-town work ethic with global experience to consistently innovate for clients and colleagues. Outside of the office, he can be found working on fix-up projects, racing forklifts, or cooking a great steak.
Inna Kuznetova
CEO
1010data
Inna Kuznetsova is a CEO of 1010data, the leading provider of cross-enterprise data analytics tools for retail, CPG and financial markets. 1010data helps customers to rapidly transform data into knowledge and adjust their businesses to the fast changes in the market. Inna also serves on board of Global Ports Investments Plc (LSE: GLPR), which operates container terminals in the Baltic and Far East basins, where she chairs the Nomination and Remuneration committee Until its recent acquisition by E2open, Inna was the President and Chief Operating Officer of INTTRA the largest digital network and analytics provider for ocean shipping industry, processing over a quarter of containers in global trade. Prior to joining INTTRA Inna was the Chief Commercial Officer of CEVA Logistics and before that, the global VP, Marketing & Sales, Systems Software at IBM where she spent 19 years in a variety of global roles with a primary focus on technology-driven innovation, fast sale-up and returning business back to growth. Her prior boards include Sage (LSE: SGE), the top software company on FTSE100 list providing small and medium sized organizations with business management software and Avantida, a privately-owned SaaS company in Belgium. Inna completed her MS and Ph.D. study in mathematics at the Moscow State University and MBA in Columbia Business School. She is a frequent speaker on technology-driven innovation and an author of two bestselling career books in Russia.
Yves König
Head of Smart Urban Logistics
Swiss Post
Pierre Laguerre
CEO & Founder
Fleeting
Pierre Laguerre is an entrepreneur in transportation logistics who has over 17 years of experience in the space. While generating more than $5M in revenue through his transportation ventures, Pierre has successfully mentored young men who have gone on to earn their commercial drivers licenses. He has also facilitated growth in his peers who now own their own trucking and dispatch operations. As a Haitian-born migrant, Pierre found his entrepreneurial passion in trucking. He started his journey as a truck driver. Since then, he's earned the honor of becoming the first Black man to max out an SEC approved equity crowdfunding campaign. After excelling in the Quake Capital startup accelerator, Pierre has gone on to win pitch competitions with Harvard University, Chamillionaire, Kyrie Irvin and Damon John, all while being a calm collected head-of-household for his three young children.
Mike Larsson
EVP & President, Americas Region
Dematic
As President of Dematic's Americas Region, Michael is responsible for accelerating growth and driving a market leading presence in the US, Canada and Mexico. As Dematic's largest geographical market, the Americas Region is home to over 5,000 employees and the company's largest installed base footprint. Michael ensures we achieve customer expectations and outcomes through a focused approach on sales, service and execution across the region. Michael joined Dematic in this role in 2021. He came to Dematic from ABB where he most recently served as Senior Vice President and Managing Director of Automotive in ABB's Robotics and Discrete Automation business unit. Previous to that role, Michael also served as a Group Vice President and Head of Robot Systems, leading ABB's turnkey solutions offerings to customers across global geographies in electronics, automotive, aerospace, and consumer goods clients. Having lived and worked on four continents, Michael brings a diverse leadership background to Dematic.
Marie-France Laurin
Director of Business Development, GenerationAV
Stantec
Marie-France leads business development activities for Stantec GenerationAV™, our autonomous vehicle (AV) consulting arm focused on accelerating AV adoption. Passionate about new mobility, she's spent most of her career exploring mobility trends, technologies and providers, and synergies between them to help people bring ideas to life. Work in AV technology, ride sharing, the internet of things (IoT), and smartphone tech have prepared Marie-France for the next big mobility revolution. She believes in the power of AVs and the new mobility ecosystem to enhance communities through improved accessibility and affordability. Building on industry best practices, she knows people are what ultimately drives the success of any mobility program. Through collaboration and integration, we can bring about a safer and more equitable world driven by the evolution of mobility.
Daniel Laury
CEO & Chief Product Officer
Udelv
Daniel Laury is the co-founder and CEO of Udelv, the world leader in autonomous deliveries. In 2016, after identifying a gap between the advancement of autonomous driving technology and the state of the delivery industry, he put together a team of top engineers and created the world's first driverless vehicle for public roads. With his team, he coordinated the world's first public road autonomous delivery in January 2018. By 2019, after releasing its second generation vehicle, Udelv has successfully completed more than 6,000 automated deliveries on behalf of a variety of retailers that include Walmart in Phoenix, AZ, and XL Parts in TX. Prior to founding Udelv, Daniel co-founded LuckySurf.com, the 17th most visited site in the world by December 2000, raised $40M in funding, and successfully sold it in 2008. He then founded LSF Interactive, a digital marketing agency. In 2010 and 2013 LSF was recognized as one of Inc. Magazine's fastest-growing private companies in America. In 2012, under his leadership, LSF Interactive acquired the Geary Group to form Geary LSF, one of the world's leading independent digital marketing companies, with a roster of brand clients across the U.S. and Europe, 240 people, 8 offices in the US and Europe and over $120 million in media under management. That same year Advertising Age ranked Geary LSF as the 4th largest search marketing agency in the U.S. After leaving Geary LSF, Laury became an investor in high tech and founded The Explorer Group, a VC fund and accelerator for exponential technologies, with investments in early stage companies. Daniel's early career includes service as a naval officer; a Board Member of Dassault Development; a founder and CEO of Probag SA, an airport equipment company selling a patented luggage protection equipment to airlines and airports around the world; and a manager with the prestigious Wall Street bank Brown Brothers Harriman & Co. He holds an MBA from top French business school ESSEC and was Co-Chair of SEMPO San Francisco. He founded and is Chairman of the Board of Halt Homelessness, a nonprofit organization to combat homelessness in San Francisco. Halt Homelessness recently struck an exclusive deal with The Salvation Army to build a large transitional housing facility in the SOMA district in San Francisco in view of sheltering thousands of homeless people and re-introducing them into life. Daniel is a husband and proud father of four, a patron of the SF MOMA, the SF Symphony and the SF Opera. A native of France, Daniel is a dual citizen of the United States and the European Union and speaks four languages.
Cosimo Leipold
Head of Partnerships
Nuro
Cosimo Leipold is Head of Partner Relations at Nuro, responsible for new business development and ongoing partner management. Cosimo manages Nuro's business strategy and partnerships discussions to bring the first fully unmanned, on-road vehicle for local deliveries to market. Prior to joining Nuro, Cosimo spent 6 years at Capital One, serving as Senior Business Manager for Partnerships Client Development, and previously held a number of leadership positions across industry and consulting. Cosimo earned an MBA from the University of Chicago's Booth School of Business and a B.A. in Economics from Northwestern University.
Andrew Leto
CEO & Founder
Emerge
Andrew has been in the logistics industry since 2003 when he founded GlobalTranz after serving 5 honorable years in the U.S. Navy. Having built a reputation for providing some of the best technology in the industry, GlobalTranz quickly became one of the top-10 Truckload and LTL brokers in the U.S. with over a billion dollars in sales. Andrew also founded 10-4 Systems, a truckload and visibility platform which sold to Trimble in 2016. Currently, Andrew is focusing on his third endeavor – Emerge – a cloud-based shipping platform and marketplace helping logistics professionals to more efficiently procure and manage their overflow truckload capacity. Andrew resides in Phoenix, Arizona with his wife and two children.
David Li
Principal
Avanta Ventures
David is a Principal at Avanta Ventures, where he invests in early stage mobility and fintech companies. David is passionate about working with great entrepreneurs leveraging technology and unique insights to drive meaningful change across large industries. Prior to joining Avanta Ventures, David was a venture investor at Longitude Capital, where he invested in and partnered with growth stage venture businesses. David also spent time at Pivotal Software, where he was part of the product operations team for the Pivotal Cloud Foundry platform. He started his career in investment banking at Lazard, where David advised companies from early stage startups to multinational corporations on M&A transactions. David received his MBA from The Wharton School at The University of Pennsylvania and holds a BS in Business Administration from UC Berkeley.
Sergey Litvinenko
CEO & Co-Founder
Koop Technologies
Joachim Lohse
CEO, Founder
Ampcontrol
Joachim Lohse is the Founder and CEO of Ampcontrol, an AI-powered software to optimize the charging of electric vehicles. Since 2019, he has worked with charging networks, utilities and fleet operators to reduce total charging costs and ensure a reliable operation. His team of energy engineers and data scientists are pioneering the future of EV charging. Before Ampcontrol, Joachim was an energy consultant at PwC and worked with energy companies and utilities on energy transition strategies. Joachim also worked for global companies such as Siemens and Mercedes-Benz.
Mary Long
Managing Director, Global Supply Chain Forum
Haslam College Of Business At The University Of Tennessee
ary Long is the Managing Director of Global Supply Chain Institute's Supply Chain Forum at the University of Tennessee, Knoxville's Haslam College of Business. Mary is a board advisor, lecturer, writer, international speaker and also serves on the editorial board for Supply Chain Management Quarterly. She has built an extensive supply chain career, most recently, as the Vice President of Logistics and Network Planning at Domino's. Her responsibilities have spanned global end to end supply chains and her areas of interest include advancing digital supply chain agility and accelerating humanitarian supply chain relief.
Rudi Lueg
Managing Director North America
Exotec
Rudi Lueg, Managing Director of Exotec North America, is responsible for leading Exotec's expansion into the North American market. Exotec is a global robotics company, building Goods-to-Person (GTP) systems based on 3D robot fleets for fulfillment centers. The company recently raised a $90M funding round and supports leading retailers and brands such as Gap, Decathlon, and Ariat. Rudi has three decades of experience in the supply chain industry, including leadership positions at KNAPP, Fortna, and SDI among others. He holds a Master of Science in Computer Science and Industrial Engineering from Georg Simon Ohm University in Nuremberg, Germany.
Thomas Madrecki
Vice President of Supply Chain
Consumer Brands Association
Nabil Malouli
VP Global Ecommerce
DHL
Nabil Malouli is a global multi-disciplinary Innovation leader combining Corporate Executive experience, Startup Advisor & Investor, Consultant & Speaker. He is VP, Global E-commerce for DHL where he leads the innovation, strategy and product development of its e-commerce solutions. Nabil was formerly VP, DHL Customer Solutions & Innovation where he oversaw the development of innovative solutions to support Fortune 500 companies doing business globally. He has deep practical experience on solutions related to new technologies enabling customer centricity, digitalization, automation, big data and robotics. Nabil is passionate about innovation, e-commerce, supply chains, customer centricity and entrepreneurship and a regular speaker on the conference circuit. He also serves as an advisor to high growth start-ups, accelerators, NGOs and Universities. He holds a Master's degree in International Trade from the International Business School of Montpellier in France
Andy Marsh
President and CEO
Plug Power
Andy Marsh joined Plug Power as President and CEO in April 2008. Under his leadership, Plug Power has been a leading innovator in the alternative energy field, helping create an entirely new hydrogen fuel cell (HFC) market in the material handling space as the world moves towards electrification in mobility applications. This new market has proven to be one of the first successful endeavors to commercialize HFC technology, and today, the firm's fuel cell solutions, including its GenKey suite and ProGen engine line, are leveraged by global marketplace leaders such as Amazon, Walmart, and Carrefour to power industrial electric vehicles. As President and CEO, Marsh plans and directs all aspects of the organization's goals and objectives, and is focused on building a company that leverages Plug Power's combination of technological expertise, talented people and focus on sales growth to continue the company's leadership stance in the future alternative energy economy. Under his leadership, Plug Power continues to spearhead hydrogen fuel cell innovations in both mobility and stationary applications, and his ability to generate revenue growth of more than 296 percent since 2012 has landed Plug Power on Deloitte's Technology Fast 500TM list in both 2015 and 2016. Previously, Mr. Marsh was a co-founder of Valere Power, where he served as CEO and Board Member from the Company's inception in 2001, through its sale to Eltek ASA in 2007. Under his leadership, Valere grew into a profitable global operation with over 200 employees and $90 million in revenue derived from the sale of DC power products to the telecommunications sector. During Mr. Marsh's tenure, Valere Power received many awards such as the Tech Titan award as the fastest growing technology company in the Dallas Fort Worth area and the Red Herring Top 100 Innovator Award. Prior to founding Valere, he spent almost 18 years with Lucent Bell Laboratories in a variety of sales and technical management positions. Mr. Marsh is a member of the Board of Directors for the California Hydrogen Business Council, a non-profit group comprised of organizations and individuals involved in the business of hydrogen. He holds an MSEE from Duke University and an MBA from SMU. In August/September 2017, Mr. Marsh was invited to join the Global Hydrogen Council as well, an international council of major auto manufacturers which is focused on the proliferation of hydrogen fuel cell technologies.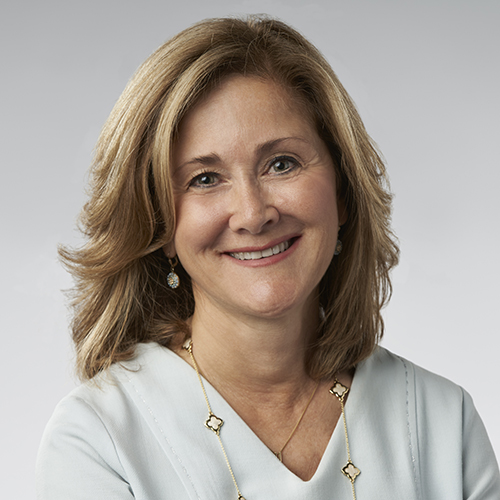 Azita Martin
VP and GM Artificial Intelligence for Retail & CPG
NVIDIA
Azita leads NVIDIA's artificial intelligence initiatives for the Retail and CPG industries. In this role she is responsible for NVIDIA's global go-to-market strategy, building the ecosystem of software, system integrators and hardware partners and the execution of growth strategies for NVIDIA's Retail vertical. In addition, Azita's team is responsible for building NVIDIA's retail software platform, that enables developers at both NVIDIA customers and ecosystem partners to build disruptive AI applications faster
Hugh Martin,
CEO
Lacuna Technologies
Gary Master
COO
DC Velocity
A corporate executive that has over 30 years of experience and contacts in the material handling, logistics, and supply chain industry to draw upon. Insightful and experienced in current and future trends as they relate to the overall supply chain this knowledge is sought after to assist companies in positioning their company for growth. On the management and ownership team of two start-up media brands (DC Velocity and CSCMP's Supply Chain Quarterly, both of which have seen a level of success in the marketplace that is simply unheard for new media brands. Both of these brands have risen to true thought leaders in their respective industries. In addition, as a consultant partnered with over 200 companies to assist them in increasing their sales, identifying merger targets, researching new products and opportunities in the marketplace as a whole. Enhanced client's overall effectiveness in marketing, communications, and business development. He has gained some excellent market insights and knowledge of what works and what doesn't. Instrumental in launching the first "TV" program for the logistics industry. Move It! Debuted on February 6th, 2012 at MODEX 2012
Marina Mayer
Editor-in-chief
Food Logistics And Supply & Demand Chain Executive
Marina Mayer serves as Editor-in-Chief of Food Logistics and Supply & Demand Chain Executive, a position she's held since January 2020. Marina is an experienced B2B journalist with 13-plus years in the food and beverage space; nine of those years specifically in supply chain and logistics. She manages the entire Supply Chain Network brand, including print, digital, e-newsletter, social media, marketing campaigns, sales projects, social media, webinars and more. Marina establishes editorial direction of the brands; assigns, proofs and executes content; manages freelancers and expert columnists; helps manage the brands' corporate and executive awards programs; and stays abreast of industry trends and technologies. She also presents at industry conferences and client sales meetings, works alongside art, production, marketing and sales and helps oversee SCN Summit (SCNSummit.com) and Supply Chain Learning Center (SupplyChainLearningCenter.com). Connect with Marina on LinkedIn @marinamayer and/or via Twitter @MarinaMayer.
Ellis McCue
CEO
Territory Foods
Ellis McCue is the CEO of Territory Foods, a venture-backed, fresh food platform that brings artisanally crafted healthy food from local chefs and restaurants directly to customers. Territory is a fresh take on the food preparation and distribution industry, providing chef-prepared meals with nutritionist-approved menus to support dietary preferences, powered by a proprietary personalization algorithm. Territory utilizes 90k points of data each week to identify key trends in wellness, culinary, and protein vectors and leverages its unique model to drive an industry-leading 4 week innovation cycle from data to plate. Territory marries Ellis' belief that consumer led design yields disruptive growth to traditional industries with her personal belief that delicious food should be healthy.
Maureen McWhite
CEO & Founder
4Gen Consulting Services
Dr. McWhite is the owner and Founder of 4Gen Consulting Services LLC. She has been in the Information Technology industry for over 30 years in various capacities within the private and public sector. Dr. McWhite is passionate about helping small and medium business, particularly within the supply chain transportation sector (trucking, maritime, air, and rail), to develop and maintain a strong cybersecurity posture in this rapidly evolving technology landscape.
Dr. Tekin Mericli
Co-Founder & CTO
Locomation
Dr. Tekin Meriçli is a well-rounded roboticist with in-depth expertise in machine intelligence and learning, perception, planning, and manipulation. He is a co-founder and the Chief Technology Officer of Locomation. Formerly he was a Special Faculty / Commercialization Specialist at the National Robotics Engineering Center (NREC) of the Robotics Institute (RI) at Carnegie Mellon University (CMU) where he was a Senior Robotics Engineer before. At NREC, he has assumed various responsibilities including lead engineer role to make major contributions to projects on autonomous and semi-autonomous ground vehicles (CAT Pathfinder), mapping, state estimation, and operator assist systems (FHWA Snowplow), perception and motion planning for aerial robots (DARPA ALIAS), search and rescue robots (CHIMP for DARPA Robotics Challenge), and industrial automation and process improvement (Harsco). Prior to joining NREC as full-time staff, he was a Postdoctoral Fellow at the Human-Computer Interaction Institute (HCII) at CMU, leading the efforts on building intuitive and expressive interfaces to interact with semi-autonomous robotic systems that are intended to assist elderly and disabled, and a Postdoctoral Fellow at the RI at CMU, leading the Assistive Dexterous Arm (ADA) project at the Personal Robotics Lab, and working on the high degree-of-freedom manipulation planning skills of the CHIMP robot at NREC for the DARPA Robotics Challenge. He received his Ph.D. degree from the Department of Computer Engineering at Boğaziçi University, Turkey, and his MSCS degree from the Department of Computer Sciences at The University of Texas at Austin, USA. His research interests include intelligent mobile robots, autonomous vehicles, robot perception, planning at multiple abstraction levels, applied machine learning, multi-agent systems, developmental and cognitive robotics, and computational neuroscience. He has over 40 publications in these areas, including best paper award recipients. For over a decade, he has worked on various robotic platforms including soccer-playing quadrupeds and bipeds, wheeled tour guide and service robots, autonomous wheelchairs, intelligent assistive robotic manipulators, state-of-the-art search and rescue robots, and autonomous urban and military ground vehicles. His knowledge and expertise in developing robust and efficient robotic systems have been sharpened through his participation in and contribution to various intelligent robotics competitions such as RoboCup, the DARPA Urban Challenge, the MAGIC UGV Competition, and the DARPA Robotics Challenge. He has also been very active in AI and robotics communities, serving as a referee and programme committee member of over 30 conferences and journals as well as co-organizing several national and international workshops, conferences, and competitions, including the RoboCup 2011 Istanbul event. He also serves on the Internal Advisory Board of the International RoboCup Federation. More information on his work can be found on his website at https://tekin.mericli.com.
Petere Miner
President
CoLoadX
Petere Pamela Miner: entrepreneur, inventor and logistics industry leader. Founder CoLoadXTM and FutureFreightTM. Logistic leadership roles at Hewlett-Packard, Amazon, Cisco, and Silicon Valley startups. Petere has spent her career dancing on the tipping point of the digitalization of the supply chain, putting data and technology to work in all aspects of logistics from risk-thinking to prescriptive analytics and interoperability.
Matt Motsick
CEO
RPA Labs
Matt Motsick is a three-time founder and investor who enjoys building innovative, high growth companies. He has been on almost every side of supply chain in the logistics industry: trucking, warehousing, third party logistics, transportation management, and international forwarding. In 2007, he decided to start a software company that provided international shipping quotes in seconds. Motsick became CEO and co-founder of Catapult International, which was one of the first logistics software companies that was developed as a SaaS, web-based system. He and his team built the company from three employees to over 150 within eight years. In 2015, Catapult was acquired by the Dubai based firm, Mercator Solutions, a spinoff from Emirates Airlines. Motsick currently serves as CEO and co-founder of RPA Labs (www.rpalabs.com). RPA Labs develops Software Bots that automate manual tasks for supply chain and logistics companies. Conversations, documents, and workflows can be automated seamlessly with Software Bots bridging the connection between raw data and operating systems. By reducing the amount of time spent manually managing processes, RPA Labs' solutions allow key staff members to reclaim countless hours each week to focus on developing new business strategies and personalizing customer experiences.
Romain Moulin
CEO
Exotec
Romain Moulin is the CEO of Exotec, a company he co-founded with Renaud Heitz in 2015. As a former robotics architect and technical engineer at GE and BA Système, Romain spent 10+ years immersed in deep technology systems before he shifted his attention to solving the challenge of retail warehouse automation. He was born and raised in France and graduated from a top French engineering university, SUPAERO.
Niall Murphy
CEO & Co-Founder
EVRYTHNG
Niall Murphy is CEO and co-founder of EVRYTHNG, linking every consumer product to the web and helping consumer product brands to run their businesses differently by knowing what their products know. A computer scientist by training, Niall is a technologies, serial entrepreneur, and angel investor with 25 years of experience in innovation and future thinking. At EVRYTHNG, Niall leads the company's contribution to the World Economic Forum as a Technology Pioneer and is a member of the World Economic Forum's prestigious Global Innovators community. Passionate about the use of data and digital intelligence to create a more sustainable planet, EVRYTHNG recently won Fast Company's 2020 World Changing Ideas award for bringing transparency to the consumer products industry. A frequent speaker at venues around the world including TED, Niall is an avid mountaineer and resides in Switzerland with his wife and children.
Jason Murray
CEO and Co-Founder
Shipium
Jason is co-founder and CEO of Shipium where he guides the company's vision towards becoming the world's best ecommerce supply chain platform. Prior to founding Shipium, he spent 19 years at Amazon in roles such as VP of Retail Systems and VP of Forecasting & Supply Chain. He owned the software and operations that power Prime, Subscribe & Save and Pricing. He is a University of Washington grad, and an engineer at heart who loves solving complex scaling problems.
Erik Muttersbach
Co-Founder & Managing Director
Forto
Erik is a serial entrepreneur and experienced CTO with more than 10 years of experience in building software. In the past years, he has founded tech companies with a diverse focus, ranging from beacon technology for museums to big data cloud platforms. Having built three companies from scratch and consulted various tech companies and Venture Capitalists, Erik knows the ins and outs of the startup ecosystem. Erik has graduated from Technical University of Munich with a Master in Computer science. He also holds an Honours Degree in Technology Management from the Center for Digital Technology and Management Munich.
Brad Nail
Partner
Converge Government Affairs
Brad Nail is one of the most battle-tested and highly-respected policy and regulatory affairs professionals in the United States, having recently been involved in the passage of legislation enacting statewide regulatory schemes for Uber Technologies Inc.'s business in over 40 states. Brad served not just in an oversight role, but also as the principal advocate negotiating many of those efforts "on the ground" across the country. Prior to his senior role with Uber, Brad worked in a senior role with Enterprise Holdings, Inc., the world's largest car rental company. At Enterprise, Brad was responsible for the ground-up development of the insured claims subsidiary within Enterprise's billion-dollar insurance and self-insurance operation. After building this function for the company, Brad oversaw claims in regions throughout the U.S. and Canada.
Khaled Naim
CEO & Co-Founder
Onfleet
Gautam Narang
CEO & Co-Founder
Gatik AI
Gautam Narang is the co-founder & CEO of Gatik, a technology company with a mission to deliver goods safely and efficiently using autonomous vehicles. Gatik focuses on B2B short-haul logistics for the retail industry, and has established the first autonomous Middle Mile logistics network in North America serving multiple Fortune 500 customers including Walmart and Loblaw. Before founding Gatik, Gautam led multiple high-profile teams building diverse robotic systems from moon rovers and self-driving cars to off-road autonomous vehicles and bomb-disposal robots. He has over 12 years of experience in robotics and AI from research at CNRS, NREC, Honda R&D, and Waseda University. He holds a Masters in Robotics from Carnegie Mellon University.
Ehsan Naseri
Head of Fulfillment Technology
Walmart Canada
Vallab Nayak
CEO & Founder
Aersys Inc
Vallab is the Co-Founder and CEO at Aersys, Inc. With a background in Industrial and Systems Engineering and experience leading cutting edge robotics research at the university level, Vallab has made it his mission to democratize automation for the retail and logistics sectors. At Aersys, his team is developing technology along with an innovative business model that will make industrial robotics simple, affordable, and flexible for businesses of all sizes. Vallab is also a mentor and advisor to several startups and university accelerators.
Adriano Negrão
Vice President Logistics
Anheuser-Busch InBev
Supply chain professional with more than 20 years' experience performed at ABInbev, leading the supply chain design, S&OP, last mile logistics, cost optimization and building a strong pipeline in more than 14 countries in Middle Americas for the past 3 years. Recently appointed Global Supply Chain Transformation VP for ABInbev. Graduated in Civil Engineering at USP in Brasil and Executive Trainings at the MIT and Standford.
Coby Nilsson
CEO, Co-Founder
Enveyo
Prior to co-founding Enveyo, Coby had oversight and ownership of Adobe's Partner Integration Platform. Working with brands like Ford Motor Company, Amazon, NASDAQ, and Symantec, he pioneered high value enterprise technology & data integrations to more fully inform and drive the right business decisions. Coby co-founded Enveyo in 2010. He serves as CEO, driving the overall strategy, vision, and execution for the company. As an established thought leader in data analysis, optimization, business development, and SaaS company revenue growth, he frequently participates as an advisory/panel member and speaker at events focused on startup growth and leveraging big data and analytics to drive intelligent business decisions.
Will O'Donnell
Managing Partner
Prologis Ventures
William ("Will") O'Donnell leads Prologis Ventures, the venture capital, innovation and corporate development arm of Prologis. With over 22 years of experience in both real estate and technology, he heads efforts to invest in cutting-edge technology for supply-chain logistics and real estate. Will joined legacy AMB in 2003 and established a successful track record of building and acquiring investment platforms and companies globally. He has led some of the company's more complicated transactions, including the restructuring of six of Prologis' private equity funds representing more than $4.5 billion in assets; privatization of G. Acción; establishment of two strategic capital vehicles; and AMB Property Corporation's investments and ventures in India, China, Mexico, Singapore and Korea. Will brings private equity fund management expertise including capital raising, joint venture negotiation, asset management, work-outs, and debt structuring, as well as acquisition and development experience throughout Asia, Europe and North America. Prior to joining AMB, Will was Director of Acquisition Solutions at Acxiom Impact, a leading digital marketing company, and a management consultant at Cambridge Technology Partners. Will received his Bachelors of Arts in English and Spanish from Duke University.
Loudon Owen
CEO & Chair
DLT Labs
Loudon Owen is Chair and CEO of DLT Labs, a global leader in the development and delivery of enterprise blockchain technologies and solutions that enables the transformation and innovation of complex multi-stakeholder processes. Loudon Owen co-founded McLean Watson Capital, one of Canada's premier venture capital firms and has been an early investor, director and founder of a host of transformative public and private companies with deep cross-sectoral experience in technology, media, mining, real estate, and intellectual property. He was Chair of i4i, the inventor of xml meta data technology which won the largest patent infringement victory upheld by the US Supreme Court. Loudon holds a BA, JD and MBA (INSEAD).
Raimund Paetzmann
VP Corporate Real Estate
Zalando SE
Raimund Paetzmann is VP Corporate Real Estate at Zalando SE in Berlin and focuses on Real Estate Management, Construction, Architecture as well as all building-related employee services like Building Operations, Security, Office, Travel and Event Management. He joined Zalando in 2017 to support the growth of the company's office, retail and logistics Real Estate portfolio. Previously to joining Zalando he built and led the Amazon EMEA real estate team, which was involved in the strategic network planning and design of the European Fulfillment Network. He has pioneered introducing new buildings and a new type of advanced e-commerce logistics network across Europe. He also contributed significantly to the new generation of European Fulfillment Warehouse types. Since June 2018, he has also been Deputy Chairman of the Logistics Real Estate Committee of the German Property Federation ZIA.
Neha Palmer
CEO
TeraWatt Infrastructure
Neha Palmer is the Chief Executive Officer and co-founder of Terawatt Infrastructure. She has over two decades of leadership experience in the energy industry. Most recently, she led energy strategy for Google's global data centers. As the first hire focused on data center energy, Neha built out and led the team developing electric infrastructure and electricity procurement for the global fleet, covering dozens of sites over four continents. Key achievements include making Google the largest corporate buyer of renewable energy in the world, and the first company of its size to achieve 100% renewable energy for operations, which it has done since 2017. Prior to Google, Neha held leadership roles at Pacific Gas and Electric, and worked as an investment banker at Goldman Sachs. Neha will bring her deep expertise in building out rapidly growing fleets of large-scale, energy intensive infrastructure to the emerging heavy EV charging asset class. This new segment is on track to outpace even the incredible growth data centers have seen over the last decade. Neha holds an MBA in Finance from the Kellogg School of Management at Northwestern University, and a BS in Civil Engineering from California Polytechnic State University at San Luis Obispo.
Verónica Pascual Boé
Managing Director
ASTI Mobile Robotics Group & ABB Robotics AMR Global Solution Center
Endowed with sound international training in management and technology, Verónica Pascual started her professional career internationally (Paris, London) in the multinational industrial group Bouygues. In 2004, she joined the family business project, ASTI, having held various positions in the company. In late 2006, she was on the General Management and in 2008 she decided to buy one hundred per cent of its shares, a turning point that set a new trajectory and direction in the business. Further to this move, Verónica Pascual led a complete change management process which has entailed a major growth in billing, a great drive towards globalization and the boosting of R&D to ensure technologically advanced, proprietary solutions. This has allowed, inter alia, strategic framework agreements to be reached worldwide with regard to the automation of internal logistics' processes for multiple multinationals in the industrial sectors such as automobiles, food, pharma & cosmetics and aeronautics. The company provides automated logistics' solutions for large industrial groups, allowing a major boost in the competitiveness of its processes. This is possible through Automated Guided Vehicles (AGVs) which facilitate the efficient movement of goods in industrial environments. Since July, the Burgos-based company has joined the ABB Group as its Autonomous Mobile Robot Global Solution Center, led by Pascual, with whom it has begun a new journey to take engineering to the next technological, industrial and global expansion level. Verónica Pascual is still the chairperson of the ASTI Foundation, a foundation created for the development of STEM talent from early ages with various programs. What's more, she is a member of the prestigious global network of high-impact entrepreneurs Endeavor. She is also a member of the Board of Directors of different companies, Telefónica and GAM, as well as of the Faculty Board of the University of Burgos, Caixa Castilla y León and on the Advisory Board of ImaginBank.
Raj Patel
Sr. Director, 3PL Global Industry Strategy
Blue Yonder
Raj Patel is a supply chain leader and strategist who specializes in transformation, optimization, and continuous improvement along the end-to-end supply chain. In his current role, Raj leads the Global 3PL industry strategy for Blue Yonder, where he is in charge of identifying market trends, developing supply chain solutions, and growing the 3PL practice area through Blue Yonder execution offerings. His experience includes 25 years impacting top/bottom lines in Fortune 500 companies by leading and directing high-performance supply chain and business-aligned initiatives, including at UPS, The Home Depot, William Sonoma, and XPO Logistics. In addition, Raj is a technology leader and change agent who has developed business case rationalization and executed Warehouse (WMS), Transportation (TMS) and Procurement software packages in diverse industries, including 3PL, hi-tech, CPG, telecom, food/beverage, hospitality, healthcare, utilities, banking, and retail.
David Pepper
CEO
Next Generation Robotics
David Pepper is CEO of Next Generation Robotics, the leading provider of optimization solutions for fleets of warehouse robots. A game theorist by training, he received his PhD from the Stanford Business School and subsequently ran a strategic consulting company, with clients including Fortune 100 firms, the Treasury Department, the World Bank and the CIA
Kendra Phillips
Vice President New Products & CTO, SCS/DTS
Ryder System, Inc.
Kendra Phillips is Chief Technology Officer and Vice President New Products for Ryder System, Inc, a Fortune 500 commercial fleet management and supply chain solutions company. In this position, she is responsible for overseeing the evaluation, development and deployment of new technologies and digital products for the Supply Chain and Dedicated Transportation Solution businesses. Previously at Ryder, Kendra was Group Director of Southeast Operations for Dedicated Transportation Solutions (DTS), responsible for a $175M P&L and over 1,200 employees. While running the Southeast Operations, Kendra grew the revenue by 12% and improved earnings by 90 basis points. Kendra's passion is around strategic development and execution for growth. Kendra began her 12-year career with Ryder in Corporate Strategy and then moved into various roles focused on executing strategy through operational growth. Prior to Ryder, Kendra worked at Deloitte Consulting LLP. At Deloitte, Kendra led the global implementation of new locations and technology platforms for numerous Fortune 500 customers. During her time at Deloitte, Kendra learned the value of a clear vision and strategy for achieving growth and driving change. Kendra earned her M.B.A. from Kellogg School of Management at Northwestern University and her Masters in Engineering Management from the McCormick School of Engineering at Northwestern University. Kendra holds a Bachelors of Engineering degree in Chemical Engineering with a specialization in Mathematics from Vanderbilt University. Kendra resides in Miami, Florida with her husband and their two sons.
Anshu Prasad
Founder
Leaf Logistics
Anshu Prasad is the chief executive officer of Leaf Logistics, a data and analytics platform helping to bring cost and service predictability to the transportation industry. Prior to founding Leaf (formerly known as LogisticsExchange), Prasad built and led A.T. Kearney's global analytics practice, working with clients to utilize technology and data to empower business transformation. He also helped start and grow analytics businesses in the US, Europe and Asia, working at the intersection of supply chain and technology. He graduated from Cornell University with a degree in Biochemistry, and from Oxford University with an MBA.
Chuck Price
Chief Product Officer
TuSimple
Prior to joining TuSimple, Chuck led engineering and technical operations at truck platooning leader Peloton Technology. Before entering the world of truck automation, Chuck had over 25 years experience in the development and management of innovative software technologies, as VP of Development at Oracle Corporation, VP Engineering at Active Reasoning, Inc. (acquired by Oracle), SVP at Hotjobs.com and, after the company's acquisition by Yahoo, a Yahoo! SVP. Before Hotjobs.com, Chuck was cofounder and CTO at Lumenare' Networks (acquired by Dell as Gale Technologies), Director of Engineering at Freegate (acquired by Tut Systems), and Chief Engineer at Broadvision (NASDAQ: BVSN). Chuck's background also includes 4 years at Sun Microsystems and 10 years at Digital Equipment Corporation. He holds over 10 patents in software technologies, including fundamental patents in connected vehicle technologies and platooning, electronic commerce, cyber-security and cloud infrastructure management.
Scott Price
EVP & President, International
UPS
Scott Price is UPS's Chief Strategy and Transformation Officer (CSTO). Scott and his teams are responsible for strategic planning, global business services, mergers and acquisitions, the Advanced Technology Group and driving and facilitating transformational change. These efforts include identifying and executing opportunities for profitable growth within existing business units and in new markets and product segments through the identification of resources that may be redirected to the highest strategic benefit and greatest shareholder value. Scott was most recently executive vice president of Global Leverage for Walmart International. He led Global Sourcing, International Technology, International Logistics, Fresh Manufacturing and key strategic leverage initiatives for the company's international segment. Previously, he served as president and chief executive officer of Walmart Asia from 2014-16. Before joining Walmart, Scott served as CEO of DHL Express Europe. Previously, he was CEO of DHL Express Asia-Pacific. He also was president of DHL Express Japan, DHL's largest market in the Asia-Pacific region. Prior to joining DHL, Scott spent a decade with The Coca-Cola Co. During that period, he assumed various roles of increasing responsibility, including country leadership positions in Japan and as a director and region manager in China. Scott serves as chairman of the National Center for Asia-Pacific Economic Cooperation, the only U.S. business association focused exclusively on facilitating American private sector input to the APEC process and APEC's 21 member countries. He is also one of three ABAC (APEC Business Advisory Council) members appointed by the White House in December 2016. He was previously a member of the U.S. India Business Council and served on the board of trustees for the University Of Virginia Darden School Of Business. A Montana native, Scott earned a bachelor's degree in business administration from the University of North Carolina in Charlotte. He also holds a master of business administration degree and a master's degree in Asian studies from the University of Virginia.
Derik Pridmore
CEO, Co-Founder
OSARO
Derik Pridmore is an entrepreneur, co-founder and CEO of OSARO, a San Francisco based machine learning company designing and deploying robotic automation solutions in the materials handling industry via software defined robotics. Derik was previously a venture capitalist, hedge fund manager, and angel investor, and has over a decade of investment and operational experience. Derik was a Principal at Founders Fund, a Silicon Valley venture fund led by PayPal founder Peter Thiel. At Founders Fund, Derik drove investments in a variety of companies including DeepMind, where he worked closely with the founding team. Derik is also an investor in New York based deep learning startup Clarifai. Prior to Osaro, Derik founded and managed Arda Capital Management, a quantitative equity hedge fund. Derik holds B.S. degrees in Physics and Computer Science (2001) and an M.Eng. degree in Computer Science and Electrical Engineering (2004) from MIT.
Marco Prueglmeier
CEO & Co-Founder
Noyes Technologies
Marco Prueglmeier is the co-founder and CEO of Noyes Technologies, the first fully automated and highly flexible robotic nano warehousing solution. He gained more than 22 years of experience in the logistics field and expert knowledge in the field of supply chain, lean production and logistics innovation through his previous role as Global Head of Logistics Innovation & Industry at BMW AG. Marco built and managed the innovation lab and the company start-up idealworks at BMW AG. In 2021, he expanded his portfolio with the publication of his first book 'Innovations in Logistics'. Together with his co-founder Aaron, he not only founded Noyes Technologies, but also the consultancy i2market.
Simon Rakosi
COO
Butterfly
Prashanthi Raman
Director, Government Affairs
Cruise
Prashanthi Raman has nearly 15 years of experience navigating challenging, highly charged, and complex political environments. As the Senior Director of Global Government affairs for Cruise, an all-electric, autonomous vehicle company, she oversees public policy and regulatory issues for the company worldwide. Prior to Cruise, Prashanthi served as Head of State and Local Government Relations at Lyft, where she played a pivotal role in creating and expanding the ridesharing industry across North America. She is a graduate of Northwestern University and Chicago-Kent College of Law and received her Masters in Public Health from the University of Illinois at Chicago.
Padmanabhan Raman
Chief Product Officer
Project Verte
Padhu is responsible for driving the technology, digital supply chain and operations strategy, innovation, robotics, and development vision implementation. He's a supply chain product specialist and technologist with expertise in transforming business operations and introducing innovative, optimized, and scalable products and solutions across multiple verticals. He brings in more than 20+ years of experience in designing, implementing, and delivering market-leading solutions in the marketplace, robotics, and supply chain automation space.
Gururaj Rao
CEO & Founder
NuVizz, Inc.
Guru Rao is the founder and CEO of nuVizz, Inc., an Atlanta, GA based delivery & transportation orchestration SaaS platform. Guru has worked in supply chain and logistics technology space for more than 25 years building products and helping hundreds of customers across the globe transform their supply chains.
Omer Rashid
Vice President of Solutions Designs
DHL Supply Chain
Omer Rashid is Vice President of Solutions Designs at DHL Supply Chain. He has over 20 years of experience in supply chain and operations design. Omer and the Solutions Design team are responsible for delivering customer solutions for Facility Design, Transportation, and Value Added Services. Recently, he was responsible for the organization's digitalization strategy, with a focus on adopting practical innovation and robotics into DHL's operations
Penny Register-Shaw
Chief Strategy Officer & Co-Founder
The FRONTdoor Collective
Penny has spent the year(s) of COVID examining her values, needs and experience so that her bio is not only a list of jobs and accomplishments, but also a view of who she is, a curious, energetic leader, passionately devoted to the success of the businesses and people who are relying on her. Penny has been involved in transportation and logistics for almost 30 years. As an attorney, she gravitate naturally to reaching agreement on standards of performance, compliance and risk mitigation by placing high premiums on safety and security. In a tactical industry, she looks ahead. For example, at FedEx, she lead a 10-year global expansion in deferred cargo shipping, such as air and ocean freight forwarding, customs brokerage and cross-border shipping. This allowed her to have an appreciation of the blind-spots in the supply chain. From 2016 to 2018, Penny was at Amazon Logistics, taking a loose confederation of vendors in the last mile to a stable network in the US, Canada, and the EU. She also briefly served as Product Manager for the Prime Free Same Day product and offered my expertise on vehicles and fleet management, fuel, invoice and payment, on road safety training, and other value-added services to the DSP 2.0 teams. During her first year, over one billion eCommerce packages were delivered. She was an officer on a Team which was building the next generation of last mile delivery capabilities at Jet.com and Walmart eCommerce. No matter her role, whether at large companies or start-ups, she devotes herself to removing friction for the customer, using data to anticipate and avoid issues and drive continuous improvement for online shoppers' delivery and returns experience. In her current role she is the Chief Strategy Officer at The FRONTdoor Collective (FDC), which is a franchise model devoted to excellence in first mile, last mile and reverse logistics. Consisting of small to medium courier companies and W-2 tenured drivers, the FDC operates with safety, sustainability, economic growth of all and diversity at the forefront. Finally, I was honored recently as one of Business Insiders' Top 100 Innovators in the field of Logistics.
Stefan Rehm
CEO & Founder
Intelipost
Stefan Rehm is the CEO and co-founder of Intelipost, the leading platform for logistics management in LATAM. Stefan was born in Germany but has lived in Brazil since 2012. He was Director of Logistics for several e-commerces and led the operation of a carrier. He actively participates in debates on the logistics market in Brazil.
Mike Reid
Chief Business Officer
Embark Trucks
Mike Reid is the Chief Operating Officer at Embark, a self-driving truck company founded in 2016. In his role, Mike has grown Embark's team and scaled operations as the company commercializes self-driving truck technology. During his time at Embark, the company has achieved a number of industry-first milestones, including the first autonomous coast-to-coast freight delivery in the US, and the establishment of the nation's first autonomous transfer hub network. Prior to Embark, Mike worked in various operations and partnerships roles in the tech industry. Mike studied management engineering from the University of Waterloo, and is an alumnus of the prestigious Next 36 program to identify and develop Canadian entrepreneurs.
Peter Rentschler
CEO
CarrierDirect
Peter Rentschler is the CEO of CarrierDirect, an industry-leading management consulting and software development firm. Peter leads client service and engagement delivery. He has advised carriers and 3PLs to create and implement long-term strategies enabled through organizational change and operational efficiency. Having worked for enterprise and boutique consulting firms, Peter has worked with clients across multiple industries including transportation, retail, technology, insurance, and finance. Peter and CarrierDirect are passionate about the future of freight and helping people do great things. With this, they are moved by the impact people and technology have on businesses today, and the ability each has to make substantial impacts tomorrow.
Eric Rodriguez
Co-Founder
Vendorflow
Eric Rodriguez is the CEO of Vendorflow, a leading SaaS communications provider for the logistics industry. Eric has spent the last eleven years in venture-backed technology startups in product and sales management roles. Eric got his start in logistics technology at NEXT Trucking in Los Angeles, CA, where he met technical co-founder Greg Bujak. Eric's mission with Vendorflow is to create a more trucker-friendly experience by enabling omnichannel business communications to reach carriers in the channels they prefer: SMS, WhatsApp, WeChat, Telegram, and more. Eric holds degrees in Economics and Business Administration from UC Berkeley.
Gabriel Rodriguez
President
Florida Customs Brokers & Freight Forwarders Association
Gabriel Rodriguez is the President of the Florida Customs Brokers & Forwarders Association. He has served on the Board of Directors of the organization for over 10 years, including roles as Chair of the Government Affairs Committee and the FDA Sub-Committee. He is an experienced licensed Customs Broker of over 20 years, and is the President of A Customs Brokerage, Inc. Previously, Mr. Rodriguez served as the Chair of the Miami Dade Beacon Council's Trade and Logistics Committee and currently serves as the Area 4 Representative of the Board of Directors of the National Customs Brokers and Forwarders Association, Inc. (NCBFAA).
Michael Roeth
Executive Director
NACFE
Mike has worked in the commercial vehicle industry for over 35 years, is the Executive Director of the North American Council for Freight Efficiency and is the trucking lead for RMI. Mike's specialty is brokering green truck collaborative technologies into the real world at scale. Mike was awarded the prestigious 2020 L. Ray Buckendale Lecturer and manuscript author. He has a Bachelor of Science in Engineering from the Ohio State University and a Master's in Organizational Leadership from the Indiana Institute of Technology. Roeth served on the second National Academy of Sciences, Engineering, Medicine Committee on Reducing Fuel Consumption and Greenhouse Gas Emissions of Medium- and Heavy-Duty Vehicles, is a Department of Energy Merit Reviewer and past Chairman of the Board for the Truck Manufacturers Association. He understands the customers, operations and intricacies of the commercial vehicle industry having held various positions in product development, engineering, reliability and quality, sales, materials and plant management with Navistar and Behr/Cummins.
John Roman
CEO & Co-Founder
BattlBox
After leading several successful sales organizations in the telecommunications and software space for almost a decade, John began investing in companies predominately in the eCommerce arena. A close college friend was launching BattlBox in early 2015 and John knew he had to be involved, so he invested in it, offering advisement in a limited capacity. BattlBox started to see exponential growth and the demand for John's time increased. In early 2016, John made the decision to step away from his then sales leadership role with a software company to join the BattlBox team in a full-time capacity. Since joining the team, John has served as the Chief Marketing Officer overseeing all sales, marketing, and technology efforts. Since BattlBox, John has been involved in several eCommerce company launches, participated in 2 successful exits, acquired 4 companies, and invested in over 10. Most notably, in July 2019, John lead a team to acquire Carnivore Club and now serves as Managing Partner with the company.
Sanjeev Sahni
Global Head of Customer Experience
Wayfair
Sanjeev leads customer experience at Wayfair including all sub-brands. He is responsible for customer experience operations and tech building and delivering experience through 7000+ employees globally. Sanjeev is an experienced operations leader across supply chain, logistics and customer service. He is the founder of Wayfair's digital freight forwarding arm - ISC and has designed & built several new business ventures for clients as a consultant and banker in his previous roles at McKinsey, KPMG, IBM and Citibank.
Shailu Satish
COO & Co-Founder
DispatchTrack
DispatchTrack COO and Co-founder Shailu Satish has overseen the rapid growth of teams, products, and customers at DispatchTrack since the beginning. Prior to DispatchTrack, Shailu received her M.S. in Computer Science from the University of Mississippi before running a global team for Hewlett-Packard's enterprise product suite. Her wide-ranging technical experience—combined with her team-building talents—have helped her lead the company towards sustainable growth.
Stefan Sauer
Global Solution Lead Ports, Terminals and Shipping Lines
SAP
Stefan has been with SAP for 14 years. In his role as Industry Solution Manager for the Cargo Transportation industry, he aligns the SAP portfolio to the current trends and needs of the industry, and facilitates cooperation with innovative software companies that extend the solution offering of SAP. He focuses on the maritime transportation industry, however, with blurring industry lines, his capacity expands into collaboration with 3PL and 4PL companies, trucking and rail companies as well. Holding a degree in International Business IT and being an Executive MBA candidate, Stefan combines technological savviness with business acumen, paying particular attention to the needs of operational business users. Having been a business process consultant for the SAP Transportation Management solution in global projects involving industries like transportation, retail, oil&gas, and consumer products, he puts emphasis not only on software functionality but also on the required change management involved in software implementation projects. As a teacher for SAP's Transportation Management solution, he has released comprehensive books on the solution as well as conducted training courses in Australia, China, South Africa, the USA, and Canada.
Jonathan Savoir
Founder
Quincus
Jonathan Savoir is the Chief Executive Officer and Co-founder of Quincus. In 2014, he and Katherina Lacey started Quincus to disrupt global supply chains through digitalisation. As a pioneering supply chain technology company, Quincus works with high-profile logistics providers, including one of Asia's biggest airlines, a leading Indonesian taxi firm, and a top global logistics company. Jonathan kickstarted his career as a data scientist and was an Entrepreneur in Residence at INSEAD. In 2019, Jonathan won The Singapore Business Review's Executive of the Year for Logistics. In 2020, Forbes selected him for its 30 Under 30 Asia list. Jonathan has a Bachelor of Engineering from Cardiff University, a Master of Science in Civil Engineering from Imperial College London, a Master of Science in Economics and Operations from INSEAD, and a Joint Graduate Studies degree in Economics from Harvard University. Apart from Quincus, he sits on the board at Arcstone and has also invested in multiple other companies.
Markus Schmidt
President, Americas
Swisslog
Markus Schmidt carries a Dipl.-Ing. certification from the University of Cologne / Germany and has served on the Extended Board of the Material Handling Institute for eight years. In his professional development he held various positions within the material handling industry. In the years 1997 to 2005 he managed Swisslog's UK business as the Managing Director before taking the American Region on board.
Zvi Schreiber
CEO
Freightos
Zvi Schreiber (pronounced "tsvee shryber") is the Founder and CEO of Freightos. Freightos is the digital platform of the international freight industry, connecting carriers, forwarders, and shippers digitally, for air and ocean pricing and booking, and offering a public marketplace for spot shipments at freightos.com. Freightos is pioneering Digital Air Cargo (DAC) with more than 30% of the world air cargo market already on the WebCargo by Freightos platform. Previously Zvi was CEO of Lightech (acquired by GE), and Founder & CEO of Unicorn (acquired by IBM) and other tech startups. Zvi has spoken widely and written many articles and patents. He has a PhD in computer science and is author of Fizz which tells the history of physics as a novel.
Tony Sciarrotta
Executive Director
Reverse Logistics Association
In 2016, Tony took over and became the Executive Director of the RLA after 12 years of on the Advisory Board and Committees. In his 35 plus years in the consumer products industry, Tony has held various positions including 15 years in returns management at Philips where he developed new reverse logistics strategies. He worked with retail partners and industry groups to implement returns initiatives still in use. Tony has been an evangelist for improving the customer experience to reduce returns and their associated costs. Today, Tony is considered a subject matter expert in reverse logistics, and speaks for the industry at conferences all over the world.
John Seidl
Partner
GreyOrange
John is a member of the GreyOrange leadership team and is responsible for all global strategic clients. Marketing, Sales, Delivery and Account Management are all parts of John's day to day responsibilities. Service offering development, 3rd party collaborations and industry thought leadership are components of his customer facing role. John's team members are globally positioned and work with the top GreyOrange clients around the world. John joined GreyOrange in January 2020 after a 30 year career in supply chain technology consulting focused on the retail industry.
Sender Shamiss
CEO
GoTRG
For several decades, Sender has built multiple successful SaaS, Supply Chain and ReCommerce companies. These companies boast a suite of sustainability and business awards including Fast Company's Most Innovative Companies list and INC 5000 fastest growing companies. His life's mission is to solve the returns problems that plague retailers, vendors, and the planet. Sender leads a team of over 3000 global teammates and is actively involved in many local and national philanthropic organizations.
Damion Shelton
CEO & Co-Founder
Agility Robotics
Andre Simha
Global Chief Digital & Information Officer
MSC Mediterranean Shipping Company
Having an impressive long-standing career in IT and shipping over more than three decades, André has helped MSC grow to become one of the largest container shipping companies in the world, by being a first-mover in technology and digital innovation. Founded in 1970 by Gianluigi Aponte, MSC moves cargo everywhere, days and nights, with a fleet of 570 vessels, operates 524 offices across 155 countries with 100,000 employees. In his current role, Andre is responsible for leading and executing the company's overall digital transformation and innovation strategy. His guiding principle is to explore how the latest technologies, such as blockchain, IoT and smart containers, can improve and simplify container shipping for MSC's agencies and customers around the world. Both in his role at MSC, and as Chairman of the DCSA Supervisory Board (Digital Container Shipping Association), André strives to create a digital future of the shipping and logistics sector built around collaboration and common industry standards. One of his favourite quotes is by Albert Einstein: "If at first an idea is not insane, there is no hope for it."
Harpinder Singh
Partner
Innovation Endeavors
Harpinder (Harpi) is a partner at Innovation Endeavors and a former CEO and entrepreneur. He has spent nearly two decades building products for emerging industries at the intersection of mobile, data and deep tech. He founded two technology companies that were successfully acquired — both of which he co-founded with Innovation Endeavors partner Scott Brady. Harpi first joined Innovation Endeavors as a part-time venture partner in 2010, and became a full partner in 2018. He is a board member at multiple Innovation Endeavors-backed companies, including: Skylo Technologies, working on a narrow band network for connected devices; and Equalum, a company that provides data beaming service for real-time analytics on operational data. Harpi has also invested in multiple tech companies as an angel investor, including: Ayasdi, an AI platform that powers development of enterprise-scale, intelligent applications; Tango Card, which provides rewards as-a-service; and a stealth e-commerce startup serving older adults. Until becoming a partner at Innovation Endeavors, Harpi was Co-founder and CEO at Slice Technologies, a data and analytics company that provides market insights about ecommerce to the world's largest consumer brands and was acquired by Rakuten. Prior to Slice, Harpi was a co-founder and the head of product and marketing at FiberTower, a leading independent provider of backhaul services to wireless carriers that merged with First Avenue Networks. Earlier in his career, he was a software developer and architect at Oracle and Bull Honeywell. Harpi grew up in Chandigarh, a city in northern India. He earned a bachelor's degree in computer science at IIT-BHU in Varanasi. He immigrated to the US to attend Indiana University, where he earned an MS in computer science, and later, an MBA from Stanford Graduate School of Business. He lives in Silicon Valley with his wife and two children.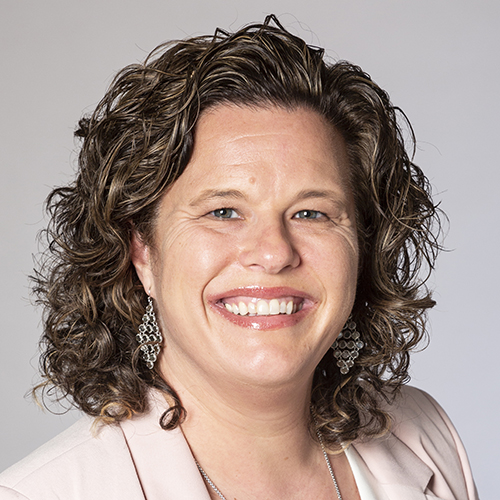 Meredith Singletary
Head of Diversity and Inclusion
DHL Supply Chain North America
Meredith has worked for DHL for 15 years in growing levels of responsibility within HR. She is currently a Senior Director of HR, responsible for the Southwest Region in the US, as well as leading the Diversity & Inclusion work within North America. She is a working mother, who enjoys getting the opportunity to talk to women about the challenges that come from trying to juggle work and home responsibilities. Meredith holds a degree in Business Administration from Southwestern University and a Masters Certificate in Learning and Development.
Rosemary Smith
Director of Supply Chain Development, Americas
The LEGO Group
Rosemary is the Head of Supply Chain Development at The LEGO Group for the America's region. She also serves as a STEM mentor for the National Convention for women in Technology (NCWIT) and is a 'PlayAgent', using LEGO Bricks to bring out everyone's inner child. Rose's career has grown to include end-to-end supply chain strategy deployment and technology integration. Prior to joining LEGO®, Rose built her Supply Chain career, starting at a small software company and then working for Lowe's Home Improvement and Ralph Lauren before sharing her talent as a managing consultant within supply chain network design. Rose has a passion for solution design, data, and technology; holding a B.S. in International Business from Drexel University. Highlights of Rose's career include: piloting shelf-connected demand sensing, building a distribution network for Brand Retail, establishing new processes within inventory management, and rolling out the use of SCRUM methodology for continuous improvement.
David Sobie
Co-Founder
Happy Returns
David Sobie is the Co-Founder and CEO of Happy Returns, a returns software and reverse logistics company tackling the painful challenge of returning products purchased online. Happy Returns provides the operating system for ecommerce returns for the world's leading online and omni-channel retailers and their customers. The company is based in Santa Monica, CA, employs 150 people and its investors include PayPal, US Venture Partners, and Upfront Ventures. Prior to co-founding Happy Returns, David was the Chief Marketing Officer at REVOLVE, leading all online and offline marketing, branding, acquisition and business development. Earlier in his career, David led Marketing and Business Development for HauteLook, a flash sale pioneer acquired by Nordstrom, and held senior roles at eBay Motors.
Chris Stallman
Partner
Fontinalis Partners
Chris is a Partner at Fontinalis, where he is a member of the investment committee and leads investments across a variety of mobility segments. He joined Fontinalis in 2011 and is based in the firm's Detroit office. Chris currently serves on the board of directors of two Fontinalis portfolio companies, FreightWaves and Karamba Security, and previously served on the board of directors of TransLoc (acquired by Ford Smart Mobility in January 2018) and as a board observer of Synovia Solutions (acquired by CalAmp in April 2019). He also worked closely with the firm's investment in Telogis (acquired by Verizon in July 2016). Chris is active in the venture community and serves on the oversight committee for the Michigan Translational Research and Commercialization (MTRAC) Innovation Hub for Advanced Transportation—a statewide program that funds translational research applications. He is also an active member of the Michigan Venture Capital Association, of which he serves on the membership committee. Prior to joining Fontinalis in 2011, Chris spent five years at Stout, a leading independent advisory firm that provides investment banking, valuation, dispute consulting, and management consulting services. While at Stout, he played an important role in advising private equity and venture capital clients on a variety of transaction, tax, and financial reporting matters. Chris earned his Bachelor of Business Administration (with distinction) from the University of Michigan's Ross School of Business, where he also worked in the alternative investments group of the University's endowment, focusing on private equity and venture capital partnerships. Chris is a Chartered Financial Analyst (CFA) charterholder.
Chris Stanchak
CEO & Co-Founder
Loveseat.com
Chris Stanchak is the co-founder & CEO of Loveseat.com. Loveseat is a returned goods marketplace with a mission to bring sustainability to the ecommerce world. The company operates an online auction marketplace where consumers can purchase returned & overstock inventory from major retailers at a significant discount. Loveseat operates throughout Southern California and will soon expand to Austin, Houston & Dallas Texas. Prior to Loveseat, Chris was the Founder & CEO of TicketLeap, a global DIY event ticketing platform where he served as Chairman through its acquisition. Chris has a passion for startups with a particular focus on ecommerce marketplaces and payments. He was a founding advisor to Venmo & as an Entrepreneur in Residence at Startup San Diego. Chris graduated from the Wharton School of the University of Pennsylvania with a dual marketing and management degree.
Jordan Sun
Chief Innovation Officer
City Of San Jose
Jordan Sun is the Chief Innovation Officer for the city of San Jose and leads the Mayor's Office of Technology and Innovation (MOTI). Jordan brings global experience in tech, government, and venture capital. Before the city, his prior roles included CEO of a digital health venture at Siemens, a US Diplomat focused on China and national security, and a two-time volunteer to Afghanistan as an Army officer in infantry and special operations units. He is an alum of NYU and Yale University School of Management and serves as an active mentor in the startup ecosystem, including First Round Capital, Berkeley Skydeck Fund, 500 Startups, UCSF Innovation Ventures, and Scrum Ventures SmartCityX.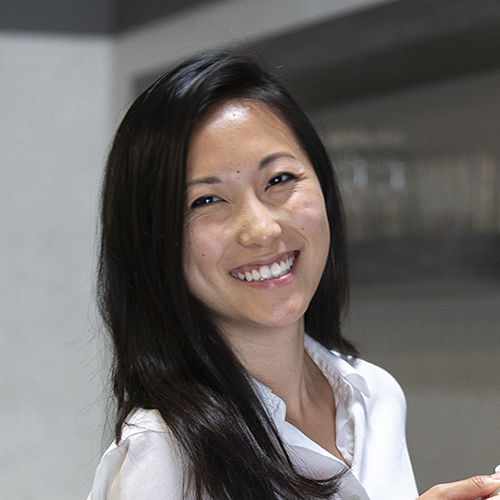 Victoria Sun
Venture Principal
Playground Global
Victoria Sun is a principal at Playground Global. In 2021, she was named as one of nine women shaping venture capital by The Wall Street Journal. She is fascinated by markets where growing datasets are finally coming online and enriching companies' unique "model" of the world, allowing insightful entrepreneurs to capture exponential value. She is drawn to commercializable scientific breakthroughs, data-as-an-asset software platforms, and products that solve some of the world's most fundamental problems: food production and distribution, antifragile logistics and supply chain systems, preventing and curing diseases. Shortly after joining Playground in 2018, she sourced and led investments in areas such as logistics (Pandion, and Leaf), software infrastructure (EraDB), aerospace (Universal Hydrogen), synthetic/computational biology (Strand Therapeutics) and is also a board observer for companies such as Relativity Space and a stealth unicorn gene-sequencing company. Prior to Playground, Victoria worked on IPOs and mergers and acquisitions at Credit Suisse's Global Technology Group in San Francisco. She received her bachelor's degree in Economics from UC Berkeley. As a reformed investment banker, Victoria now spends all her extra time consuming dark comedies and training her Shetland sheepdog, who is a very good boy.
Ethan Susser
CEO and Founder
QuikReturn
Ethan started his career working for Walmart eCommerce, where he served as the end-to-end owner of the company's Paper Towels P&L. He credits this experience with fostering a profound love for all things retail and supply chain. Following his stint at Walmart, Ethan worked at Flexport, serving as a client solutions consultant. There, he worked directly with retailers and helped them unlock their global logistics data to create more robust logistics strategies. These experiences, coupled with his long standing disdain for eCommerce returns, led to the inception of QuikReturn. Ethan graduated from Duke University in 2019.
Milind Tavshikar
CEO
SmartKargo
Milind is responsible for leadership, integration, and strategy. He has over 25 years of experience in envisioning and creating technology products and solutions for the world's most critical business challenges. He possesses a unique combination of deep skills in information technology, broad experience in business management, and champions best practices in global leadership. At SmartKargo, Milind is hands-on, involved in all aspects of the business and assisting the teams that grow the company. He works with the product architecture group to design new features to keep pace with rapid industry change. He works with the support team to understand customer requirements and resolve customer issues. He works with the accounting team to ensure company financials remain in good order. He enjoys being in the field and interacting directly with customers, and helps the sales team to close new business and write SmartKargo success stories. Milind is a speaker at industry conferences and has co-authored a paper published by MIT's Center for Digital Innovation. Milind holds a B.S. in Computer Engineering, and graduated from the Massachusetts Institute of Technology as a MIT Sloan Fellow.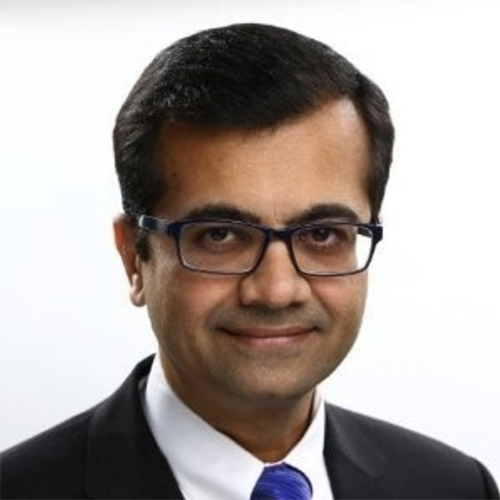 Kunal Thakkar
COO
Firstleaf
Kunal Thakkar is a Global Supply Chain and eCommerce executive with expertise in developing Operations strategy and executing it to build world class operations. His experience in the last 20 years revolves around heading the Strategy and Omni-Channel Operations for organizations at all levels from startups to the Fortune 1 company (Walmart). Kunal joined the Firstleaf team starting in October 2020 as the Chief Operating Officer and oversees the end-to-end supply chain and post purchase customer experience. He leads the Operations team which includes Sourcing, Winemaking and Production Planning, Logistics, and Member Experience. Prior to joining Firstleaf, Kunal served as the Head (VP) of Global Supply Chain at Walmart International eCommerce. His responsibilities included building the supply chain strategy, creating roadmaps for optimizing the eCommerce distribution network, inventory management, last mile, returns, and supply chain as a service. In this role, he built the operational capabilities and executed them while leading the core implementation, data science, and analytics teams. He was also instrumental in the physical to digital transformation of the company. Before Walmart, Kunal held senior leadership roles with corporations both large and small. He served as the Head of Global Operations and Member of the Executive Committee at Newegg, where he ran their global supply chain including distribution, fulfillment, transportation, returns, engineering automation, infrastructure, and innovation. He has also gained extensive experience managing all aspects of the business operations working at Leg Avenue and UPS. His contribution to the industry includes participating on eCommerce customer advisory boards for FedEx, OnTrac, and DHL as well as being an advisor to Narvar, which is a SaaS based post purchase customer experience platform supporting top online and retail organizations.
Daniel Theobald
President & Co-Founder MassRobotics, CEO & Founder
Vecna Robotics
Daniel Theobald is the CEO and Founder of Vecna Robotics, the autonomous mobile robot and workflow orchestration company. Daniel has decades of experience leading research scientists and teams of engineers in developing cutting edge technology. He has 67 issued patents and more than 30 patents pending. Daniel has also been on the forefront of robotics for more than 20 years, working closely with DARPA, DOD, NASA, NIH, USDA and many others to advance the use of robots and AI software to improve warehouse automation. In addition to founding Vecna Robotics, Daniel also co-founded Mass Robotics, a non-profit dedicated to the global advancement of the robotics industry. Daniel is dedicated to the idea that technology can be used to empower people worldwide to live more fulfilling lives.
Kevin Tighe
CEO & Founder
Beachly Brands
Kevin Tighe is the Founder & CEO of San Diego based Beachly Brands which builds subscription and DTC brands rooted in beach, outdoor and active lifestyles. Born in Washington DC, Kevin migrated to the West Coast to attend the University of Southern California. While at USC, he started his first business and has been a serial entrepreneur ever since. He has over 15 years of experience in Digital Marketing, eCommerce, Subscription Commerce, and Entrepreneurship. Kevin serves on the Board of Directors of Sustainable Surf, a non-profit focused on promoting and restoring ocean ecosystems. He also serves on the Board of Advisors of San Diego Sports Innovators. During his free time, you will likely find Kevin at the beach or in the ocean; surfing, paddle boarding or racing outrigger canoes.
Kristin Toth Smith
President & Chief Operating Officer, Board Member
Fernish
Kristin Toth Smith is currently President, COO and Board Member at Fernish, a furniture and home decor subscription service that allows you the high-quality, modern home furnishings you want - without the commitment. She has also served as an executive at Amazon, Zulily, & several startups. Kristin holds a BSE and MSE in Industrial Engineering & Operations Research from the Tauber Institute for Global Operations at the University of Michigan, a SM in Civil and Environmental Engineering from MIT, and an MBA from MIT's Sloan School of Management through the Leaders for Global Operations fellowship program. She's also an active volunteer and serves on and leads non-profit boards of directors and dedicates time helping others be successful, through education, coaching, advisory positions, and mentoring.
Dan Tram
Investment Director
Volvo Group Venture Capital
Dan Tram is an Investment Director at Volvo Group Venture Capital where he covers North America investing. His areas of focus include autonomous, electric and connected vehicles. Dan is responsible for sourcing and investing in new deals as well as managing portfolio companies. Over the course of his career, he has completed $100 billion dollars in transactions through mergers and acquisitions, equity investments and venture capital investments. Amongst these are the Time Warner Cable and Formula One investments. At Volvo Group he most recently led the investments in FourKites, Flock Freight and Apex.AI. Prior to his career at Volvo Group Venture Capital, Dan worked at Liberty Media in Colorado on the corporate development team and at Citigroup in New York City in the investment banking division. He graduated summa cum laude from Arizona State University with a B.S. in Economics and Finance and earned his MBA from Stanford Graduate School of Business. When Dan is not working towards making transportation sophisticated, he takes advantage of all seasons offered in the Bay Area by playing tennis, surfing, skiing and snowboarding.
Bob Trebilcock
Executive Editor
Modern Materials Handling
Bob Trebilcock has been writing about supply chain issues since 1984. He has been the executive editor of Modern Materials Handling since 2009 and the editorial director of Supply Chain Management Review since 2013. He co-hosts The Rebound Podcast with Abe Eshkenazi, the CEO of the Association for Supply Chain Management.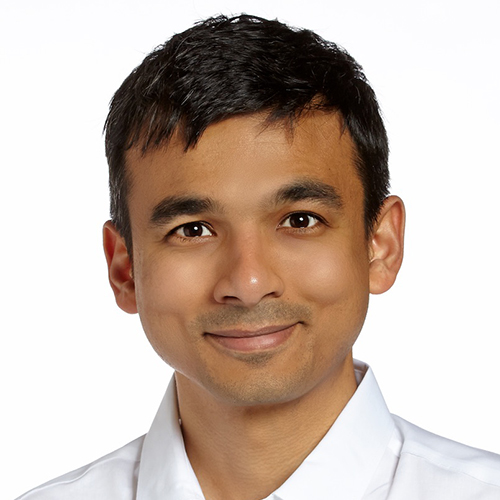 Aarjav Trivedi
CEO & Founder
Ridecell
Aarjav is the founder and CEO of Ridecell. He has set the vision and direction for the company since 2009, leading the company from inception through today's growth funding rounds. He has over 12 year's experience in the mobility industry as well as a deep understanding of the opportunities and challenges related to digitalizing fleets. Prior to Ridecell, Aarjav was a research scientist at CipherTrust and Secure Computing (acquired by Intel Security.) Aarjav holds an MS in Computer Science from Georgia Institute of Technology and a BS in Computer Science from the University of Mumbai.
Aaron Turk
SVP, Operations & Corporate Development
Floyd
Aaron is the SVP of Operations and Corporate Development at Floyd, a direct-to-consumer furniture brand based in Detroit and focused on creating products of lasting quality for how people live today. He is responsible for all supply chain activity from sourcing through last mile delivery, as well as customer experience and business operations. Aaron previously worked as a management consultant for BCG where he advised clients in the automotive/mobility, consumer goods, and public sectors. Prior to BCG, Aaron served as an officer in the U.S. Navy for nearly a decade, which included several combat deployments as an aviator and a staff tour at the Pentagon. He holds a B.A. in Economics from the University of Michigan and an MBA from Harvard Business School.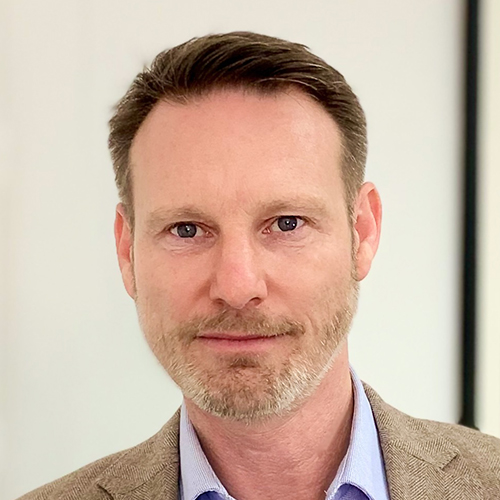 Andre Turville
CEO & Founder
ARX Alliance
Prior to founding Arx Alliance, Andre was the investment director of a London based single-family office where he invested in clean tech across Europe and Southeast Asia. Andre had a particular investment focus on energy transition, industry 4.0 and supply chain born out of his earlier operational experience at C-Suite level across several sectors including civil nuclear and related fuel technologies. Having built a working knowledge and experience in energy and infrastructure, Andre became involved in the UK Govt. Cyber Security APPG (All-Party Parliamentary Group). It was his combined experience of operations and security that led him to identify the rapidly evolving threat to supply chains, which in turn prompted him to set up Arx Alliance. The company is dedicated to addressing supply chain cyber resilience and aims to support all business regardless of size or geography.
Sam Tyagi
CEO & Founder
KlearNow
"Sam Tyagi is currently a founder and managing partner of Argean Capital, as well as chairman and CEO of KlearNow, technology startup looking to disrupt a portion of global supply chain. He has founded and acquired three IT integration and product businesses. Subsequently turned around and sold them, generating hundreds of millions of dollars in shareholder value, achieving a number two ranking on Entrepreneur Magazine's "Hot 100 List." Recently featured alongside KlearNow in Sky News Ian King Live, Forbes Magazine, The Daily Mail+, The Sun, The Wall Street Journal, TechCrunch and Freight Waves. He was founder and CEO of Softline, an IT integration, services and products company in the SAP and Oracle ERP space. Later, he was the founder and CEO of Systech, an SAP integration and services company, which he sold to ACS, a subsidiary of Xerox. He subsequently re-acquired Systech from Xerox, successfully turned it around and sold it to Softtek tripling shareholder value in less than three years. He is a board member of American Red Cross Silicon Valley. He earned a master's degree in mechanical engineering from Oregon State University. He is an avid golfer and enjoys snowboarding. Multiple Notable Exits: KPMG, ACS Xerox and Softtek Advisory Boards: Merrill Lynch Private Client and American Red Cross"
Manil Uppal
Founder
Delivery Solutions
Manil Uppal is the Founder of Delivery Solutions, a SaaS fulfillment, and delivery company designed to enhance consumers' e-commerce store-to-door journey. A game-changer in the industry, Delivery Solutions offers an in-app, what-label solution that increases store sales and delights customers with same-day delivery, curbside, BOPIS, shipping, and post-purchase notifications. Prior to Delivery Solutions, he was the Founder and CEO of LASH Delivery which was acquired by H.E.B. in 2017. A web and mobile B2C on-demand startup that focused on delivering Beer, Wine, and Spirits to their customers in 60 minutes or less. At the time, LASH Delivery was the only company of its kind that had web and mobile e-commerce as well as its own fulfillment service that delivered orders generated by an app. He also previously worked for Cisco Systems in various roles including Sales Executive. His educational achievements include a Master of Science degree in Telecommunications from the University of Louisiana at Lafayette and an MBA from Duke University, Fuqua School of Business. His personal interests include automobiles, horology, and aviation.
Matt Van Gilder
Director of Digital Marketing and Commerce
SpartanNash Company
Matt has more than 15 years of experience in the grocery industry, beginning as a service clerk at one of SpartanNash's then-independent grocers. As Director of Digital Marketing and Commerce, Matt leads the strategy and execution of digital business through operational excellence, sales-driving marketing and merchandising, and identifying and deploying best-in-class technology. He received his Master of Business Administration from Western Michigan University and lives in Grand Rapids, Michigan with his wife Courtney.
Miles Varghese
CEO & Co-Founder
Cargologik
Prior to co-founding Cargologik in the Fall of 2019, Miles served as employee #3 leading sales, growth, & go-to-market for Octopi Terminal Operating System (TOS) – the first true SaaS TOS in the industry. Octopi was the "Gmail of TOS" and the first modern, web-based platform, that replaced the pen and paper within terminals with tablets. In just over 2 years, the bootstrapped #miamitech venture was acquired by Navis, the incumbent leader. Octopi expanded into 5 continents prior to its acquisition Mar 2019. There he traveled around the globe, sold to and consulted with terminals, and deployed complex TOS systems across five continents - all while building real, human-to-human relationships. There he spent 3.5 years building the product as a champion of smaller ports. Now, he is similarly supporting independent freight forwarders/brokers with the Cargologik team. He's a proud first-generation, Indian-American, modern sales pro turned SaaS leader, #miamitech entrepreneur, & 2009 grad of Herbert Business School at The University of Miami.
Asoka Veeravagu
VP Product
RefractionAI
Asoka brings experience commercializing innovation initiatives as a corporate business leader, entrepreneur and creative strategist to Refraction AI's executive team. He's acutely attuned to customer and market trends, with a track record of delivering new products to market that drive rapid and profitable growth. With a career spanning sectors -- from large corporations to disruptive startups -- he combines startup agility with the commercial credibility of a Fortune 500 executive. As founder and CEO of Revolve Technologies, he pioneered the creation and scaling of a disruptive tech startup from the ground up to achieve $5M ARR in 18 months and facilitated its acquisition. Previously, Asoka was the VP of Innovation and New Business Development at Jarden, a Fortune 500 company, where he led the Transformational Innovation group to generate $500M+ incremental revenue. Prior to Jarden, Veeravagu held engineering, marketing and management roles at General Motors, Ariba and Motorola. As a former startup founder, he desires to pay it forward and mentors early-stage companies on their new business models. Asoka holds an MBA and an MS degree in Mechanical Engineering from MIT, and a BS degree in Applied Physics from the State University of New York at Binghamton.
David Vernon
Vice President and Senior Analyst
Bernstein
Dana Von der Heide
Founder & Chief Commercial Officer
Parcel Perform
Dana is the Founder and Chief Commercial Officer of Parcel Perform, the leading carrier-independent delivery experience platform for e-commerce merchants and their end-customers covering 700+ logistics carriers worldwide. Before founding Parcel Perform, the German-born entrepreneur and e-commerce logistics enthusiast gained her industry knowledge while being in global strategy and regional business development roles for international logistics companies in Europe and Asia. As an enthusiast of the international startup scene, she is now based in Berlin and shuttles between Parcel Perform's offices in Singapore, Berlin, and Vietnam. Dana is also part of the distinguished eFounder Fellowship program by Alibaba, a network of international entrepreneurs and business leaders passionate about driving digital transformation. Furthermore, she is co-hosting the logistics podcast series 'The Logistics Tribe', and advisory board member of the german logistics association (BVL - Bundesvereinigung Logistik).
Duncan Walker
CEO & Founder
Skyports
Duncan is co-founder and CEO of Skyports, a leading enabler of advanced air mobility (AAM), providing the critical link between the ground and the sky. Skyports designs, builds and operates take-off and landing infrastructure for electric air taxis, as well as providing drone delivery through its logistics arm, Delivery by Skyports, which is already proving the viability of the company's best-in-class unmanned systems technologies within the medical, e-commerce and logistics sectors. Duncan has 20 years of commercial real estate experience. He was a Main Board Director at Helical plc, a FTSE listed investment and development company. Duncan holds a Master's degree in Economics and Management from Oxford University.
Michaela Wallin
Head of Customer Fulfillment
H&M
Lucy Wang
Managing Partner
Divergent Capital
Lucy Wang is an experienced early stage emerging tech investor based in NYC. She backs technologists and researchers reinventing the world using unique technological innovations. Currently, she is a Venture Partner at Story Ventures. Most recently, she led software and hardware investments at 11.2 capital, an early stage venture fund based in the Bay Area. Prior to that, she led deep tech investments at Greycroft, an early stage venture fund based in NY and LA with $1B+ AUM, founded by Alan Patricof. Lucy is a technologist and builder at heart. She is currently serving as the acting CTO of a stealth startup working on synthetic data. She is a machine learning scientist with an MS degree from NYU and also one of the first team members of Livepeer, a decentralized live video streaming infrastructure built on Ethereum.
Derek Westfall
President
Westfall Consulting Group
Dr. Derek Westfall is the President of Westfall Consulting Group. His 34-year supply chain career includes experience in manufacturing operations, supplier management, and warehousing and logistics. Derek currently, consults with organizations looking to implement 3PL service providers into their supply chain and recently published his first book "How to Create a Winning 3PL Partnership". Derek holds a master's degree from Penn State University in Supply Chain Management and a Doctorate in Organization Change and Leadership from The University of Southern California. Derek is also an Adjunct Professor at Portland State University teaching courses in Supply Chain Management, and teaches APICS (ASCM) certification courses.
Mike Wilkinson
GM & VP
Paragon Innovations, Inc.
Michael R. Wilkinson founded Paragon Innovations 30 years ago and has built a business on solid core values. As CEO Mike leads Paragon Innovations' business strategy and vision, product design and development, and customer relations. Since its inception in 1990, Wilkinson and his team have grown Paragon into one of the nation's leading providers of product development and engineering services. Customers include 3M, B.Braun Medical, Hitachi, Medtronic, Motorola, and Siemens, among others. Wilkinson himself earned his Eagle Scout at the age of 13. In addition, Wilkinson was the district chairman of the Circle 10 council Explorers, and in 2007 won the William H. Spurgeon III Award, the highest recognition for the Exploring program. Wilkinson graduated in 1986 from Texas A&M University in College Station, Texas with a degree in Electrical Engineering Technology (now ESET - Whoop!) Wilkinson is a CEO member of Vistage International. Servant Leadership Wilkinson is a member of the Advisory Council of Texas A&M McFerrin Center for Entrepreneurship (formally CNVE) and serves on the Industrial Advisory Board for Texas A&M Engineering Department. He frequently guest lectures for the Engineering and the Mays Business School at Texas A&M. He annually judges the Venture Challenge and the Raymond Ideas Challenge for the Mays Business School MBA program. Wilkinson serves on the College of Education STEM summer camps committee. Wilkinson is currently serving as a Design & Manufacturing Forum Tri-Chair of Tech Titans. Wilkinson has served on the Board of Directors of Metroplex Technology Business Council (now Tech Titans). Additionally, he is a former chairman of the American Electronic Association's (AEA) North Texas CEO roundtable. Lastly, Wilkinson is financially involved in the Texas A&M Foundation. Investment Wilkinson is an active Board member of the Aggie Angel Network investing in a number of new ventures. He works with Aggie students to perform due diligence on presenting companies. He also actively works with these startup companies post investment. For Fun Wilkinson loves to sail for fun and race to win. Wilkinson has a 100 ton Master Mariner's license from the United States Coast Guard (USCG). Wilkinson races both Offshore and in inland lakes. Wilkinson often sails in the Caribbean, Pacific, and Atlantic oceans. Wilkinson is a certified PADI Rescue Diver, ASA instructor, and Certified US Sailing Race Officer.
Leigh Williams
Founder & Managing Partner
EStore Logistics
Leigh is the Founder & Managing Director of eStore Logistics, Australia's largest warehousing and order fulfilment provider specialised in servicing eCommerce businesses. eStore Logistics is a tech enabled logistics leader and fulfils over 20 million sales orders per year for its clients which include Australia's largest pure play online retailer, Australia's largest online furniture retailer, more than 10 of Australia's top 50 eCommerce businesses and many iconic retailers which have a retail store and eCommerce presence. The company has many fulfillment centres across Australia and they feature AI powered autonomous mobile robots which support Australian retailers with same day delivery and fast fulfillment. Prior to founding eStore Logistics in 2008, Leigh completed double degrees in Business & Information Systems then worked in consulting roles at Accenture and IBM. Leigh's IT background has played an important role developing a technology focused 3PL specialized in servicing online retail.
Ariel Wolf
Counsel - Privacy, Cybersecurity and Transportation Technology
Venable LLP / Self Driving Coalition
Jeff Wolpov
CEO
Whiplash
Jeff Wolpov serves as the chief executive officer of Port Logistics Group. He is responsible for leading the company's vision and strategy in omnichannel retail logistics, driving business growth and achieving results. He was most recently president and chief commercial officer of the company where he built and nurtured customer relationships that allowed Port Logistics Group to grow from a regional collection of acquired businesses to a national logistics provider, achieving year-over-year revenue growth of nearly 15 percent. Jeff continues to hold a board seat at the company. Prior to joining Port Logistics Group in 2008 during its formation, Jeff was the founder and CEO of Distribution Solutions, which he grew from a startup business to a $50M regional logistics firm that served as the platform company for Port Logistics Group. Jeff is a graduate of the University of Michigan.
Alexander Yeager
Director
Redwood Logistics
Alex Yeager is the Director of Redwood Ventures, an innovation arm of Redwood Logistics that focuses on technology partnerships. Alex oversees Redwood's M&A and investment activity, evaluating and executing diligence on companies ranging from early stage startups to large-scale players. Alex has a legal background, having worked in the private funds group at Simpson Thacher in New York following graduation from Georgetown Law. In addition to practicing law, Alex has previously worked in the Data & Analytics group at Redwood and is currently pursuing a Masters in Analytics from the University of Chicago.
Andrew Yeoman
CEO & Co Founder
Concirrus
Andy is the CEO of Concirrus, the market leader in advanced data analytics. Andy has established himself as a thought-leader specialising in delivering value to all areas of the insurance market using technology for dynamic portfolio management. Andy has a proven track record in executive management, telematics, big data and insurance with extensive experience in fast-growth business strategies, turnarounds, and M&A. Andy has spent many years working with insurers across both commercial and personal lines to transform their businesses through the adoption of technology. Prior to Concirrus, Andy was Managing Director at Trimble Navigation where he expanded the business across Europe, America and Asia through both organic and acquisitive growth. He has enjoyed a career working in Europe, America and Asia. Andrew also holds non-executive directorships and advisory roles for IoT companies (www.powelectrics.co.uk, www.over-c.com, www.youtoggle.com) and performs regular consulting with the VC and PE industry. Andy loves a bit of healthy competition and is a regular competitor in the weekend Parkrun – watch out, he's quick over 5kms!
Uri Yoselevich
CEO
DockTech
Uri is a maritime entrepreneur with over 8 years of experience at sea as a naval officer and a computer engineer, Uri founded DockTech to combine his passions for maritime and technology and to assist the marine world that he knows and loves to thrive.
Ian Zaretzky
Executive Chairman
Bulk Container Group
Mr. Zaretzky is currently a leader in a group of companies with a common goal, more efficient global trade lanes, and shorter more transparent supply chains. He is an ambitious and accomplished executive with demonstrated ability to deliver mission-critical results in the Logistics and Supply Chain. He has a reputation as a strategist, he has a lot of vision for next generation logistics, he is known for his creative ability in finding solutions for big supply chain problems. He is a high-energy, and results-oriented leader with an entrepreneurial attitude.
Oren Zaslansky
CEO
Flock Freight
Oren is the CEO and founder of Flock Freight where he leads strategy, fundraising, and executive talent recruitment, and works closely with the sales development, product roadmap, and fulfillment teams. Oren has been in the trucking and logistics industry for 20+ years since he founded E&H Transport Network in 1996. E&H provides specialized white-glove FTL service to SMB and enterprise customers nationwide. Oren built E&H from the ground up, including the recruitment and onboarding of over 1,000 truck drivers. In 2001, Oren founded SolSource Logistics, a third-party logistics (3PL) company serving international Fortune 1000 clients such as Whole Foods, Wegmans Grocery, and Sprouts Market. SolSource provides consultative project management solutions to expanding or remodeling national and regional retailers, grocers and hospitality firms. SolSource manages the entire supply chain for build/remodel projects. In serving a diverse customer base in the transportation industry, Oren identified an unmet need to reduce the significant waste and antiquated approach to transportation. Too often assets are underutilized and freight moves through intermediary depots when otherwise technology could facilitate those solutions without the waste of brick and mortar.
Michael Zayonc
Founder
Plug & Play Supply Chain
Mark Zeinstra
Head of Connected Vehicle Strategy
Upstream
Mark serves as the Head of Connected Vehicle Strategy at Upstream. In this role, Mark is working on strategic initiatives to expand Upstream's offerings into new verticals and smart mobility services. Mark comes to Upstream from Visteon, where he led their Infotainment and Cockpit Computer products. Prior to Visteon, he worked at Faraday Future, an Electric Vehicle OEM where he was responsible for the "Internet of Vehicle", including all consumer-facing electronics. Prior to Faraday Future, Mark led the Infotainment and Telematics business at Johnson Controls. He is a well-respected industry veteran with over 25 years of experience developing innovative consumer-focused connectivity, infotainment, and interior products. Mark successfully created and brought several new products to the automotive market including the HomeLink universal transmitter and the first voice-enabled Bluetooth hands-free phone. He has over 70 patents, in speech recognition, connectivity, and infotainment products.
Brian Zheng
U.S. General Manager
HAI Robotics USA Inc
ian Zheng serves as the General Manager of HAI Robotics U.S.A. As a founding member, Brian leads the overall strategy, financial planning, and end-to-end business operations, including sales, solutions, engineering, and project implementation. Brian got his Bachelor's Degree in Electronics Engineering and Business Administration from the Hong Kong Polytechnic University and a Master's Degree in Industrial Engineer and Operations Research from the University of California, Berkeley. Before joining HAI Robotics, Brian served in many key positions and accumulated extensive experience working in various industries, including banking, technology consulting, VC, real estate investing, and 3D visions. With a diverse background in operation optimization, data analytics, and marketing, as well as substantial experience from cross-country and cross-functional collaborations, Brian is determined to lead HAI Robotics to become the top player in the warehouse automation and material handling industry. HAI Robotics utilizes our AI-powered robotics and solutions to help organizations to optimize distribution and fulfillment efficiency, accuracy, and ROI.
Rick Zullo
Co-Founder & General Partner
Equal Ventures
Rick is a Co-Founder and General Partner at Equal Ventures, a $56m early-stage venture fund focused on bridging the digital divide. Rick leads investments into seed stage companies transforming legacy markets with a particular focus on vertically specific marketplaces/platforms in supply chain, insurance, retail and energy. Prior to co-founding Equal Ventures, Rick was an investor at Lightbank, a $200m early-stage venture fund based in Chicago, where he led investments in early-stage marketplaces, software platforms and financial service companies. Prior to Lightbank, Rick worked with investment firms Foundation Capital, Bowery Capital, and Lightview Capital, investing in technology companies across the capital spectrum from seed-stage to buy-out, and began his career as a strategy consultant at Deloitte Consulting. Rick received an MBA with Honors from Columbia Business School and graduated from the University of Richmond where he studied Economics and Leadership Studies. When Rick isn't working with founders, he's spending time with his wife, Lauren, their daughter, Sutton, and their dog, Archie. He can be found on Twitter at @Rick_Zullo.